Review: Etihad EY454 A380 Apartments Abu Dhabi to Sydney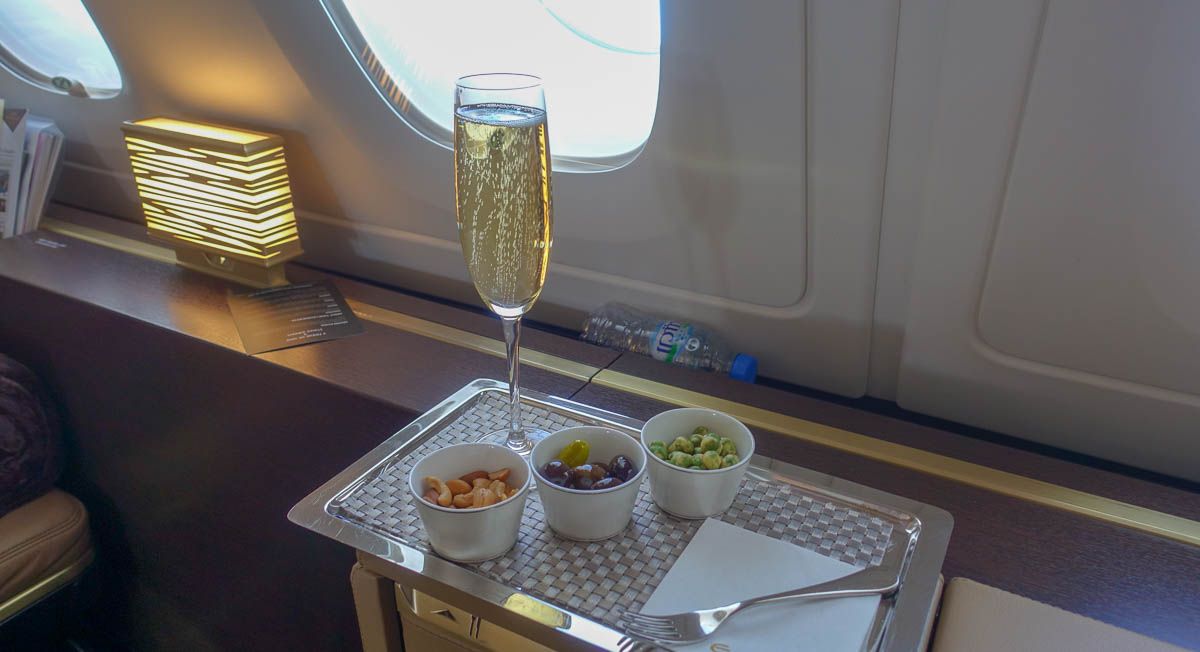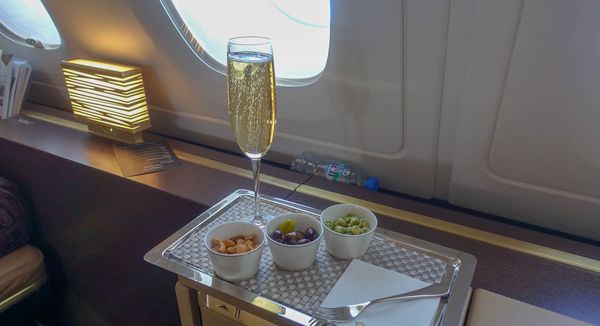 Table of Contents
Escaping Winter to Europe With a Quick Stopover in Hong Kong
Review: Qantas International Business Lounge Sydney
Review: Qantas A330 Business Suites Sydney to Hong Kong
Review: Conrad Hong Kong Junior Suite
Review: Emirates Business / First Lounge Hong Kong
Review: Emirates 777 First Class Hong Kong to Dubai
Review: Emirates Concourse B First Class Lounge Dubai
Review: Emirates A380 First Class Dubai to Amsterdam
Travel: Exploring Amsterdam
Review: Hilton Amsterdam
Travel: Exploring Paris
Review: Drawing Hotel Paris
Review: Etihad First/Business Lounge Paris Airport
Review: Etihad EY32 A380 Apartments Paris to Abu Dhabi
Review: Etihad EY454 A380 Apartments Abu Dhabi to Sydney

After a quick break in the Abu Dhabi first-class lounge, We made our way to the gate and began boarding EY454 to Sydney. Unfortunately, I didn't get any photos of the lounge, but you can see my previous review here.
I have now written about Etihad Apartments a few times (here, here & here) so for this post I thought I would focus a little more on the sleeping arrangements within the Apartments as well as the service. As this was an overnight flight, I tried to spend a large part of it catching up on some sleep before heading home. For this flight I had selected 3K & 4K as our seats. These are the opposite side of the plane to what we have flown previously, and you can tell because the seats are a slightly darker colour.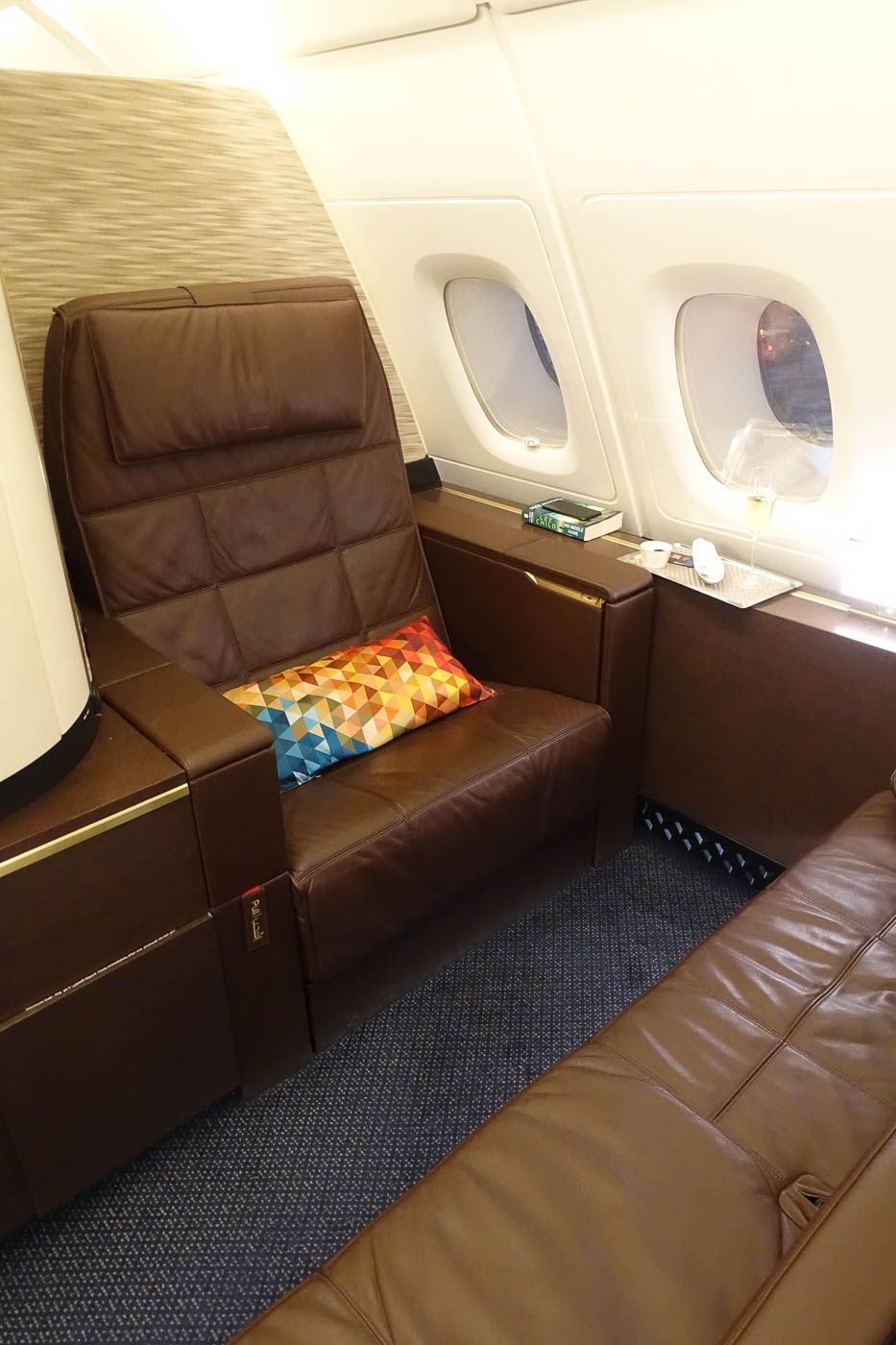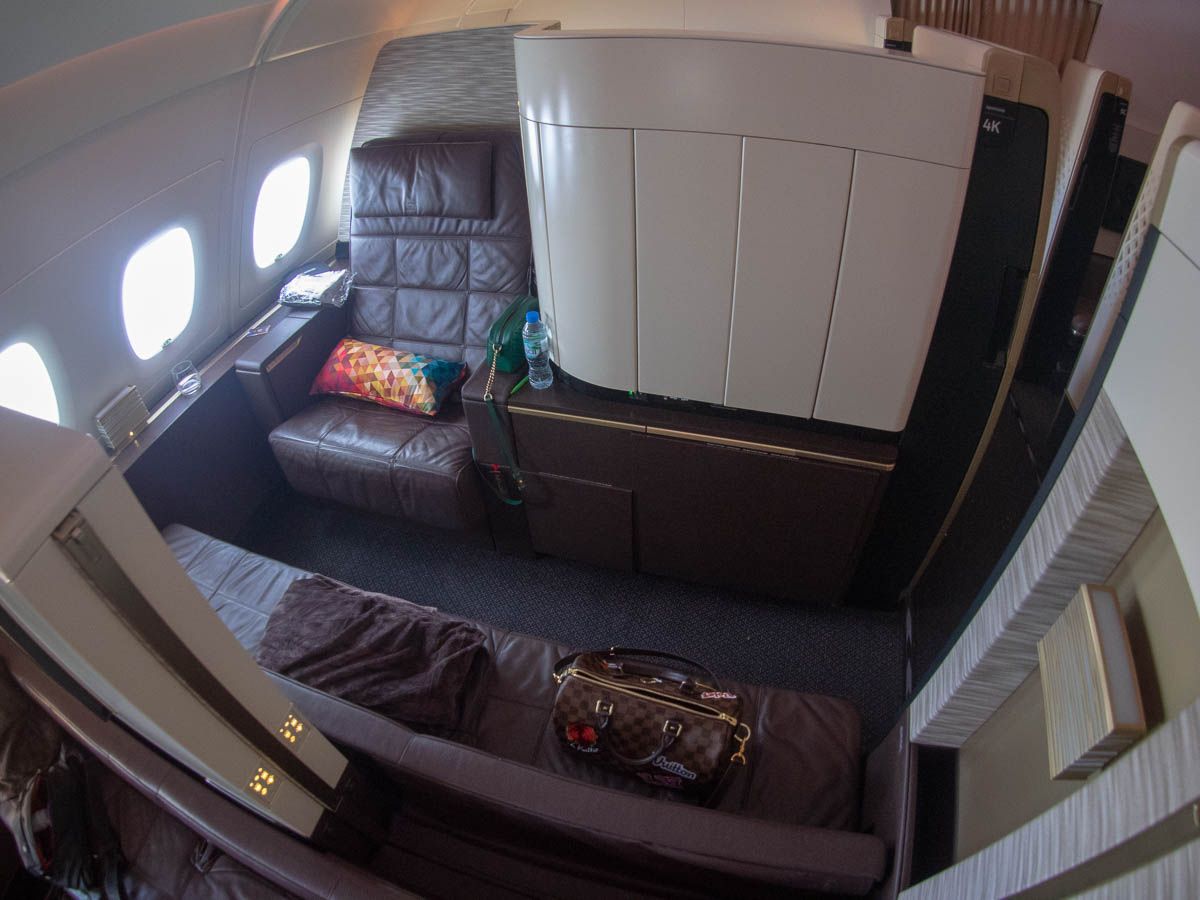 EY454 is blocked at 14 hours and departs Abu Dhabi at 9:50 pm and arrives into Sydney the next day at 5:30 pm local time. The flight works quite well in terms of adjusting to the Sydney timezone, you can board have a quick meal and then sleep a full 7 hours. Wake up, have some breakfast and then land into Sydney. We boarded the plane, and I took the opportunity to take some photos of areas of the Apartment that I hadn't snapped already like the carry-on storage that is under the bed and the built-in mini-bar! What's impressive is the mini-bar is actually cooled.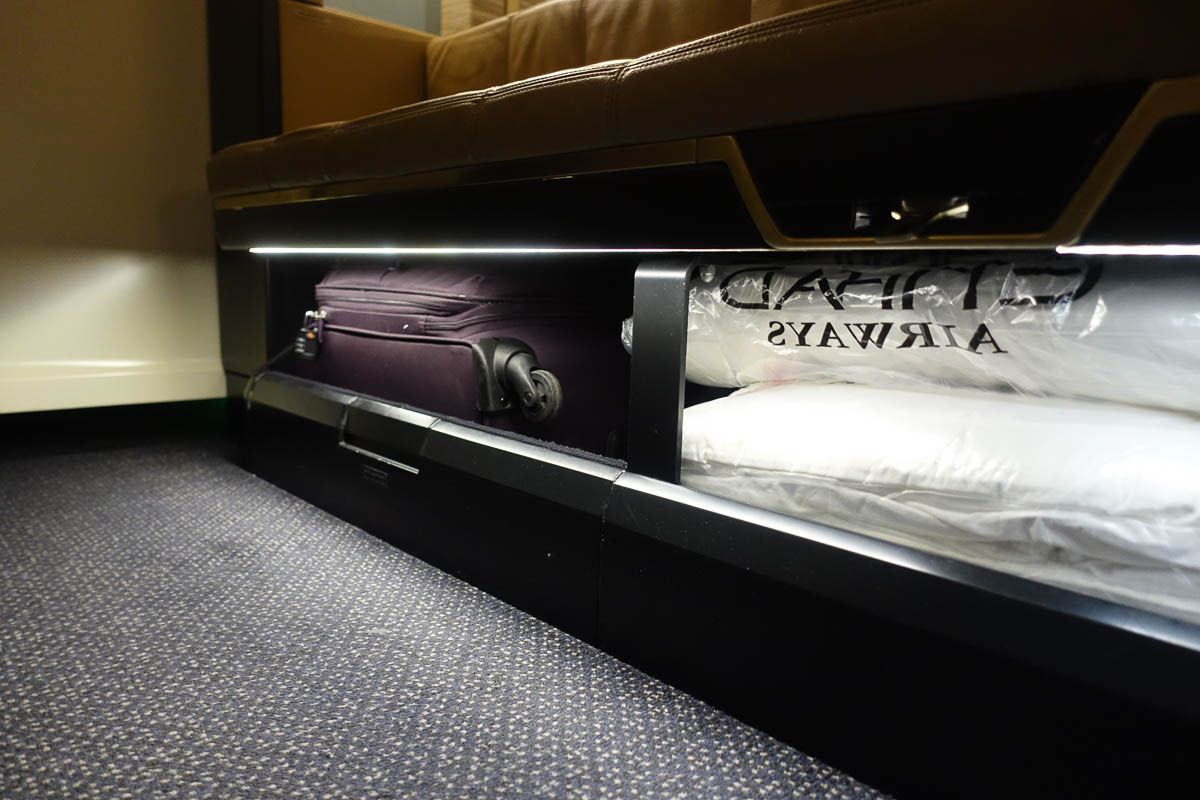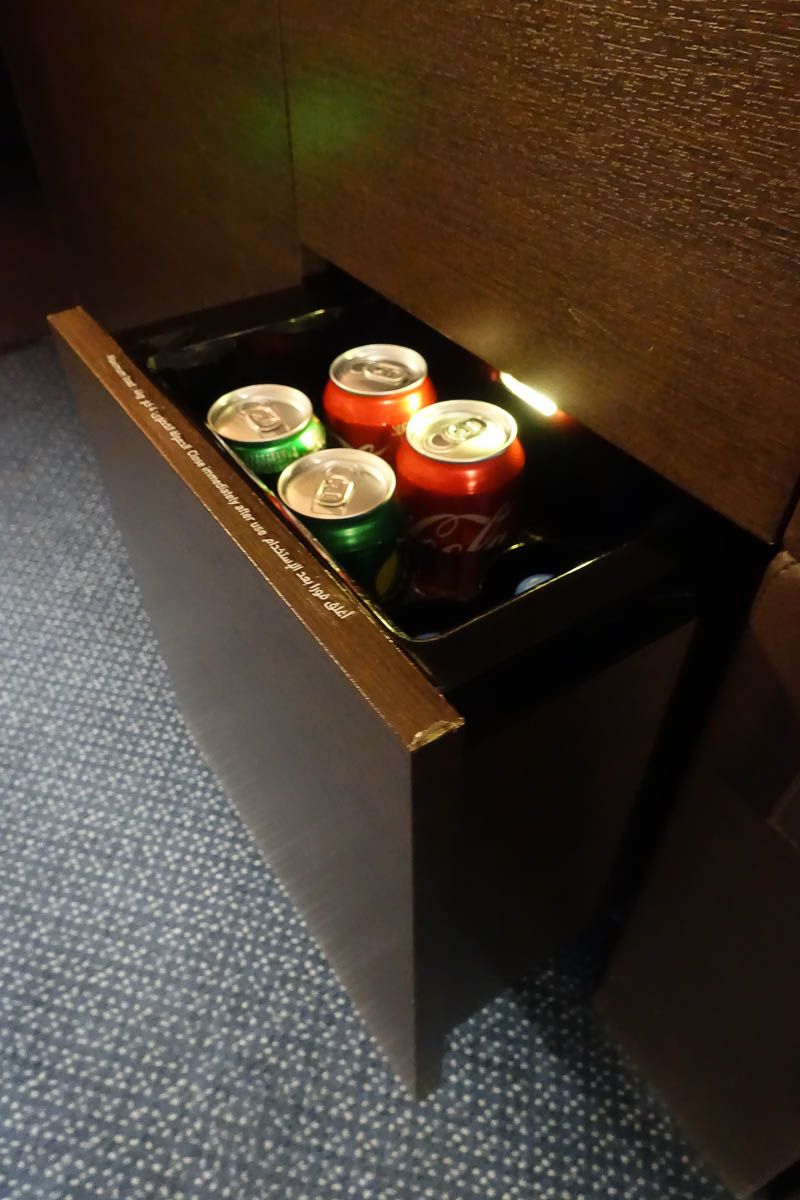 The apartments have plenty of other storage locations with a draw above the mini-bar and pop out compartment next to the seat which is perfect for wallets, passports etc.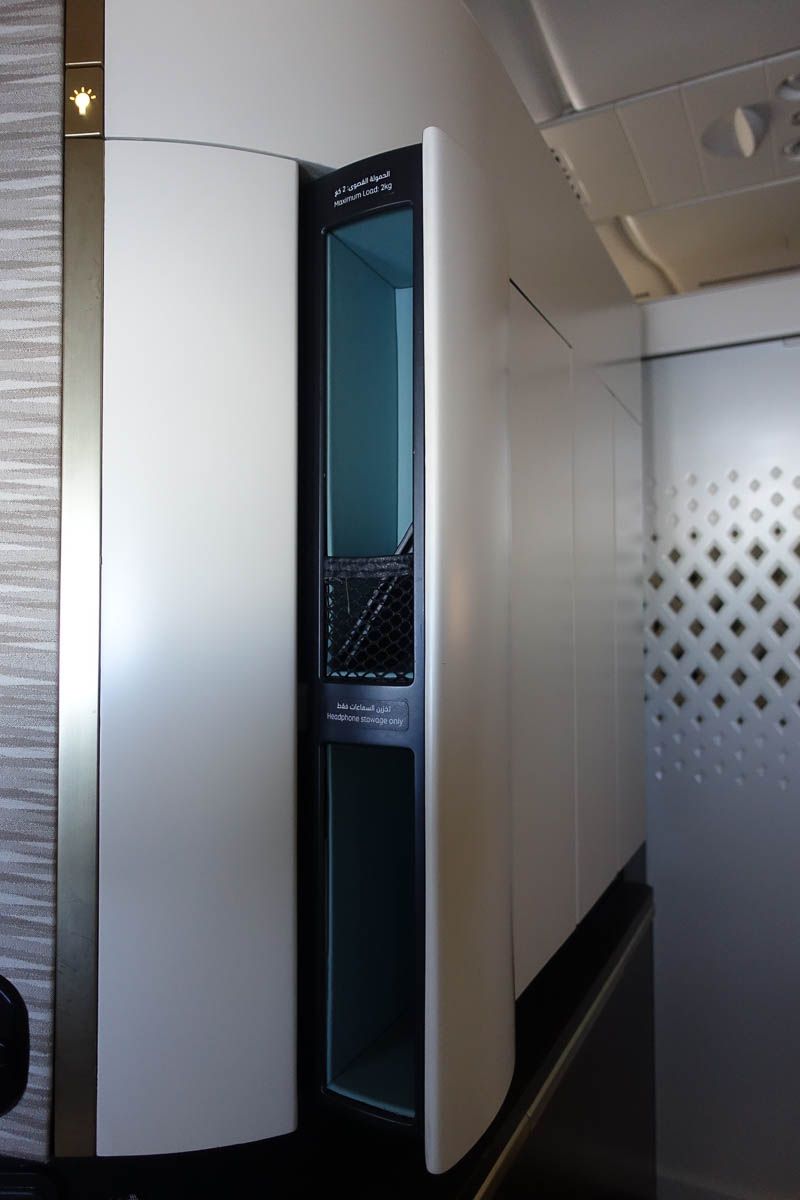 The other thing I haven't gone in to before is the controls built into the seat. The right armrest of the seat lifts to reveal another storage compartment and a touchscreen control, that controls everything from the lights, seat cushion firmness and massage function.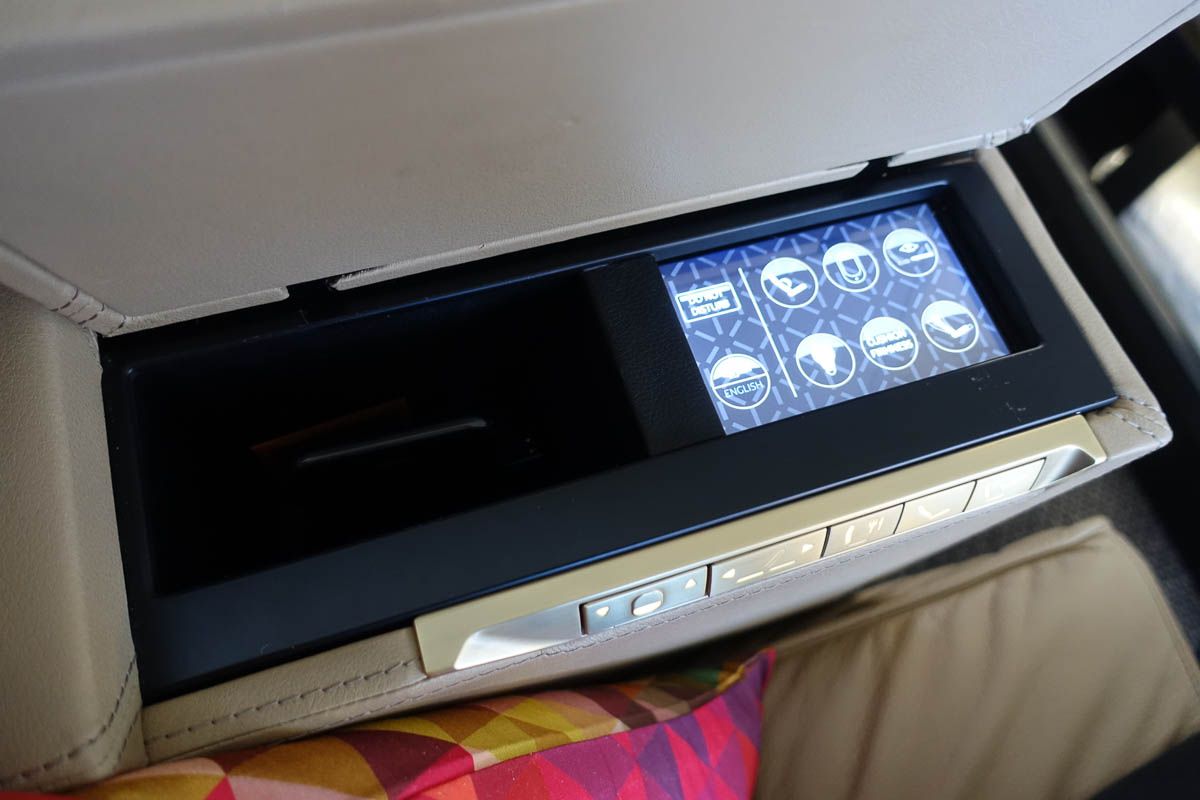 Just above the armrest, clipped into the wall in the controller for the In-flight Entertainment system. What is cool about the system is the screen on the controller acts as a second screen to the system. So you can be watching a movie on the main monitor and the tail camera on the remote or vice-versa.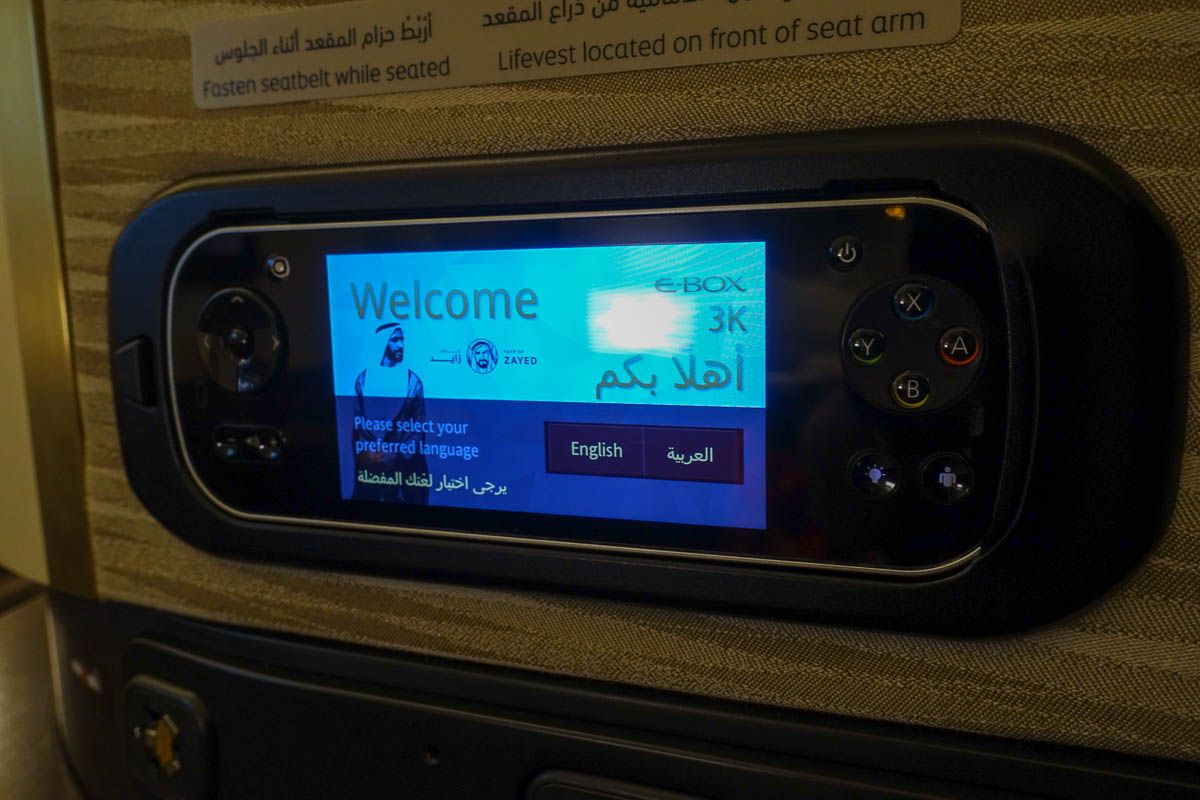 Once we were airborne, the in-flight chef came around to take our dinner order as we had previously indicated that we wanted to eat as soon as possible. The menu on this flight had an a la carte dinner option, breakfast and the usual lounge & grill section for snacks.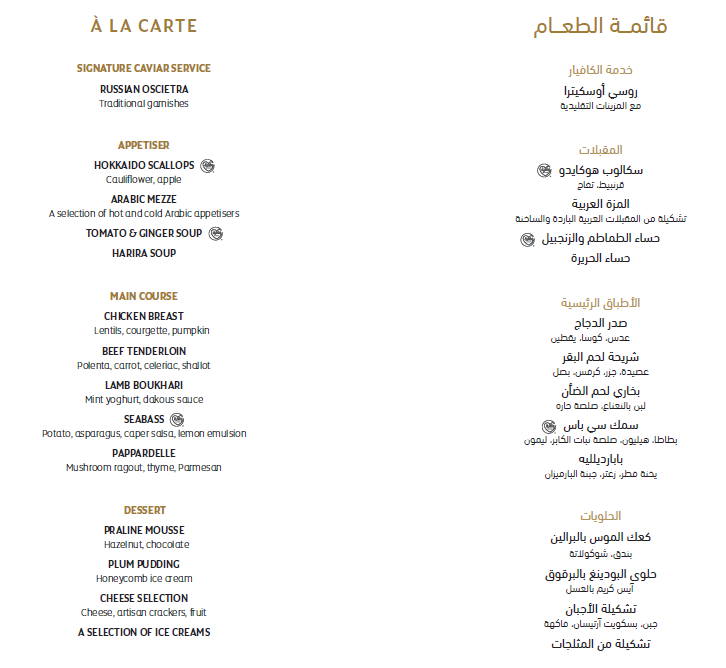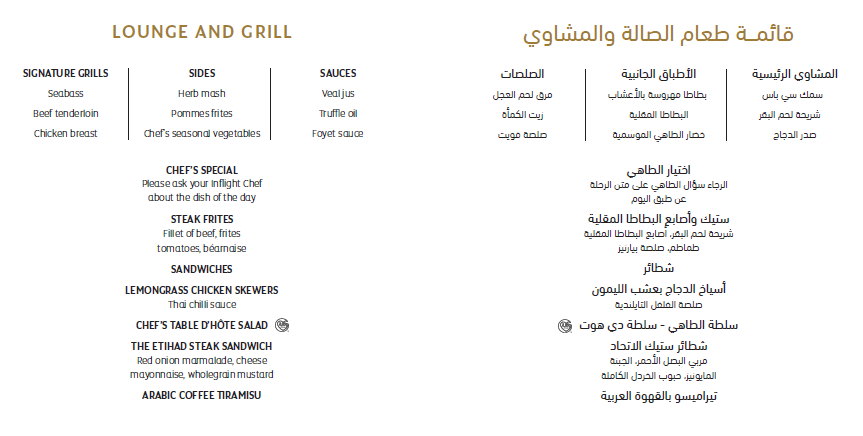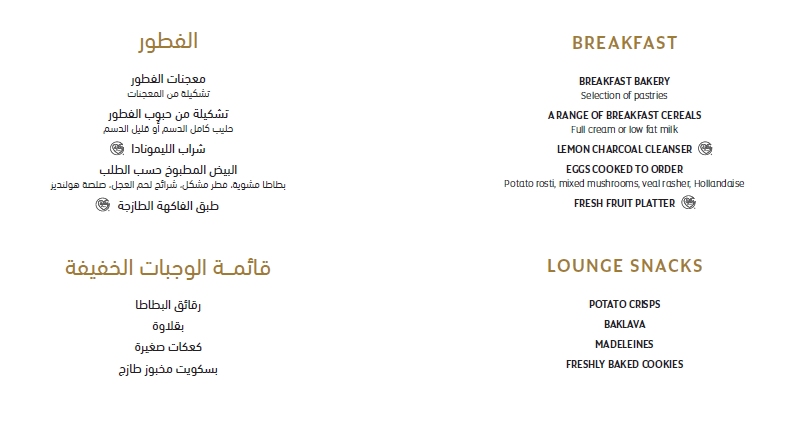 For dinner, Mrs B ordered the Arabic Mezze and the Chicken Breast, and I ordered the Hokkaido Scallops and the Beef Tenderloin. We requested to dine together and shortly after ordering our meals, the table was set up in my apartment. The ability to dine with your travel companion never gets old!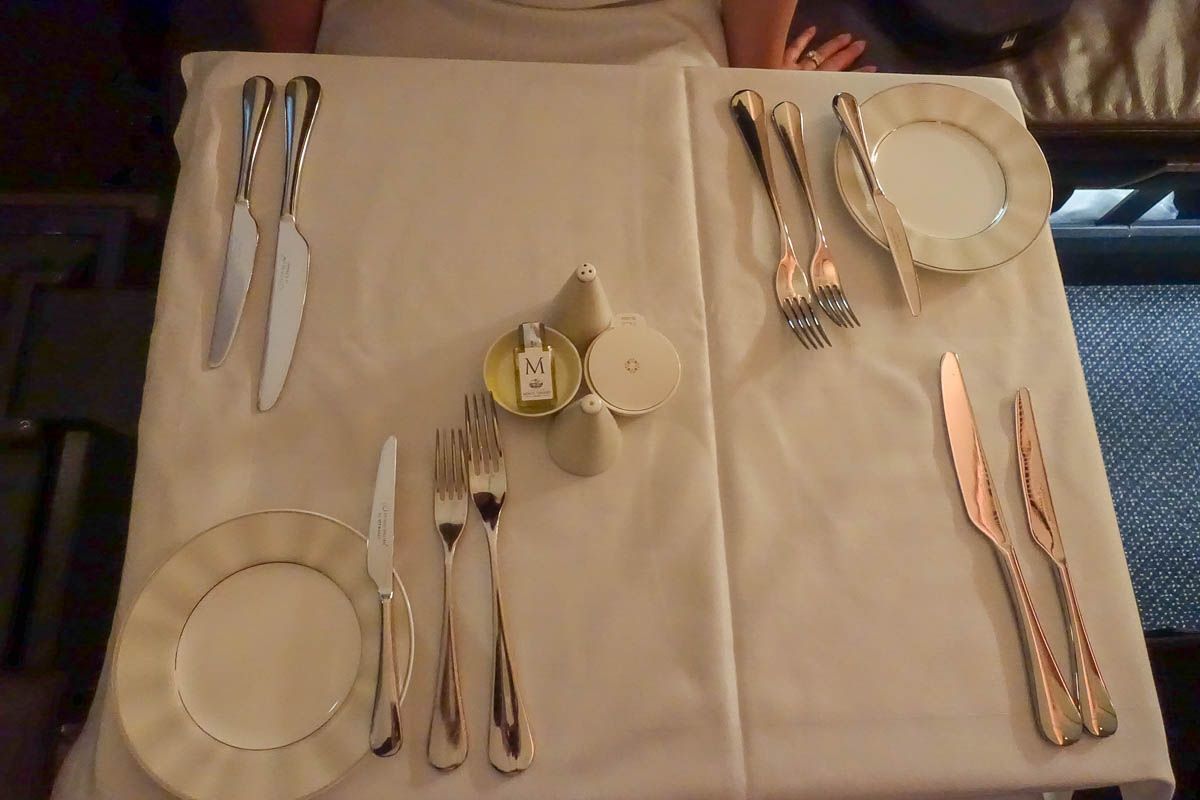 Our entrees arrived and did not disappoint, the scallops tasted fresh and not overcooked, and the mezze is always a good option on the middle eastern carriers.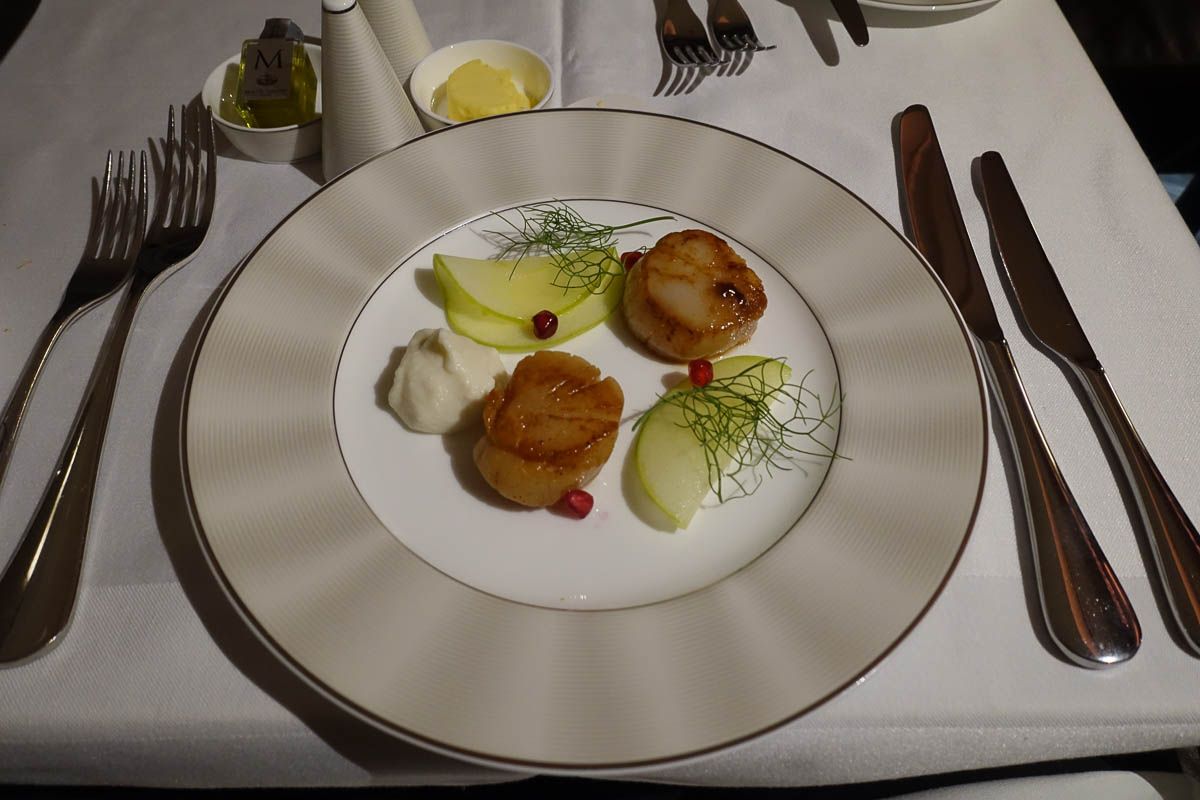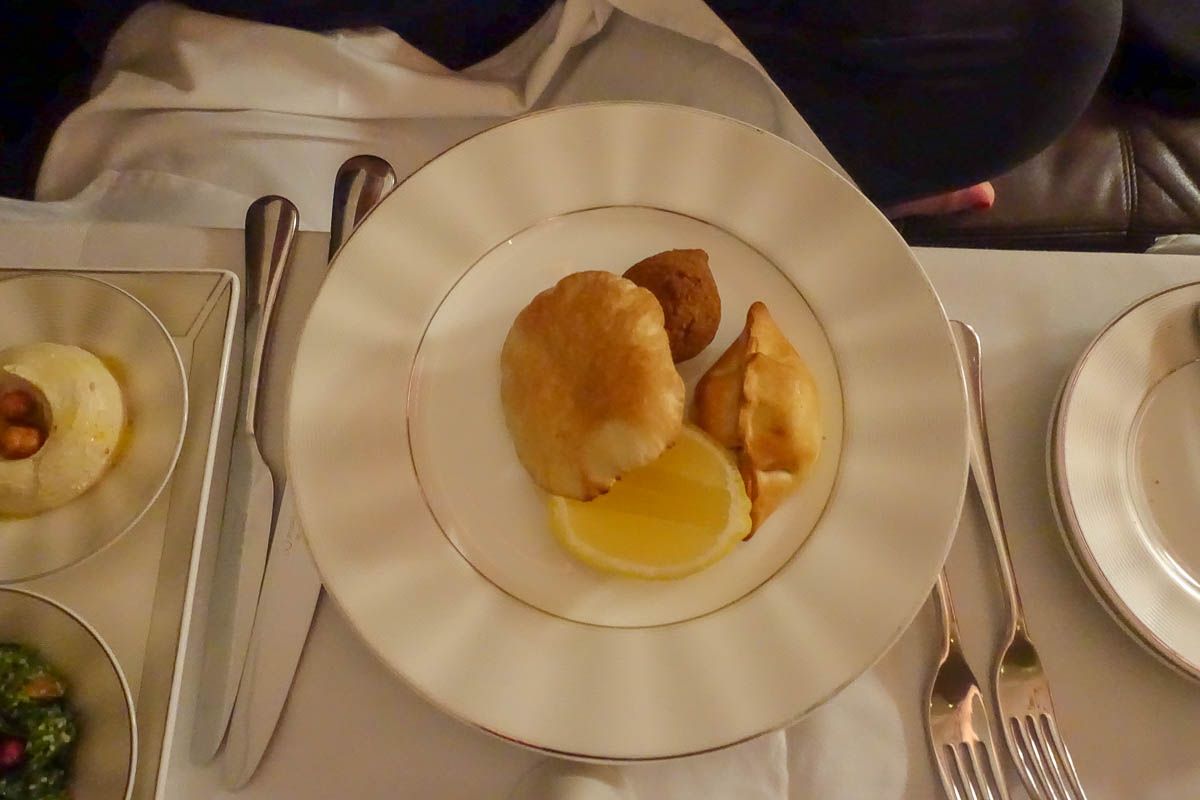 By this time, Mrs B wasn't feeling overly well with a large headache, and the food not sitting well, so she retired back to her apartment. The staff were fantastic and immediately noticed something was wrong and asked if everything was ok. We asked them to please make her bed so she could call it a night and they got right to it and even offered to bring her main meal to her in bed.
The second setting was cleared from my table, and I was brought a pallet cleanser which was a tasty lemon sorbet.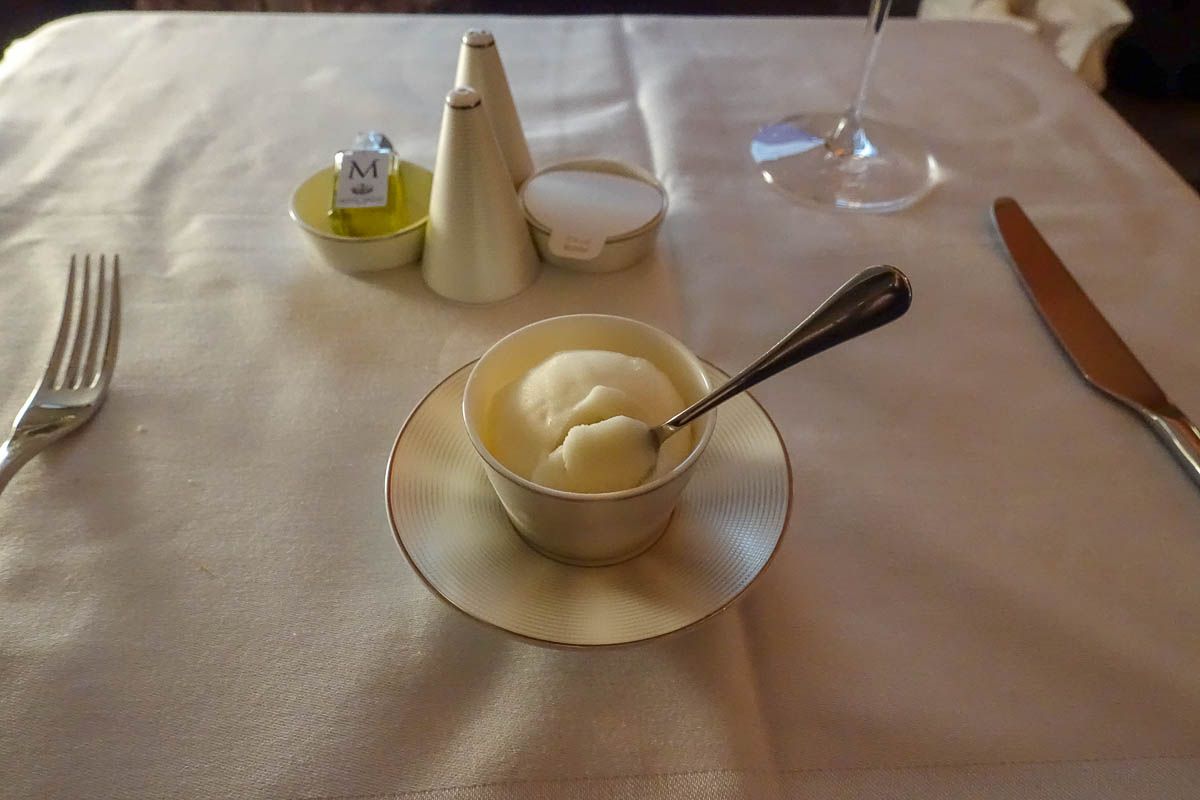 My main meal then arrived and once again was cooked perfectly! I will eventually get over eating steak on a plane and order something else :)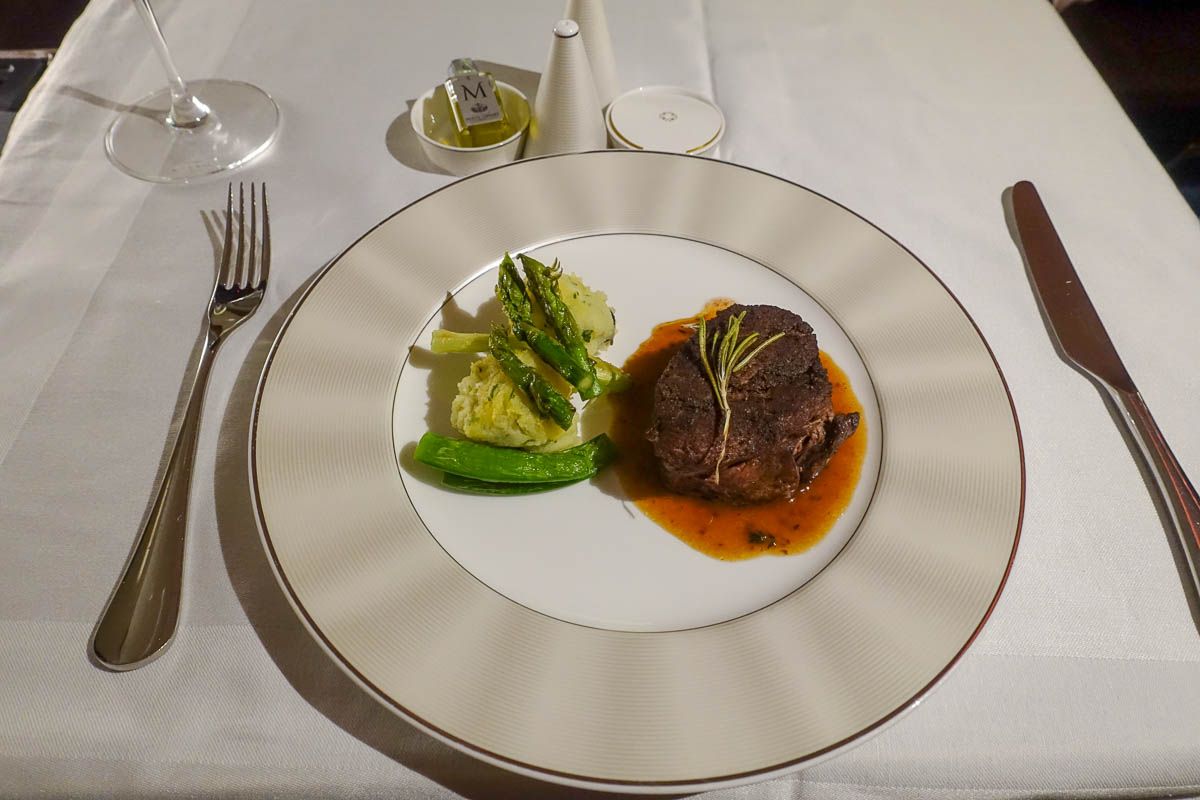 By this point I was pretty full, so declined a full desert and just went with a light fruit platter.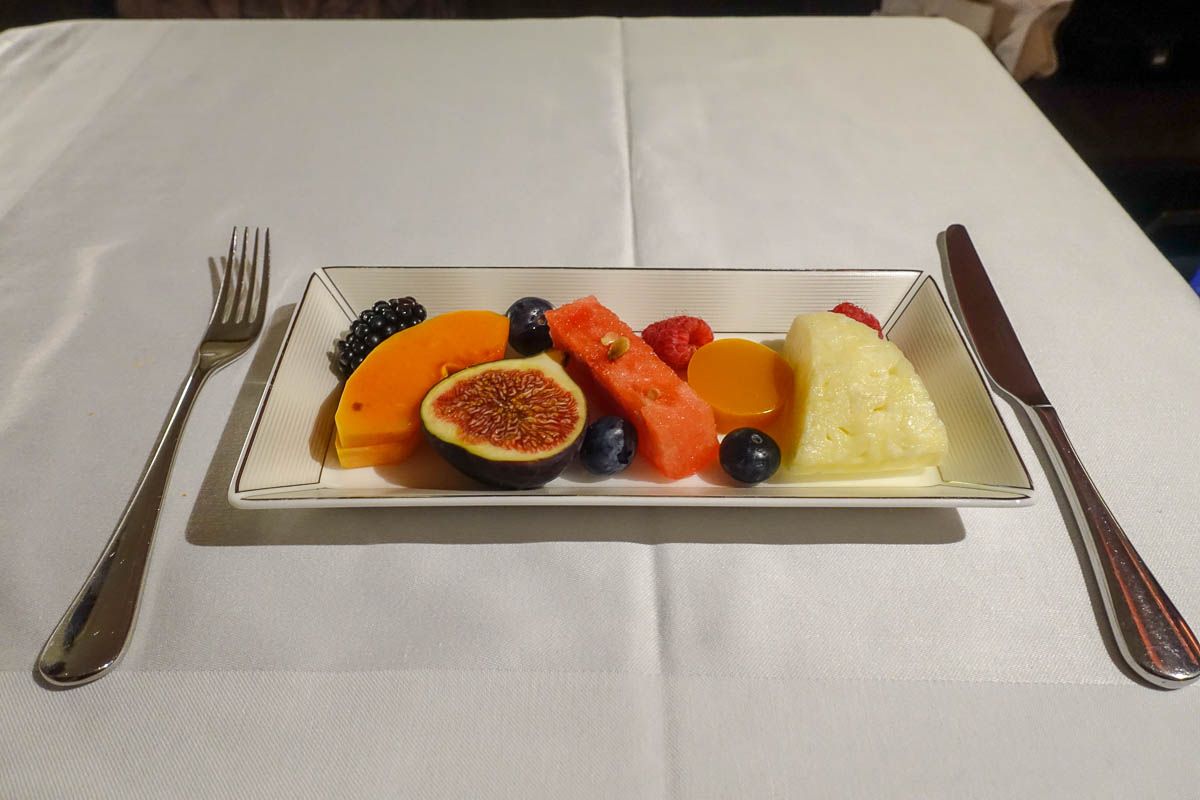 After finishing dinner, I was pretty keen to get some sleep, so while having a shower asked if they could set up my bed. I came back from the shower to a cozy-looking bed.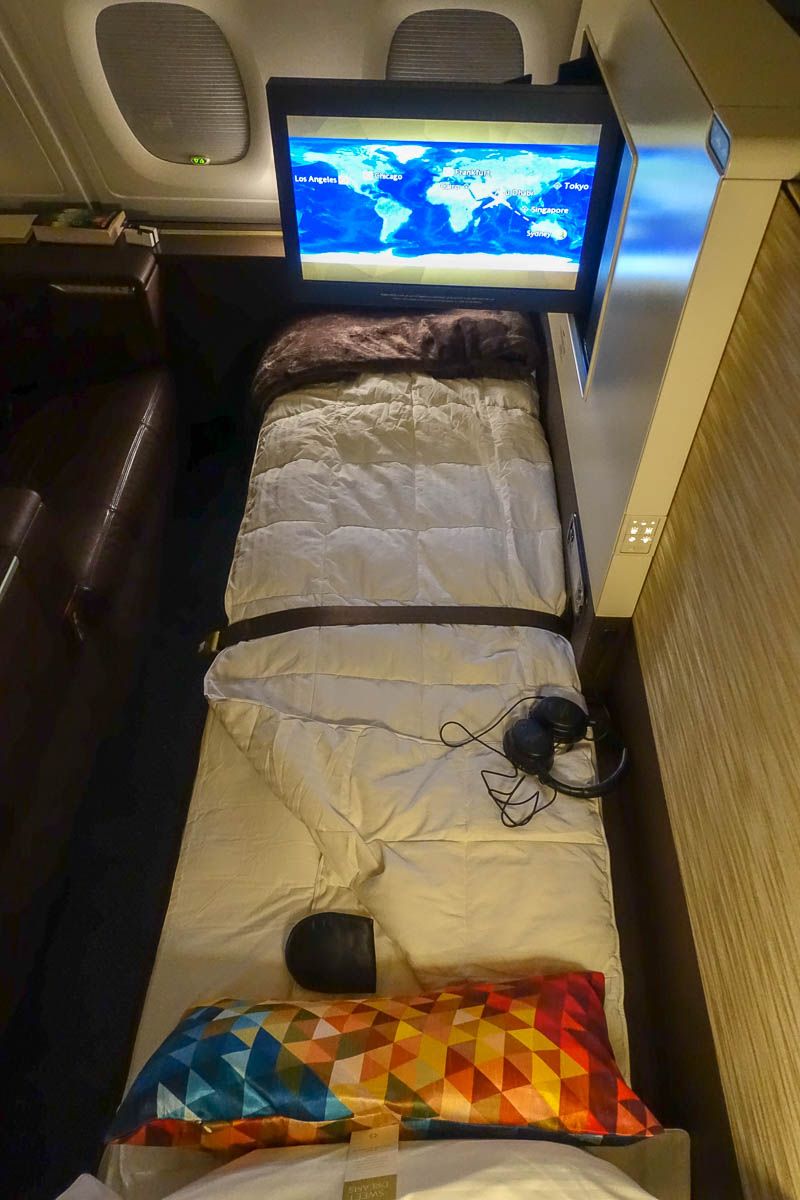 The small touches in the turn-down service like unpacking the headphones, setting up the TV and putting out the eye mask really make it special. To top it off a small note with a Dr. Seuss quote was left on the pillow.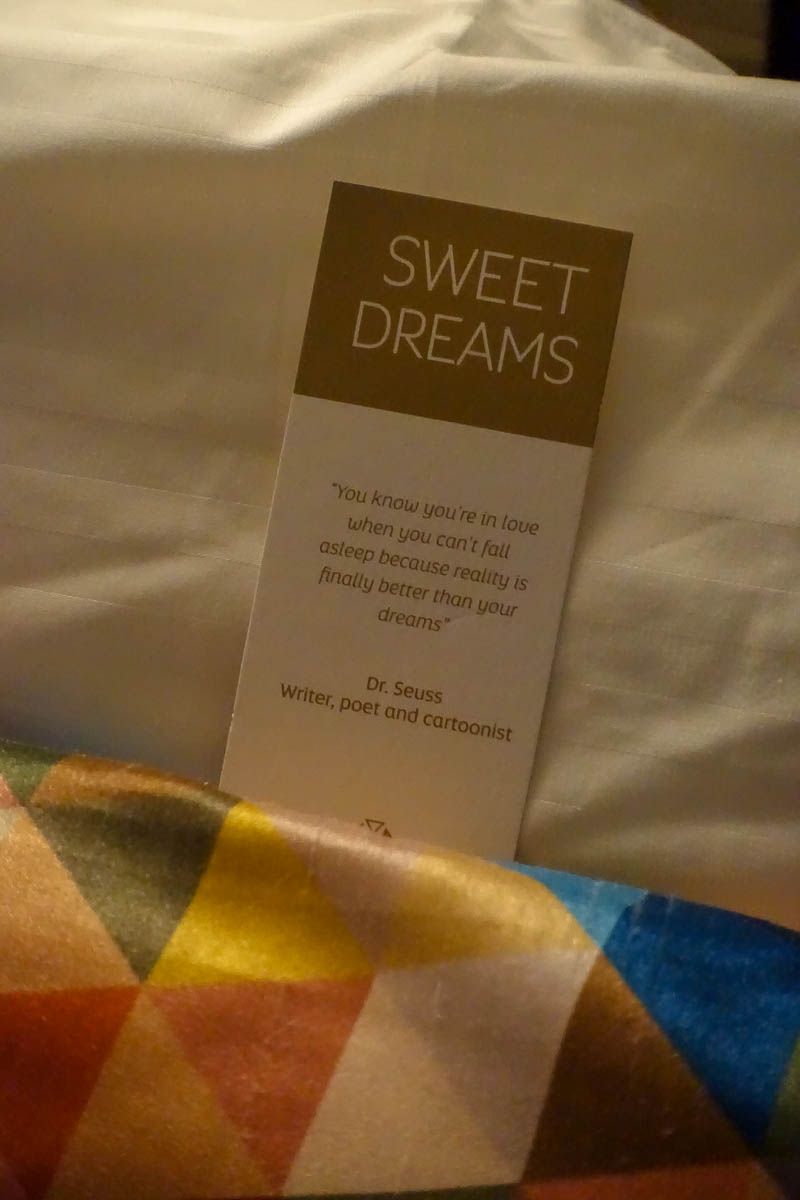 I got into bed and watched a bit of TV before trying to get some sleep. Unfortunately, this is where the flight took a bit of a turn for the worse. For the last several hours there had been a gentleman in 5H who seemed determined to drink the plane dry and was getting quite loud. I can only assume he was watching a movie or something and the loud laughter and ad-lib comments end up waking me up several times. The crew were doing a fantastic job of trying to ration his drinking and get him to quieten down, but it was only doing so much. After getting a few broken hours of sleep, I decided to give up and went back to watching a movie. Considering I was awake, I figured why not have a midnight snack in bed :) and ordered a steak sandwich. The sandwich was fantastic and incredibly flavorful.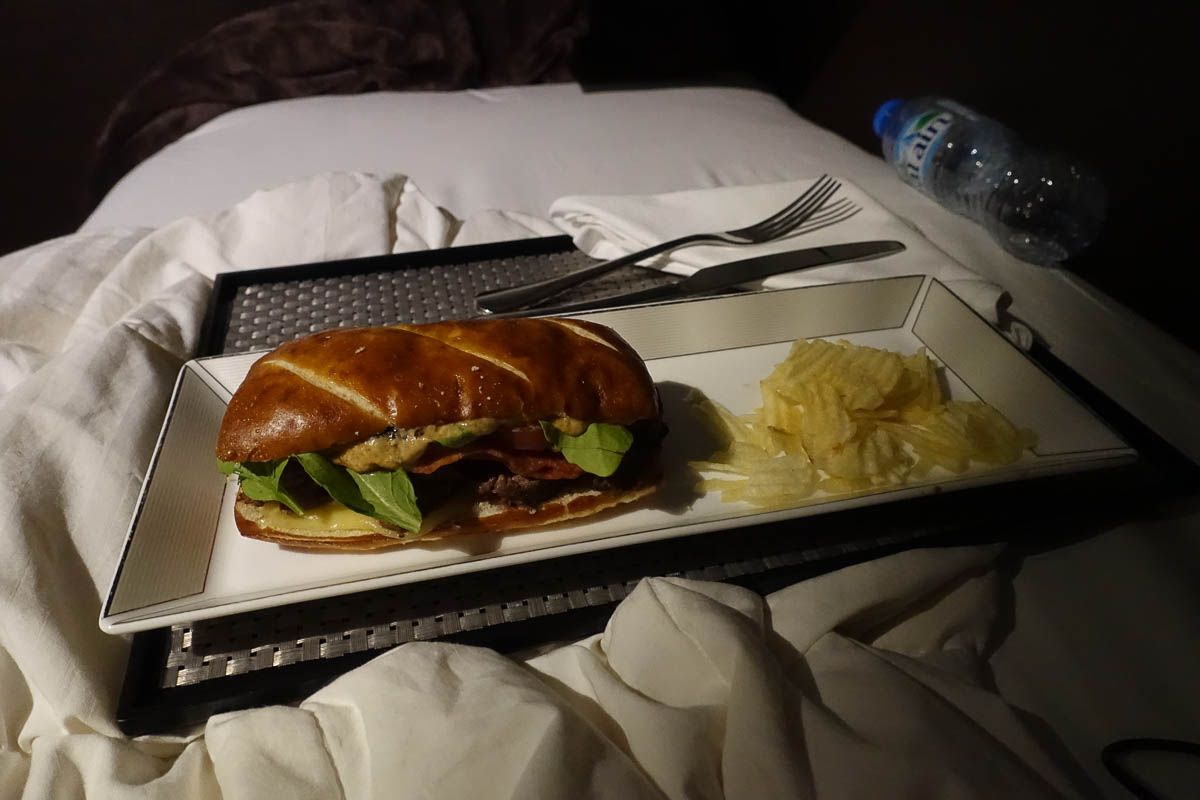 After my movie finished I figured I should try and get some more sleep, but the guy in 5K was still making a racket, so I asked for some earplug which helped considerably. The crew member was so apologetic when she gave them to me, and I am fairly sure she then got the cabin supervisor to come and have a word to the guy because he seemed to drop 20db in volume for the remainder of the flight.
After a few hours sleep, I woke back up with just under 2 hours till landing. The crew were very attentive and as soon as they realized I was awake offered to pack my bed up and get me some breakfast. I ordered some scrambled eggs for breakfast which came with a delicious potato rosti and some veal bacon.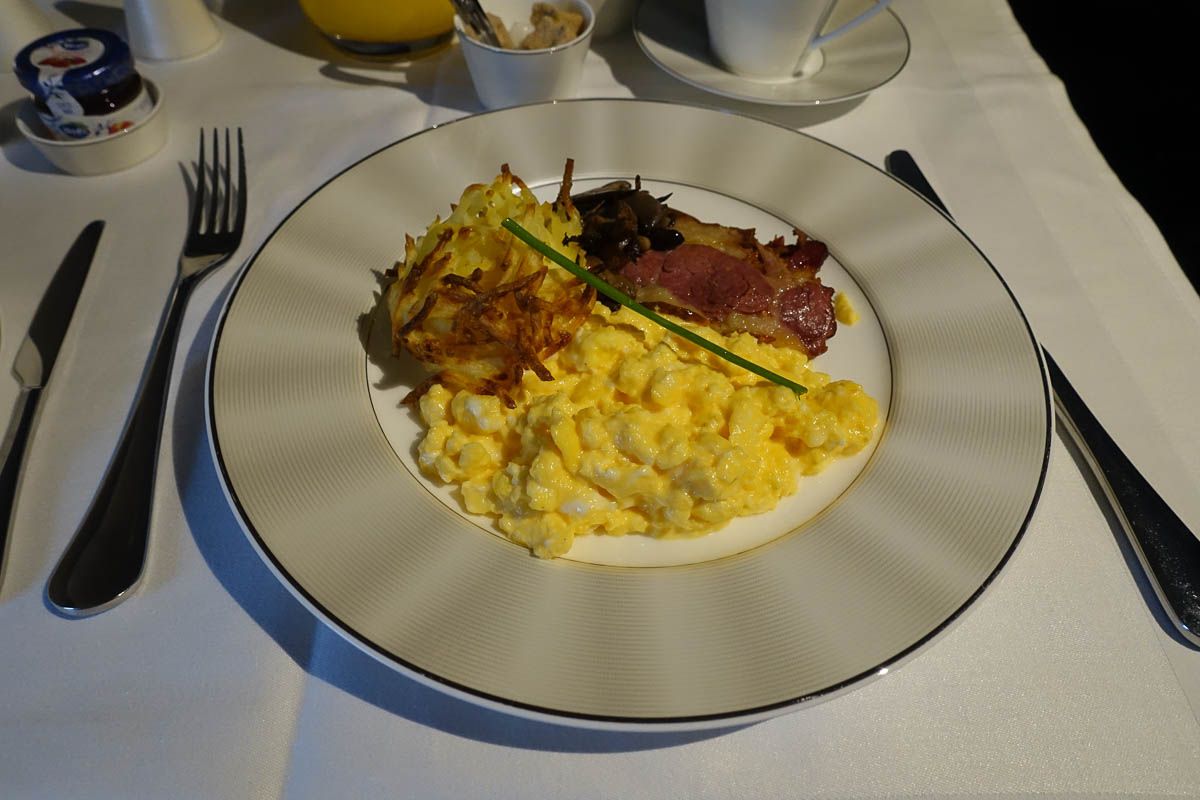 I enjoyed my breakfast along with several coffee refills while we flew over Adelaide.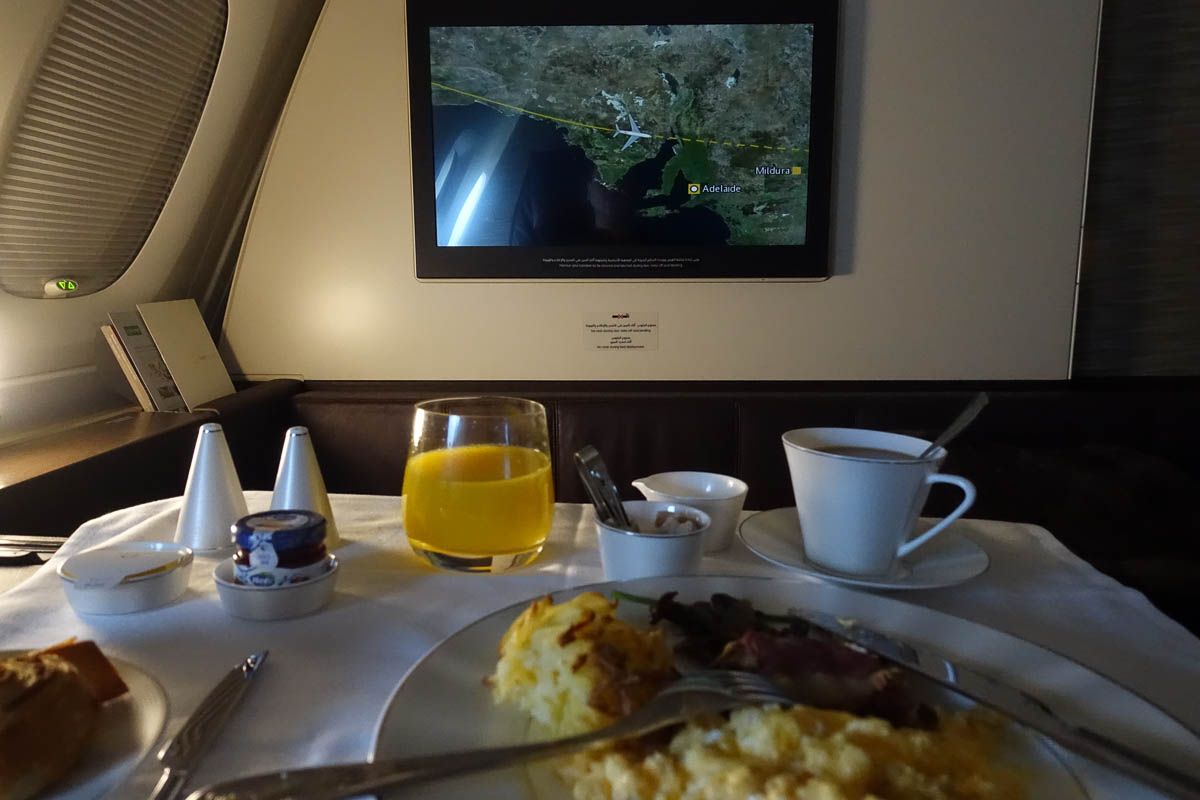 Before I knew it, we were coming in for landing at Sydney, and our 14-hour flight was over. It is incredible how quick the trip goes when you have all the luxuries of a private apartment in the sky!
The crew came around and thanked us for travelling with Etihad and gave us a warm towel and some chocolates just before landing.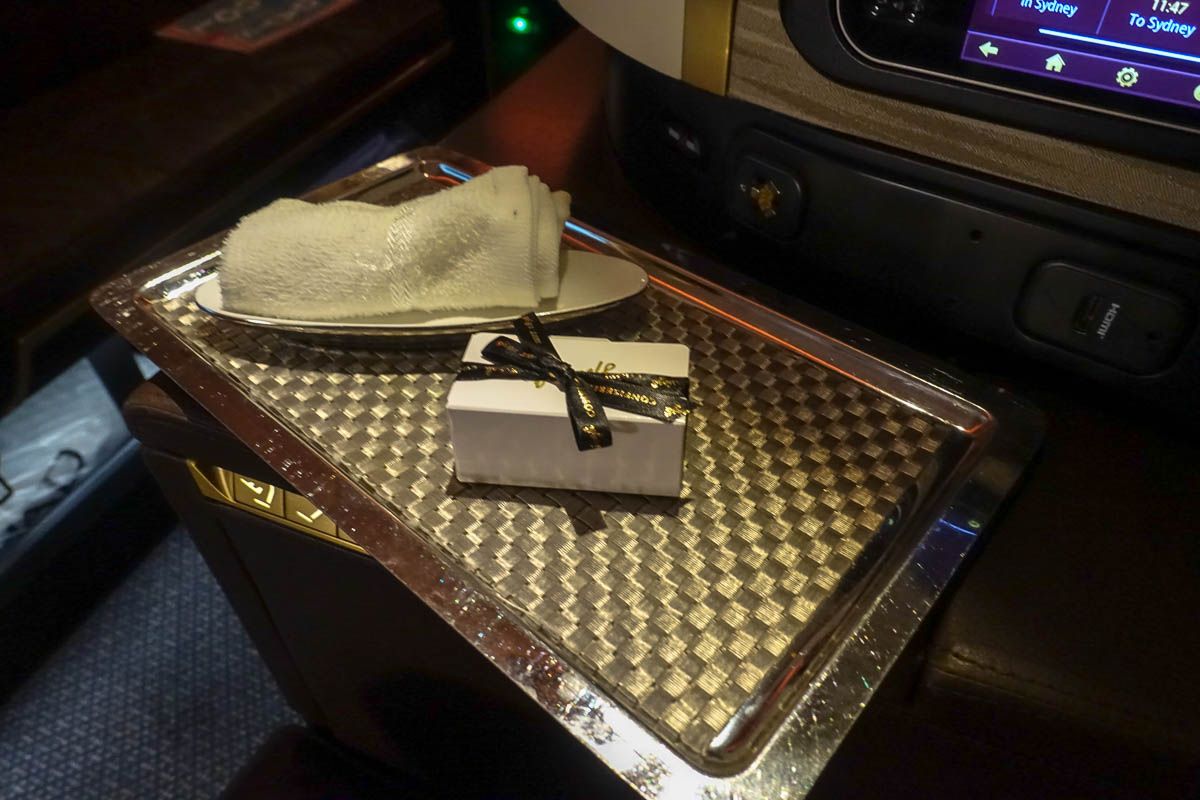 Final Impressions
This was our fourth flight in Etihad apartments, and it did not disappoint. Leading up to these flights, I was a little worried that we remembered Etihad Apartments with rose coloured glasses. But I was quickly reminded why we enjoyed Etihad First Class so much...and Etihad is still at the top of my list in terms of First Class product that we have had the pleasure of flying.