Review: Emirates Concourse B First Class Lounge Dubai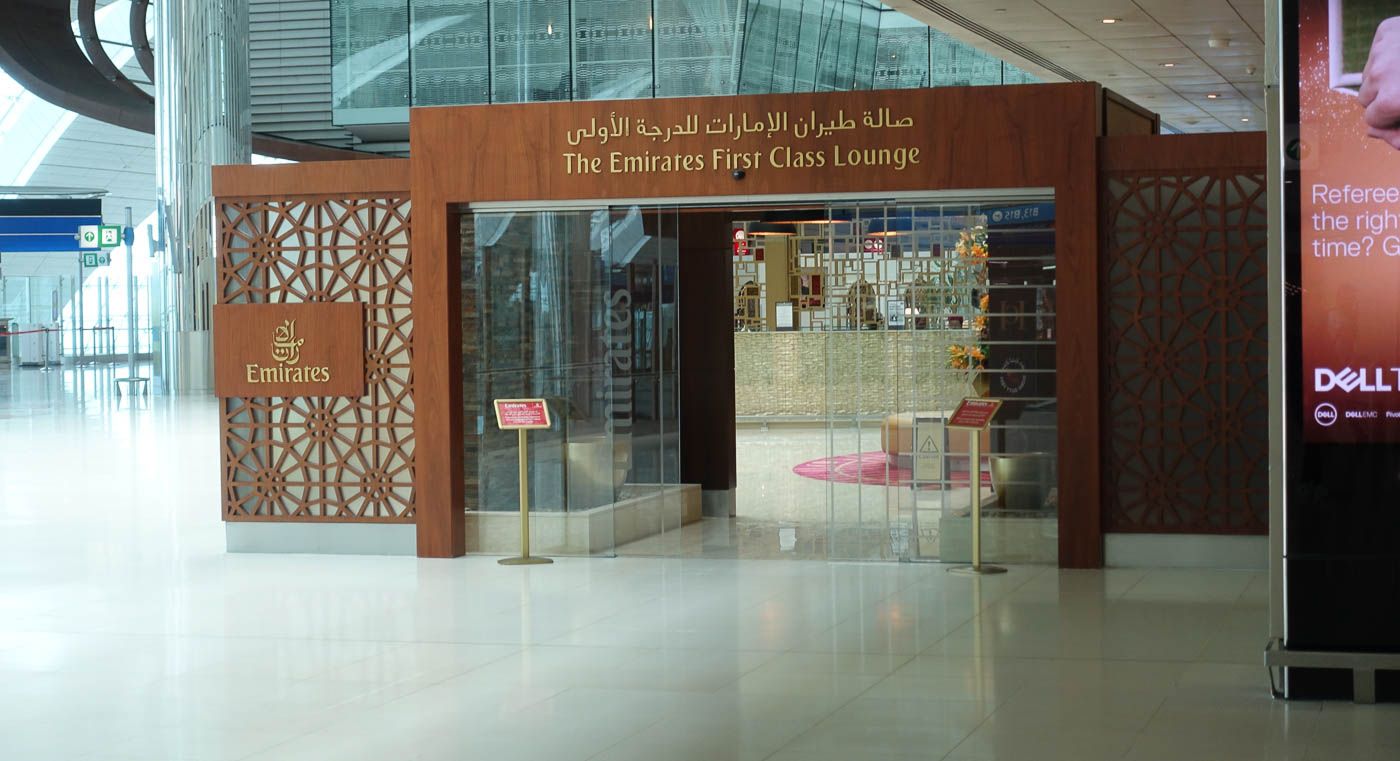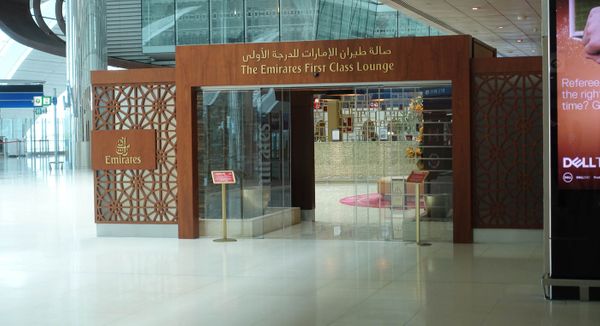 Table of Contents
Escaping Winter to Europe With a Quick Stopover in Hong Kong
Review: Qantas International Business Lounge Sydney
Review: Qantas A330 Business Suites Sydney to Hong Kong
Review: Conrad Hong Kong Junior Suite
Review: Emirates Business / First Lounge Hong Kong
Review: Emirates 777 First Class Hong Kong to Dubai
Review: Emirates Concourse B First Class Lounge Dubai
Review: Emirates A380 First Class Dubai to Amsterdam
Travel: Exploring Amsterdam
Review: Hilton Amsterdam
Travel: Exploring Paris
Review: Drawing Hotel Paris
Review: Etihad First/Business Lounge Paris Airport
Review: Etihad EY32 A380 Apartments Paris to Abu Dhabi
Review: Etihad EY454 A380 Apartments Abu Dhabi to Sydney

We landed at what seemed to be the furthest possible gate in the terminal and started our walk to transfer and to find the lounge. We were flying out of gate B32 so just kept following signs to concourse B.
We finally arrived at the escalators up to the Business and First lounges that were located above the terminal.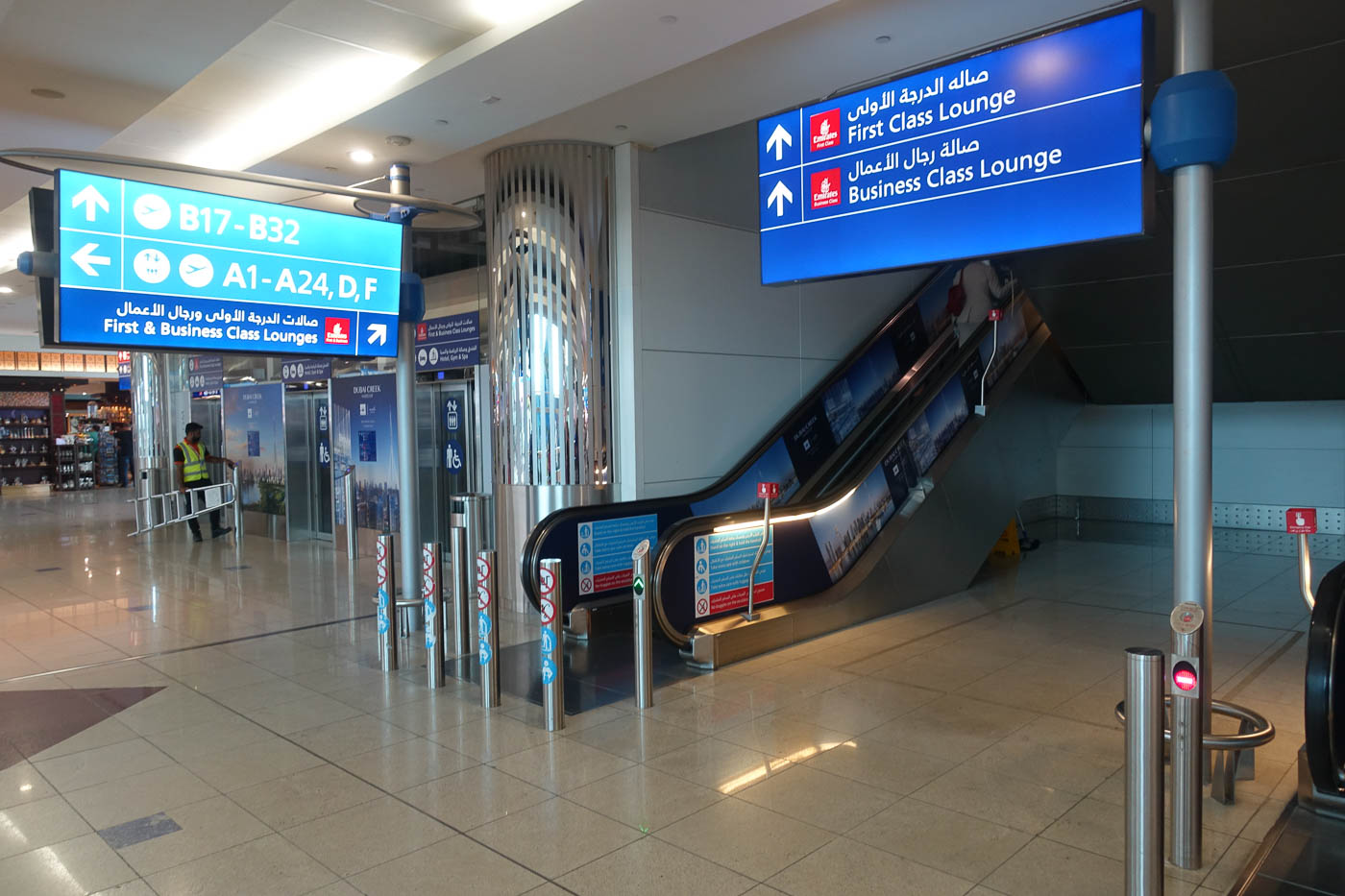 At the top of the escalators, you can either turn left for the Business Class lounge or right for the First Class lounge.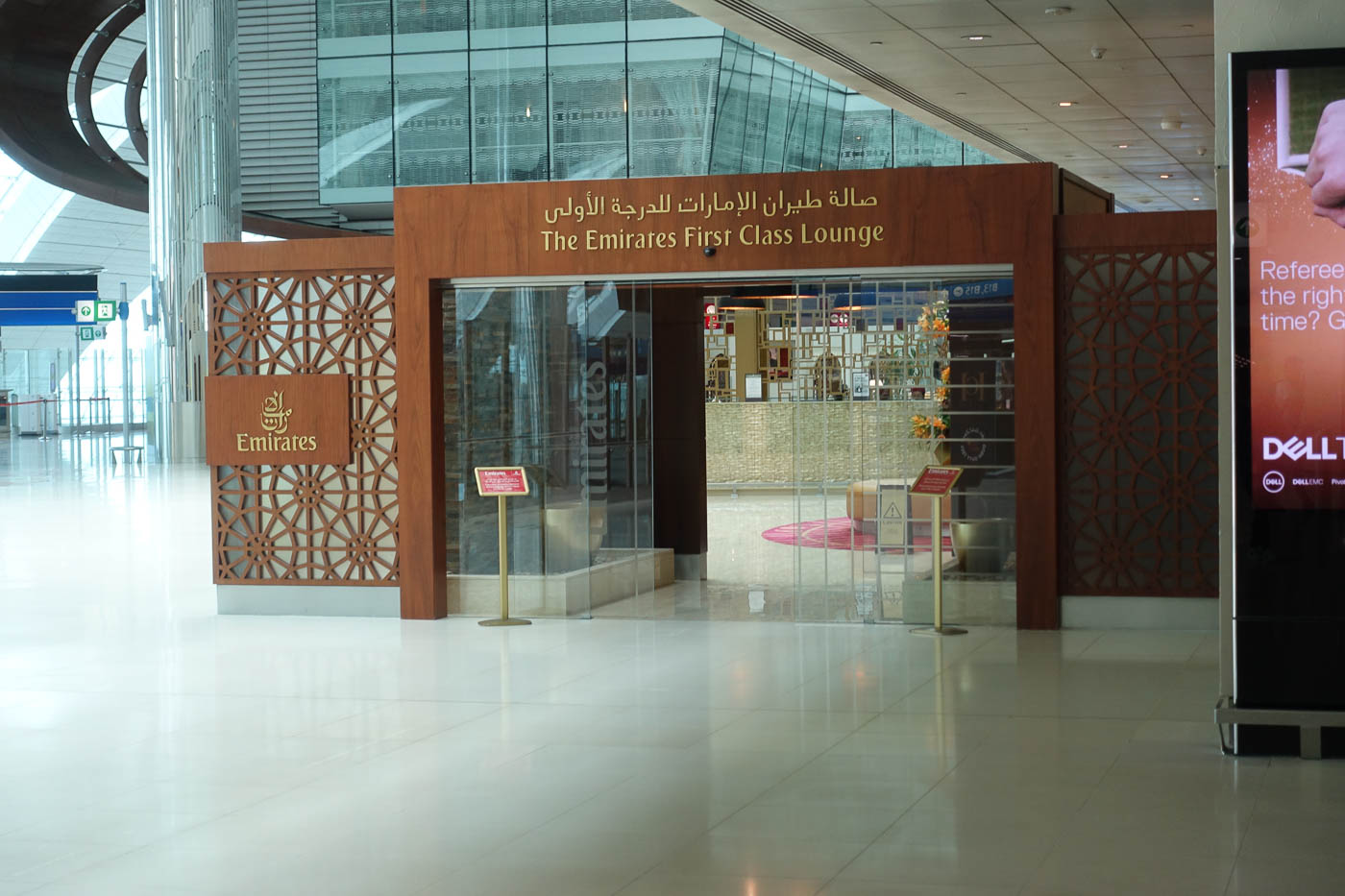 We checked in to the lounge, and the friendly guy behind the desk suggested we go to our gate 10 minutes early as it was a bus gate and boarding could take some time. It was then that I realised something was wrong. I had read so much about the Dubai First Class lounge that lets you board your A380 directly from the lounge yet we weren't going to have that experience, but more on that later.
After entering the lounge it opens up to a beautiful grand entrance area with several large pools and fountains that look very impressive.
We explored the lounge and made our way past the spa to make a booking for our free 15min massage. The lounge has several seating areas that all have individual bars and food stations close by.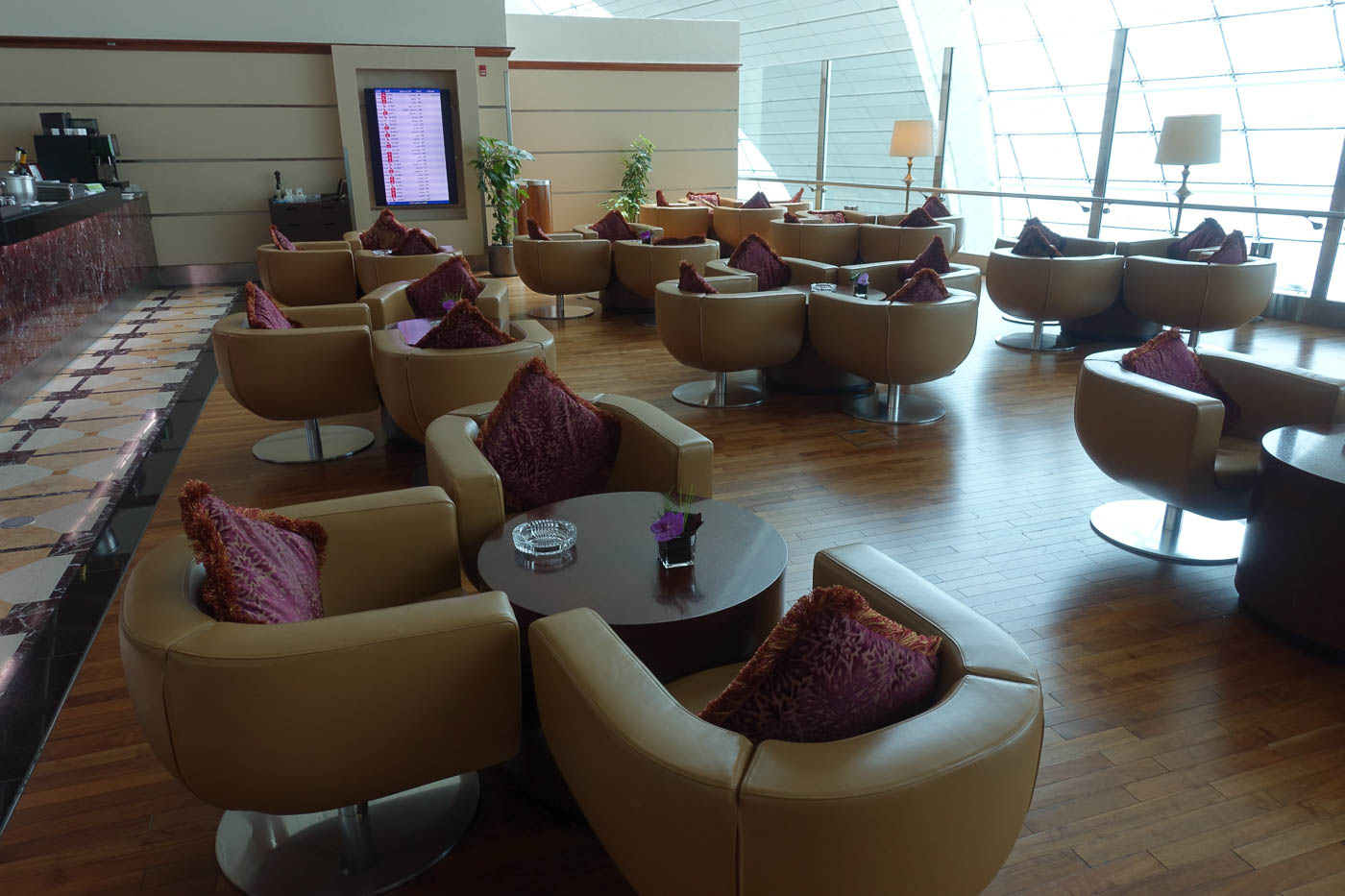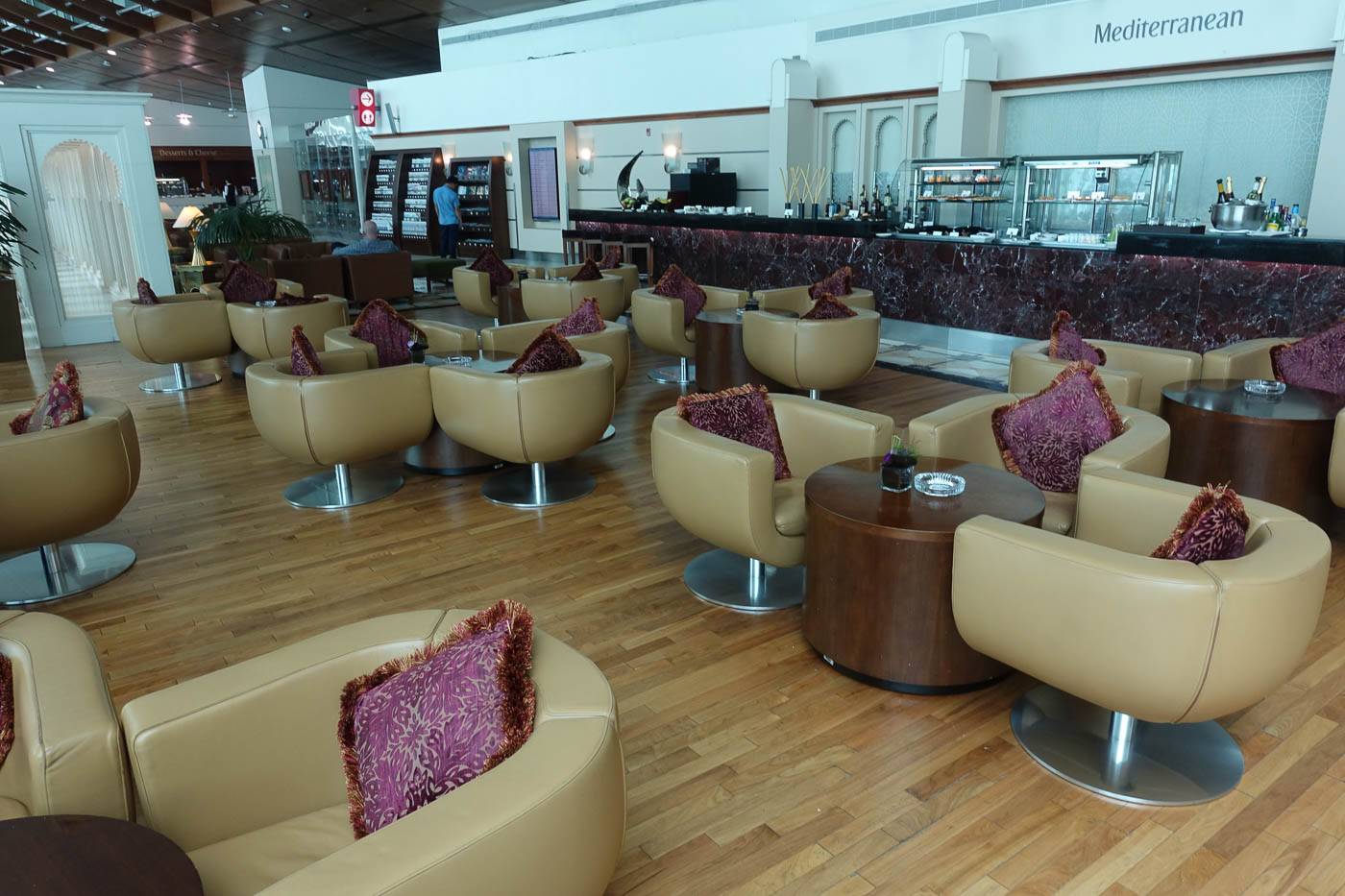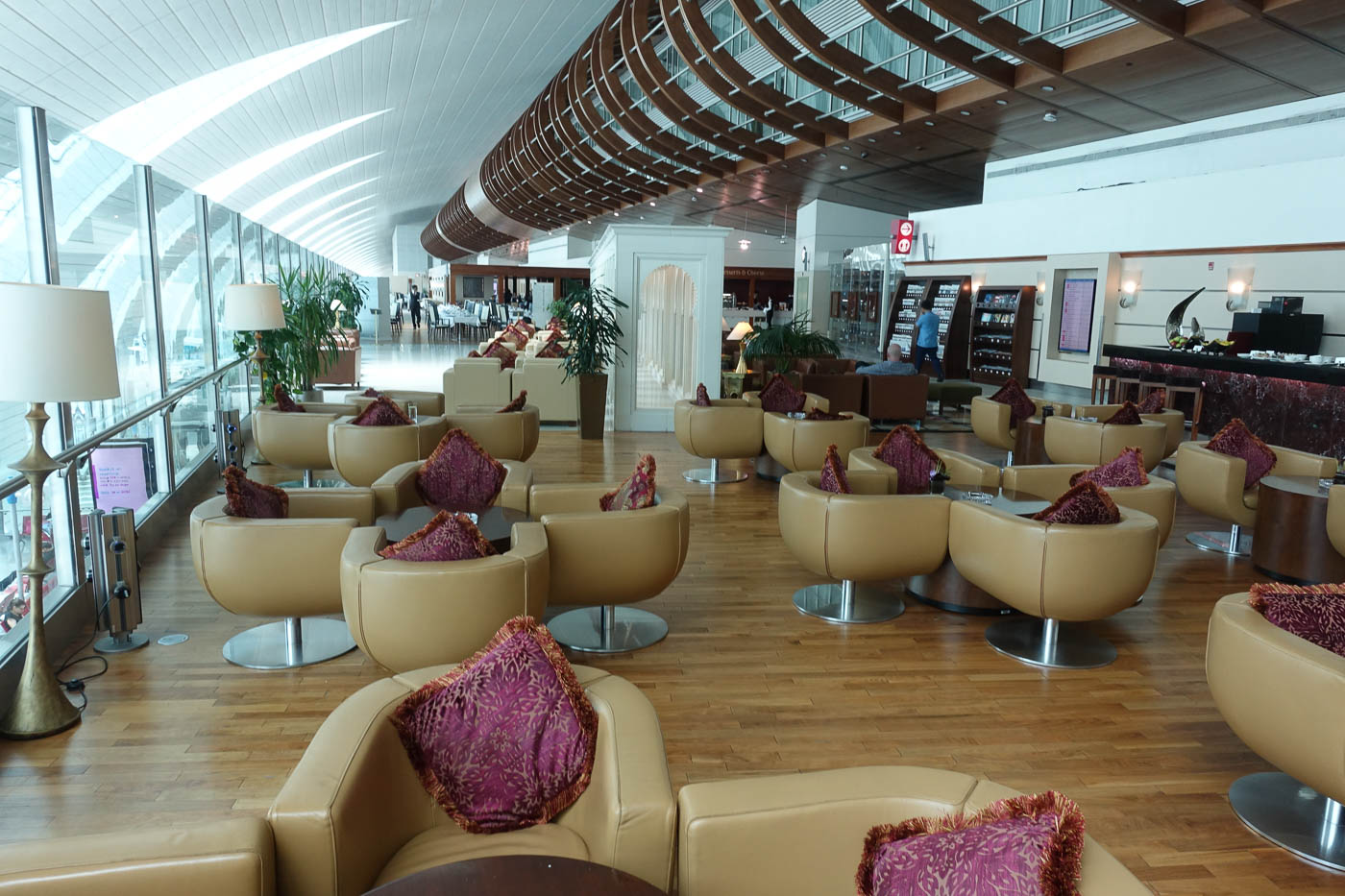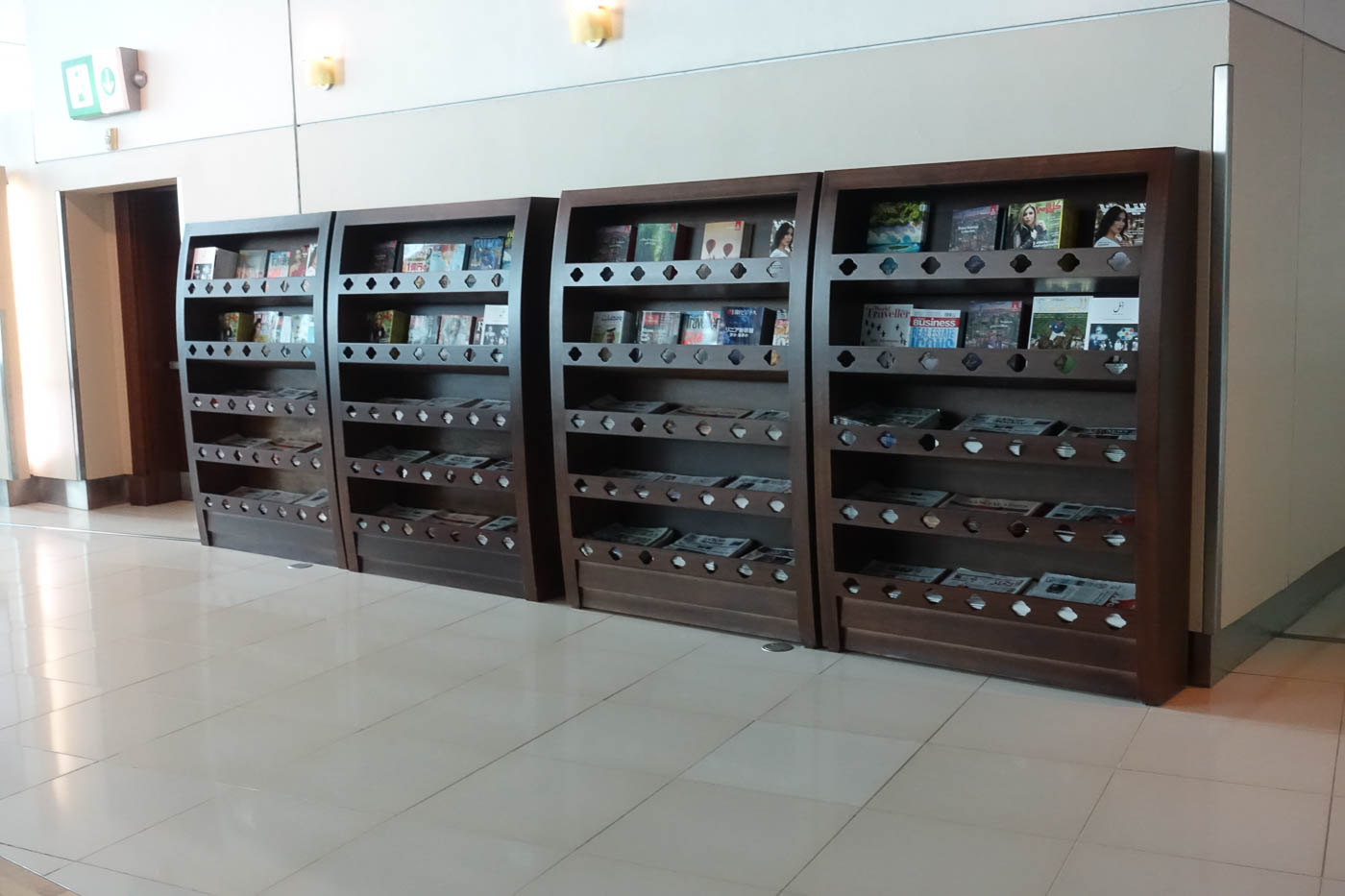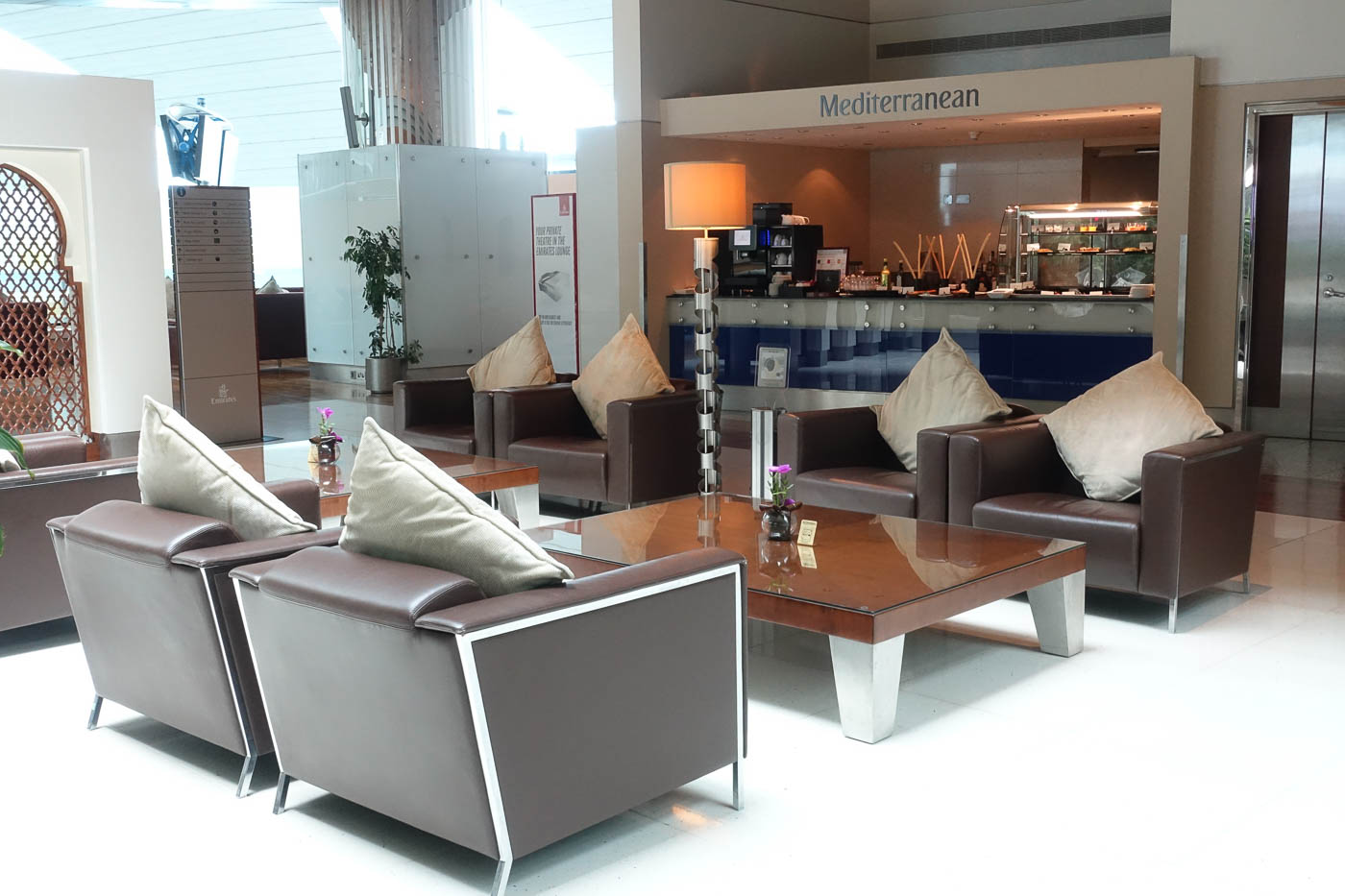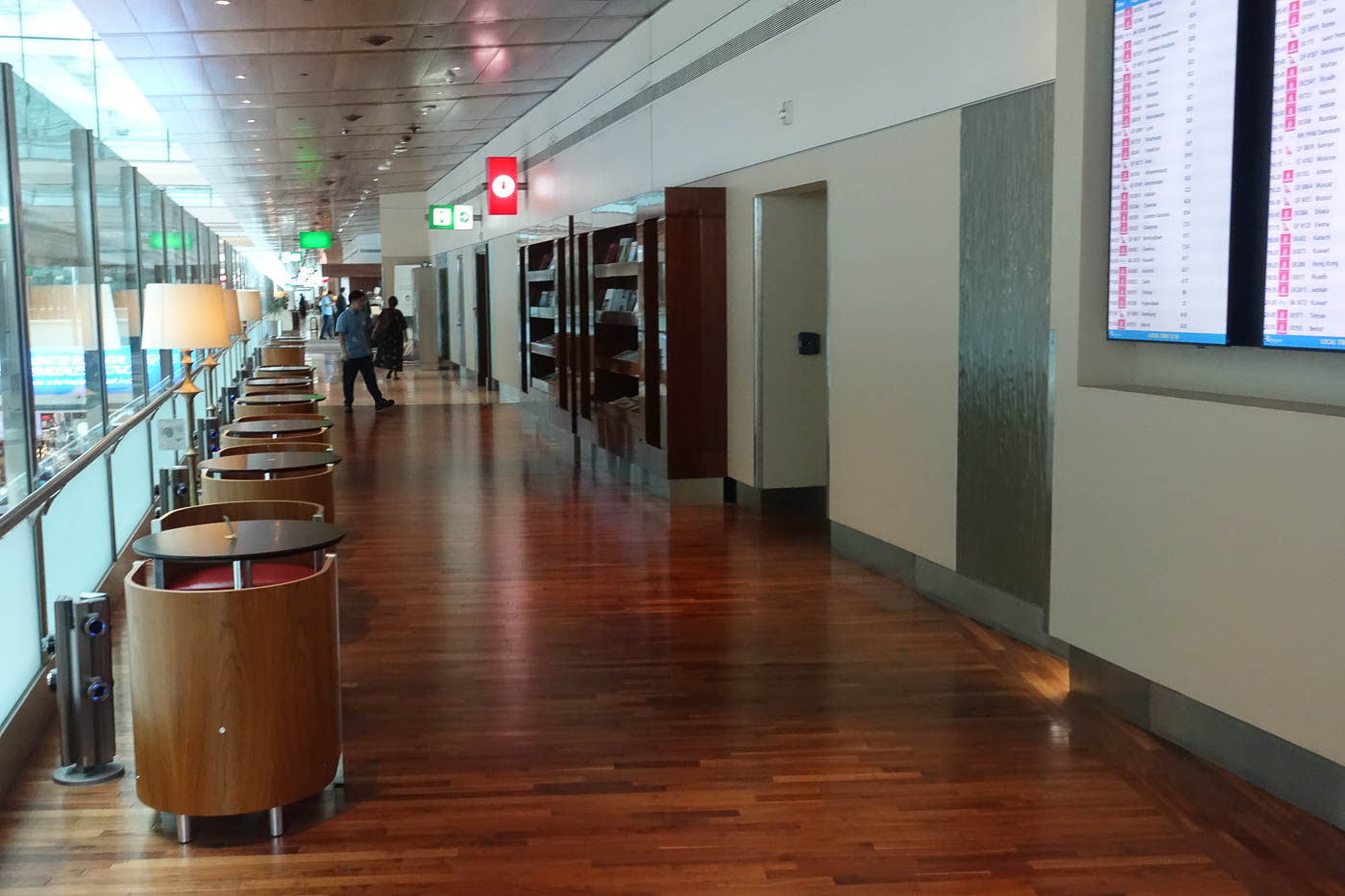 There are several different food options with little stations around the lounge including Sushi, Medeteriainin, even a dessert station. There is also a sit-down restaurant that we didn't try as we knew we would be eating on the next flight.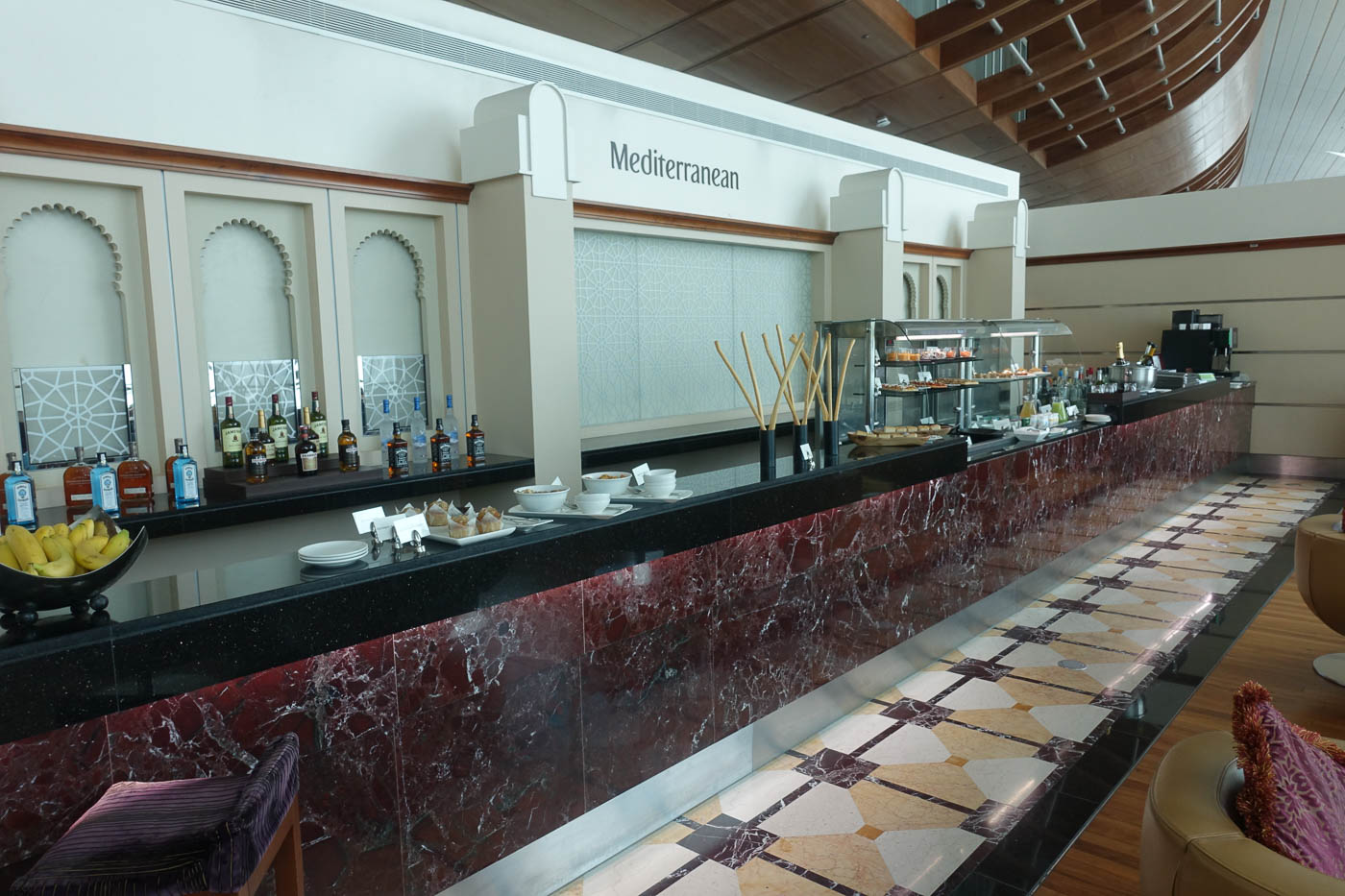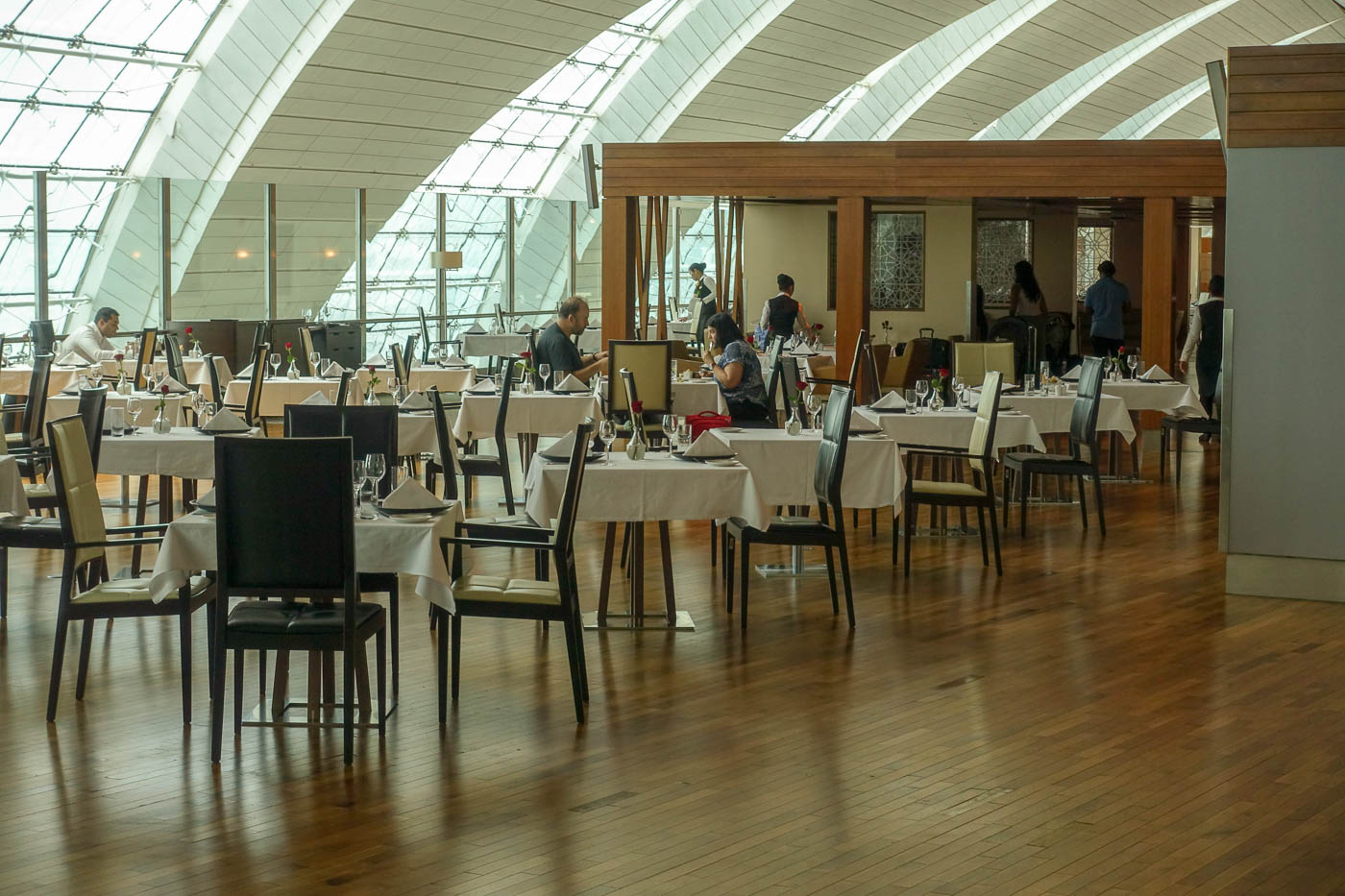 There is a pretty impressive kids play area, complete with a PS4 and Daytona!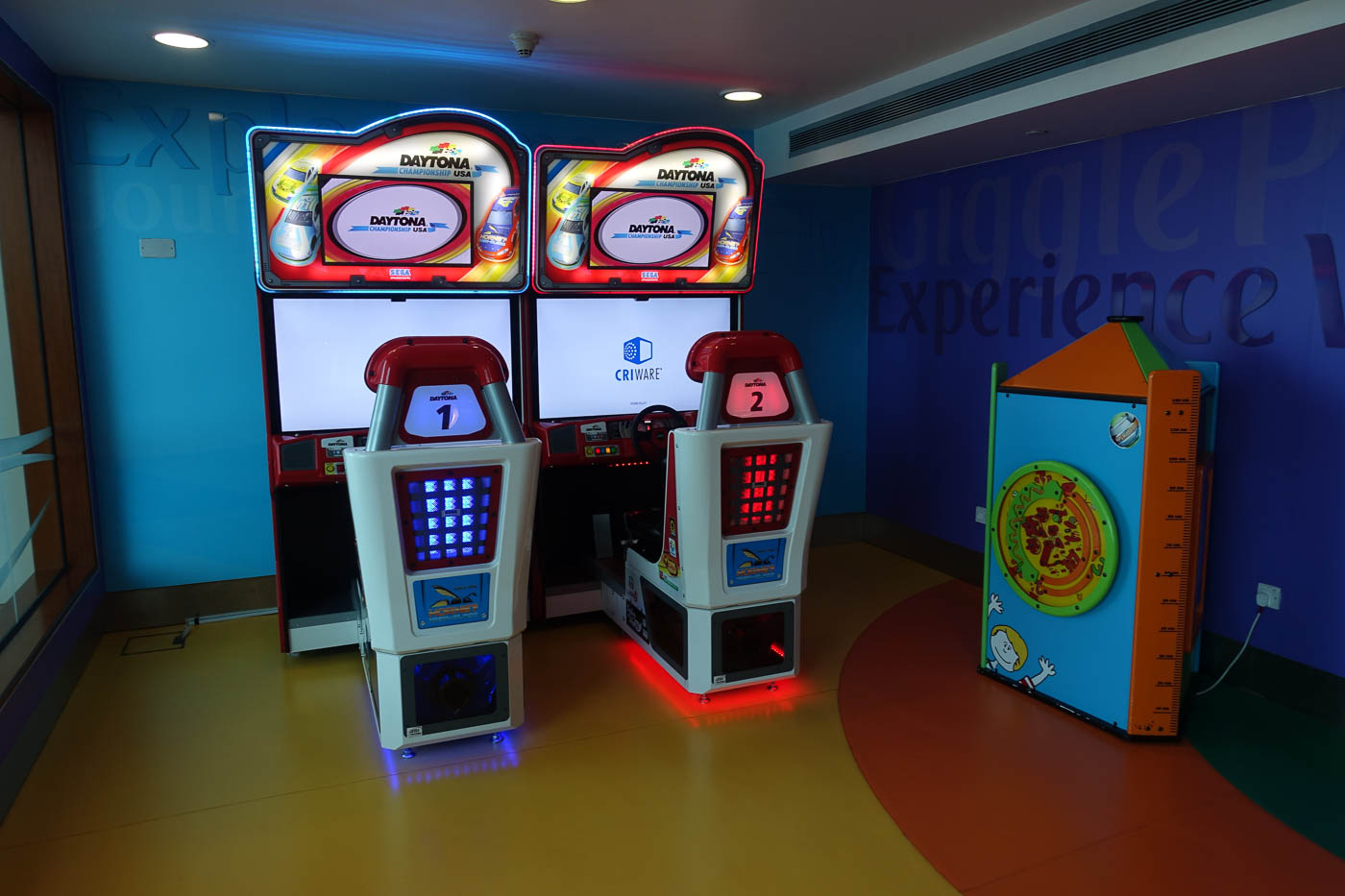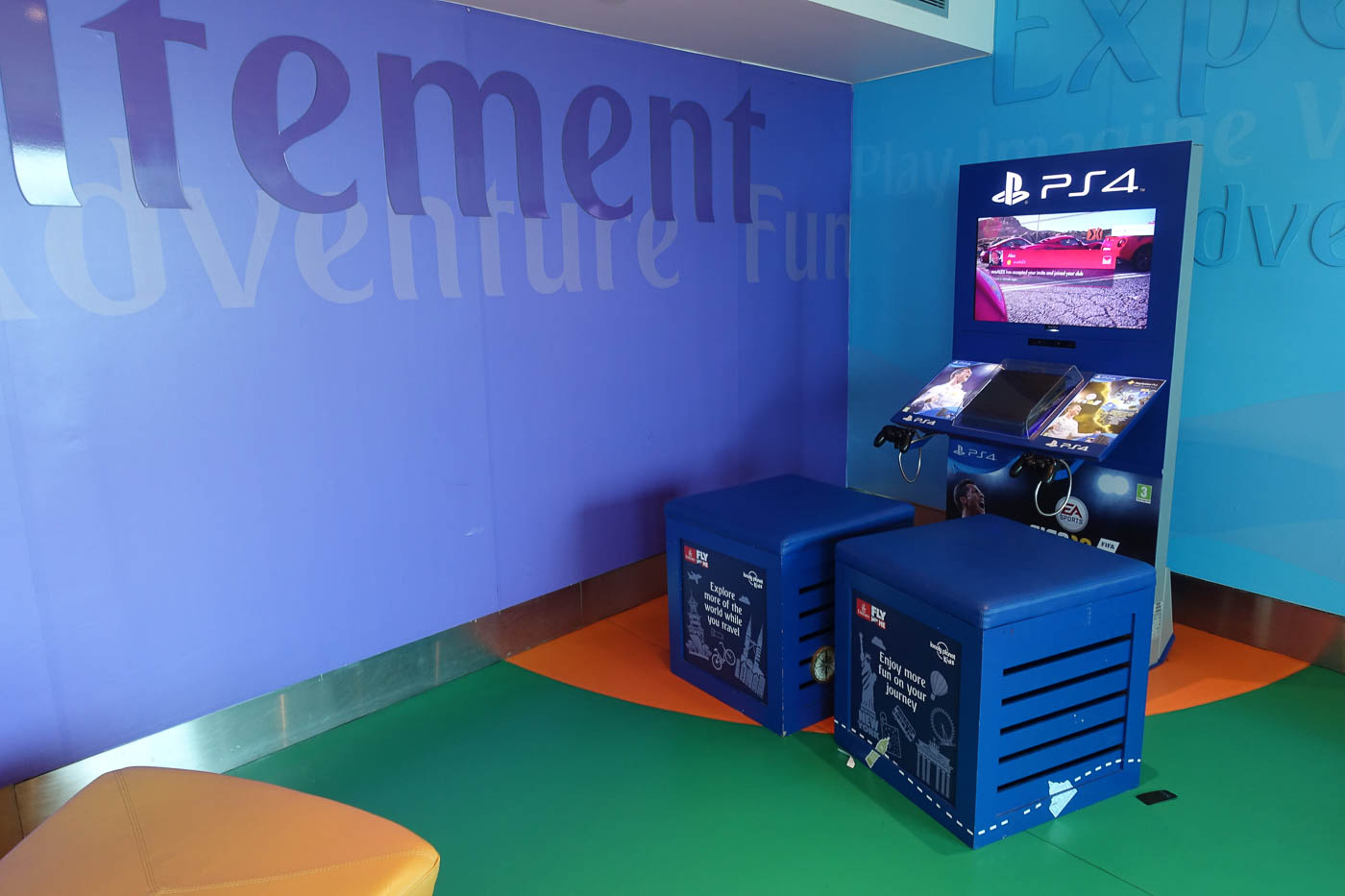 In the far corner of the lounge, they had an interesting concept called 'Private Theatre', where basically lay back in some comfy recliner chairs and strapped on a set of VR goggles to watch a movie.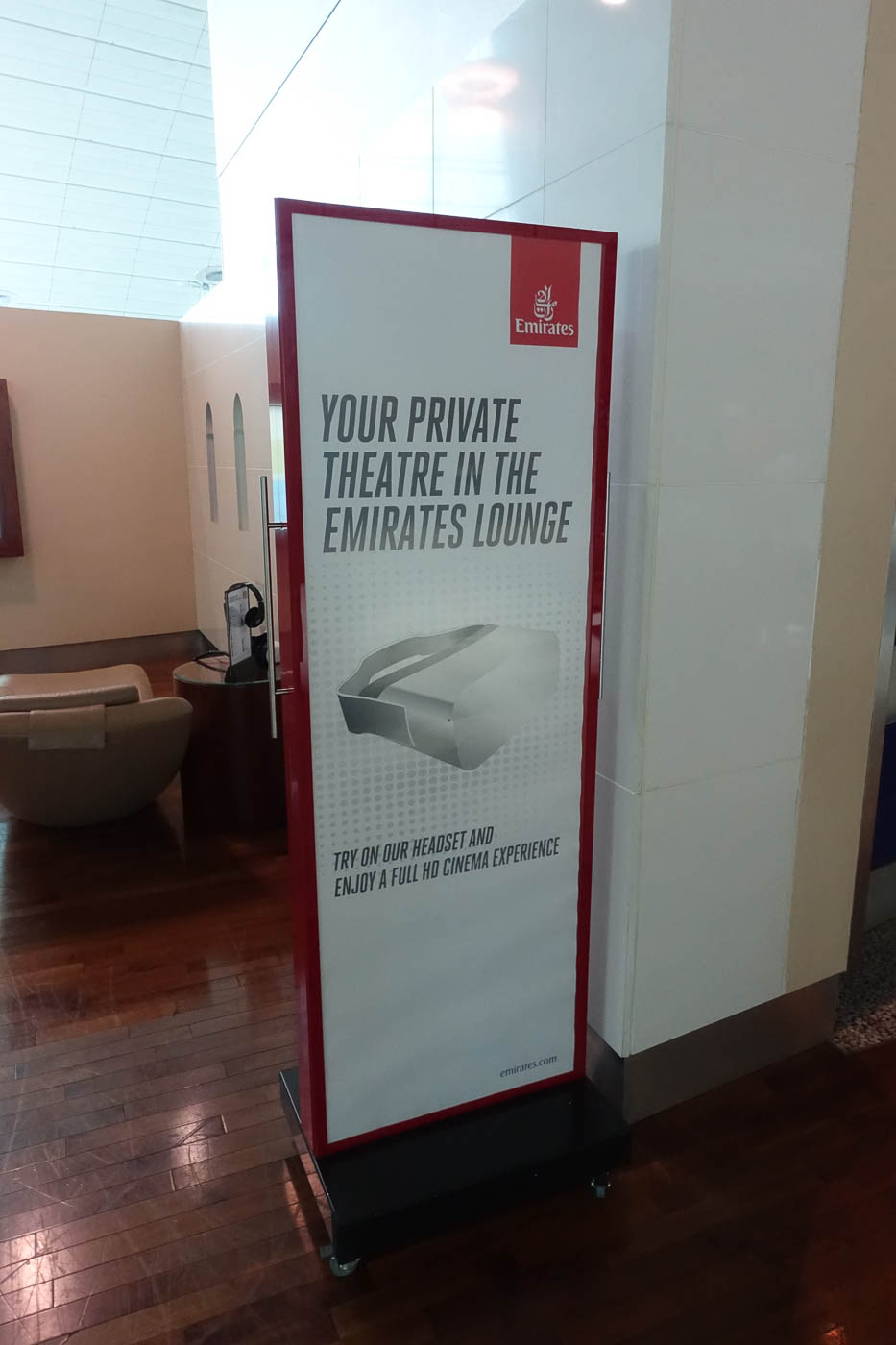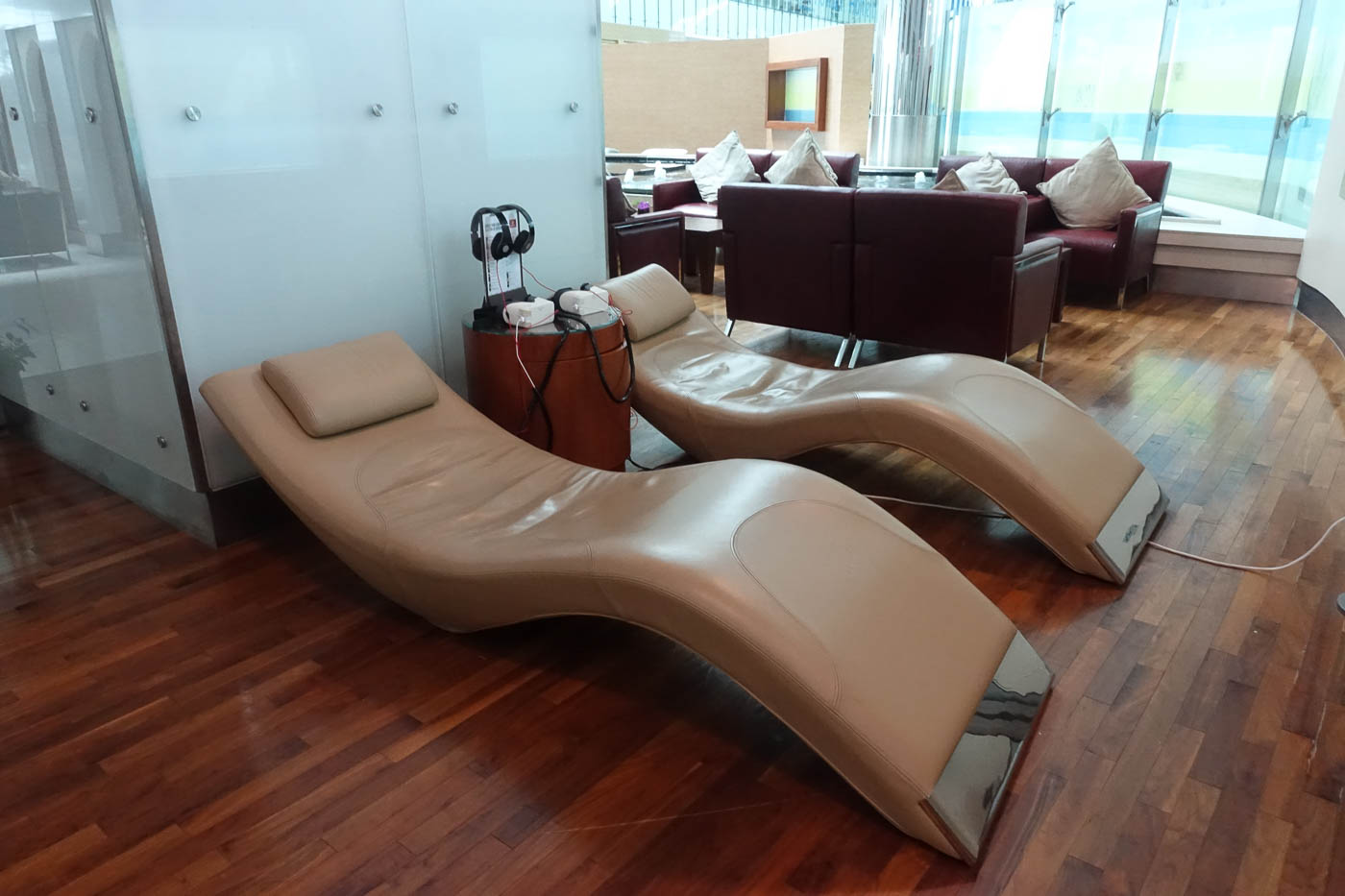 After realising the lounge wasn't that big and certainly didn't have any gates to board an A380, I did some googling and realised that the lounge I wanted to be in was the newer lounge in Concourse A, we were in the older original First Class lounge in Concourse B.
We were only in the lounge for about an hour, so I didn't explore the shower facilities available. The bathrooms were immaculately clean with the famous Emirates towel pyramid in place :)
Mrs B had a small snack of sushi, which apparently was only average, and then we decided to make our way to the gate.
Overall Impression
I was really disappointed that we didn't get to see the newer larger First Class lounge in Concourse A.
Overall the lounge in Concourse B was nice, and it was also massive considering I doubt it ever has many people in it, but it wasn't exactly breathtaking or unique. It really felt no different (other than the spa) to the Emirates outstation combined First/Business lounges like the one in LAX or Hong Kong.