Review: Qantas International Business Lounge Sydney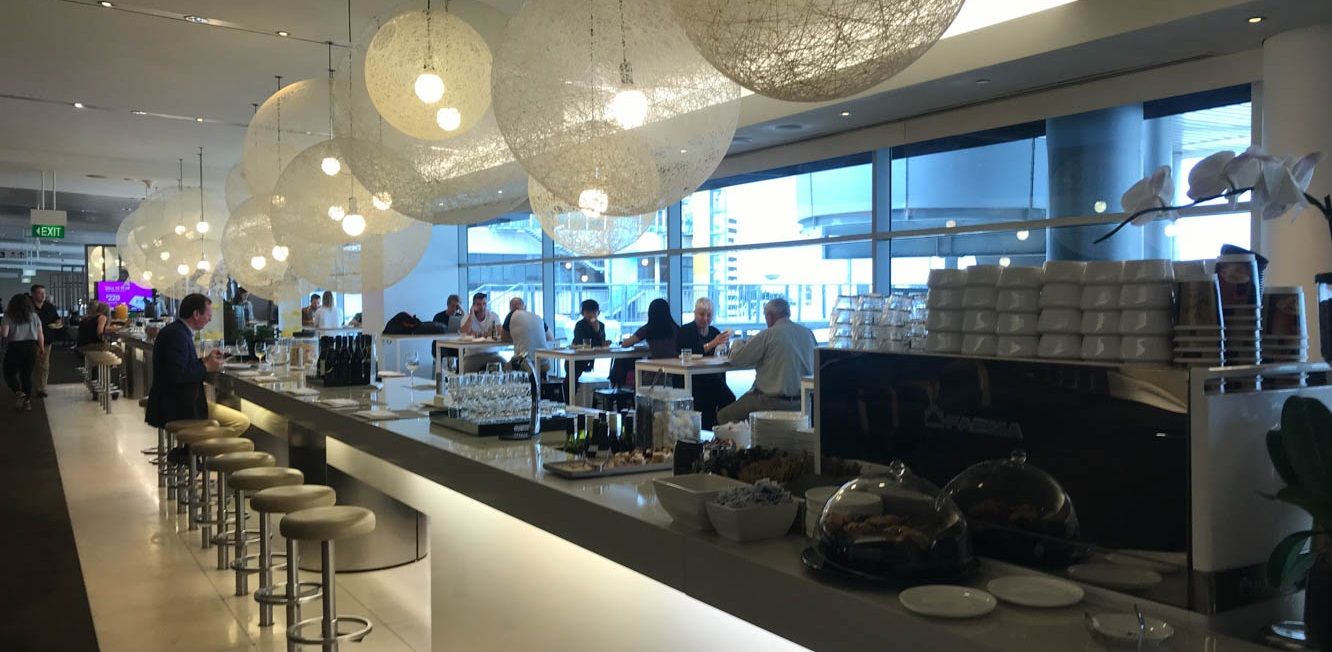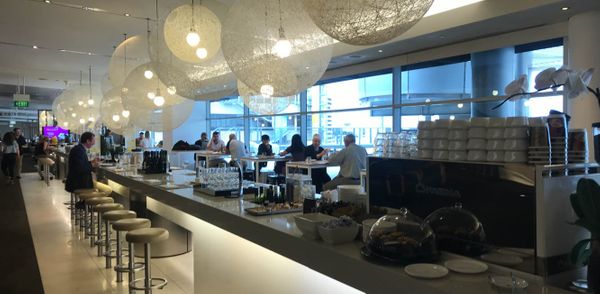 Table of Contents
Escaping Winter to Europe With a Quick Stopover in Hong Kong
Review: Qantas International Business Lounge Sydney
Review: Qantas A330 Business Suites Sydney to Hong Kong
Review: Conrad Hong Kong Junior Suite
Review: Emirates Business / First Lounge Hong Kong
Review: Emirates 777 First Class Hong Kong to Dubai
Review: Emirates Concourse B First Class Lounge Dubai
Review: Emirates A380 First Class Dubai to Amsterdam
Travel: Exploring Amsterdam
Review: Hilton Amsterdam
Travel: Exploring Paris
Review: Drawing Hotel Paris
Review: Etihad First/Business Lounge Paris Airport
Review: Etihad EY32 A380 Apartments Paris to Abu Dhabi
Review: Etihad EY454 A380 Apartments Abu Dhabi to Sydney

To be honest I didn't have high hopes for the Qantas International Business lounge (not to be confused with the Qantas International First Class Lounge - which I do have high hopes for). Admittedly it has been many years since I have visited the Qantas International lounge and I was pleasantly surprised. Due to the busy week we had and some last minute packing, we arrived at the airport later than usual and only had a very limited time in the lounge - so you will have to excuse the lack of photos and quick review.
We arrived at the airport and headed to the Qantas check-in area; thankfully there was no line at the business check-in counter. Check-in was fairly seamless, although the lady did seem a little confused that I had multiple Qantas bookings that were not all booked together and in the process seemed to forget my request to change to window seats.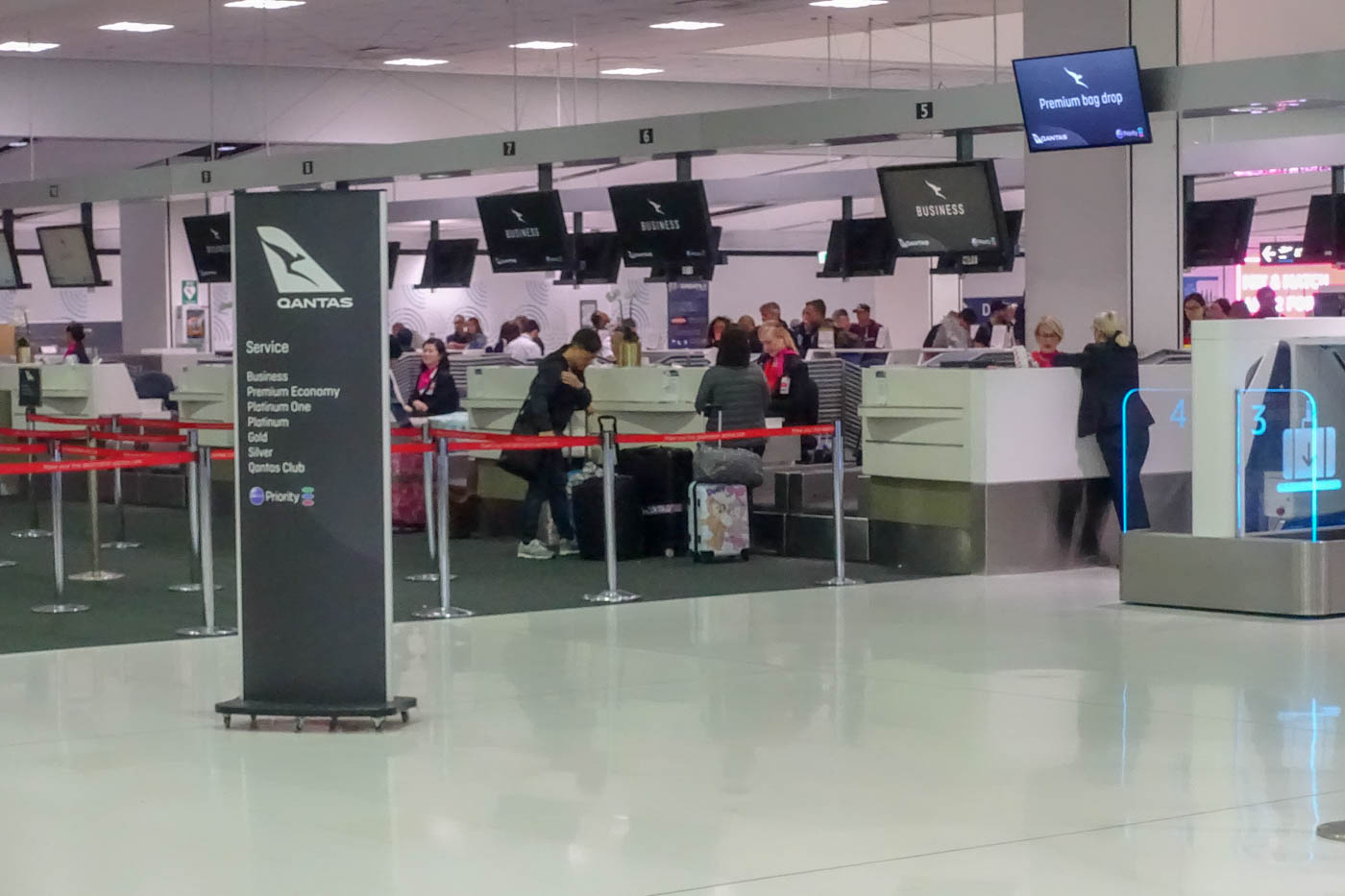 The location of the lounge is upstairs and right next to the Qantas First Class lounge. Upon entering the lounge, you are greeted with a seating area and bar area directly in front.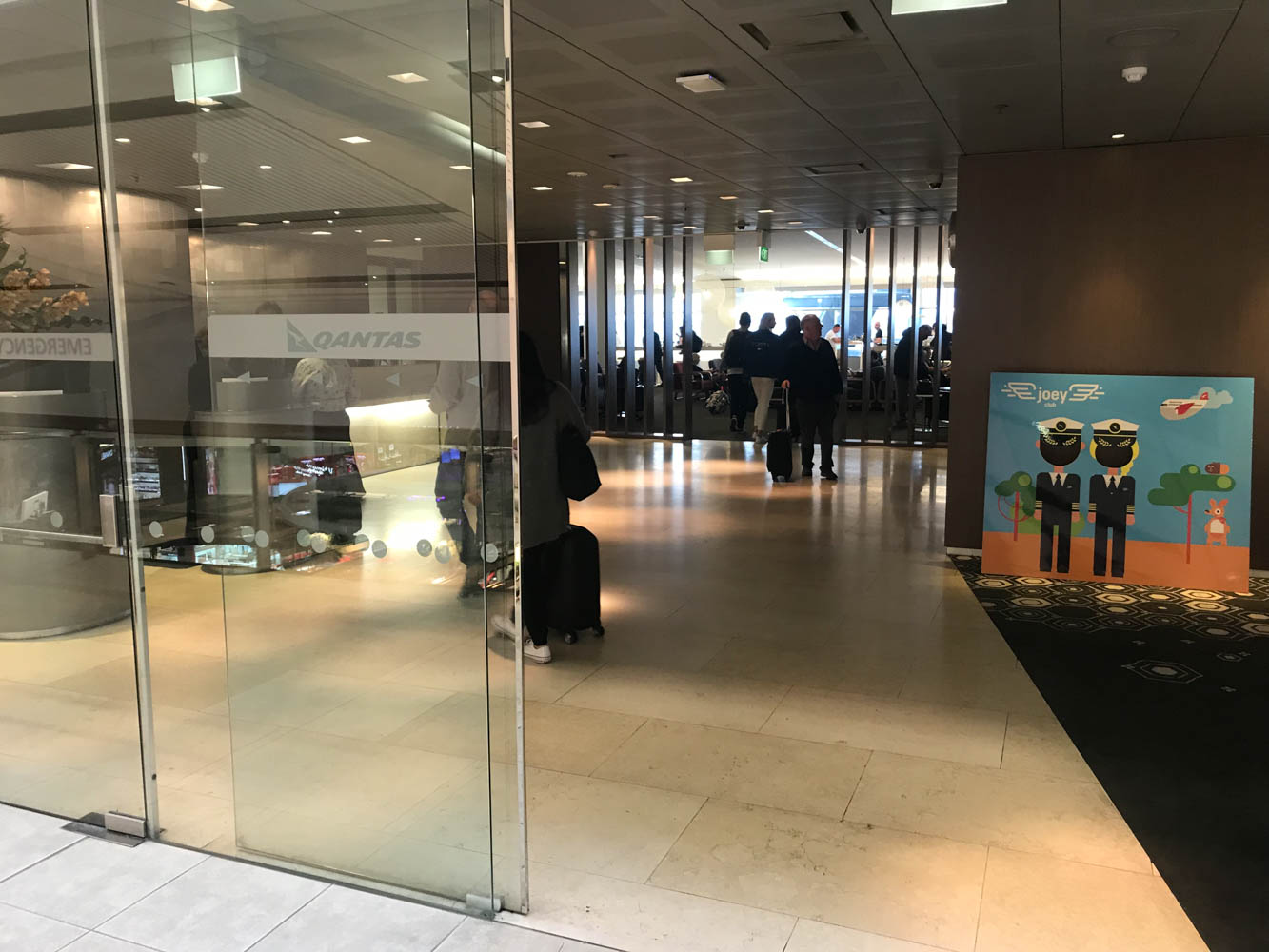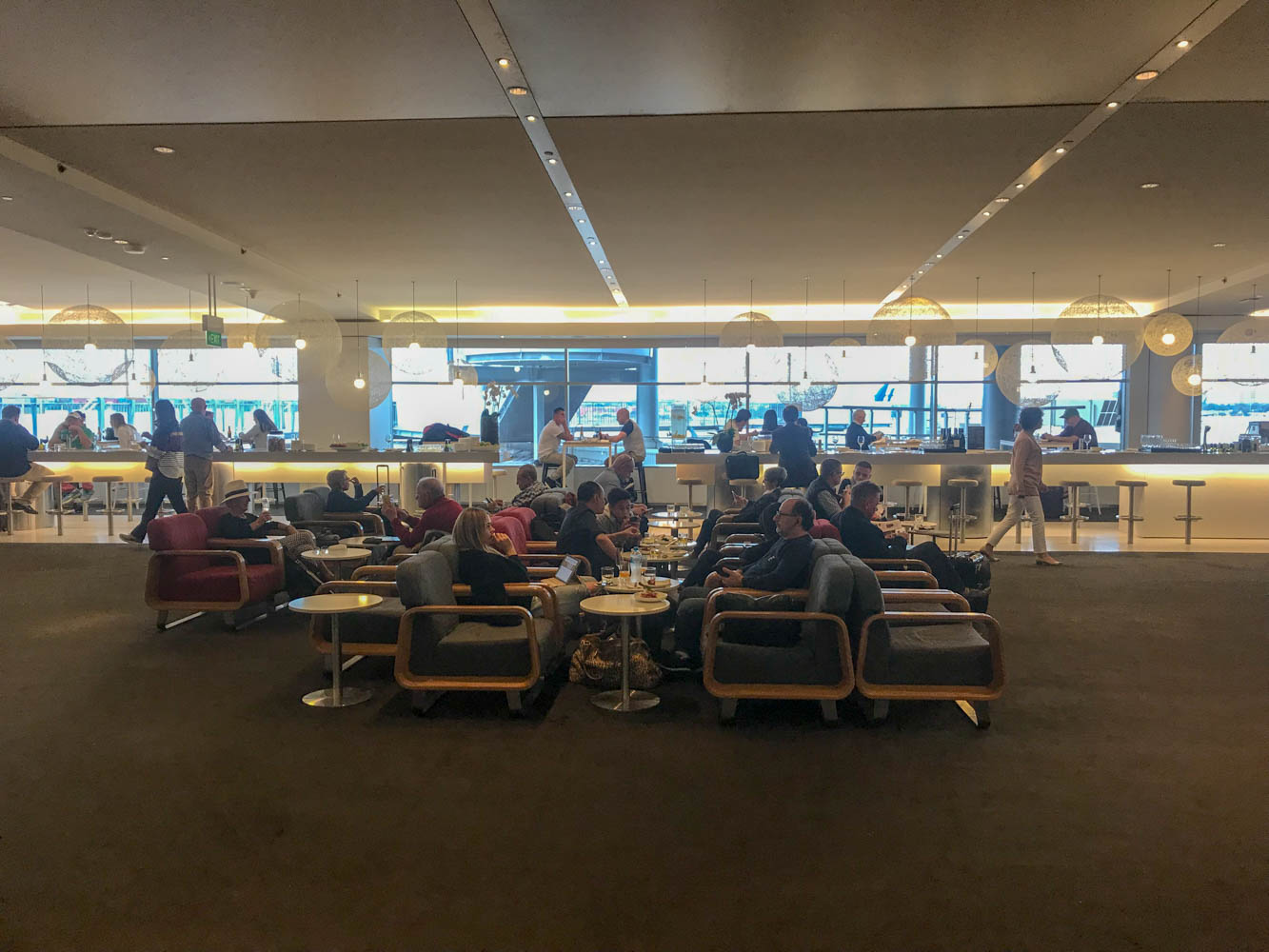 From there you can either go left or right to additional seating areas. The lounge is quite skinny and runs along the window giving you a nice view of the tarmac. The various seating areas are broken up into sections with a mix of lounges and table and chairs, and overall the lounge is quite large.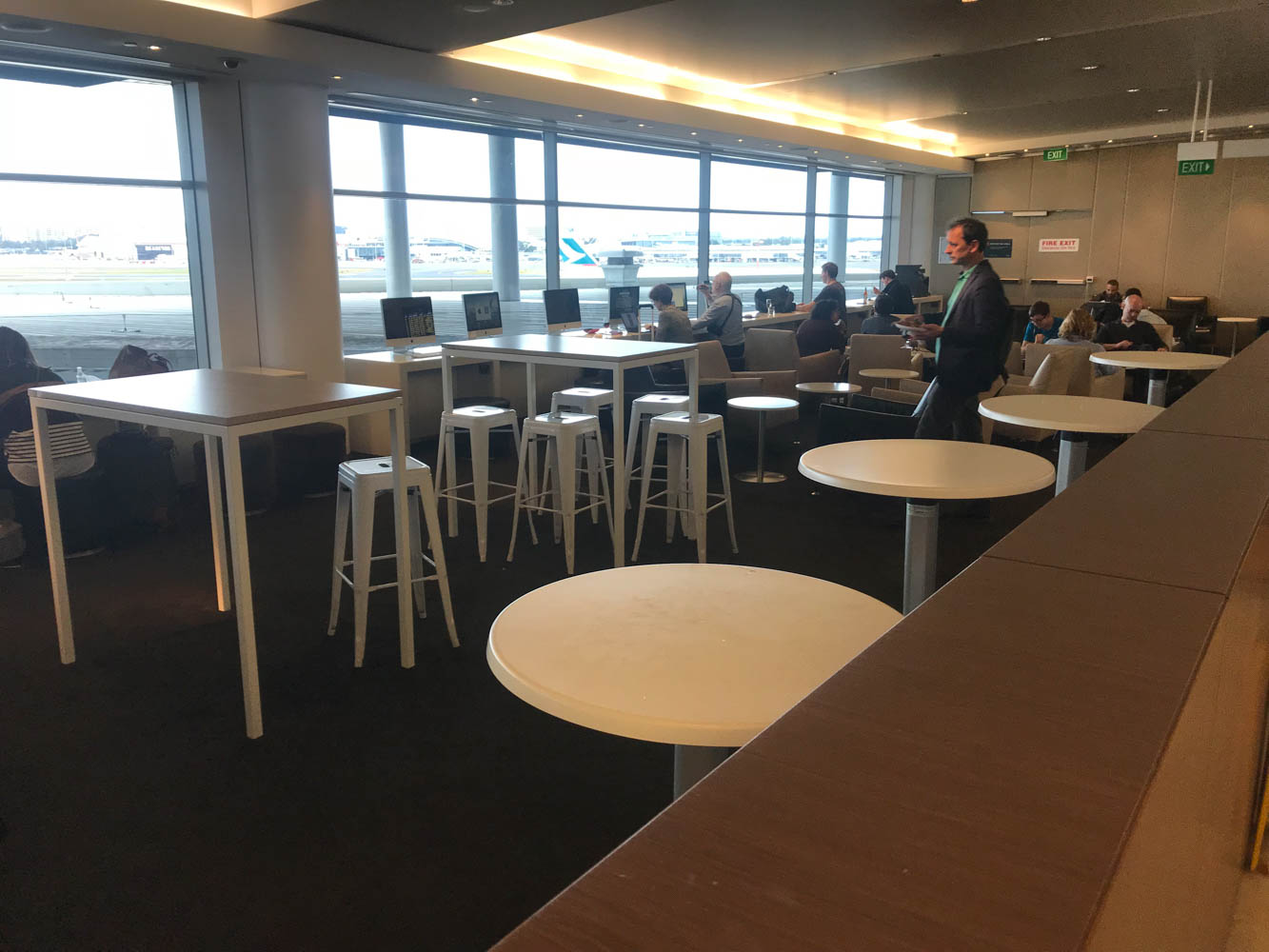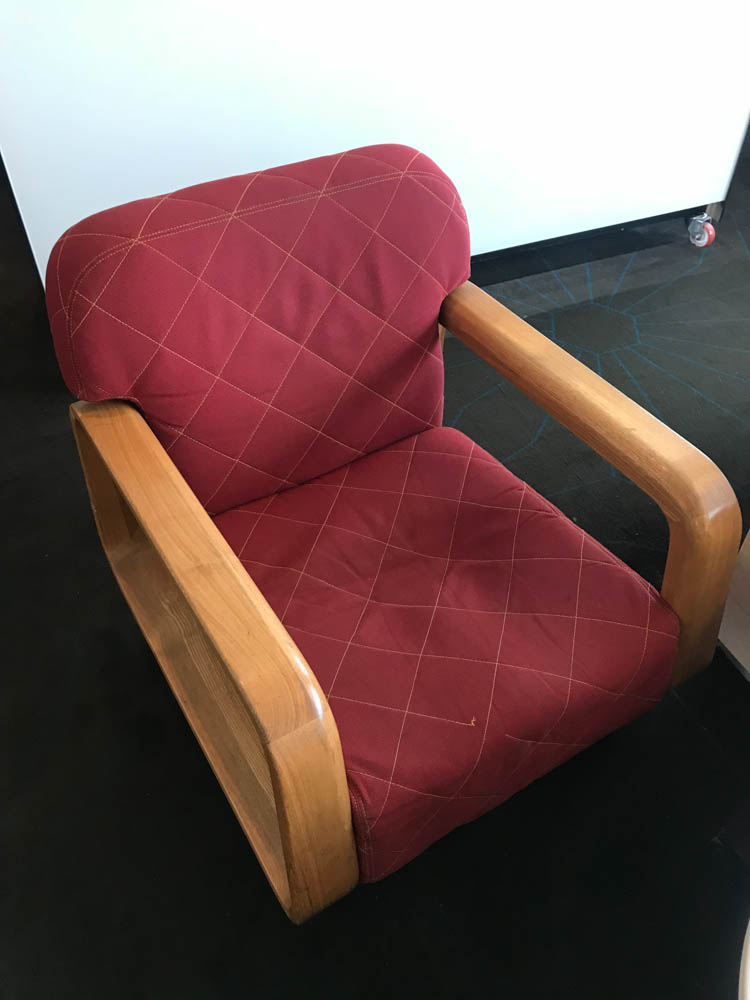 The food and drink are all self-serve with an impressive bar containing beer, wine and spirits. I found it amusing that the bar even had self-serve beer taps.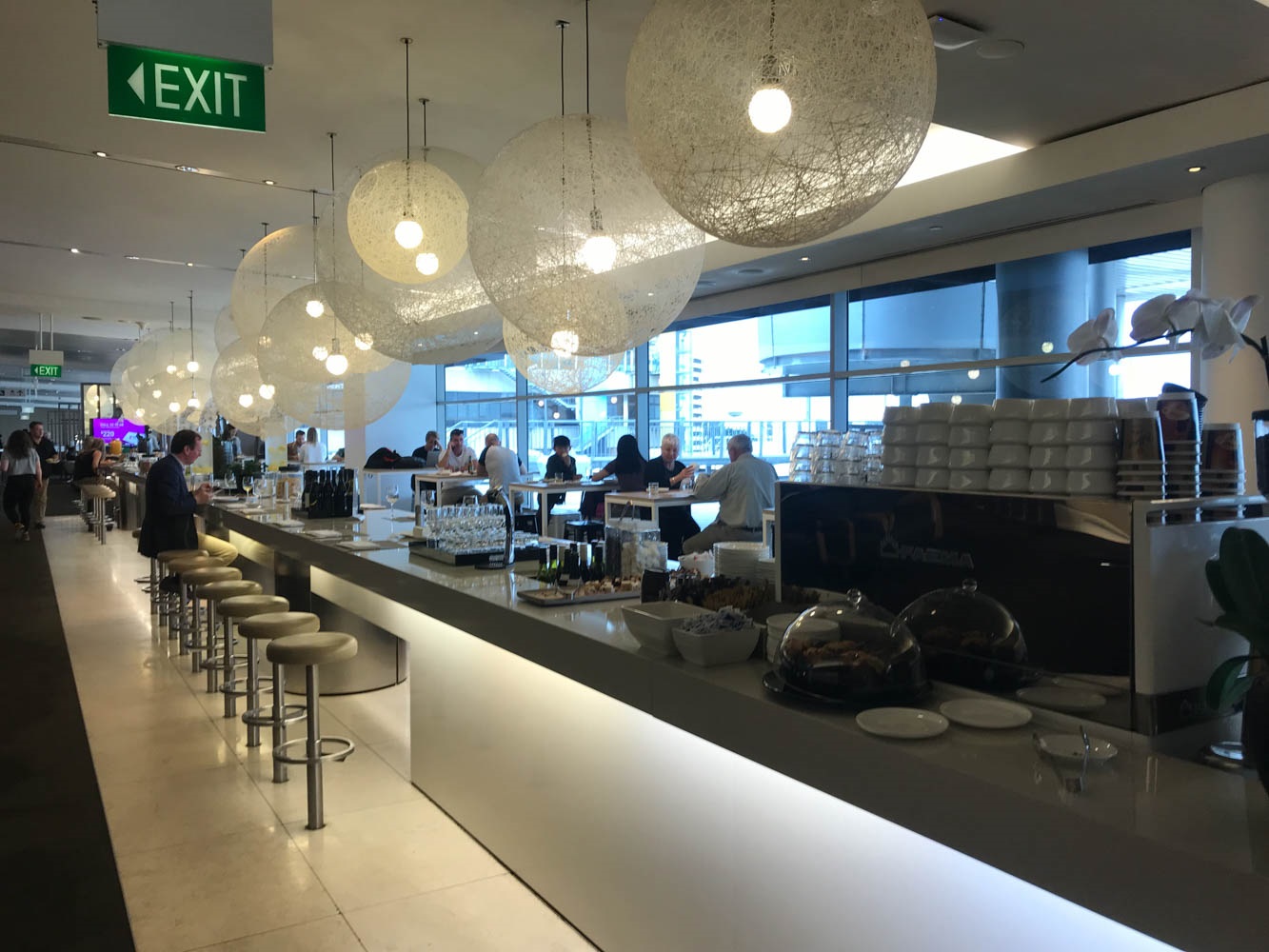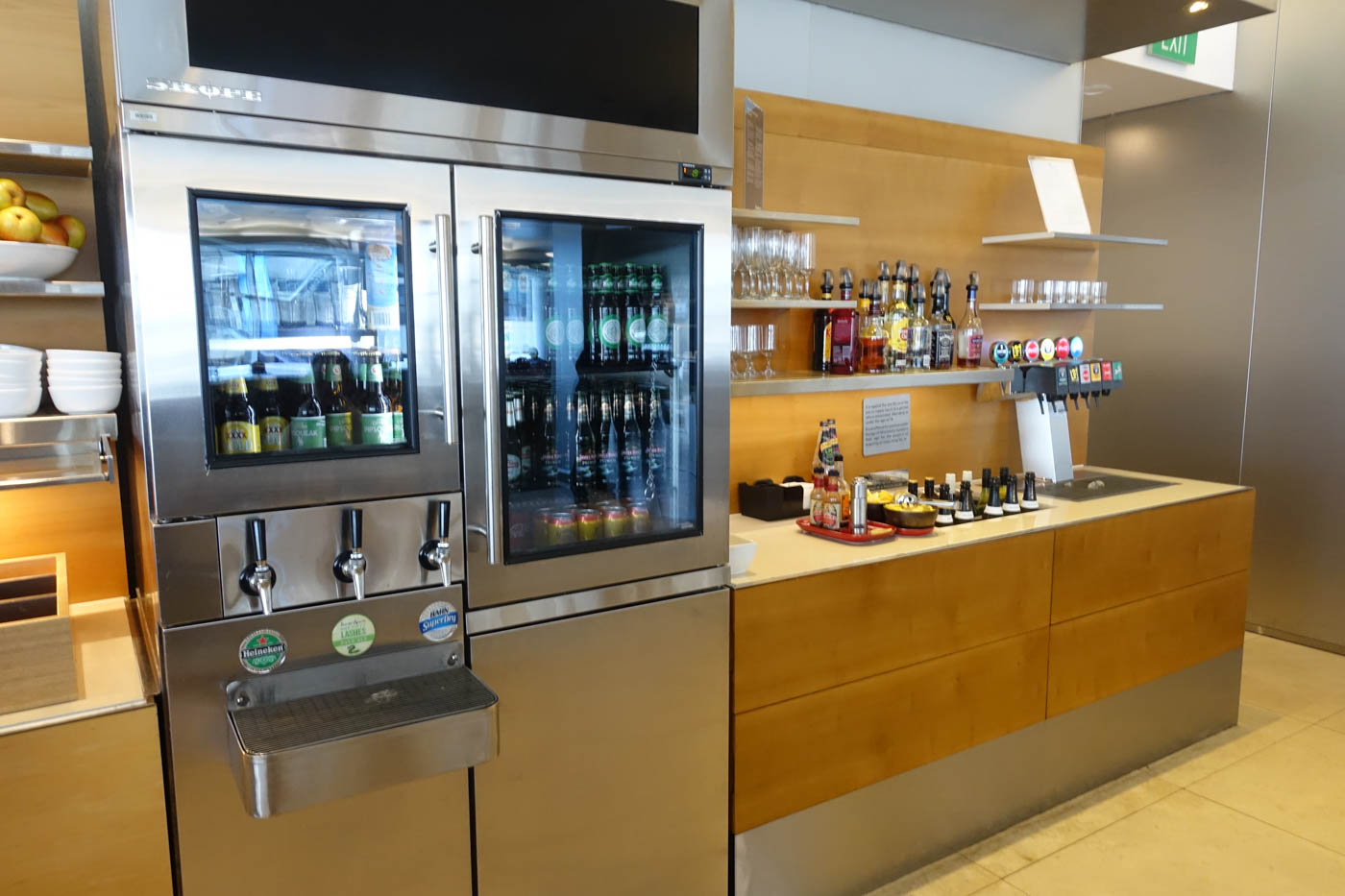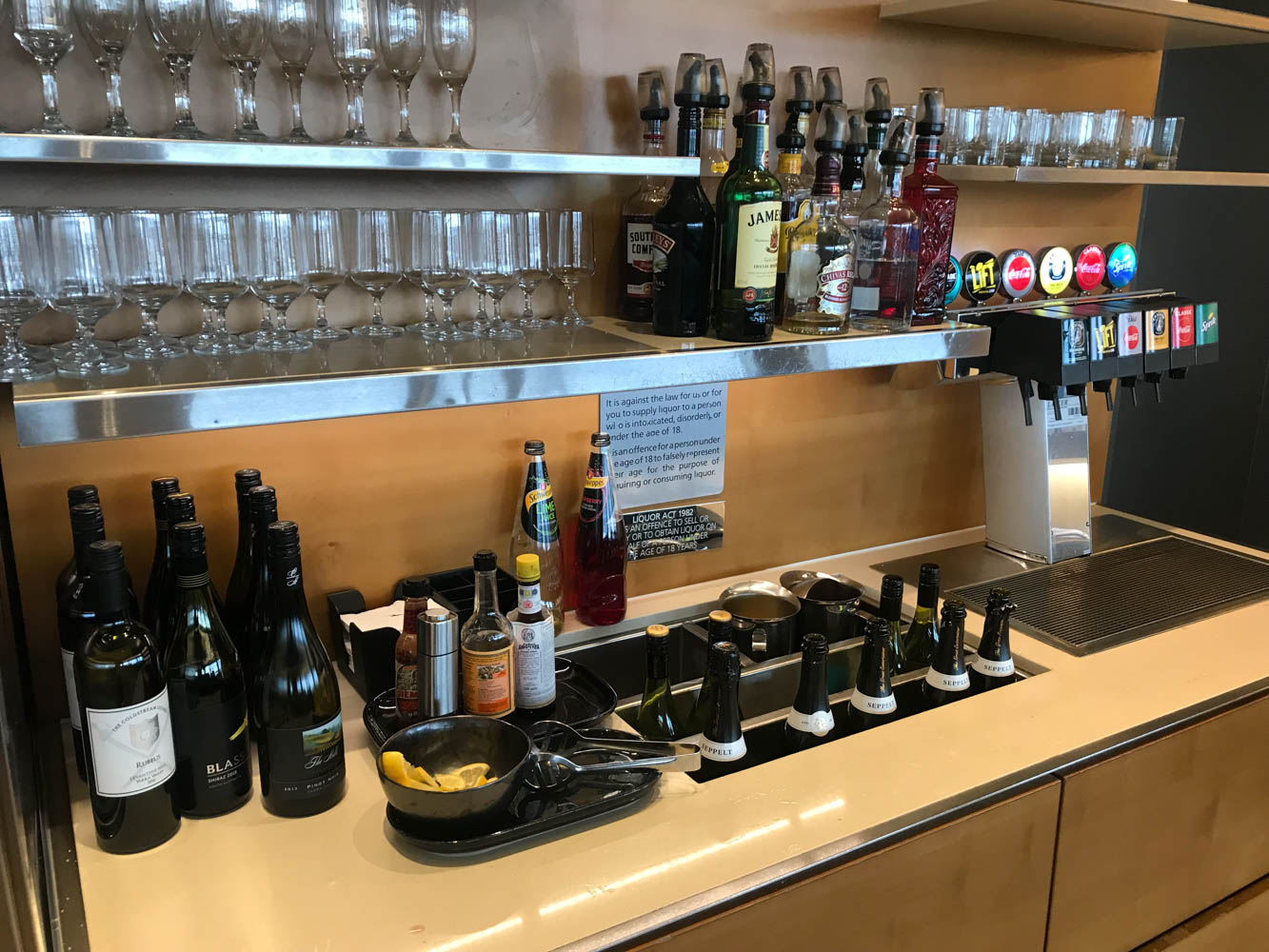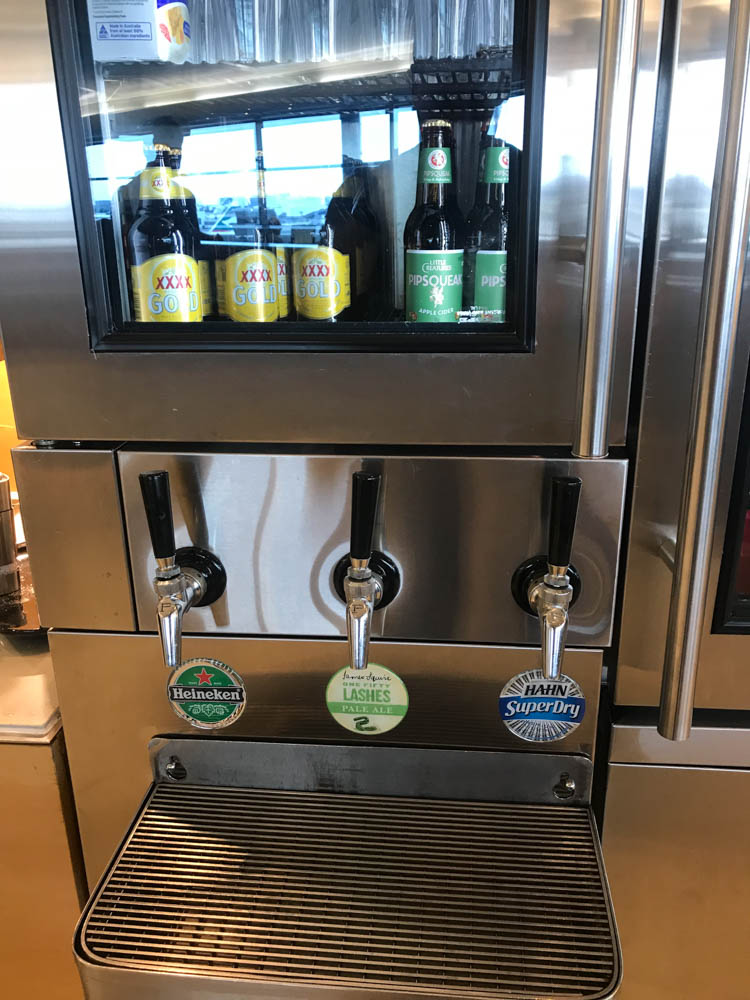 There is also an automatic coffee machine. However, the far better option is the barista station.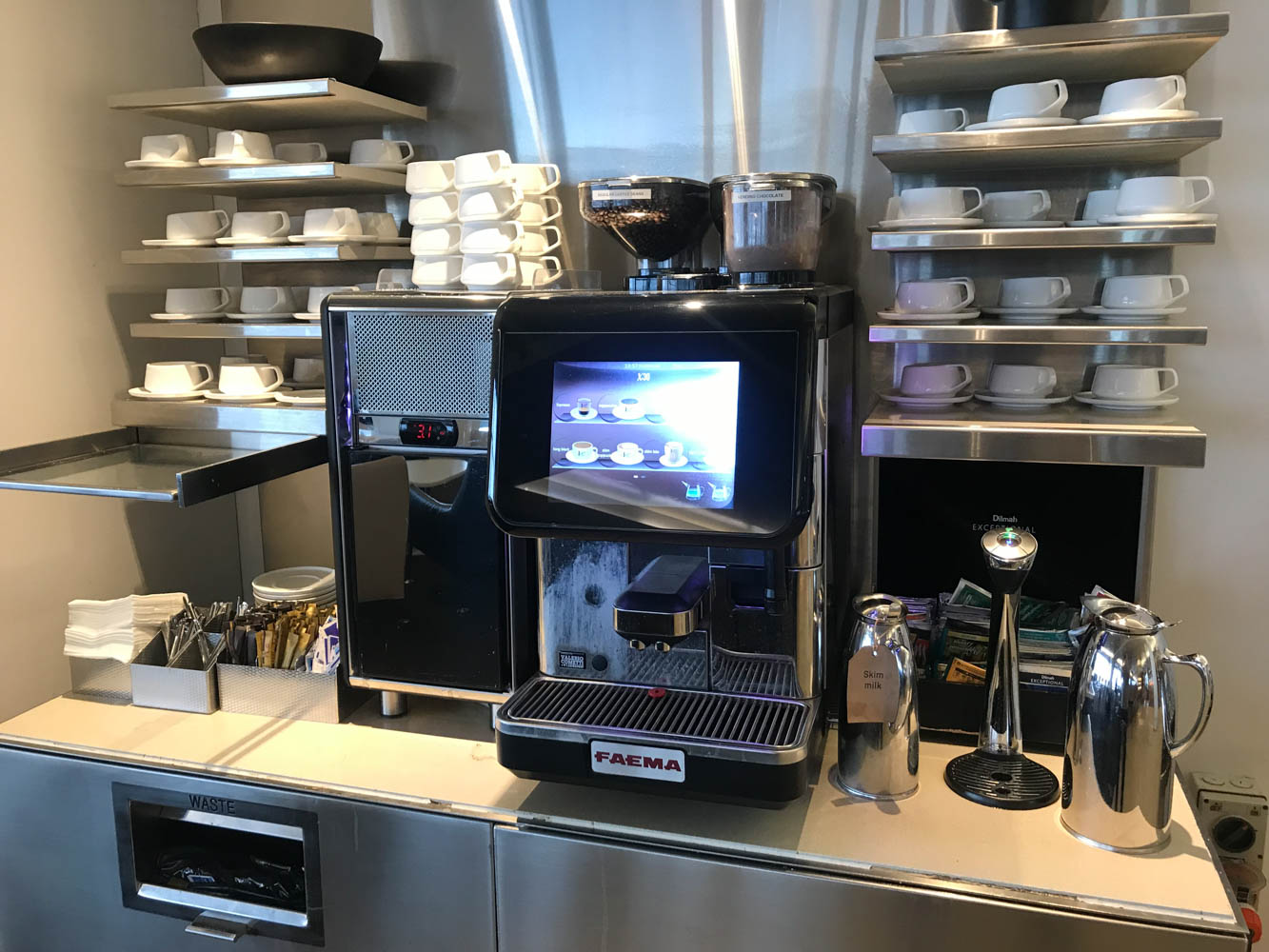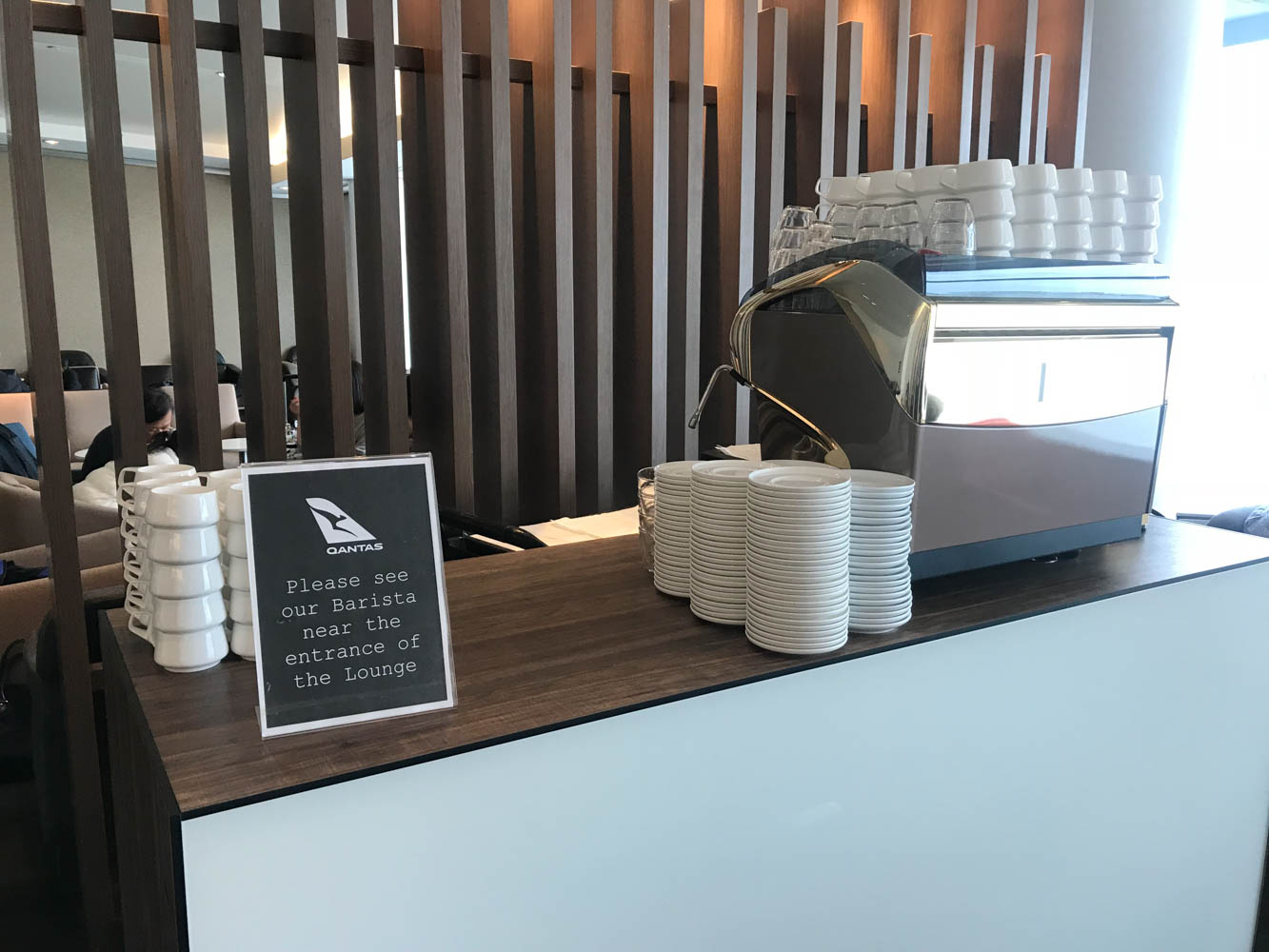 In terms of food, there is a small selection of hot food as well as some salads and cold platters of antipasto style snacks. Despite only having limited hot food options, the Lasange that just came out when we arrived was fantastic and some of the best lounge food I have had in a while. Mrs B enjoyed it enough to go back for seconds before it very quickly ran out.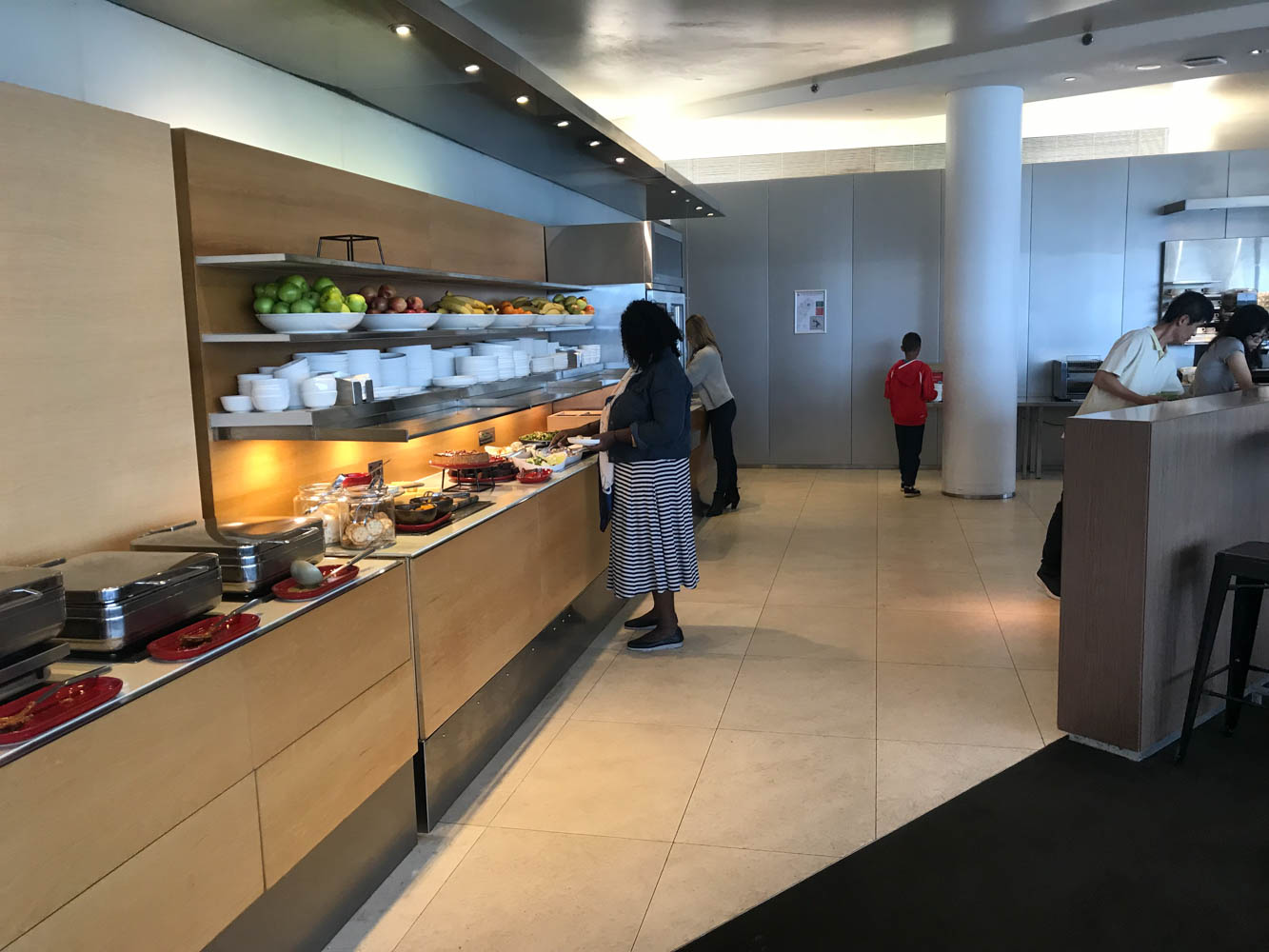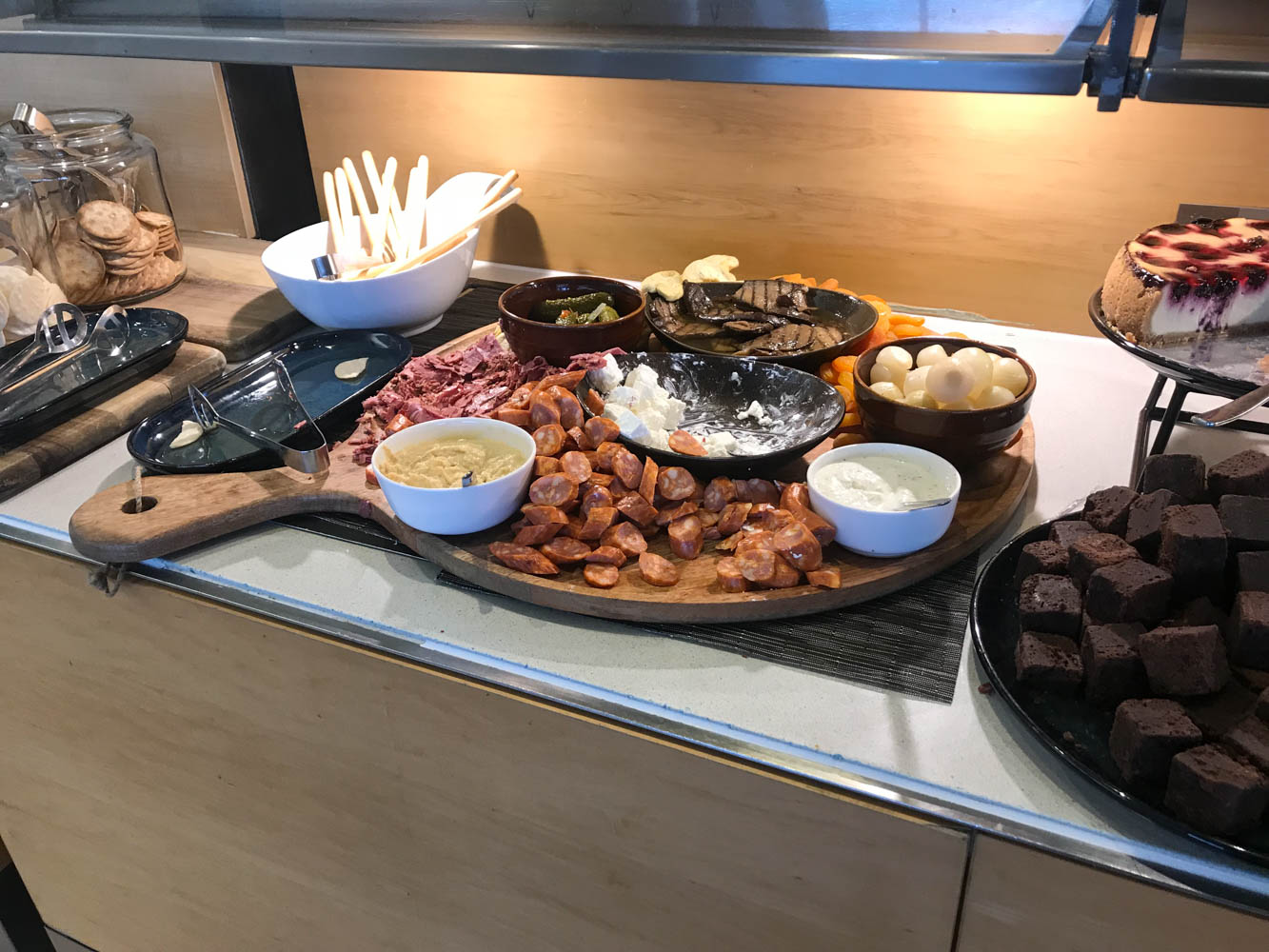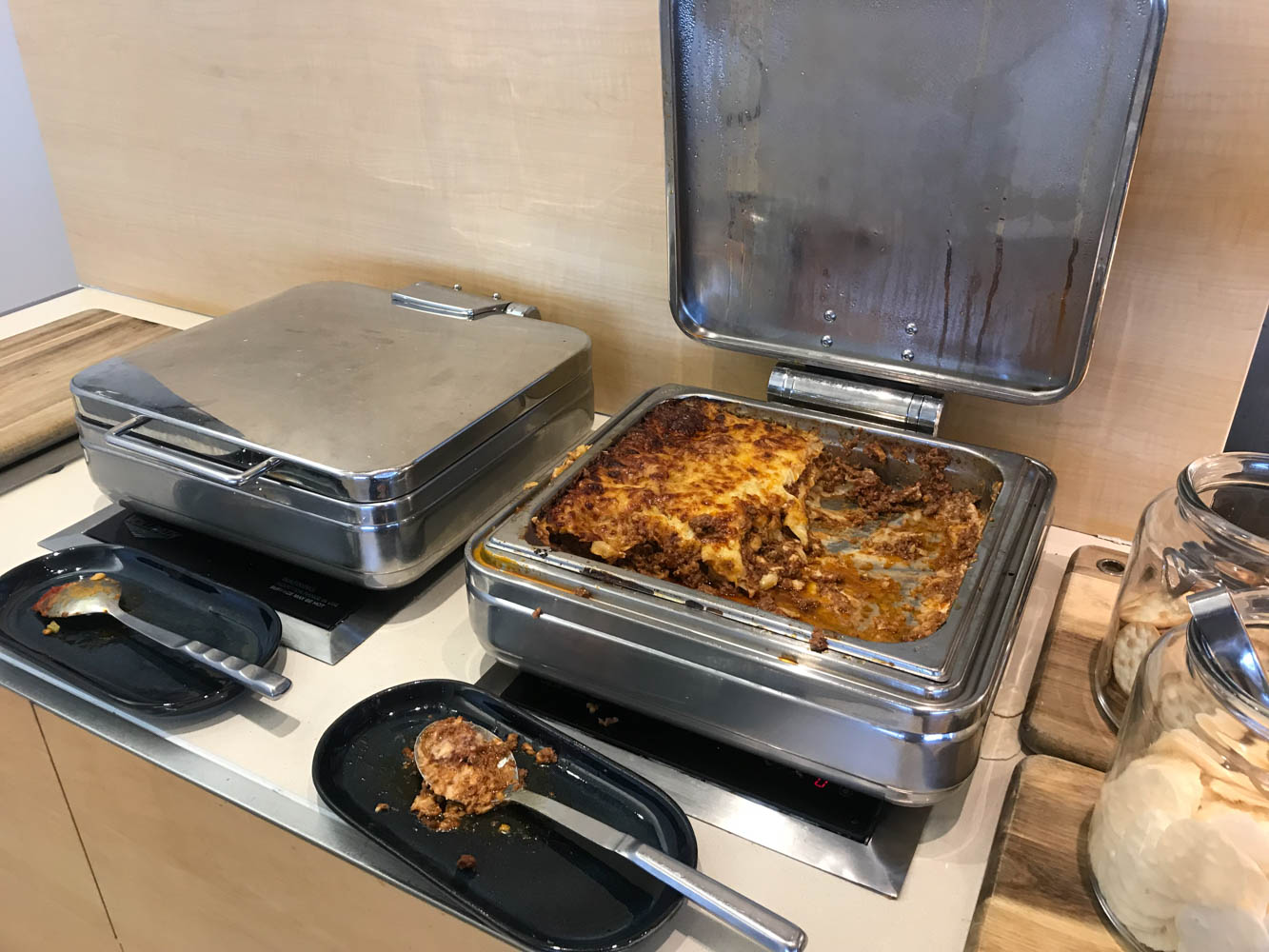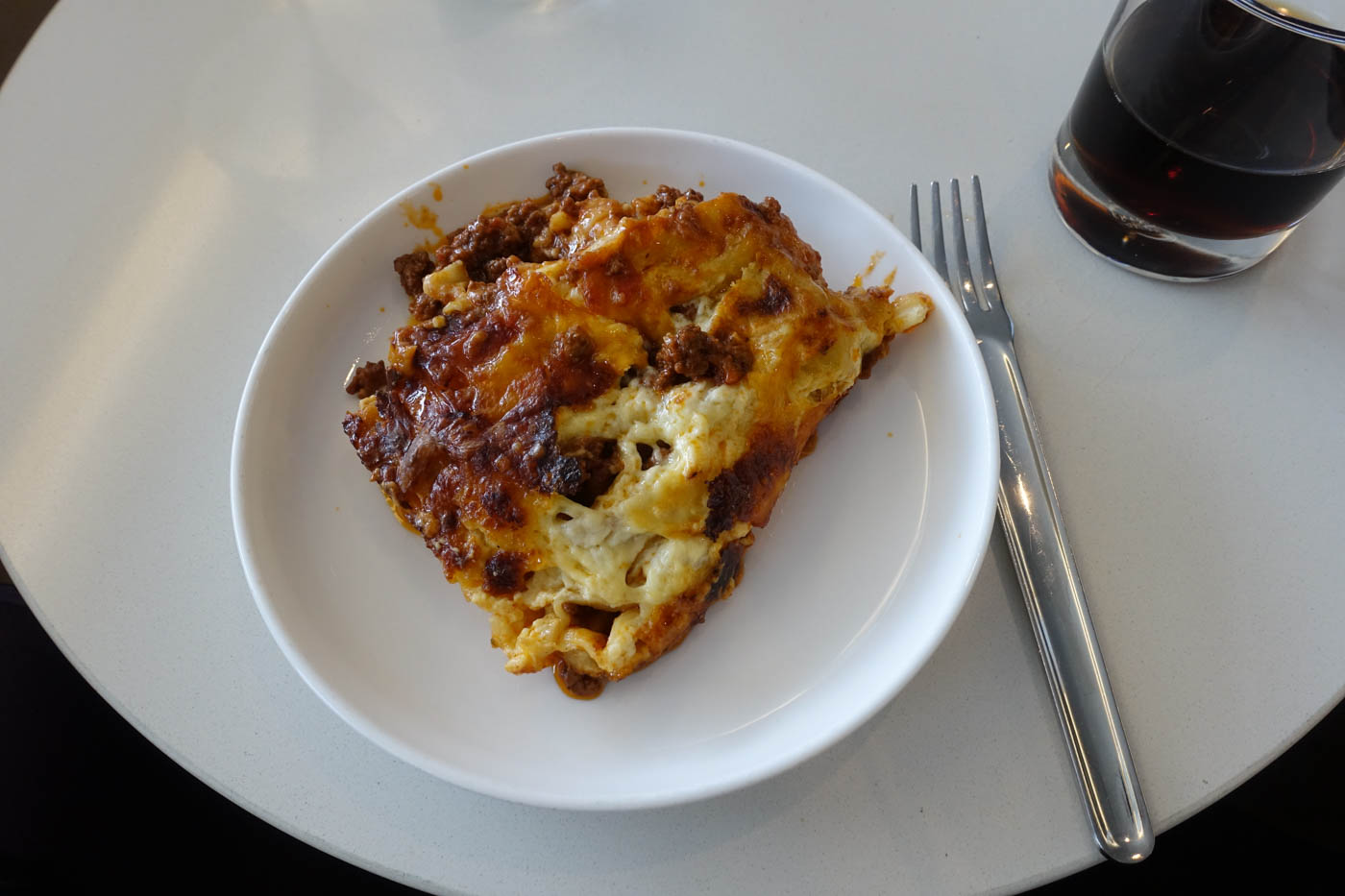 There was also a sorbet bar, which I thought was a nice touch!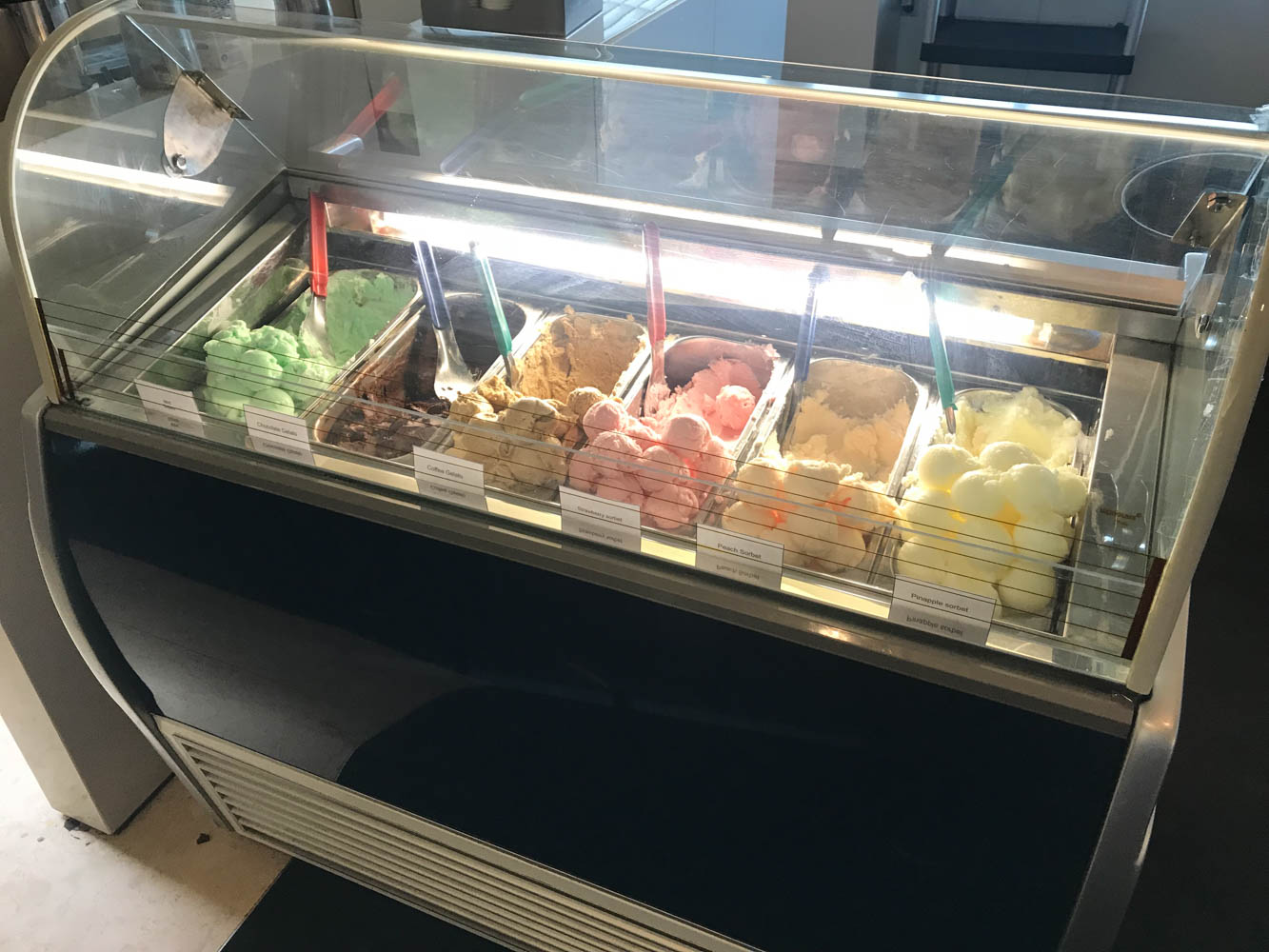 The lounge had large, clean bathrooms as well as a separate shower suite area that I didn't get a chance to check out.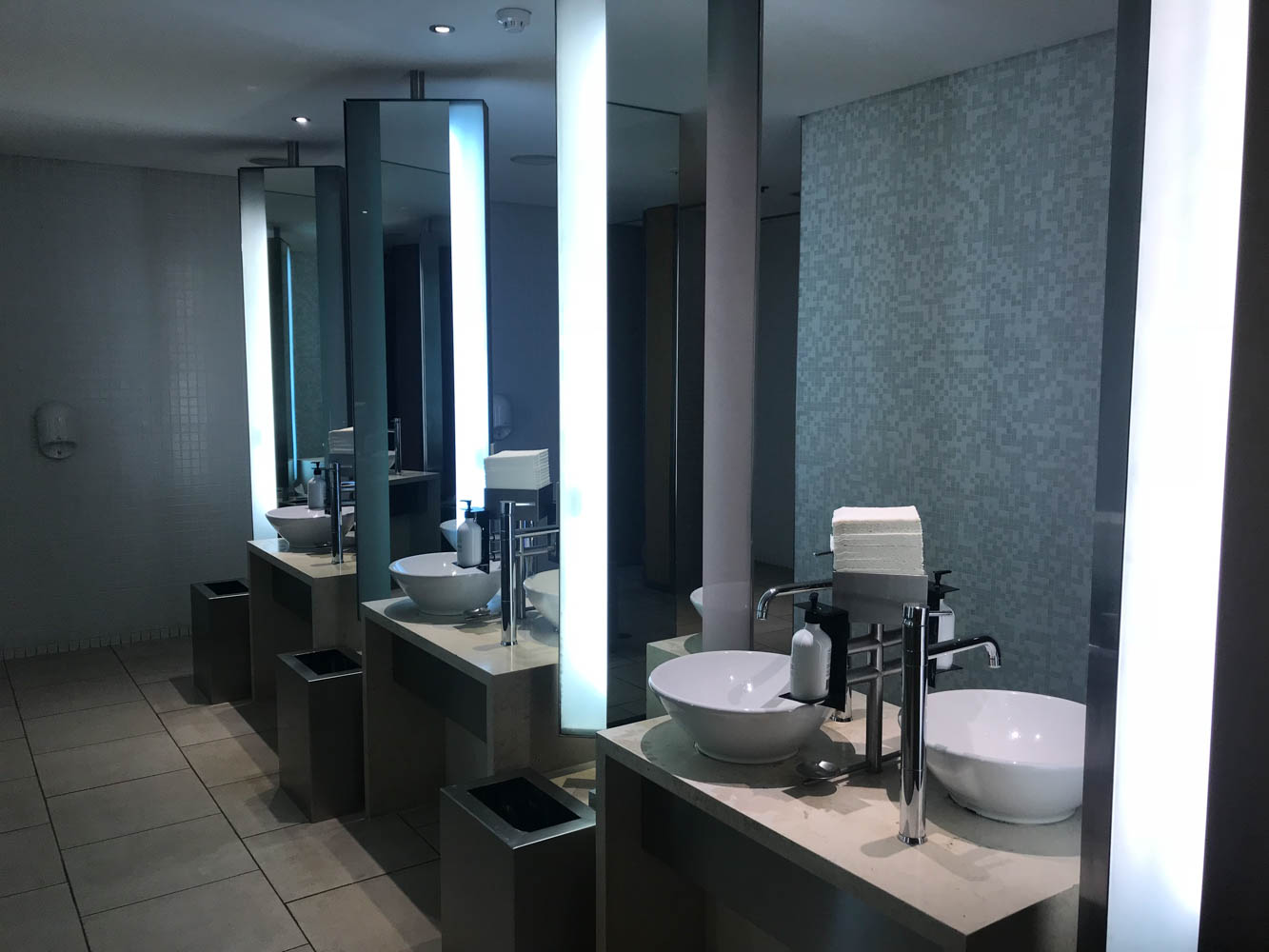 After a quick lunch and drink, we decided to head to gate 30, so we could board early.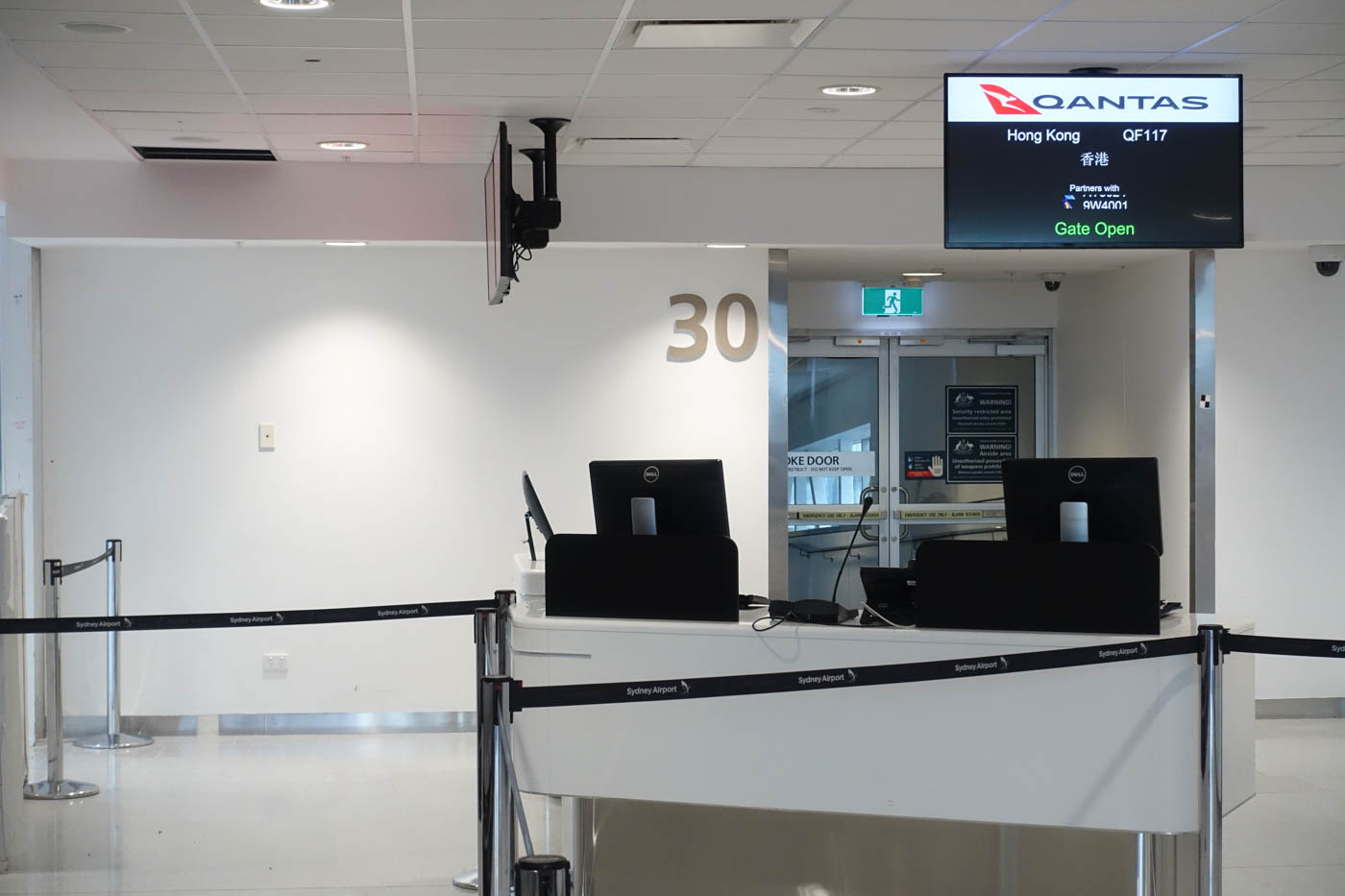 Overall the lounge, despite being quite busy, was comfortable for a snack and drink before departure, and the food selection was impressive for a Business Class lounge.