Review: Abu Dahbi Etihad Flagship First Class Lounge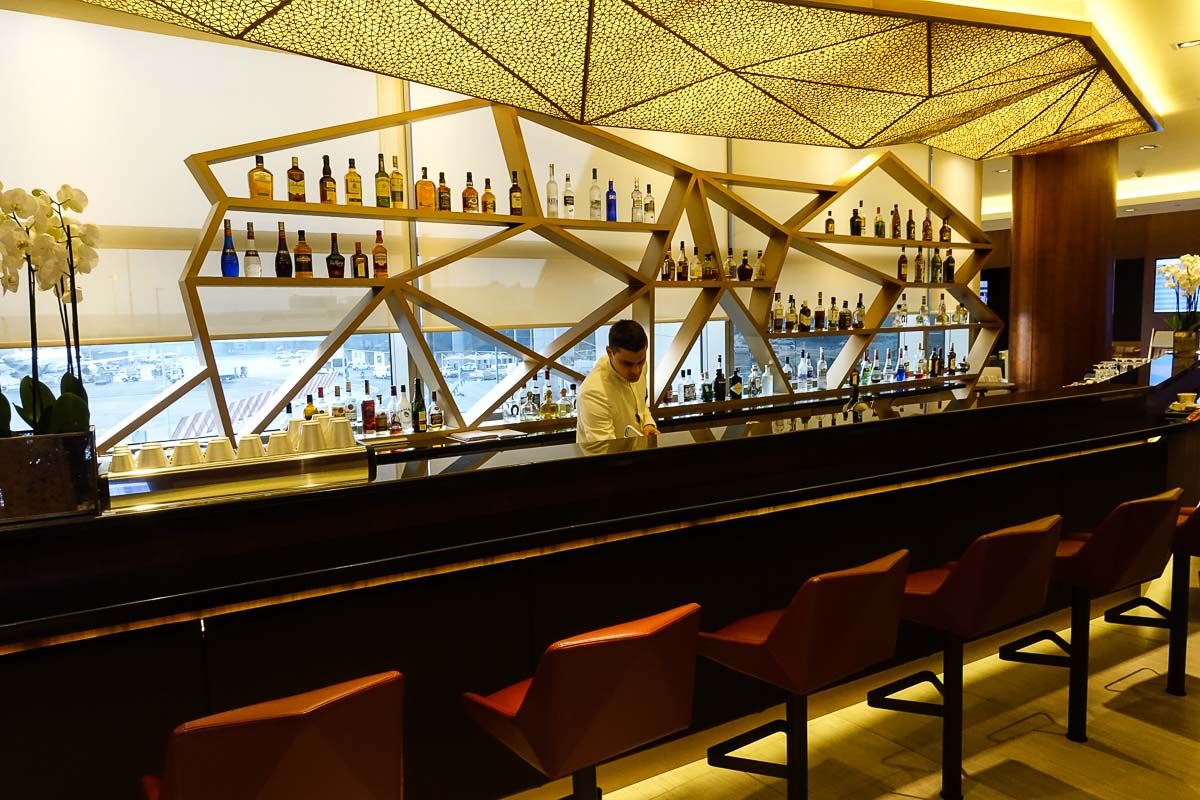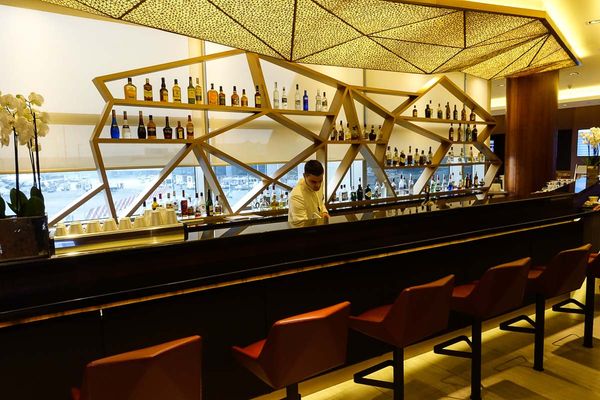 Table of Contents
The Long Way To Vegas...
Review: Sydney Etihad Business/First Lounge
Review: Etihad Apartments Sydney to Abu Dhabi
Review: Abu Dahbi Etihad Flagship First Class Lounge
Review: Etihad Apartments Abu Dhabi to New York
Review: JetBlue Mint New York to San Francisco
Travel: San Francisco to Yosemite
Review: Half Dome Village Yosemite National Park
Travel: Exploring Yosemite National Park & Lone Pine
Travel: Braving The Summer Heat in Death Valley
Review: Encore Las Vegas
Review: Emirates Business / First Lounge LAX
Review: Virgin 777 'The Business' LAX-SYD

Etihad opened their flagship First Class Lounge in Terminal 3 last year in August. The lounge took many years to build and includes a dedicated Spa and Salon for first class passengers.
The entrance to the lounge is directly after you exit security, once you enter you head up a level to the lobby of the lounge.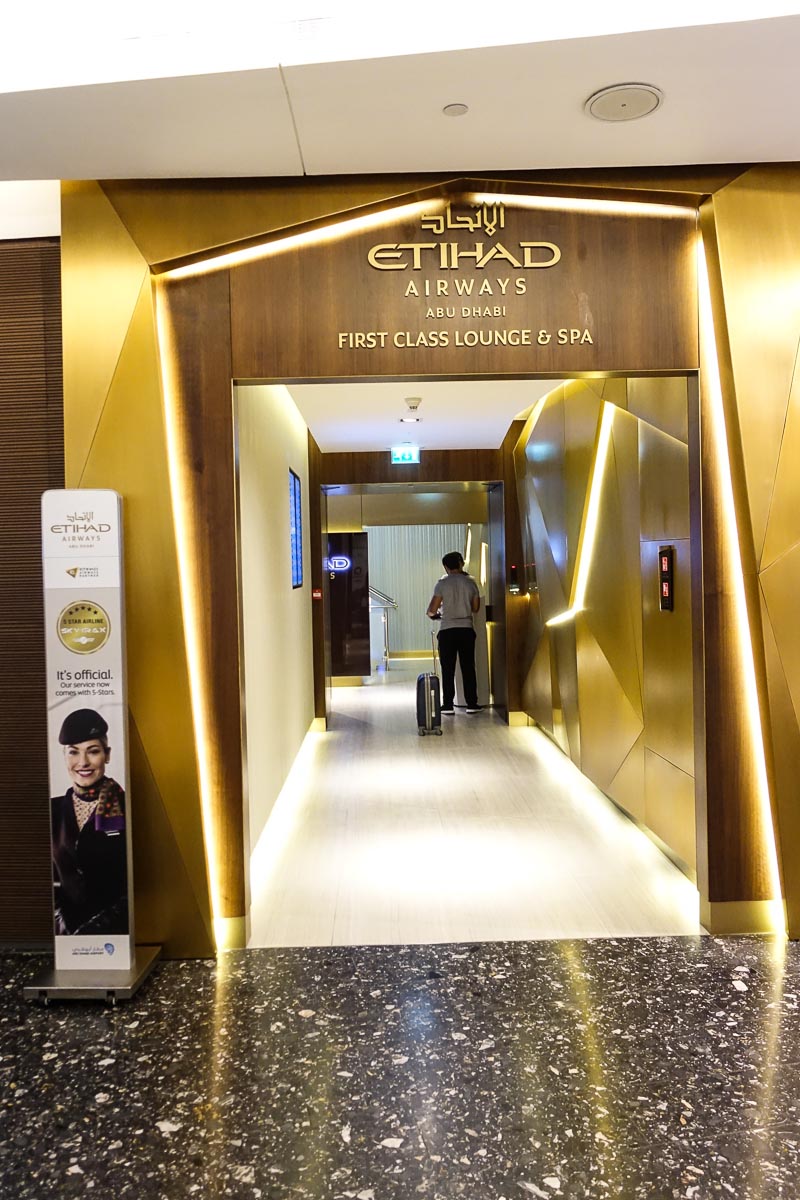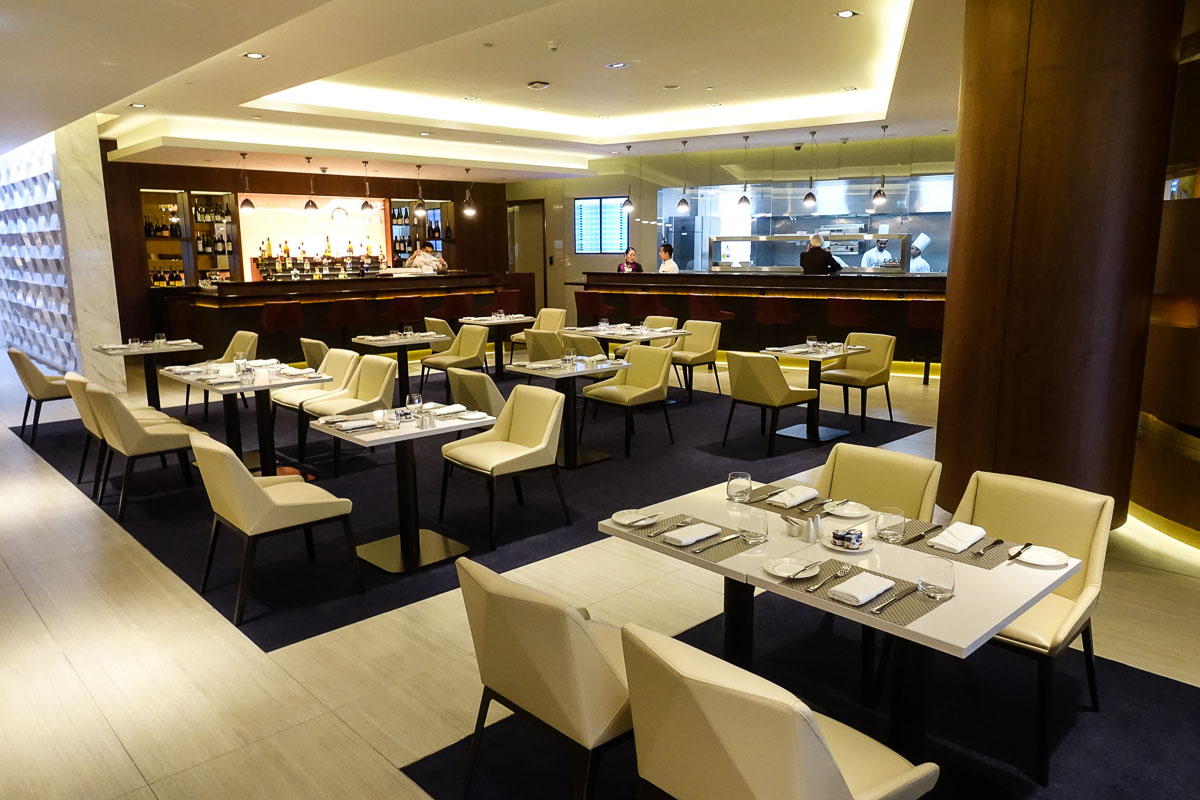 The lobby area opens up to a long hallway that has the entrance to the lounge as well as the entrance to the Spa and Salon. The only thing that was slightly odd is that the bathrooms are also at the end of the same hallway, so you need to somewhat exit the main lounge to head to the bathroom.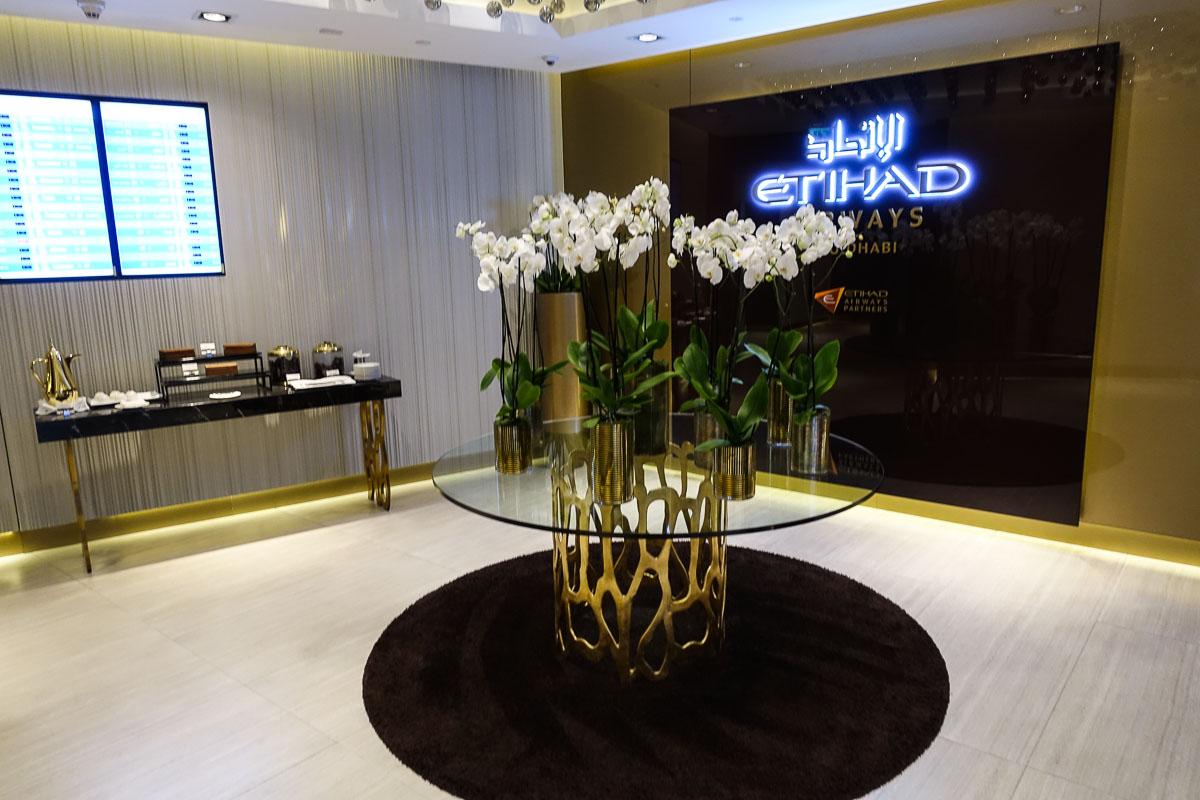 Once you go through the sliding doors from the lobby area into the lounge you enter into the main dining area, which is split into two sections with plenty of tables in two and four configurations. There is also a smaller bar in the dining area. As we had had breakfast on the plane, we weren't really hungry so didn't get to sit down and try the al a carte menu.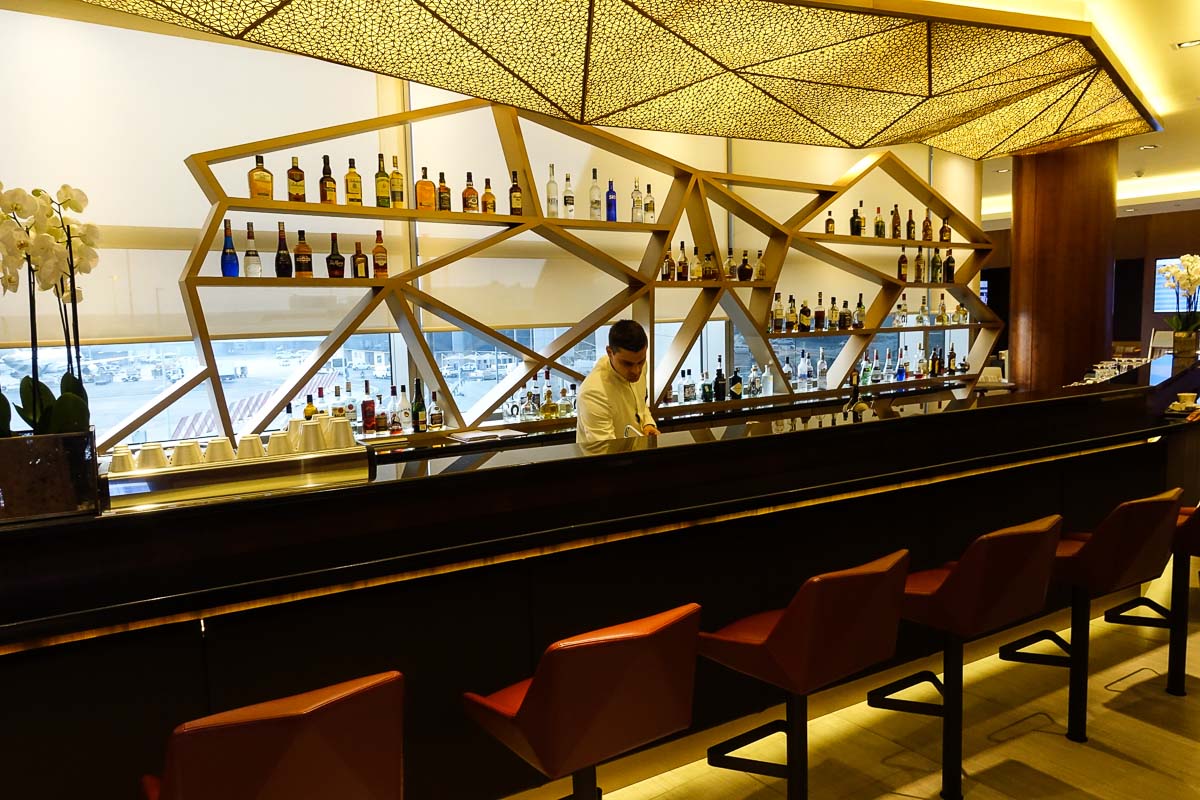 Around the corner from the dining area are the main bar and a small seating area.
Past the bar is more seating as well as the relaxation room. One thing I really liked about the lounge was the way the seating was arranged. The lounge seemed to be broken up into sections and break out areas which made it easy to find a place to sit without feeling like you are invading someone else's personal space. Whilst the lounge was fairly empty when we first arrived, it started to fill up very quickly. Thankfully the attendant told me that they were expecting 139 people this morning and suggested we book our spa or salon sessions ASAP to get the time slots we wanted. Even after the lounge filled up it still felt roomy with plenty of space, although it did become hard to book a spa, shower or salon appointment.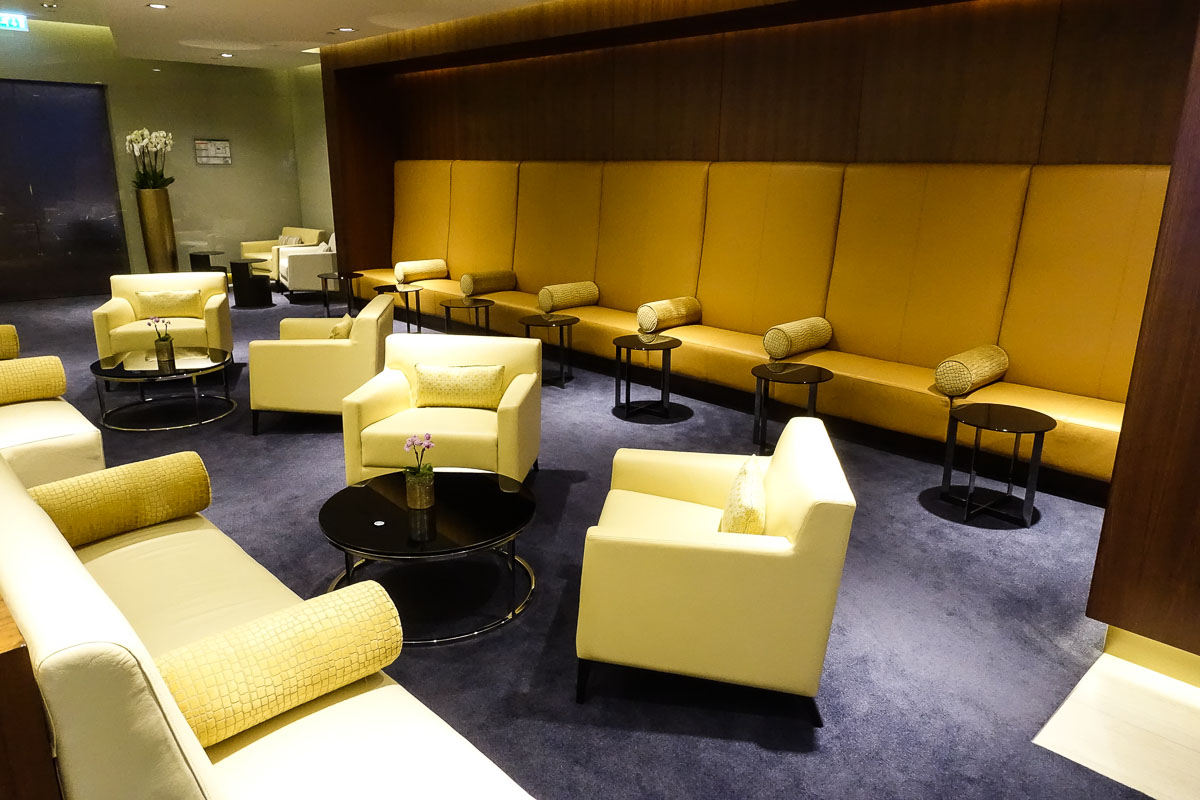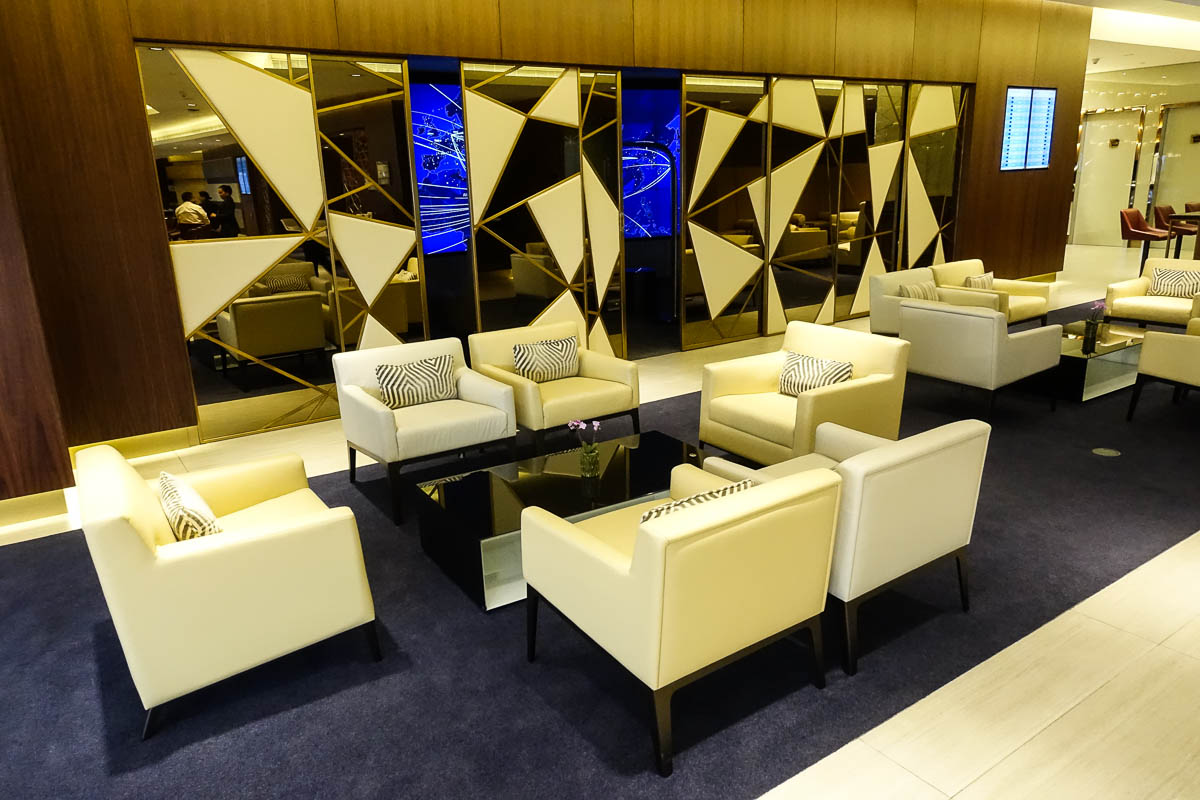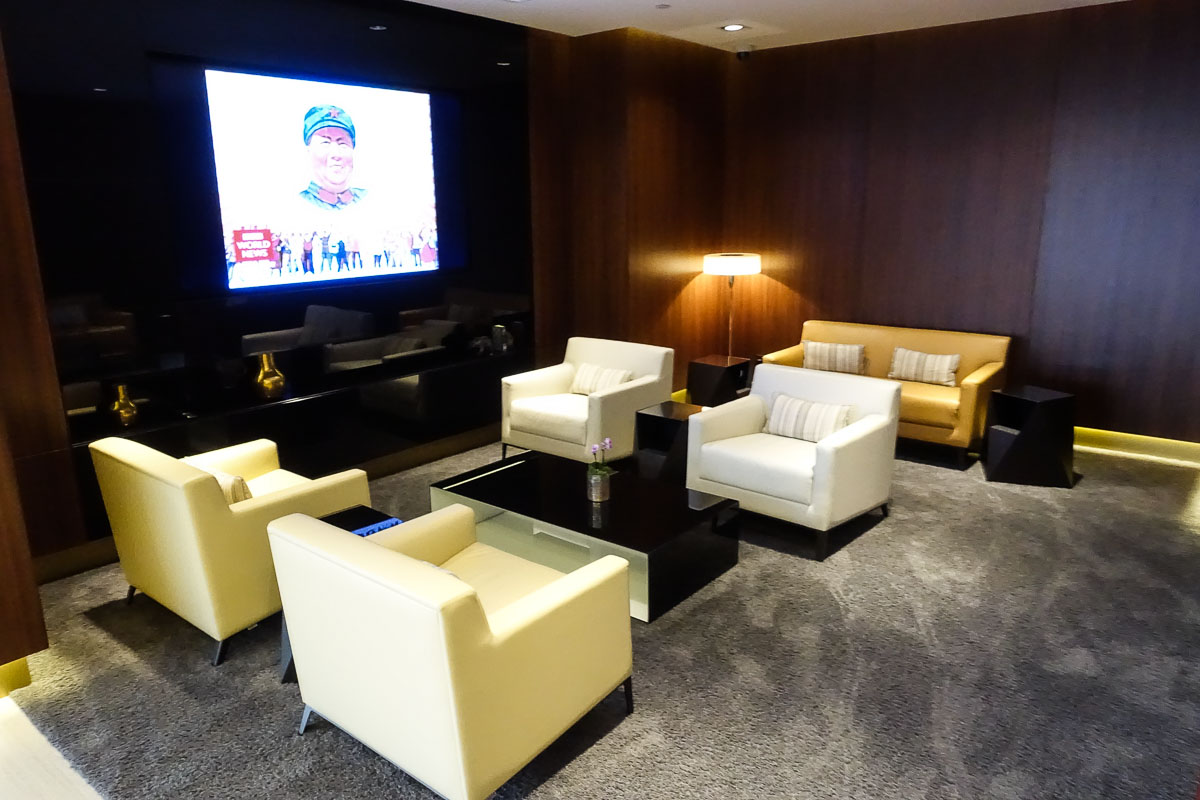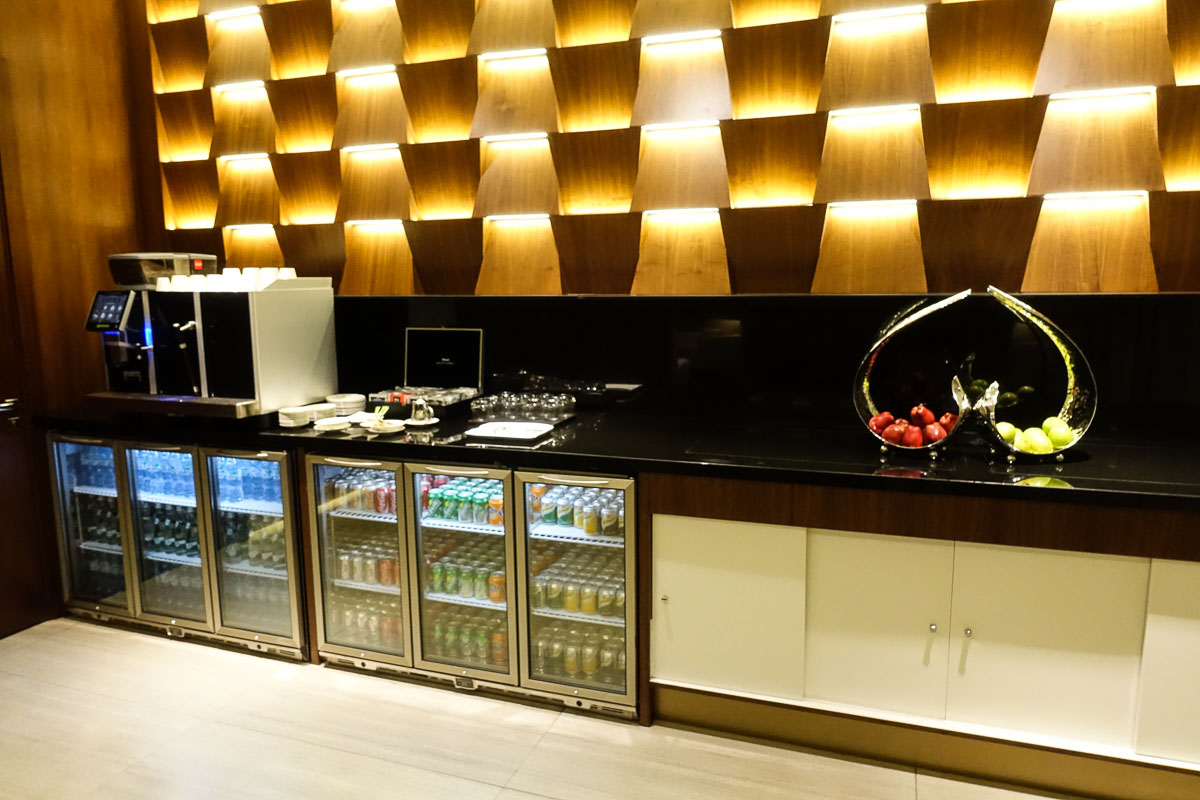 Whilst the Etihad Flagship First Class lounge doesn't have private sleeping room or rest rooms, it does have a novel concept that they call the relaxation area. It is essentially a quite room with individual recliners that you can lie down on. The far wall in the relaxation room is a floor to ceiling TV wall that displays animations that I can only assume are designed to make you relax...
Relaxation Room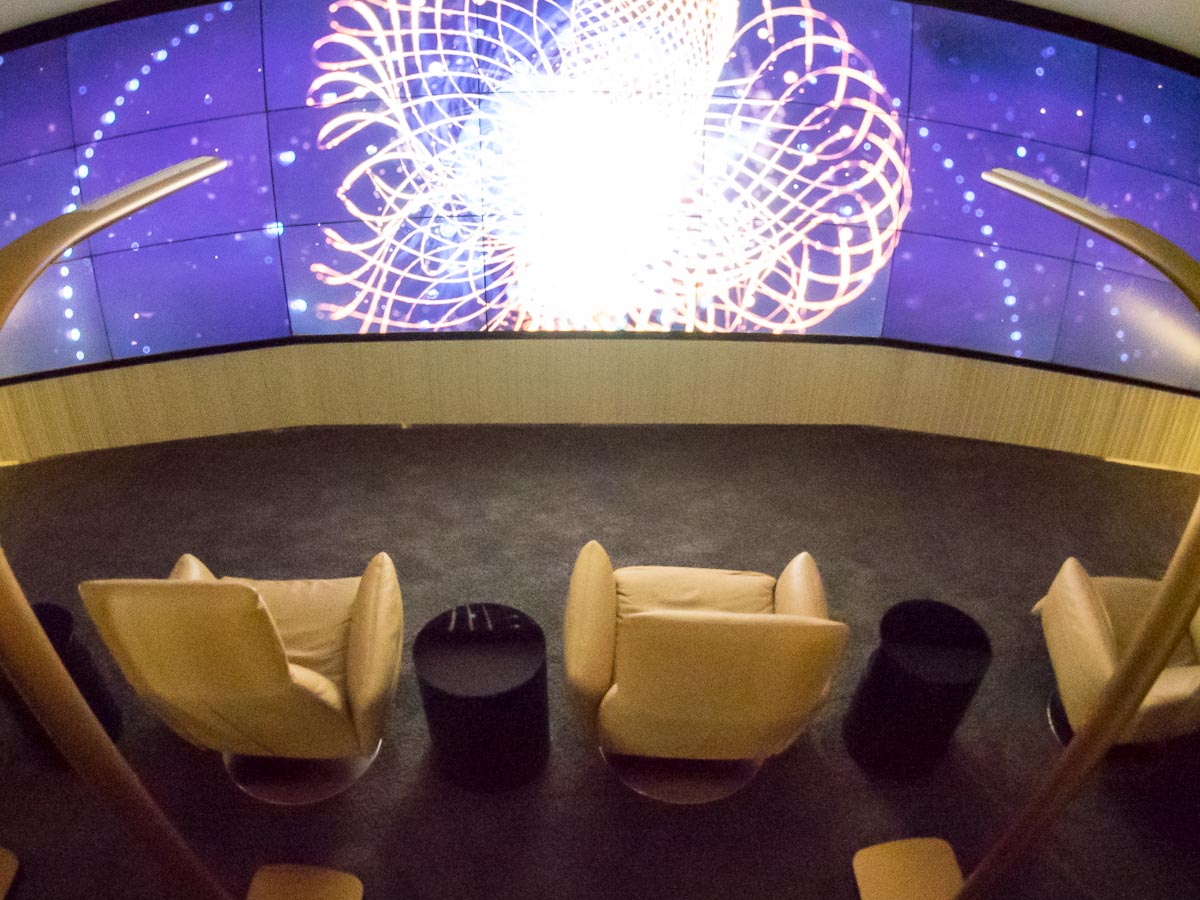 The lounge also has a dedicated cigar lounge, that has a both complimentary and paid for cigars available as well as a nice selection of whiskey and cognac.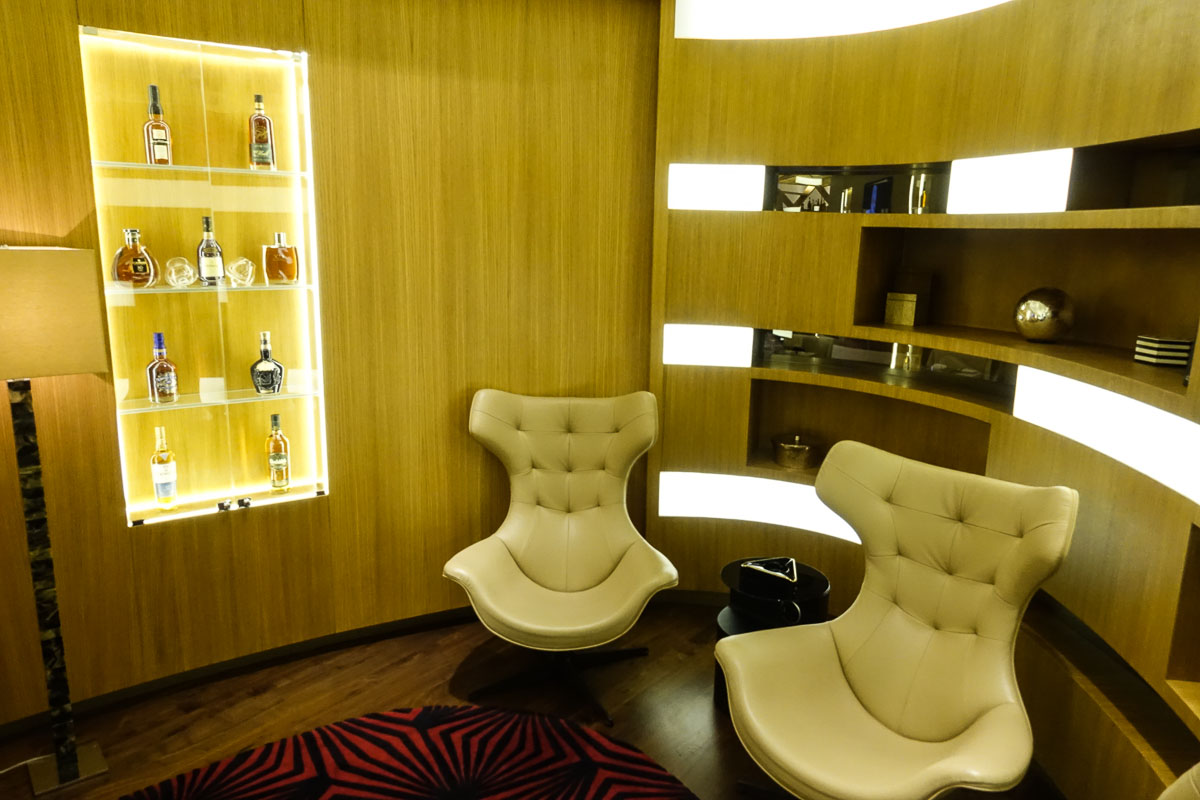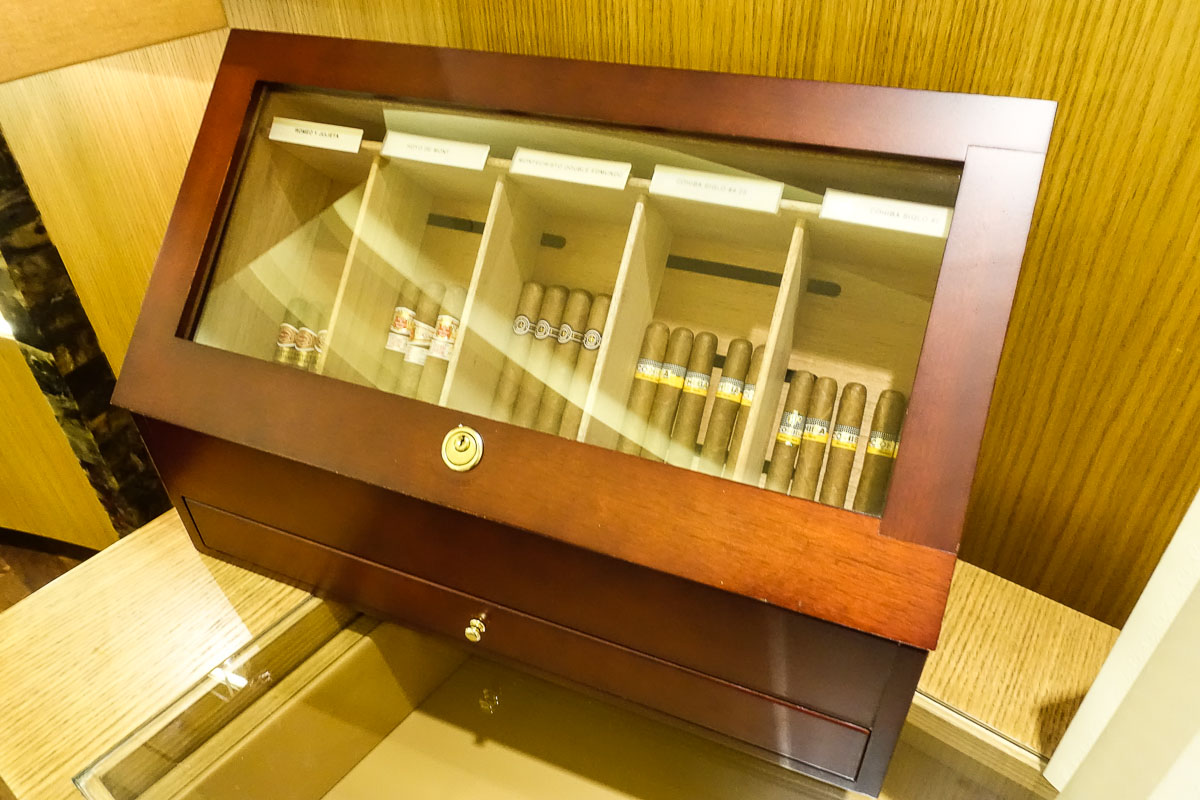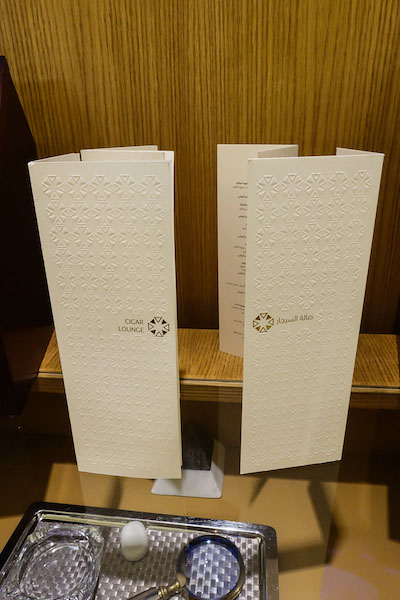 After having a coffee and pastry, we decided to check out the spa and salon. The shower rooms are actually part of the spa and you can book a slot and receive a buzzer to notify you when your appointment is available. I also decided to use my free 15min treatment to get a wet shave.