Review: Etihad Apartments Sydney to Abu Dhabi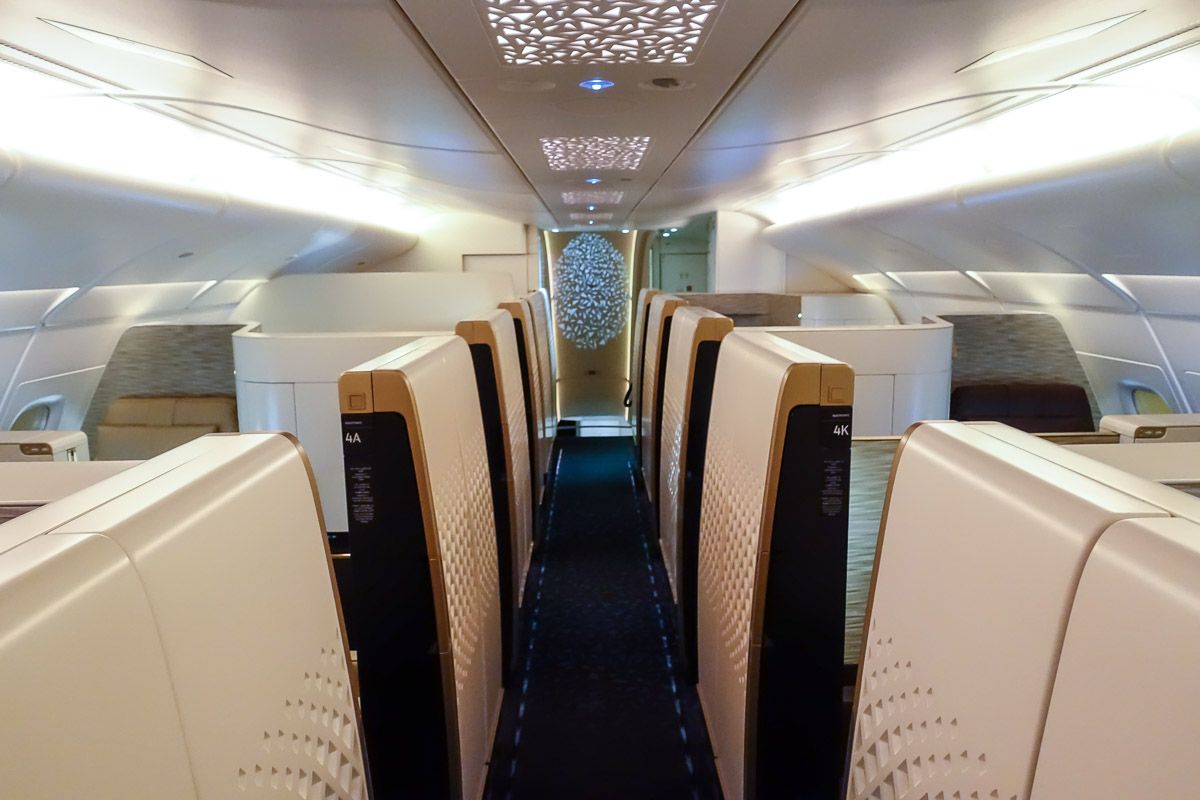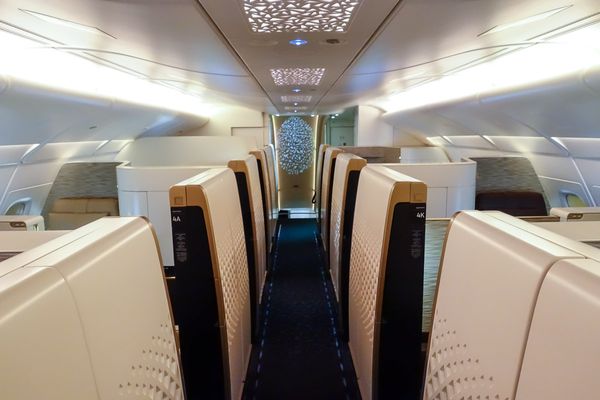 Table of Contents
The Long Way To Vegas...
Review: Sydney Etihad Business/First Lounge
Review: Etihad Apartments Sydney to Abu Dhabi
Review: Abu Dahbi Etihad Flagship First Class Lounge
Review: Etihad Apartments Abu Dhabi to New York
Review: JetBlue Mint New York to San Francisco
Travel: San Francisco to Yosemite
Review: Half Dome Village Yosemite National Park
Travel: Exploring Yosemite National Park & Lone Pine
Travel: Braving The Summer Heat in Death Valley
Review: Encore Las Vegas
Review: Emirates Business / First Lounge LAX
Review: Virgin 777 'The Business' LAX-SYD

I have been counting down the days till this flight, whilst I have been lucky enough to try a few First Class products, I had not yet experienced Etihad Apartments, so I was understandably very excited!
Boarding was scheduled for 7:50 pm and the lounge attendant had told us that boarding would be called in the lounge a little after 8 pm, so we decided to leave the lounge around 7:45 pm before the rush of people. The gate was about a 5min walk from the lounge and boarding was well underway by the time we got there. Etihad shares a boarding lane for First and Business guests, but there was no line and we were on our way almost immediately. We were greeted at the entrance to the plane and shown to our seats. The load in First Class was 7/9 with the Residence flying empty.
I don't really even know where to begin when describing Etihad Apartments except to say that the photos simply do not do the hard product justice. After boarding and turning left, I was instantly greeted with the awe-inspiring single isle A380 configuration, it is truly amazing just how wide and spacious each apartment is. What I loved, was that each apartment felt private yet open and ridiculously spacious. Compared to say Singapore Suites which are private however feel a little closed in by comparison.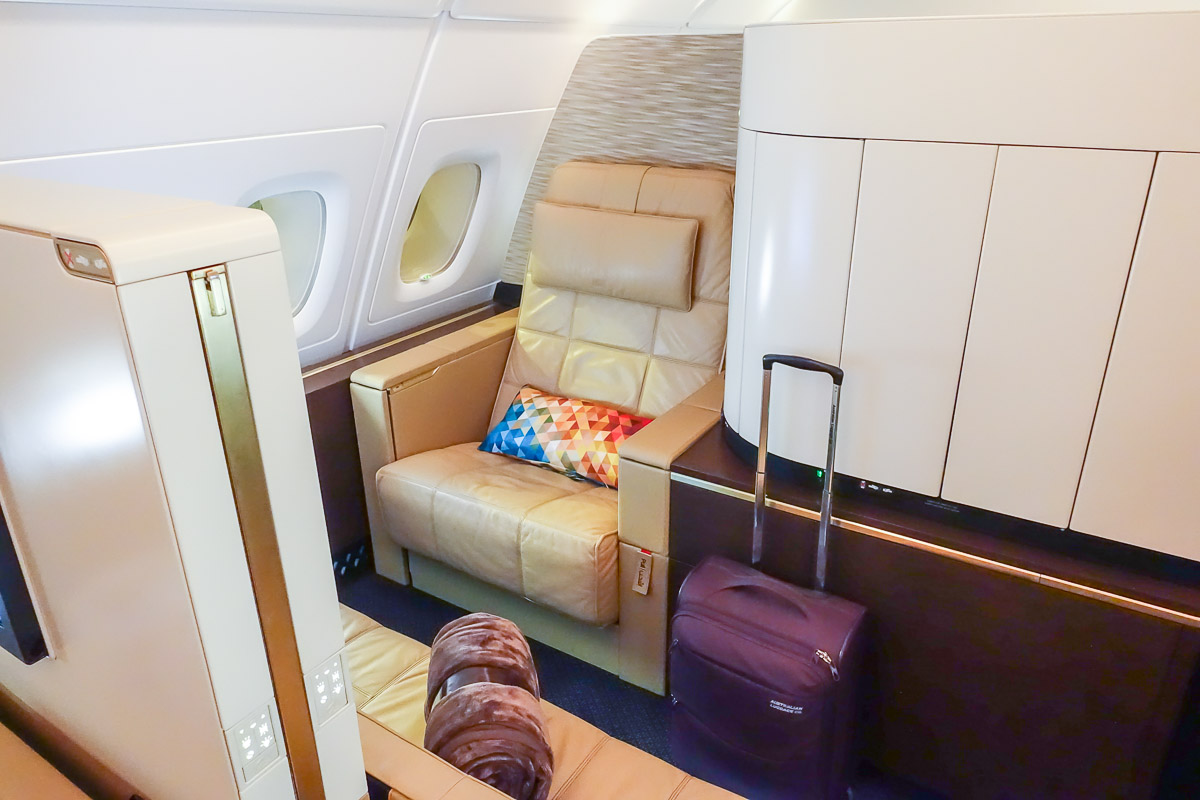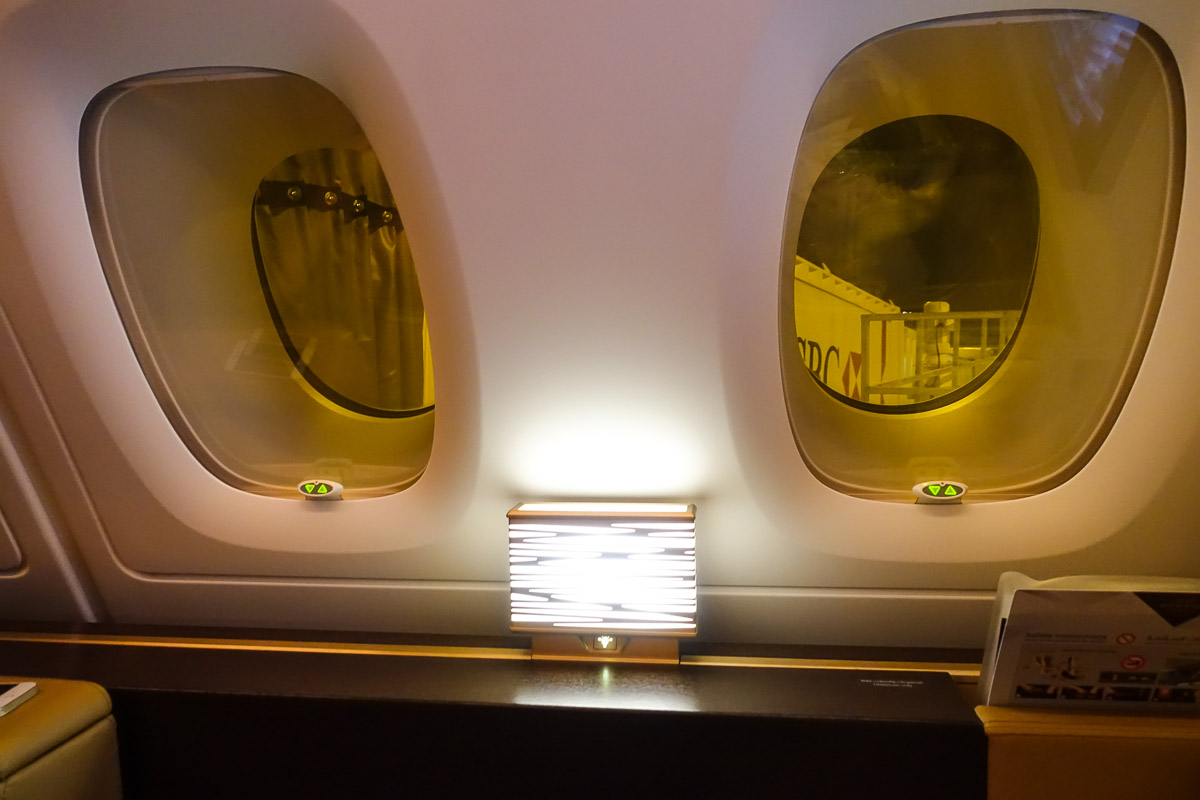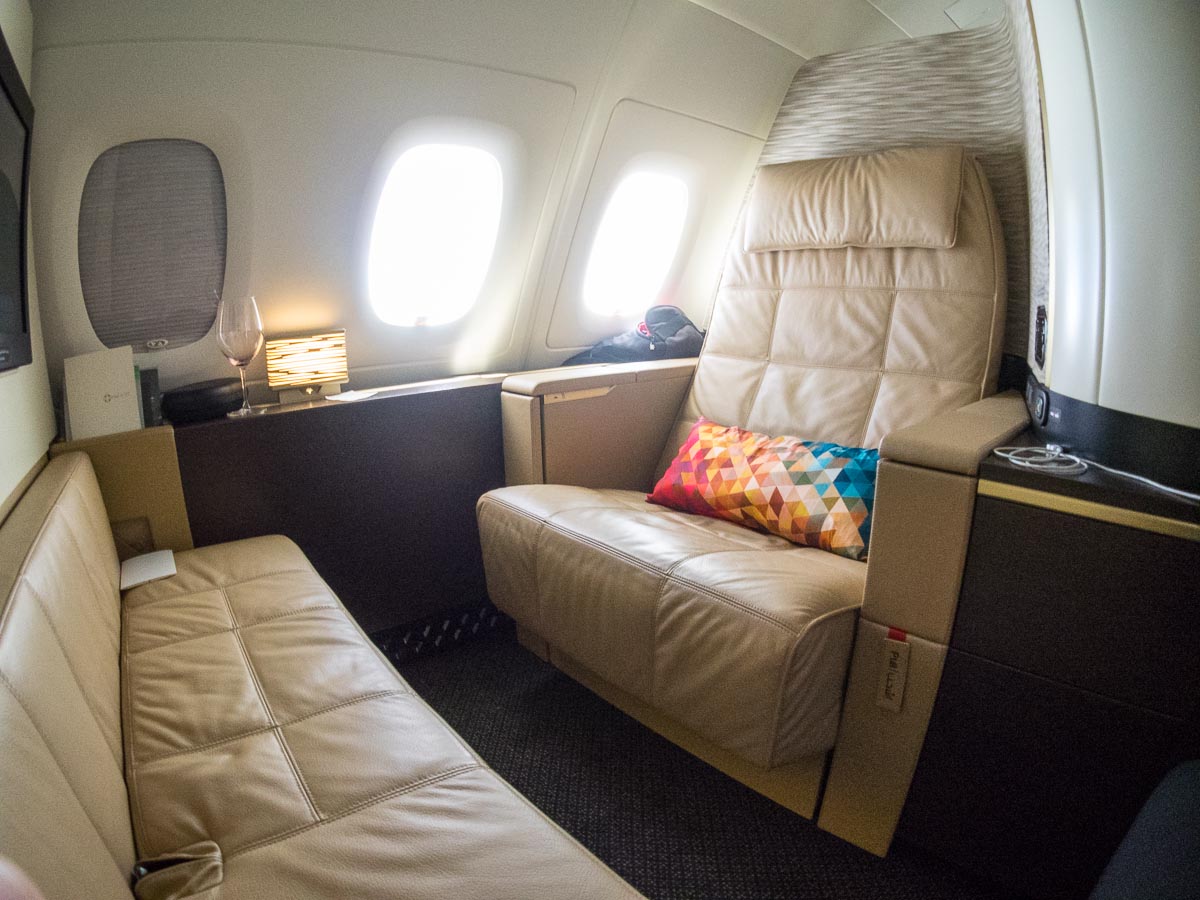 Once settled in, who am I kidding, I wasn't settled. I was bouncing around like a kid in a candy store pushing every single button I could! After my excitement started to subside, I made my way over to Mrs B's apartment and Joanne the food & beverage manager came and introduced her self and offered us a pre-pre-departure drink I chose the champagne, of course, ? Etihad serves Billecart-Salmon 2007 Vintage in First Class, and whilst it isn't Krug, it was a tasty drop.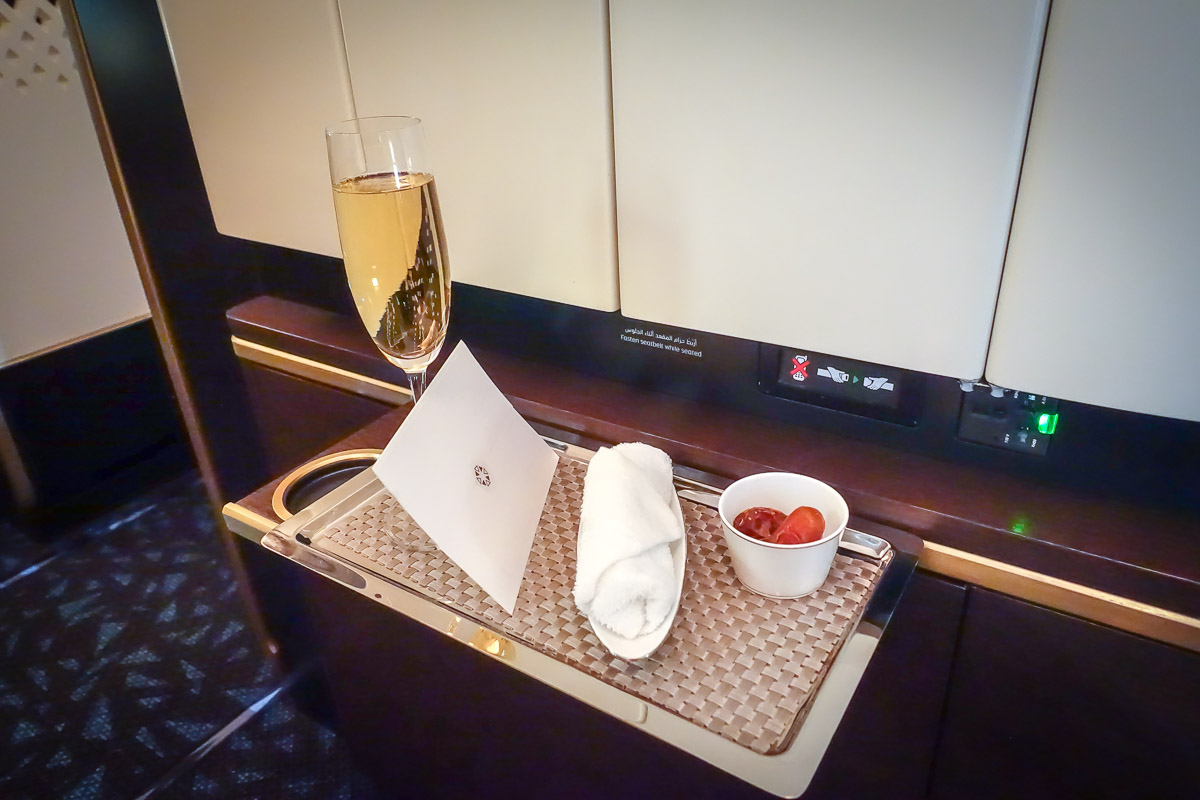 After returning with our champagne, Joanne offered to show us around the Apartment and the various features. The other thing that really stood out about Apartments is they felt new and modern, now we were flying on A6-APB which was put into service in 2014 so the plane really wasn't old. But it certainly didn't feel as worn and torn as other A380's I have been on.
After Joanne had finished giving Mrs B and myself the tour of our home for the next 13 hours, Nikkole the onboard chef came and introduced himself to us and talked us through the menu and took our shower booking, I really do like the anytime dining concept that Etihad have. We chose to order some dinner for straight after take-off so we could then shower and get some sleep.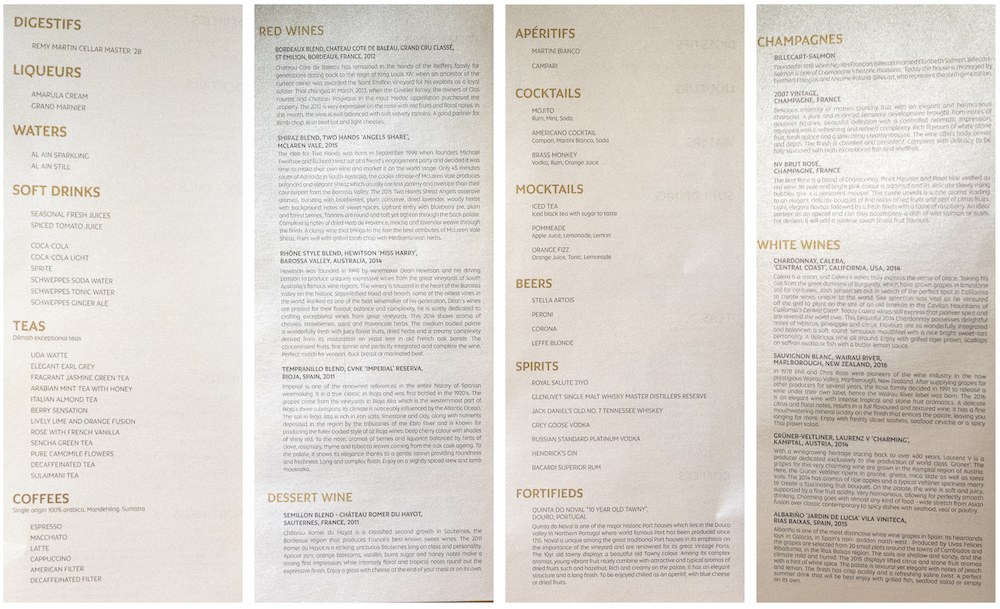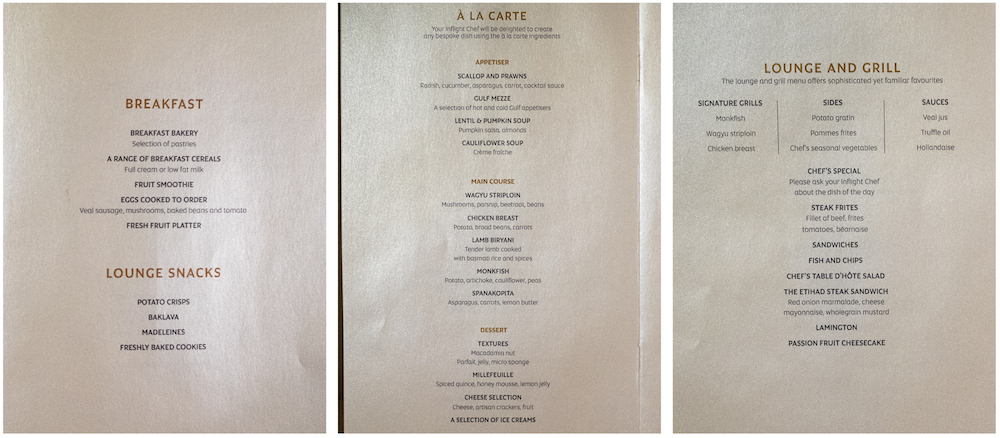 We pushed back right on time at 8:50 pm and had a short taxi to the runway, I do love how effortlessly the A380 launches down the runway for take-off. Shortly after the seat belt sign went off the crew came around and served drinks along with some canapes of warm nuts, olives and wasabi peas. Nikkole popped back and asked if we would like to dine together in one apartment for dinner, so I went to Mrs B's apartment and our table was set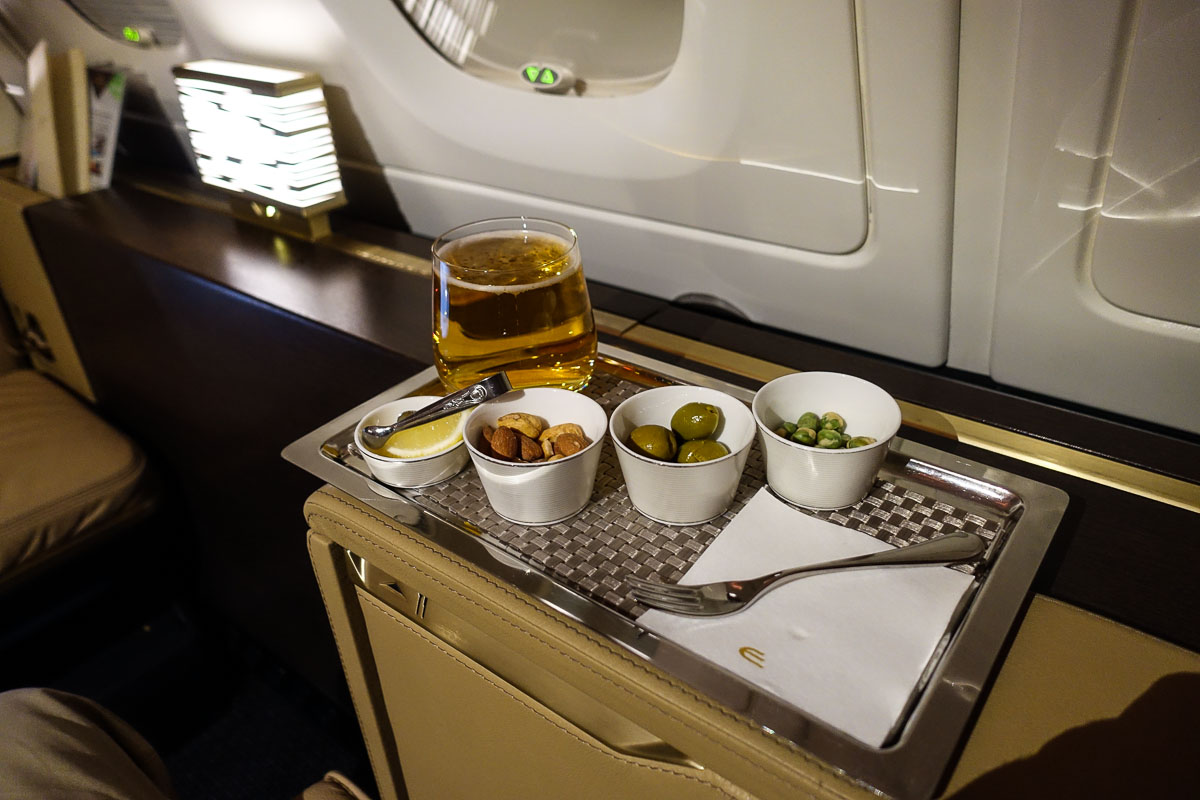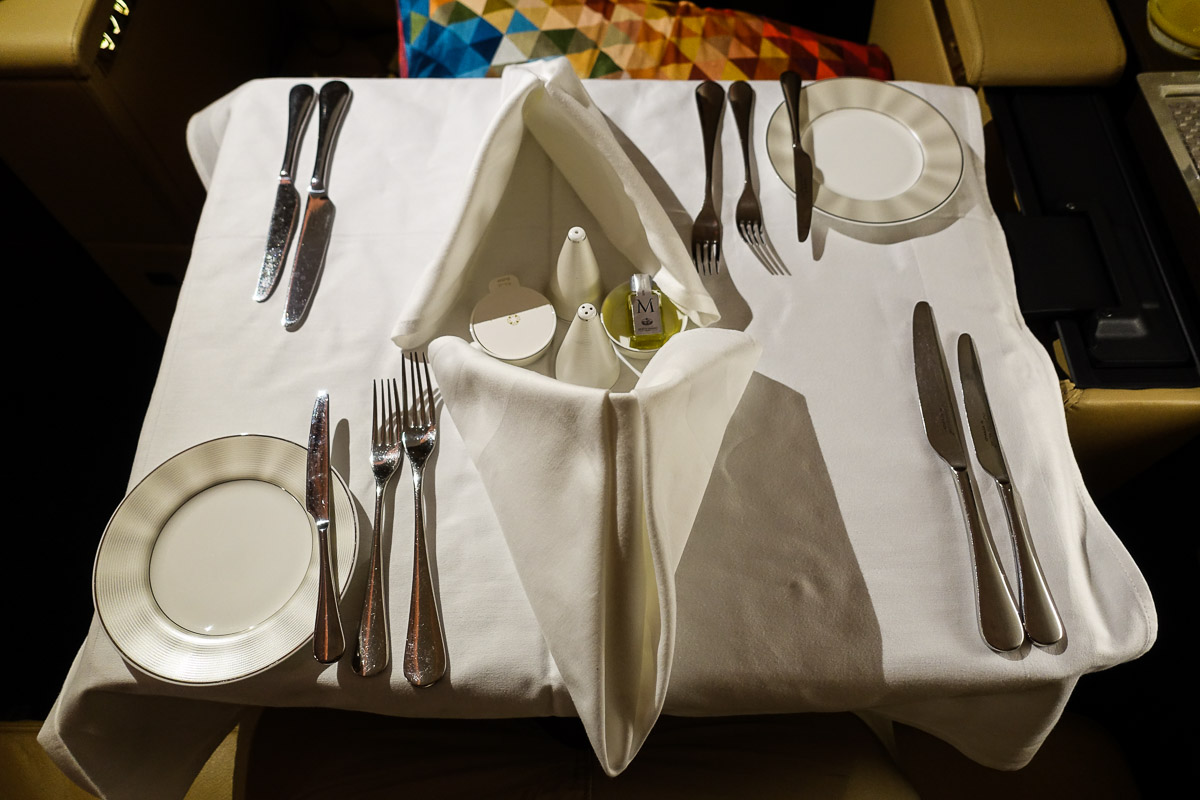 For entree, Mrs B ordered the Gulf Mezze and I ordered the Prawn and Scallops. Both meals were fantastic, Mrs B was particularly impressed with the Mezze and said it was delicious.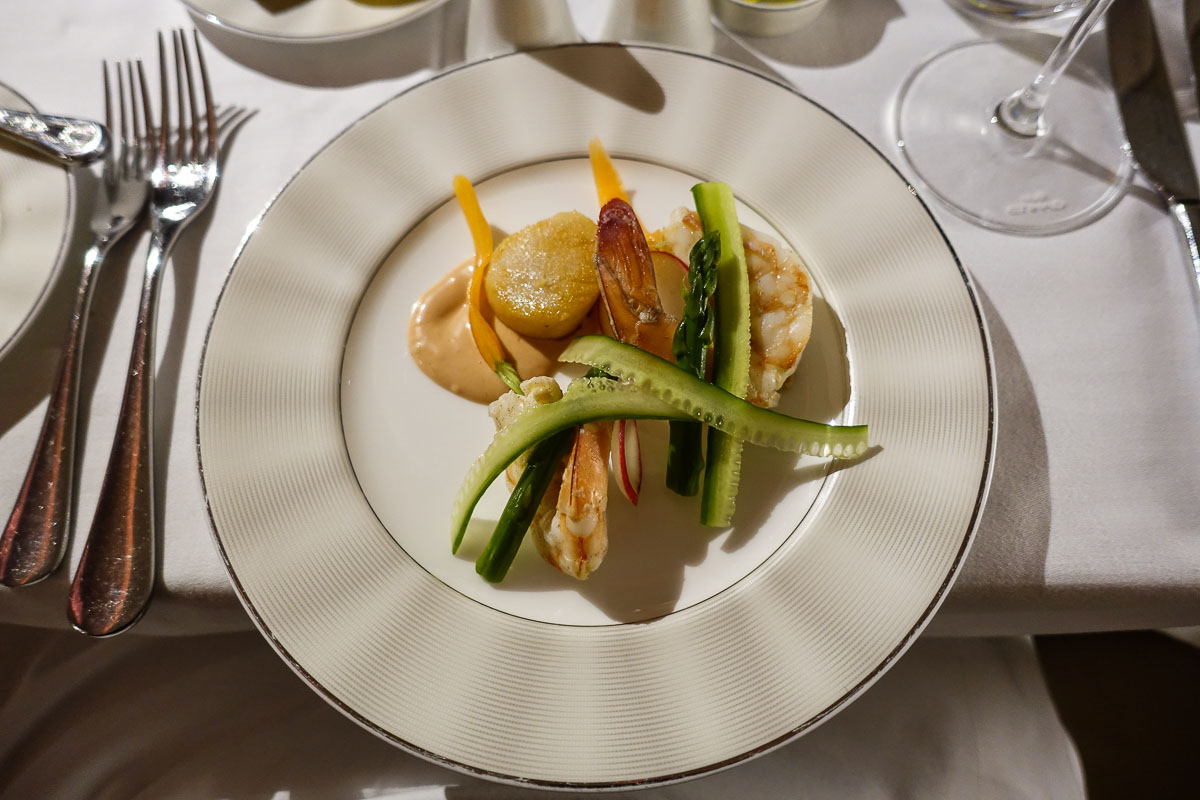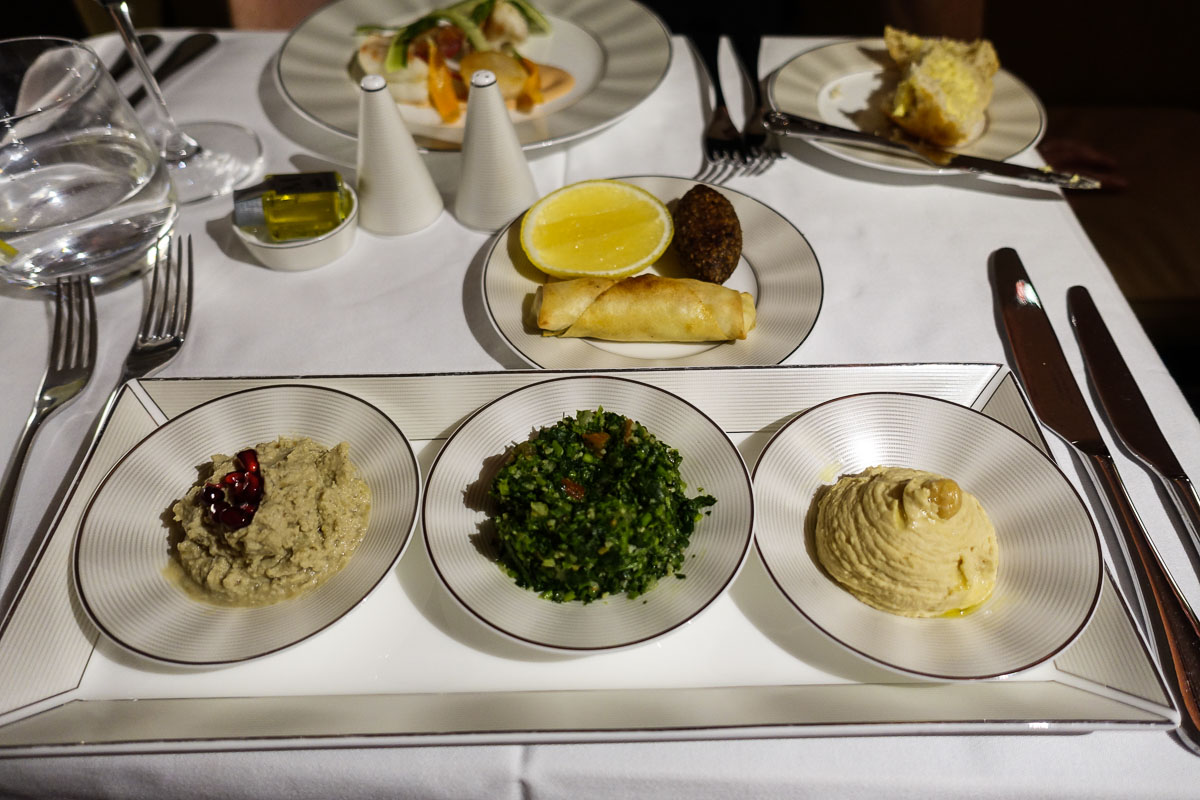 Entrees were followed by a pallet cleanser of blood orange sorbet.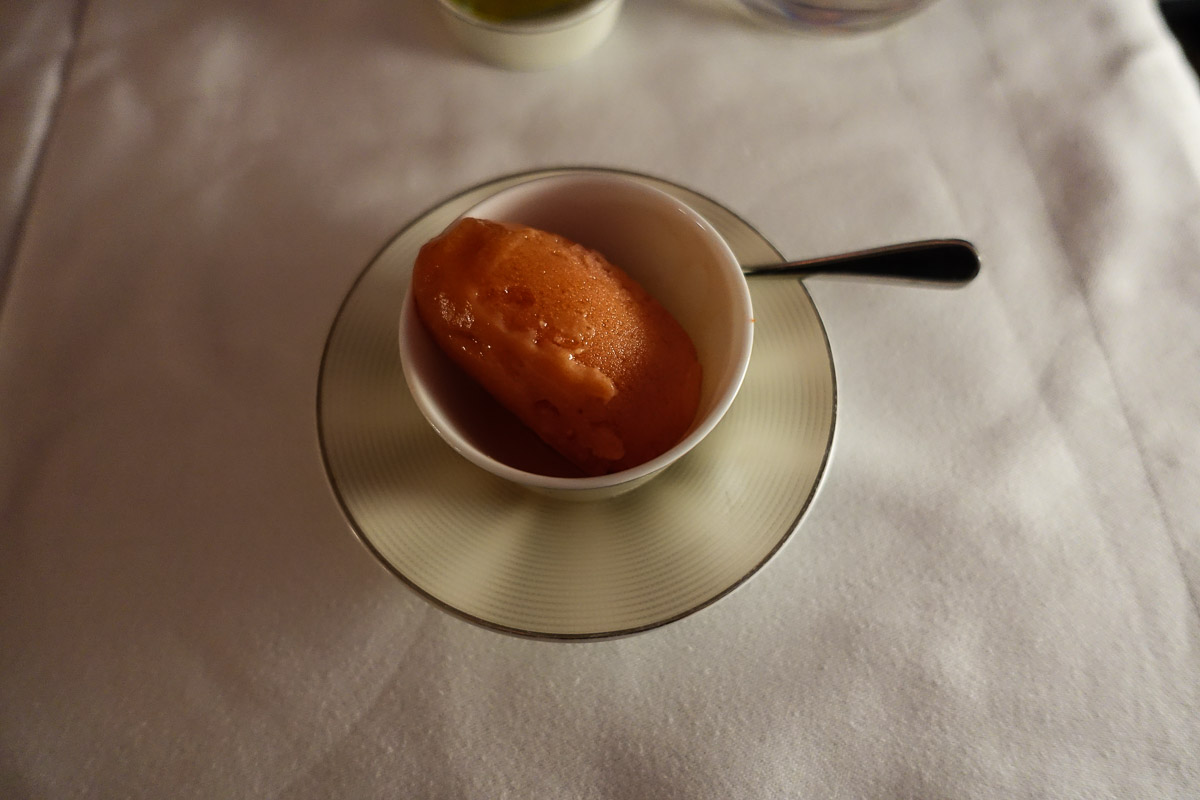 We both ordered the Steak Fritte for main and asked for it medium rare. It always blows me away that they can cook steak on a plane (albeit only half cook it) and I tend to think it is always a bit hit and miss. But on this occasion, both were great, still pink in the middle and fairly tender. I asked for a nice Red wine to go with my steak and Nikkole delivered, with a great 2012 Bordeaux.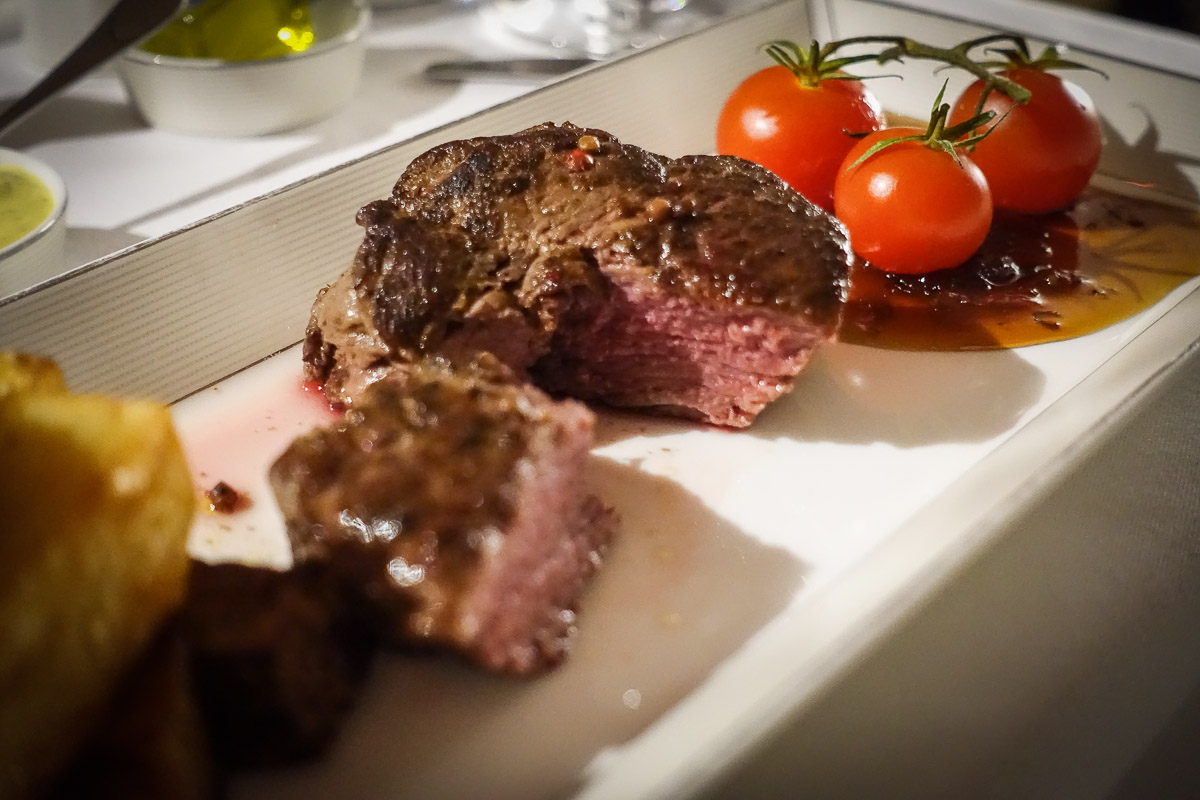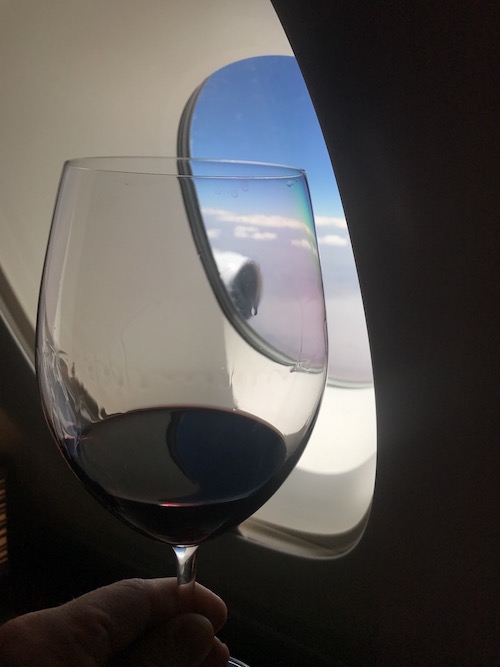 Overall the dinner service was great, it wasn't forced or rushed and they were definitely going at whatever pace the guests wanted to eat at.
I had some what read about this before our flight so I was prepared, but it was still really disappointing to see that Etihad have cut back on the available WiFi and made it infinitely more expensive to the point where it is basically not worth using, I asked the crew about the change and they were also very disappointed and suggested I provide feedback.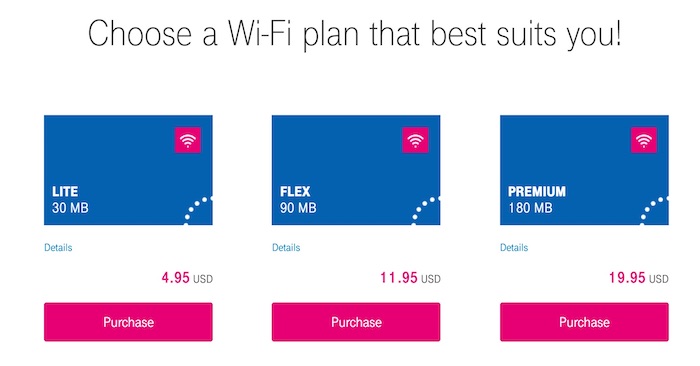 I have read many differing opinions about the service onboard Etihad, the general consensus seems to be the service is great if you have a good crew. The same can really be said for any airline. I certainly experienced wildly different service in Singapore Suites last year. But this time we lucked out with an amazing crew! It is hard to describe but they were attentive without being forced or overdone. It felt more like friendly/relaxed service rather than formal service that I have experienced in First Class before.
Let's face it, the fact that you can have a shower and browse the internet (both at the same time if you really want) at 35,000 feet on an airplane is pretty amazing. I would be lying if I said I wasn't looking forward to giving the shower a go. Whilst I have been lucky enough to fly on a few A380's in First class this was the first time I was on an A380 that had a shower. Well, after dinner the time had come, I was going to experience what showering on a plane was really about. Etihad actually has two showers on board one dedicated to the residence and one for the remaining First Class cabin. For those that aren't aware you basically get 5 mins of running water that you can start and stop at anytime. The bathroom that contains the shower was rather cramped so it made it hard to get photos. But it looked something like this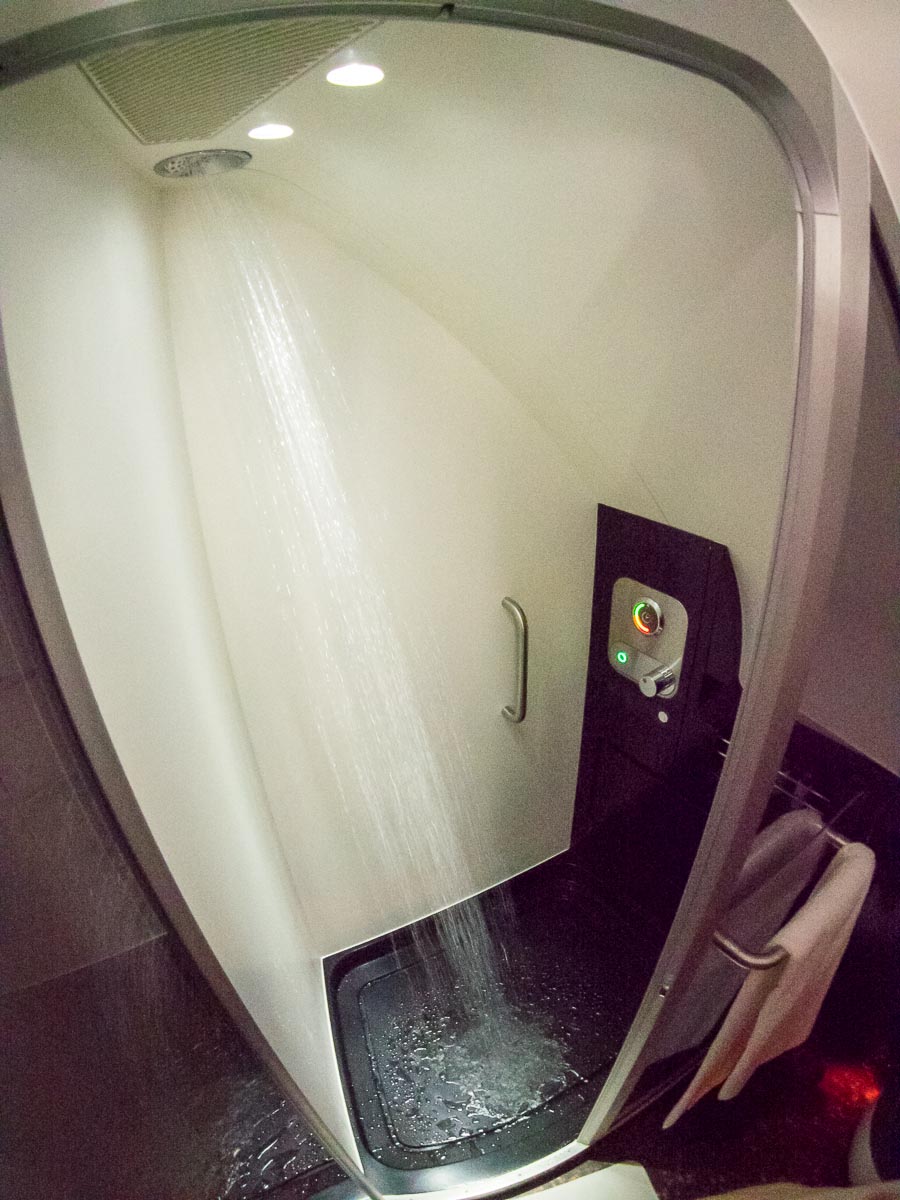 The coloured lights around the temperature control indicate how much water you have left
I'm not going to lie, the shower was pretty awesome and I may have taken a selfie in the shower
By the time I got back from my shower, the bed in my apartment was made up with the TV screen popped out and ready to go. The bench in the apartment converts into a crazy bed that is almost 7 foot long. The crew placed a padded mattress on top as well as an underlay, however, it was still a little on the firm side. In saying that I managed to get a solid 7 hours sleep.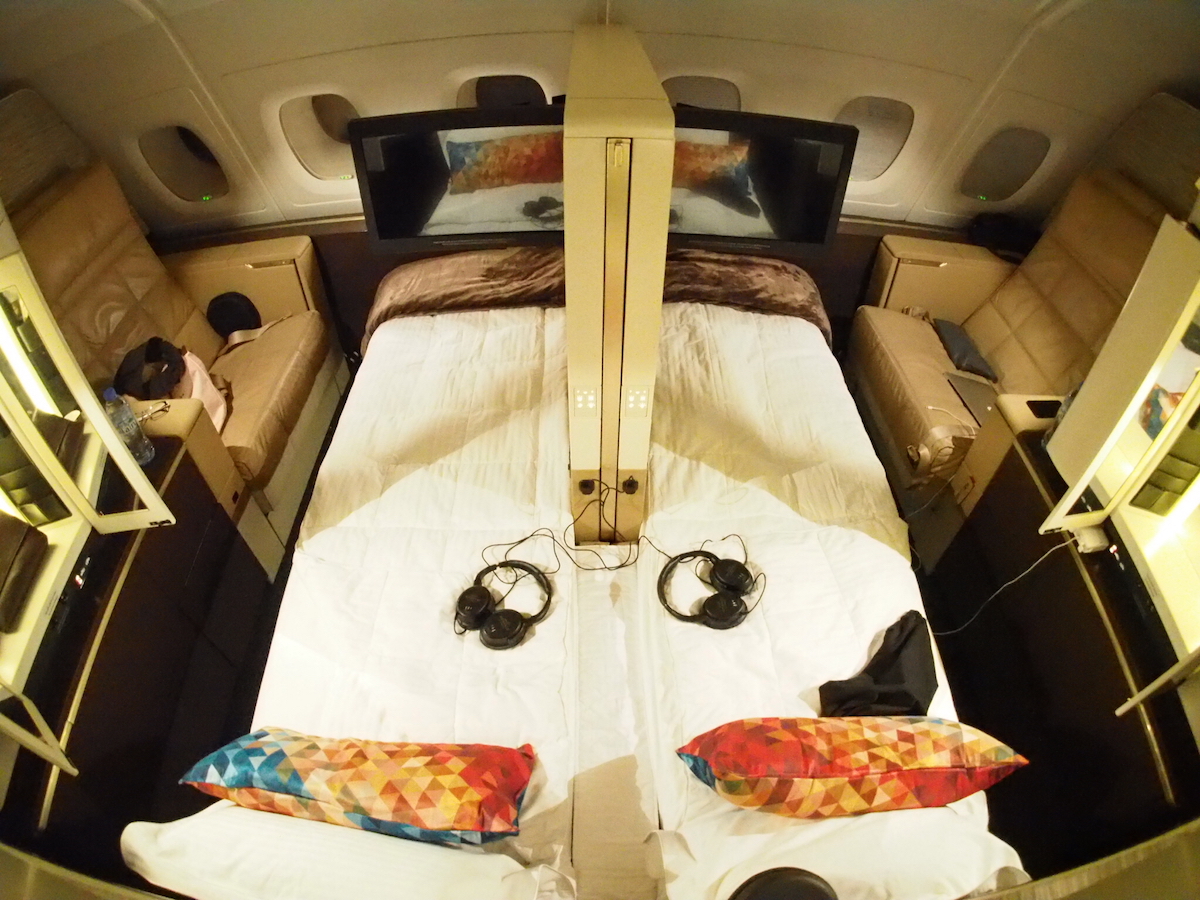 Shortly after I woke up I ordered a latte to try and kick start the brain into gear. The coffee was great, a little on the milky side, but it actually tasted like real coffee! Once Mrs B woke up we ordered some breakfast and decided to dine together again, it really is crazy just how comfortable it is to sit together in the one apartment. I ordered an omelette with cheese and mushrooms (you can't beat freshly cooked eggs on a plane) and Mrs B just ordered the fruit platter. We were also served warm pastries, jam and toast.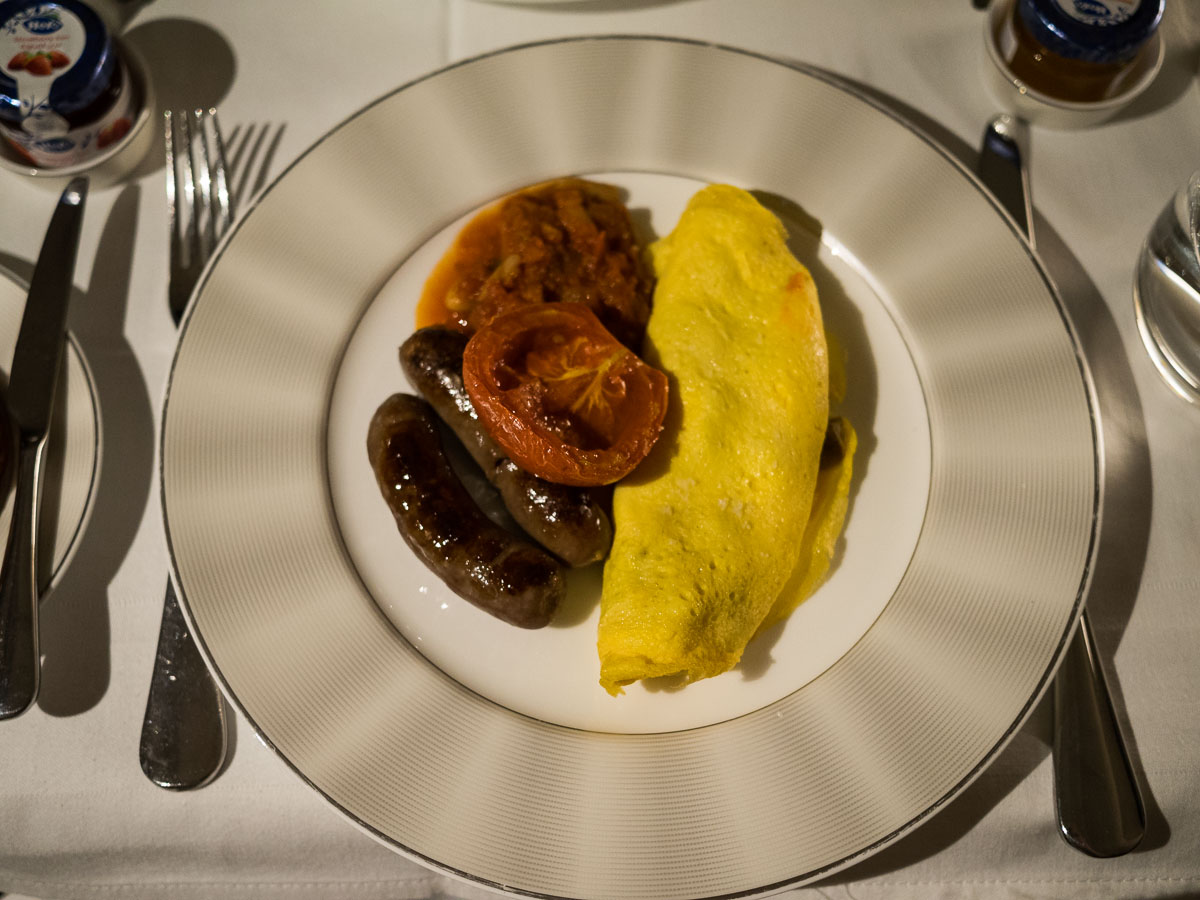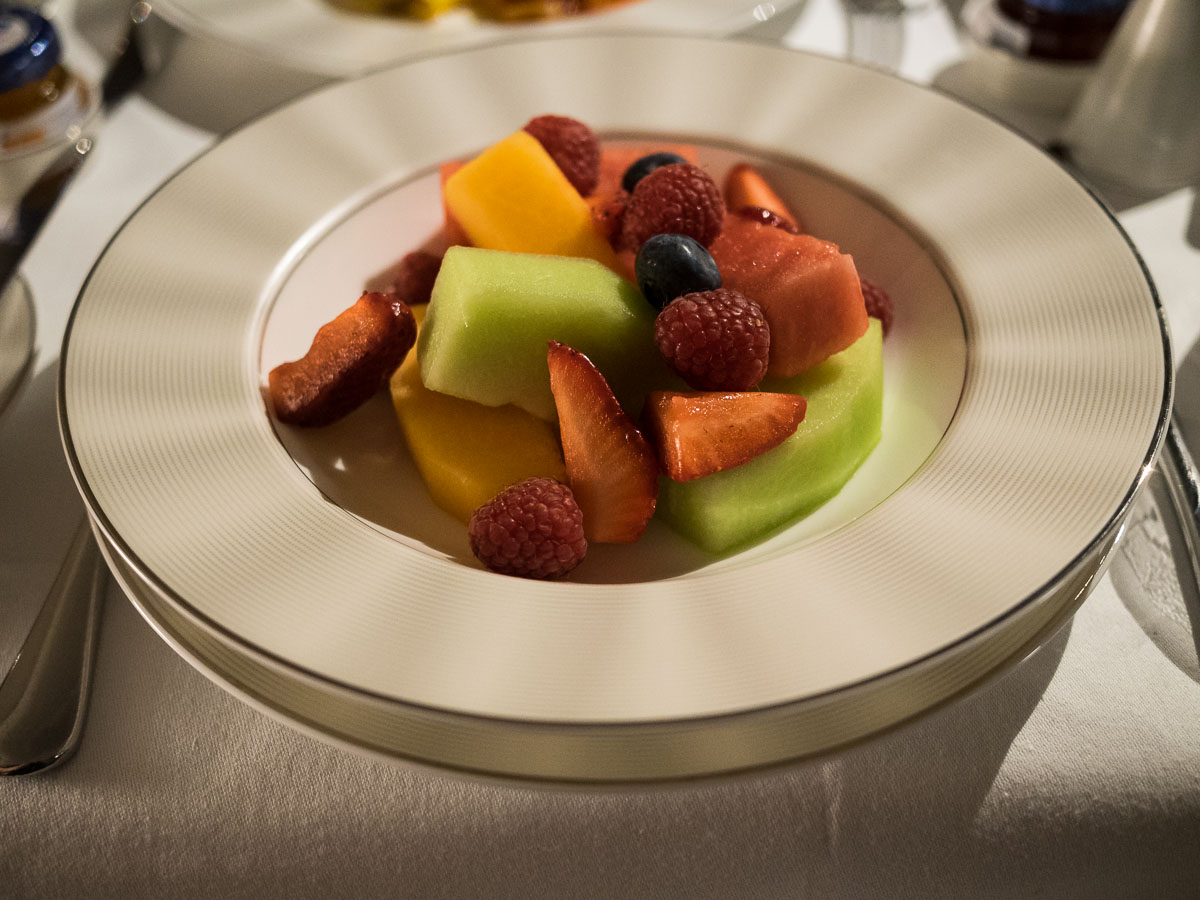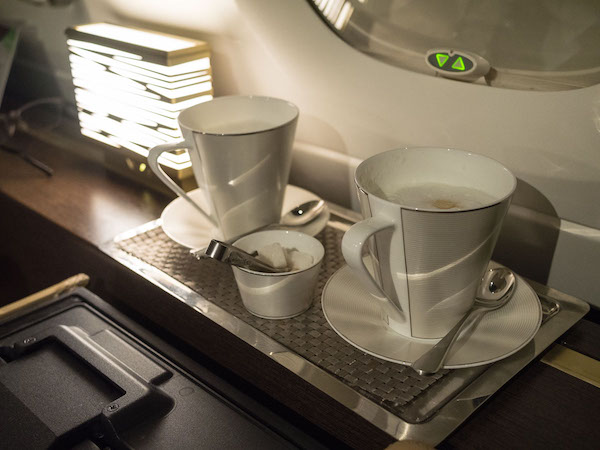 Don't forget to like my facebook page to get updates on the next flight from Abu Dhabi to New York!