Review: Niseko Village Hilton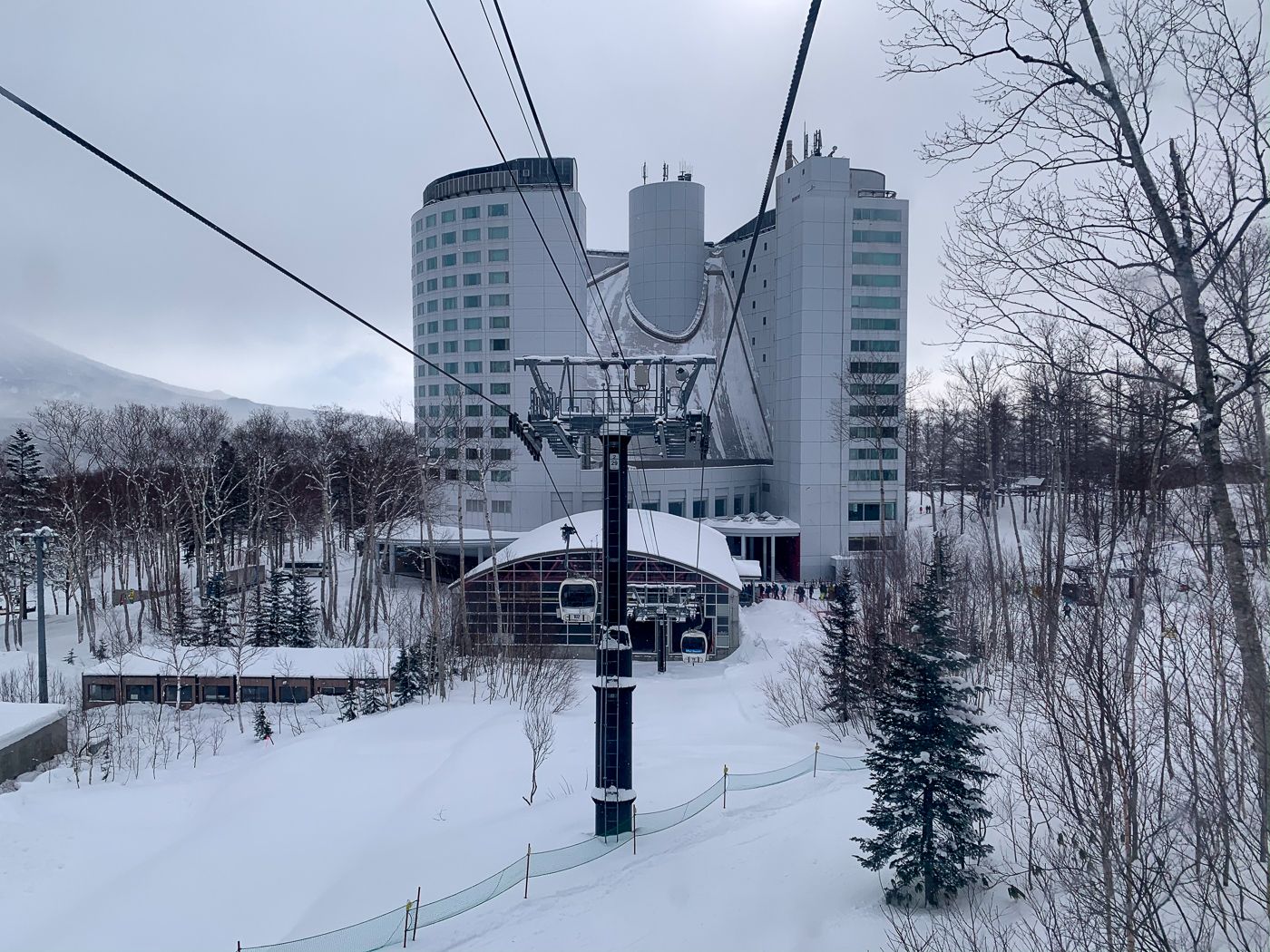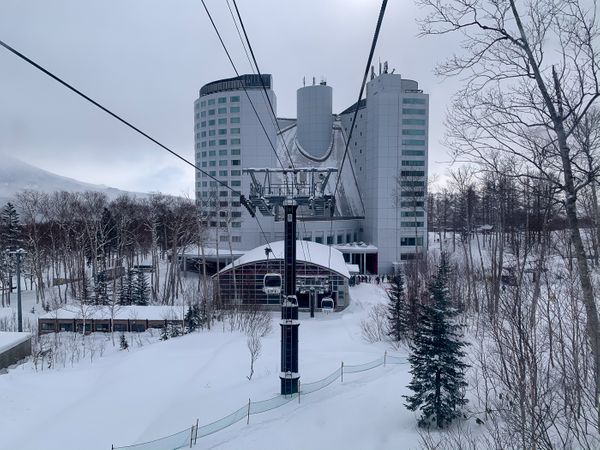 Table of Contents
Snow, Sand and Refundable Bookings
Review: New Sydney AMEX Lounge
Review: ANA NH880 787 Business Class Sydney to Tokyo
Review: Niseko Village Hilton
Review: Osaka Kansai JAL Sakura Lounge
Review: Emirates EK317 A380 First Class Osaka to Dubai

We have visited Niseko several times before, but always with a large group of friends and hence we have always rented a house when there. This time it was just the two of us, so we looked for hotel options instead.
Niseko is becoming quite a popular skiing destination, and prices are only going up. In the end, we settled on booking the Niseko Hilton, which was a relatively economical option due to the fact it is located in Niseko Village rather than the central area of Niseko.
Our bus transfer from Sapporo airport dropped us straight at the hotel, and I was immediately reminded just how great the location was, the hotel is right at the base of Niseko Village. It is true ski-in / ski-out, the gondola is less than 15m from the hotel door!
The hotel lobby has a large lounge/bar area with plenty of seating that is perfect for a post-ski baileys hot chocolate :)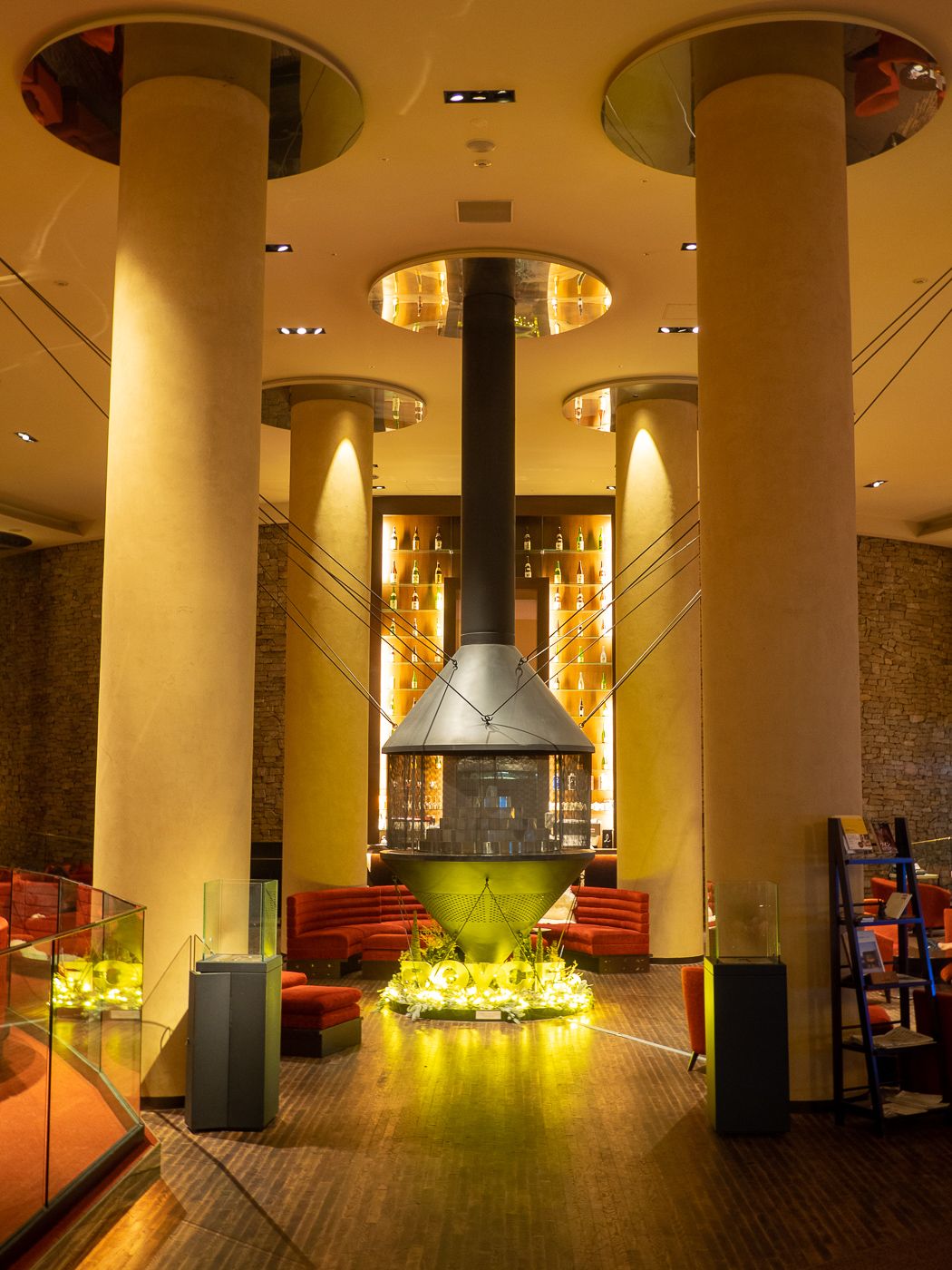 Check-in went quickly, and as a Diamond HHonors member, I was 'upgraded' to a Mt Yotie view room. The Hilton Niseko doesn't have any suites, and they only have three types of rooms from what I could tell, one with no view, one with a view of Mt Yotie and one on the corner that is ever so slightly bigger. They also don't have an executive club, so instead Diamond member are offered free breakfast in the regular restaurant and given a drink voucher for each night of your stay.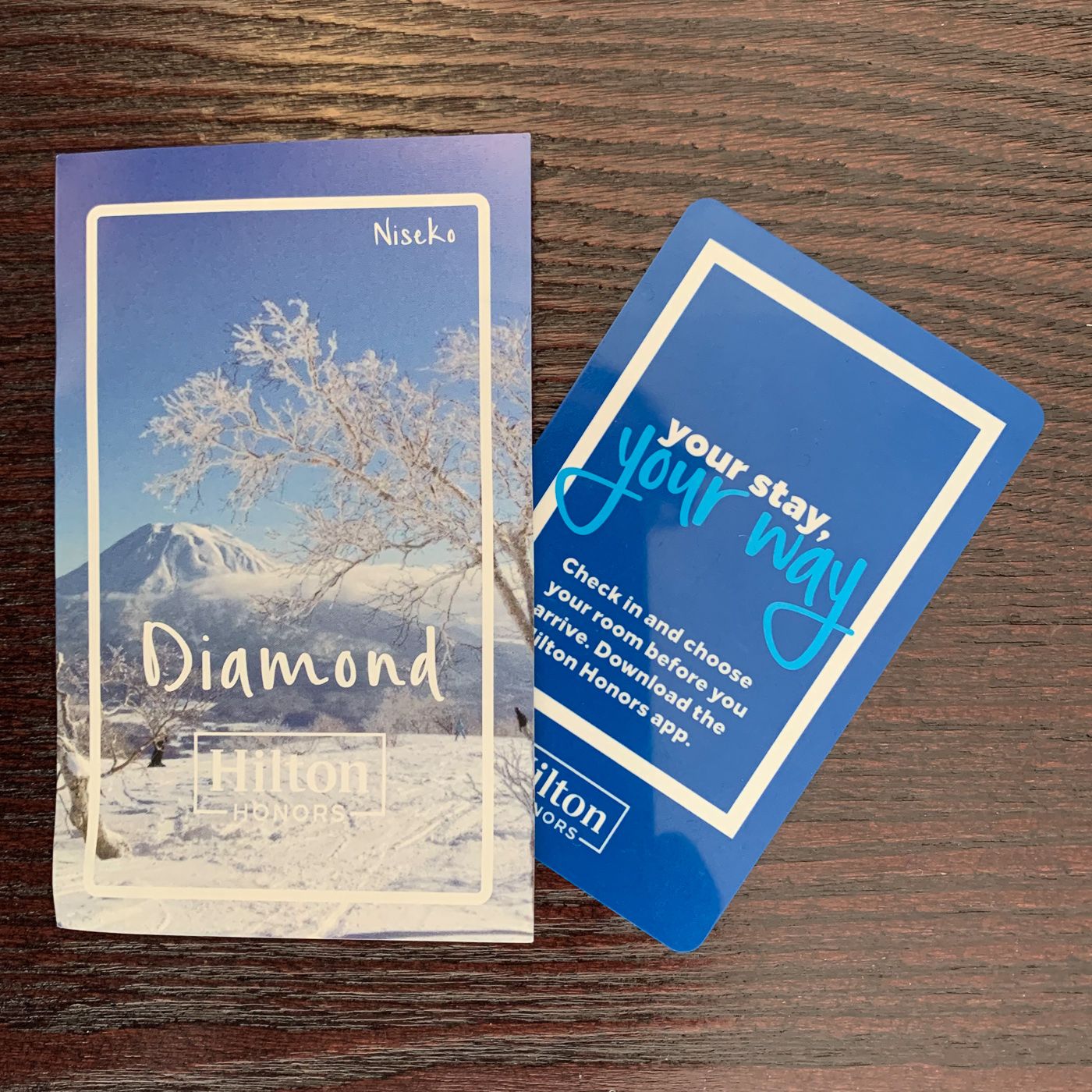 Our room was on the 8th floor and certainly wasn't large, but it was very functional and did indeed have a fanatic view! The hotel provided a free ski valet, which meant that you didn't need to store skis and boots in the room, which was fantastic.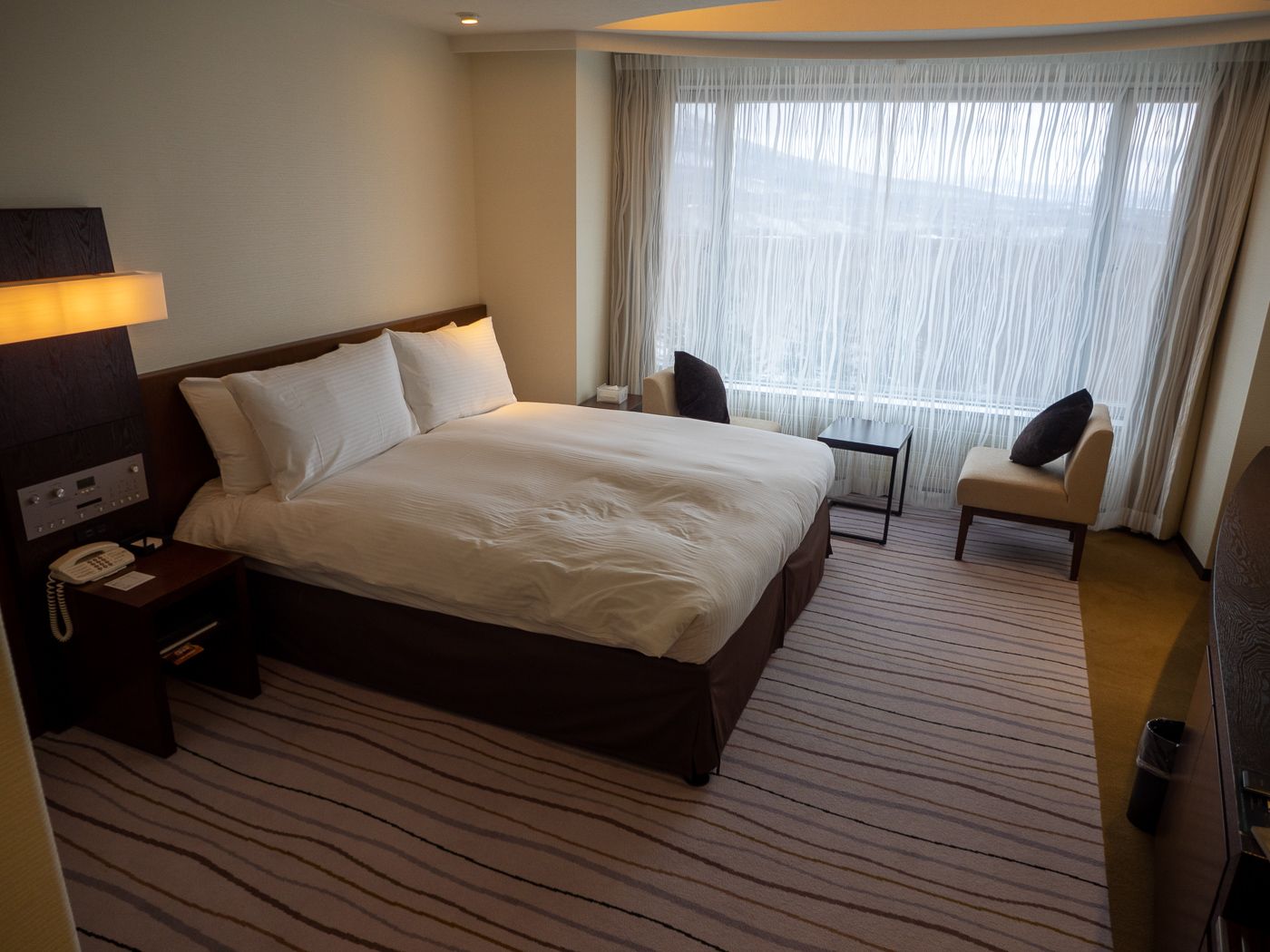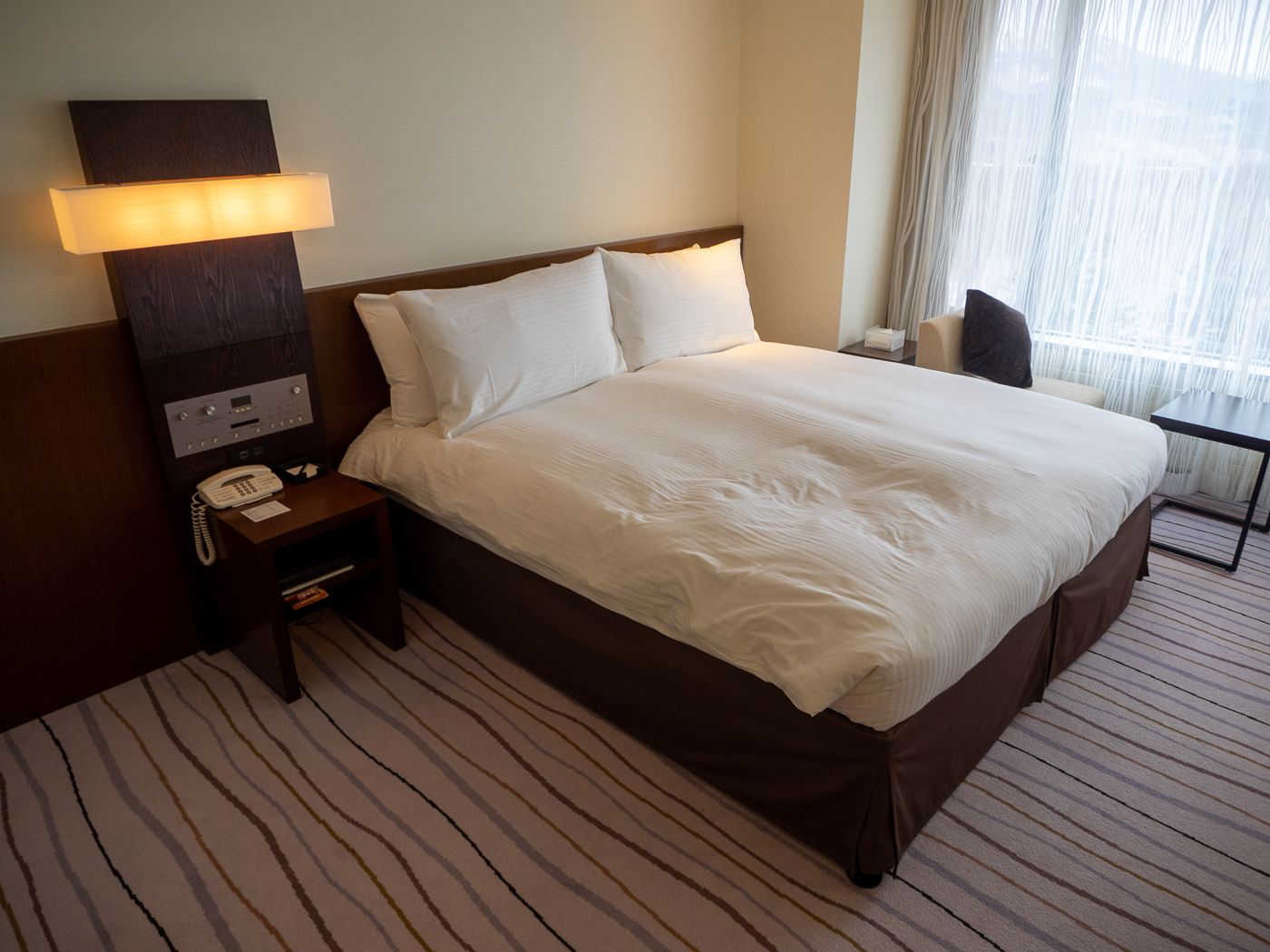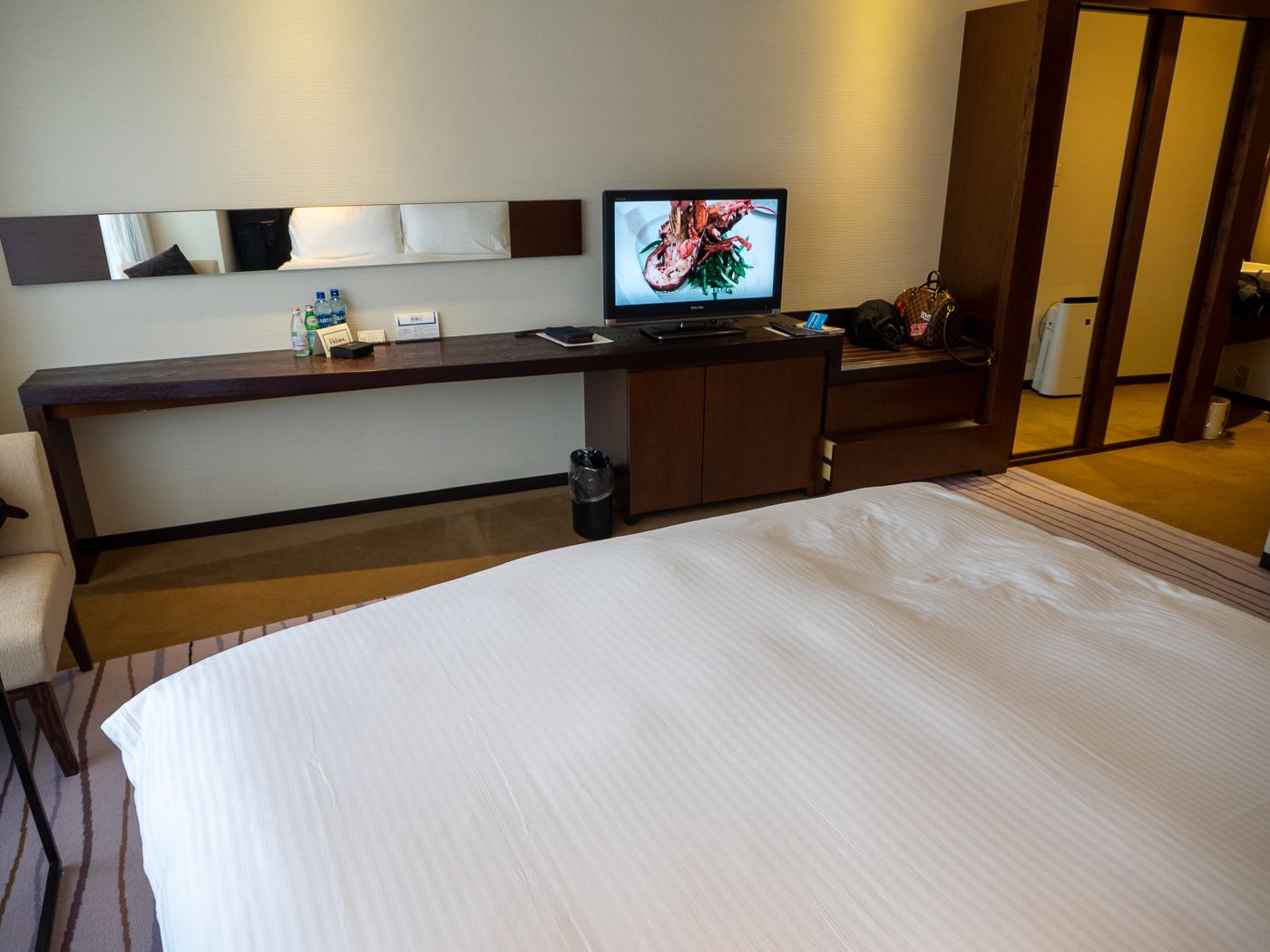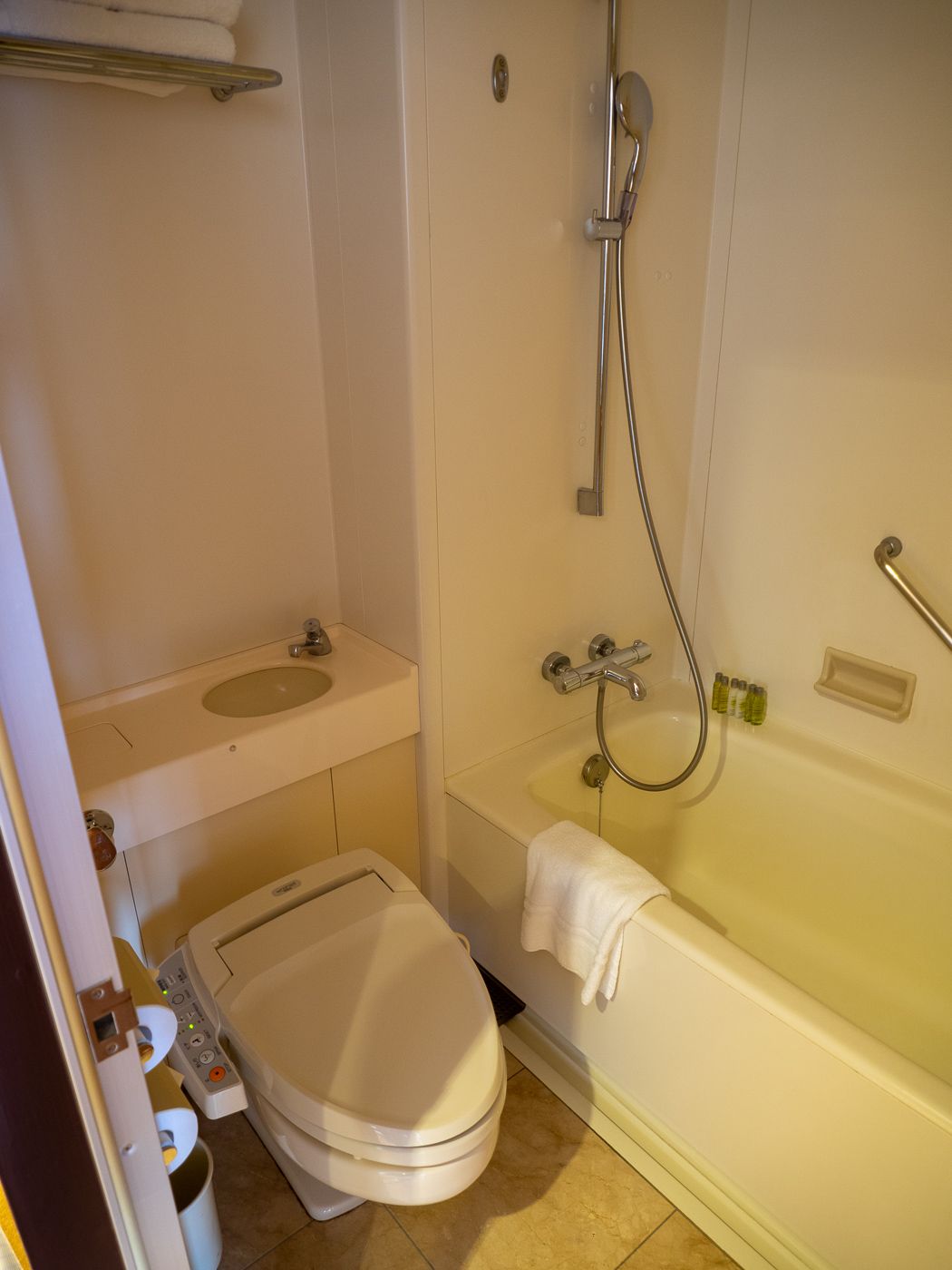 The view from the room in the mornings was amazing, and we were treated to several clear sunrises over Mt Yotei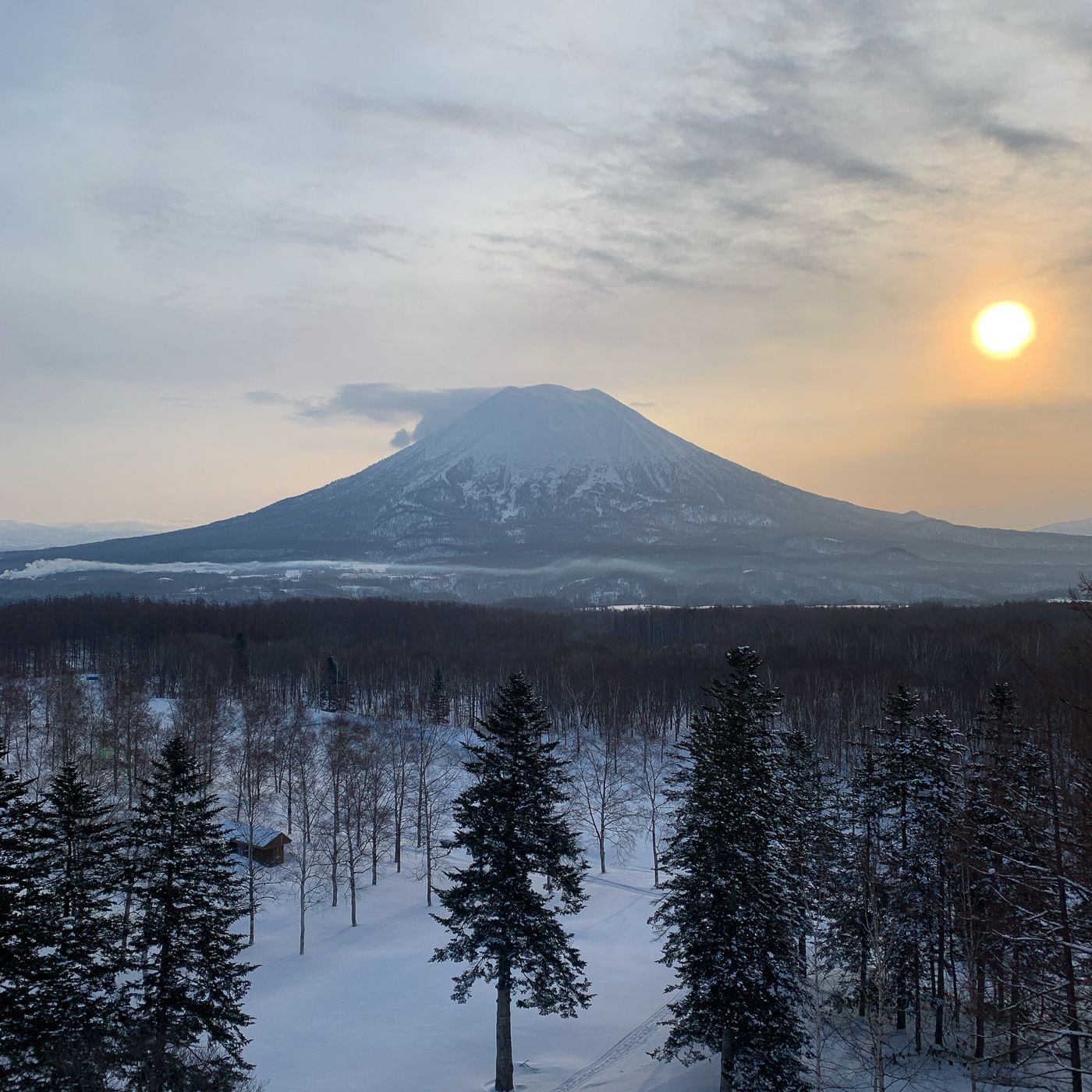 There was also a gym that included free weights and exercise machines located on the ground floor.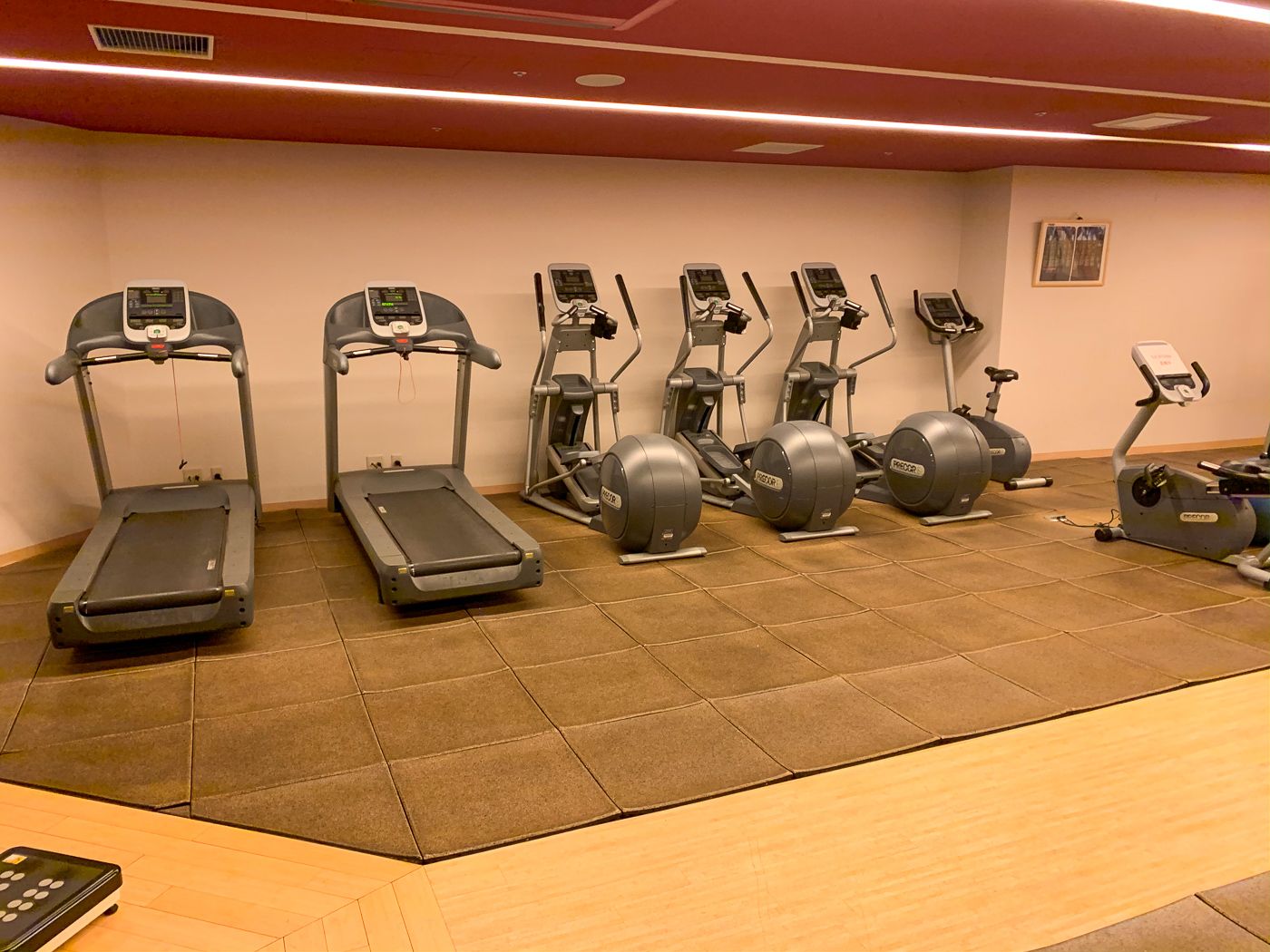 The hotel had a fantastic Japenese onsen that had both an indoor and outdoor section. Having the onsen located in the hotel was really convenient and made for a great way to end a hard day skiing!
Hotel Restaurants
The hotel had several restaurant options, but all of them were fairly pricey in comparison to food available in Grand Hirafu and Niseko Village itself. As a diamond member, we had complimentary breakfast included each morning which was located in the main buffet restaurant, Melt bar and grill, on level 2. Melt was a long restaurant that followed the curve of the building and offered a panoramic view of the snow-covered mountain.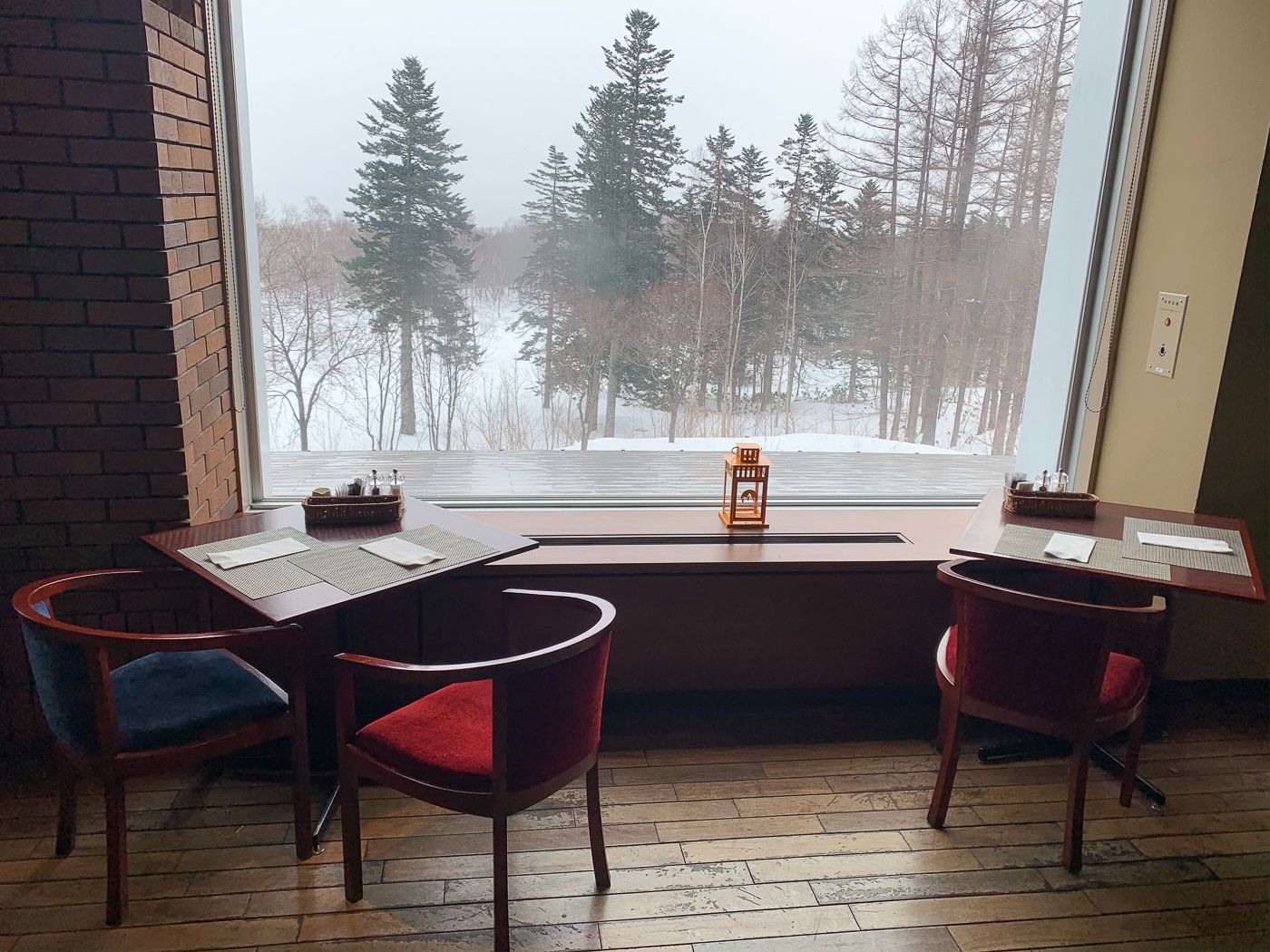 The buffet offered a large selection of Japanese and western breakfast options.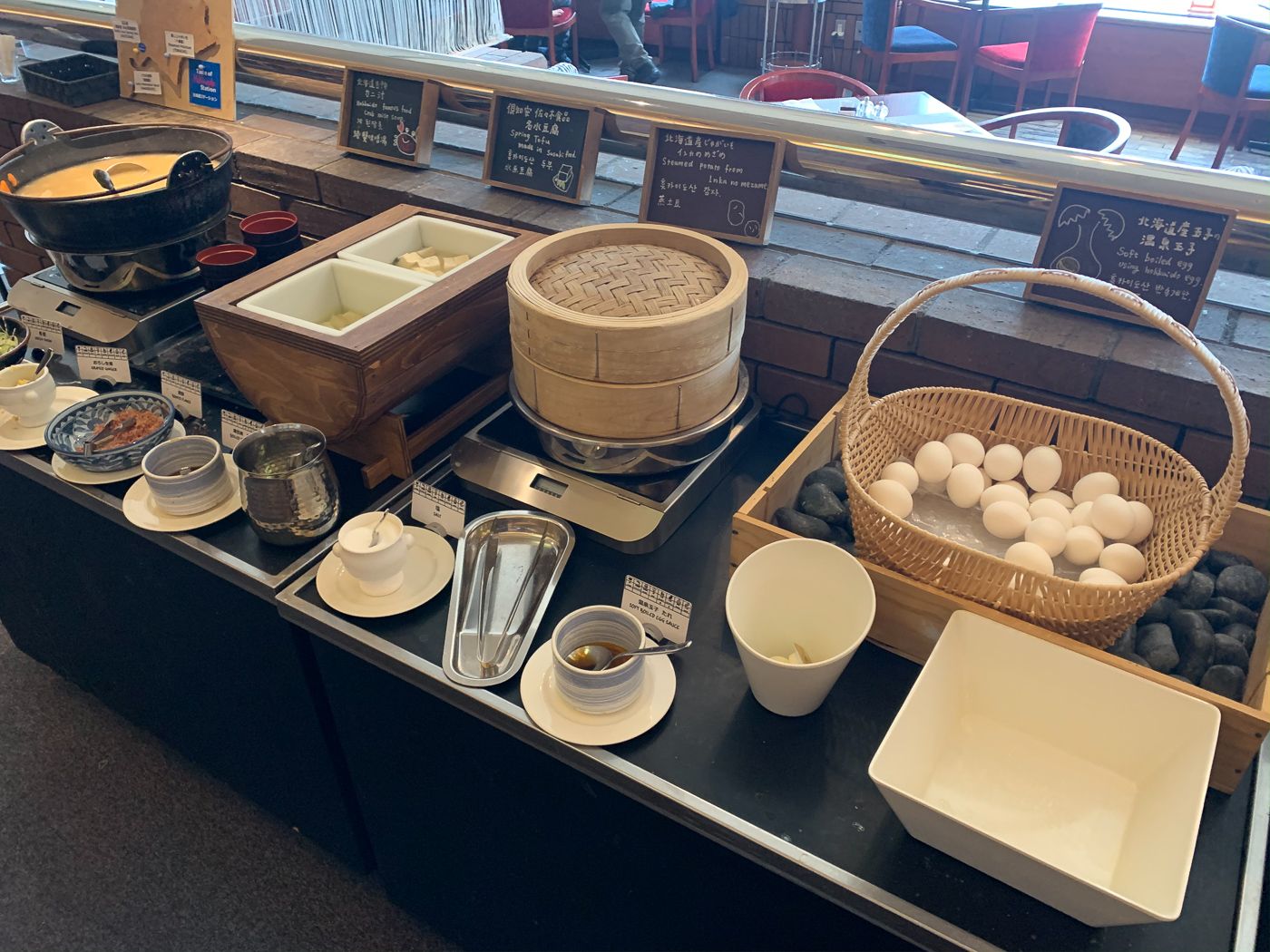 There was also coffee machines, juice, cereal and a great variety of baked pastries.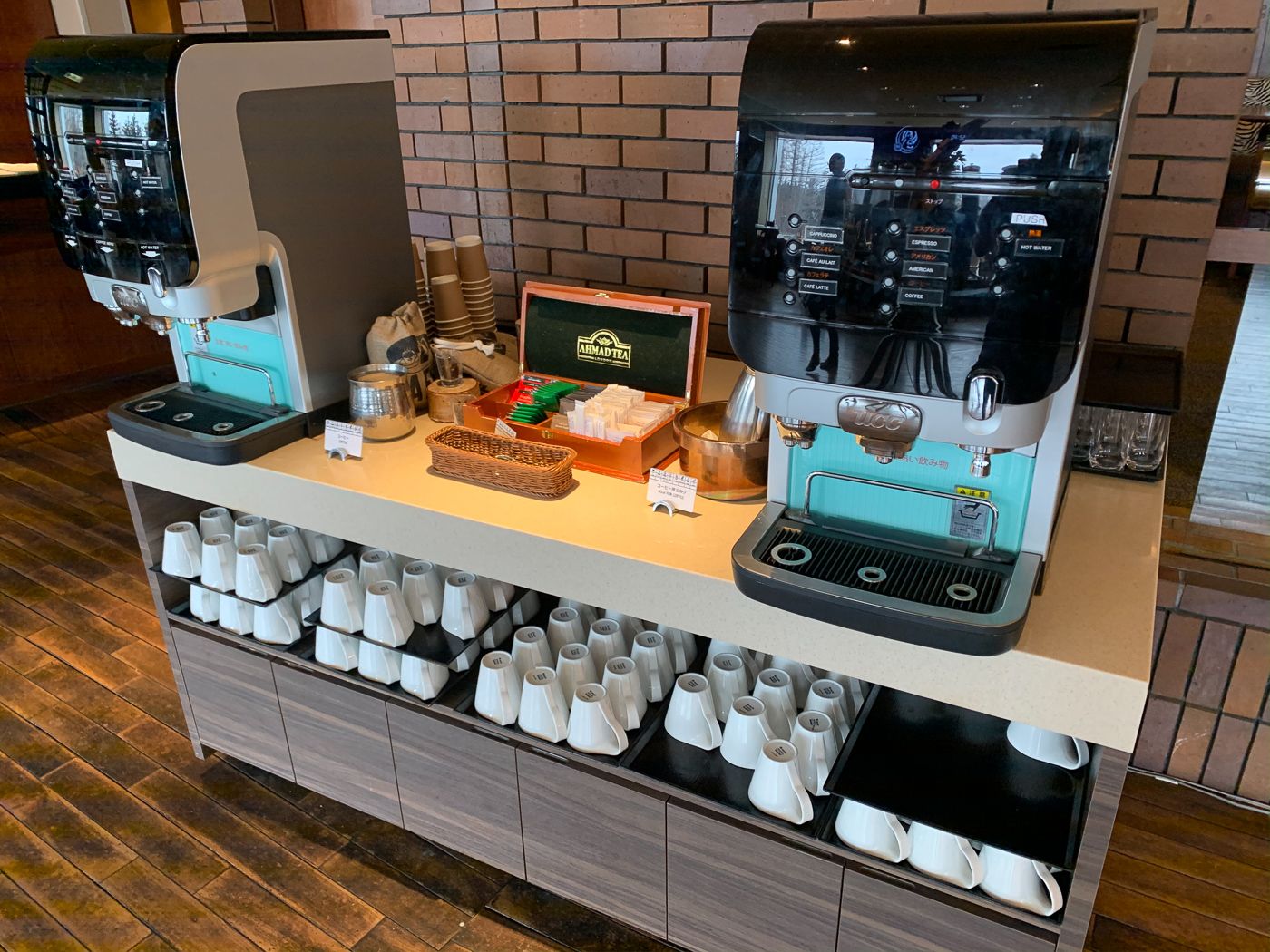 In the back corner there was a chef station that offered fresh cooked omelettes, eggs and rice onigiri.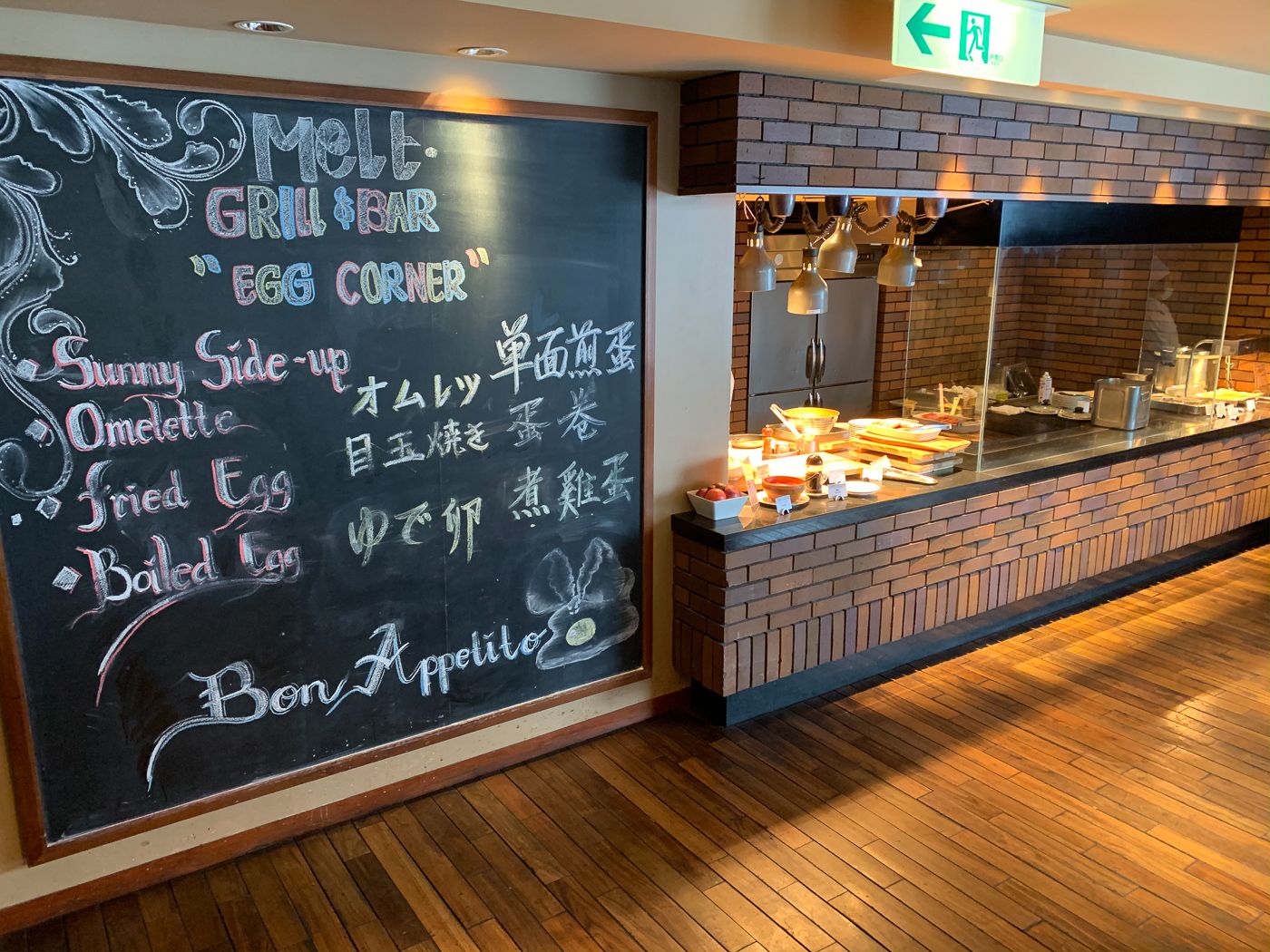 For dinner, we only ended up trying Ezo, which was the bar/pub as it was the cheapest dinner option.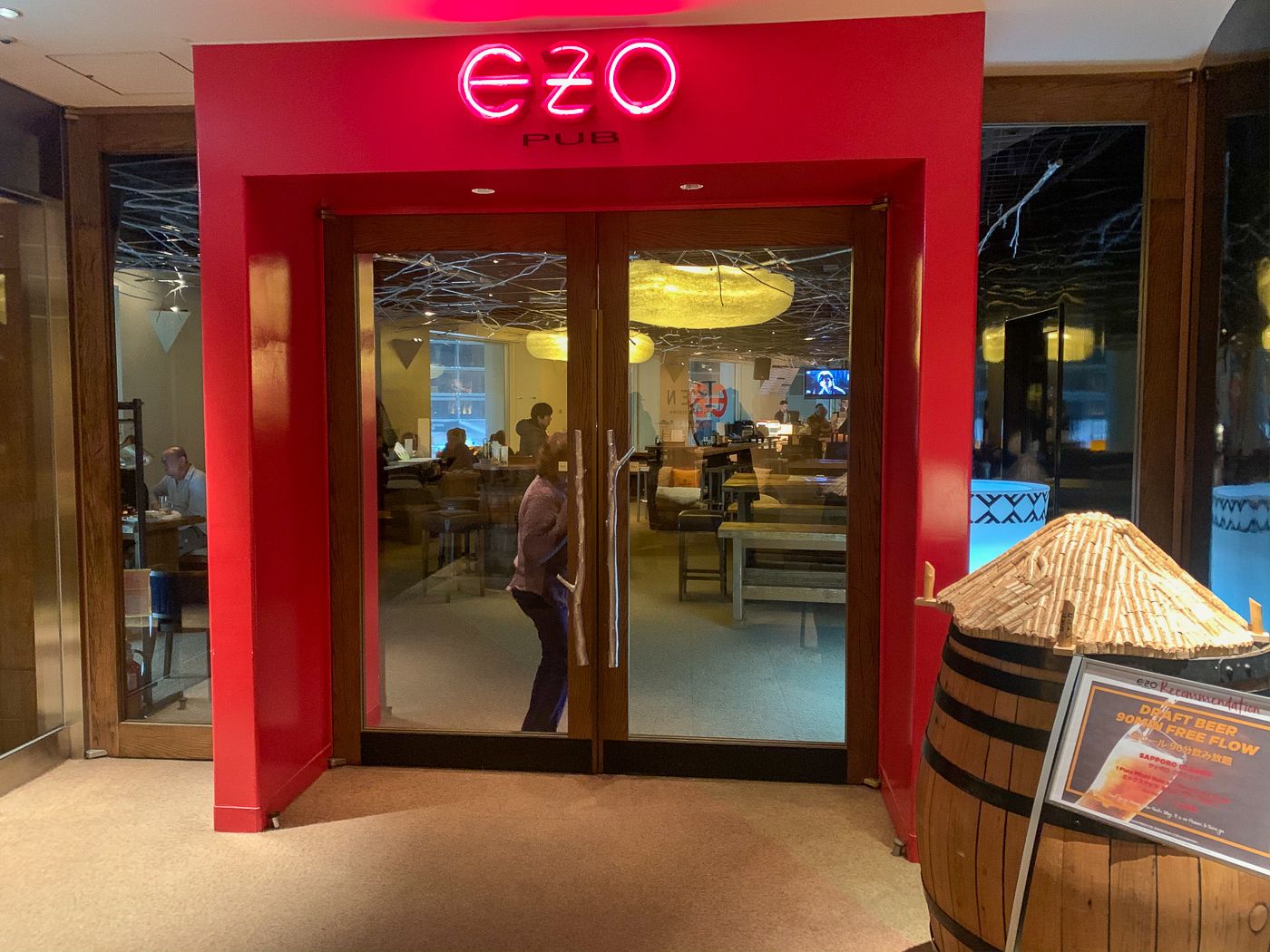 Ezo also had private Kareoke rooms for rent which could be fun if you had a large group.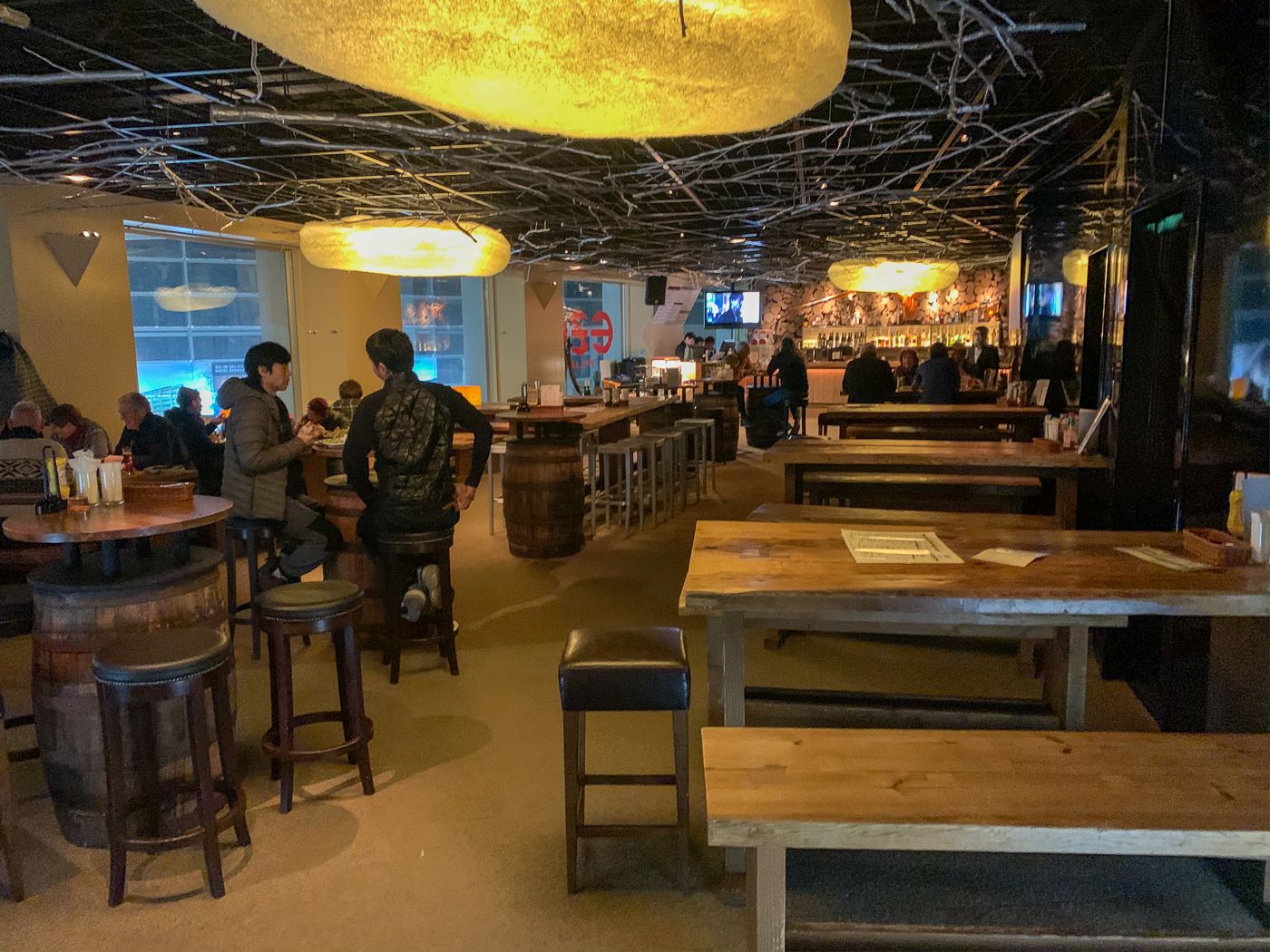 The menu at Ezo was a mix of western and Japanese food and reasonably priced. We tried the burgers and the katsu curry, and both were very good and better than your average pub food back home.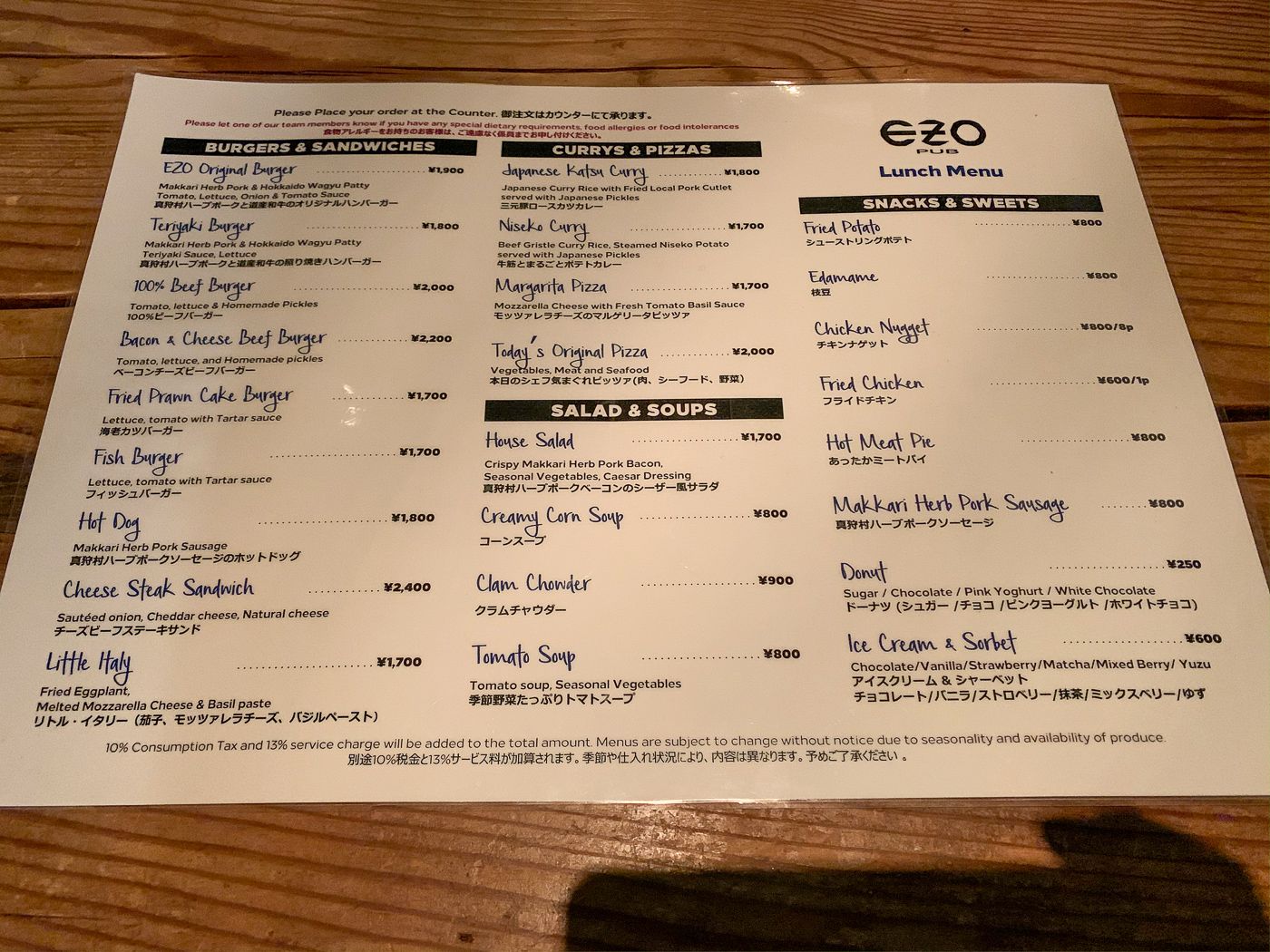 Niseko Village vs. Grand Hirafu
Niseko ski resort is made up of four ski areas, with the main town and development based around Grand Hirafu. Niseko Village is the next ski area located to the left of Grand Hirafu as you look at the mountain. You can ski between all the ski areas at the top of the mountain, and there is a free shuttle bus service that runs on a regular schedule between the bases of the various ski areas.
The main drawback to staying at Niseko Village was the limited food options, as we were limited to the restaurants in the hotel and the few restaurants in the Niseko Village area, all of which seem to charge a premium due to the captive audience.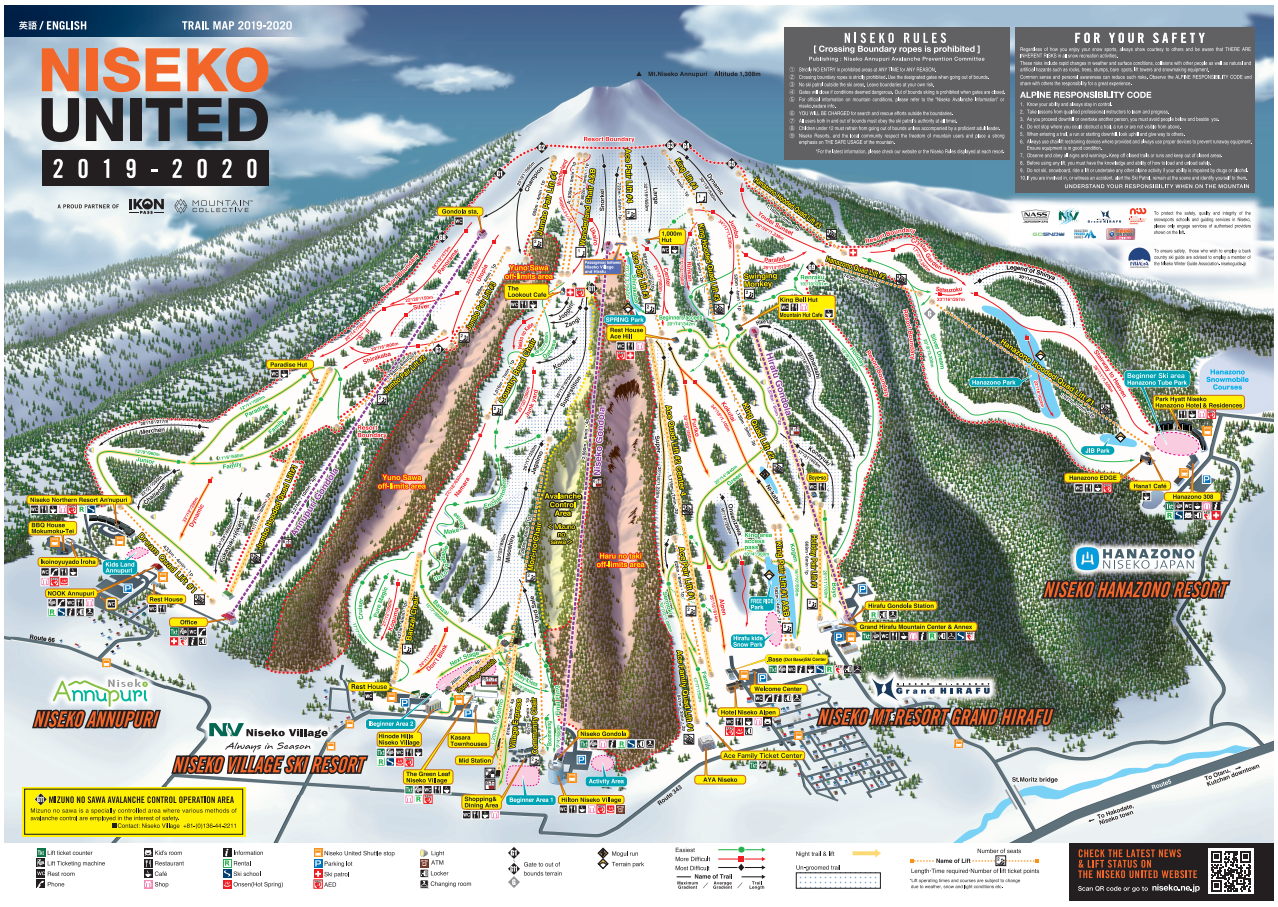 In saying that, the free shuttle provided an easy 15min trip to the Grand Hirafu area and ran up until midnight each day. This made it easy to venture out to Grand Hirafu at night and explore the many different restaurant options available with the main Niseko town area. We ended up heading out a couple of nights and tried a few different restaurants that we haven't previously been too. There are dozens of great places to eat in Grand Hirafu, so would highly recommend you head there even if you are staying at the base of one of the other ski areas.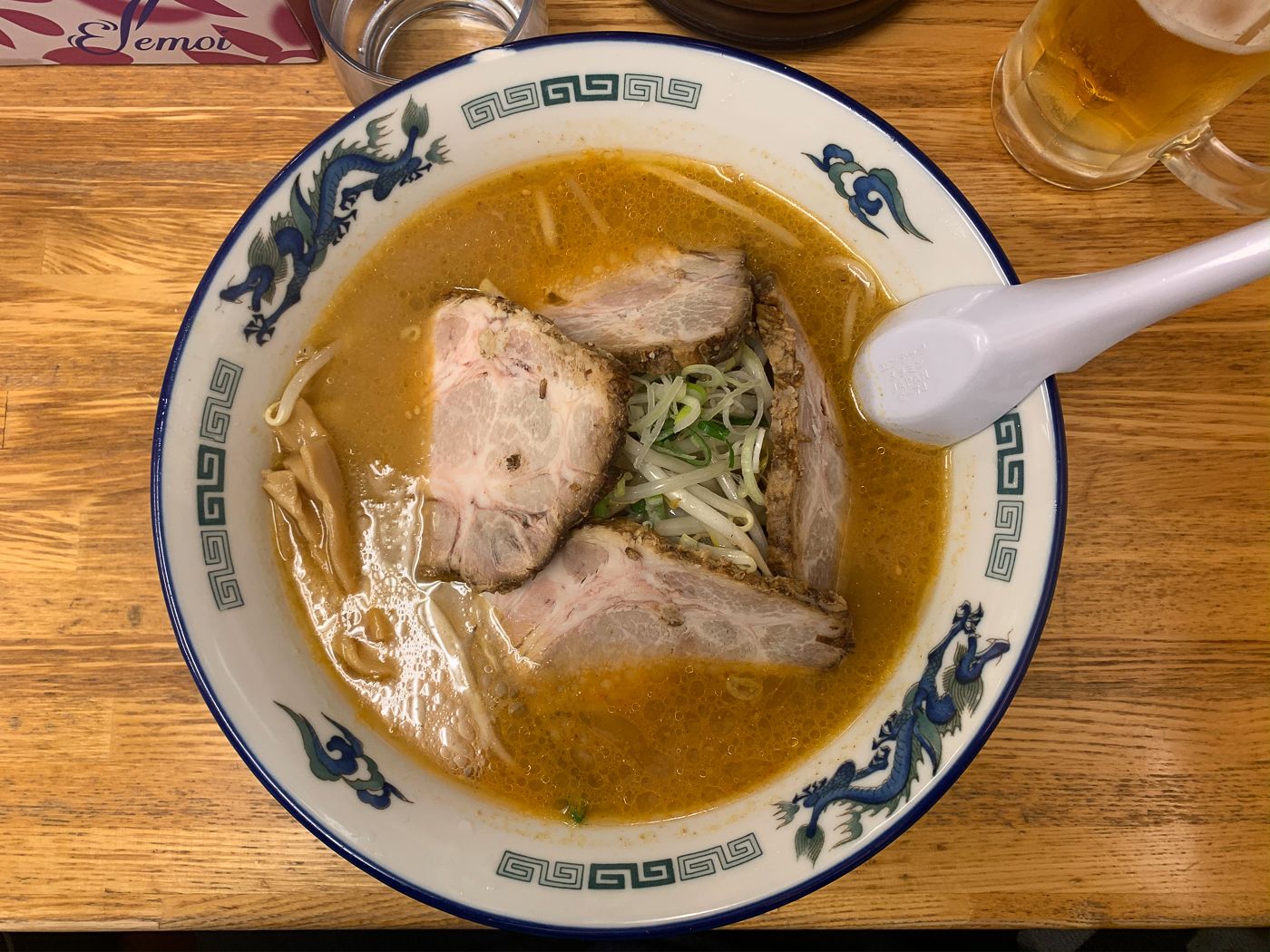 And of course, if you haven't tried them before make sure you grab a Niseko Cheese tart for dessert on the way home, they are delicious!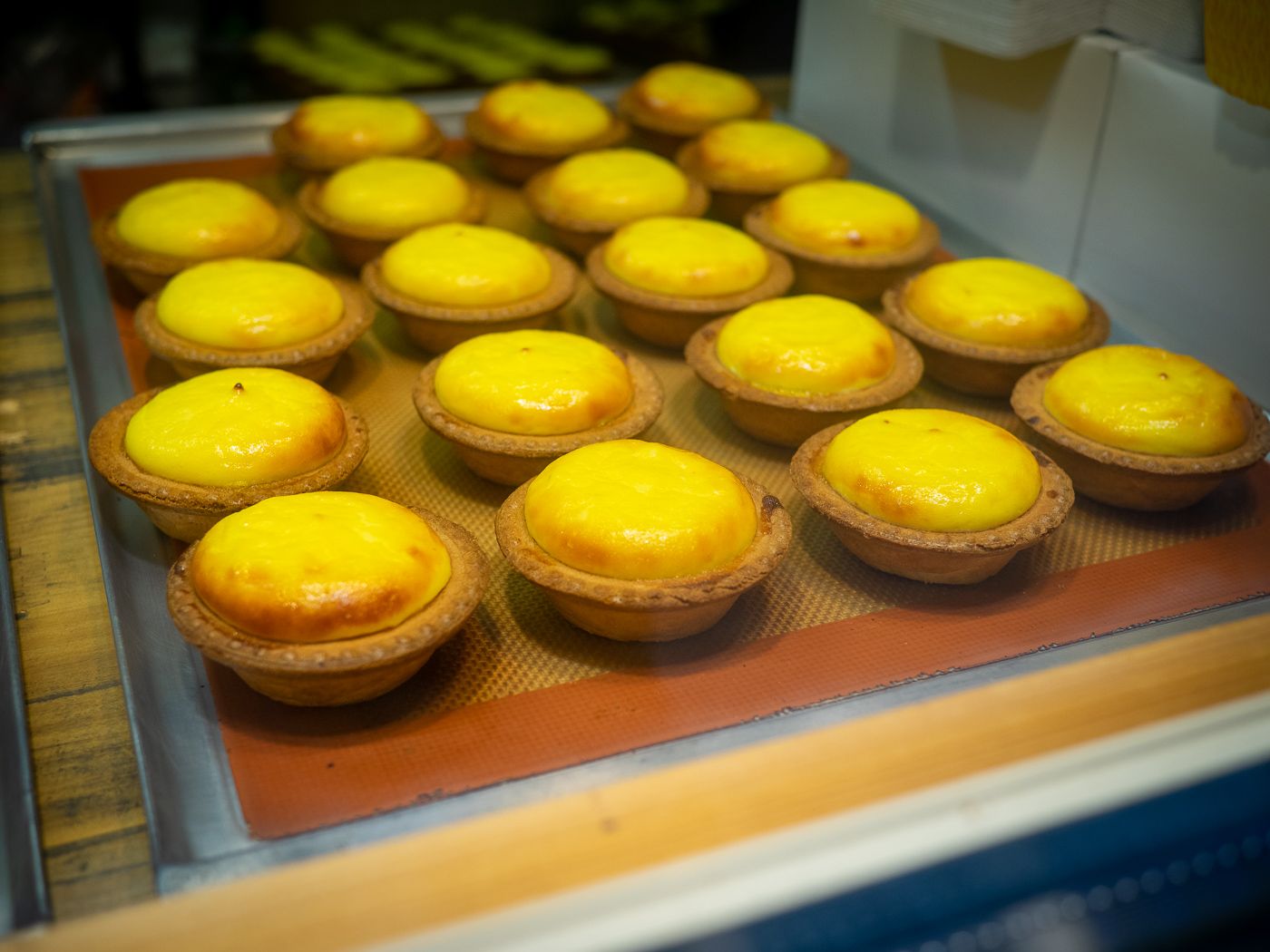 Interestingly the food trucks seem to have expanded, and there is now an entire car park area with several different food truck options if you are after a quick cheap eat.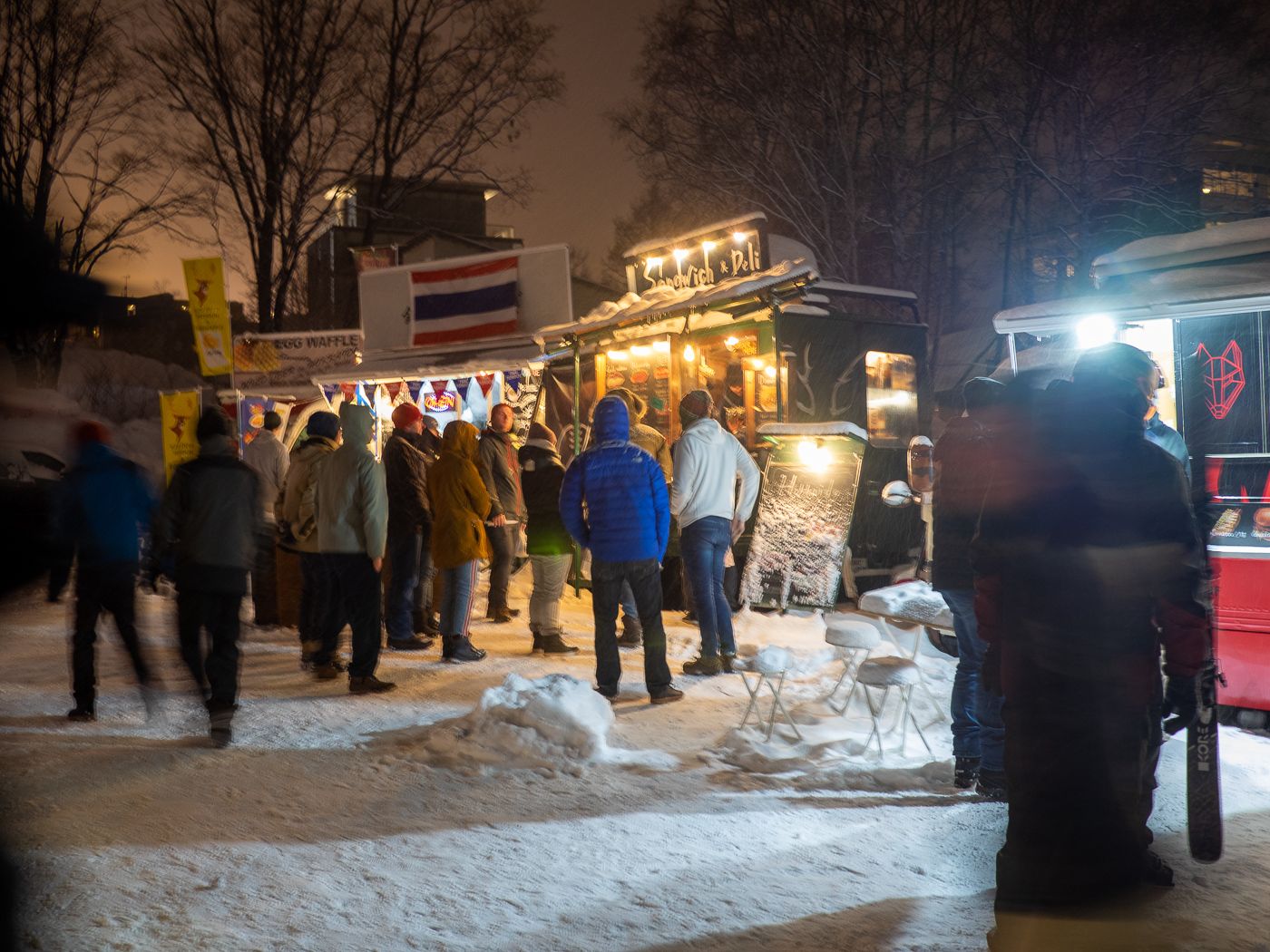 Overall Impression
The Hilton Niseko impressed me, and overall I thought it was pretty good value for money. At ~$450 AUD per night, it was cheap for ski in ski out accommodation on the mountain and much cheaper than a comparable hotel in Grand Hirafu. Staying in Niseko Village defiantly has its downsides, but the free shuttle made it easy to get to and from Grand Hirafu when we wanted to go out. For a short trip to Niseko that is focused on spending time on the mountain, it was a great place to stay.