Review: Emirates Business / First Lounge Hong Kong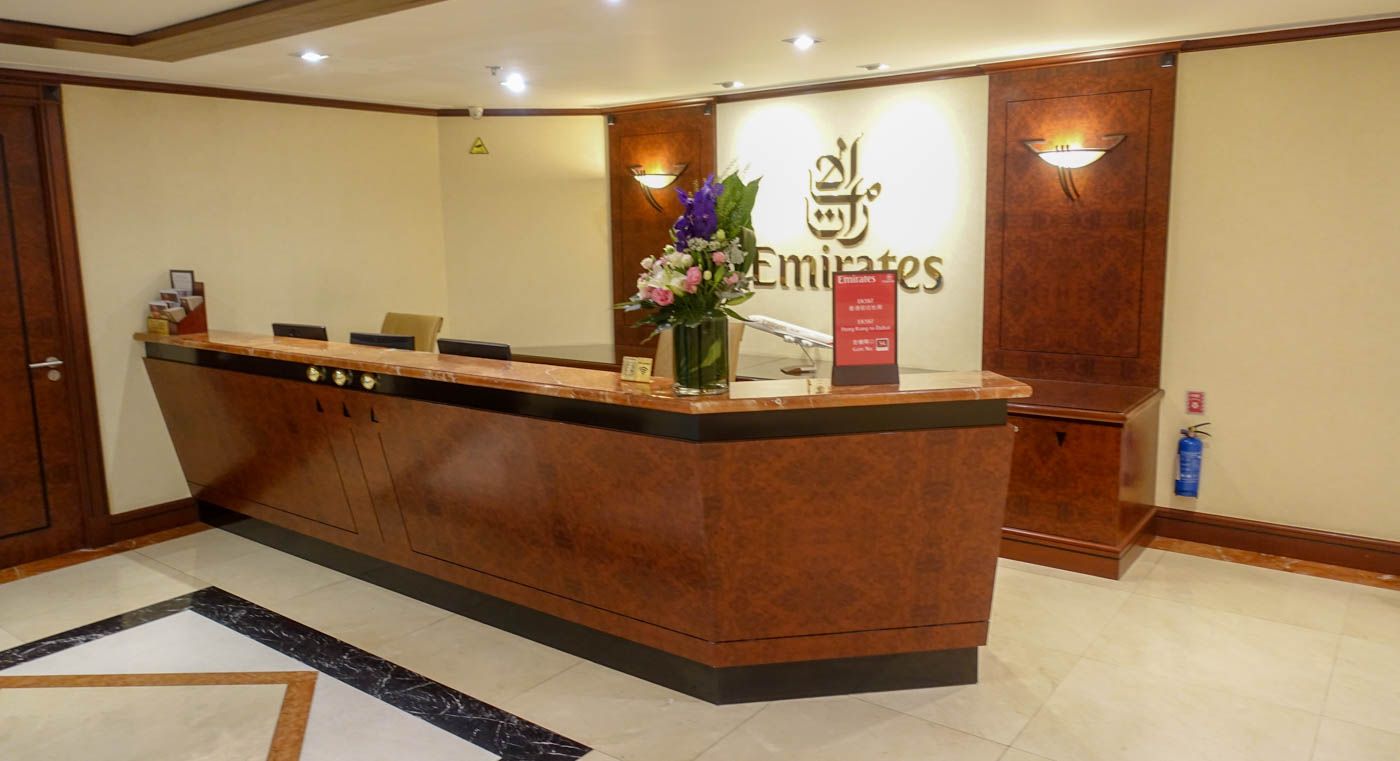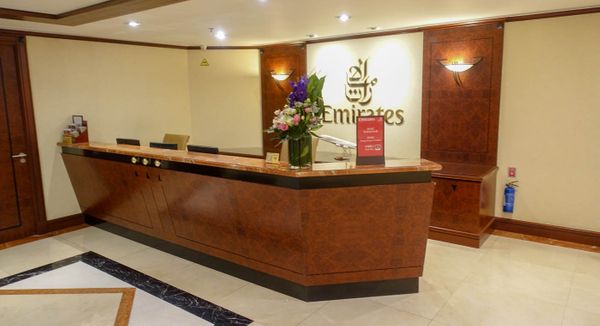 Table of Contents
Escaping Winter to Europe With a Quick Stopover in Hong Kong
Review: Qantas International Business Lounge Sydney
Review: Qantas A330 Business Suites Sydney to Hong Kong
Review: Conrad Hong Kong Junior Suite
Review: Emirates Business / First Lounge Hong Kong
Review: Emirates 777 First Class Hong Kong to Dubai
Review: Emirates Concourse B First Class Lounge Dubai
Review: Emirates A380 First Class Dubai to Amsterdam
Travel: Exploring Amsterdam
Review: Hilton Amsterdam
Travel: Exploring Paris
Review: Drawing Hotel Paris
Review: Etihad First/Business Lounge Paris Airport
Review: Etihad EY32 A380 Apartments Paris to Abu Dhabi
Review: Etihad EY454 A380 Apartments Abu Dhabi to Sydney

Our flight to Dubai departed Hong Kong at 7:50 am, so I had arranged to be picked up from the Conrad Hotel at 5:15 am. With our 4:30 am wake-up call, we packed up and made our way downstairs to check out.
By the time we finished checking out, our driver had already arrived. One of the benefits of using Qantas points to book an Emirates First Class award is you are still entitled to the complimentary chauffeur service to and from the airport. Emirates have removed this benefit from most award flights, but for whatever reason the Qantas partnership still allows it. Sitting outside the hotel lobby was a shiny new Mercedes Bense S class waiting to take us to the airport. One interesting thing to note is you cannot book chauffeur service in Hong Kong online; you need to call up Emirates and do it over the phone.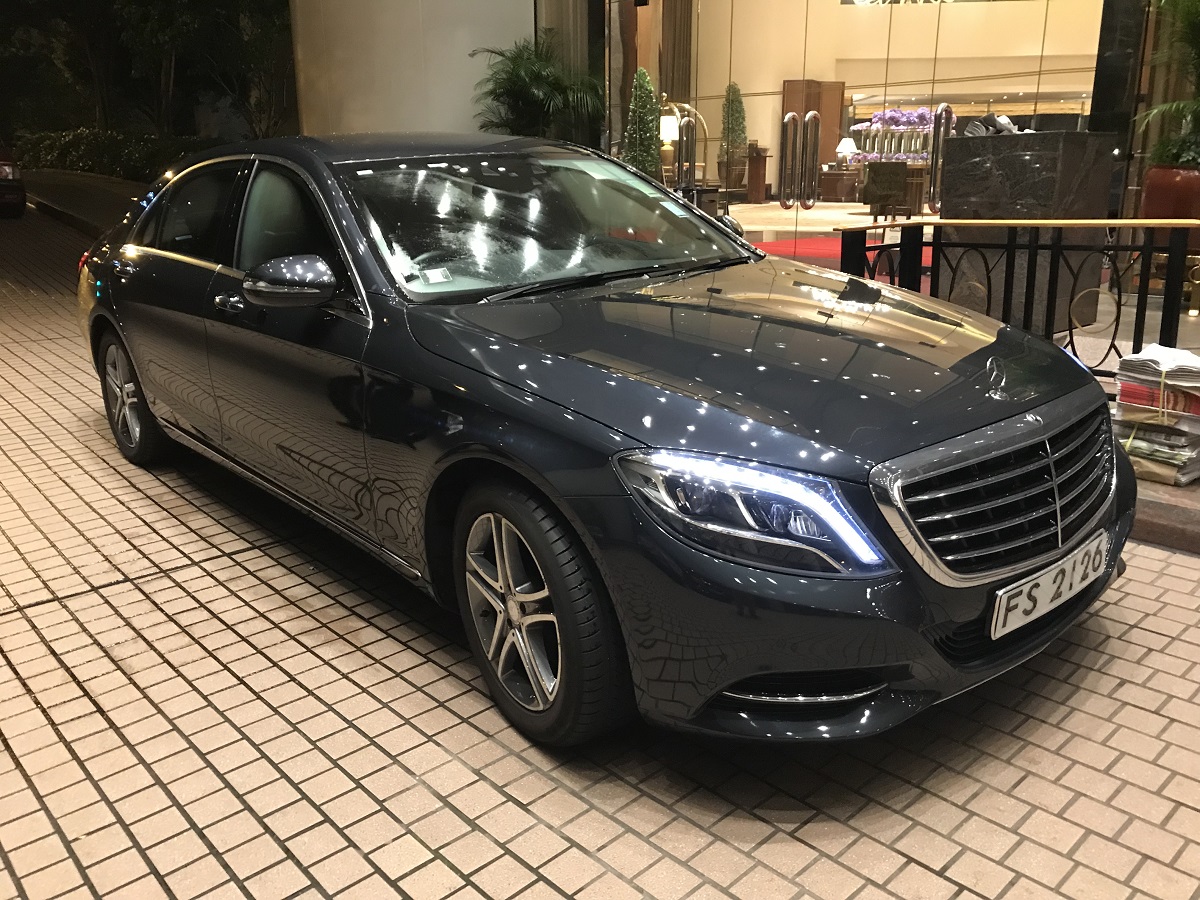 Our driver was lovely, he offered us water and mints and checked several times to ensure the temperature in the car was ok. The drive to the airport was a short 30mins thanks to very little traffic on the road at that hour of the morning. We pulled up at the airport, and to my surprise, there was a lady in an Emirates uniform with a trolley to collect our bags and escort us to the check-in counter.
We completed check-in, collected our boarding passes and made our way through security. I had forgotten how large the Hong Kong airport is, we were at gate 34, and the Emirates lounge was just above gate 40, but it felt like we just kept walking! Eventually, we made it to the lounge which is up an escalator and looks out over the terminal and tarmac.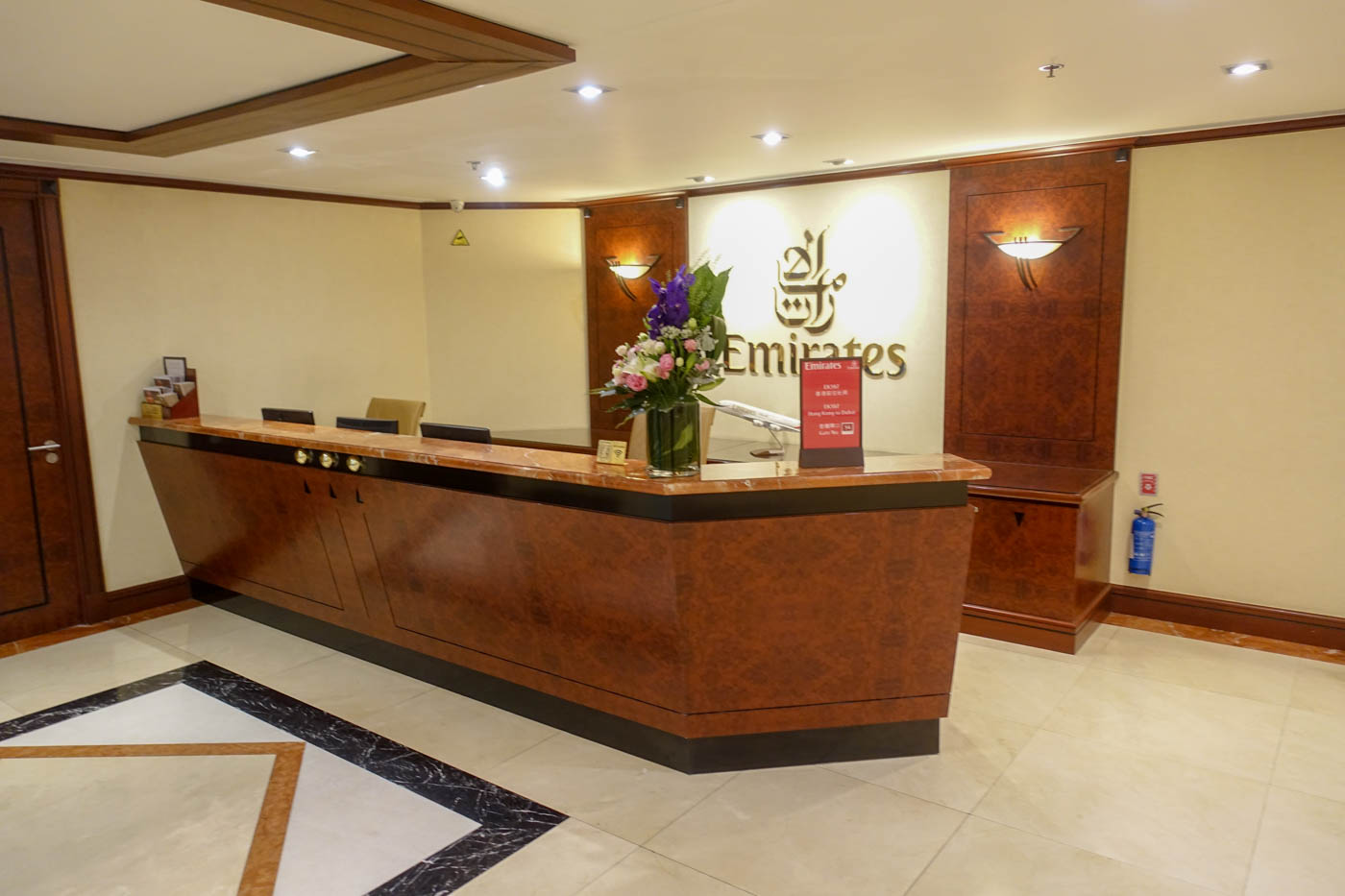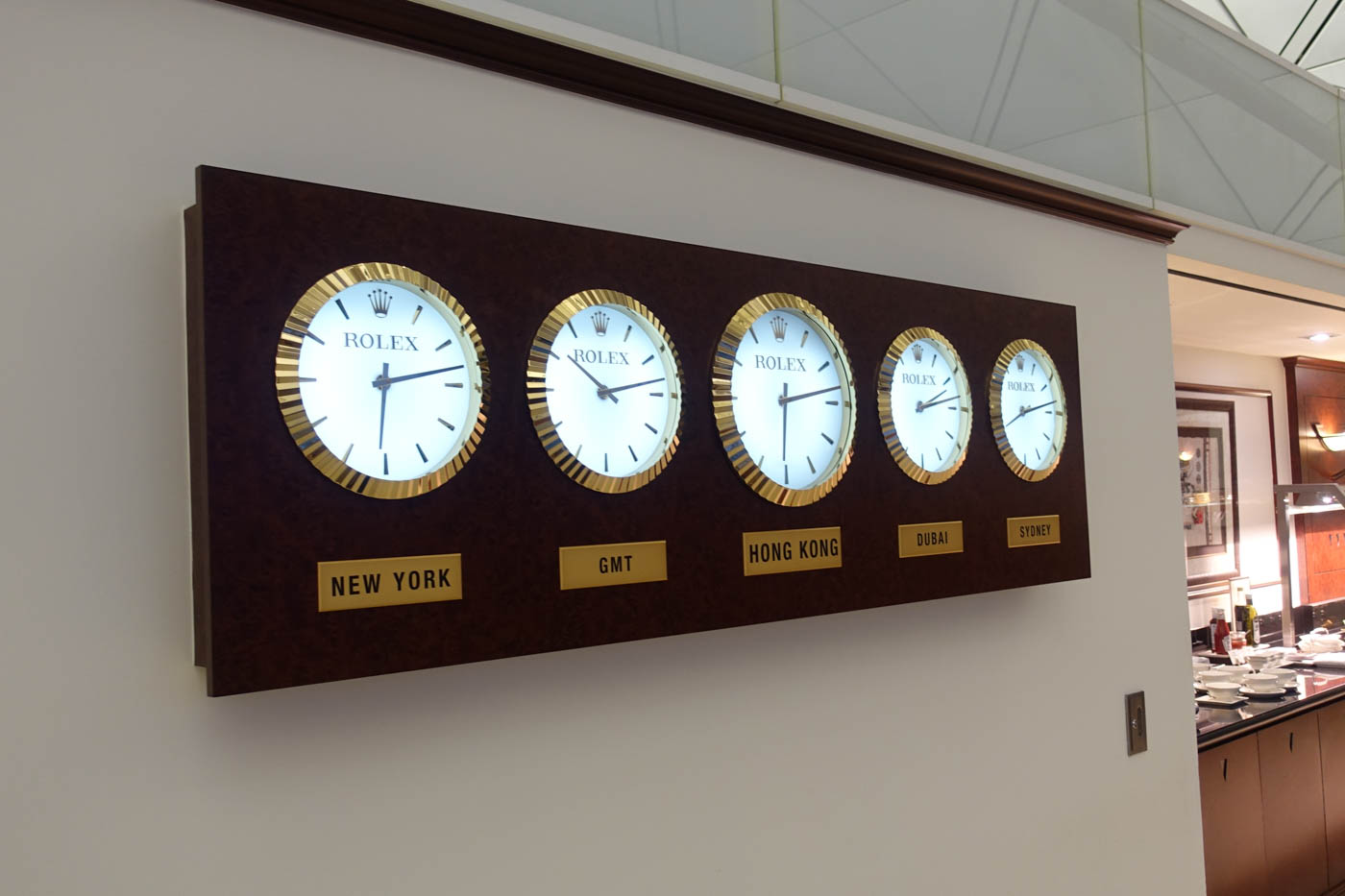 We made our way into the lounge and found a seat. The lounge was empty, there were four other people in the lounge when we arrived, and from memory, two more came while we were there, and the lounge easily had seating capacity for 100+ people.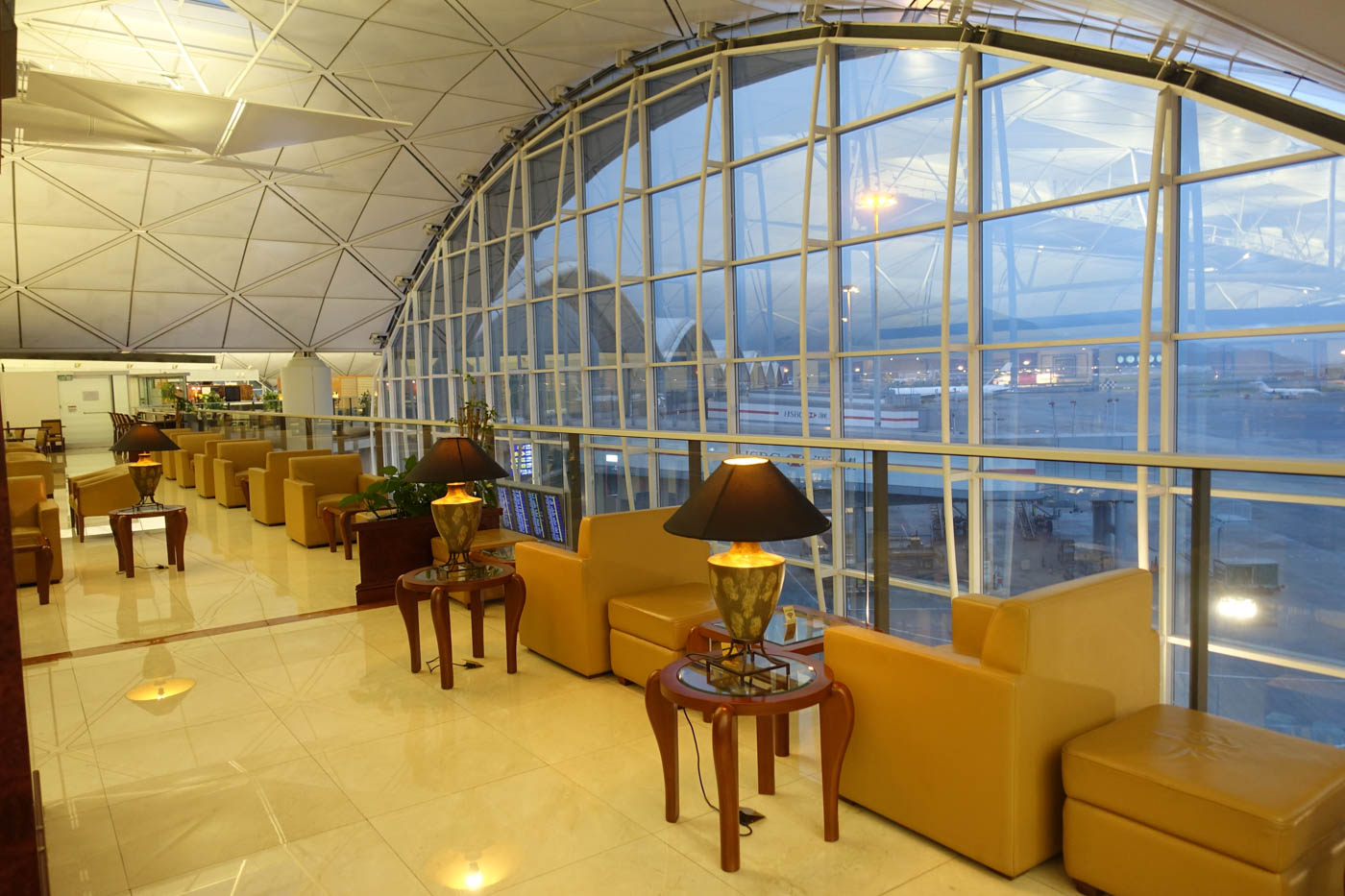 The lounge was a very similar layout to other Emirates lounges with several different seating areas and a sit-down dining area.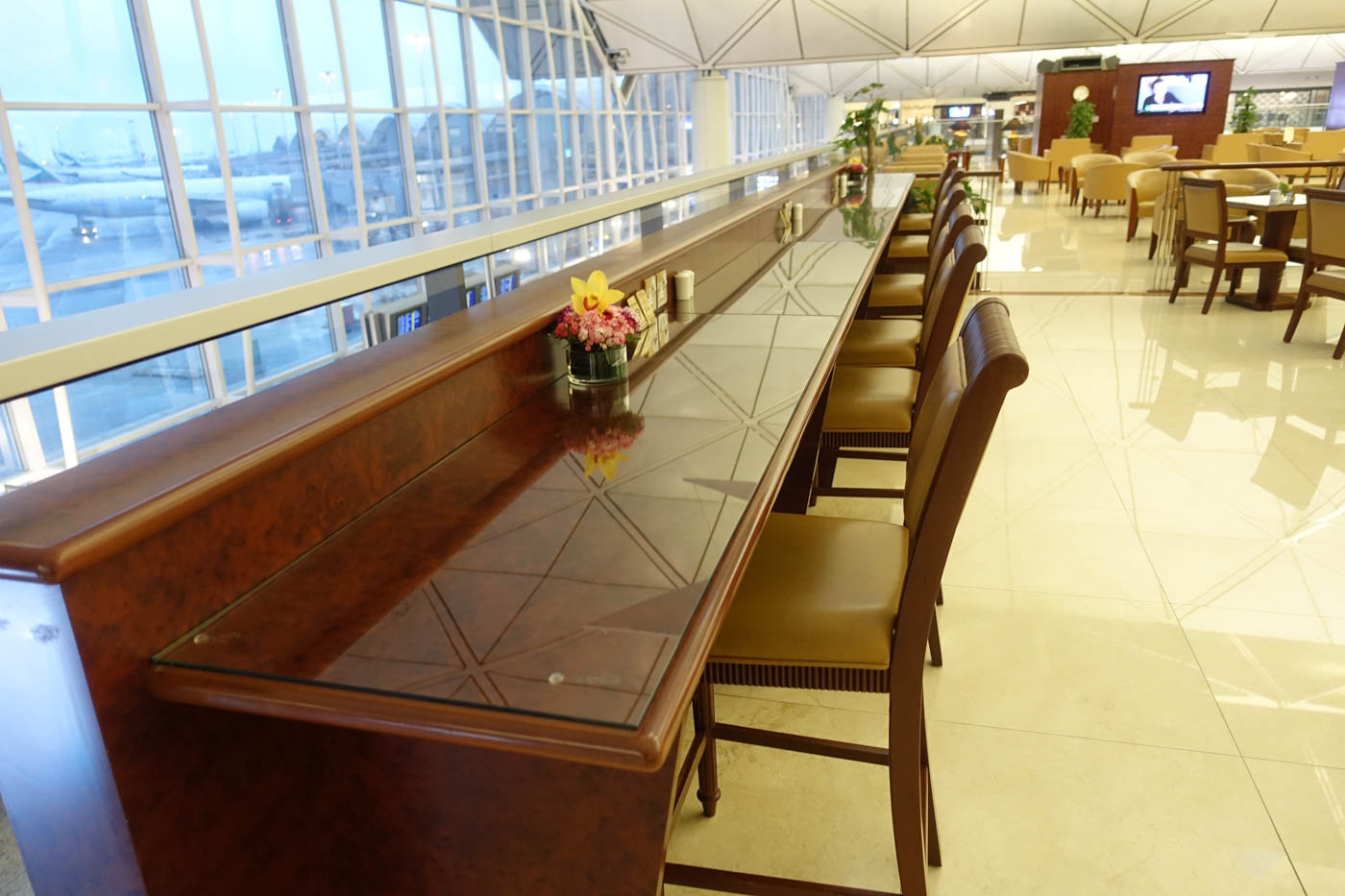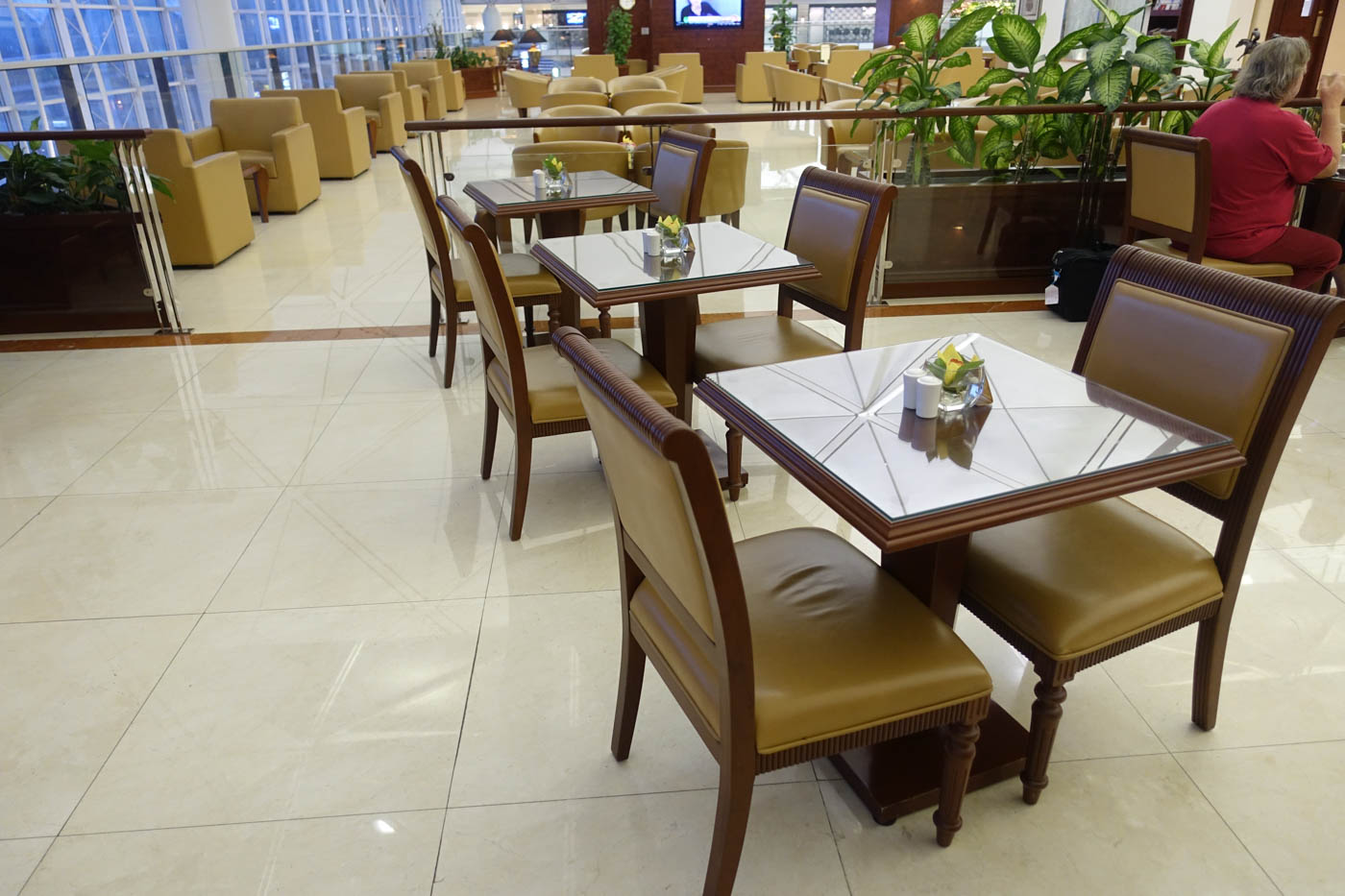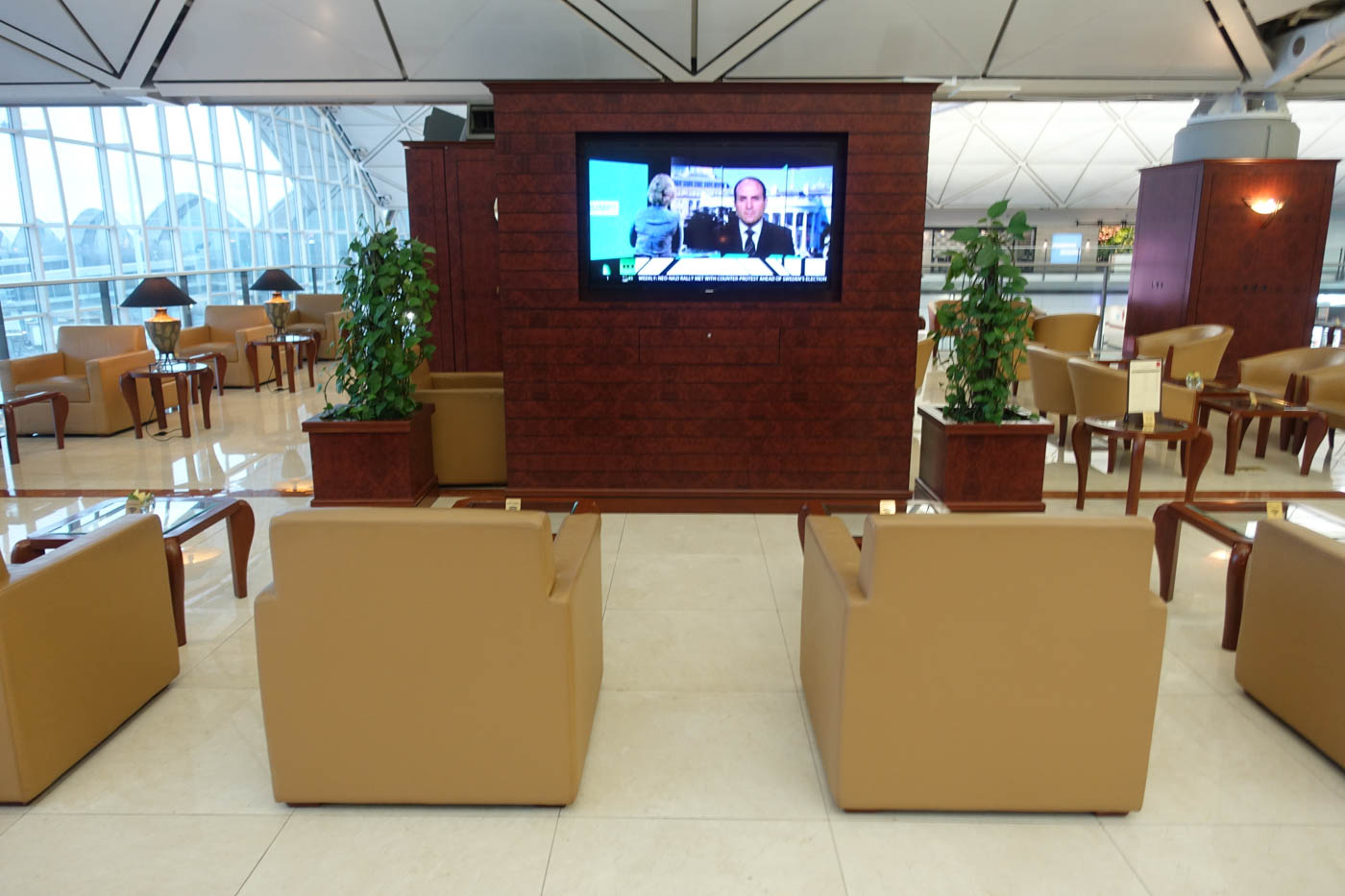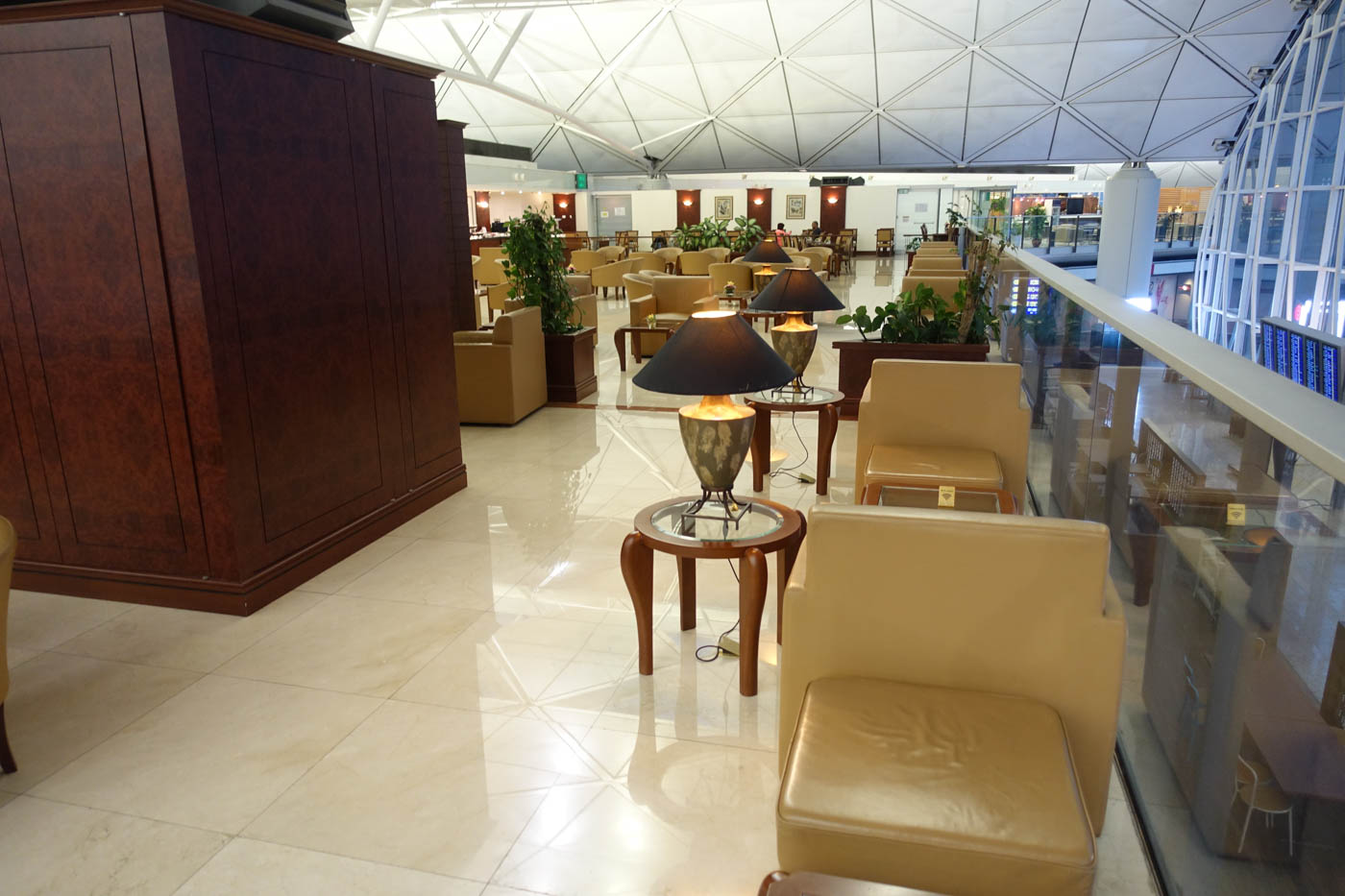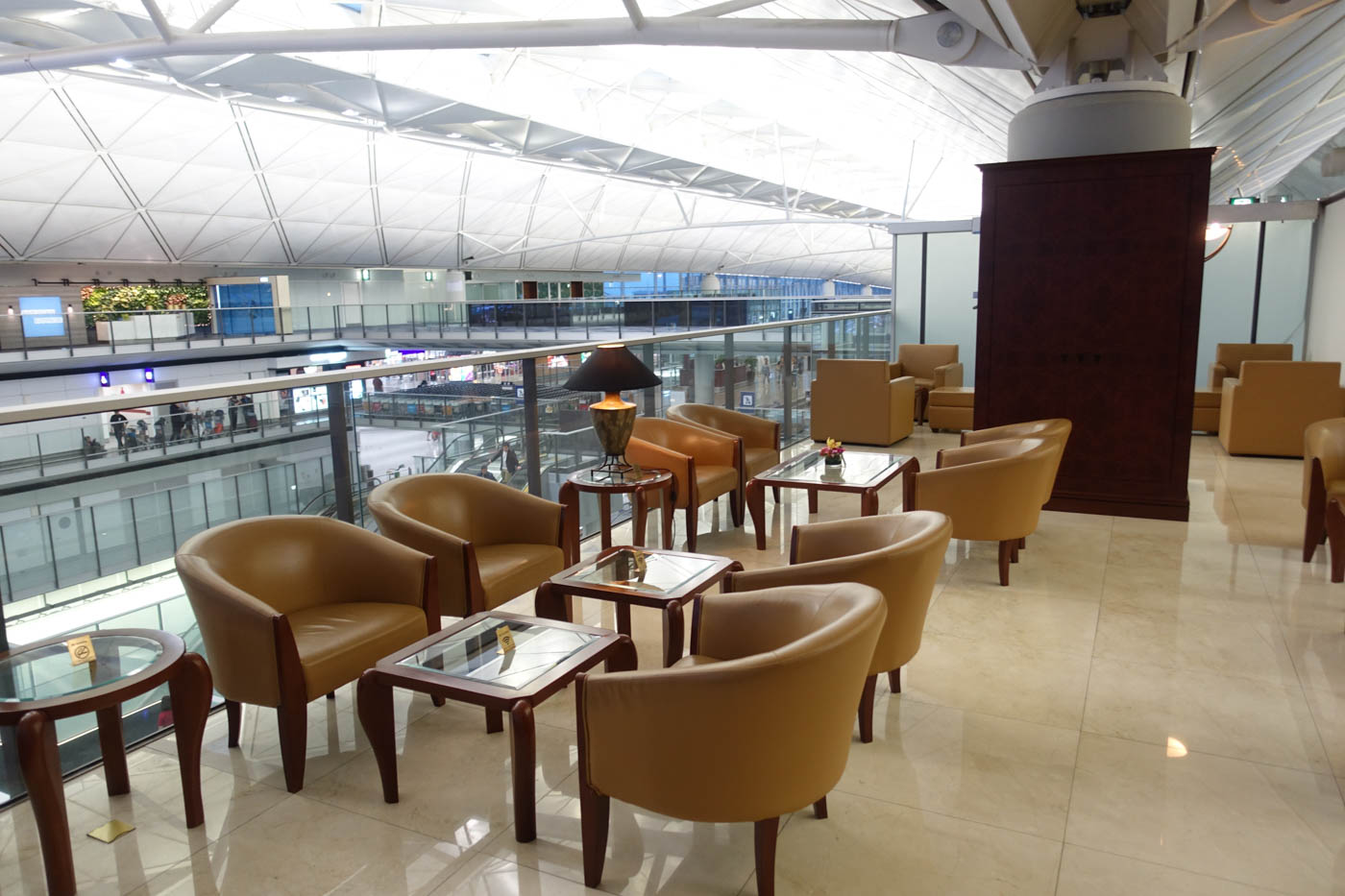 Shortly after sitting down, a waitress came over and offered to get us a drink. Both myself and Mrs B ordered a coffee, and the lady also explained that because the lounge was very quiet today, there was no hot food at the buffet. Instead, they would cook anything off the buffet menu to order and just to let her know what we wanted.
It was odd seeing a buffet with only signs...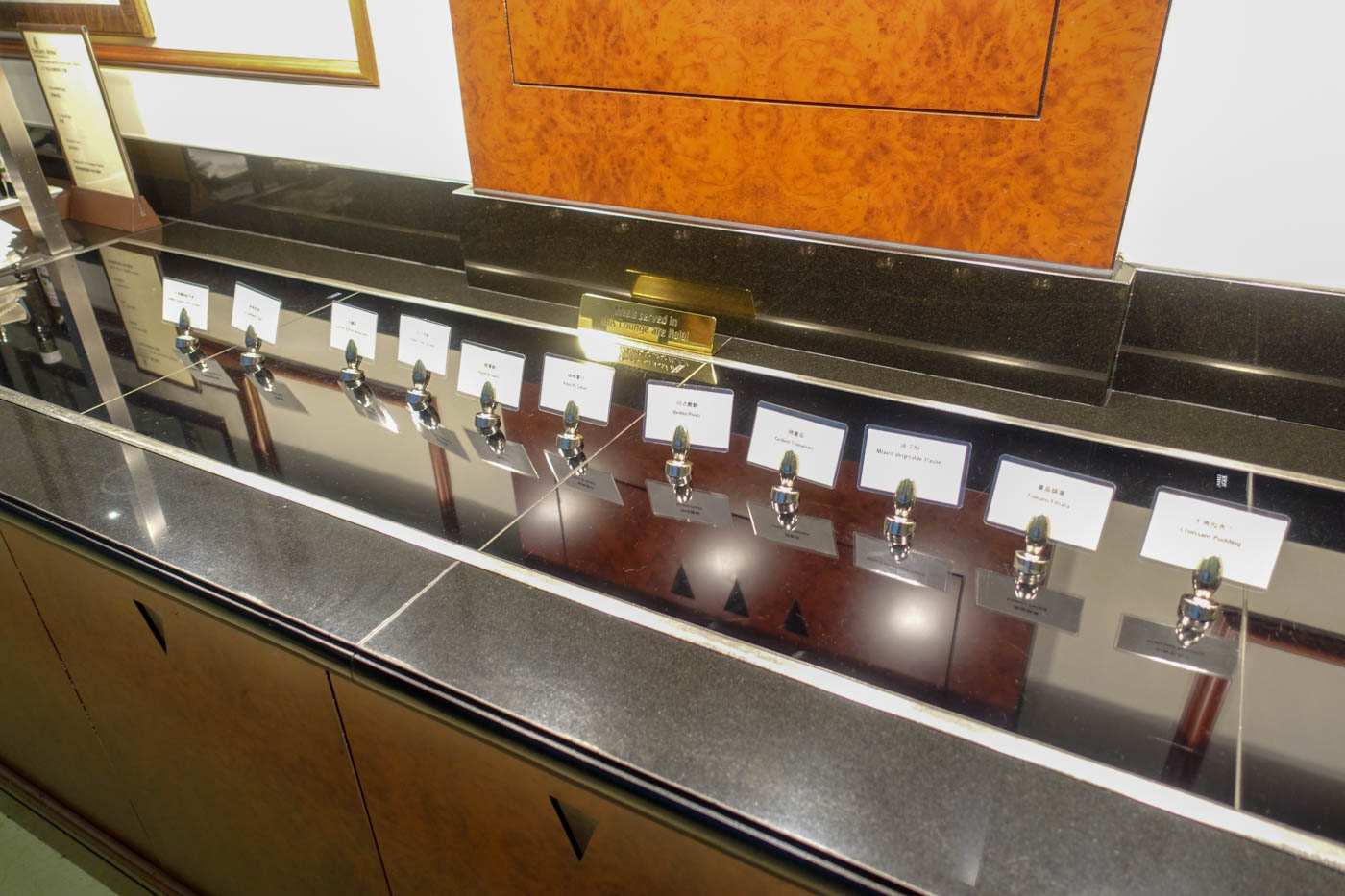 Our coffees arrived, and I went to explore the food options. Despite not having the hot food options in the buffet, there was a small selection of Dim Sum in the steamer, so we opted to go with that for breakfast as we were most likely going to eat on the plane anyway.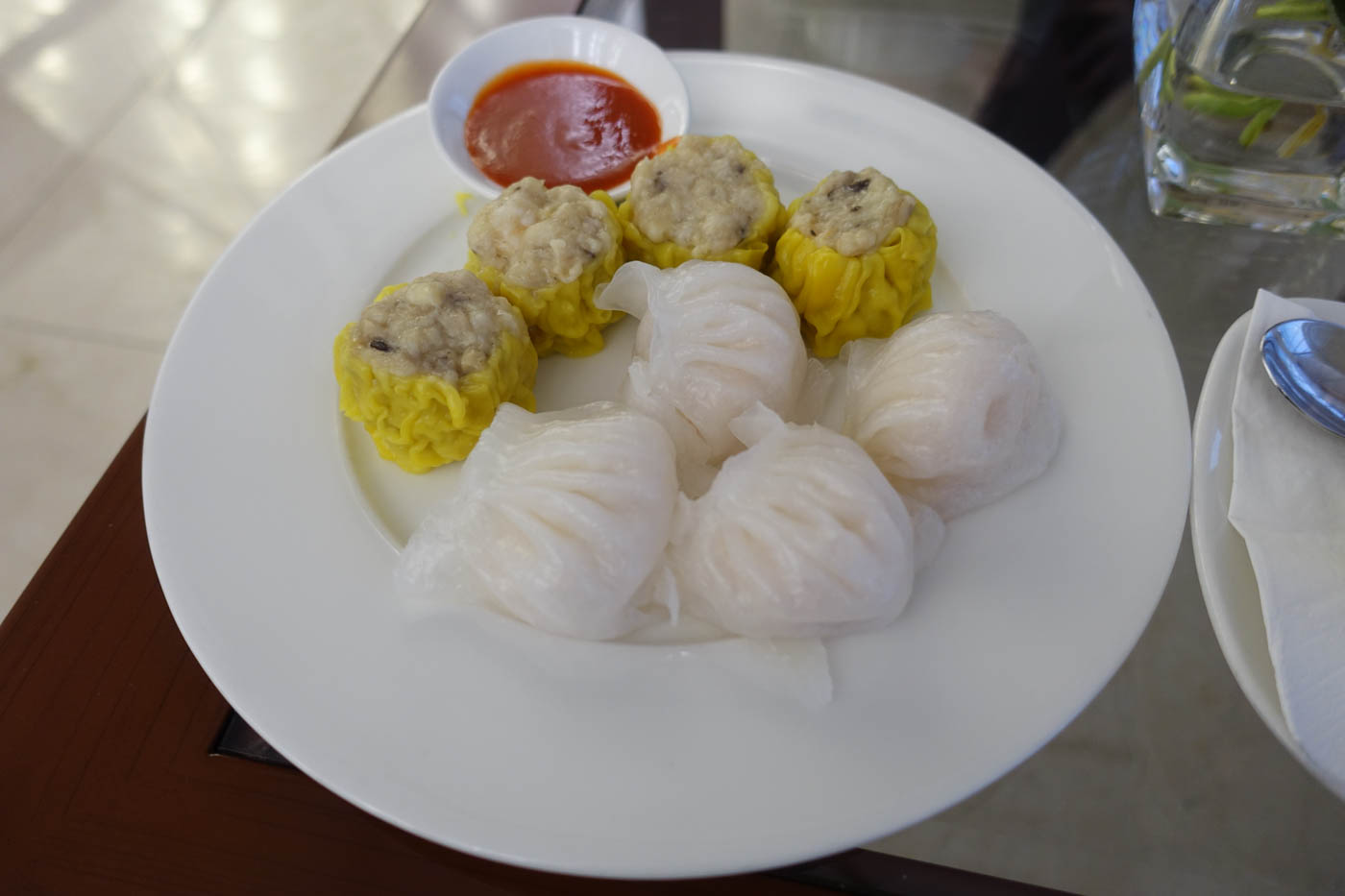 The lounge had a fully stocked bar, which was self-service as well as tea and coffee options.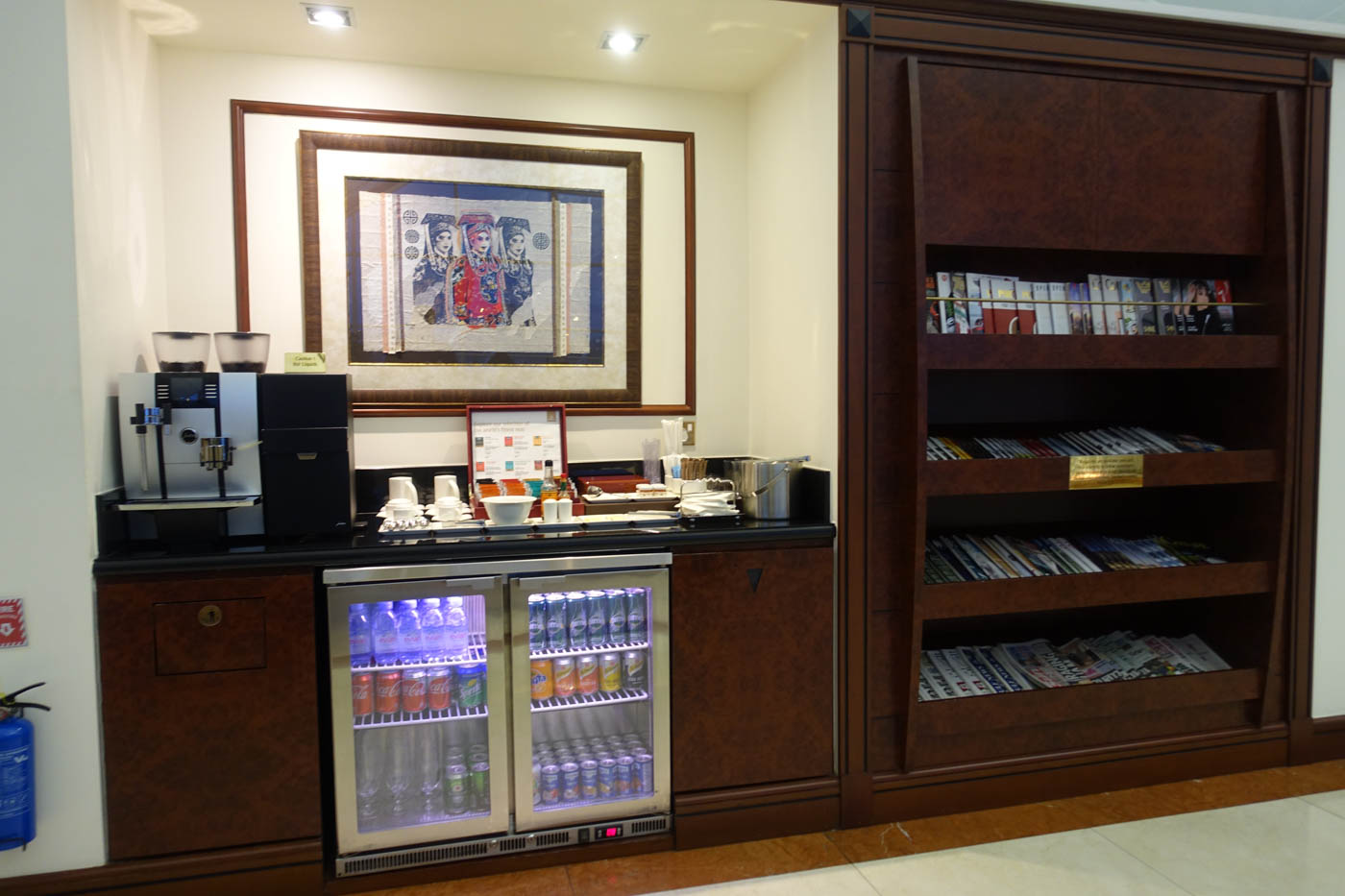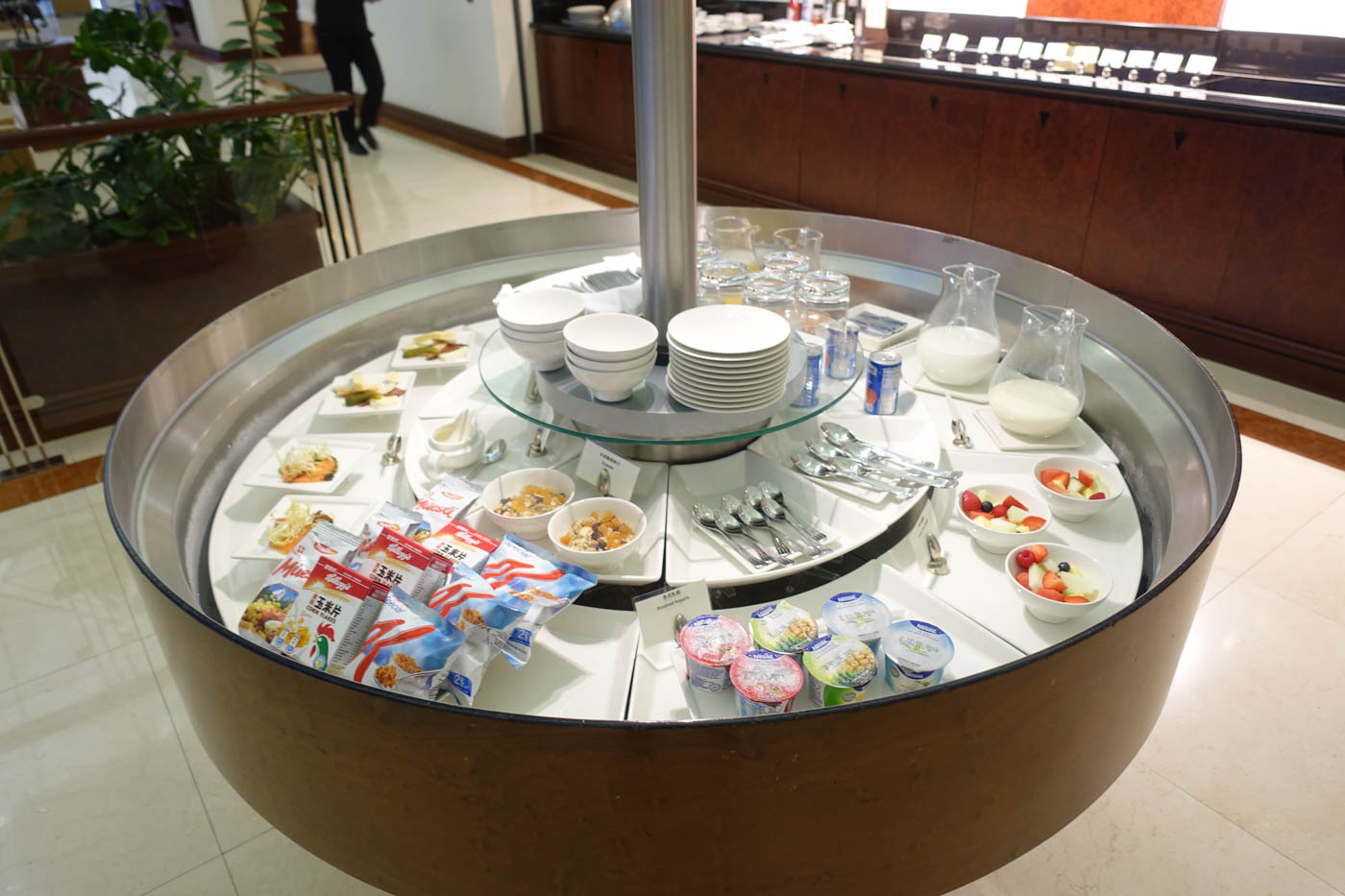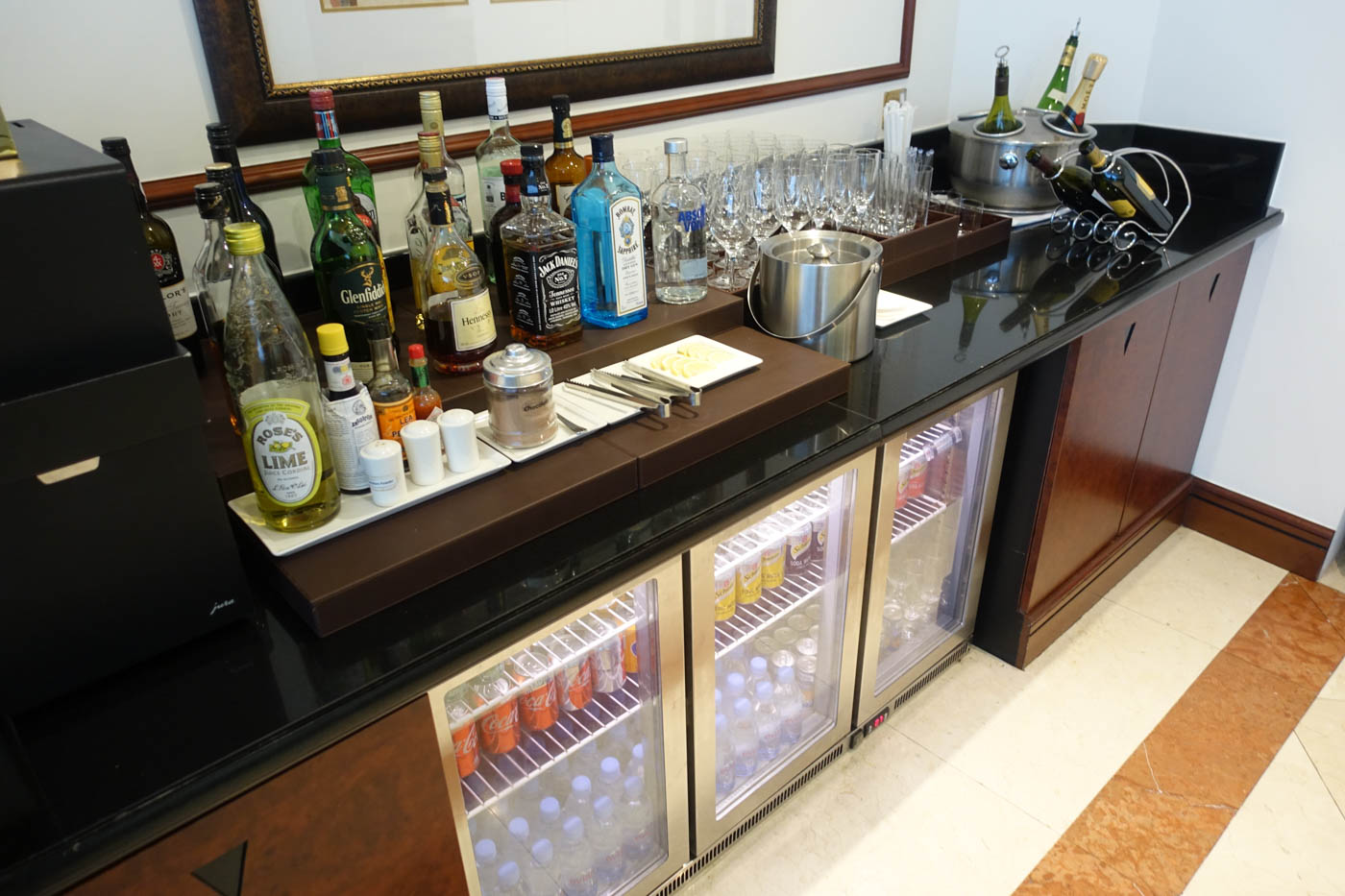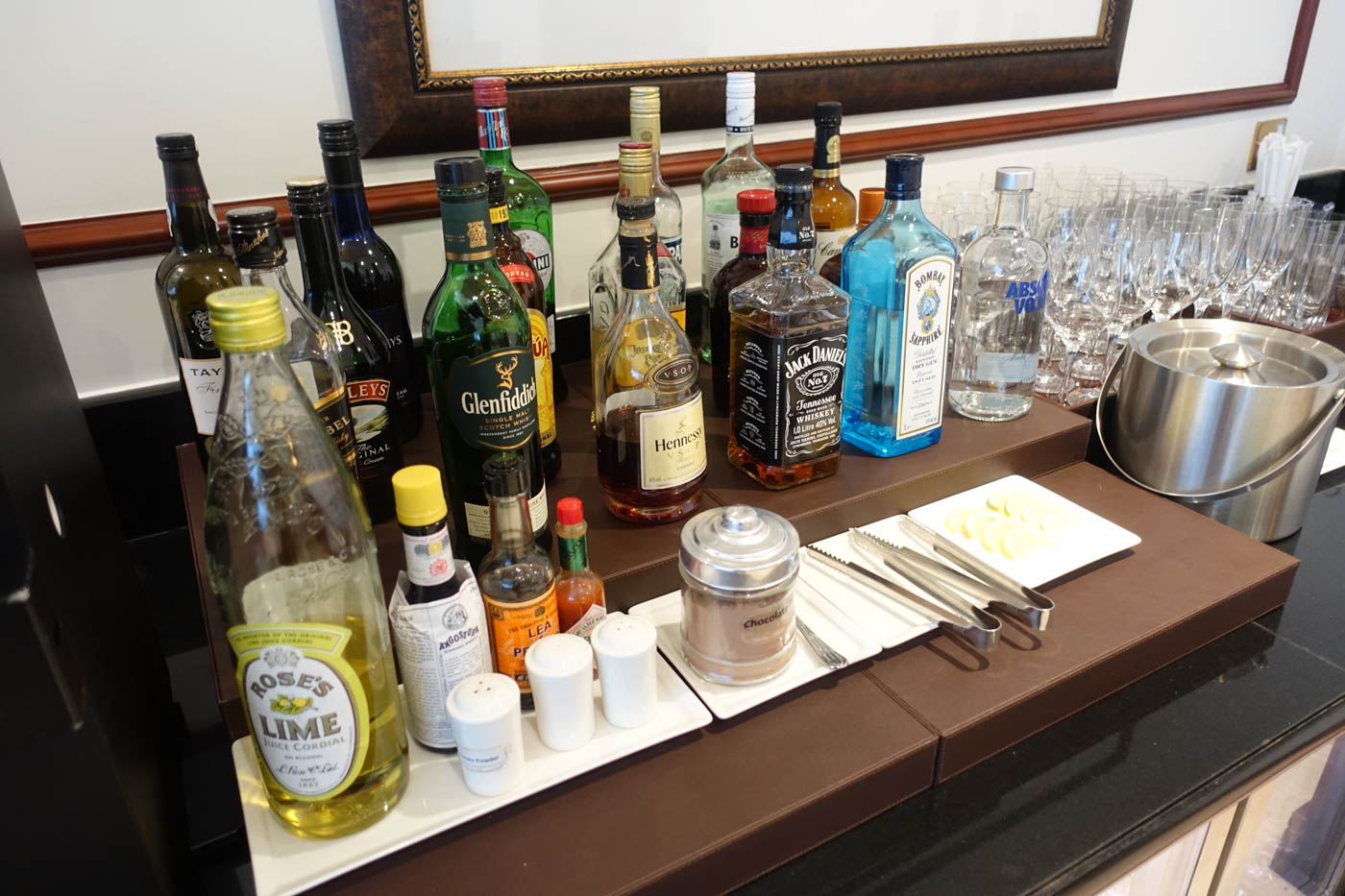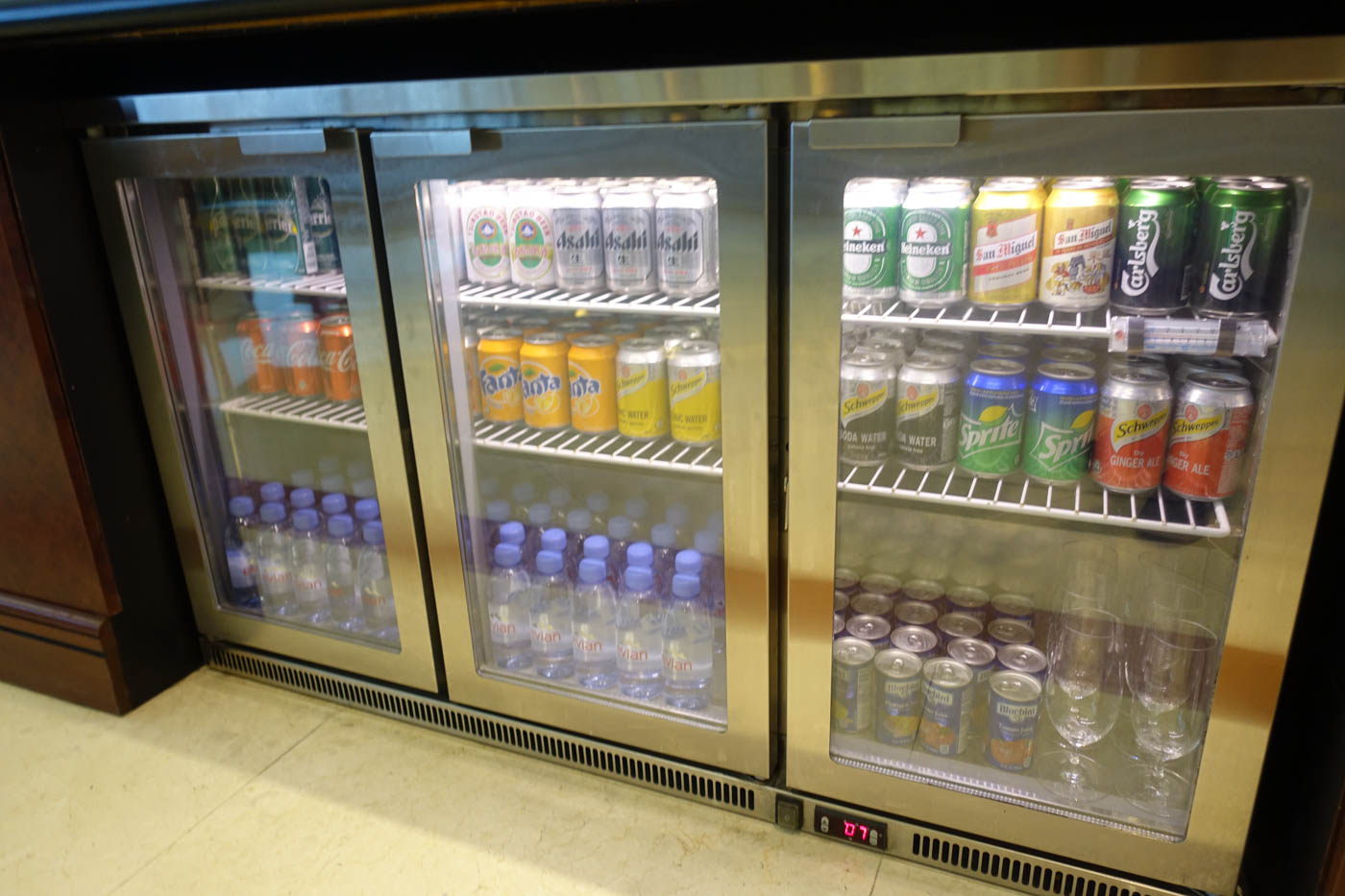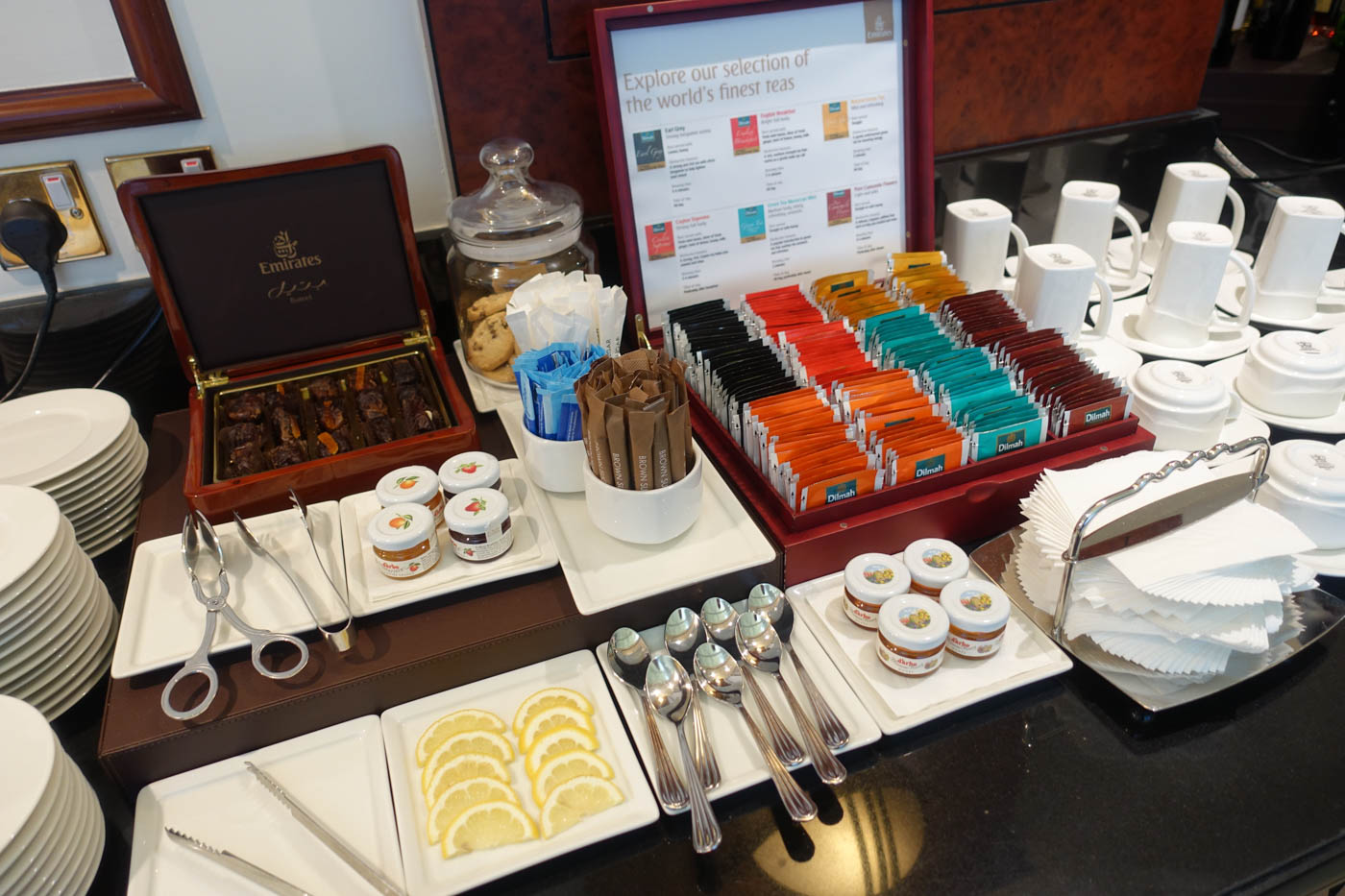 There was also a large business centre with computers and printing facilities.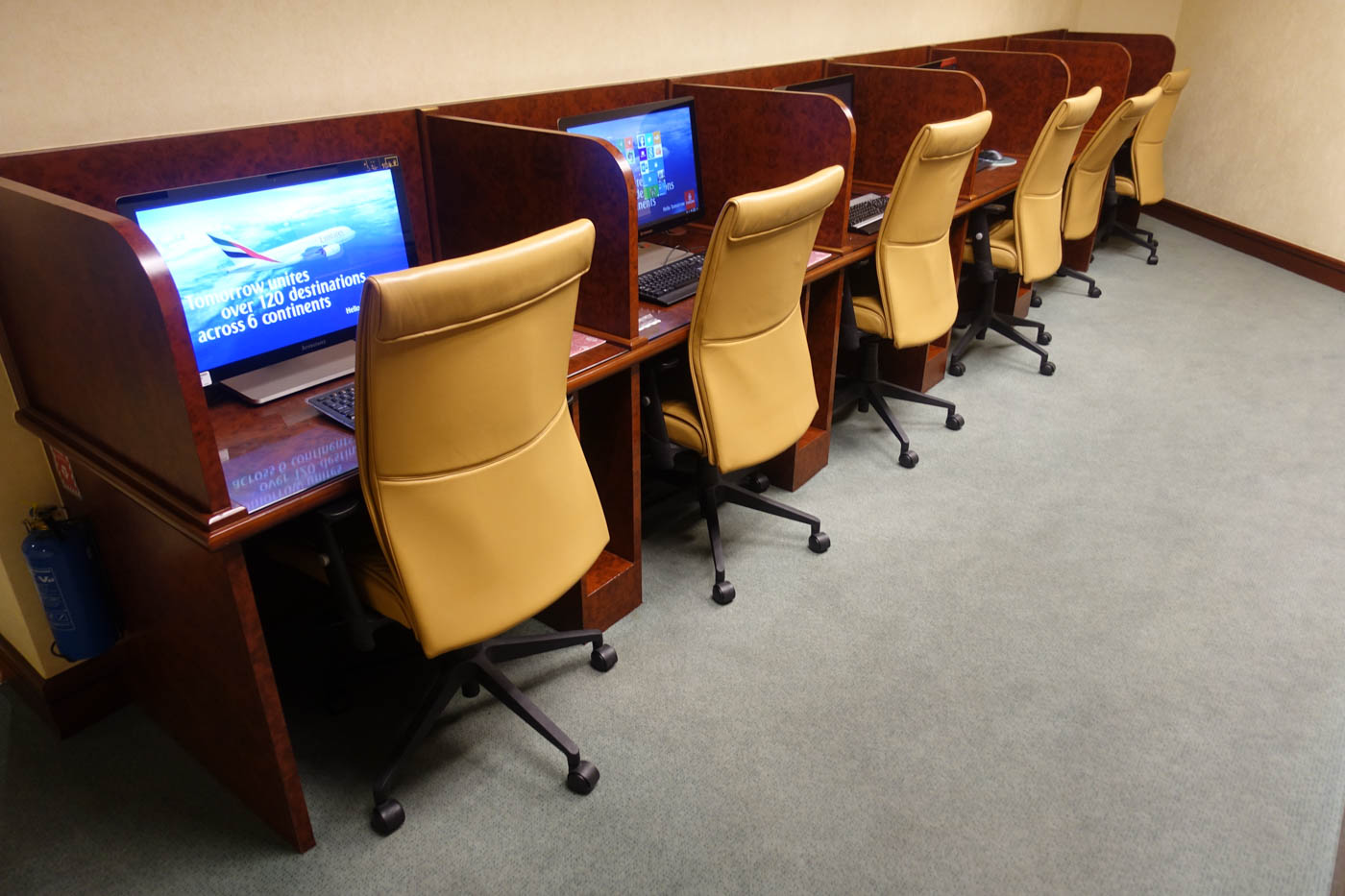 After finishing our coffee and a few snacks, we made our way down to the gate as boarding was due to start in 10mins.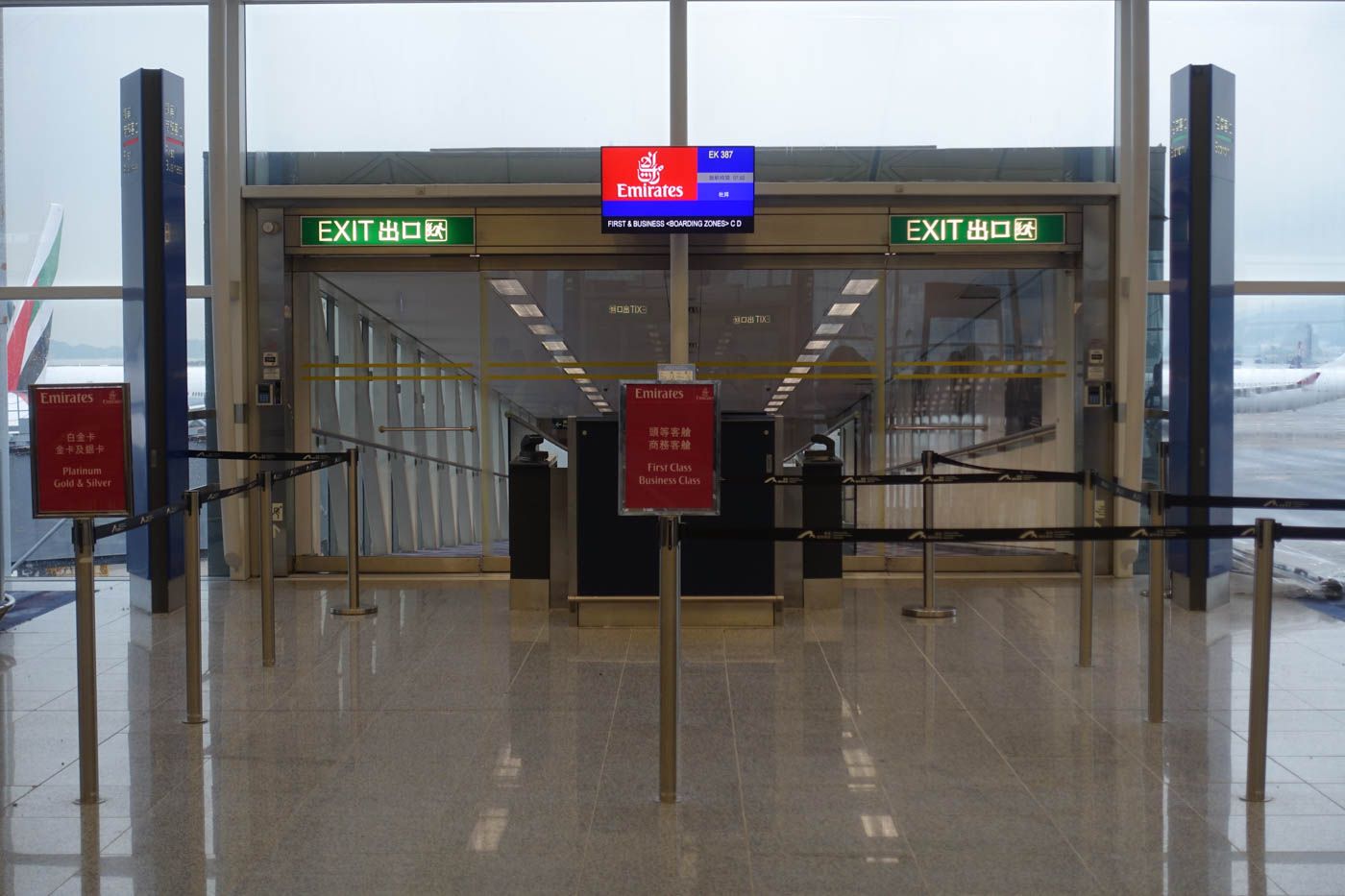 Overall Impression
The Emirates lounge at Hong Kong airport was nice, it reminded me a lot of the Emirates lounge in LAX and was a comfortable place to relax prior to the flight. I do find the decor in Emirates lounges to be a little sterile and bland. Depending on your departure time from Hong Kong I suspect the Qantas lounge may well be a nicer place to visit. Unfortunately, we were there too early.