Review: Hilton Amsterdam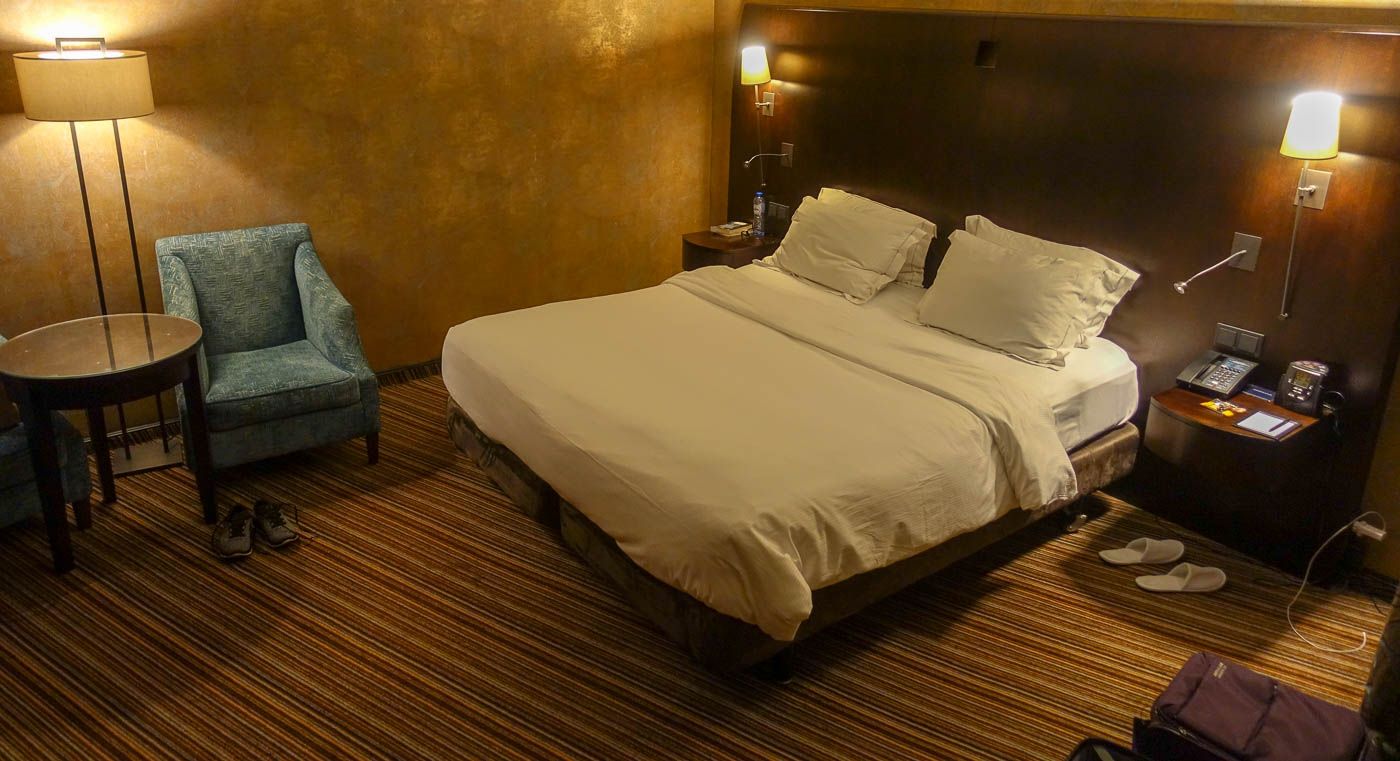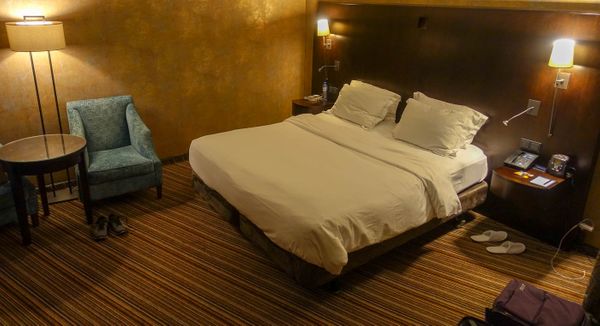 Table of Contents
Escaping Winter to Europe With a Quick Stopover in Hong Kong
Review: Qantas International Business Lounge Sydney
Review: Qantas A330 Business Suites Sydney to Hong Kong
Review: Conrad Hong Kong Junior Suite
Review: Emirates Business / First Lounge Hong Kong
Review: Emirates 777 First Class Hong Kong to Dubai
Review: Emirates Concourse B First Class Lounge Dubai
Review: Emirates A380 First Class Dubai to Amsterdam
Travel: Exploring Amsterdam
Review: Hilton Amsterdam
Travel: Exploring Paris
Review: Drawing Hotel Paris
Review: Etihad First/Business Lounge Paris Airport
Review: Etihad EY32 A380 Apartments Paris to Abu Dhabi
Review: Etihad EY454 A380 Apartments Abu Dhabi to Sydney

The Hilton Amsterdam is an interesting hotel with quite a history, best known for the John Lennon and Yoko 1969 'bed-in for peace'. The Hotel even has a dedicated John and Yoko suite.
This hotel probably wouldn't have been my first pick of places in Amsterdam, but it was reasonably priced, and I wanted to really test out the Hilton Diamond benefits this trip. We arrived at the hotel around 10pm, and after our automatic upgrade experience at the Conrad in Hong Kong I was ever hopeful that we would get a complimentary upgrade here as well, but alas my hopes were shattered. I asked the lady behind the desk if there were any upgrades available for Diamond members, and she tapped away on the keyboard and said yes we could upgrade to a junior suite, but it would be an extra 150 euro per night. I was too tired to argue the point and just said no. But it was very disappointing that the hotel had space yet clearly wasn't interested in looking after it's top tier members.
The Hilton Amsterdam is located right on a canal with a lovely patio/bar that overlooks the peaceful canal waters.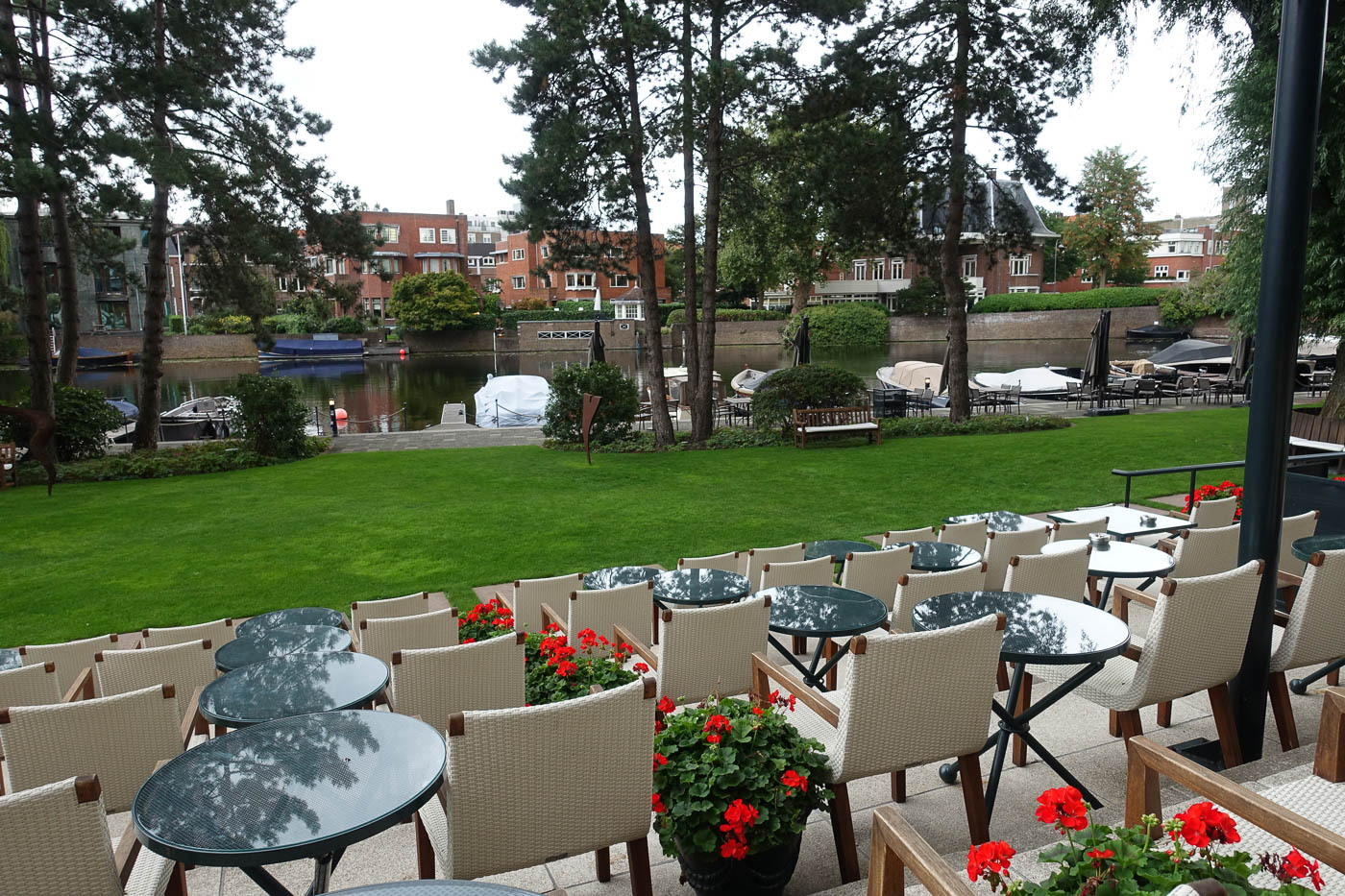 After completing our check-in process, we made our way up to the room, thanks to the lack of upgrade we were in a standard room that opened up to a shared bedroom area with a small desk and two chairs.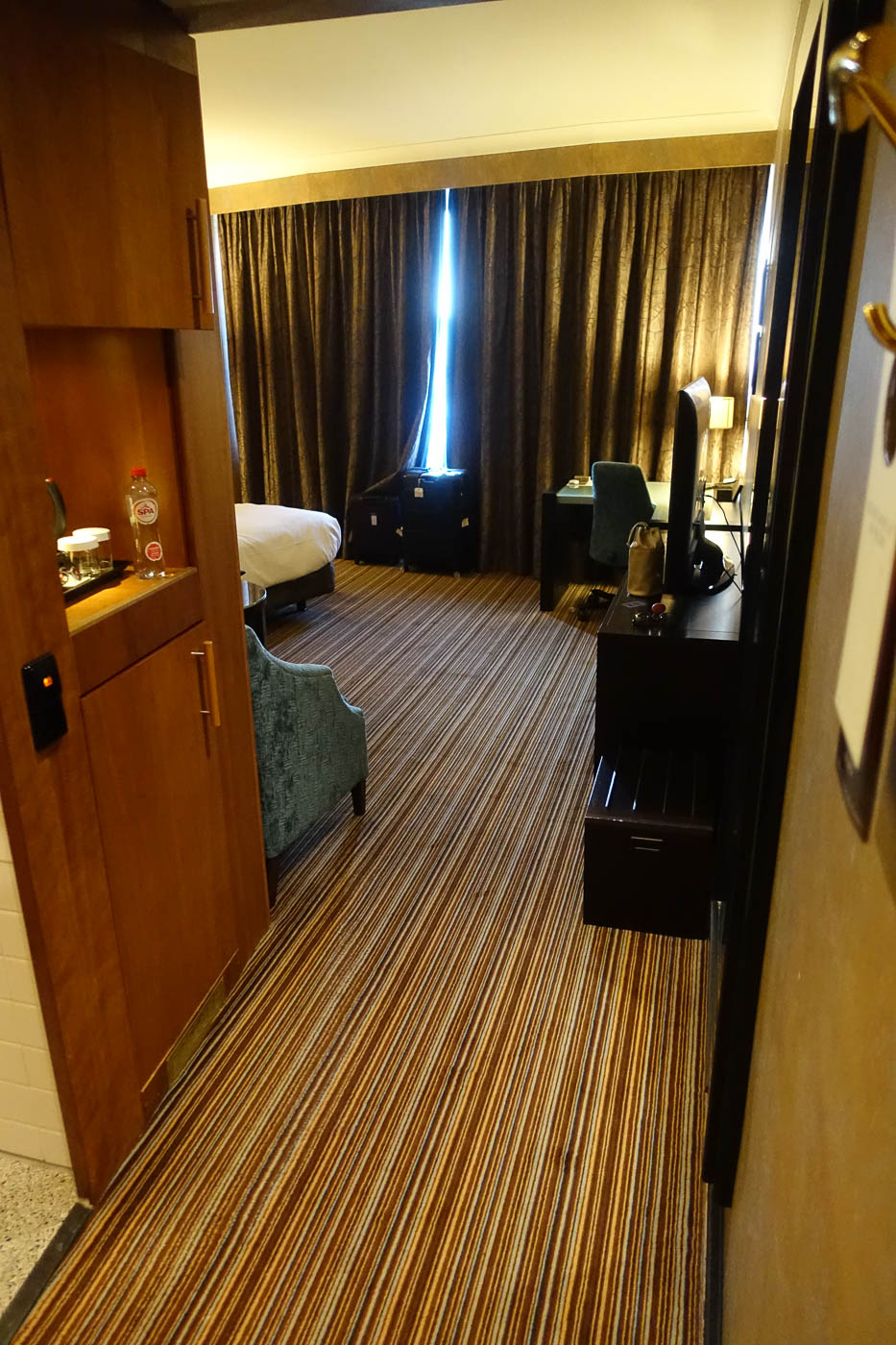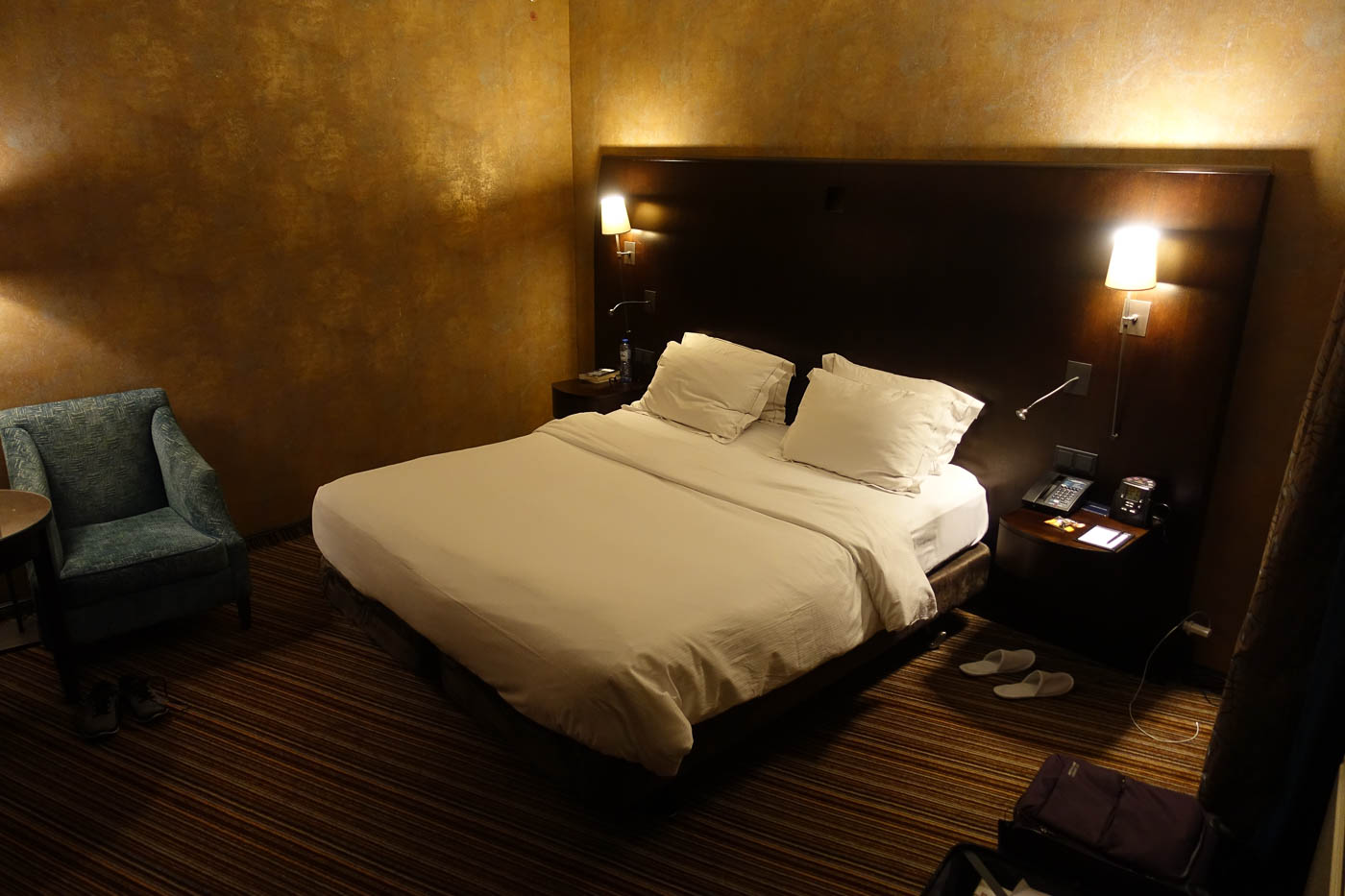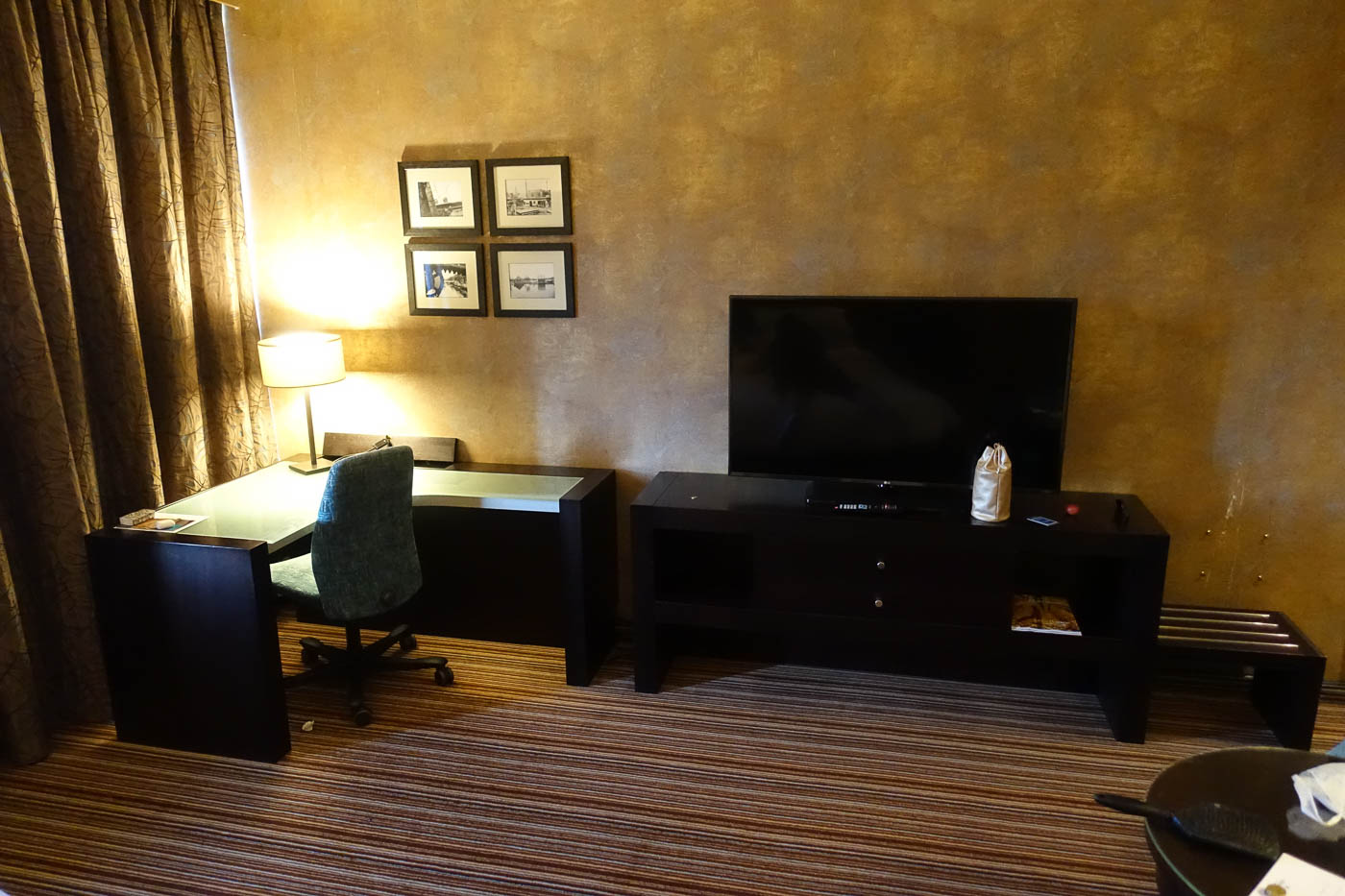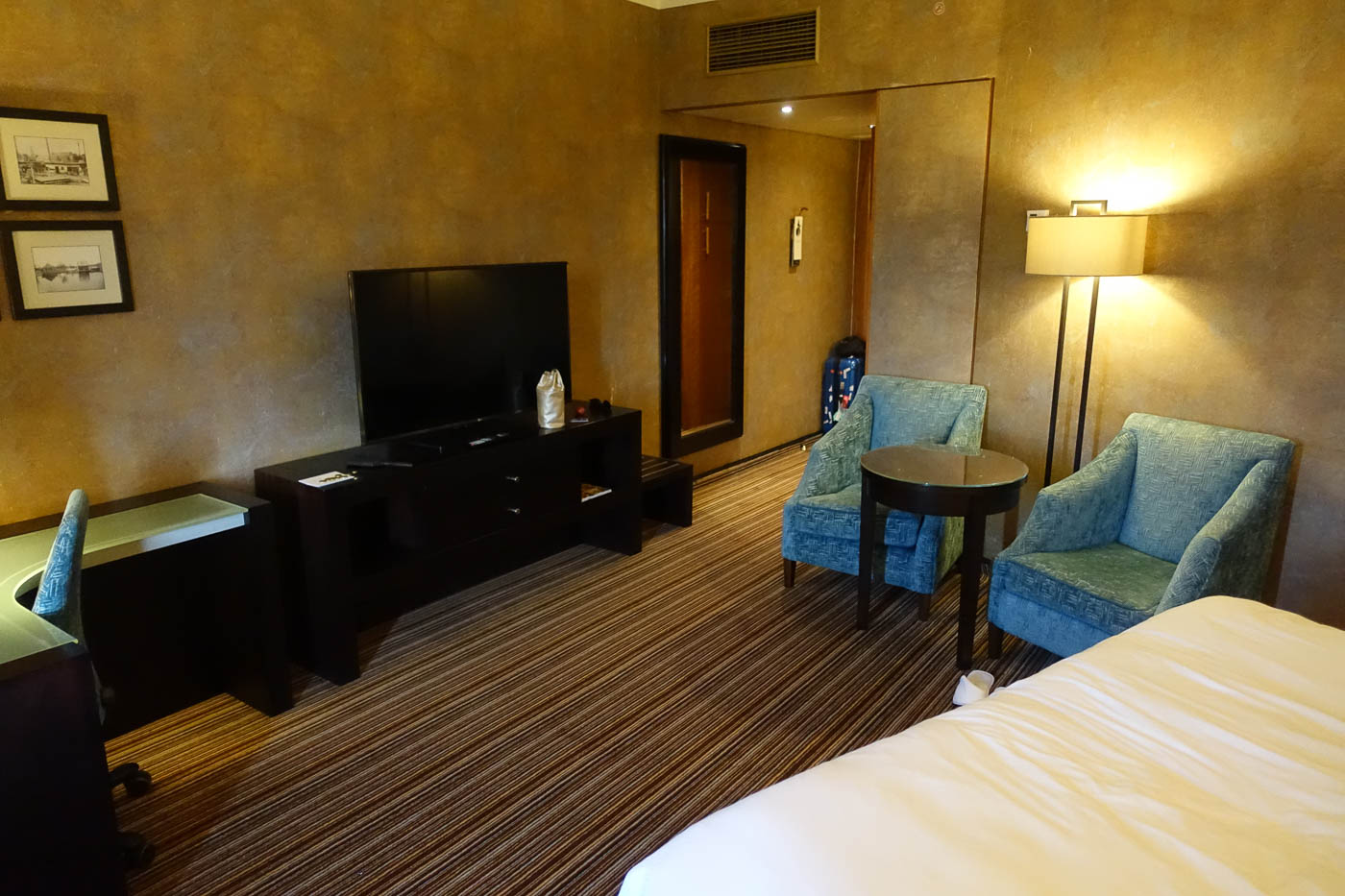 The room also had a small mini bar with tea and instant coffee.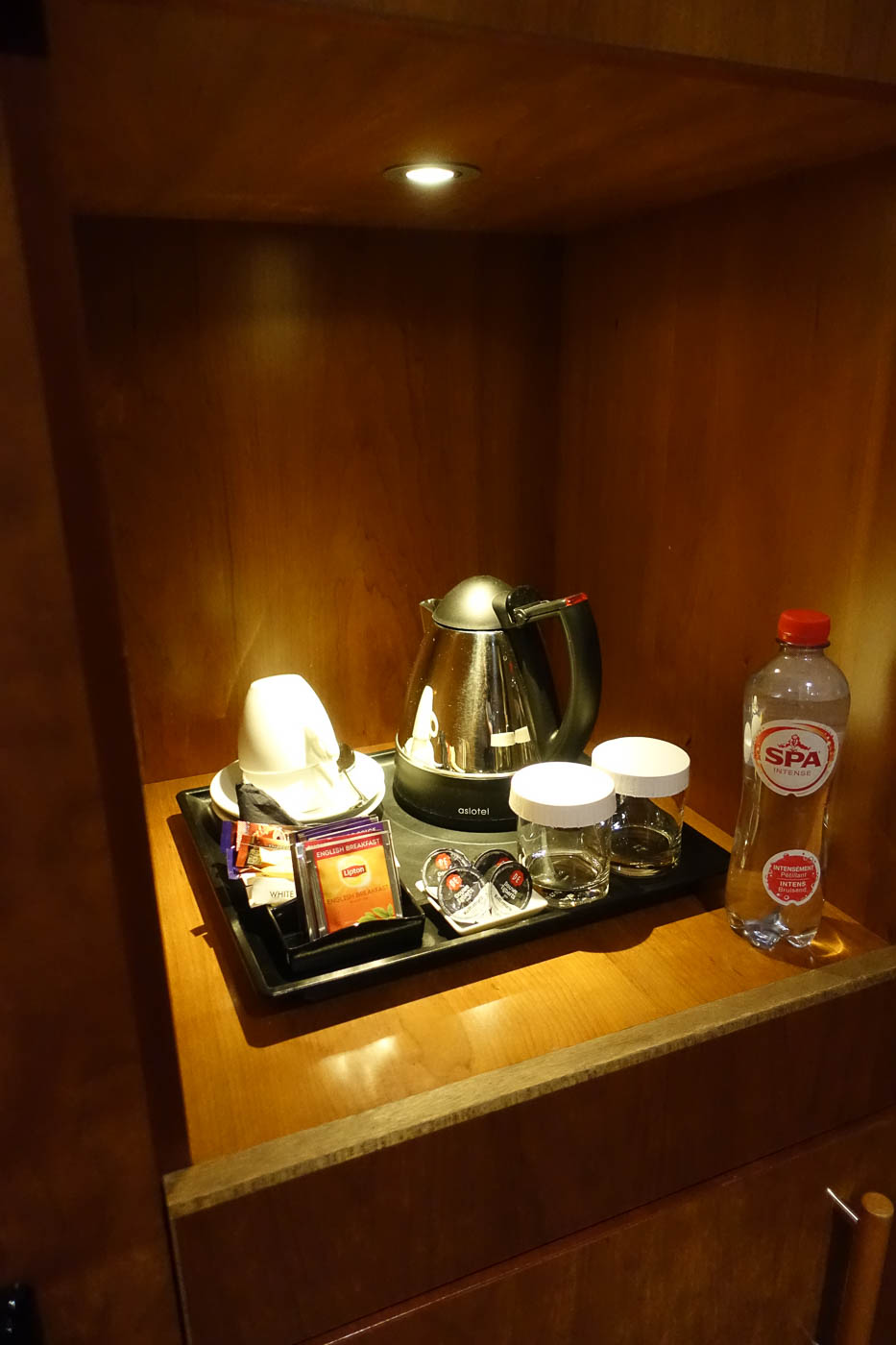 The bathroom was small. However, it was quite clean and tidy considering it could have used a renovation.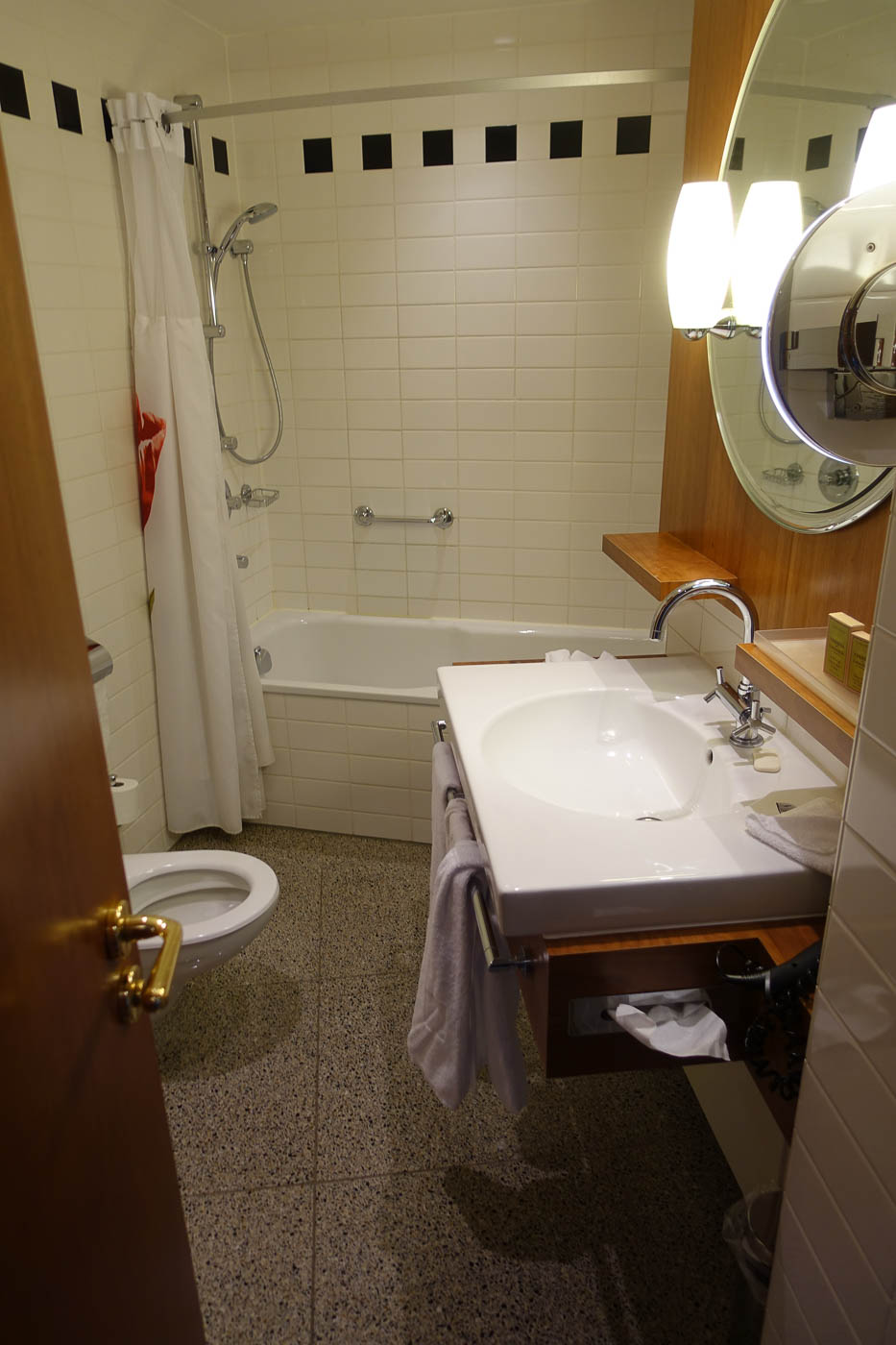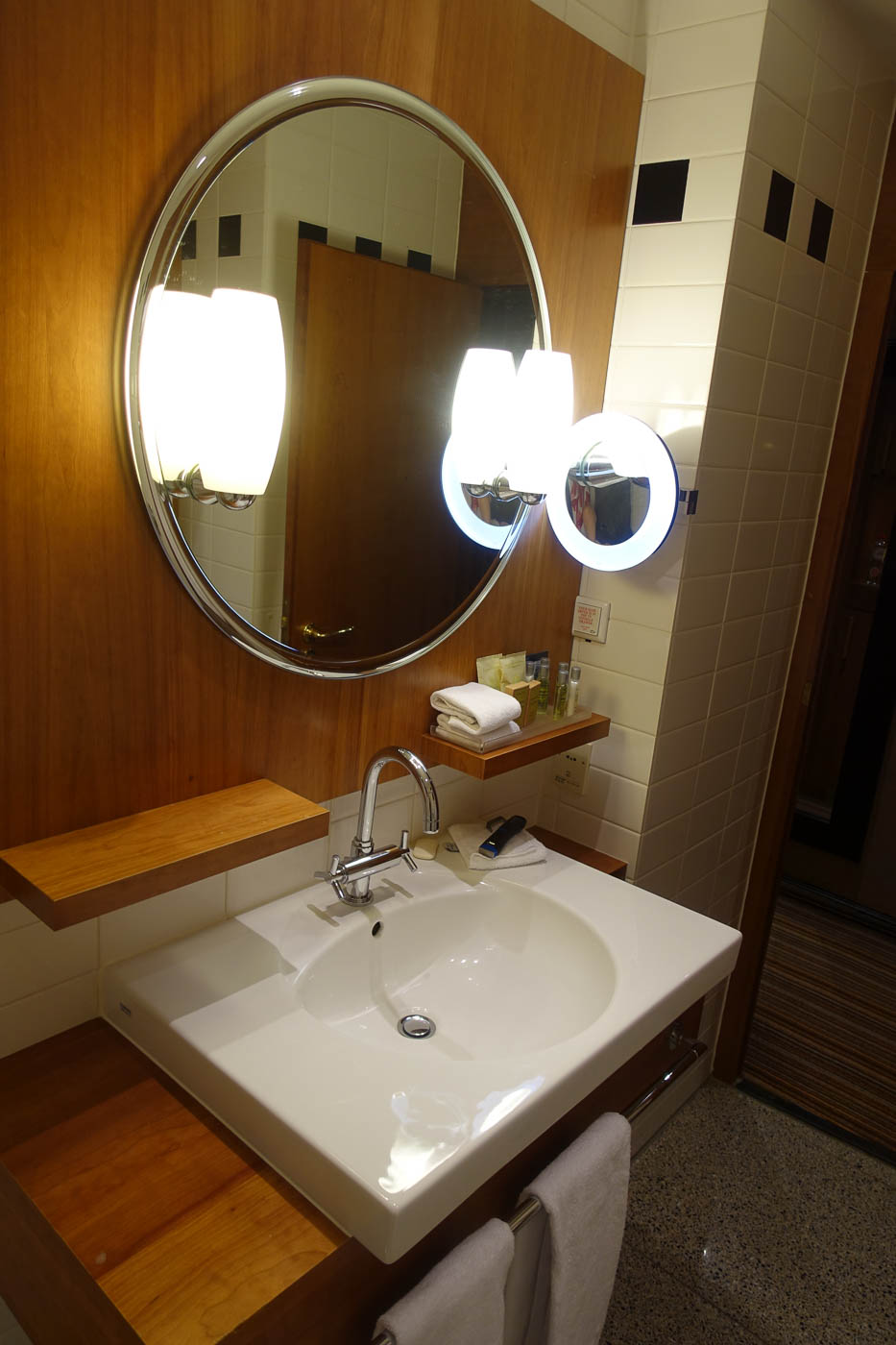 Executive Lounge
The executive lounge was on the rooftop, it looked like it had been added to the roof as an afterthought, but provided a fantastic view of the city. You took the elevator to level 10 and stepped straight out into the executive lounge entrance.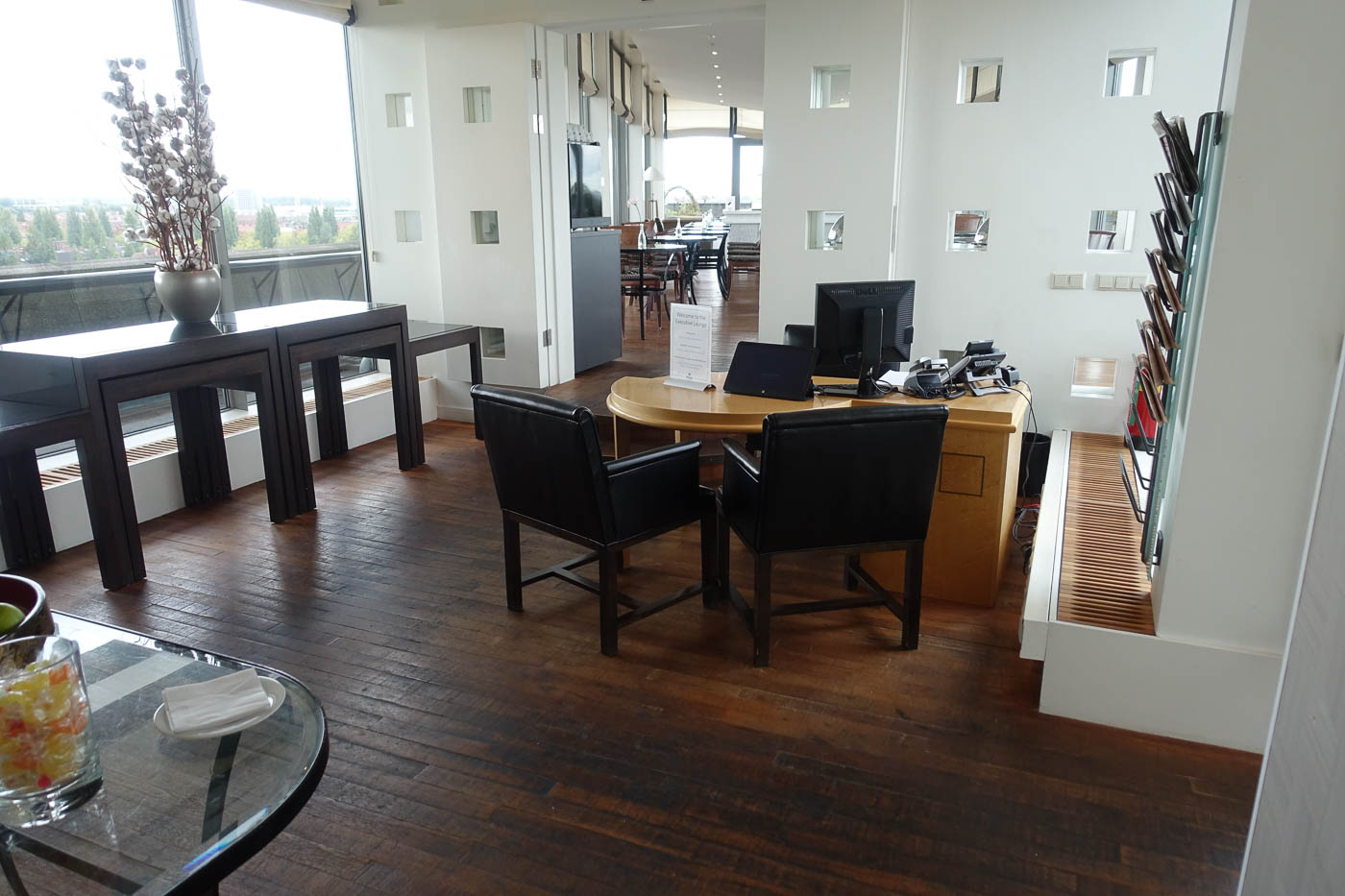 Once you entered the lounge, there were several little tables and chairs as well as a small sitting area with two sofas.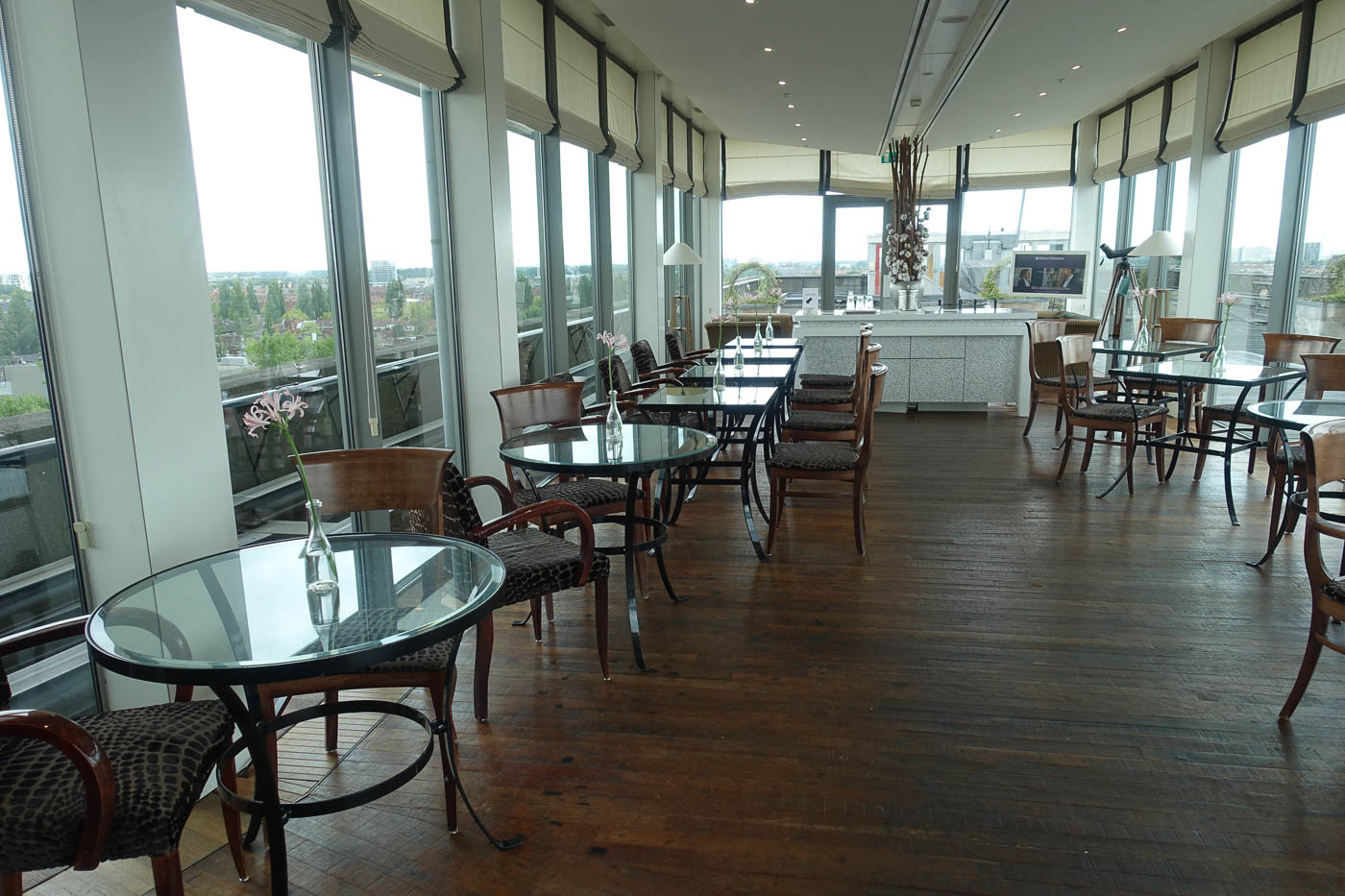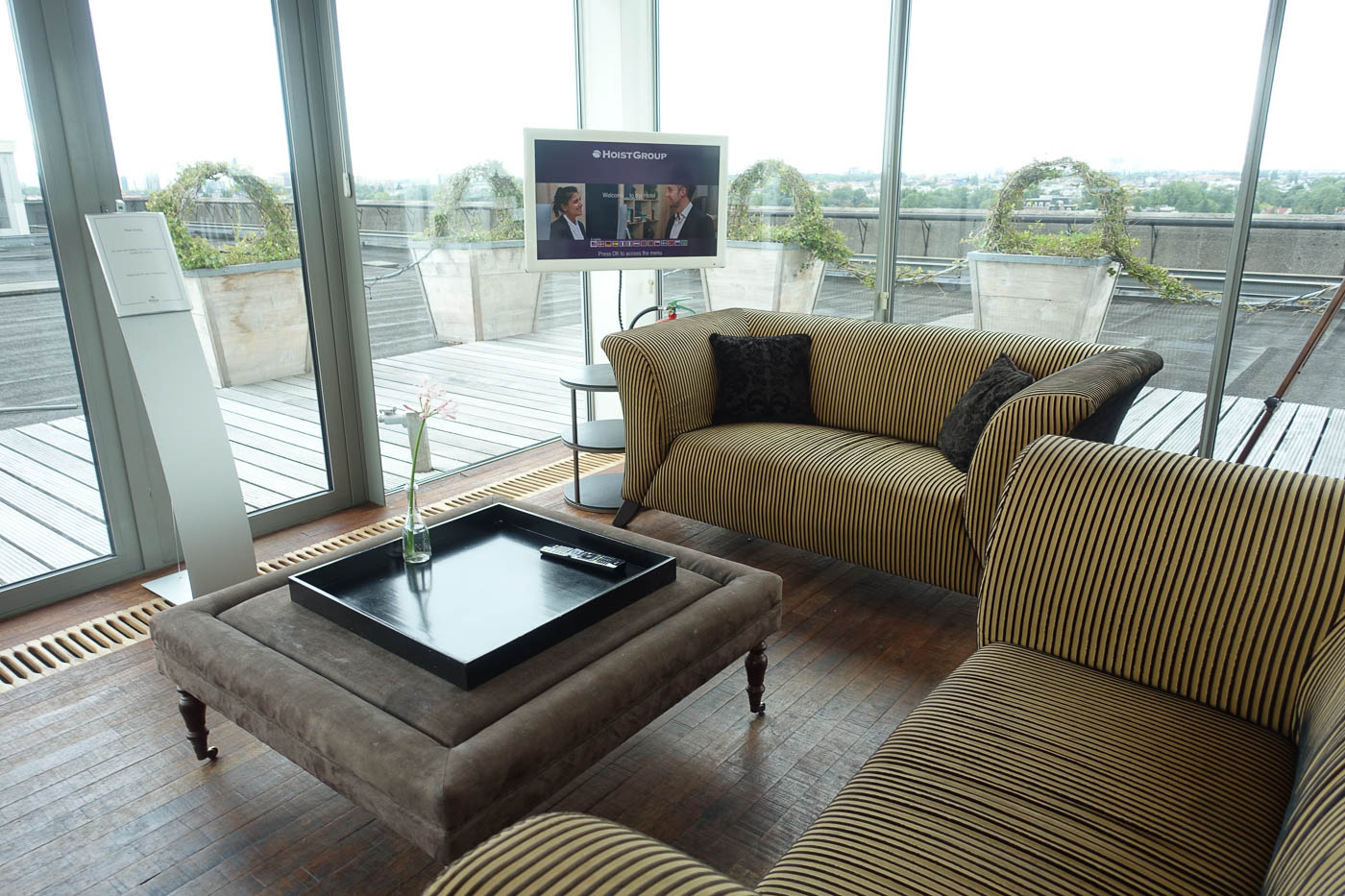 They provided a pretty decent spread for afternoon tea and pre-dinner canapes.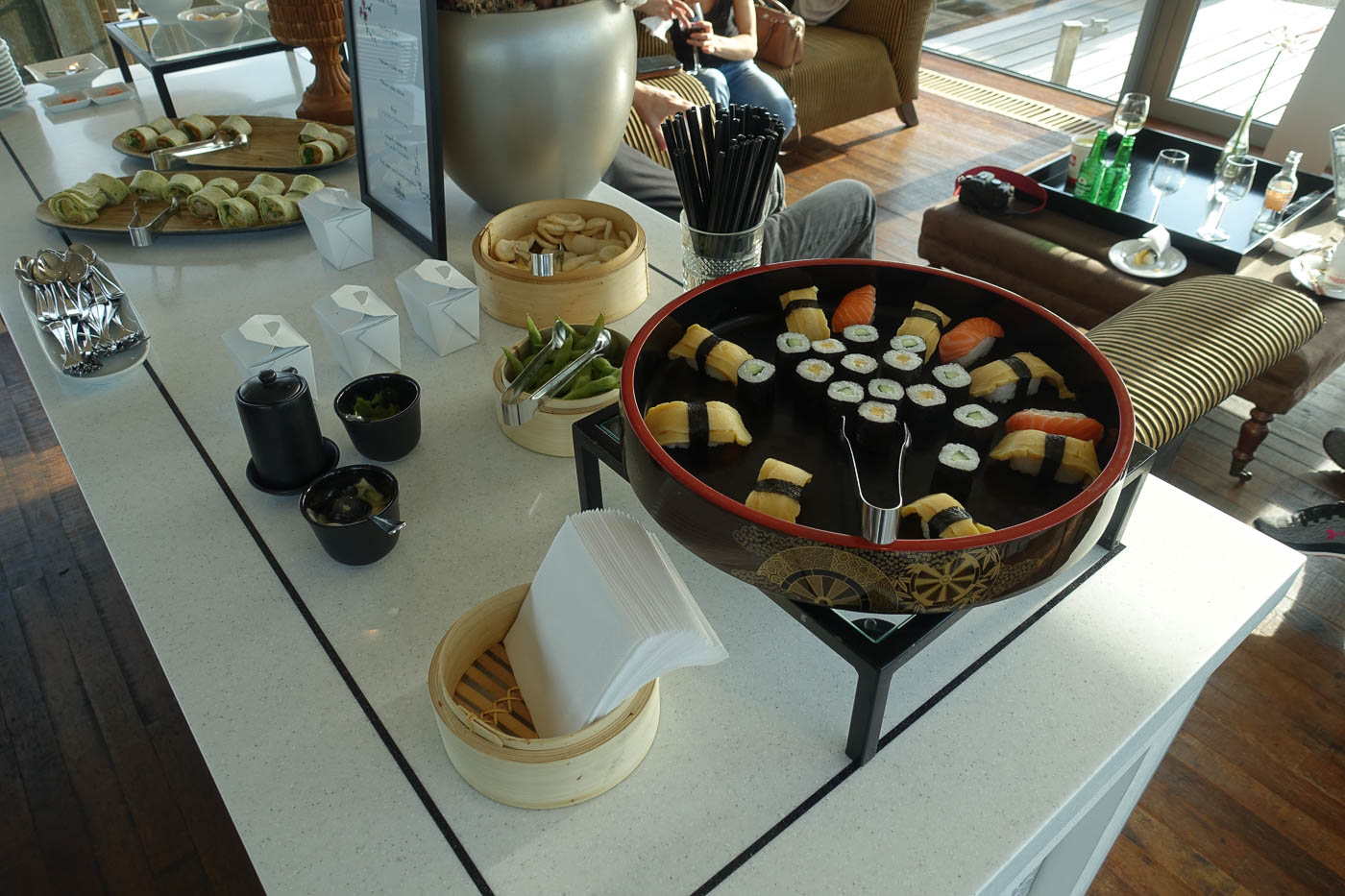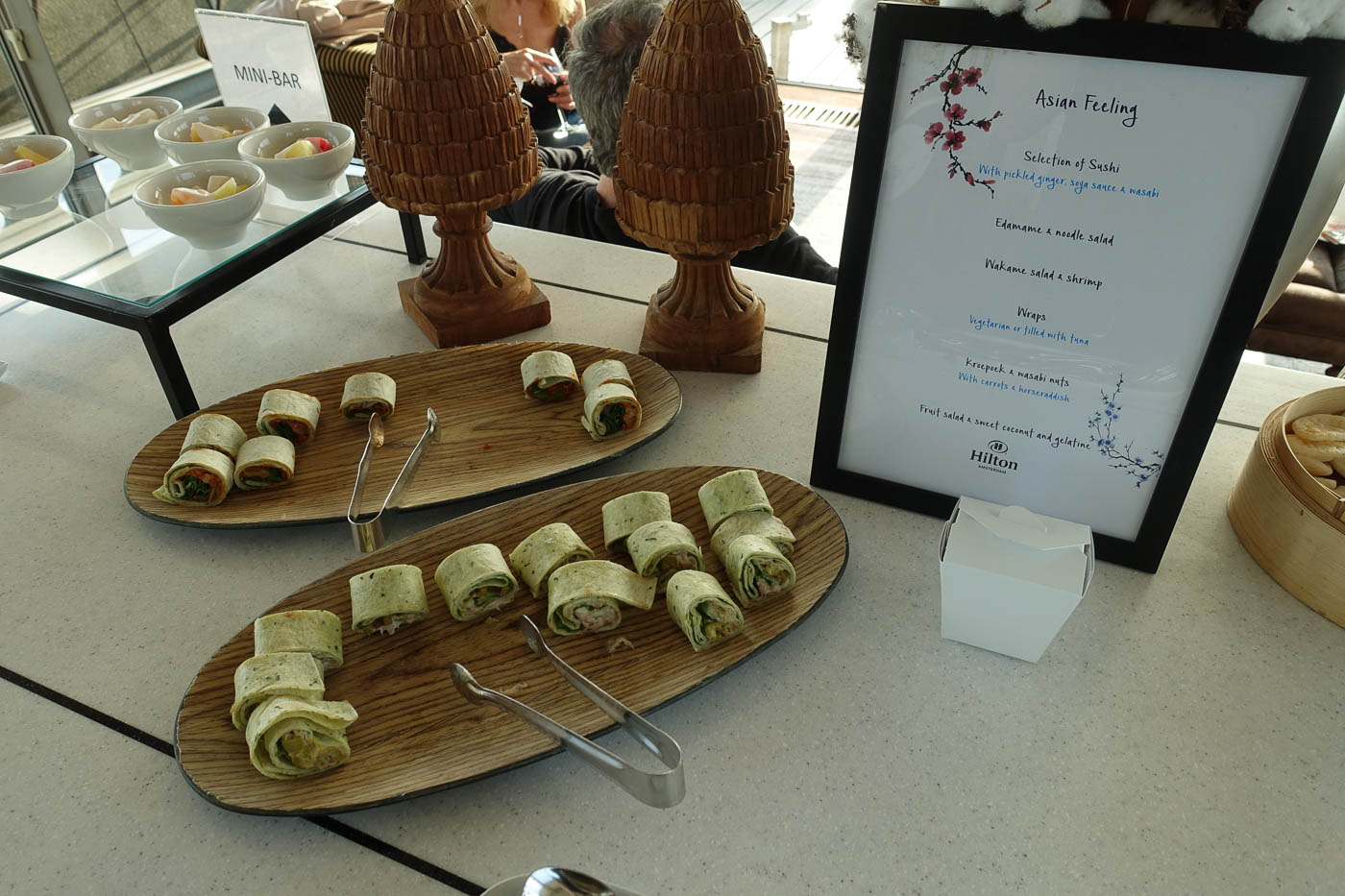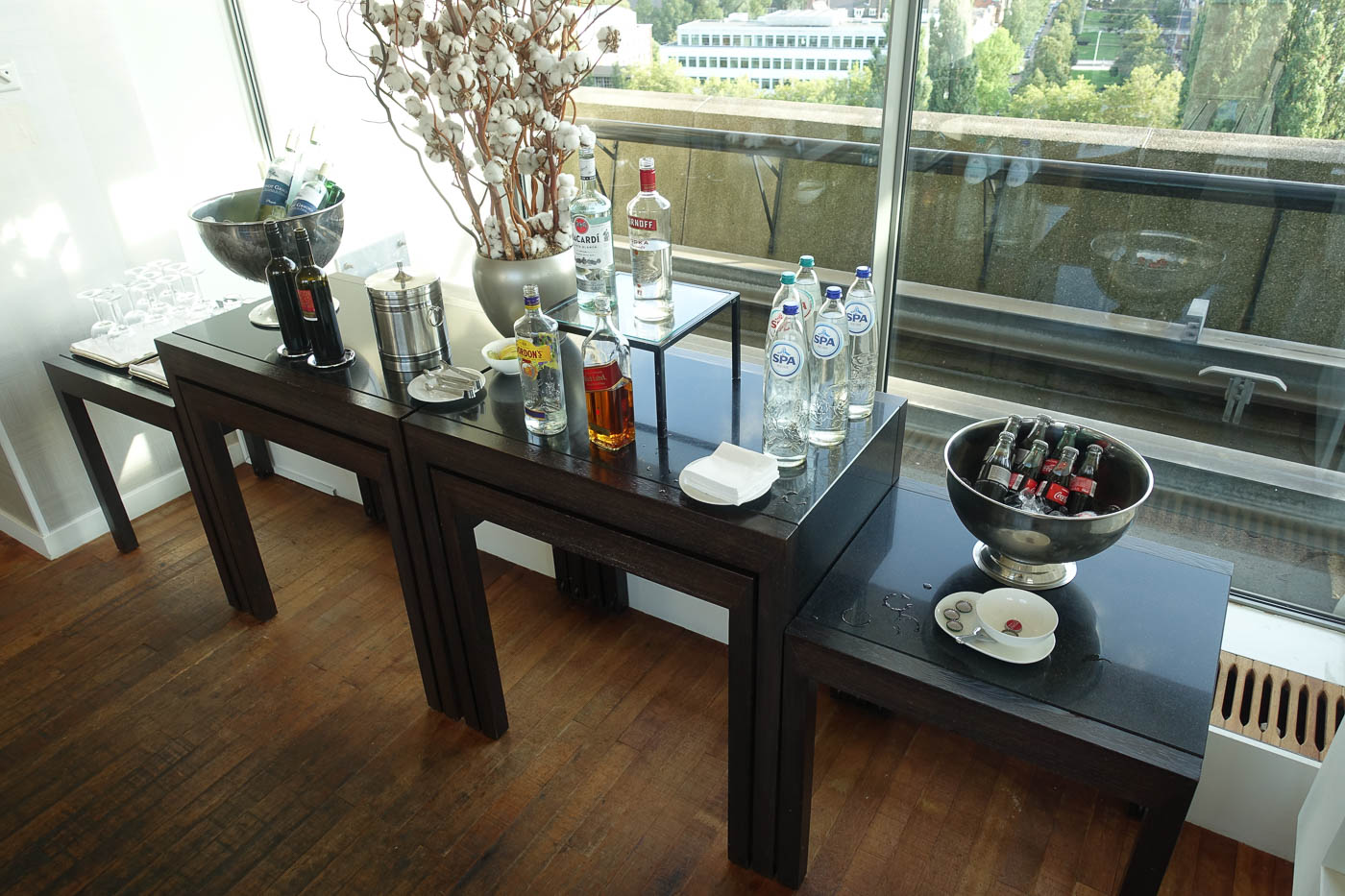 They made the most of the awesome view and provided a telescope on a tripod so you could check out the skyline of Amsterdam, which was pretty cool.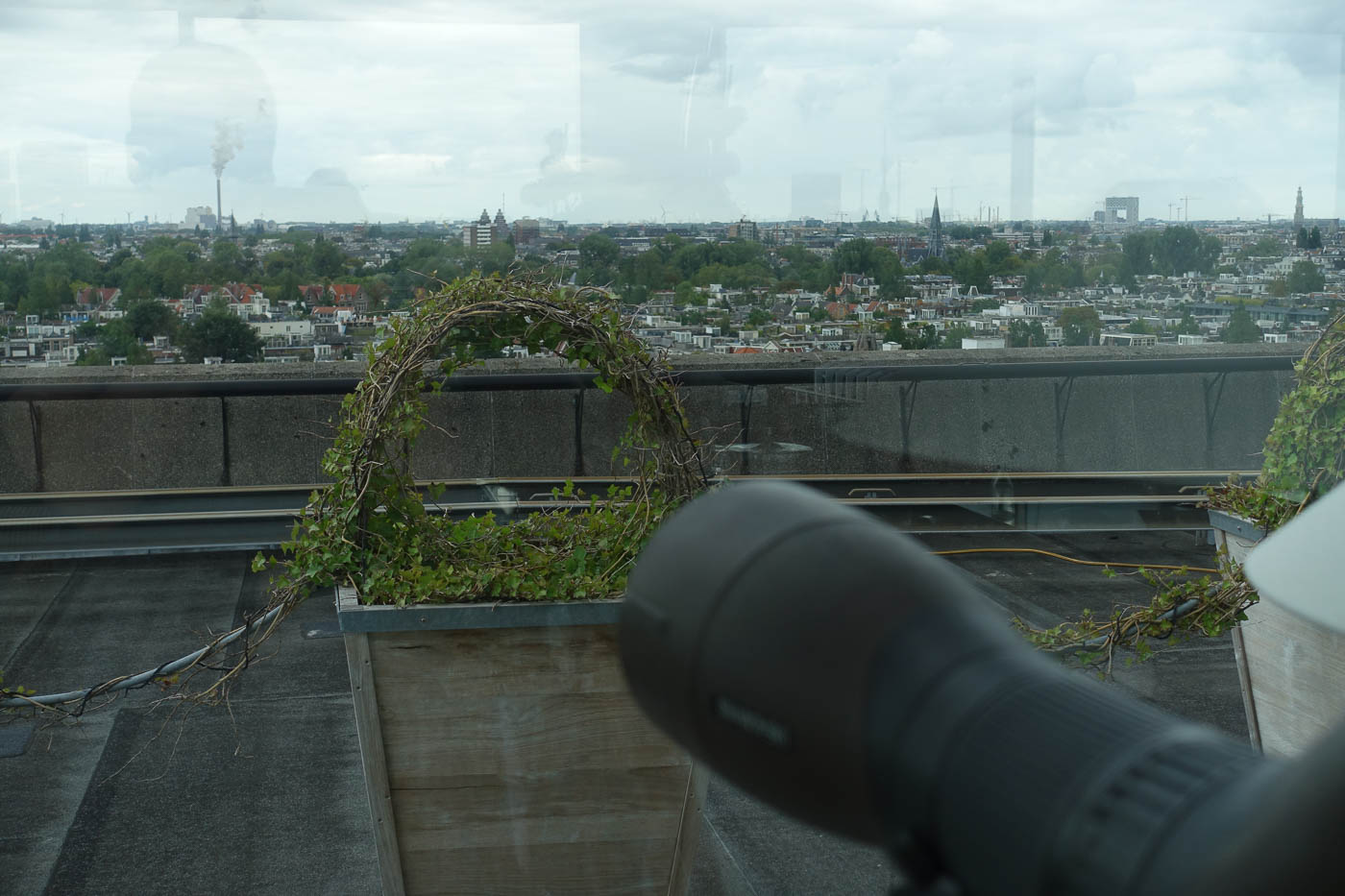 The only downside to the executive lounge was that it was quite small, so breakfast in the lounge was very limited with only two hot options and not a full buffet selection.
The Resturant
The hotel restaurant was called Roberto's, and after discovering the executive lounge breakfast was quite limited, we ended up visiting it every morning.
The buffet breakfast was pretty good, not sure if it was worth the 29 euros, but if you have it included or free as a Hilton HHonors member, it was well worth checking out.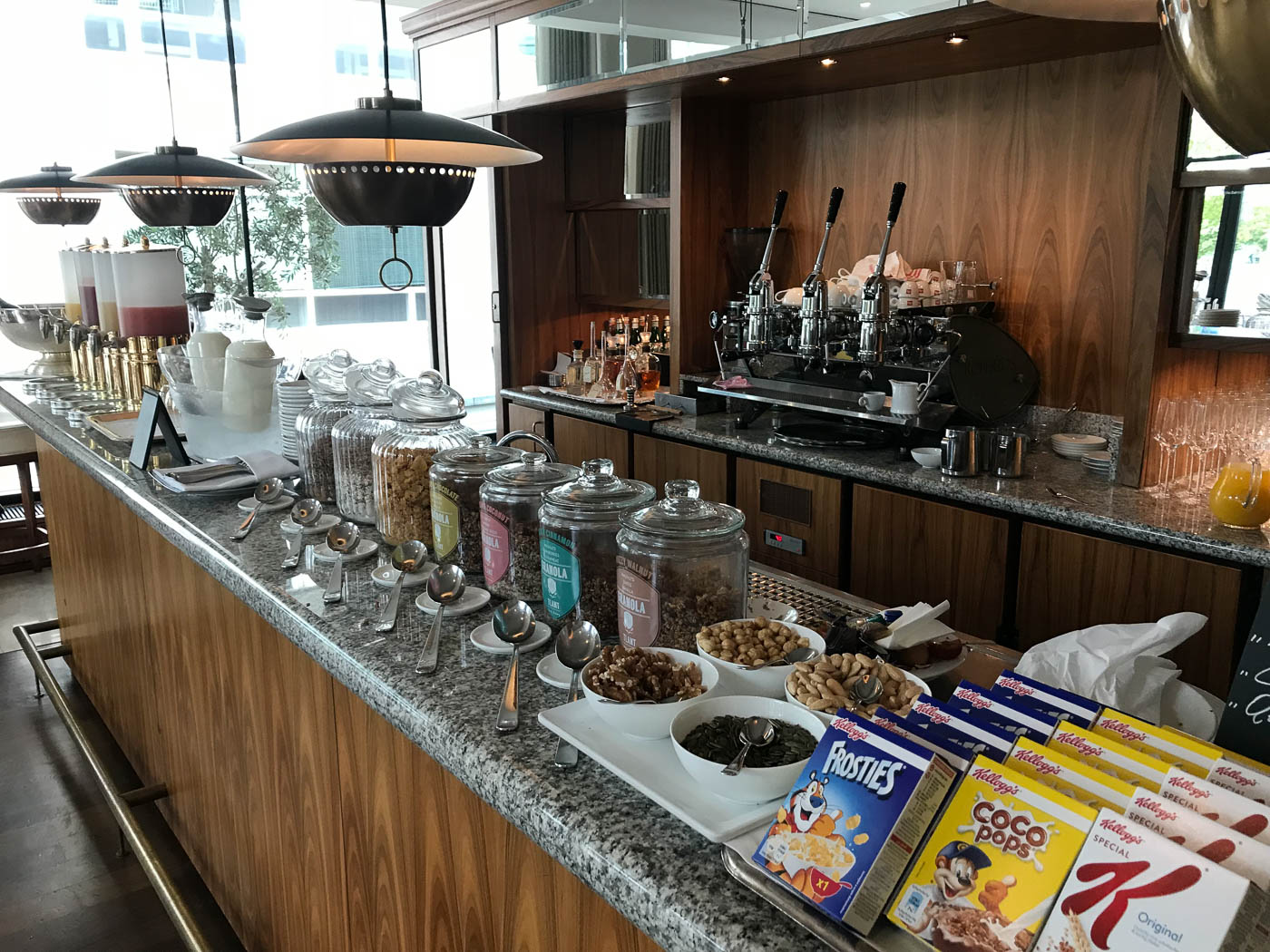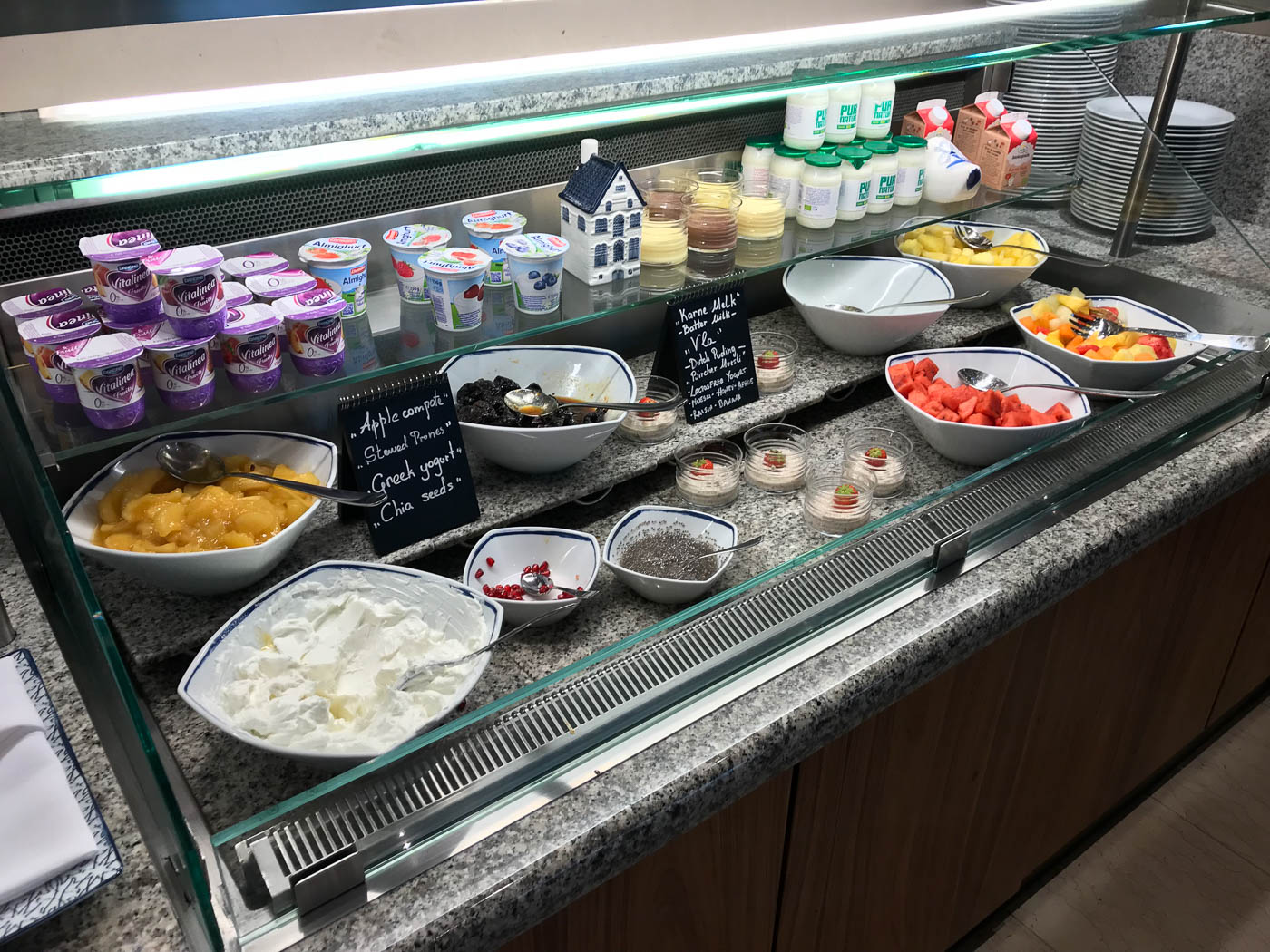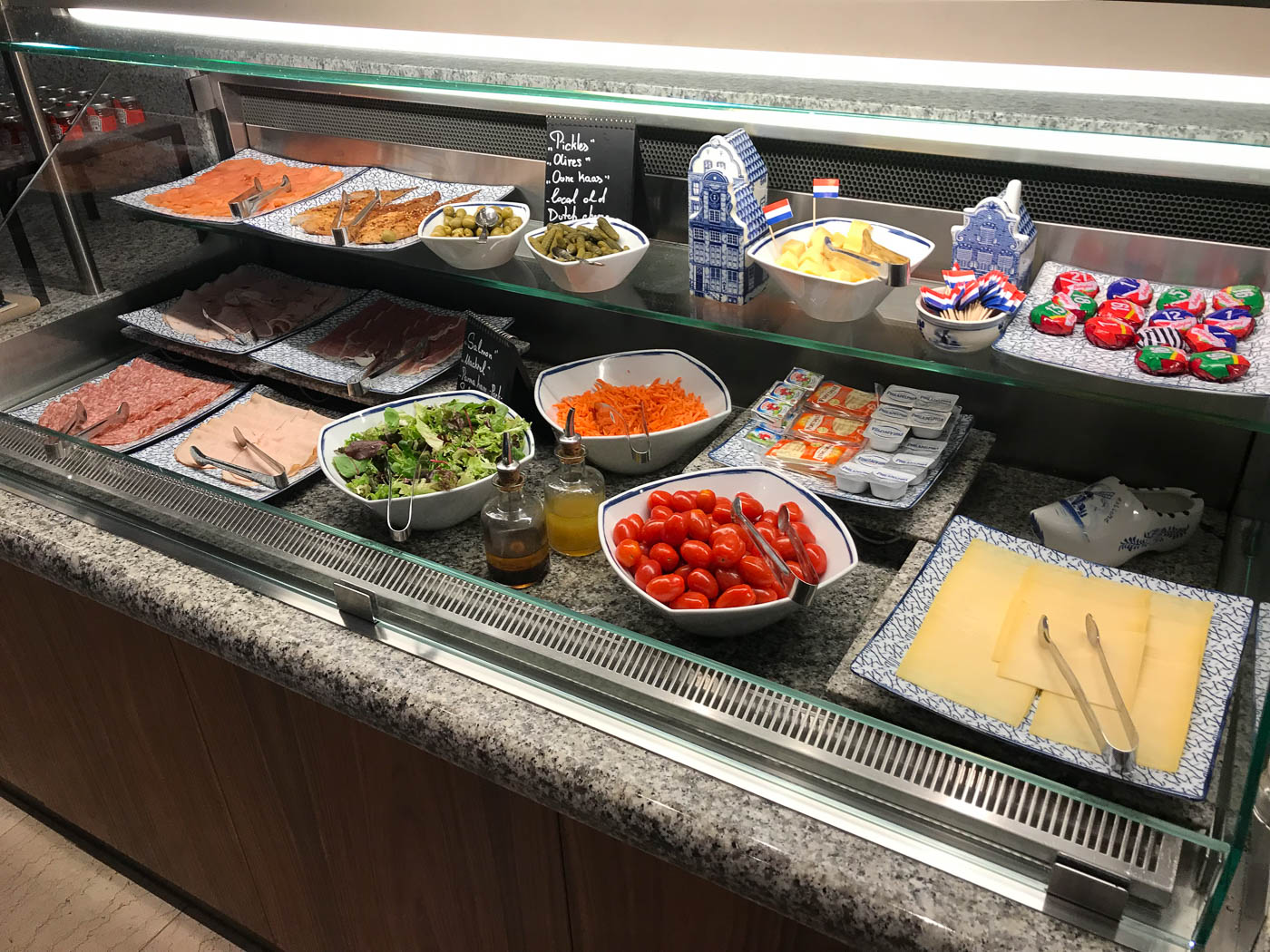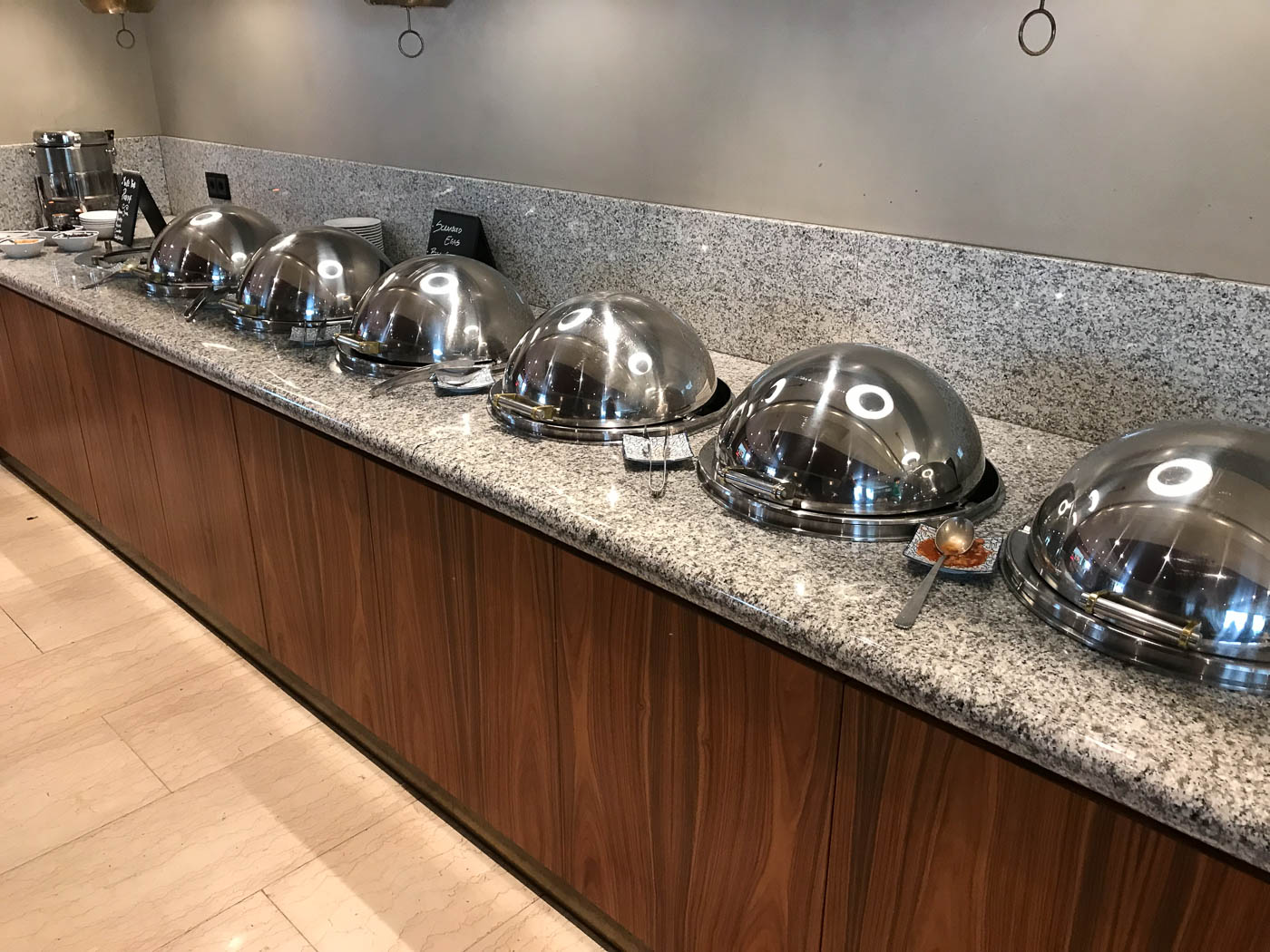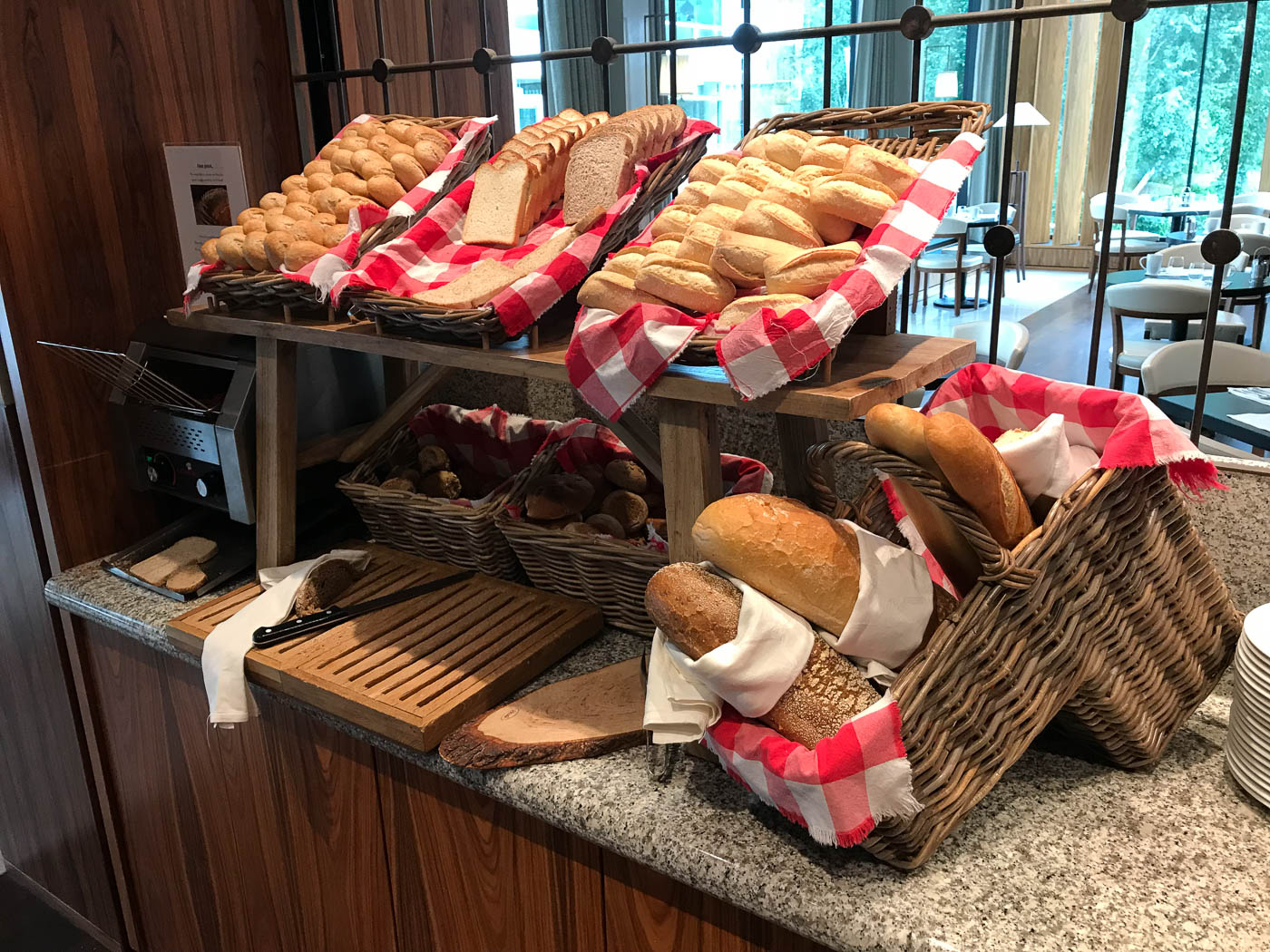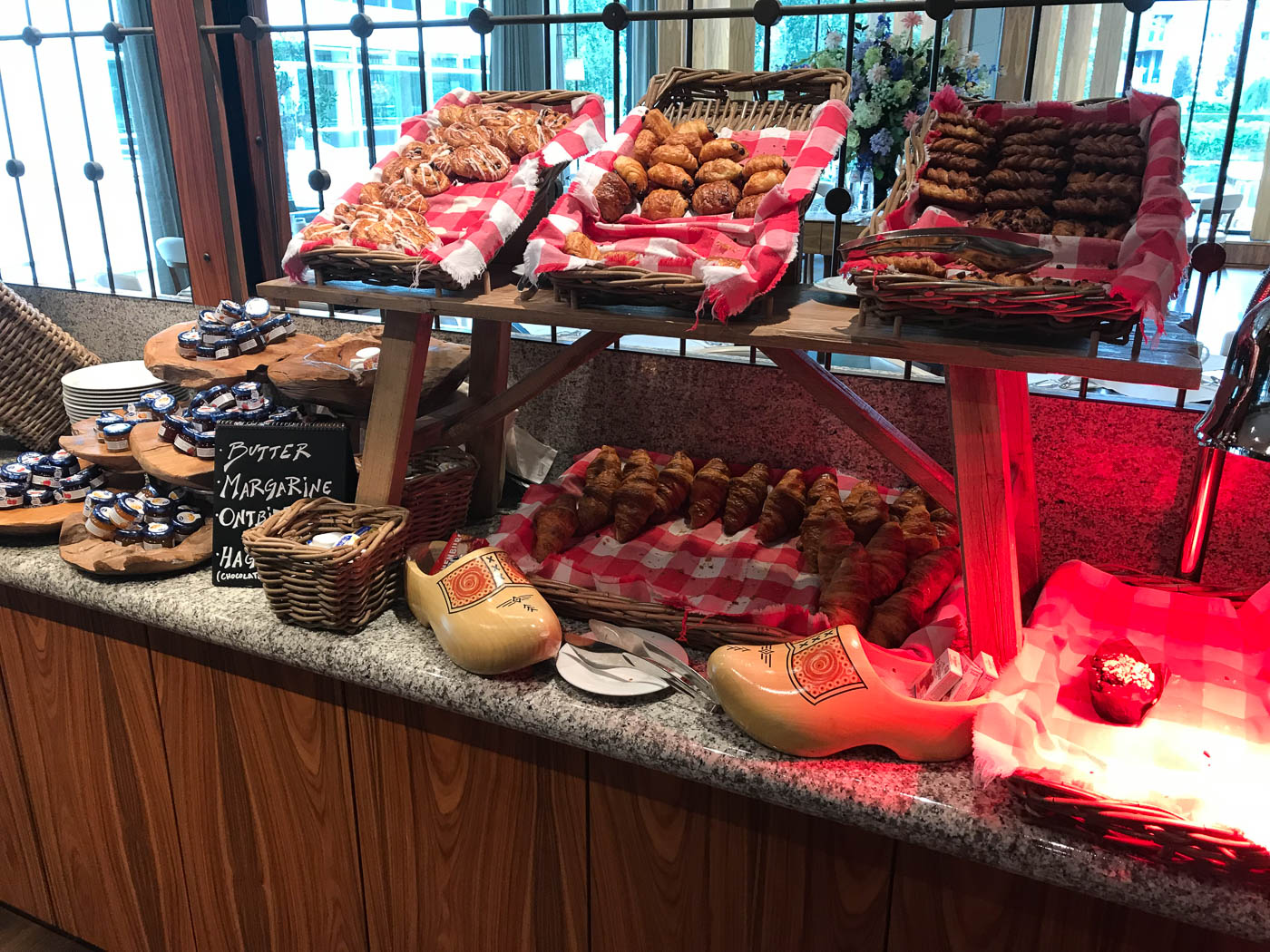 Overall Impression
The Hilton Amsterdam was OK, I wouldn't say it blew me away, but it was comfortable with good amenities. It was also located in a convenient and easy to get to location only 10mins away from the museum district. I found it frustrating that this was one of those Hilton properties that clearly don't honour the upgrade benefits for guests with HHonors status, but despite that, it was still a comfortable stay.