Review: Osaka Kansai JAL Sakura Lounge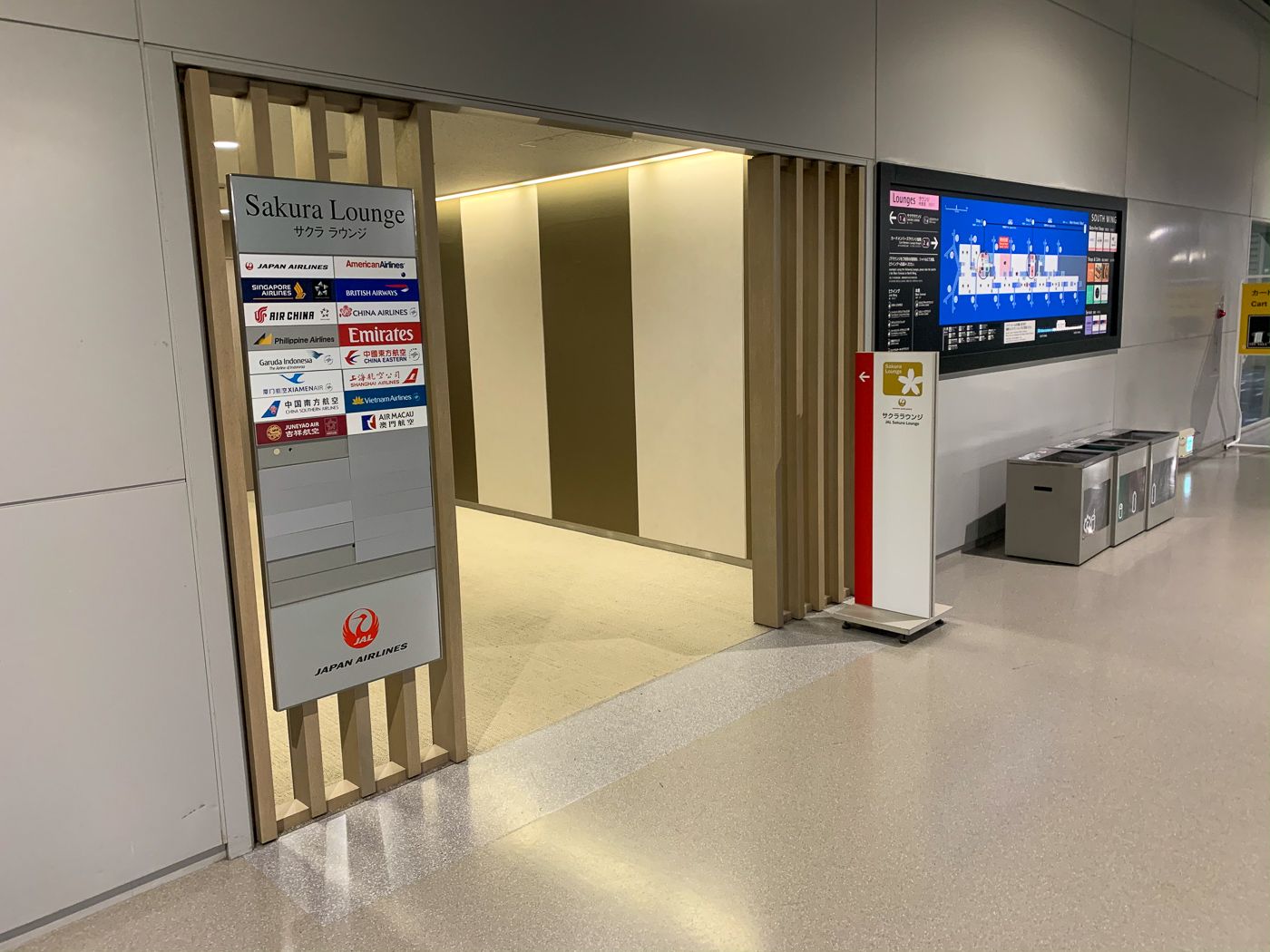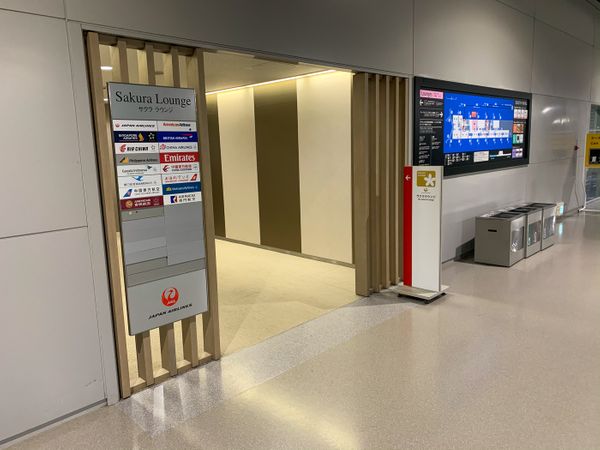 Table of Contents
Snow, Sand and Refundable Bookings
Review: New Sydney AMEX Lounge
Review: ANA NH880 787 Business Class Sydney to Tokyo
Review: Niseko Village Hilton
Review: Osaka Kansai JAL Sakura Lounge
Review: Emirates EK317 A380 First Class Osaka to Dubai

We ended up with more time in Osaka Kansai international airport than I initially thought we would have thanks to a very helpful check-in agent in Sapporo who insisted that she could check our luggage all the way through to Dubai, despite our domestic Sapporo to Osaka JAL ticket being on a different booking number to our Osaka to Dubai flight, after much furious typing she did it and gave us bag tags all the way through to DXB.
I am not going to review the JAL flight, but we did manage to once again use the JAL $10 upgrade to change our seats to J class. It is a good trick to remember and always check on JAL domestic flights for J class availability when checking in.
After landing in Osaka, we exited the terminal and went up to level 4 to check-in for our Emirates flight. The process was easy and quick, thanks to the fact that we didn't have to collect luggage. The check-in agent directed us towards the fast-track security line and gave us instructions on how to find the JAL Sakura lounge.
After looking at the shops in the main terminal area, we caught the train to the satellite terminal we were departing from, which is also where the JAL Sakura lounge is located. The Sakura Lounge is a contract lounge that several airlines use, at the time we were there there was a Singapore airlines, Emirates and Air China flight departing.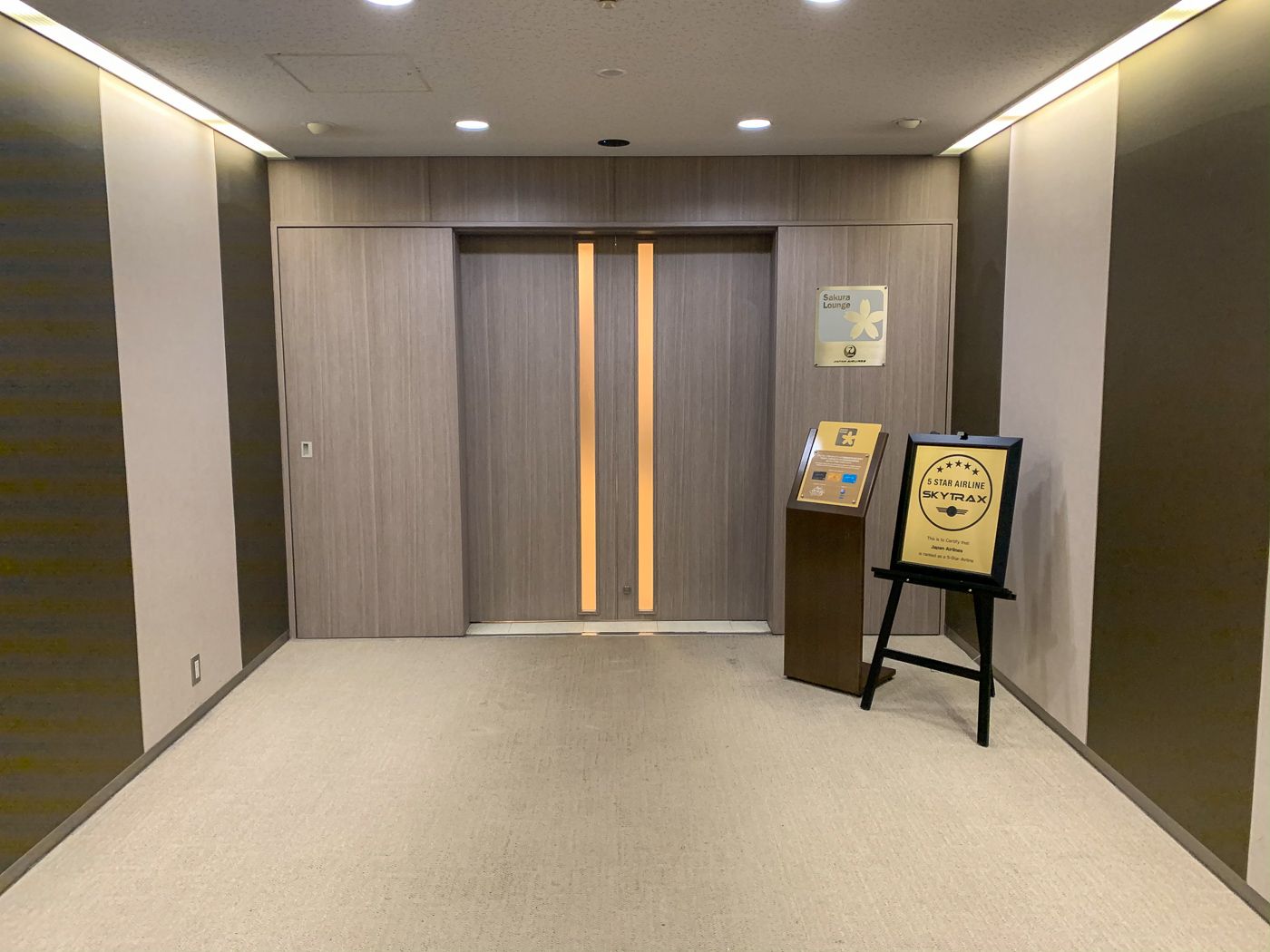 Just after entering the lounge, there is a large locker room with free lockers secured by a pin to store any luggage you are carrying. I love it when lounges have lockers and am always surprised that more lounges do not offer this facility.
The main areas of the lounge were divided into two main sections. The first had several tables, chairs and benches around the buffet area, and the second was a large seating area. This part of the lounge was packed thanks to the three flights departing at the same time. I only managed to grab a few pictures as a result.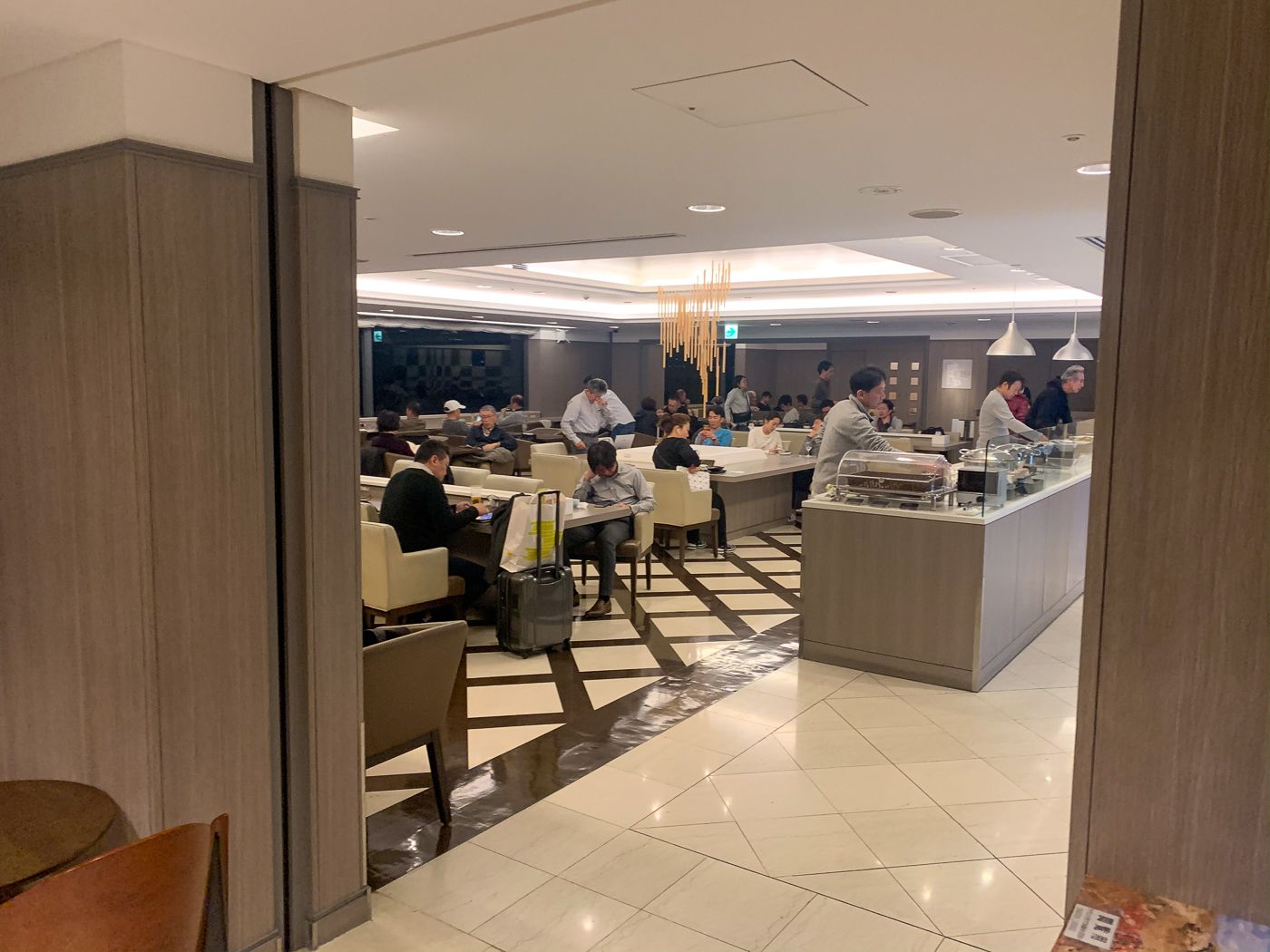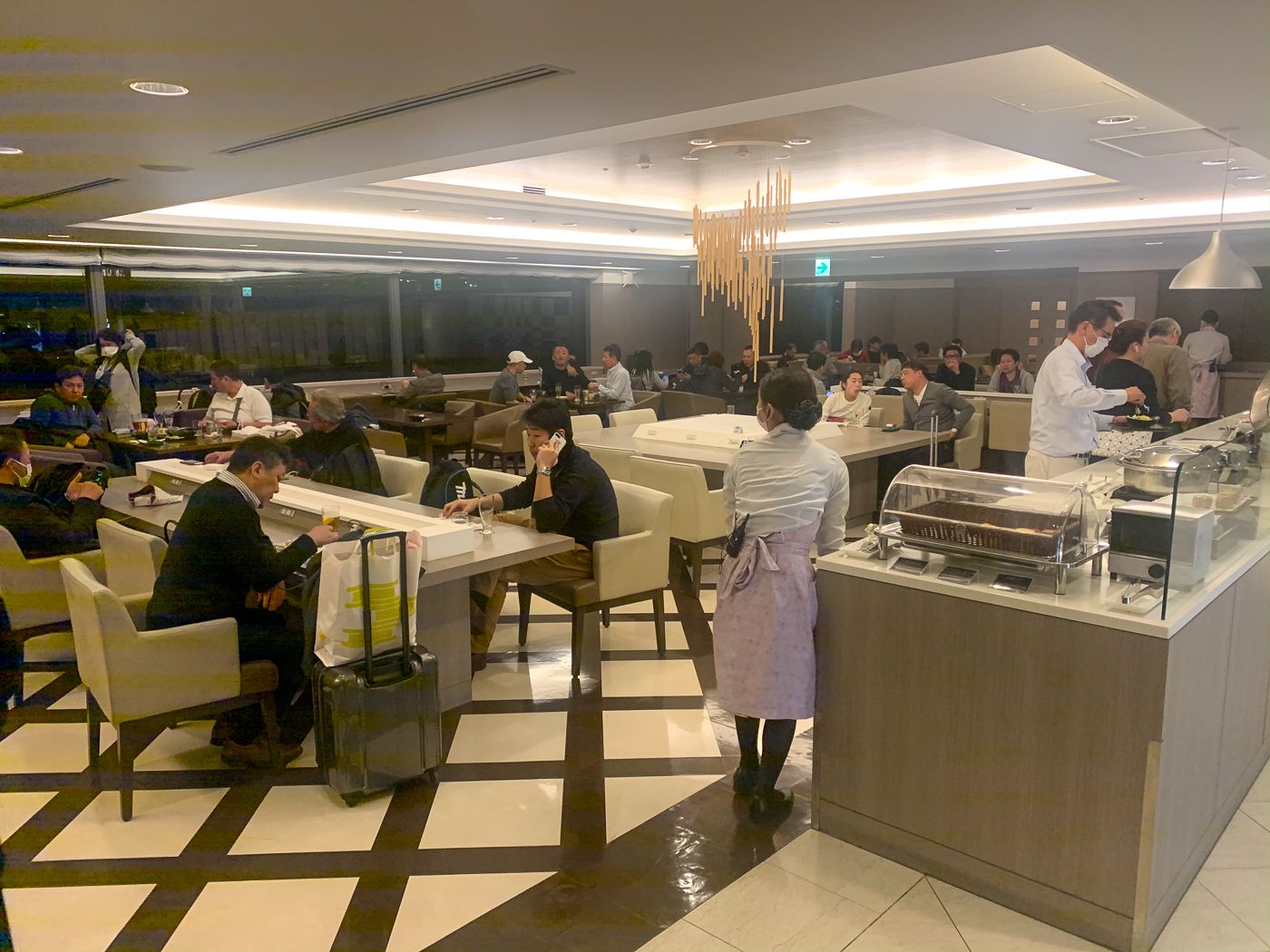 There was a secondary seating area around the corner that was relatively empty.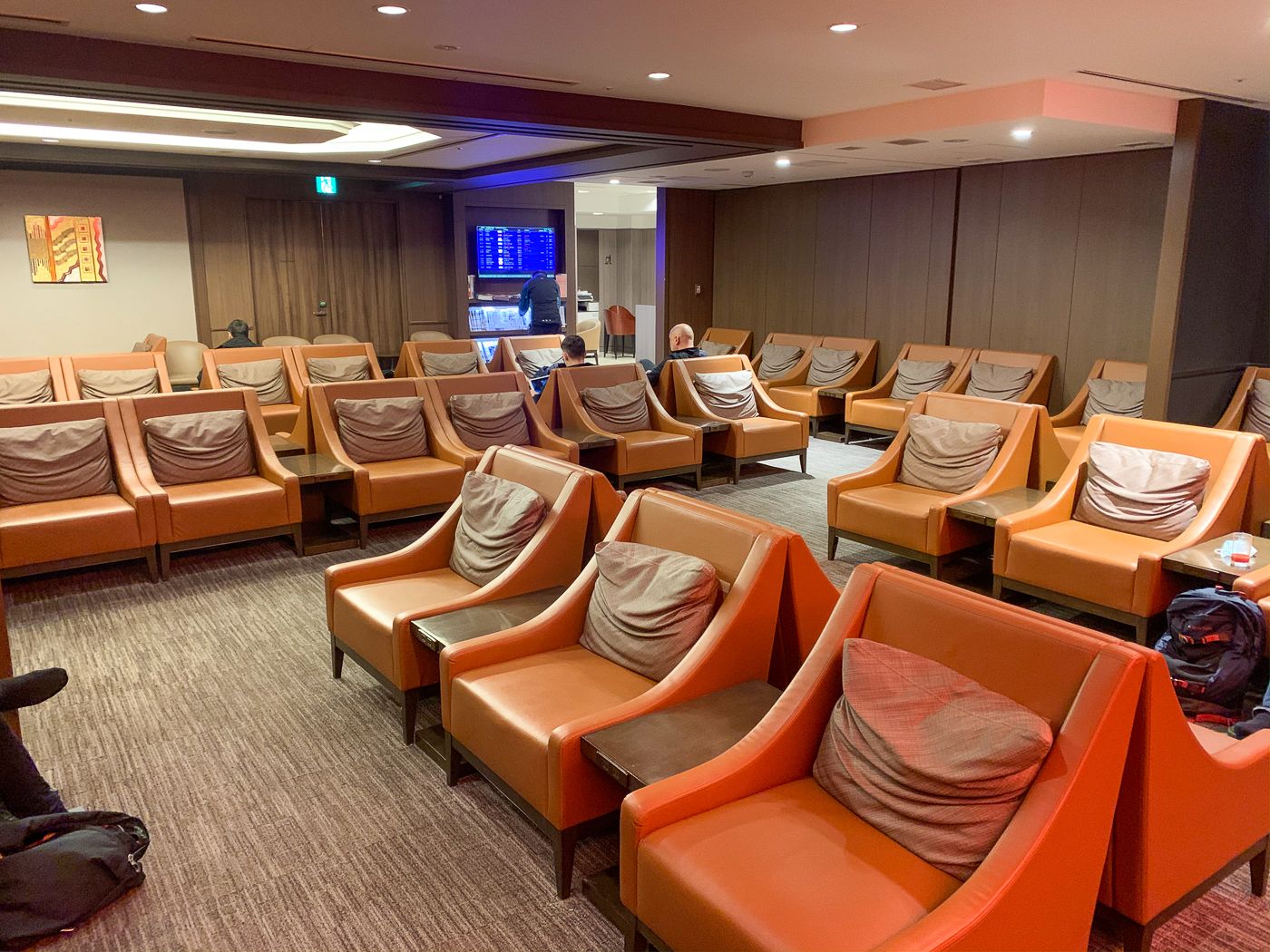 There were a couple of large massage chairs in this seating section, although one of them seemed to be broken so I didn't get to give them a try.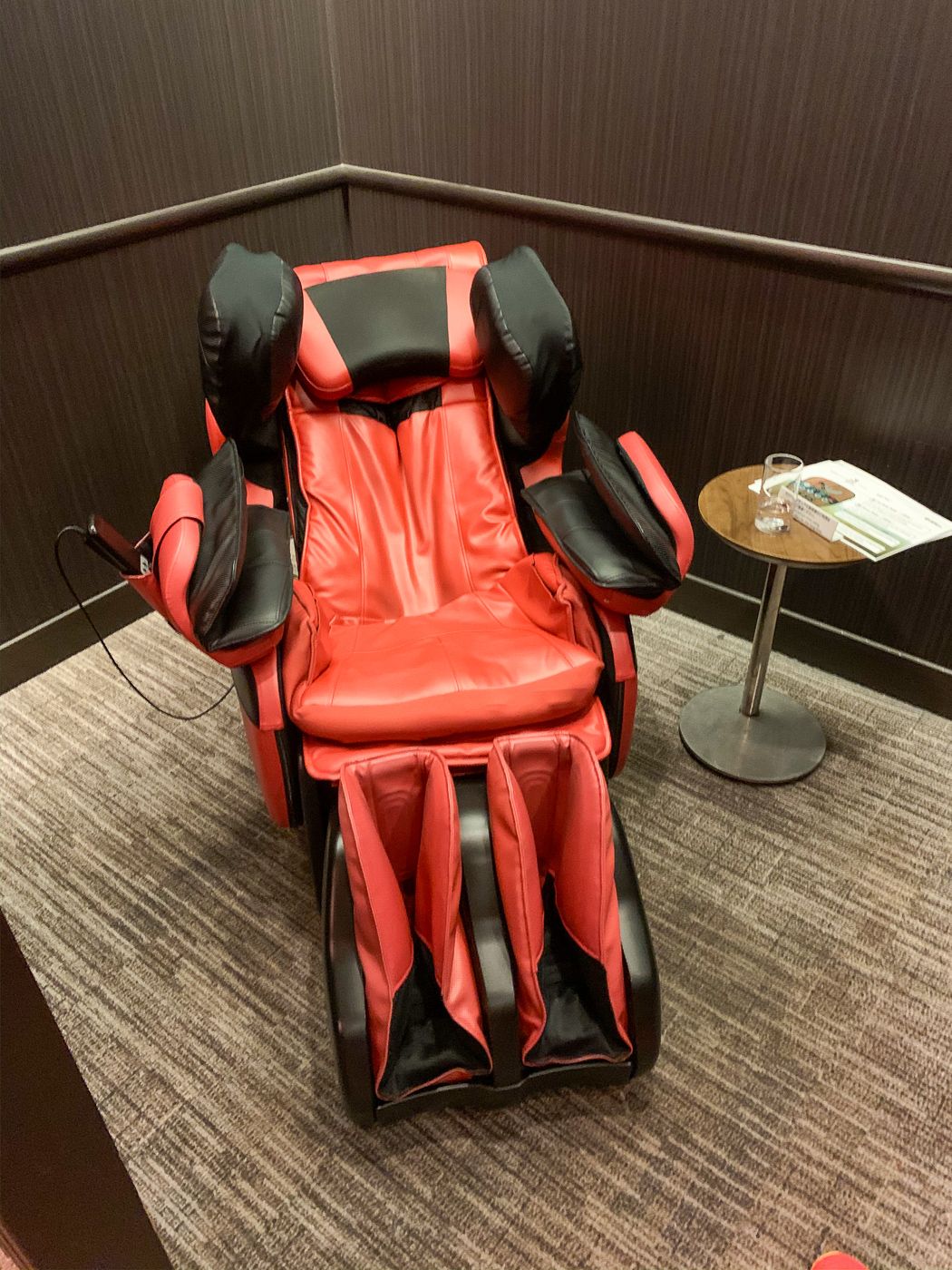 In terms of food, the lounge had a small hot buffet that didn't look overly appealing, so we skipped the meal in favour of eating on the plane.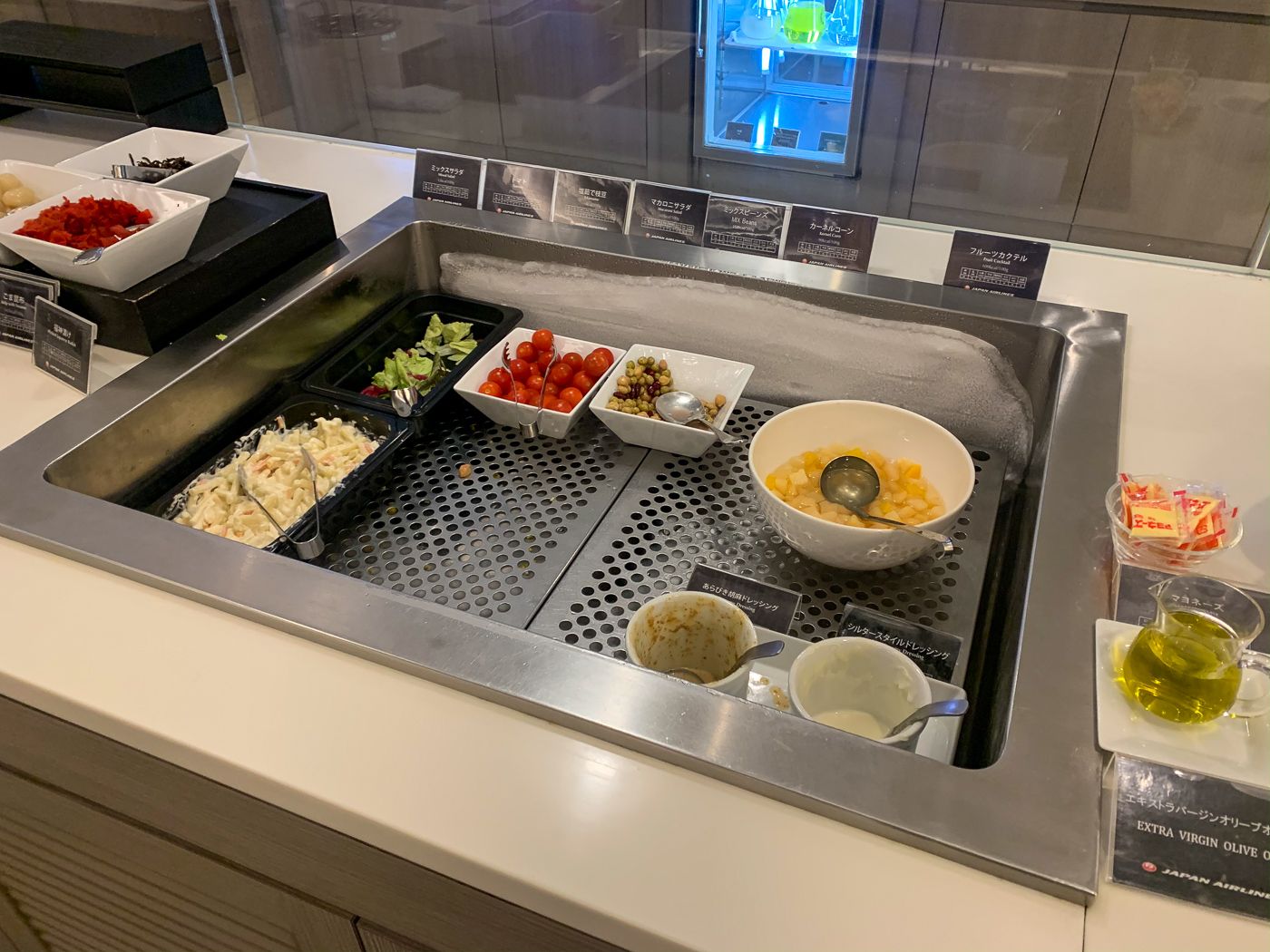 There was a good selection of drinks with spirits, plum wine, wine, soft drink and one of the awesome Japanese beer machines that somehow manages to pour a perfect beer no matter what.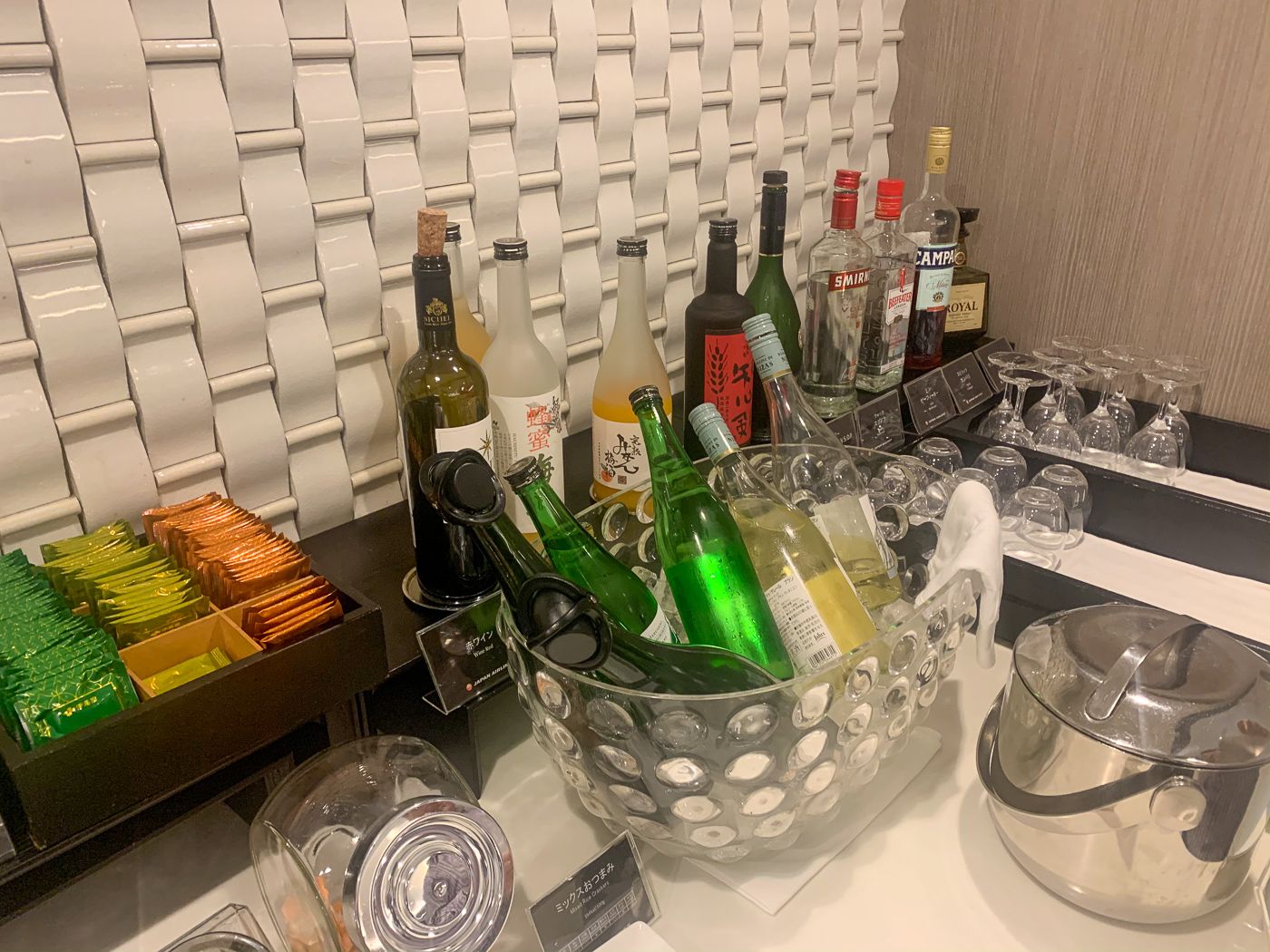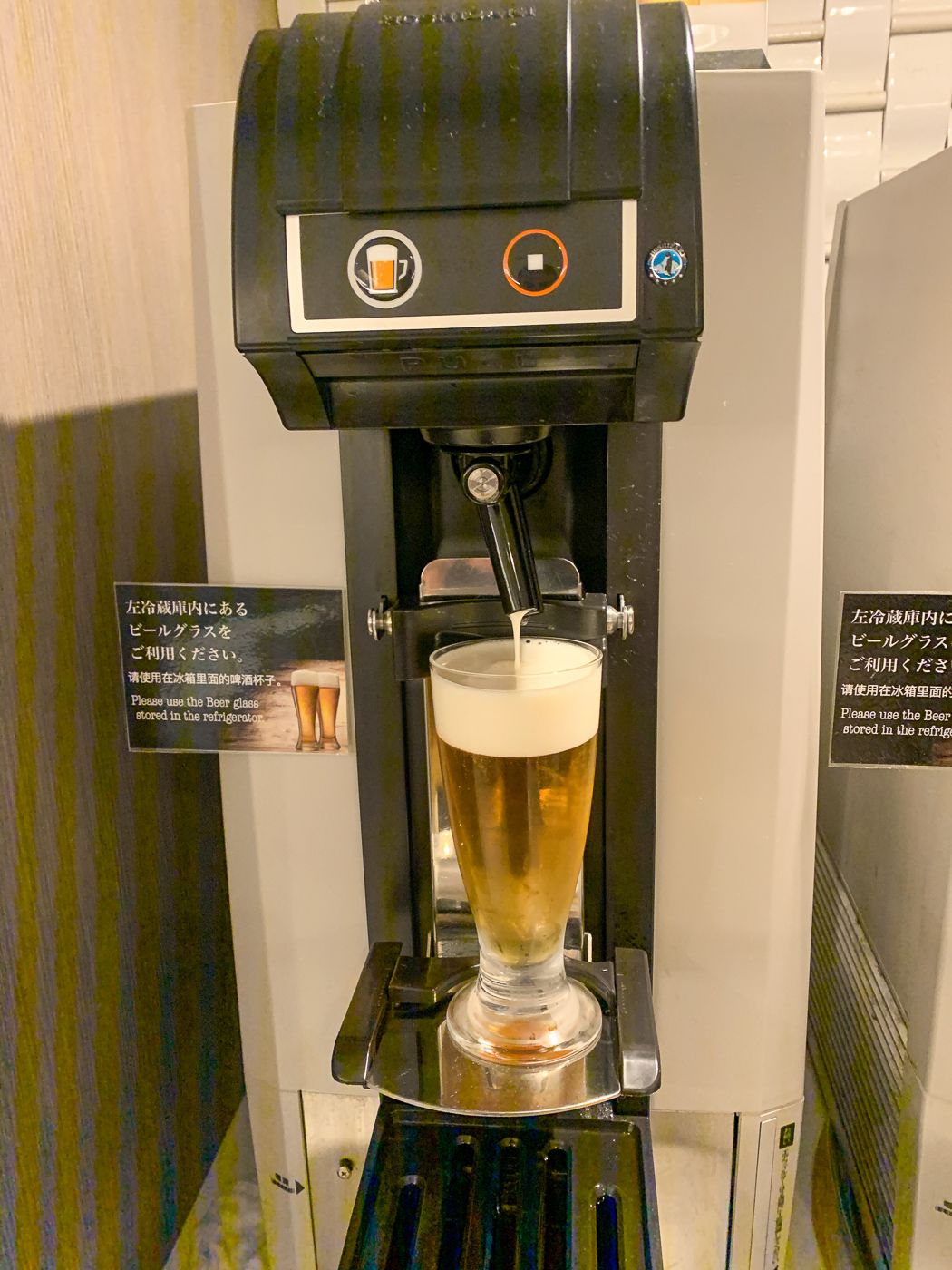 There was also a small business center with some desks and a printer.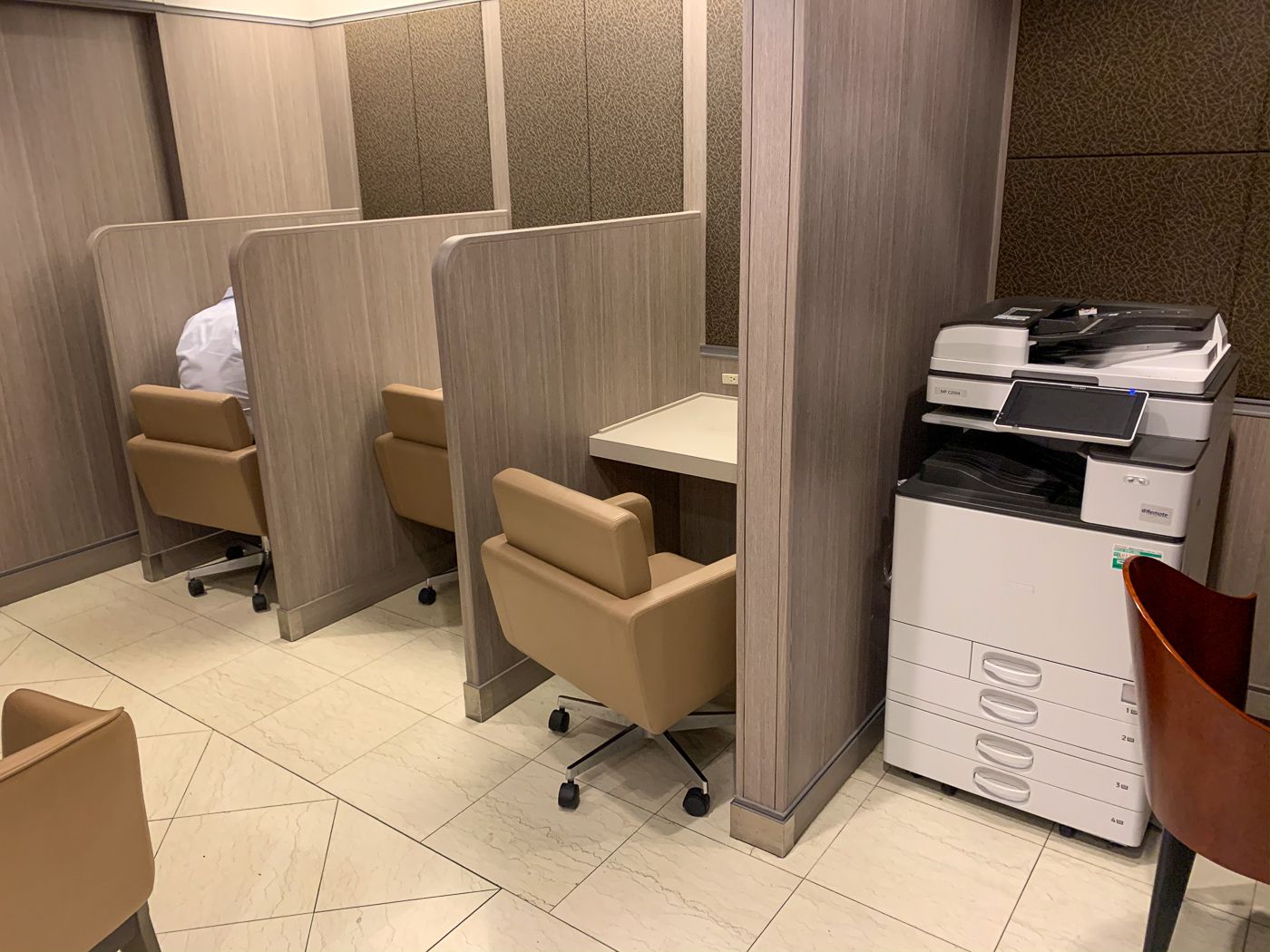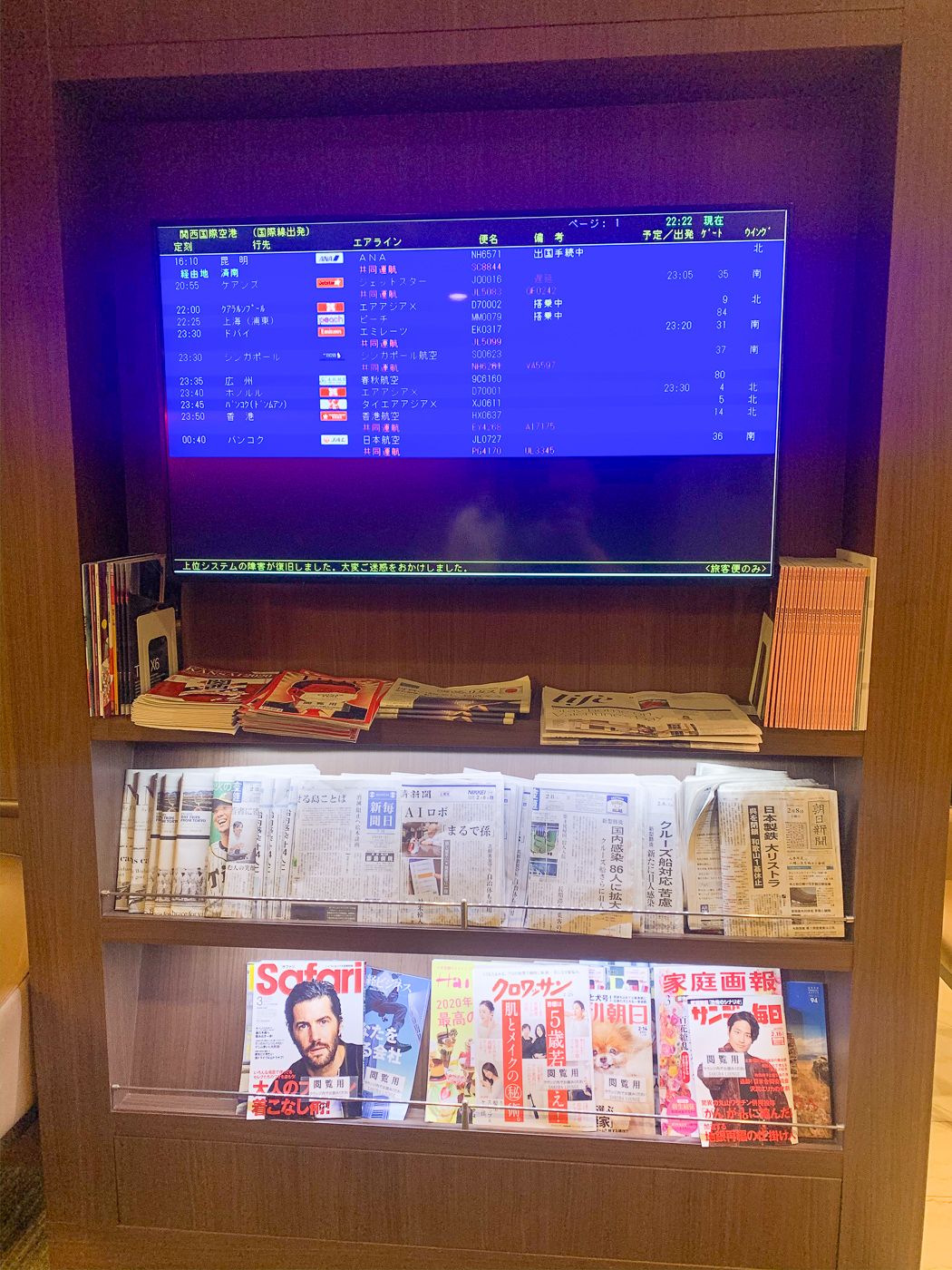 Overall Impression
The Sukaru lounge was fairly lacklustre with a limited food selection lots of people thanks to the shared nature of the contract lounge. I can't help but feel that as airport terminals get better and better offering a wide variety of seating areas as well as good food options, lounges like this will become a thing of the past as it is honestly more comfortable to sit in the general terminal.  Thankfully we didn't have too much time to kill so didn't end up staying very long.