Review: Etihad Apartments Abu Dhabi to New York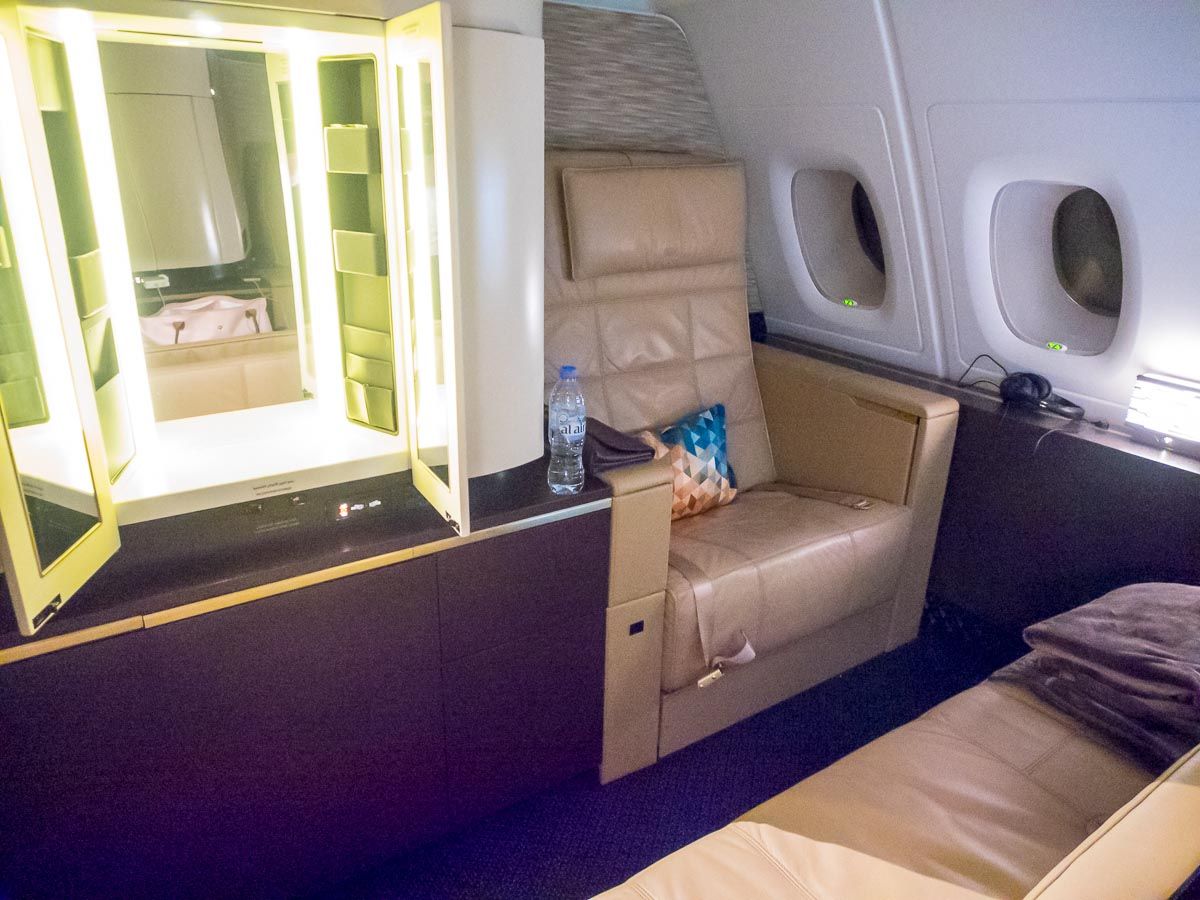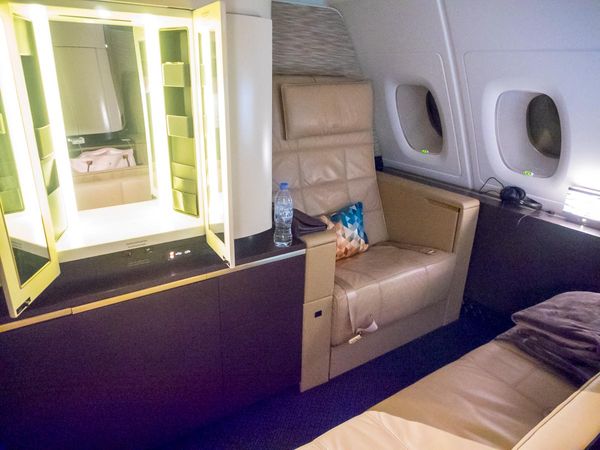 Table of Contents
The Long Way To Vegas...
Review: Sydney Etihad Business/First Lounge
Review: Etihad Apartments Sydney to Abu Dhabi
Review: Abu Dahbi Etihad Flagship First Class Lounge
Review: Etihad Apartments Abu Dhabi to New York
Review: JetBlue Mint New York to San Francisco
Travel: San Francisco to Yosemite
Review: Half Dome Village Yosemite National Park
Travel: Exploring Yosemite National Park & Lone Pine
Travel: Braving The Summer Heat in Death Valley
Review: Encore Las Vegas
Review: Emirates Business / First Lounge LAX
Review: Virgin 777 'The Business' LAX-SYD

One flight down and one more to go, can't say I am usually this excited for a 14-hour plane ride, but Apartments is just fantastic.
Flying from Abu Dhabi to the United States is interesting in that Abu Dhabi airport has a US Customs Pre-Clearance facility, so you actually clear customs in Abu Dhabi and land in the US as if it were a domestic flight. This does mean that you need to leave the lounge relatively early, they said 8:45 am for a 10:10 am departure, so you have time to clear customs and immigration.
First and Business passengers have access to a premium lounge after the US pre-clearance but it is tiny and not all that inviting. I got in trouble for trying to take photos so unfortunately I don't have any pictures from the lounge. Thankfully we were only in the lounge for about 20mins before boarding was announced and we made our way to gate 61 to once again board the whale jet.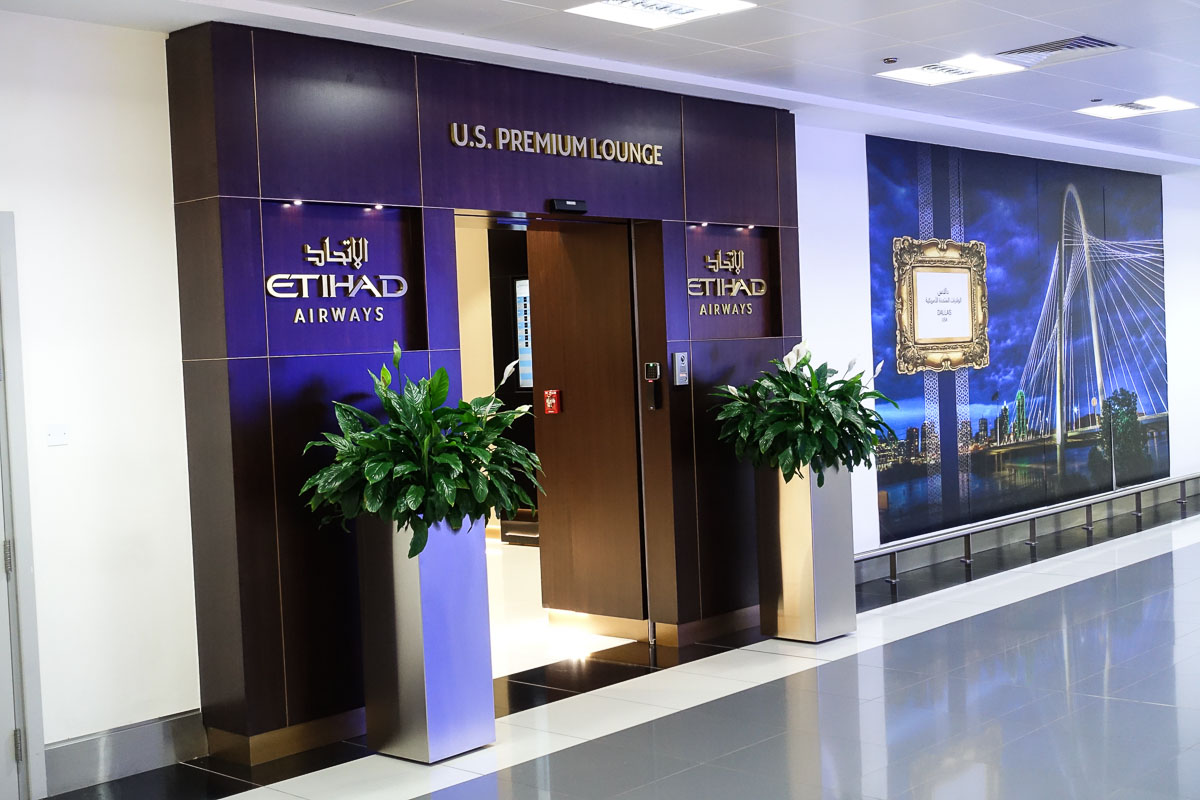 Despite our AUH-JFK flight having an empty First Class cabin 2 weeks ago, it filled up at the last minute and we were flying in a full cabin with all 9 apartments taken. I quickly found my home and settled back into 3A, unfortunately, but that was to be short lived. After the Cabin Manager came and introduced herself our seats were descended upon by 4 ground crew to investigate the fact that the partition between 3a and 4a was broken. Despite me letting them know that we really didn't mind and it was fine that is was jammed open, they were determined to fix it. We were escorted to the lounge area to have a pre-depature beverage whilst the crew worked on the issue.
About 15mins later we were informed, along with many apologies, that we could return to our seats.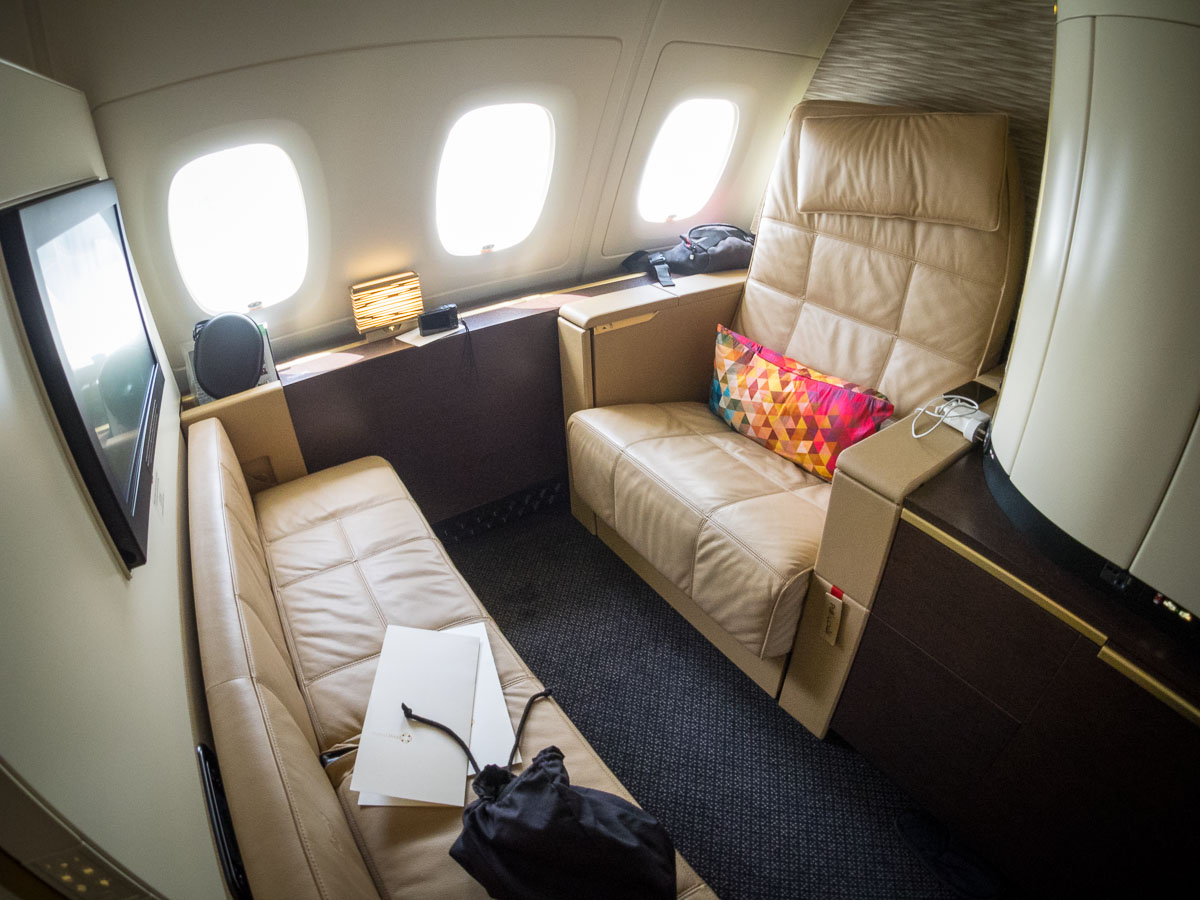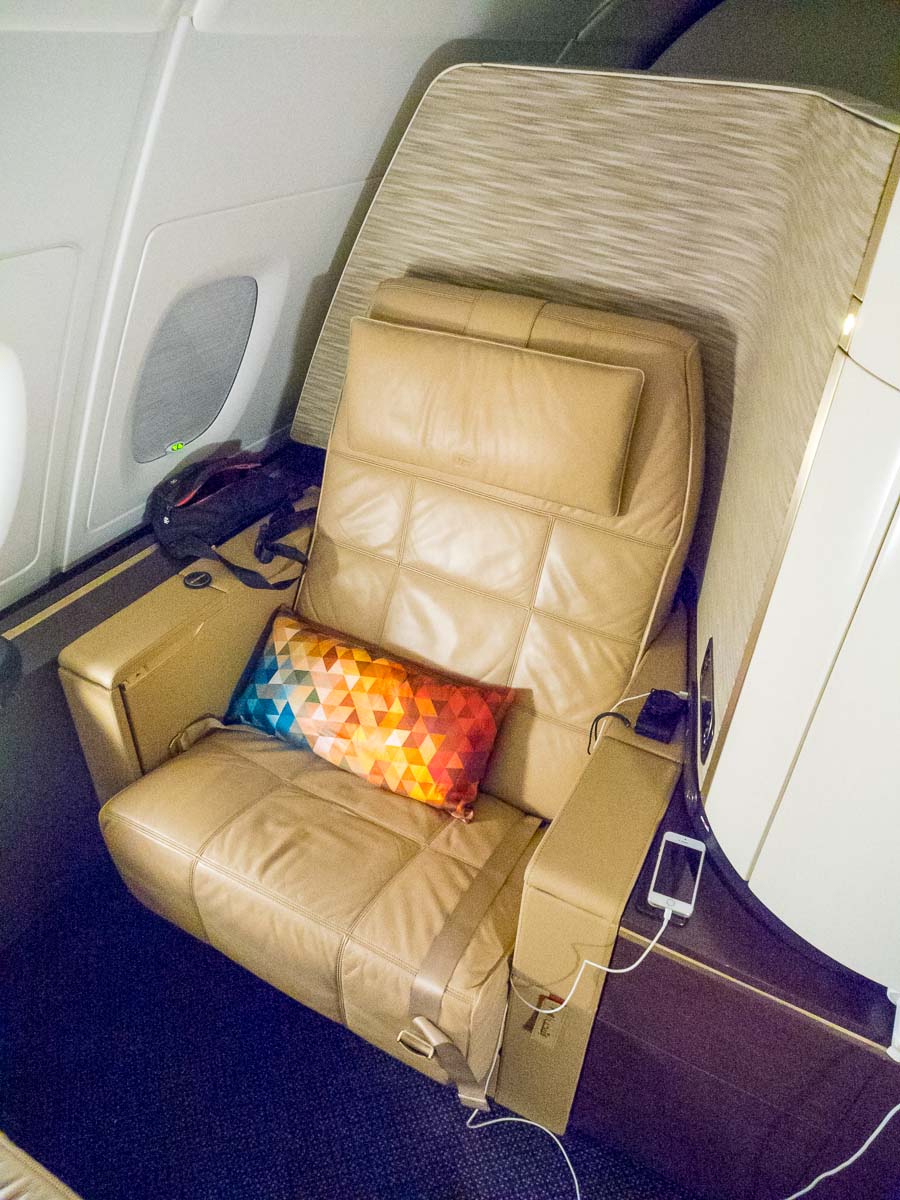 Shortly after returning to our seats the onboard chef came and introduced himself and gave us our menus and explained the dine on demand system. I was glad to see the menu was different to our SYD-AUH flight.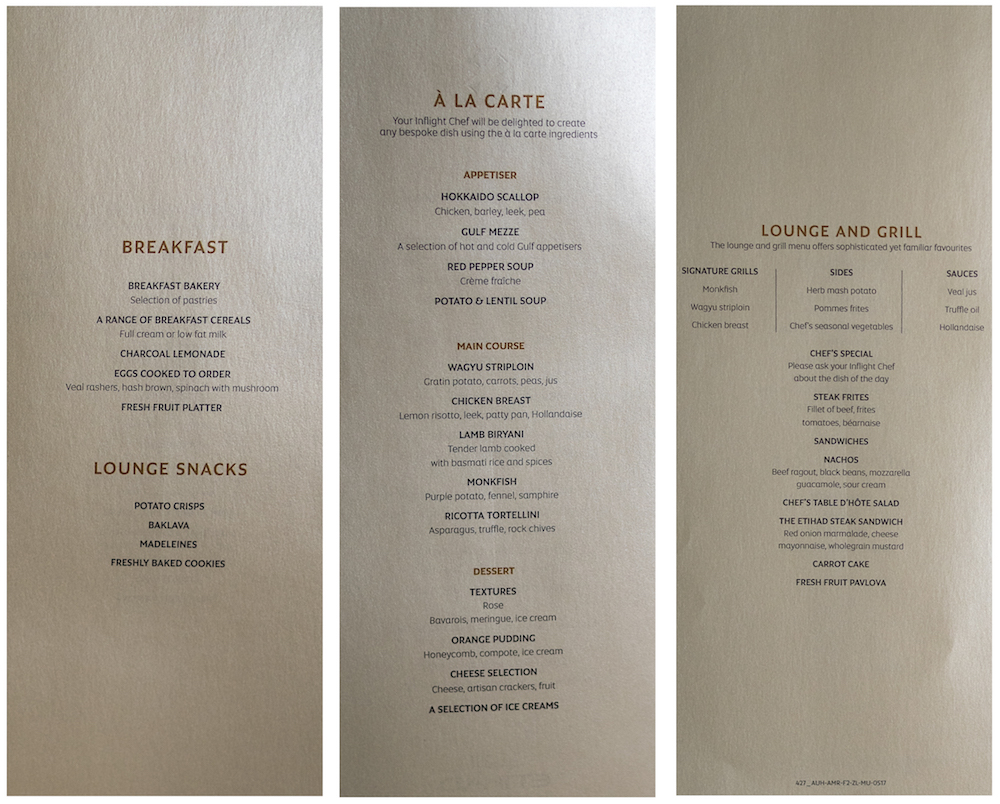 For entree, Mrs B ordered the Mezze again and I ordered the red pepper soup. Unfortunately, I may have forgotten to take a photo due to my hunger level ?. For mains, I ordered the New York Strip Loin and Mrs B ordered the Chicken. My Steak was once again fantastic, the chicken, however, was a little dry.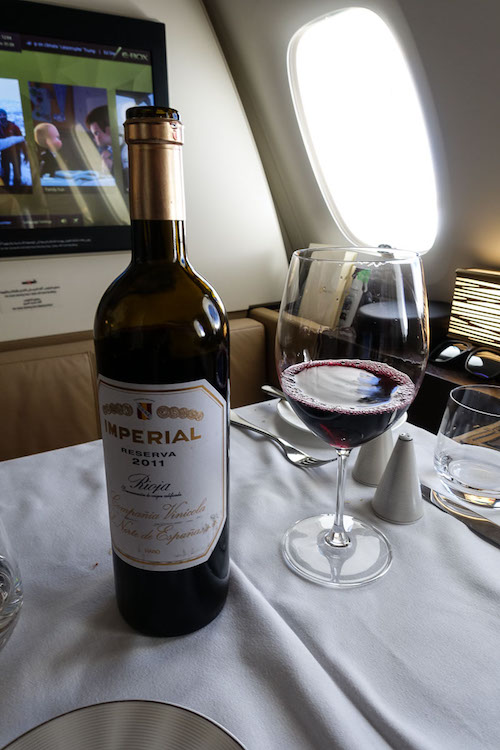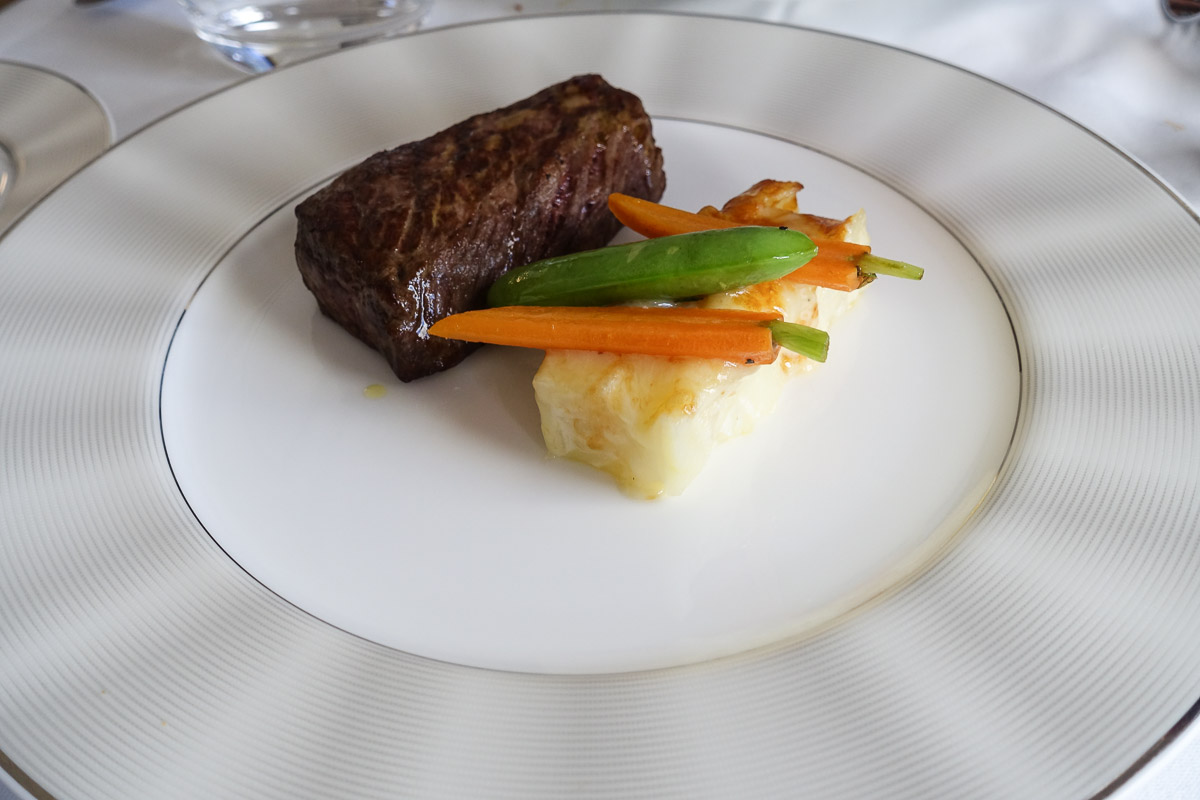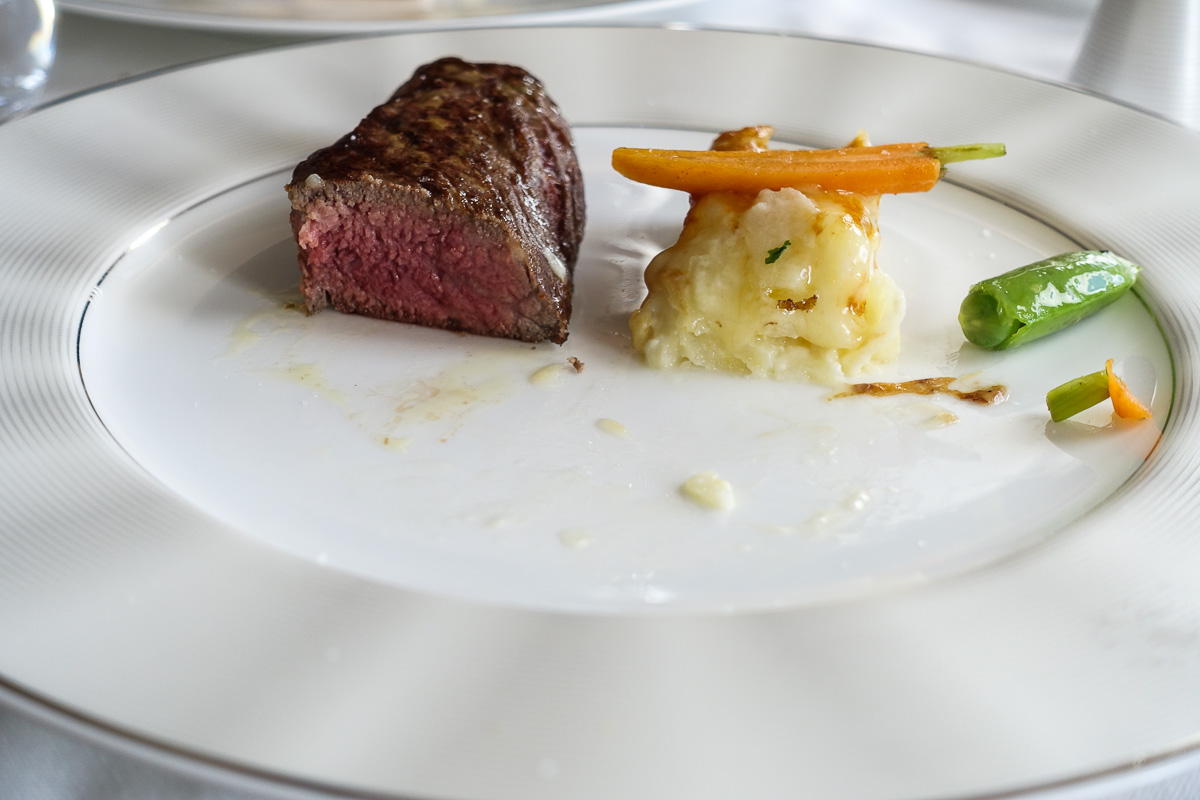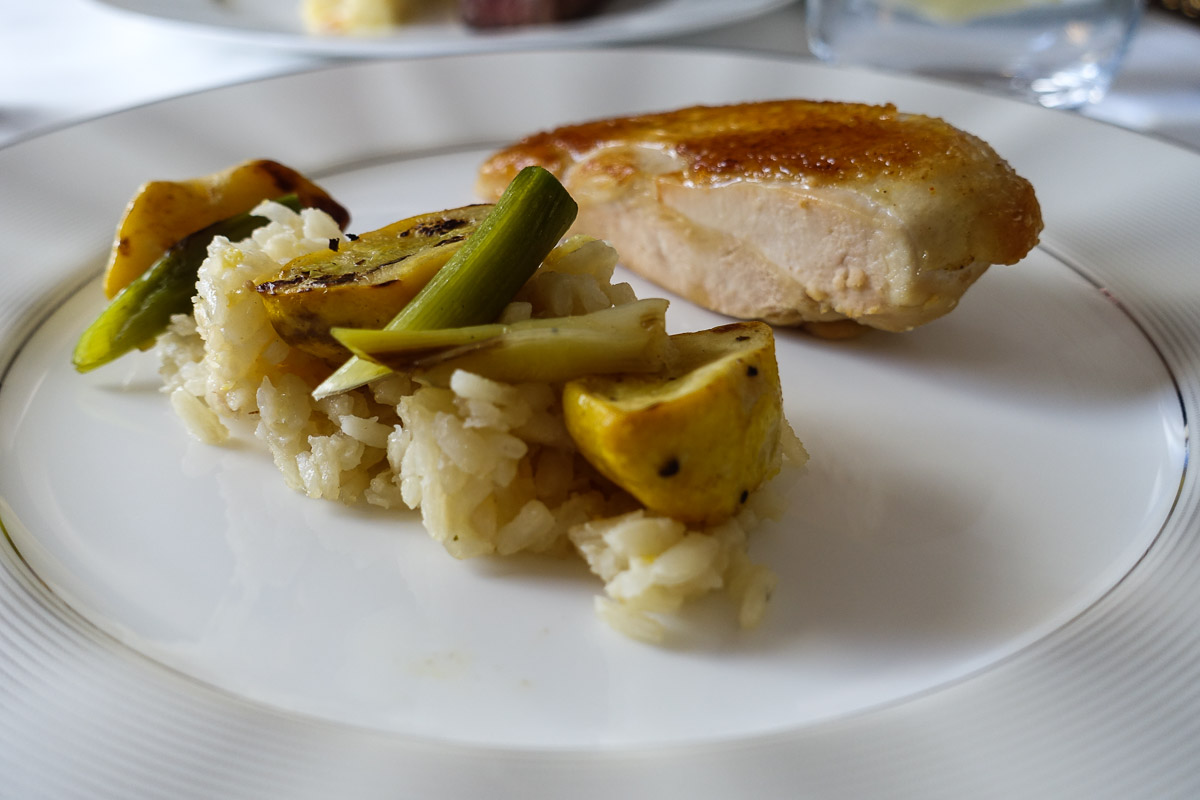 Being a day time flight I was keen to kick back and enjoy the apartment and entertainment system as well as get some photo processing done. In my general excitement of describing the service and amazing experience on our first flight I didn't really spend much time talking about the actual seat and the apartments itself. As I have mentioned many times the Apartments are huge, and they comprise of a very wide chair and a bench seat that runs the full width of the apartment. Each apartment alternates with the chair either close to the window or close to the entrance. I would recommend the apartments that have their chairs close to the window.
The chair is very comfortable and has a fairly decent recline, while you are in the chair you basically use the bench seat as an ottoman.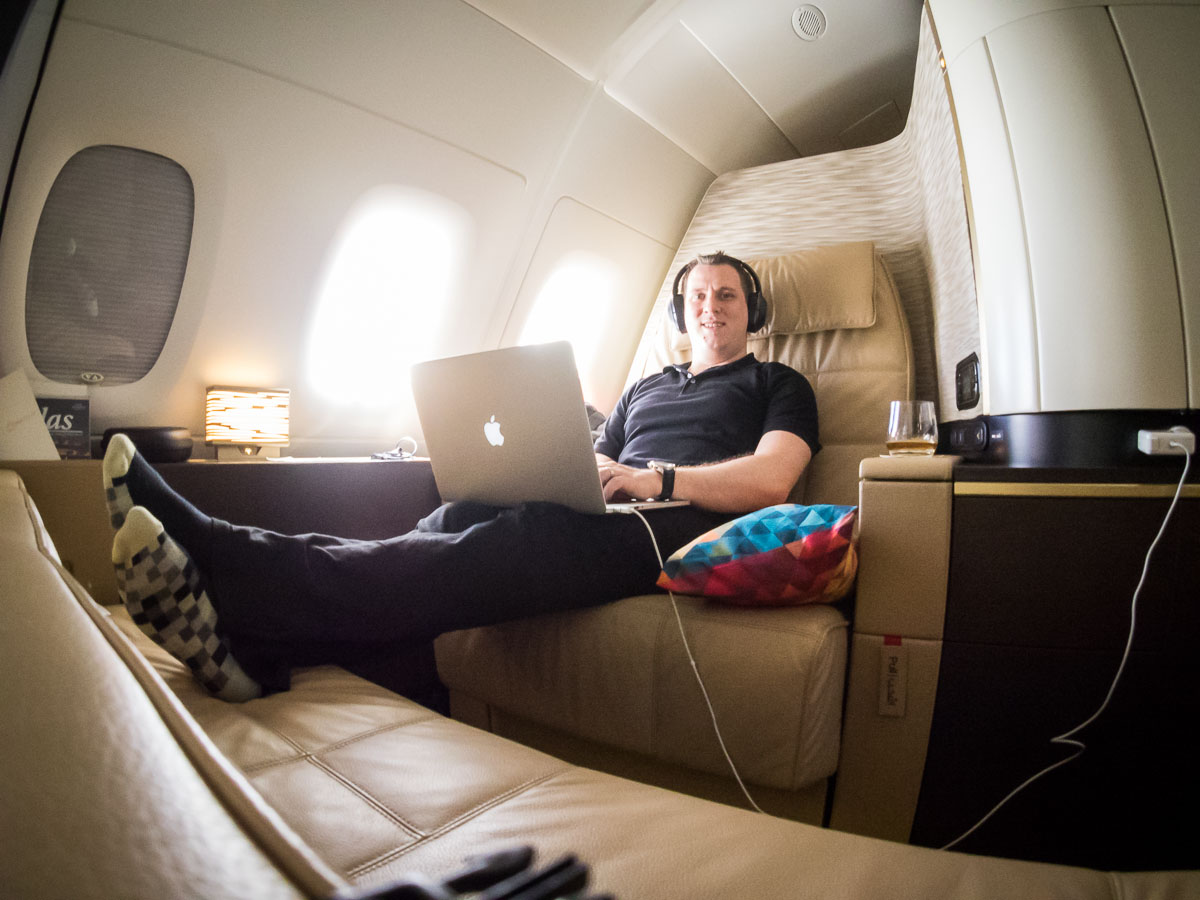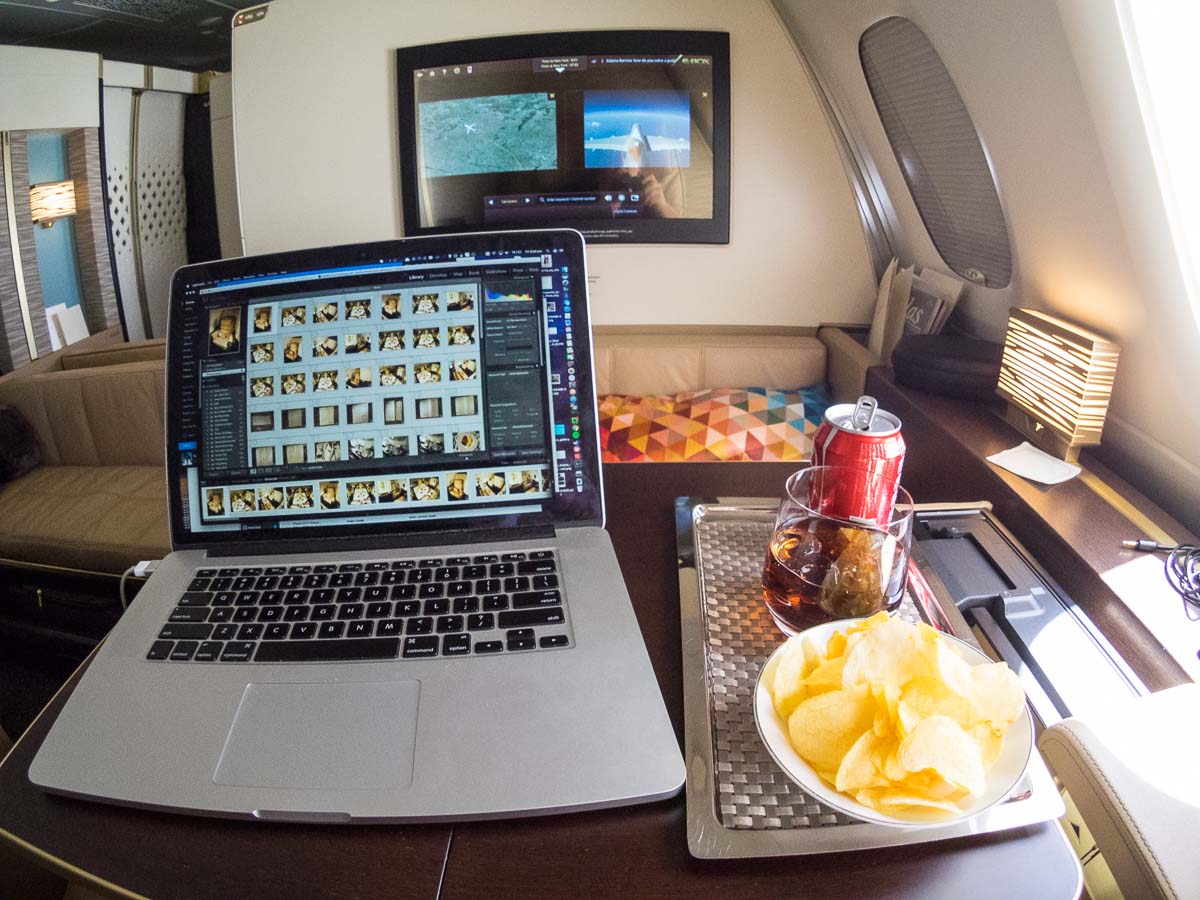 At the other end of the bench seat, up closer to the doors of the apartment there is a sliding divider that you can open between 3A/4A and 3K/4K so that when you are in bed mode you are next to your partner.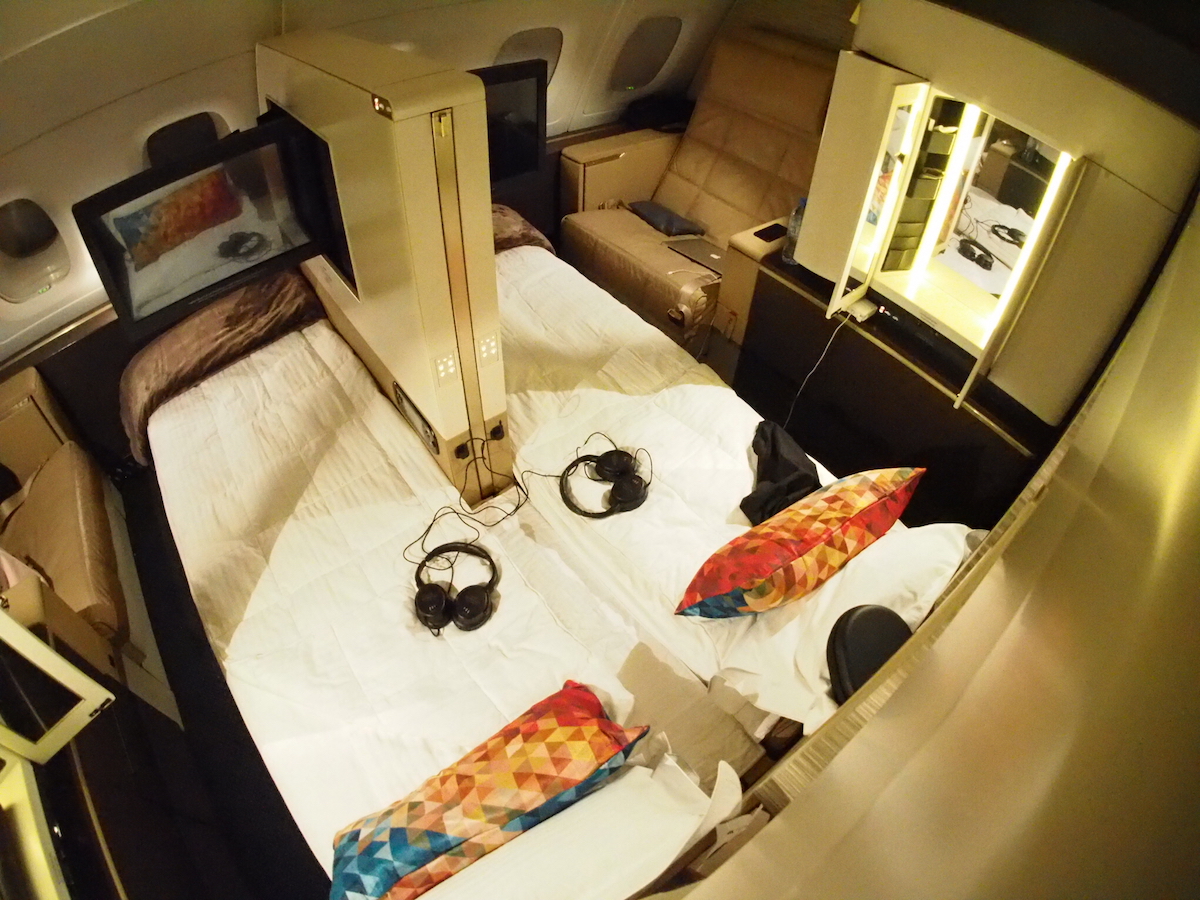 Opposite this is a push cupboard that contains a decent size mirror and all of your amenities. Etihad provides an amenity kit, however, it is empty and you fill it up with the items you need from your apartment. Mrs B loved the mirror and said it was quite helpful if you wanted to put makeup on.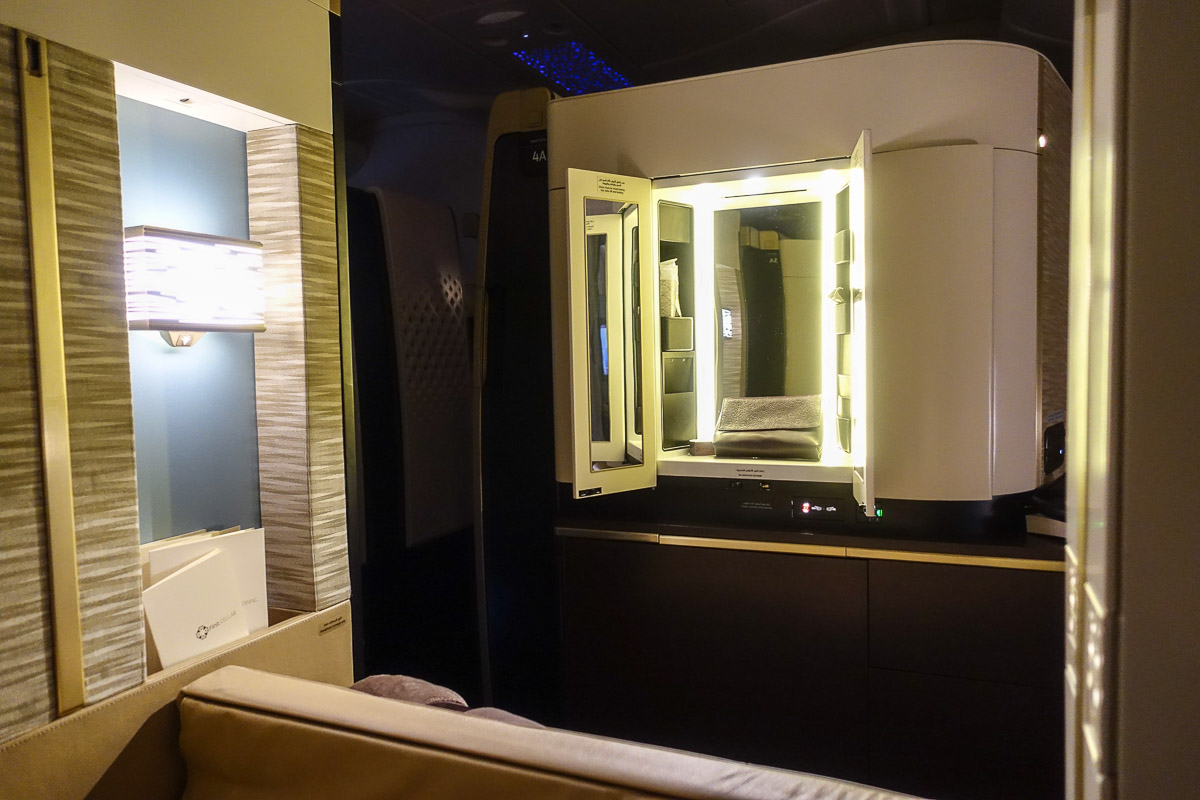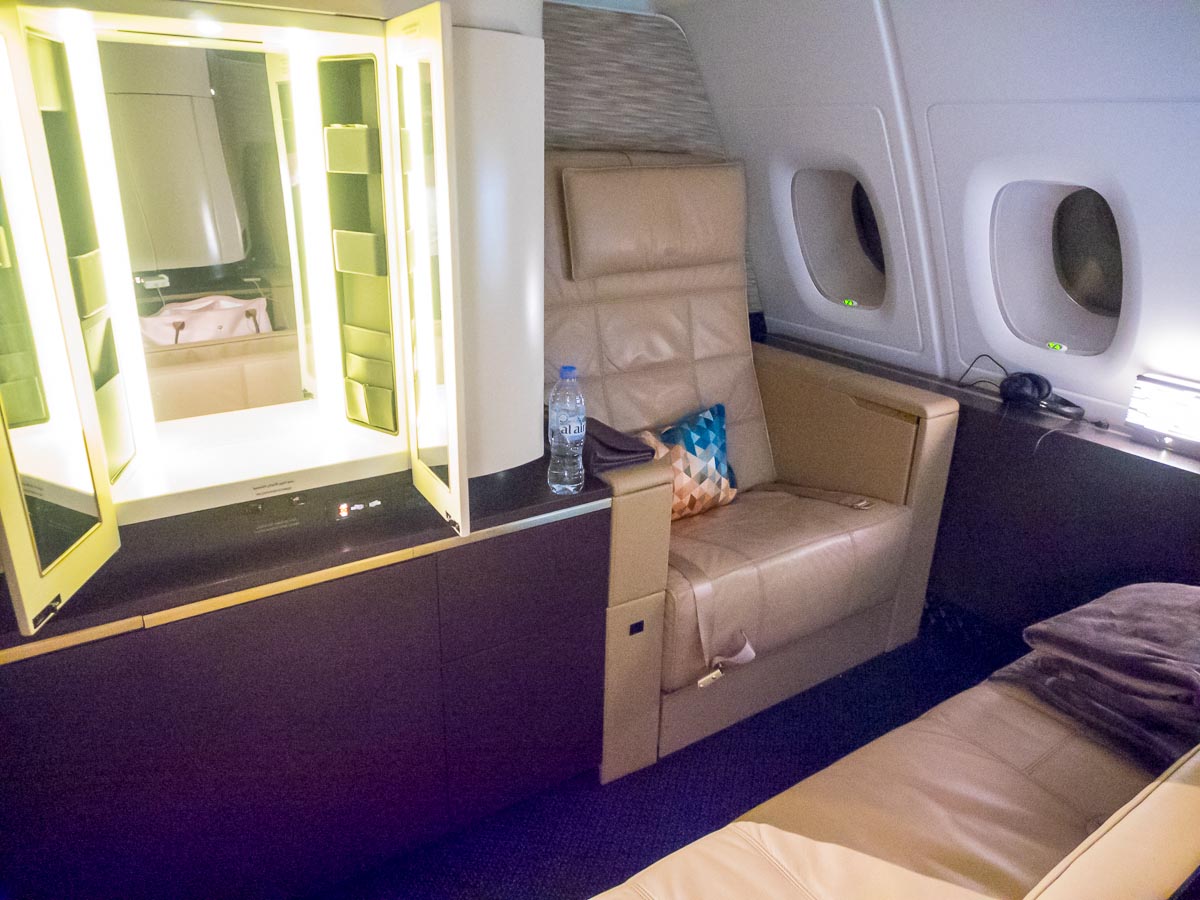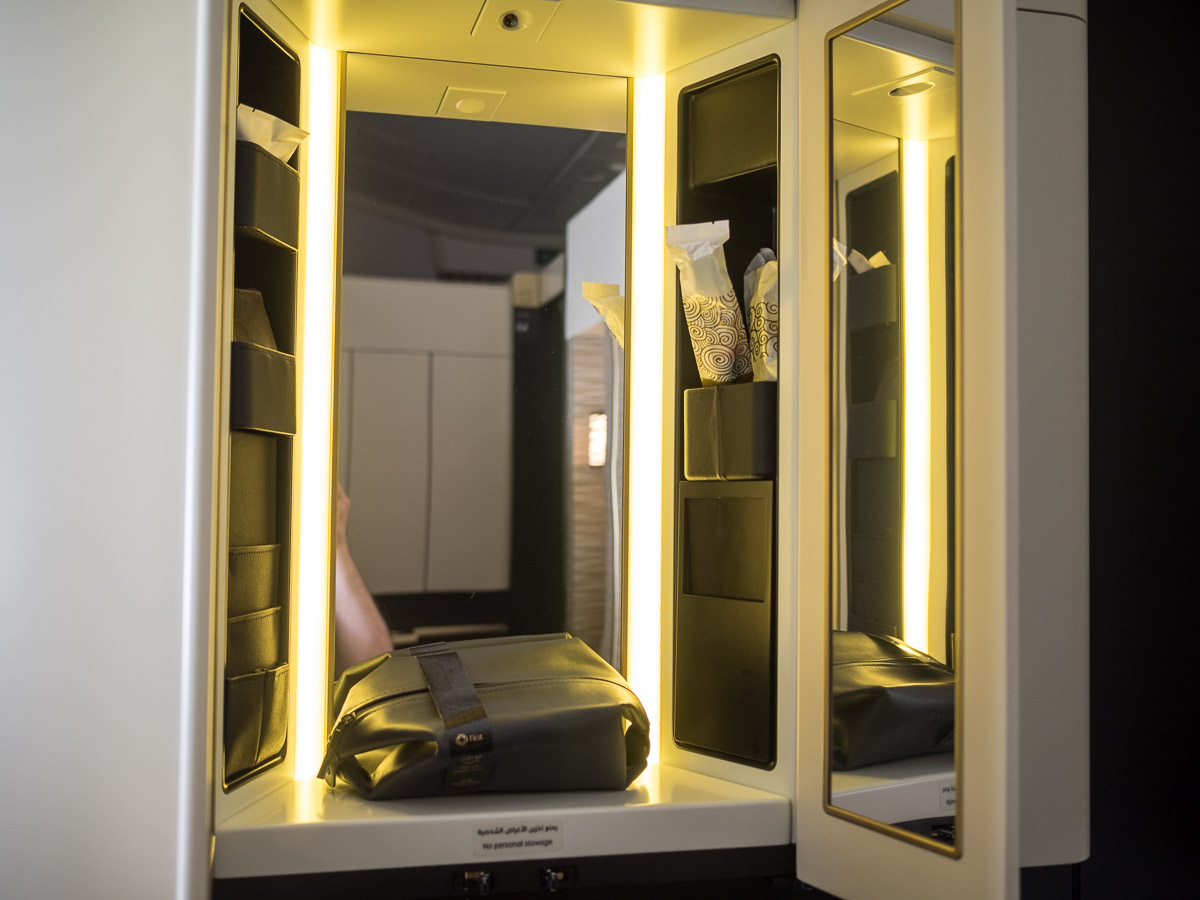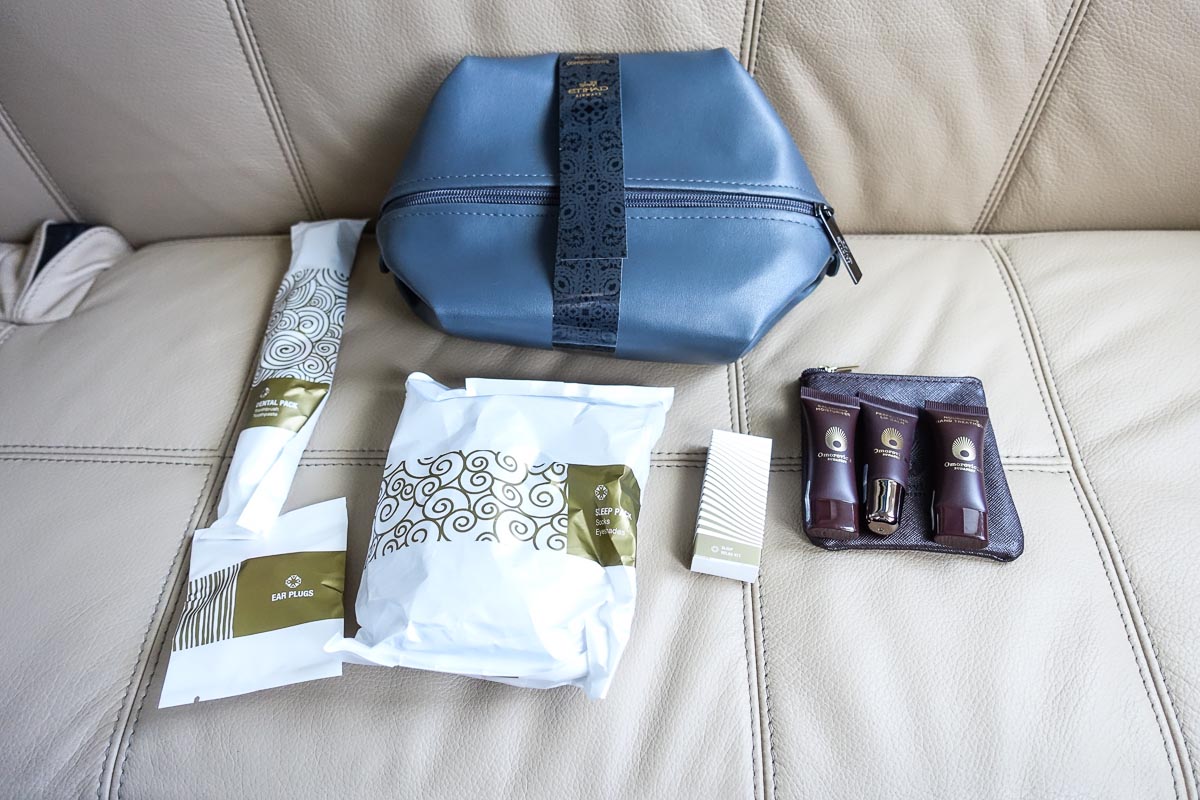 Etihad uses a Panasonic entertainment system that they call e-box, it seems to contain a good selection of movies and TV shows, including plenty of new releases. The 32" screen is a great size and makes watching movies a pleasure. Although if I had to have a complaint I would say that despite the screen swivelling around so you can watch it in bed. It really isn't all that comfortable to be in bed mode and watching TV, well at least I couldn't get comfy. There are two main controllers for the system, one next to the seat and one that is behind the bench seat that is revealed when the bench is converted into a bed.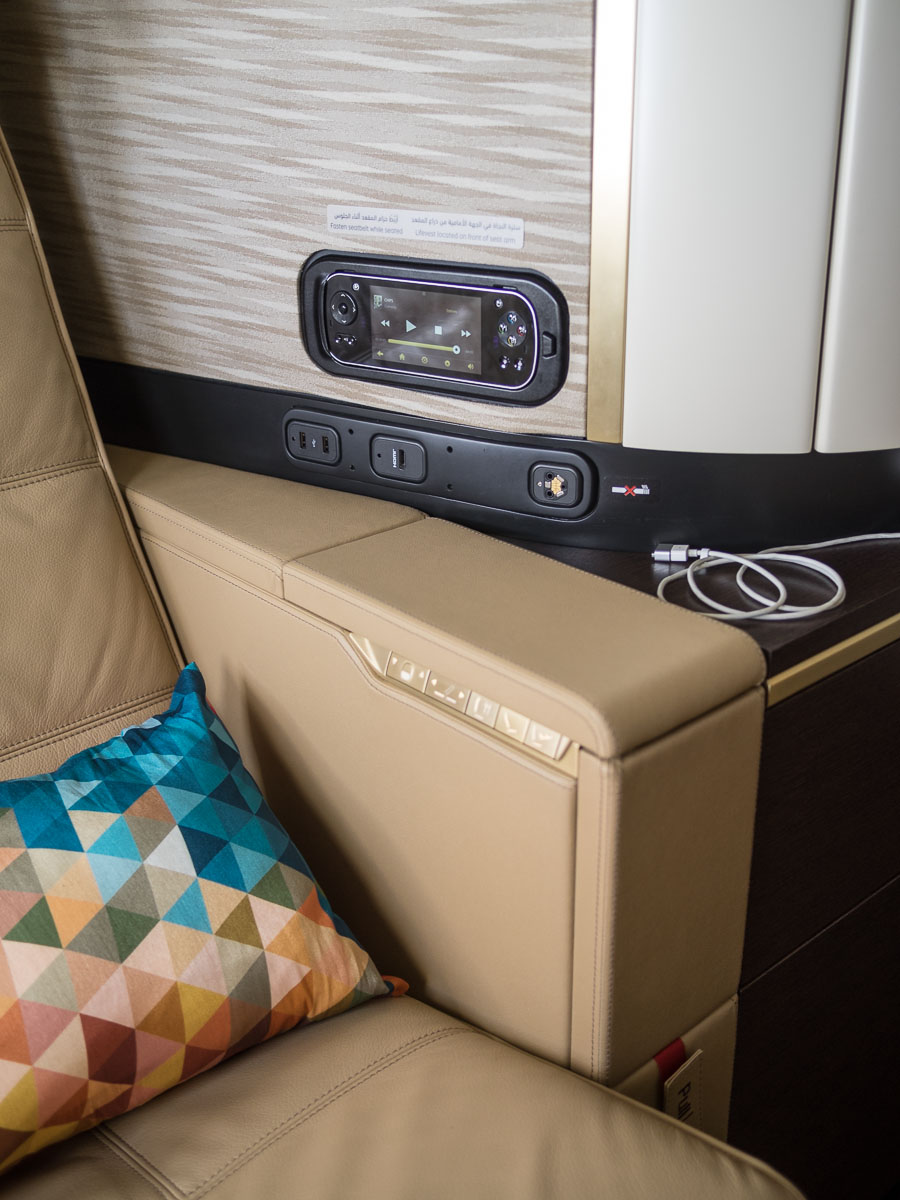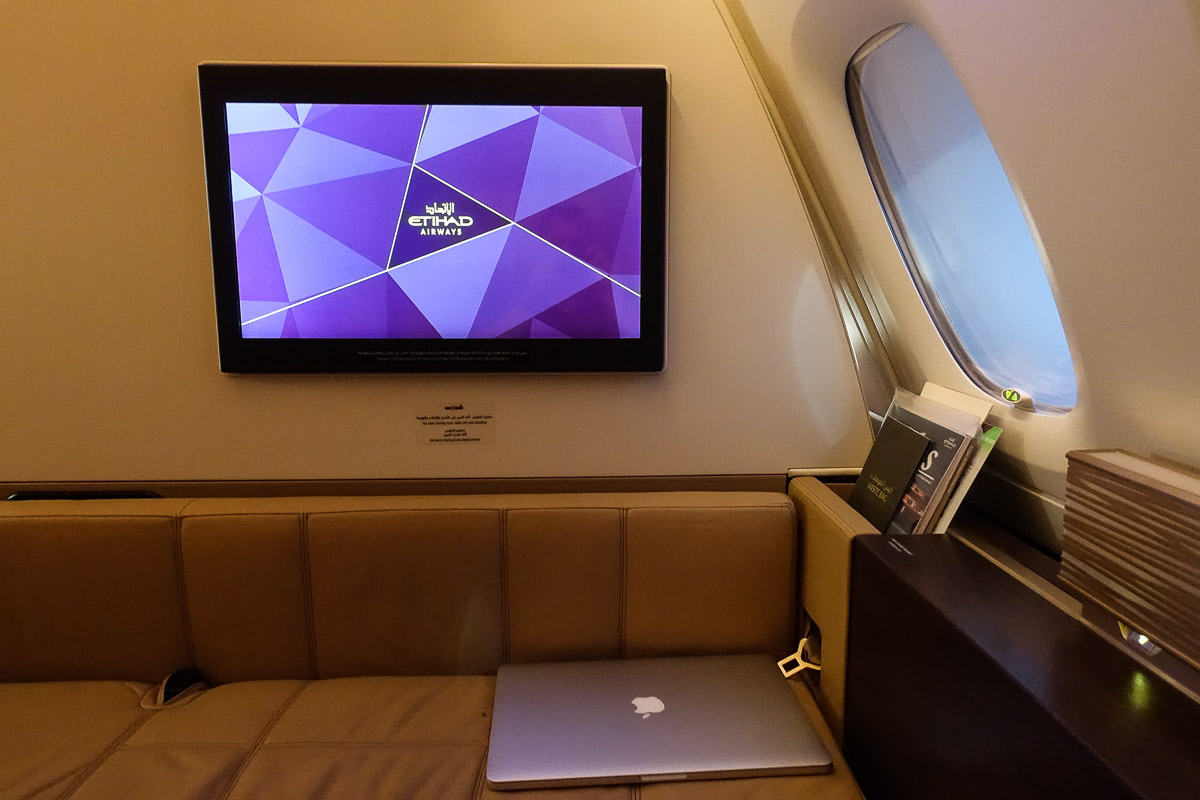 Whilst Etihad don't have a bar on their A380, they do have a lounge area that is shared between Business and First class
Lounge Area. The lounge area is a comfy area to relax in but it doesn't have the character or fun that an on-board bar has.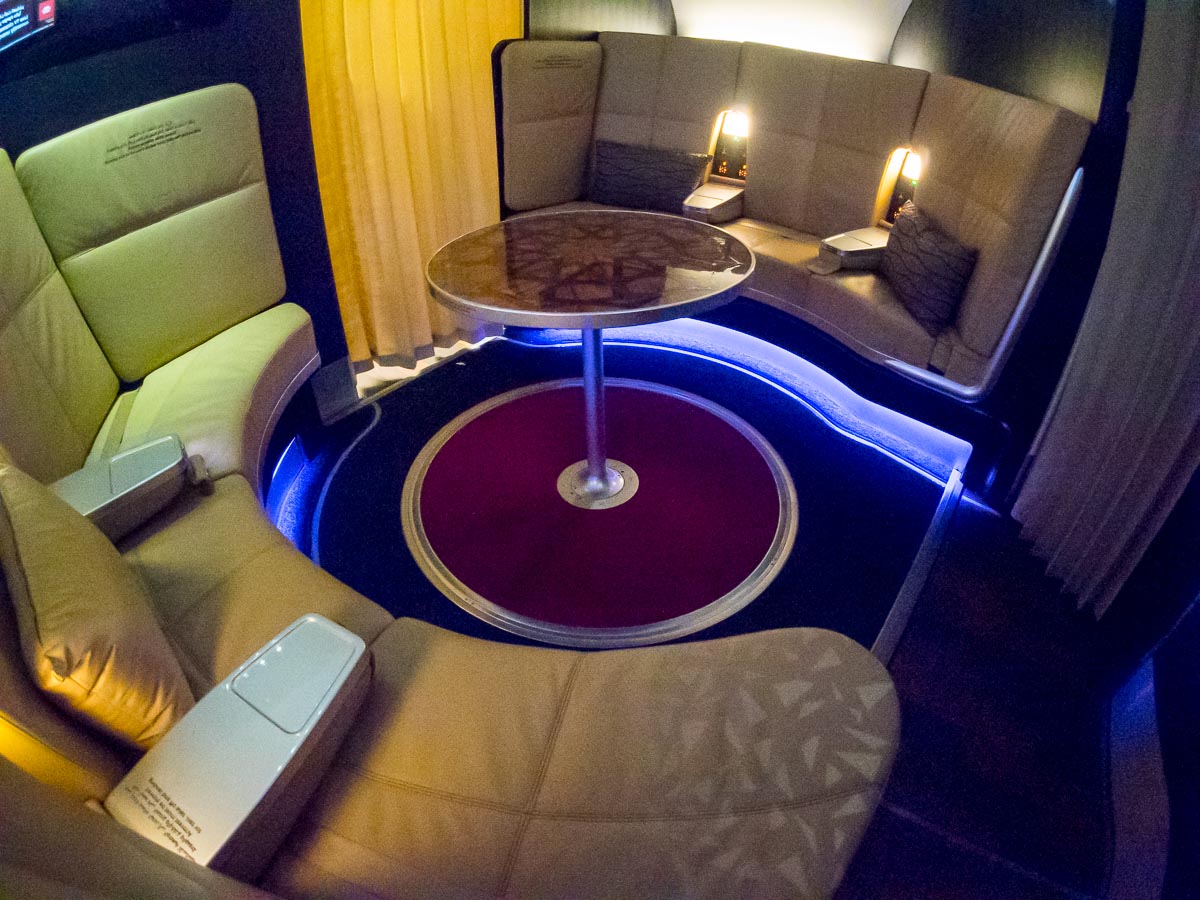 I tried to grab a few more photos of the bathrooms on this flight. The Bathroom with the shower is the smaller of the two and you certainly don't have a huge amount of room to dry off after the shower. The second bathroom is a little larger with a fold down seat for getting changed.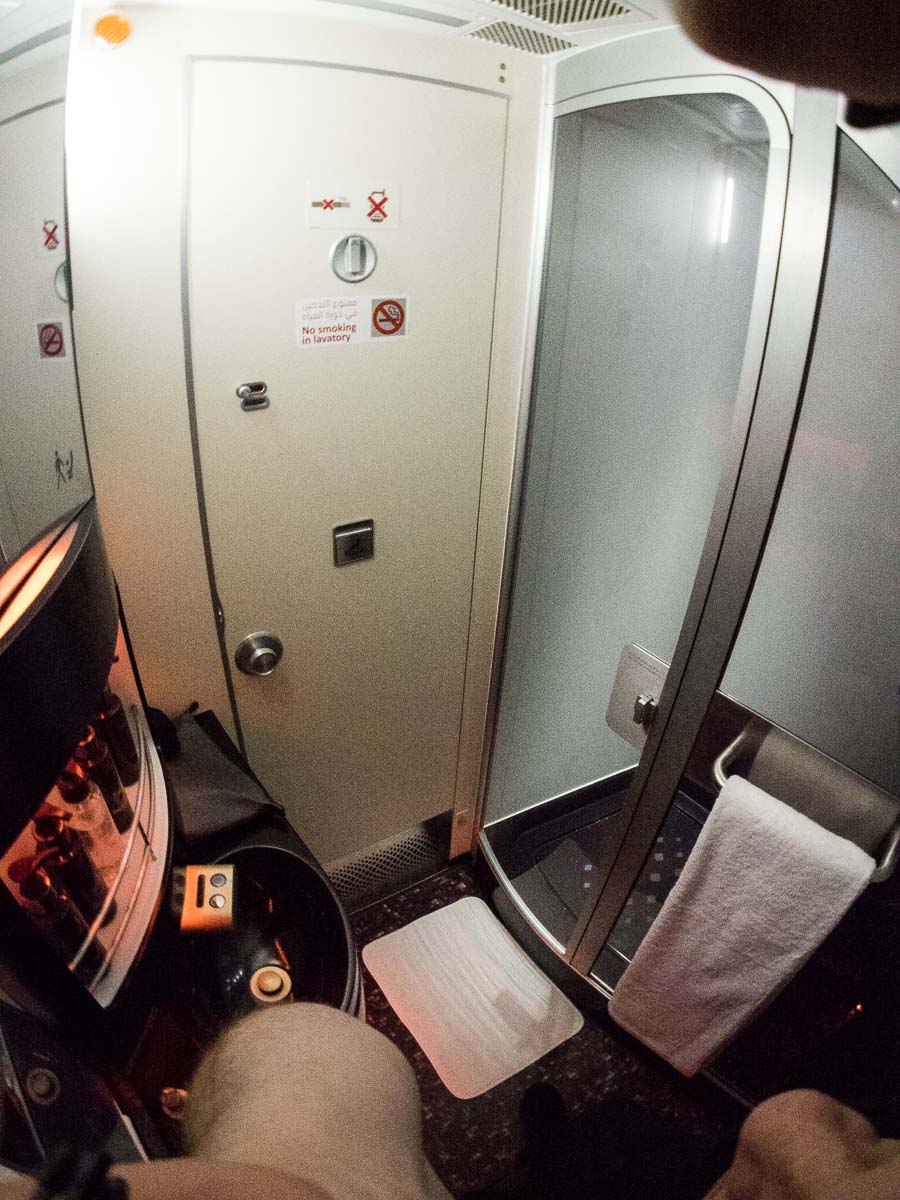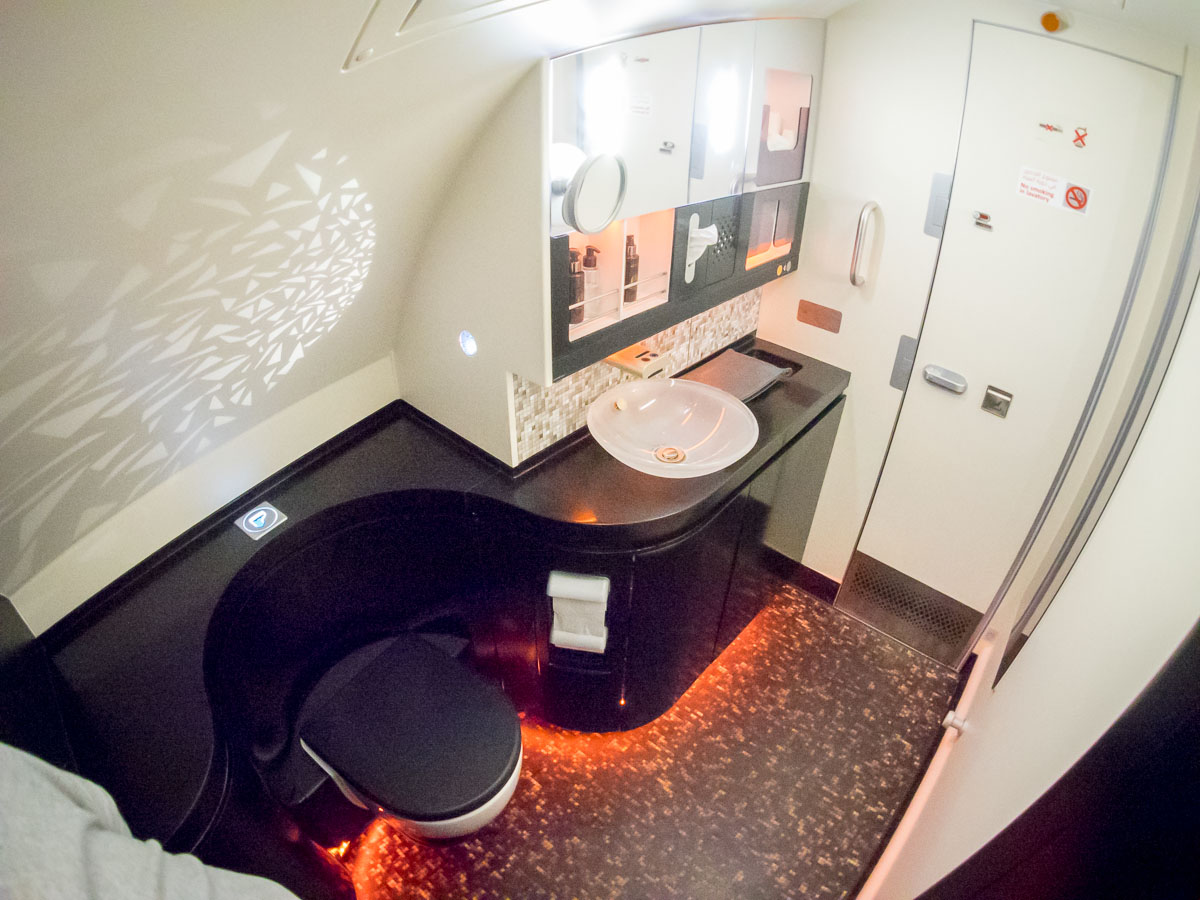 After our absolutely fantastic and friendly crew on our SYD-AUH flight, this crew had a lot to live up too! Whilst the service was more formal than friendly compared to the first flight, the crew was once again fantastic and very attentive. At one point I hadn't realised Mrs B had fallen asleep in her chair and wasn't exactly looking comfortable. One of the crew came into my apartment to get my attention as I was watching a movie to let me know that Mrs B didn't look very comfortable and would I like to wake her up they could make her bed and it would be much more comfortable.
To cap odd an amazing flight off, we got to see the cockpit of the A380 once we had landed in NYC!!