Table of Contents
SQ Suites SYD-SIN Review
Review: The Private Room Singapore
Review: Singapore Airlines Suites SIN-LHR
Review: Royal Princess Med Cruise
Review: Rome Alitalia Alicia Lounge & Frankfurt Senator Lounge
Review: Thai Airways B747 First Class BKK-SYD
Review: Thai airways A380 First Class FCO-BKK
Virgin Australia Inflight WiFi Experience
Review: Virgin Premium Entry Brisbane Airport
Review: Virgin Australia 737 Business Class
Review: Sydney Etihad Business/First Lounge
Review: Abu Dahbi Etihad Flagship First Class Lounge
Review: Etihad Apartments Abu Dhabi to New York
Review: JetBlue Mint New York to San Francisco
Review: Half Dome Village Yosemite National Park

Perth has changed a lot in the last few years, with several new hotels popping up. Aloft Perth is part of the SPG group and sits under the W brand, it opened in May 2017 and is located just up the road from Crown Casino.
The Room
We were staying in a standard room and overall I was impressed with the room. It was situated on the corner of the building with floor to ceiling windows on two sides of the room.
The standard room had a small entry passageway leading to the main room area with a bathroom off to the side.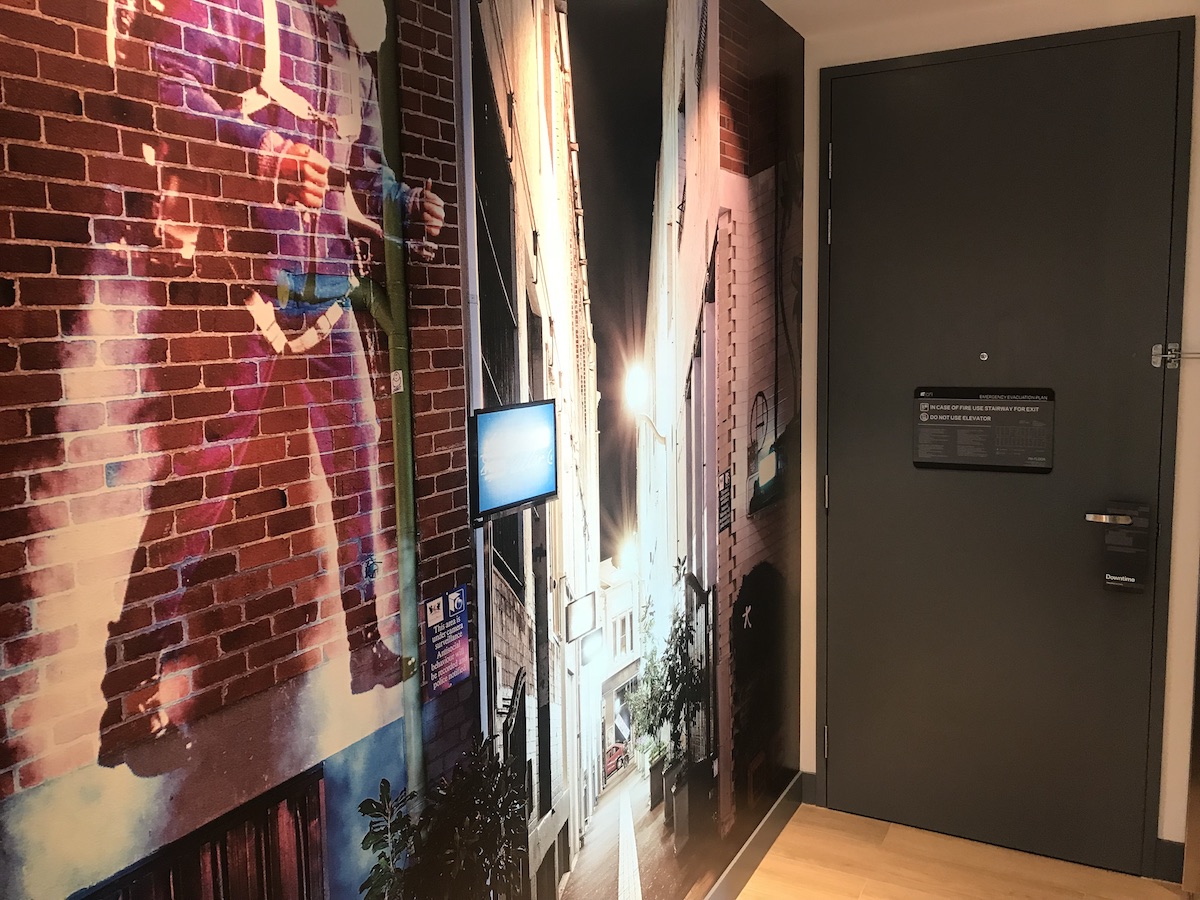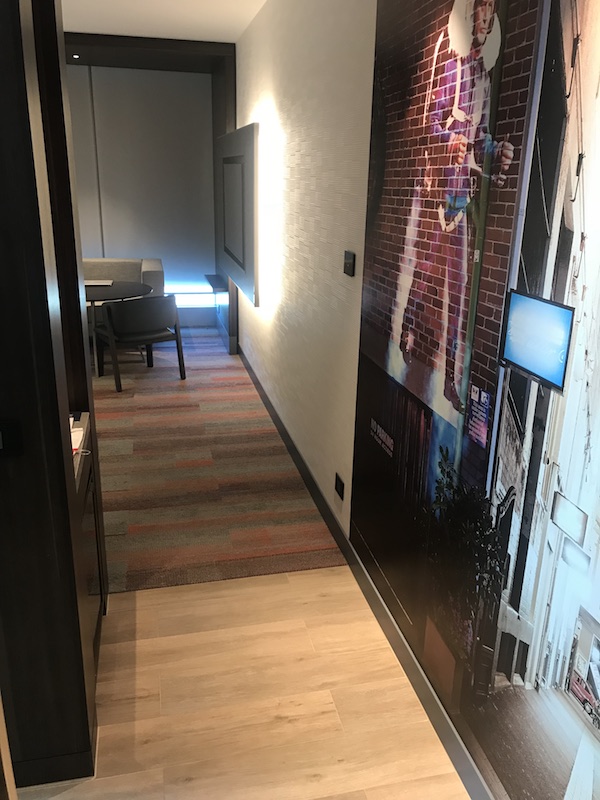 Overall the room was a great size for a non-suite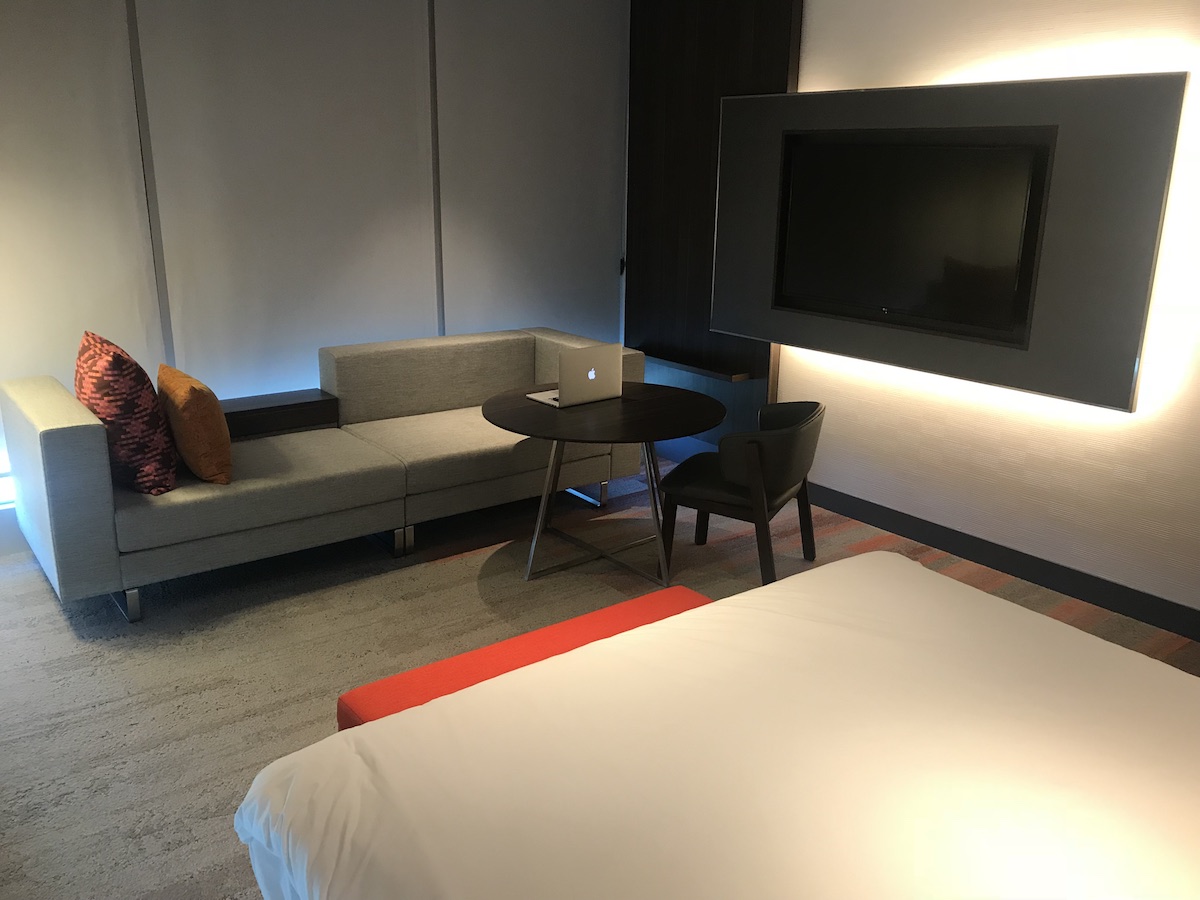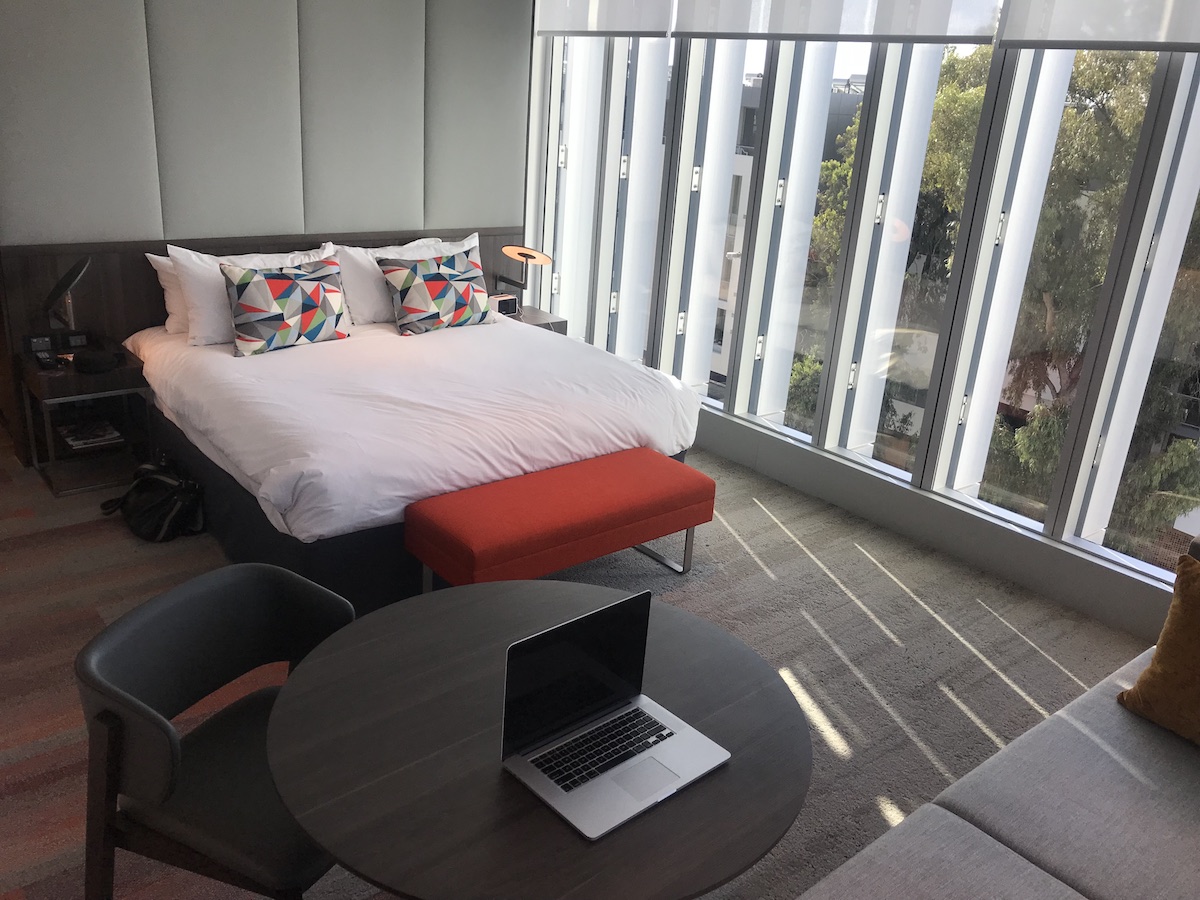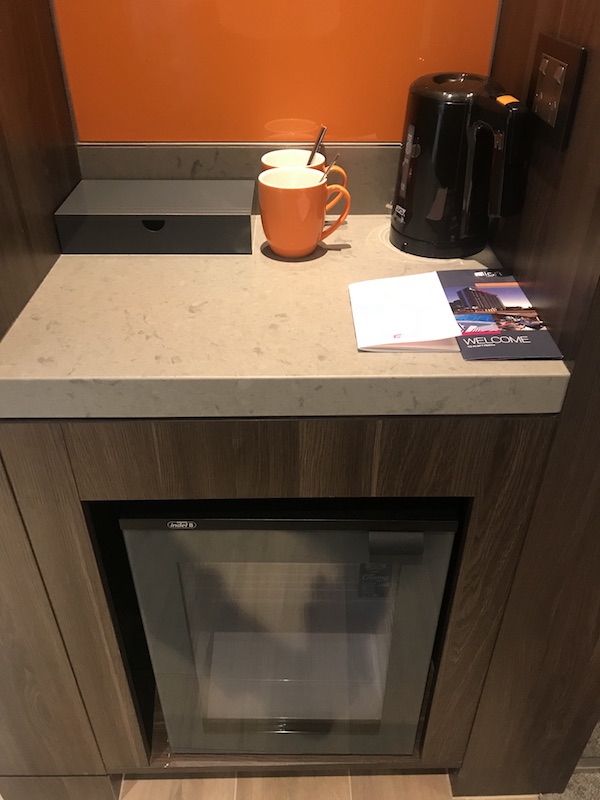 I liked the layout with a sofa and table rather than a desk, it made for a nice spot to relax.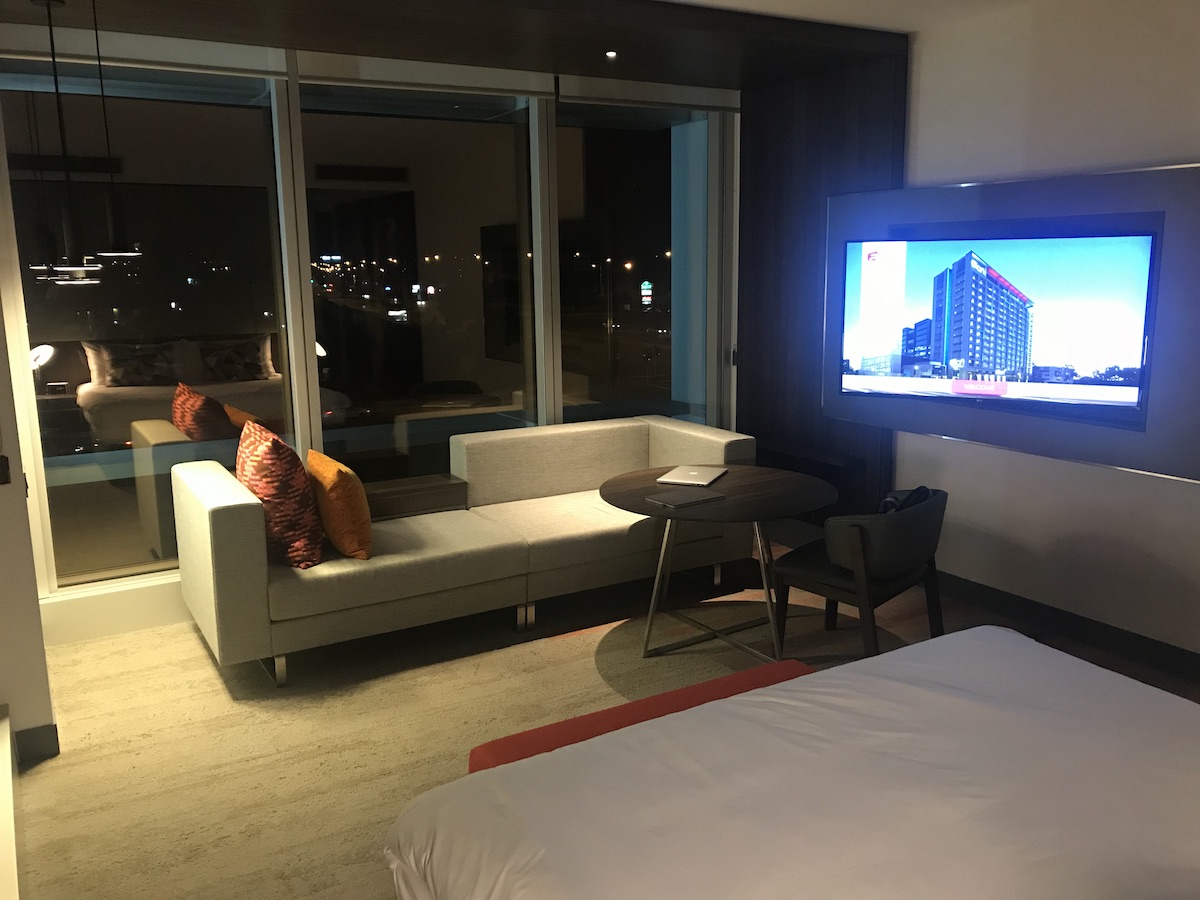 The bathroom was huge in the scheme of hotel bathrooms although only had a shower and not a bath.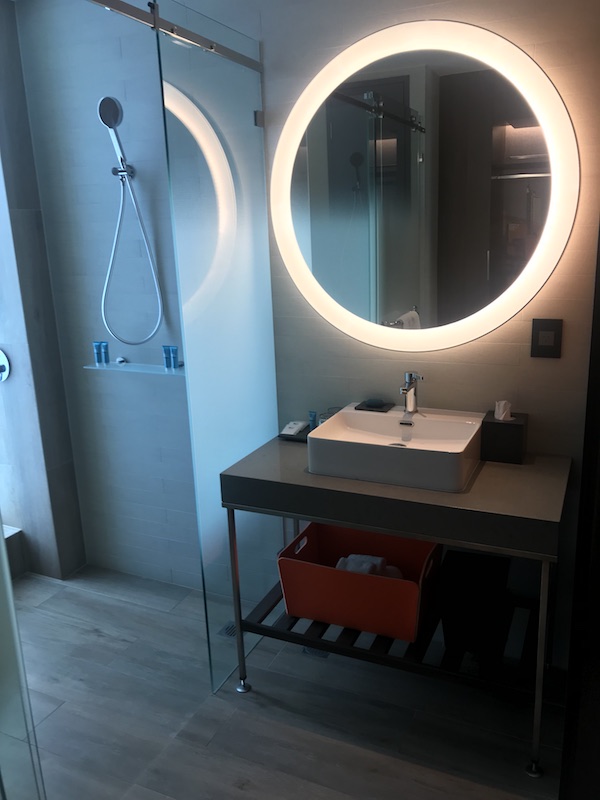 Hotel Facilities
The lobby of the hotel was spacious with a bar off to one side and restaurant off to the other. Unfortunately, I didn't get a chance to sample the restaurant whilst staying here, but the menu looked good.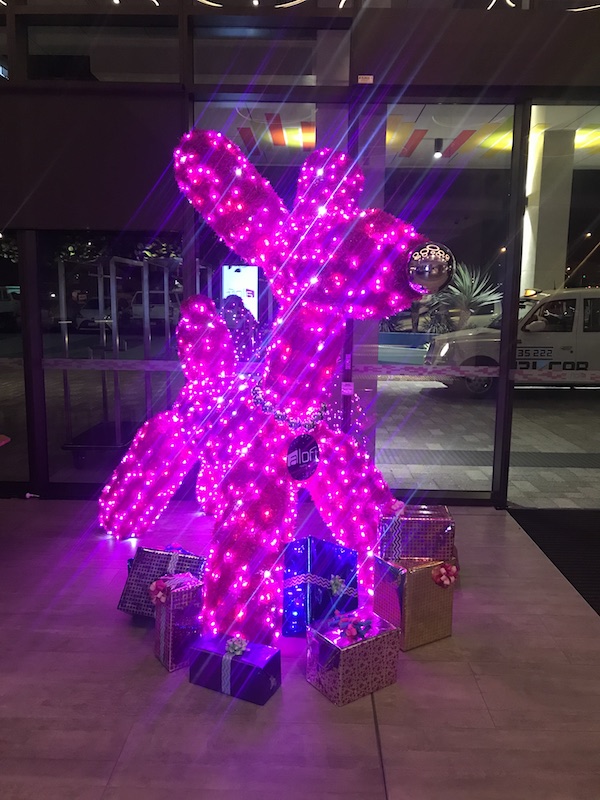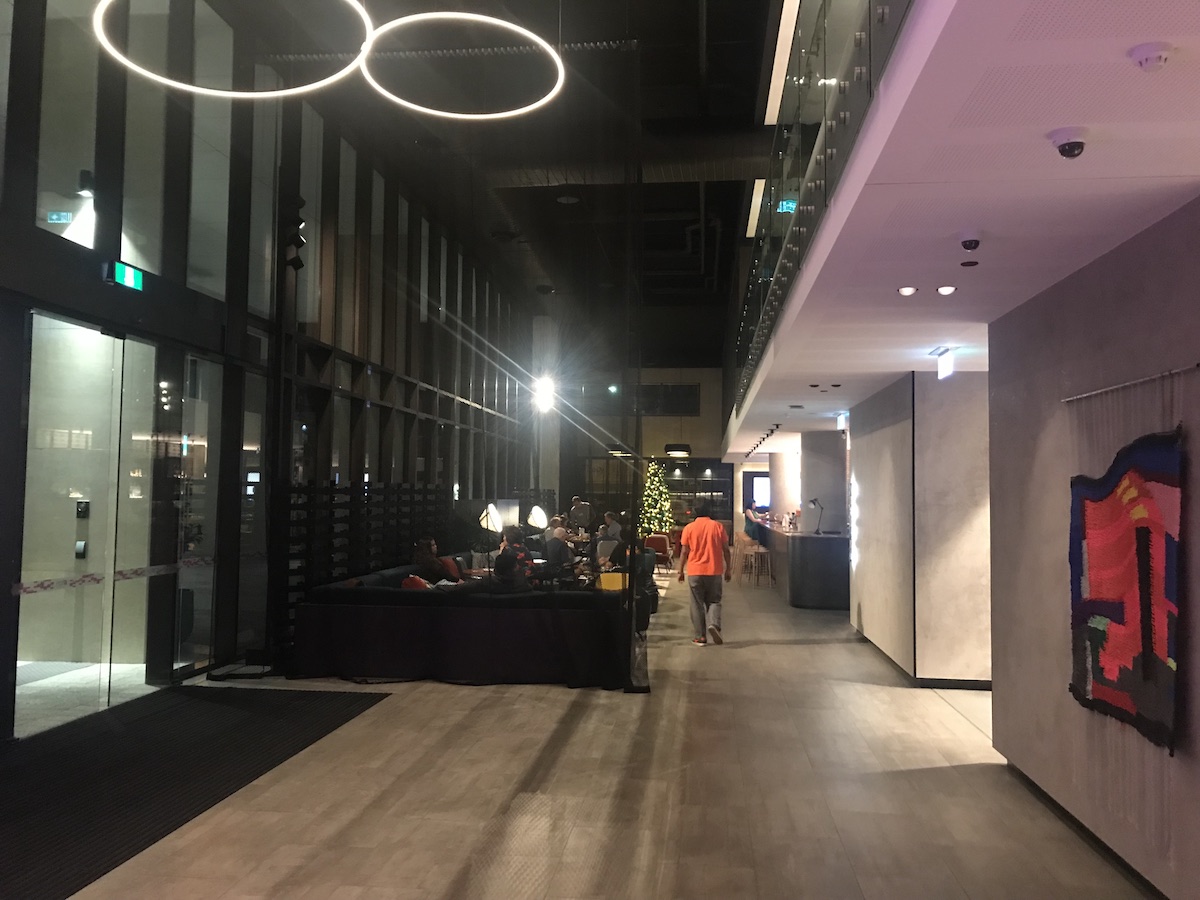 Rather than having a mini bar in the rooms, Aloft had an interesting system with a takeaway area in the hotel lobby with drinks and snacks that you could purchase and take back to your room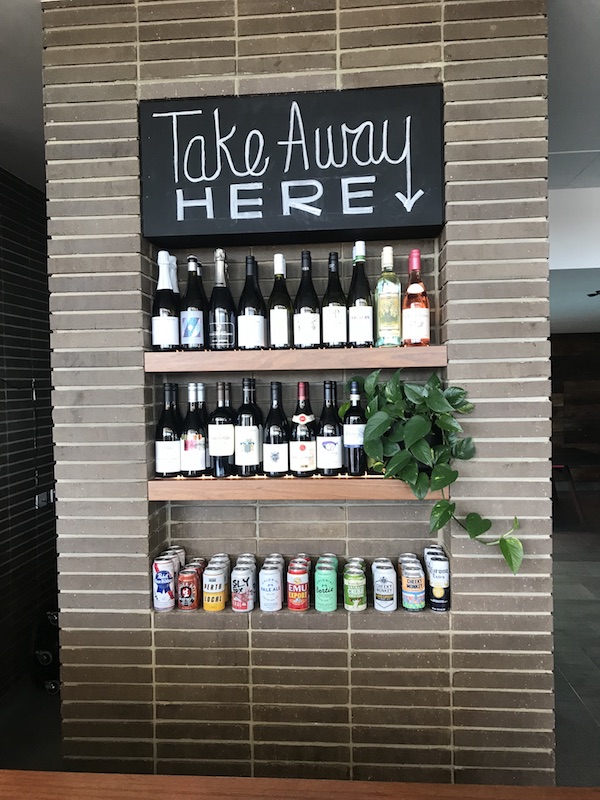 The bar was great with plenty of seating as well as powerpoints and table available if you wanted to plug in and get some work done while grabbing a drink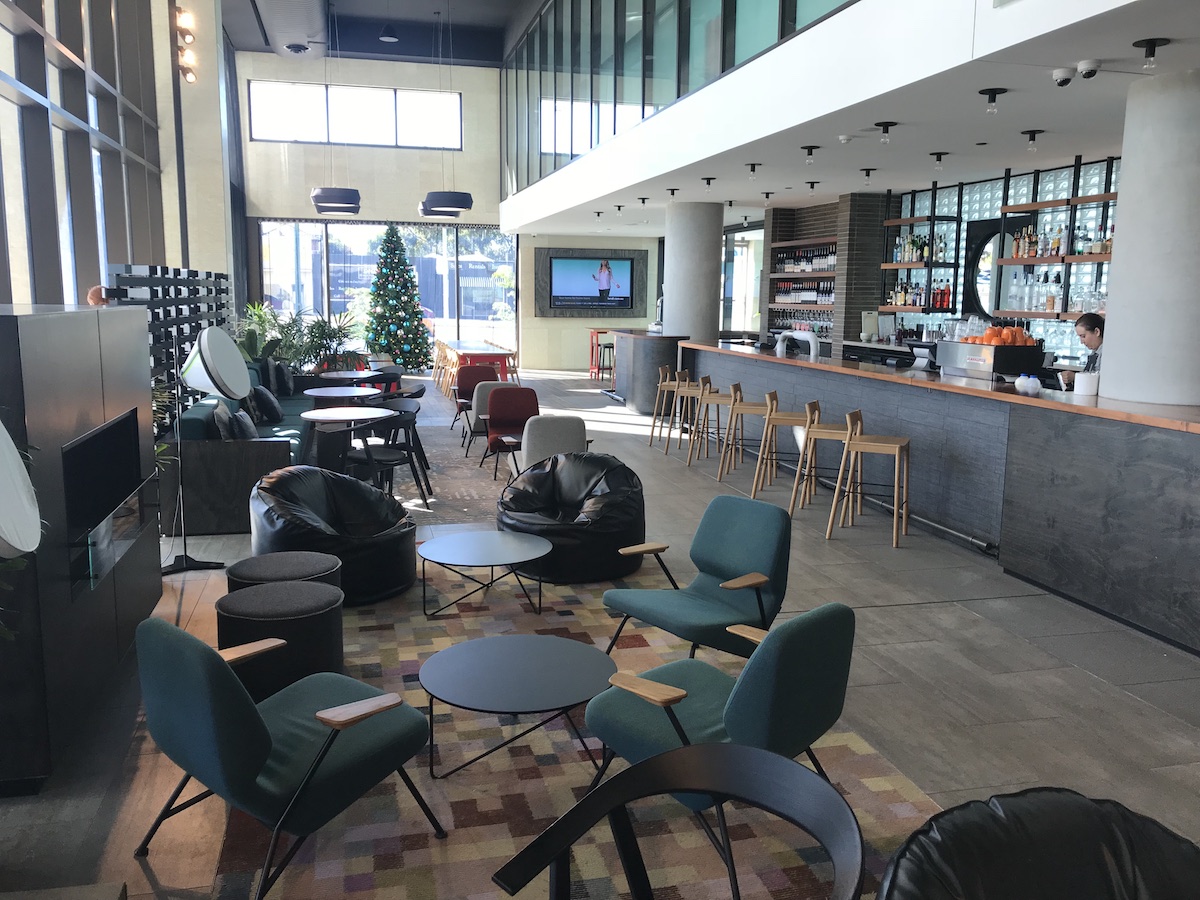 Behind the bar area were a sort of chill-out area with ping-pong, foosball and lounge seating.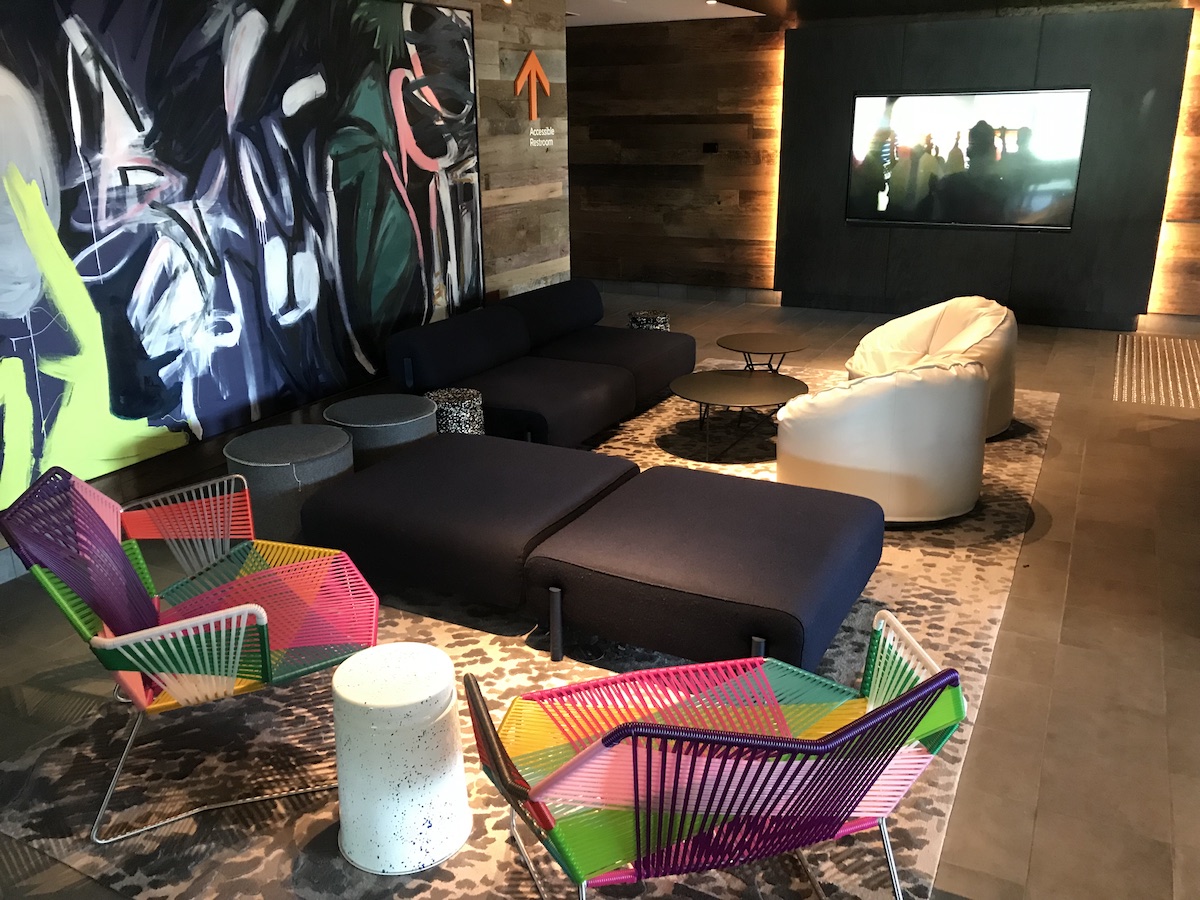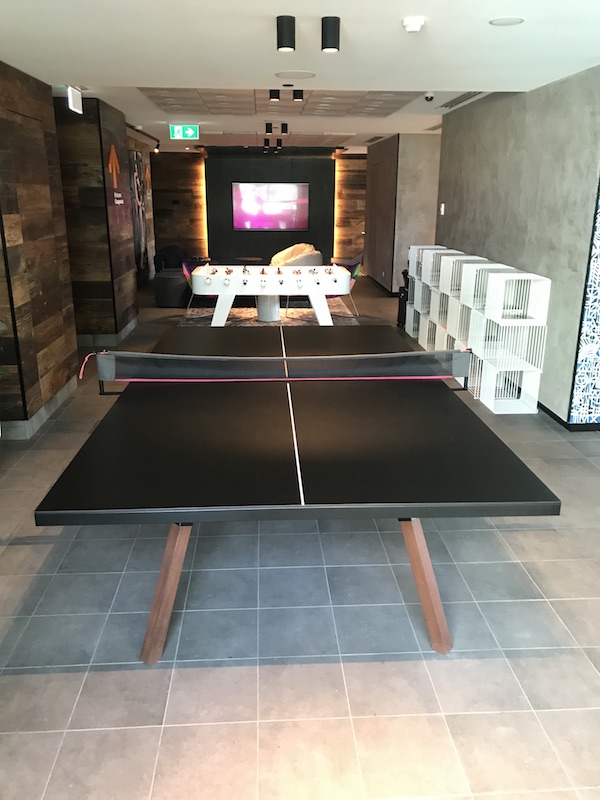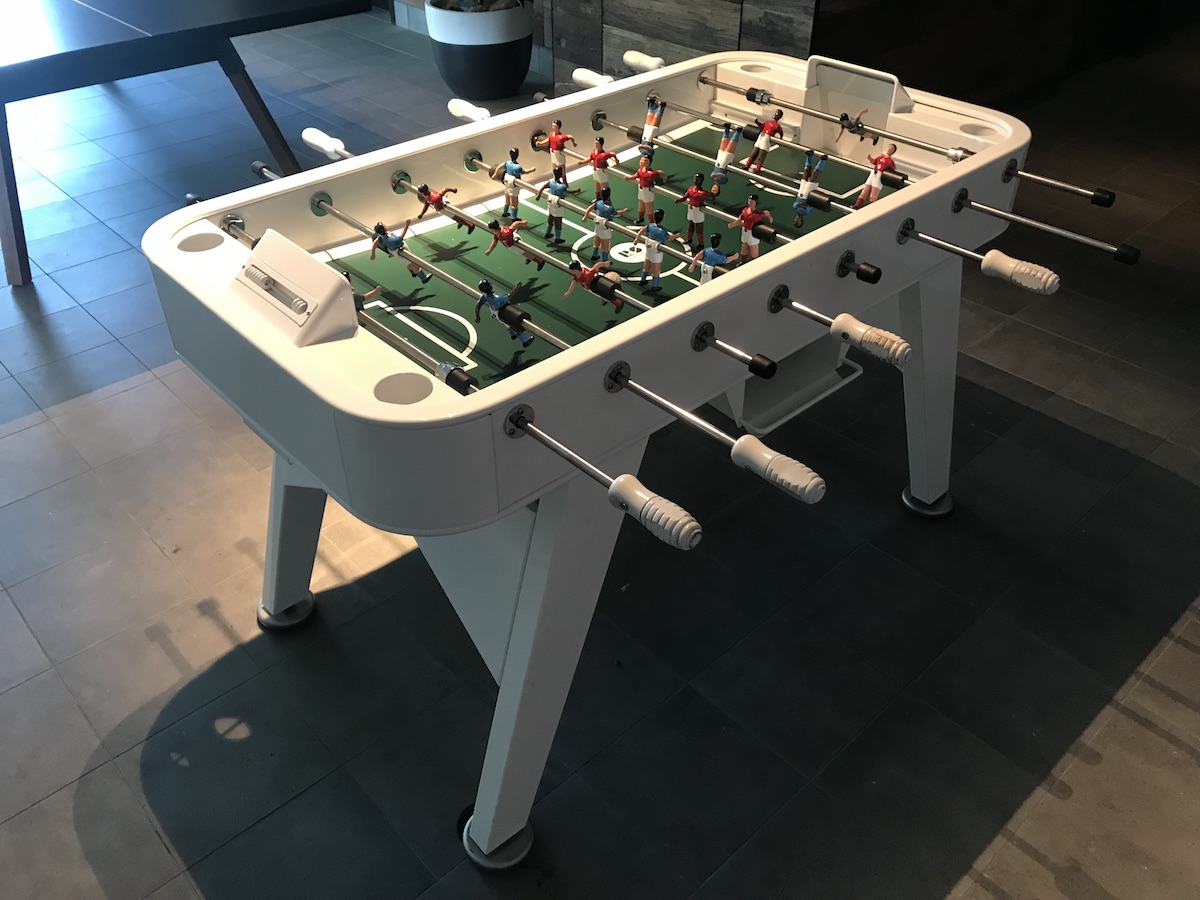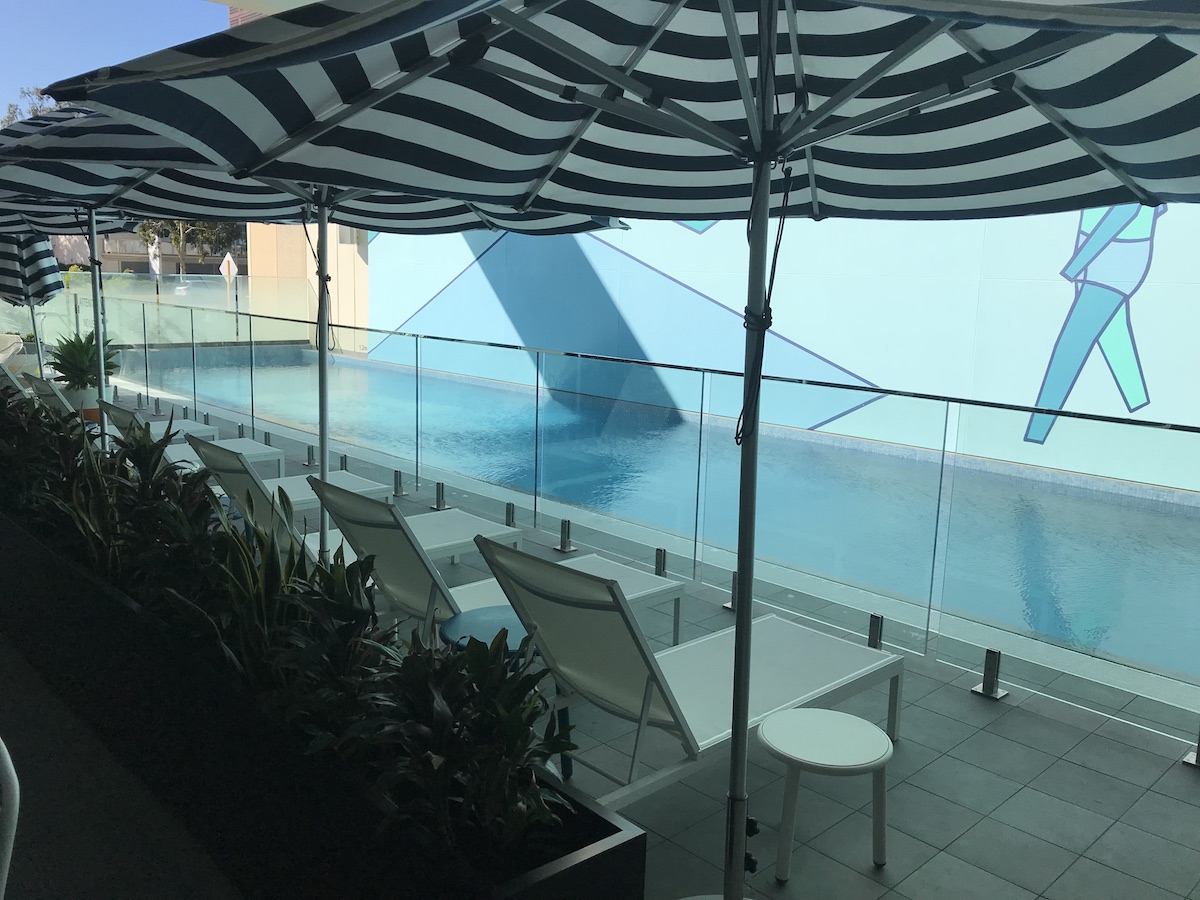 Overall impression
Overall I was impressed with Aloft, it had great facilities and was well laid out. I would stay there again if visiting Perth. The only downside was the location, whilst close to the casino it was a $25 cab ride into the CBD.
Subscribe to pointy end of the plane
Get the latest posts delivered right to your inbox