Review: The Private Room Singapore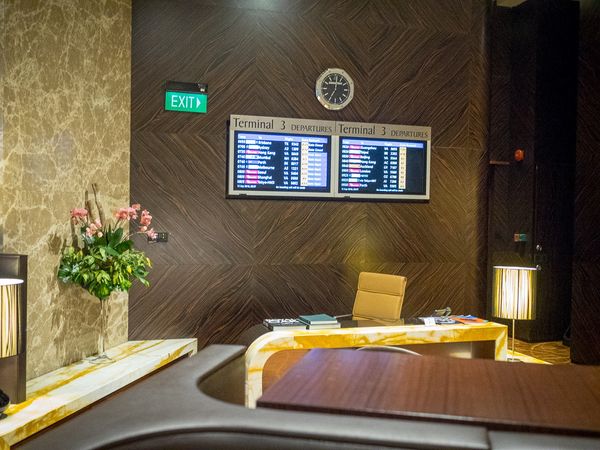 After a rather scary cab ride to the airport, I wasn't sure if the driver was falling asleep or just believed that lane markings were simply there for guidance rather than anything else, we made it to the first class check-in at Changi. I was surprised how big the waiting area was, does it really ever get that full?
The check-in agent asked us if we knew where to go and when we said no he vaguely pointed us in the right direction and said head up the stairs after customs. We made our way through customs immediately with no delay and went up the escalators to the SilverKris lounges. After being greeted at the door and escorted through the business lounge, then the first class lounge and finally into the private room we grabbed a table and decided to order some breakfast. As per my first post, before our Suites adventure, we had only one other F experience which was Thai Airways on the way home from Japan. So it made me laugh when after getting settled into the lounge, Mrs bwhouse looked confused and said 'how come Singapore don't do that thing where they escort you everywhere like Thai did?' which was followed by me explaining the concept of ground service and the differences between the airlines.
From what I have seen the menu hasn't changed recently, but for those interested, this is the current breakfast menu in TPR.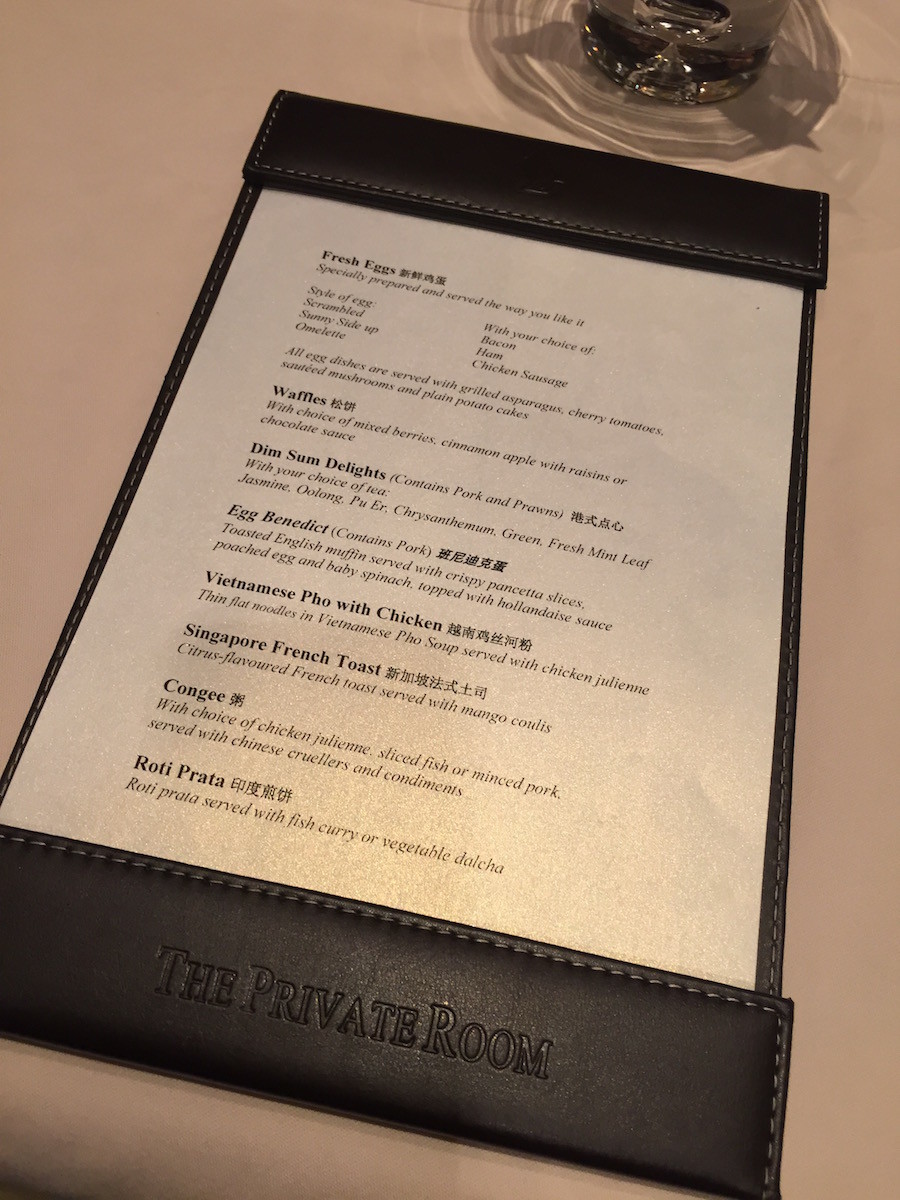 I ordered the eggs and bacon and Mrs bwhouse ordered the congee and roti. Apparently, the congee was rather bland and gluey. The roti itself was hot and crispy and the curry flavoursome, though a little watery.

Despite it being 7:30 in the morning I was determined to try the champagne selection. I had the Charles Heidsieck with breakfast and then afterwards roamed out to the first class lounge to sample the PH Rare. My preference would be the PH Rare, but I am by no means a champagne connoisseur.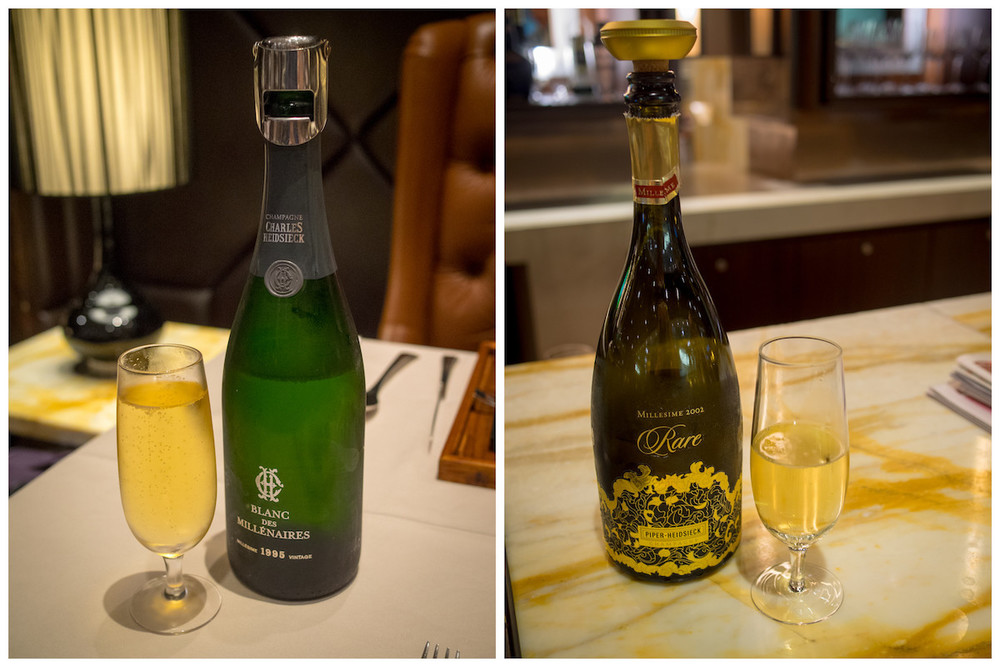 Now onward to our second SQ Suites flight SIN-LHR!