Virgin Australia Inflight WiFi Experience
Back in July last year Virgin Australia announced that they would begin implementation of WiFi on its domestic fleet. This announcement was a great step forward as domestic travel in Australia has long been lacking in-flight internet something that most US carriers have had for a long time.
Well, earlier this week I was lucky enough to fly from Brisbane to Sydney on a 777 that was retrofitted with the in-flight wifi which is provided by GoGo internet. Virgin are currently offering the in-flight internet access for free, hopefully, this isn't just in the trail period.
There was a large instruction card in the seat pocket that detailed the connection steps. I was pleased to see that the had integrated the already existing in-flight wifi for the entertainment system with the onboard internet.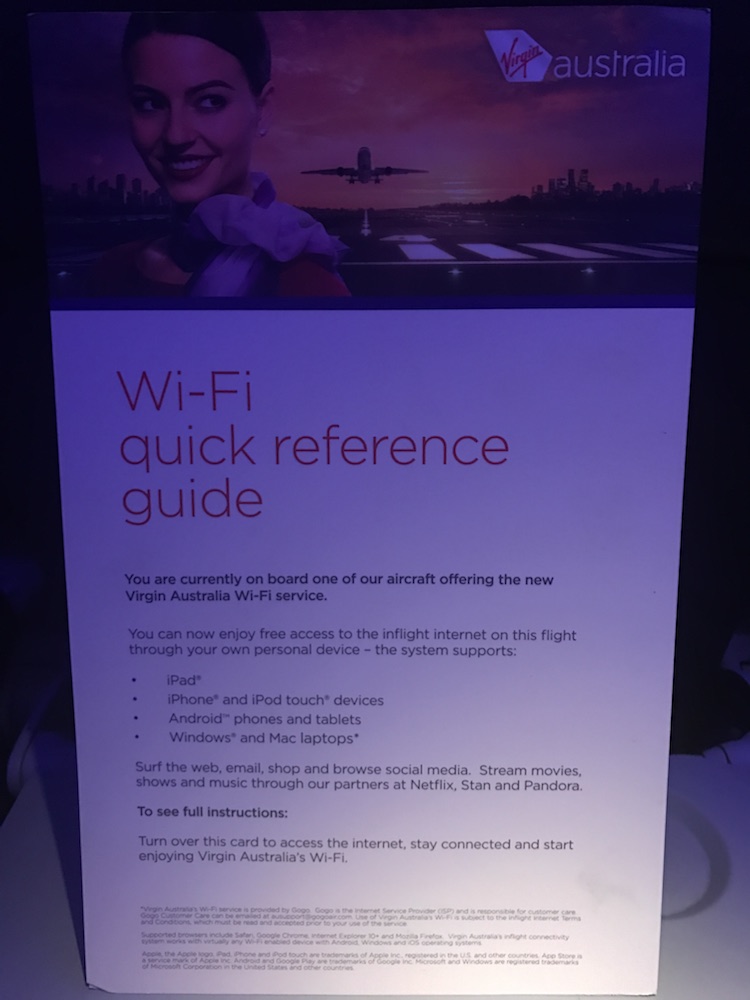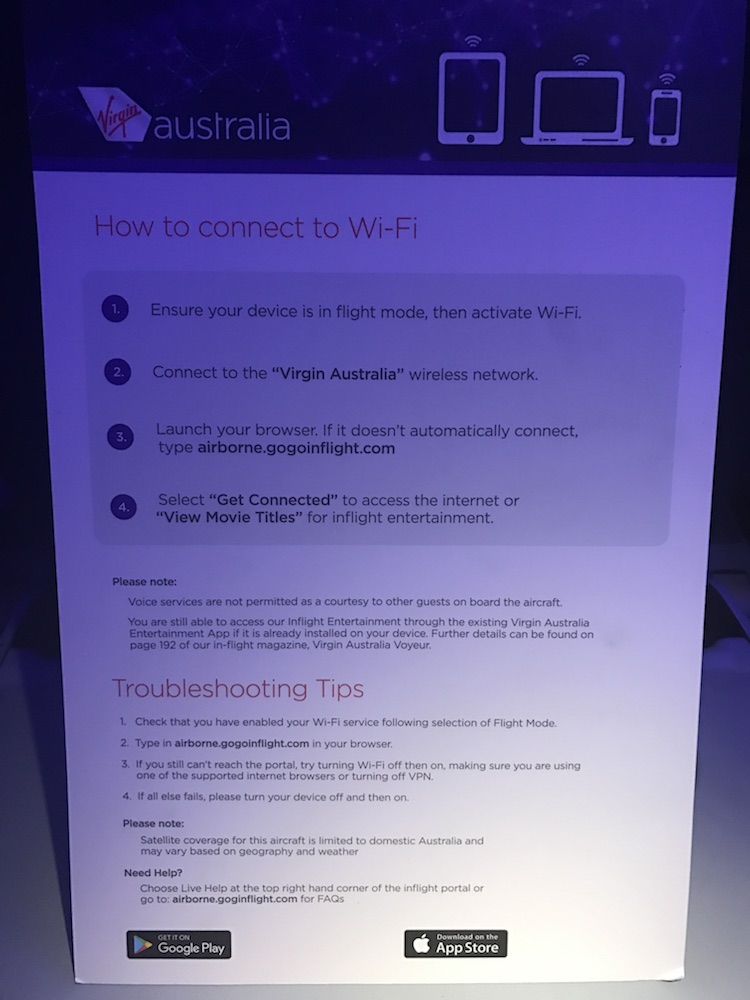 So the moment of truth, what were the speeds like? Well, in short, they were very impressive.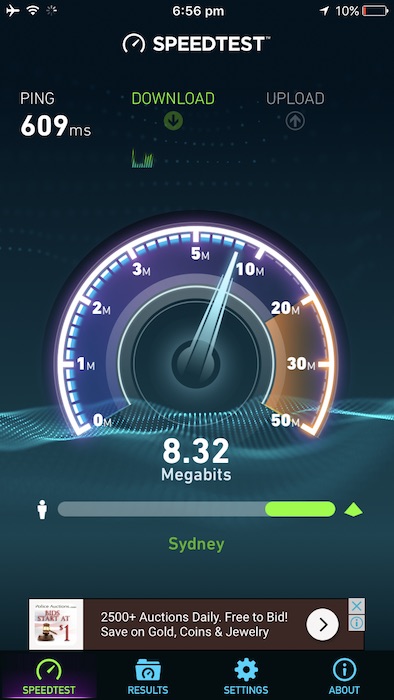 This speed test was done from my mobile phone whilst we were about 20mins out of Sydney.