Review: Rome Alitalia Alicia Lounge & Frankfurt Senator Lounge
Our trip home started rather early, we were on a 6am flight out of Rome to Frankfurt, So it was up at 3am, I had booked a private transfer to the airport as it only cost 55euros (6 euro more than the fixed cab fee) but it could be pre-booked online which made it much easier than trying to arrange a cab for that hour of the morning.
We were flying out of Terminal 3 but gate lounge D so we got directed to one of the older Alicia lounges rather than the recently renovated Casa lounge. By the time the lounges opened (5am Italian time, so far closer to 5:30 than 5am) we couldn't be bothered working out if we could make our way to the newer lounge, my limited googling suggested we would need to go through passport control. The lounge was nothing special at all and the food selection was very limited.
Our FCO-FRA flight was on Lufthansa in 'business' which as many know is identical to economy with the middle seat in the 3 blocked out. I won't review the flight at all as it was short and nothing special. The crew were very attentive though. It did make me appreciate domestic business class in Australia though.
Once we arrived at FRA we began the long walk to gate lounge B and headed towards the Senator lounge. We had a 5 hour layover in FRA so we weren't in any hurry. We did, however notice on the way to the lounge that our TG flight to BKK was delayed by 1 hour, this was slightly concerning as we only had 1:30 layover in BKK before the onward flight to SYD and I was really looking forward to making the most of the Thai first lounge and spa
The FRA Senator lounge is really nothing special. It is a large space with a self-service buffet offering a salad bar and some hot food along with drinks. There is also a staffed bar on the other side of the lounge. There was plenty of seating and they have some comfy reclined style chairs right by the window. My only complaint would be that the lamp next to the lounging chair doesn't turn off and as it's at eye level…it gets very annoying. I don't have too many photos as one of the lounge staff got really grumpy with me when I tried to take a photo of the bar and insisted that I couldn't take any photos as it was 'private property'. I think he was just having a bad morning and for what ever reason took a disliking to me as he had already come out from behind the bar and told me I wasn't allowed to rest my foot on the edge of the little coffee table. One feature I really loved about this lounge was the large free lockers they offered, it was great to be able to lock up bags and go for a wander around the airport and lounge and not worry about them. As time ticked by, our flight was further delayed by another 30mins, the gate staff were helpful and said that depending on how the flight was tracking once we were airborne the staff at BKK would re-book us if needed and we would be kept informed.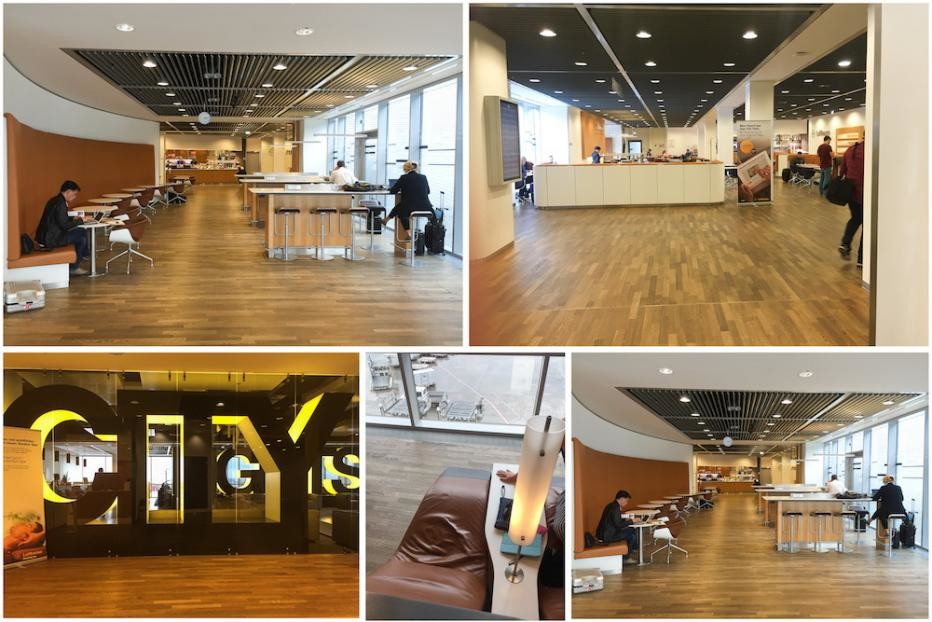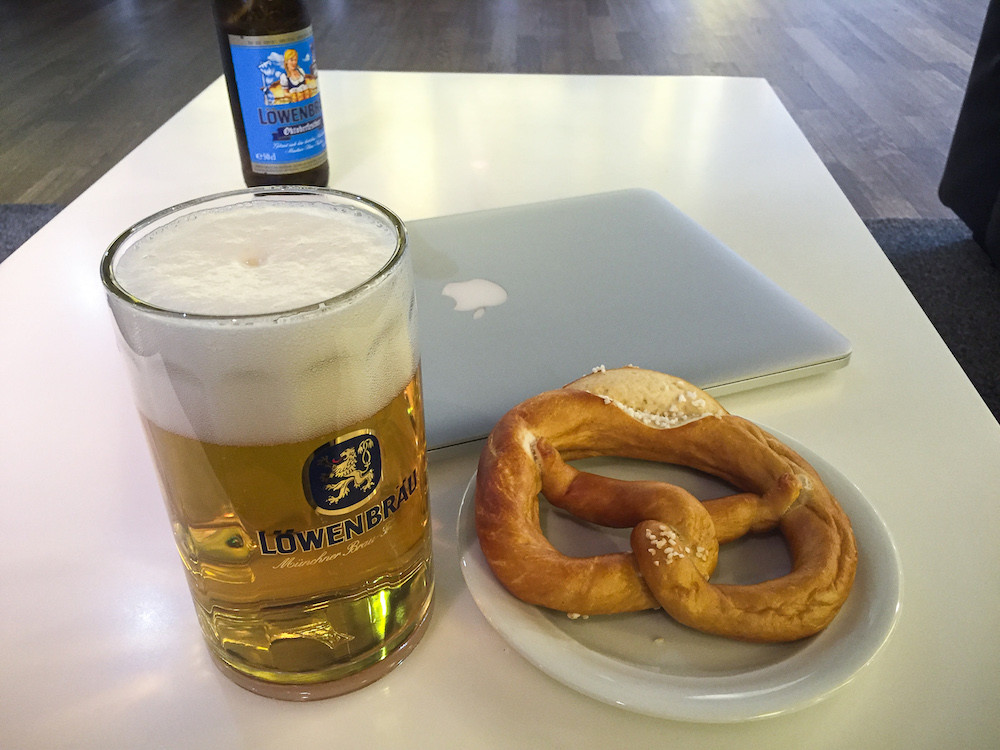 With a new departure time of 4:15pm, I was starting to get sick of the lounge. At around 2:30pm we saw them towing our whale jet over to the gate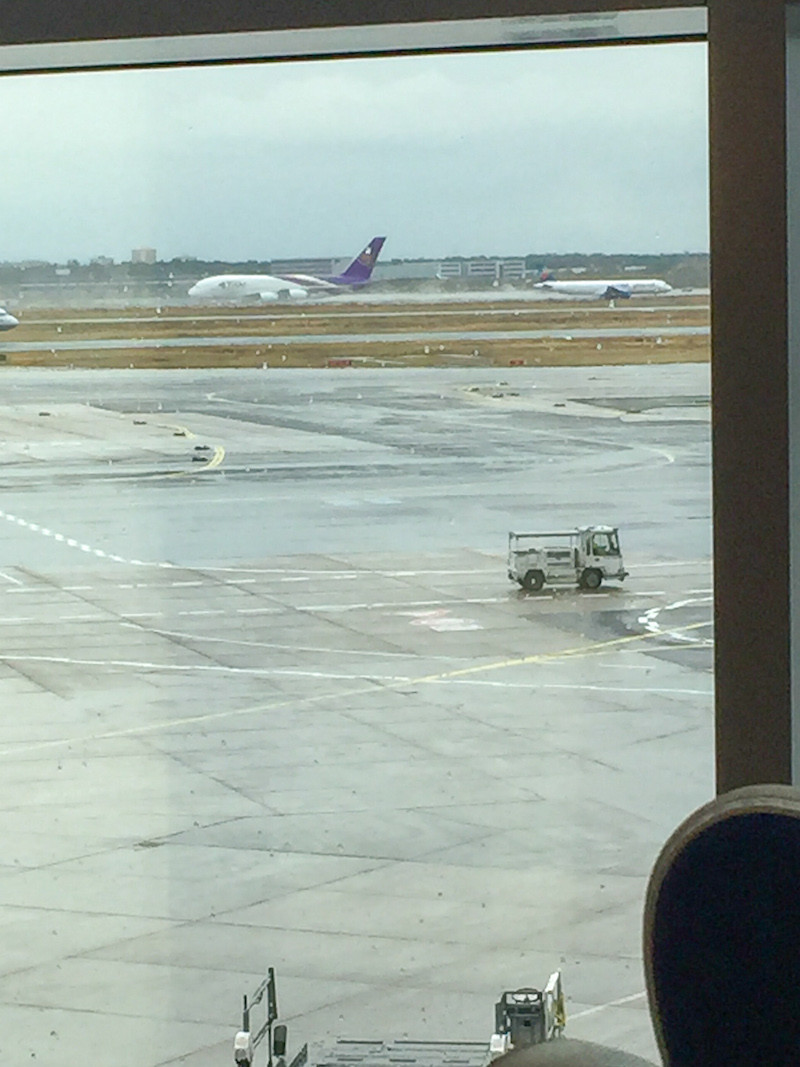 As mentioned a few times I have been really looking forward to trying Thai Airways A380 First Class and being able to compare it with our recent SQ experiences, so the excitement to board was building. We declined the escort from the lounge and walked to the gate slightly early as I wanted to board earlier rather than later. Which worked as we were the first people in the F cabin. Once again we were greeted by name and the crew introduced themselves to us and confirmed our meal orders as well as offering a pre-departure beverage (the champagne of course!), It was a light load of 6/12 today in the F cabin. As we settled in with our pre-departure beverage the cabin supervisor came around and took the details of our connecting flight and promised to keep us informed during the flight as to what was going to happen.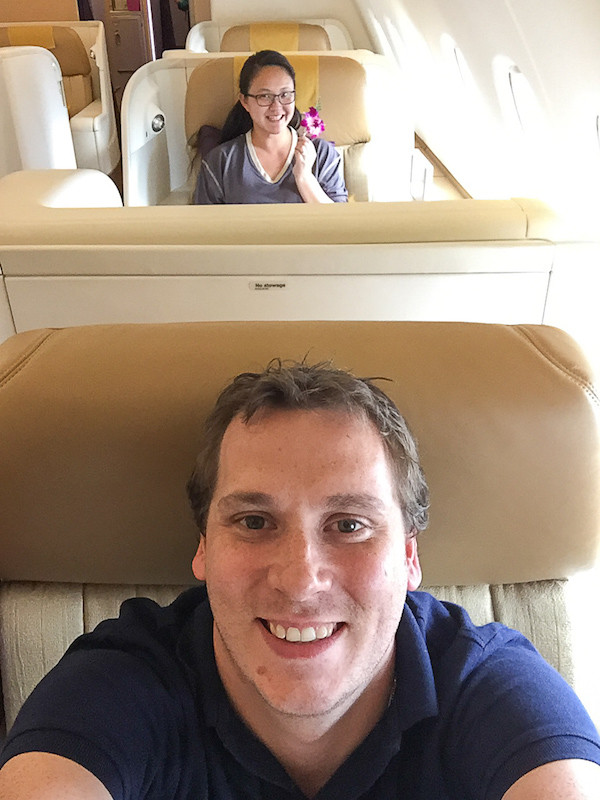 As a side note, it looks like TG have swapped out their glassware, I love the new champagne glasses, they are much better than the old short stumpy ones they used to have.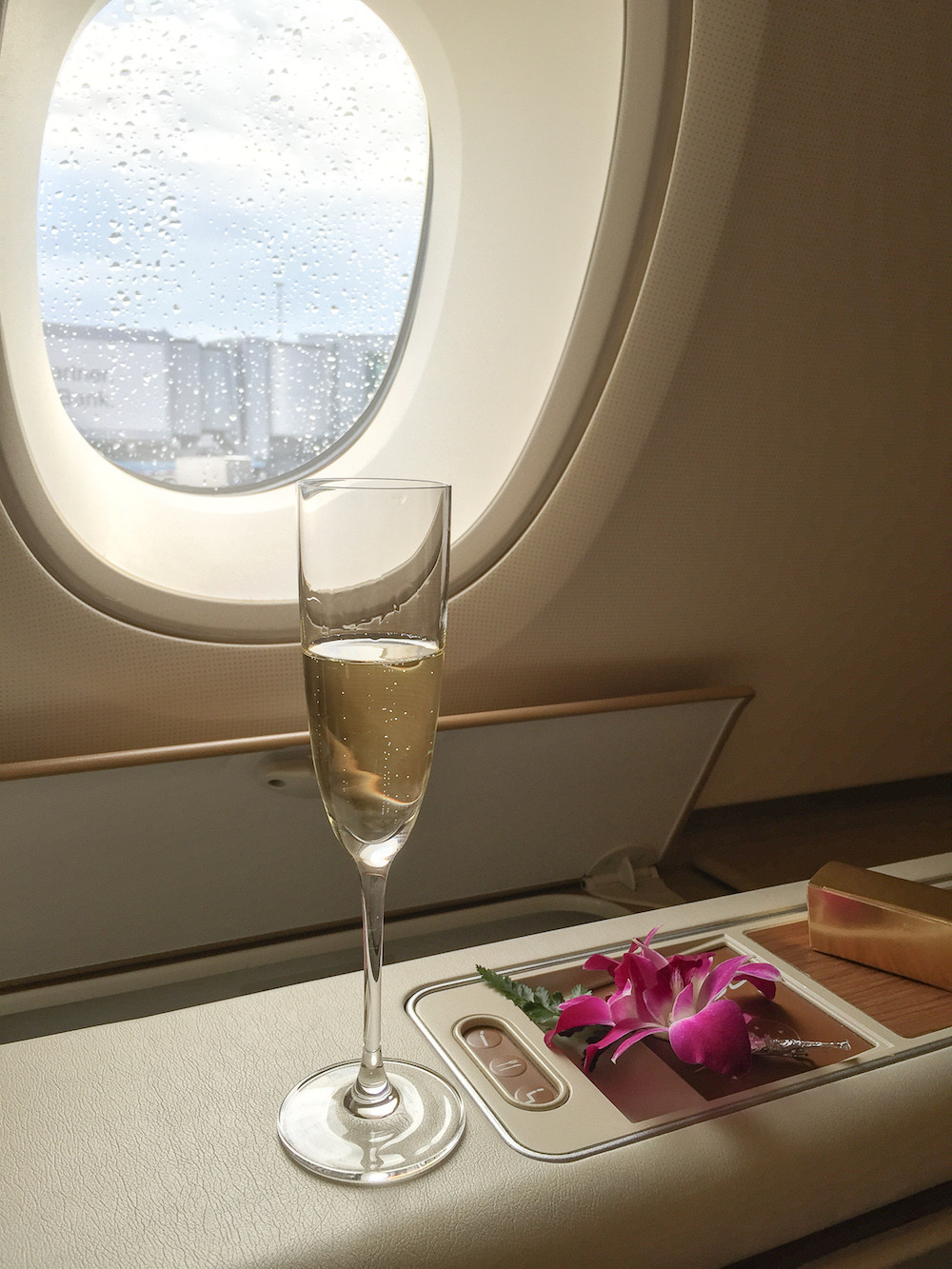 More to come...