Review: Sydney Etihad Business/First Lounge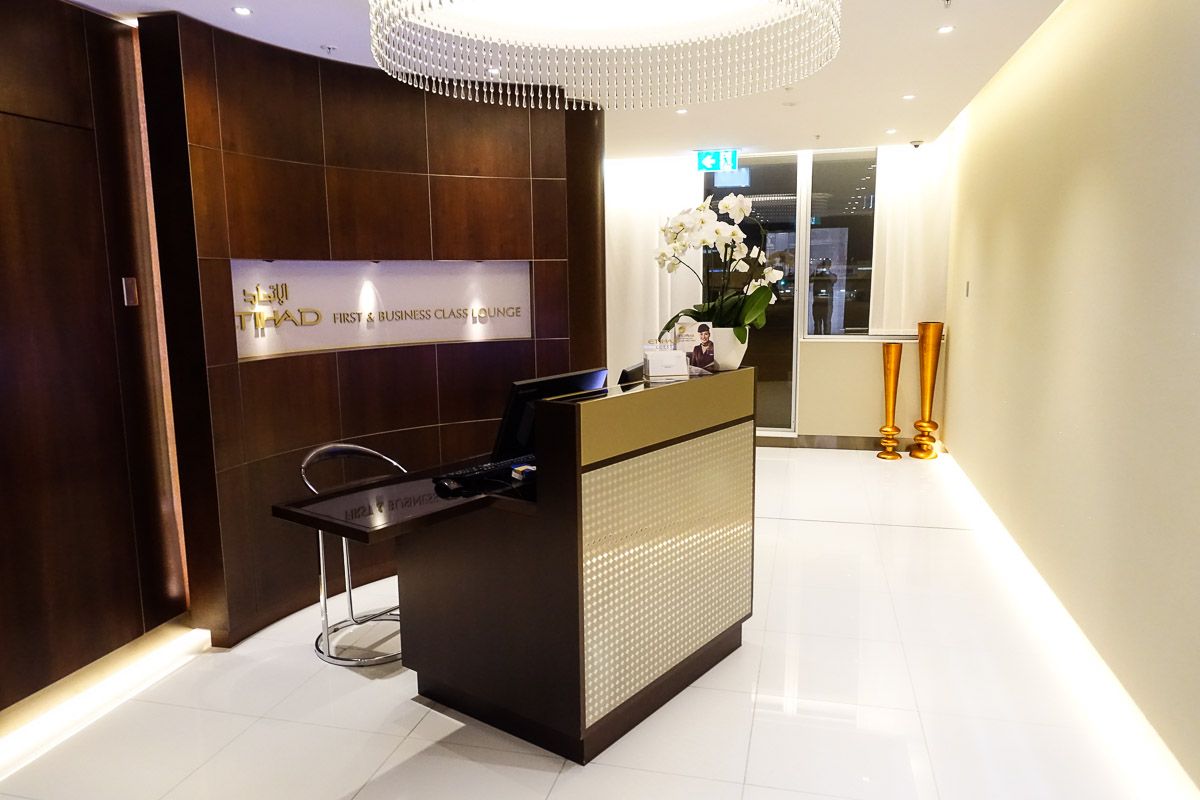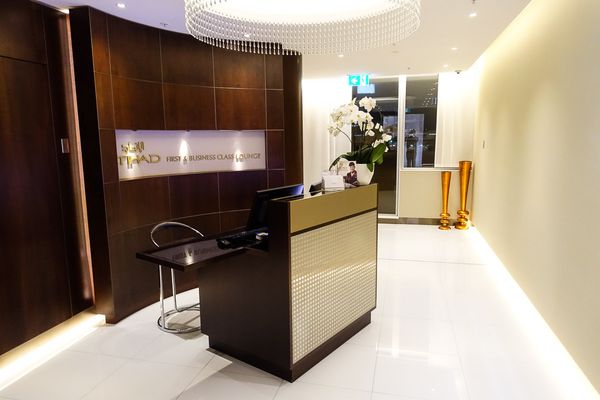 Table of Contents
The Long Way To Vegas...
Review: Sydney Etihad Business/First Lounge
Review: Etihad Apartments Sydney to Abu Dhabi
Review: Abu Dahbi Etihad Flagship First Class Lounge
Review: Etihad Apartments Abu Dhabi to New York
Review: JetBlue Mint New York to San Francisco
Travel: San Francisco to Yosemite
Review: Half Dome Village Yosemite National Park
Travel: Exploring Yosemite National Park & Lone Pine
Travel: Braving The Summer Heat in Death Valley
Review: Encore Las Vegas
Review: Emirates Business / First Lounge LAX
Review: Virgin 777 'The Business' LAX-SYD

Our next trip report kicks off with a chauffeured ride to Sydney airport followed by some (underwhelming) time in the Etihad Business lounge.
At T-48 I was contacted by the chauffeur company to confirm the pickup details, for some reason Etihad were suggesting a 4:45 pm pickup which I pushed back to 5:30 pm. Sure enough on the day of depature, at 5:30pm I received a call from our driver who was downstairs ready to pick us up in a nice and shiny Audi A8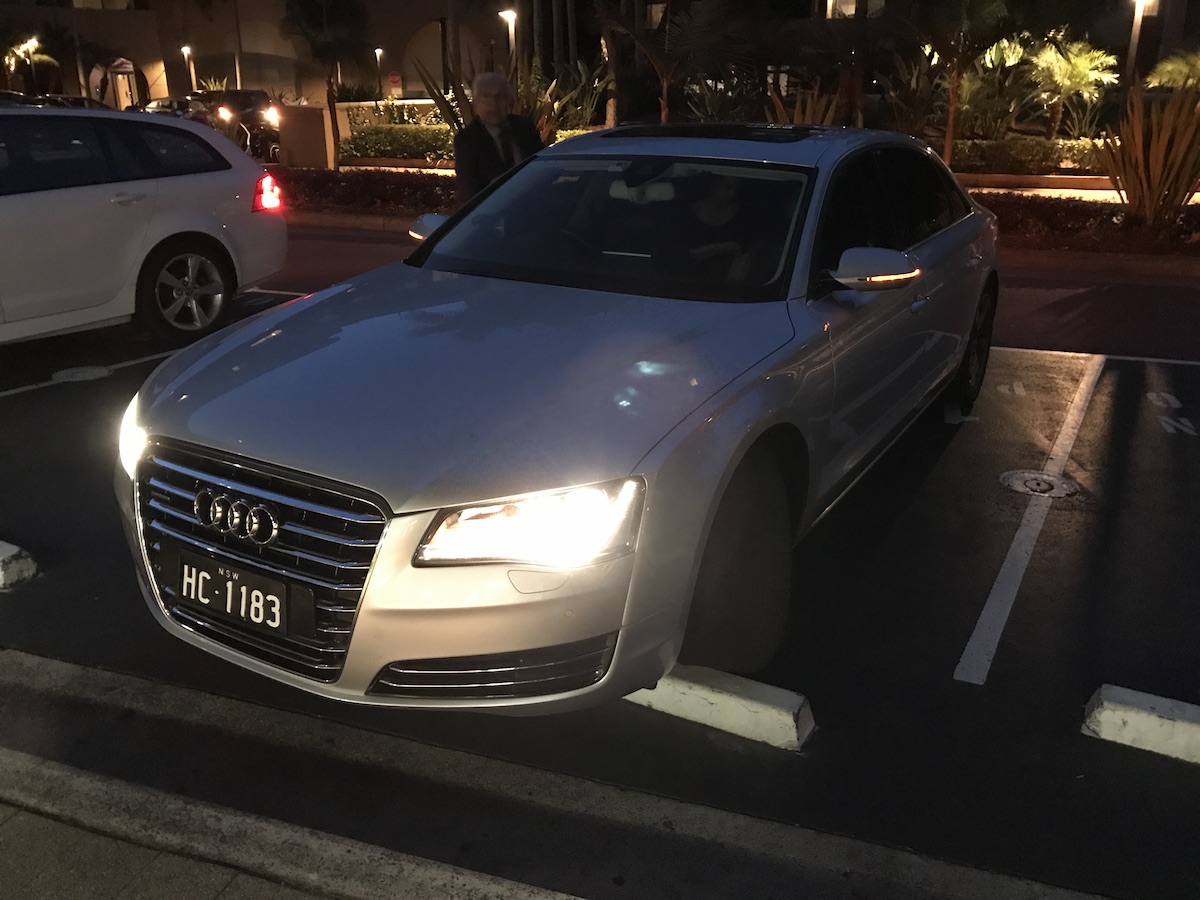 After making our way through immigration and security, which thankfully wasn't very busy and greatly helped by the lack of passenger departure cards, we made our way to the Etihad lounge which was about half way to the gate.
In Sydney, Etihad has a shared First & Business class lounge that is also accessible by Etihad Silver and Gold Guests, as well as Virgin Gold & Platinum member flying on Etihad flights to Abu Dhabi. The lounge was built in 2014 and the entrance is very much Etihad themed.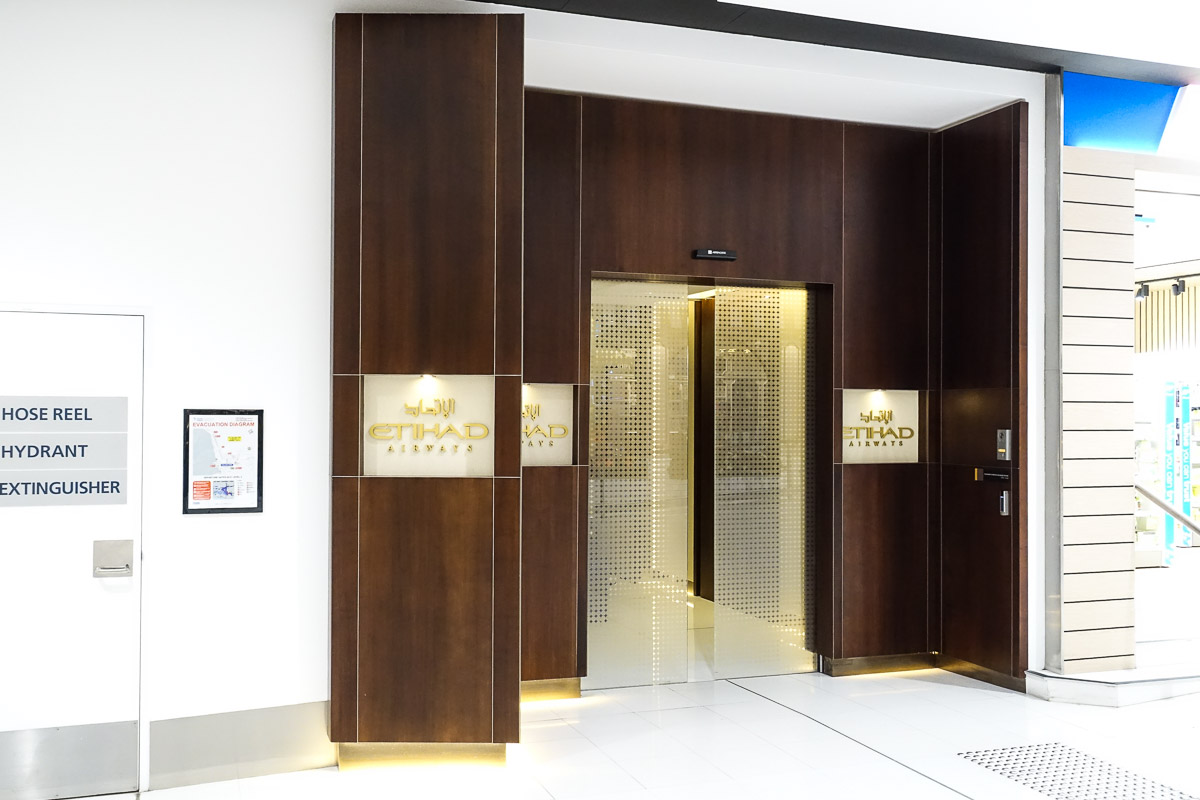 Once you enter the lounge you are greeted by a reception desk and a narrow entrance way. I found it interesting that the lounge attendant performed the final passport check and stamped our boarding passes so our passports did not need to be checked again at the gate.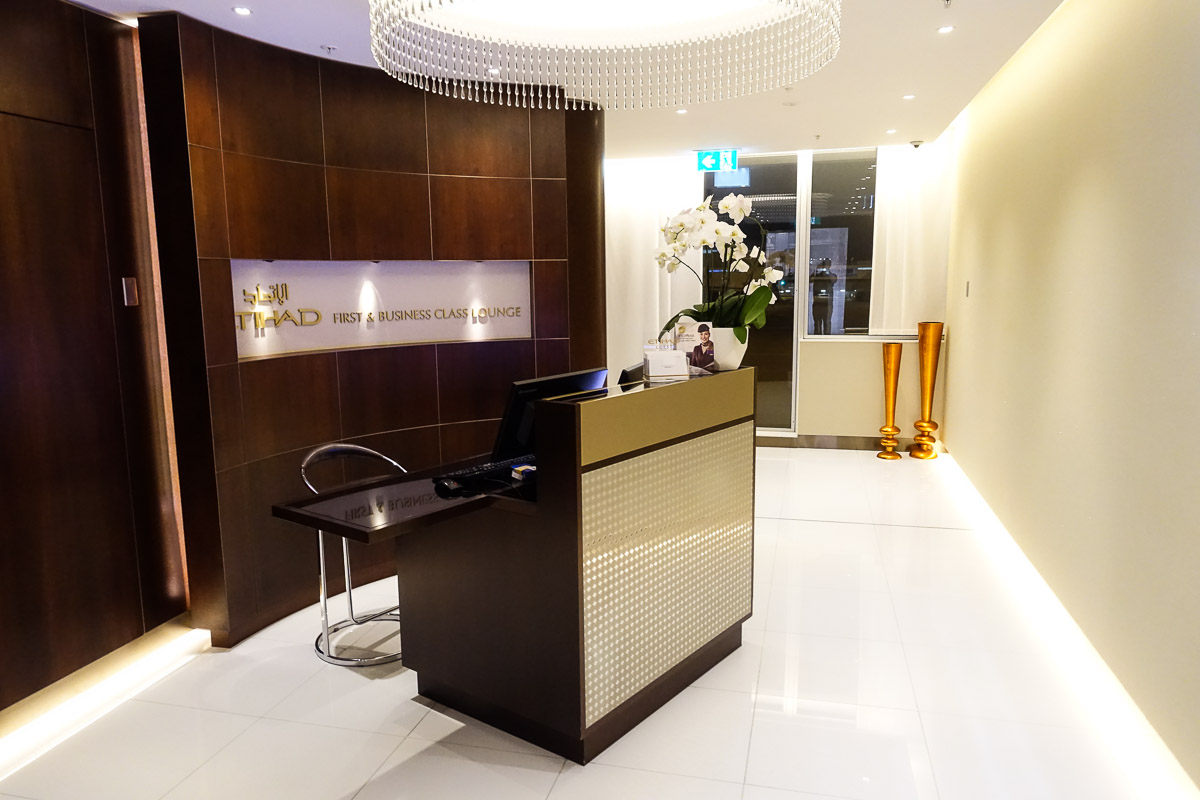 The actual lounge is one level down from the entrance, so after entering the lounge and heading down the corridor you either need to take the stairs or the lift to get down to the actual lounge.
I have to say I was surprised when we got out of the lift at just how small the lounge was - it was tiny. It is broadly broken up into three sections: a sit-down dining area, a bar area and a lounge area. What I found a little disappointing was that there were no private areas to sit, all the seating was primarily in one large communal area with very little to break it up.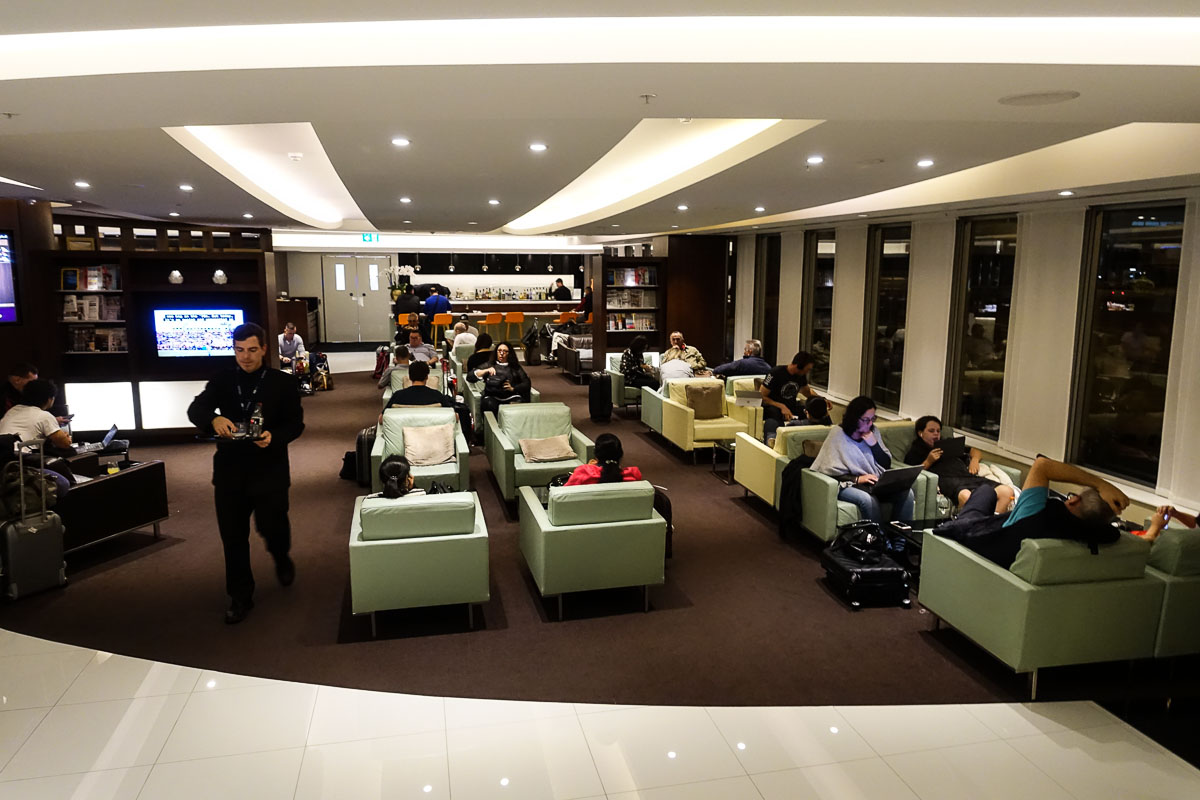 The bar had several stools and seemed happy to make any drink you requested.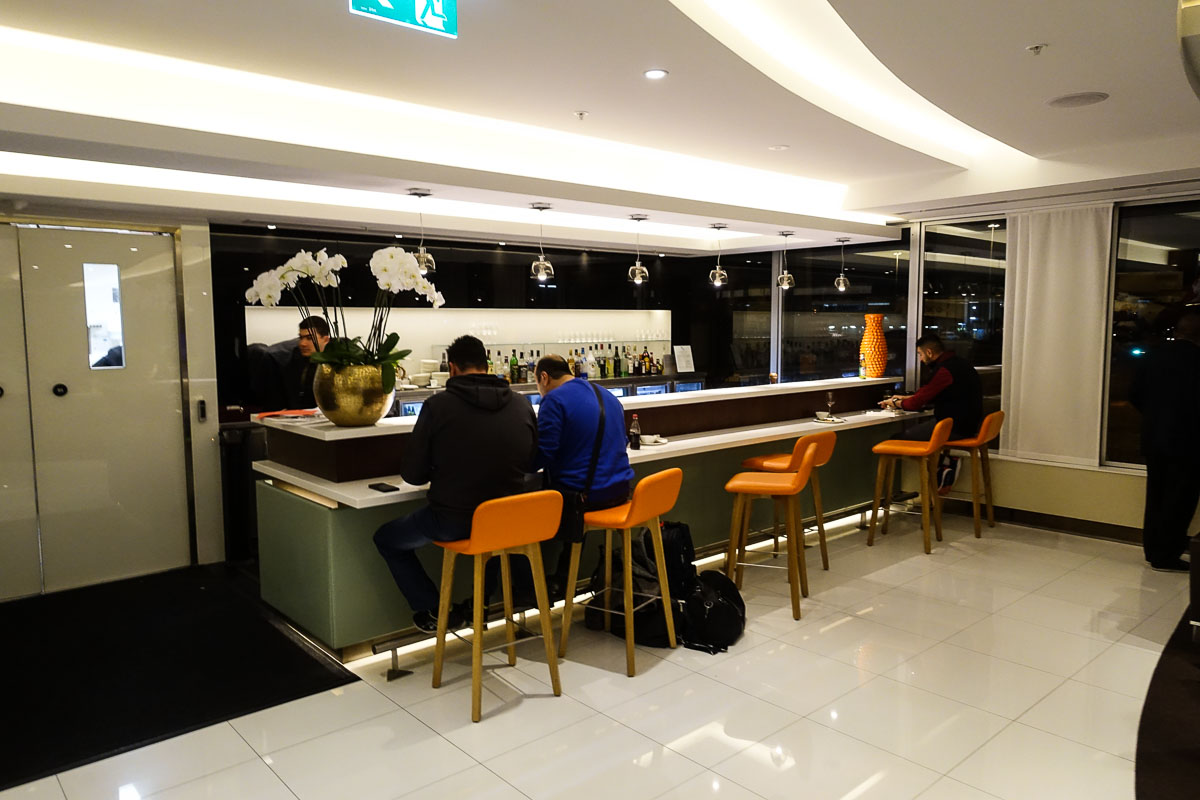 The dining area was broken into a seating area with tables and chair and a buffet area. There was a small al a carte menu on each table as well as a fairly decent hot and cold buffet selection. We decided not to eat in the lounge and rather wait to have dinner onboard the flight.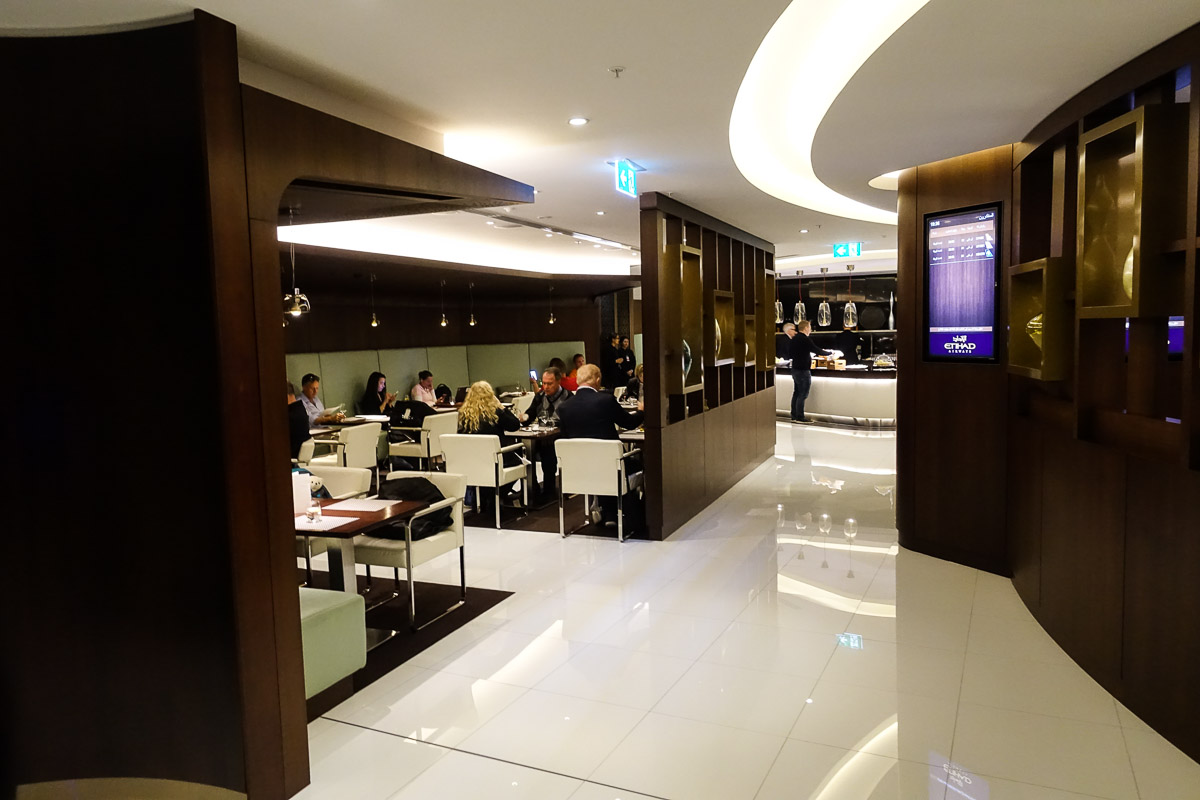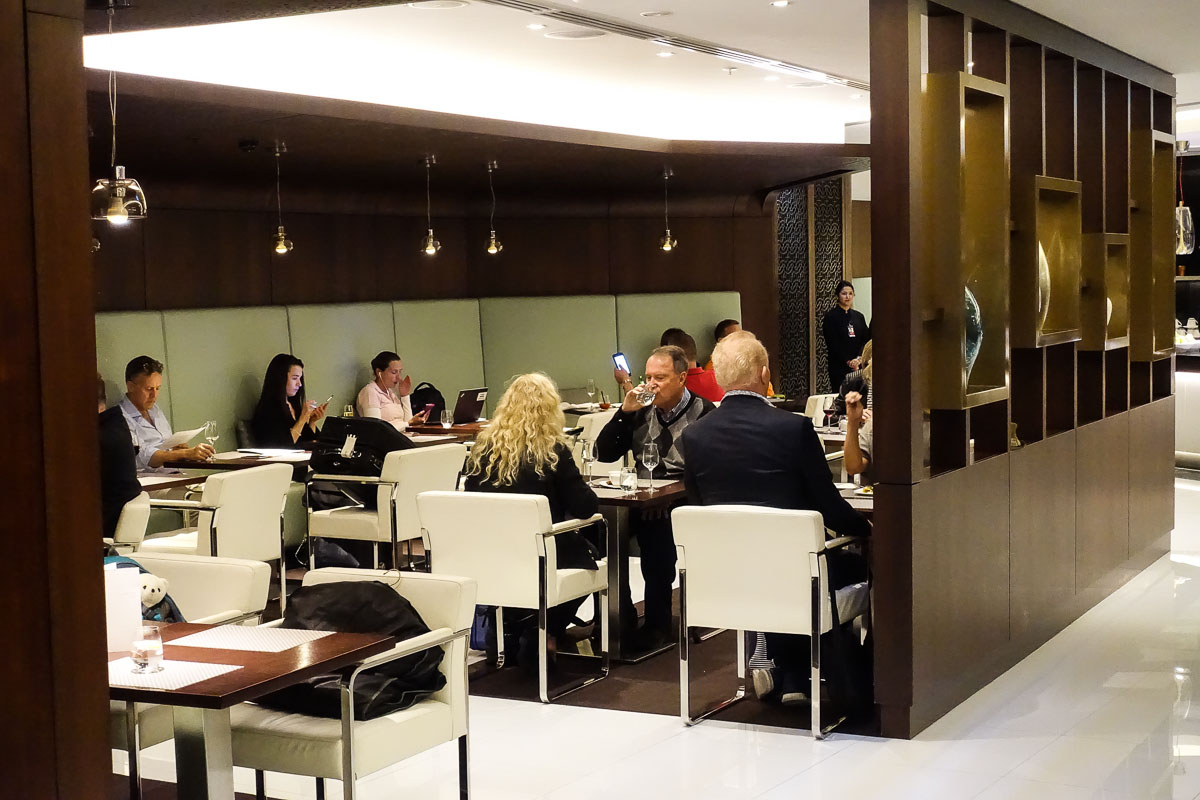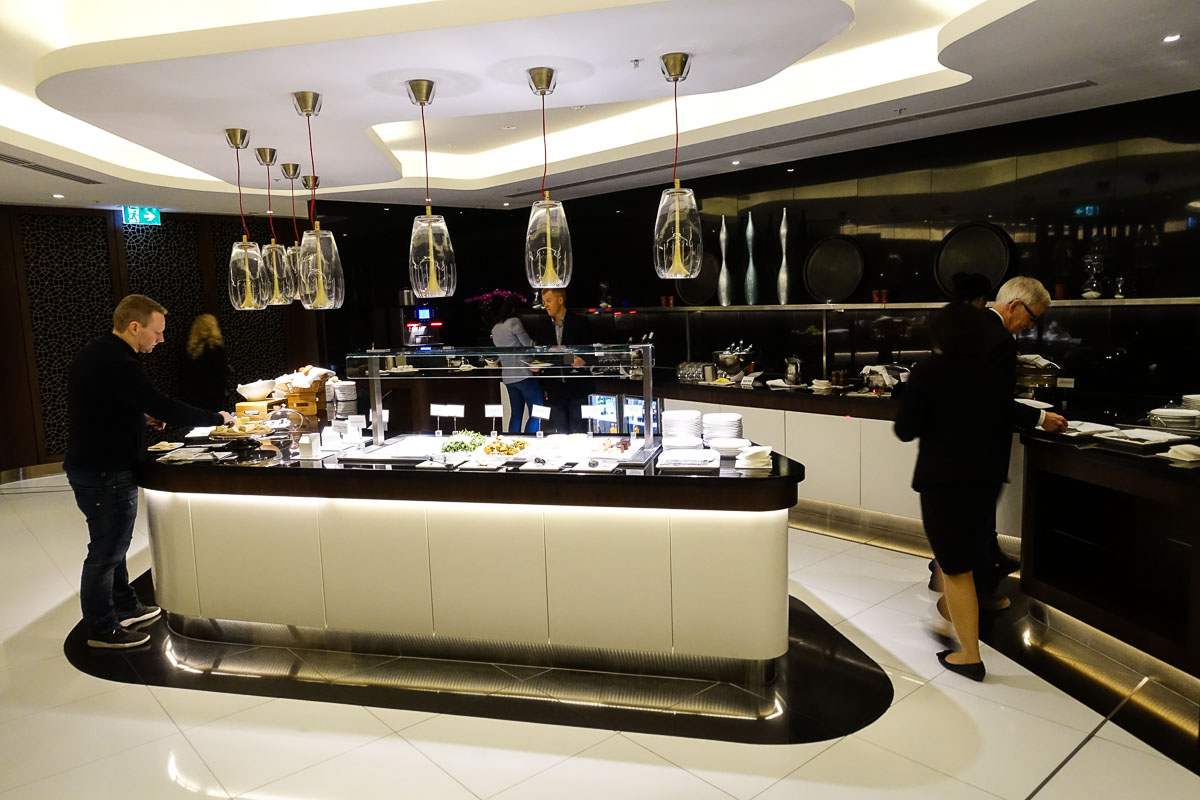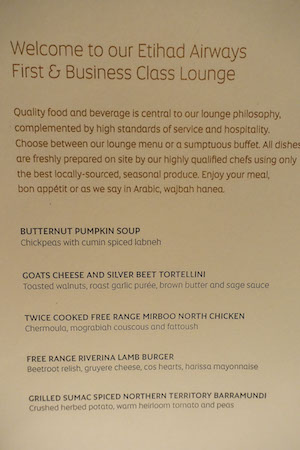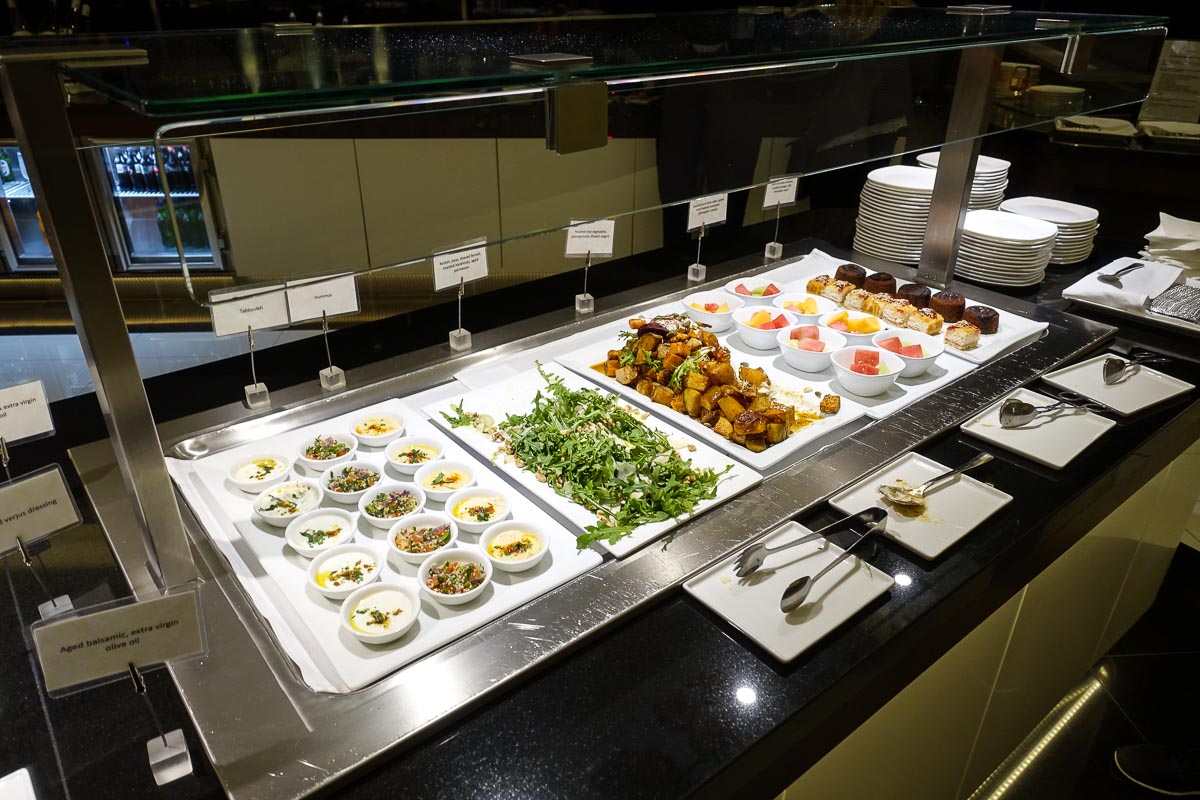 The lounge had nice bathroom and shower facilities that were clean and modern.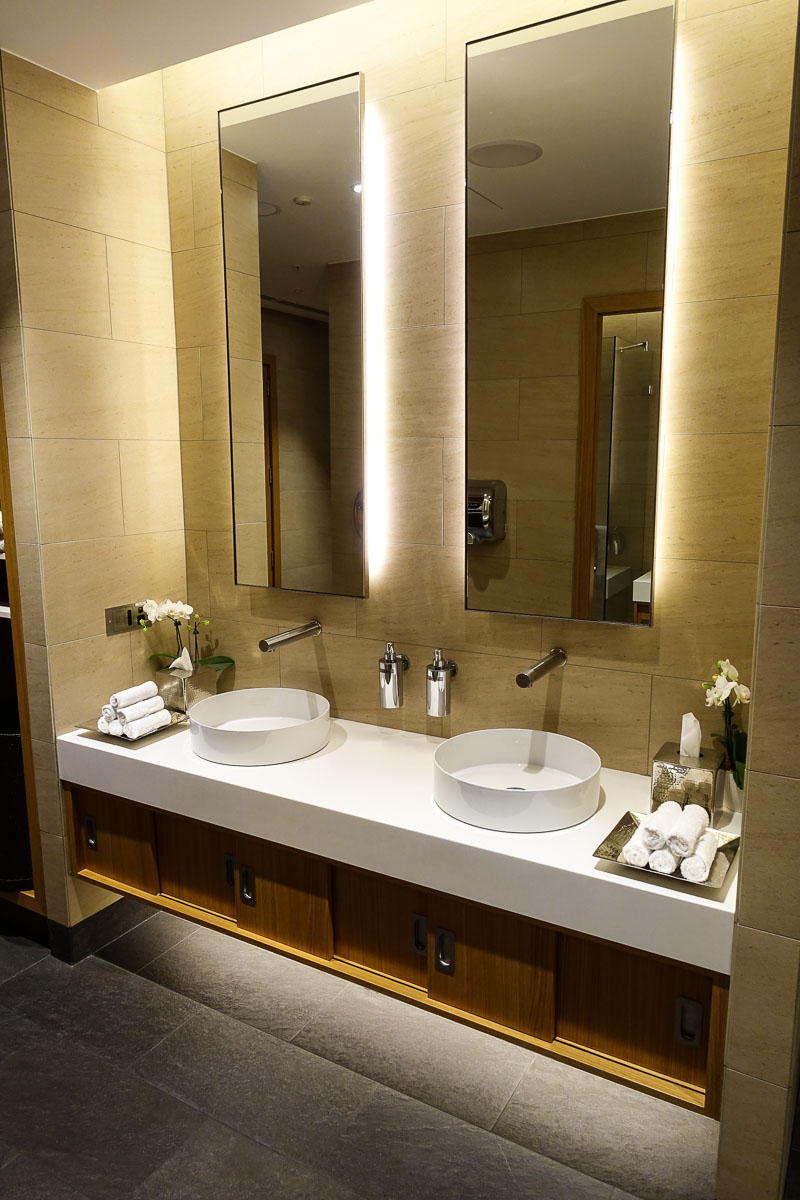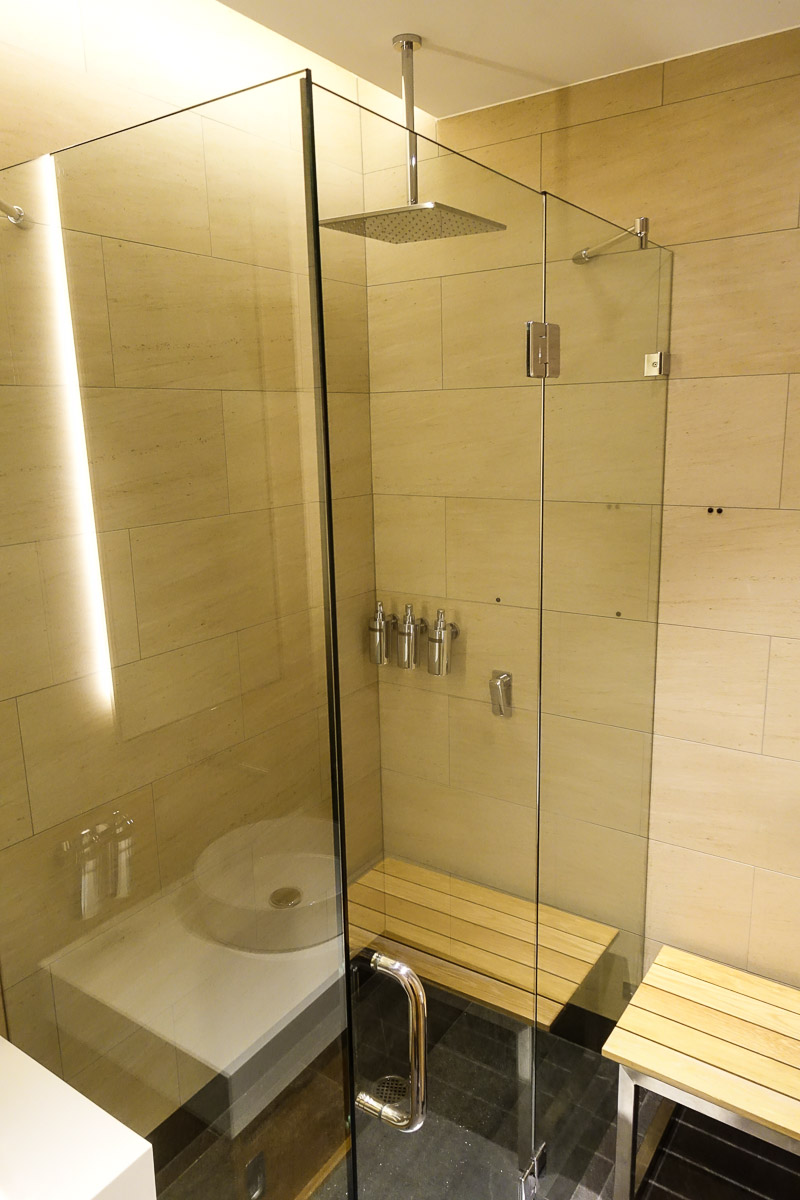 I was impressed with the dedicated kid's room that was down the hallway on the way to the bathrooms. Whilst it was small it was full of toys and a TV which I can only assume would help entertain a little one.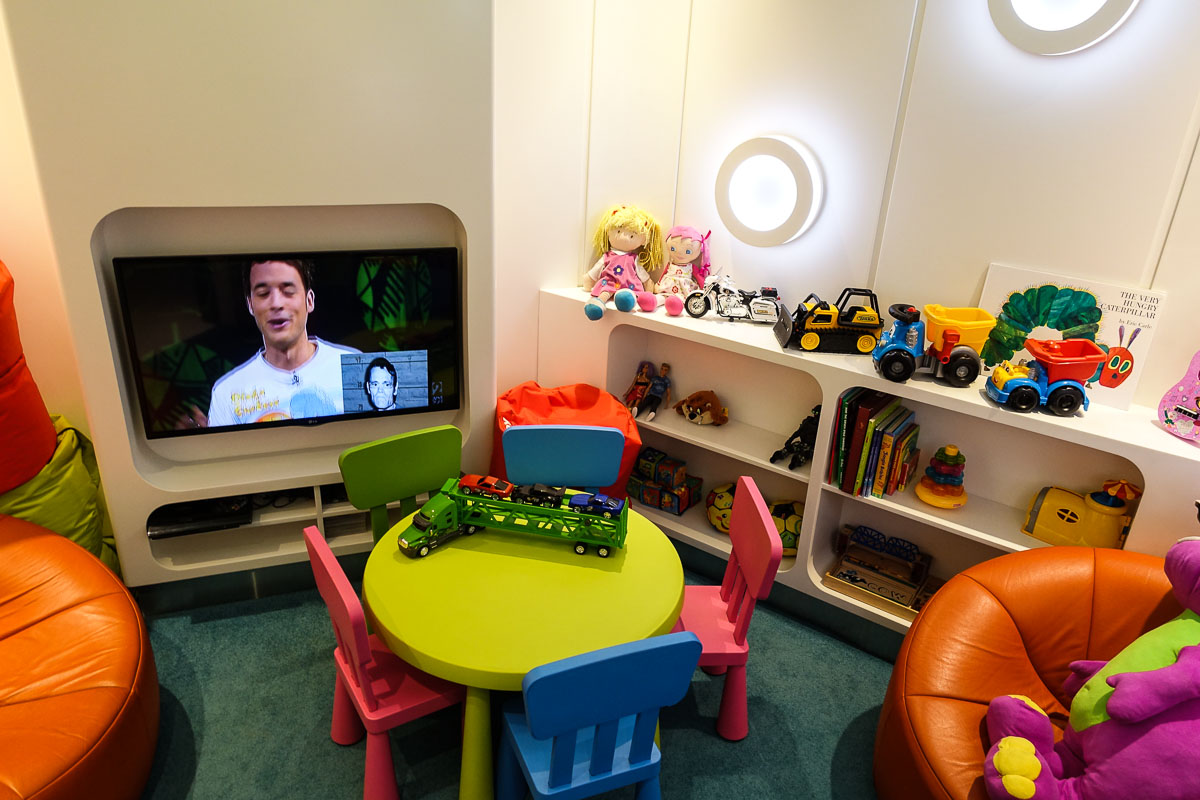 There was also a small business area close to the elevator that contained 3 iMacs and a printer.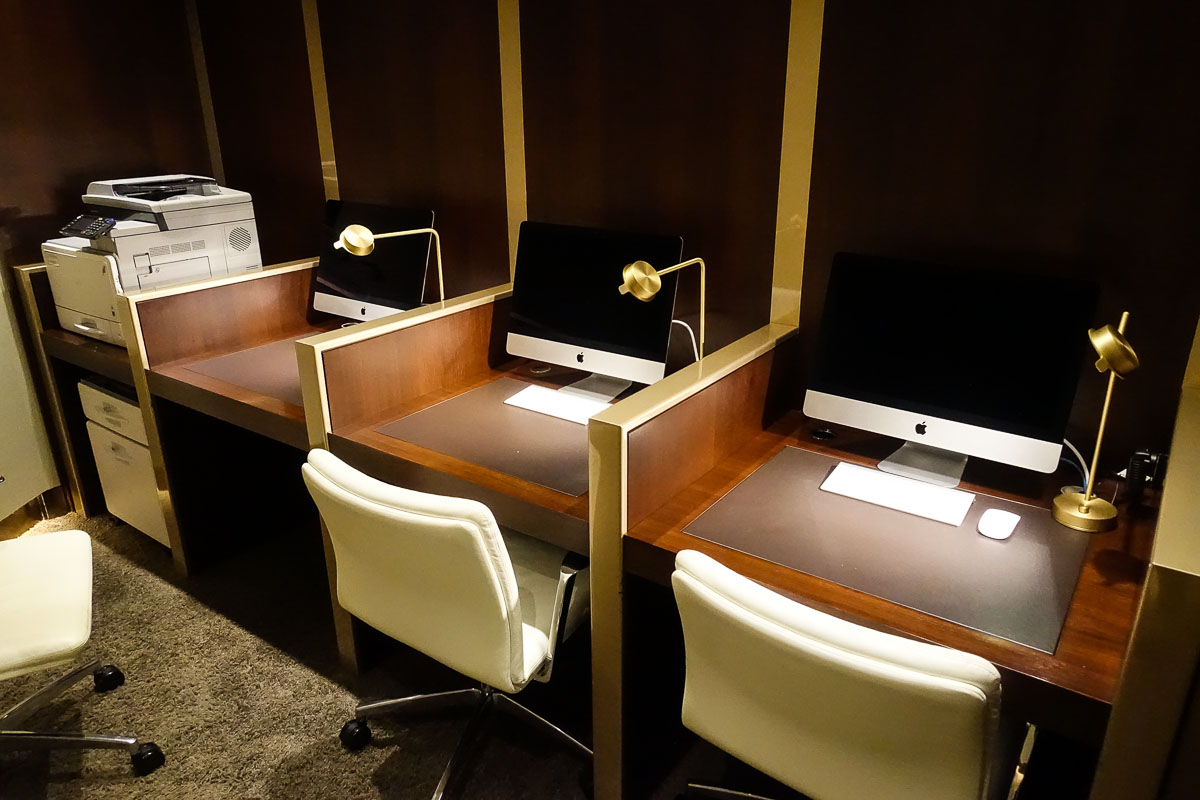 Overall the Etihad First & Business lounge in Syndey was ok, I wouldn't say it was bad, but it certainly wasn't the best lounge I have ever been too. By the time we left the lounge, it was chocker block full - almost all the bar stools at the bar were taken along with all the dining tables. In general, I am not a fan of lounges when they become that full that you can't find an area to sit.