Review: Singapore Airlines Suites SIN-LHR
After our syd-sin flight, I now knew what to expect, I eagerly walked down the jet bridge looking forward to reuniting with 3C, with my own personal suite. We were once again greeted by name at the door and shown to our seats, I already had a good feeling about this flight!
Long story short, my good feeling was correct. This crew was amazing; it was all the small things like introducing themselves and taking a moment to ask us about our travels and where we were off too. Immediately after take off they went around and shut all the privacy screens along with the window shades which immediately made the cabin feel more private, not something that happened on our previous flight. Several times throughout the flight someone appeared at my door holding a bottle of whatever I happened to be drinking at the time because they noticed that my glass had dropped below the 50% mark. I never once had to press the call button, it was like the crew had a six sense and knew when I needed something. One of the lovely stewardesses would walk the aisle and all I had to do was turn my head towards the aisle and I was greeted with 'Mr bwhouse, can I get you something, perhaps another drink'.
I completely forgot to take a photo of the menu on the previous flight, but for those interested here is the menu on SQ308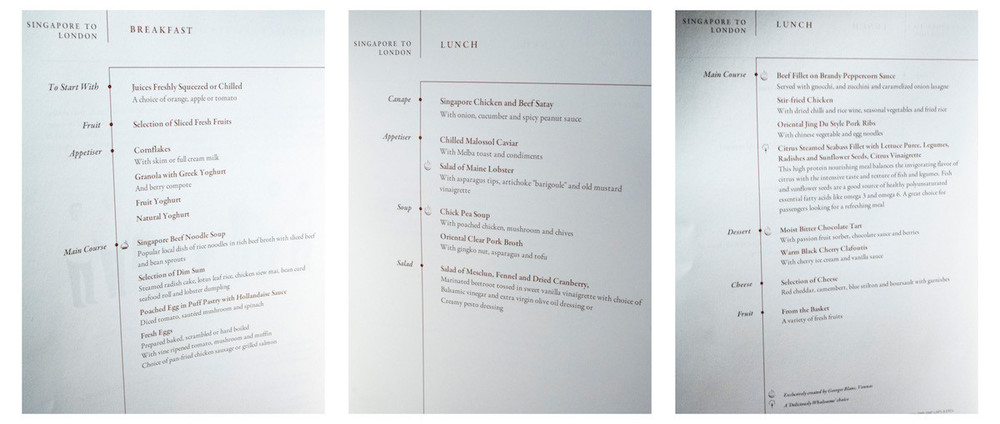 For this flight, neither I or Mrs bwhouse had BTC for either breakfast or lunch. For breakfast, we both chose the fruit, followed by the cereal, followed by the dim sum. I should add that the accompanying croissants and pastries were also fantastic - they were warm and tasted freshly baked. The dim sum was good for dim sum at 30,000ft but not anything to write home about.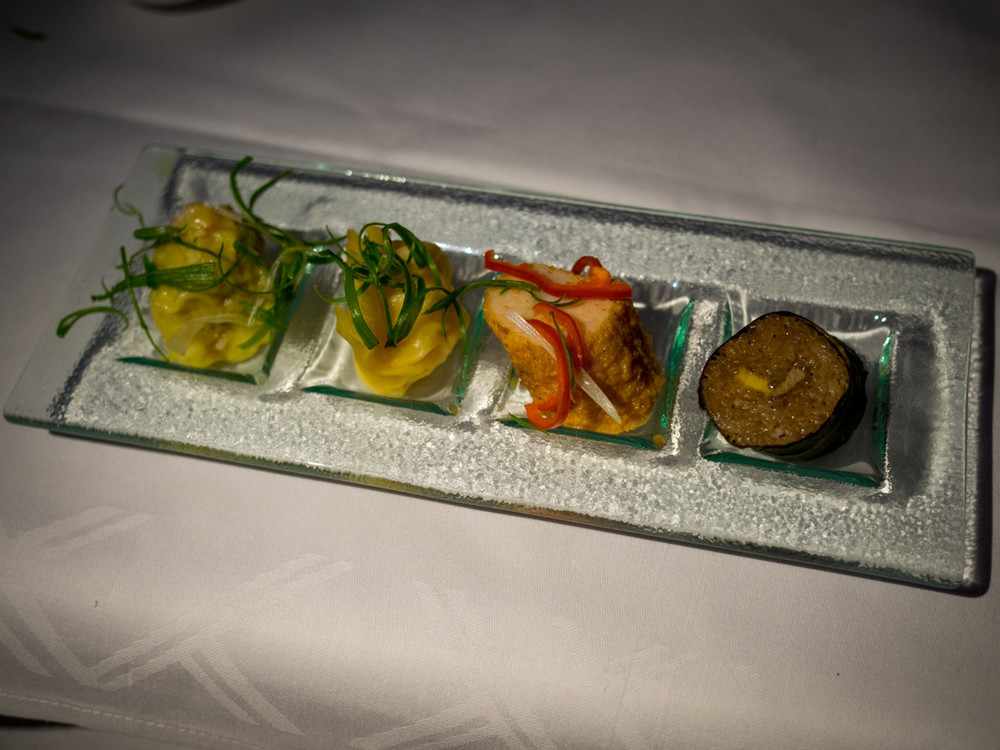 After breakfast, I did an hour or so or work and processing photos and was asked if we would like to take a nap. The stewardess pointed out that there were spare seats and perhaps she could make up a bed for each of us in 4A and 4F before I knew it I had passed out in my own little private bedroom.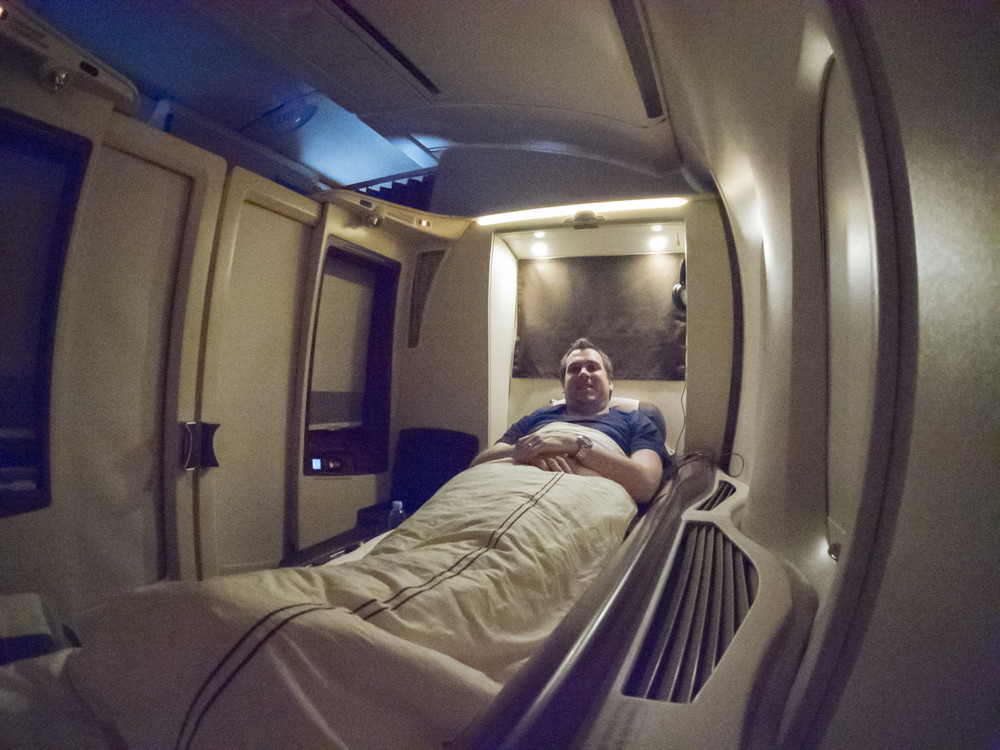 This time, however, the cabin was not as hot so I ended up sleeping for a little over 2 hours, not something I really wanted to do as it was a daytime flight.
Now that it was well and truly after midday, I thought I should start to investigate the beverage side of the menu and have a snack. I ordered a beer and some potato chips. I love the fact that not only do the potato chips come served in a nice little bowl rather than the packet, but you also get a 'selection' of different chips! The beer choices were disappointing though, considering the impressive wine list, you would think they could do better than Fosters and Tiger. But either way it's not a bad way to sit back and process some photos My honest intention was to have one beer, but my beer glass mysteriously kept being topped up to the point that I actually lost track of how many beers I had consumed and had to turn the poor steward down on the last refill.
As we started to get closer to London we settled in for lunch. We both had the chicken satay and lobster salad and Mrs bwhouse ordered the pork ribs and I braved the beef fillet. I was pleasantly surprised that the beef was quite tender and still pink in the middle and the steward was very keen to get my opinion on the beef and wanted my 'honest' feedback. Unfortunately, they didn't load the Penfolds RWT so I missed out on giving it a try and had a glass of the Chateau Cos d'Estournel with the beef instead. Excuse the photo of the beef fillet, it didn't come plated like that, I may have taken a bite first before remembering to take a photo.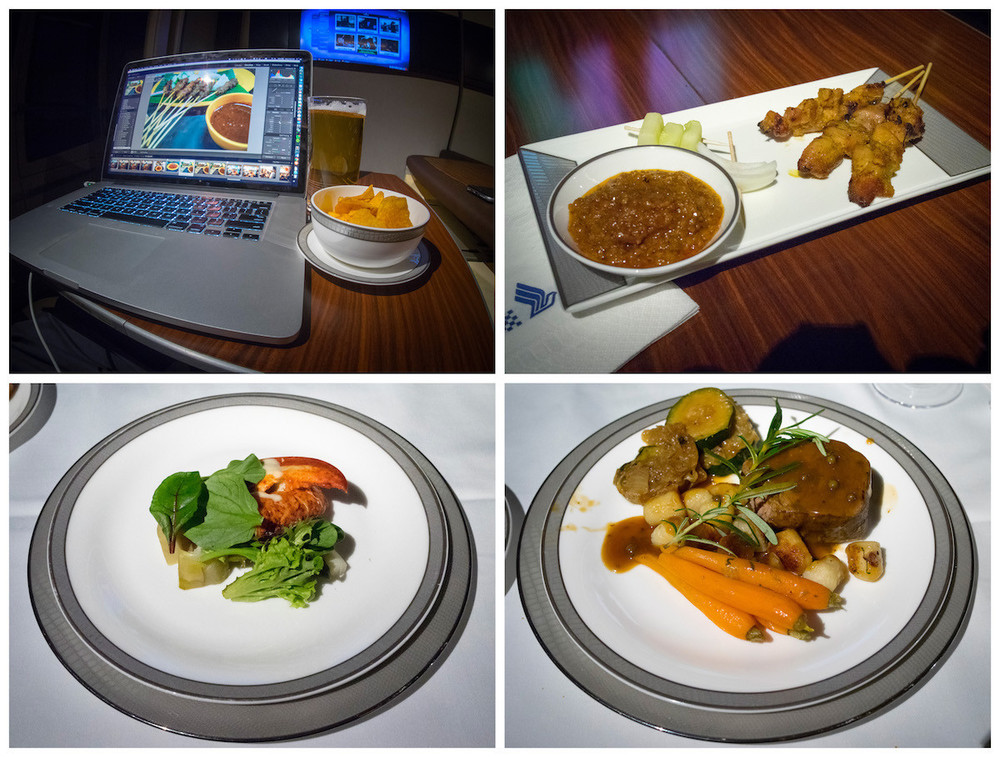 So in summing up, our experience in Singapore suites was very mixed. After our first flight, I honestly thought we just had stupidly high expectations and we looking for things to pick on. But once we experienced the service on the second flight it became very apparent that we simply had a bad crew on the first leg of the journey. It is amazing how much a crew can really change the entire perception of the experience. We made sure to let the entire crew know as we disembarked our second flight that we had an amazing time and they were by far the best crew we had experienced.
Can't wait to compare this to our upcoming Thai Airways flights on both the A380 and 747.