Table of Contents
The Long Way To Vegas...
Review: Sydney Etihad Business/First Lounge
Review: Etihad Apartments Sydney to Abu Dhabi
Review: Abu Dahbi Etihad Flagship First Class Lounge
Review: Etihad Apartments Abu Dhabi to New York
Review: JetBlue Mint New York to San Francisco
Travel: San Francisco to Yosemite
Review: Half Dome Village Yosemite National Park
Travel: Exploring Yosemite National Park & Lone Pine
Travel: Braving The Summer Heat in Death Valley
Review: Encore Las Vegas
Review: Emirates Business / First Lounge LAX
Review: Virgin 777 'The Business' LAX-SYD

Half Dome Village is located conveniently within Yosemite Village and is basically made up of prefabricated canvas tents.
Being located directly in Yosemite Valley, Half Dome village is a great location to base yourself from. The campground has 403 pre-fabricated canvas tents that have a mix of double beds and bunks. The tents are in an amazing spot in the valley, you open your tent door and are greeted with the view of sheer cliffs!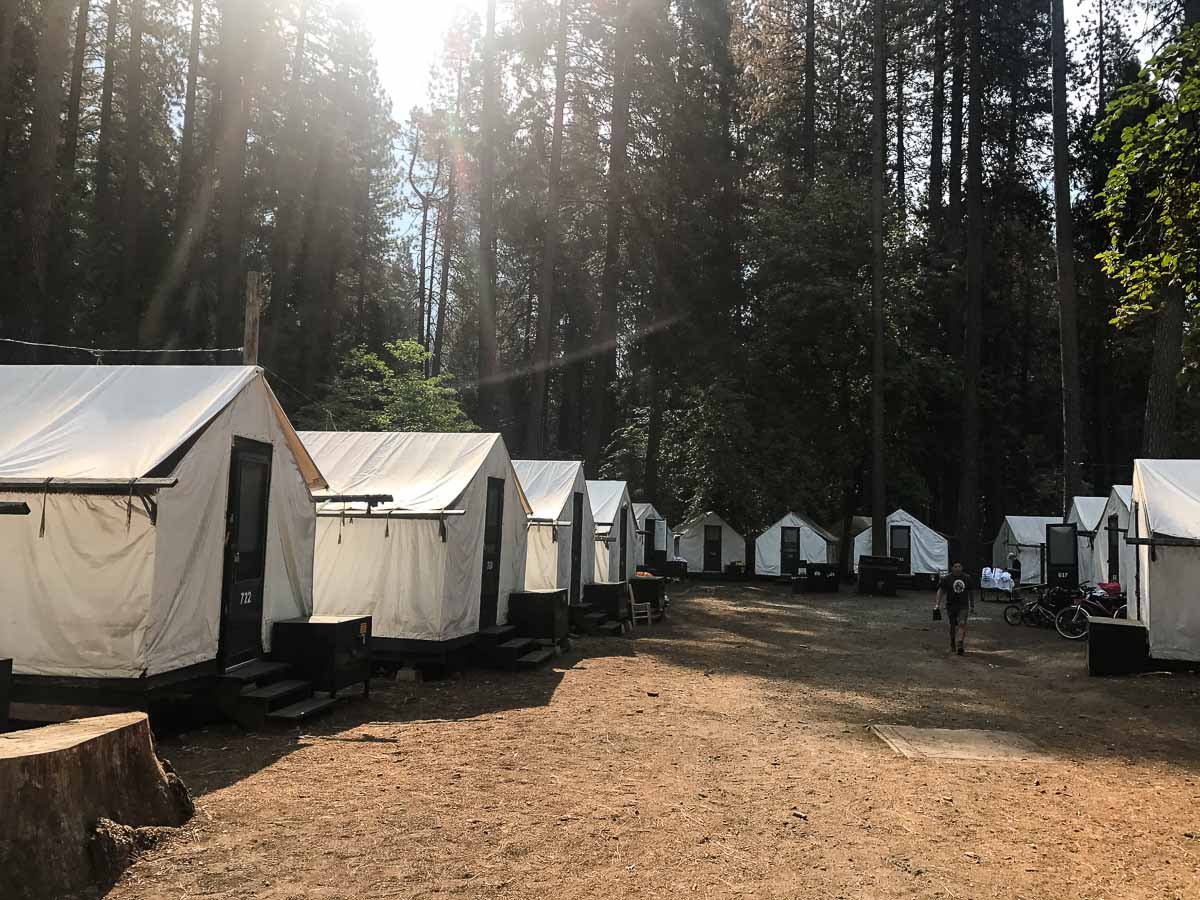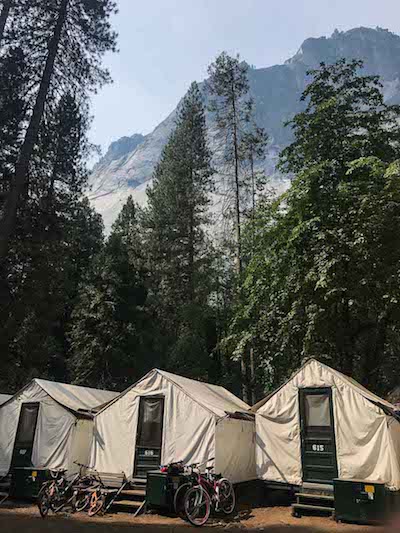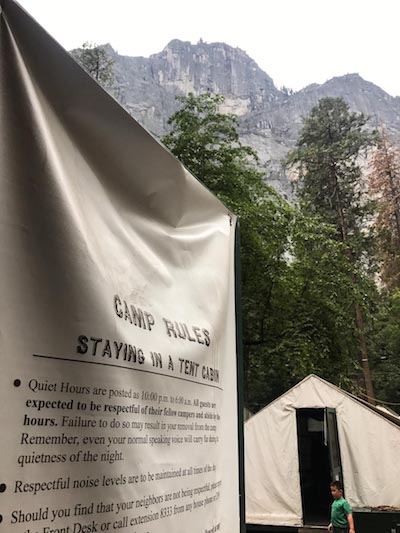 The tents are quite basic and contain a bed, chair, safe and a small rack for storage.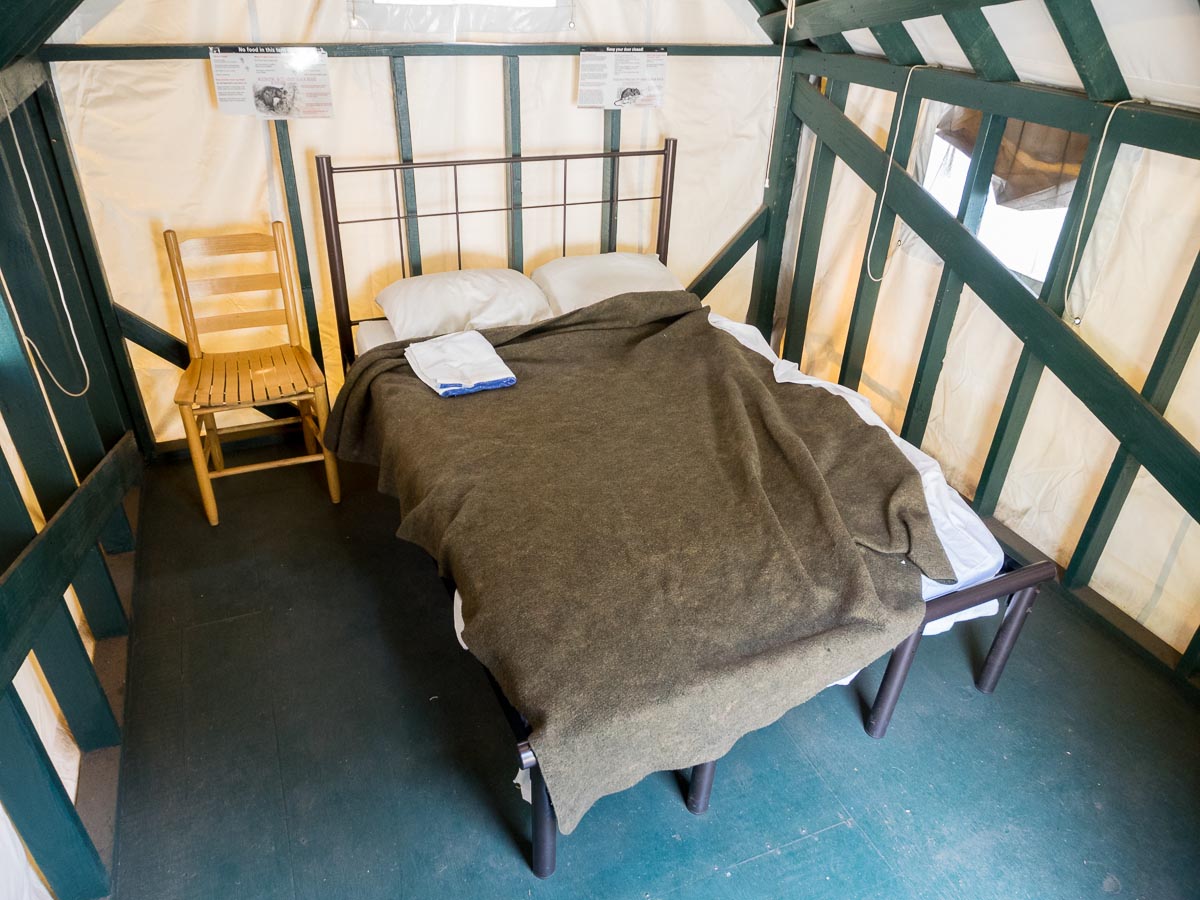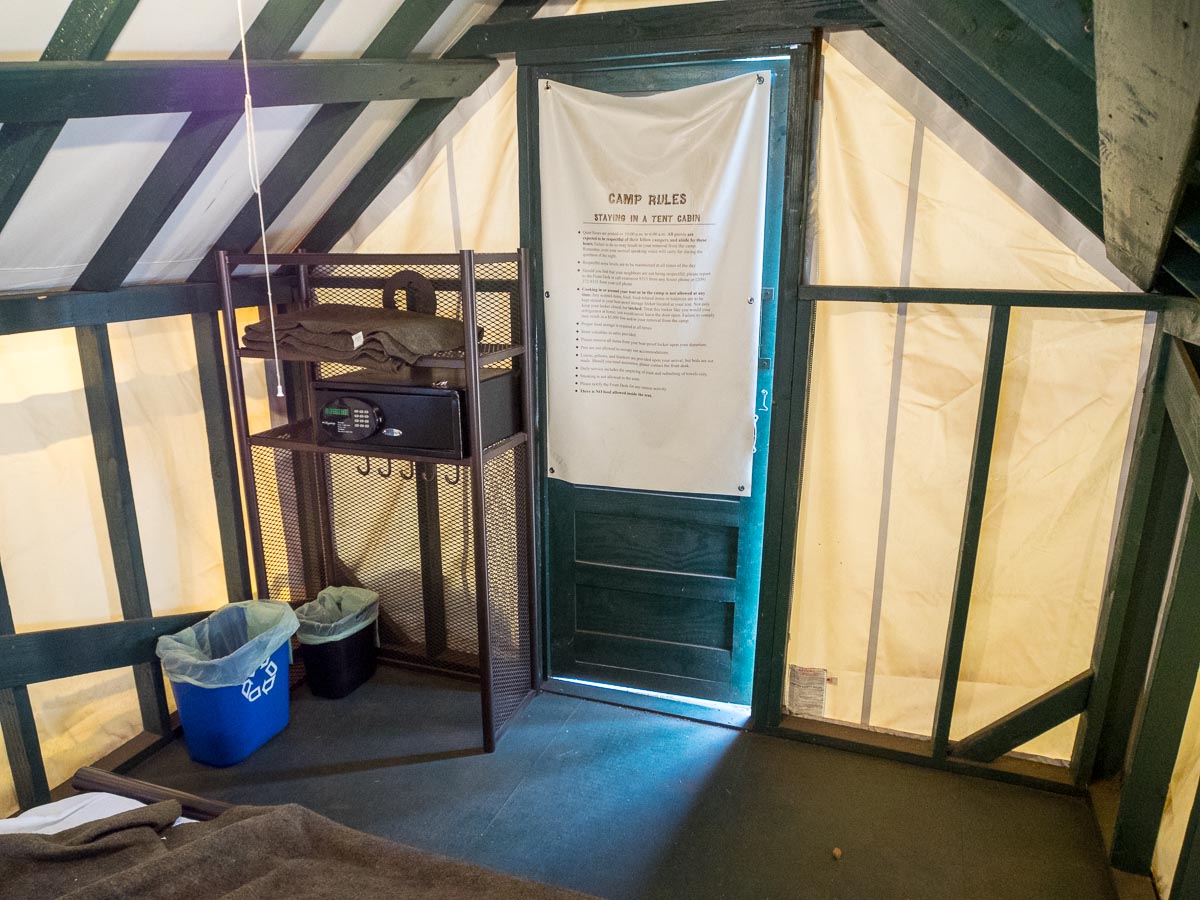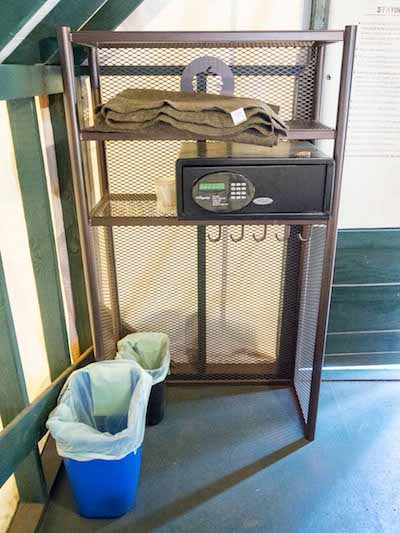 Yosemite National park also has a free shuttle service that picks up and drops off at all the major locations. Half Dome village is one of those with a shuttle stop right outside the camp.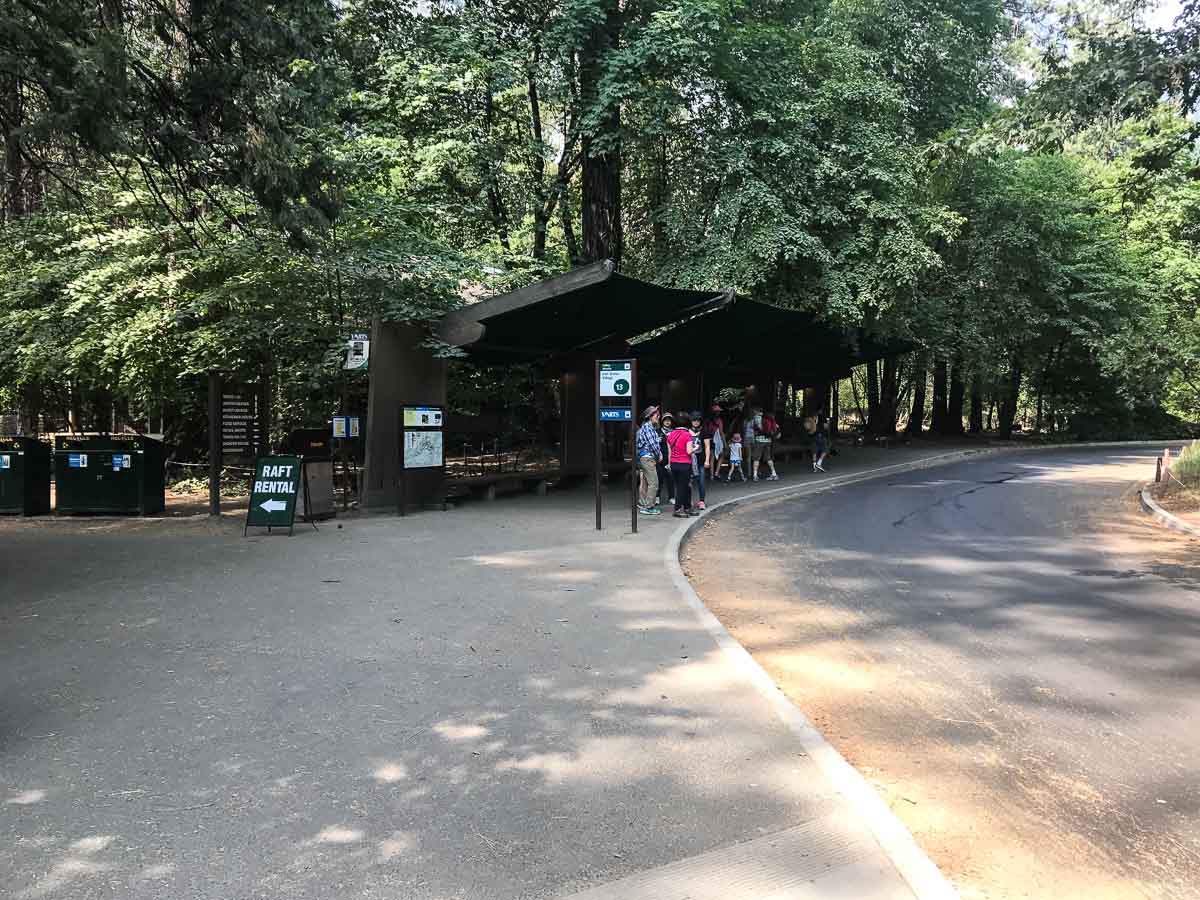 There are communal bathrooms and showers that you have access to that are dotted around the camp. All the facilities seem to be well maintained and you are provided with fresh towels every day if required.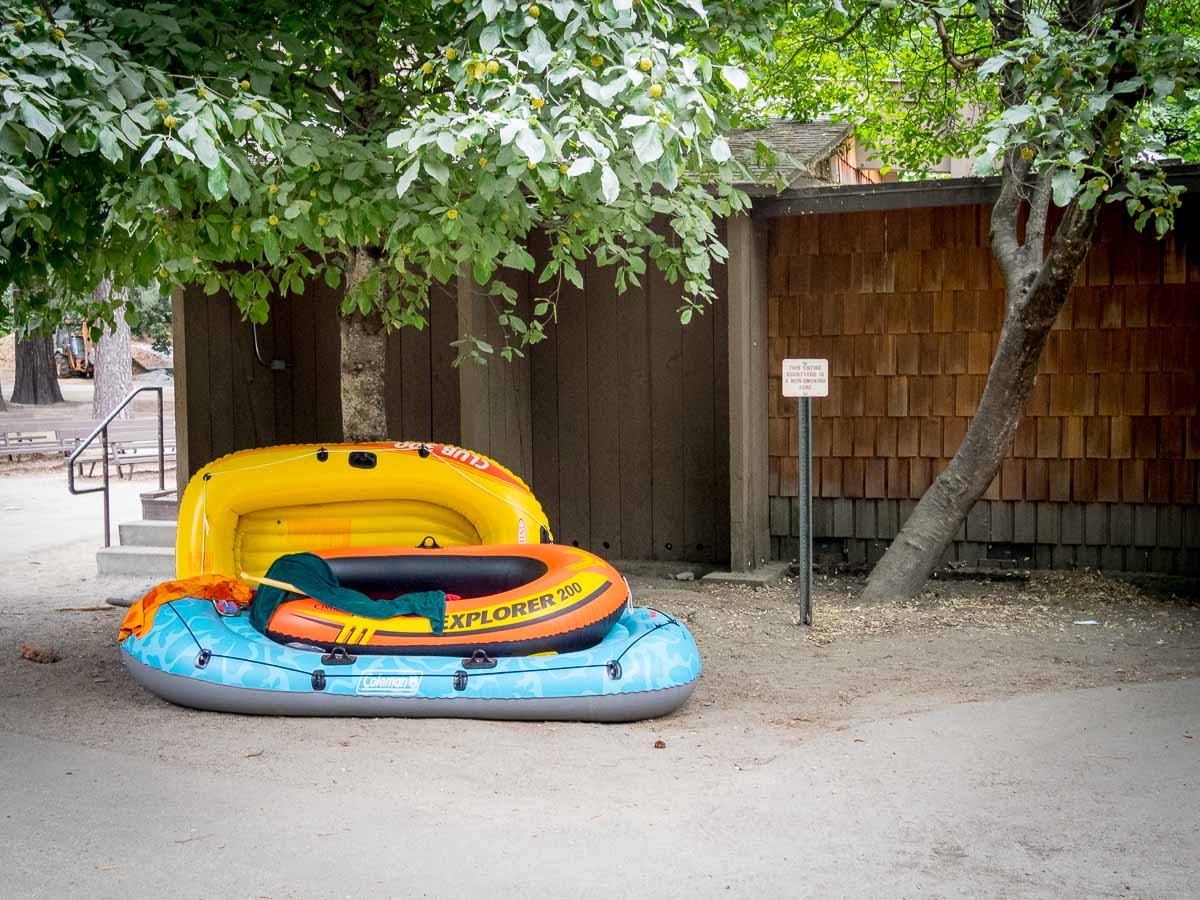 The camp contains a few restaurants and cafes as well as a small bar. The main dining area is an indoor cafeteria style restaurant that offers breakfast and dinner service.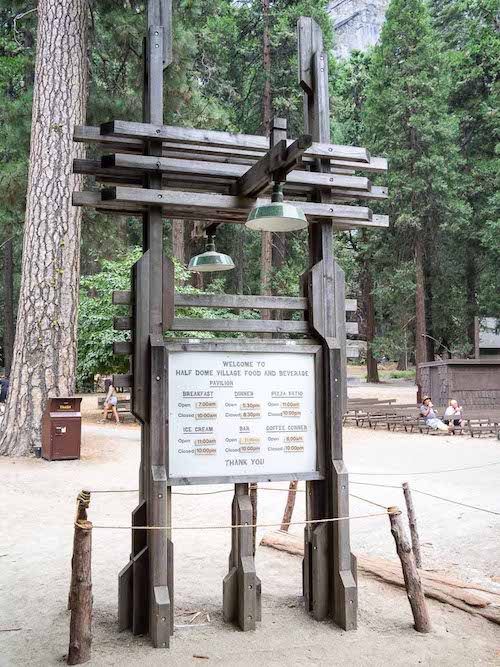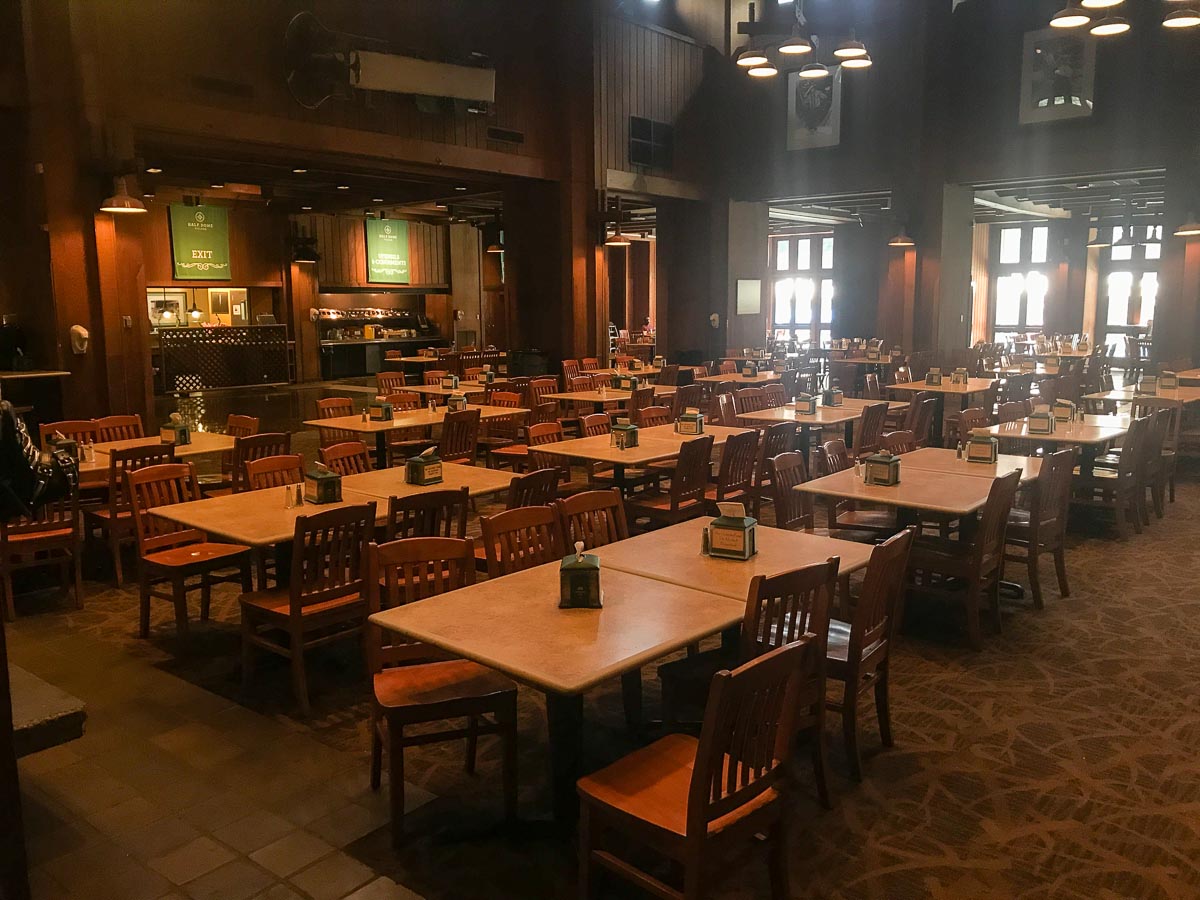 And there are two outdoor dining options - a grill that serves burgers and hot dogs as well as a pizza restaurant. The pizza restaurant was my pick and seemed to be the best value and best tasting option available.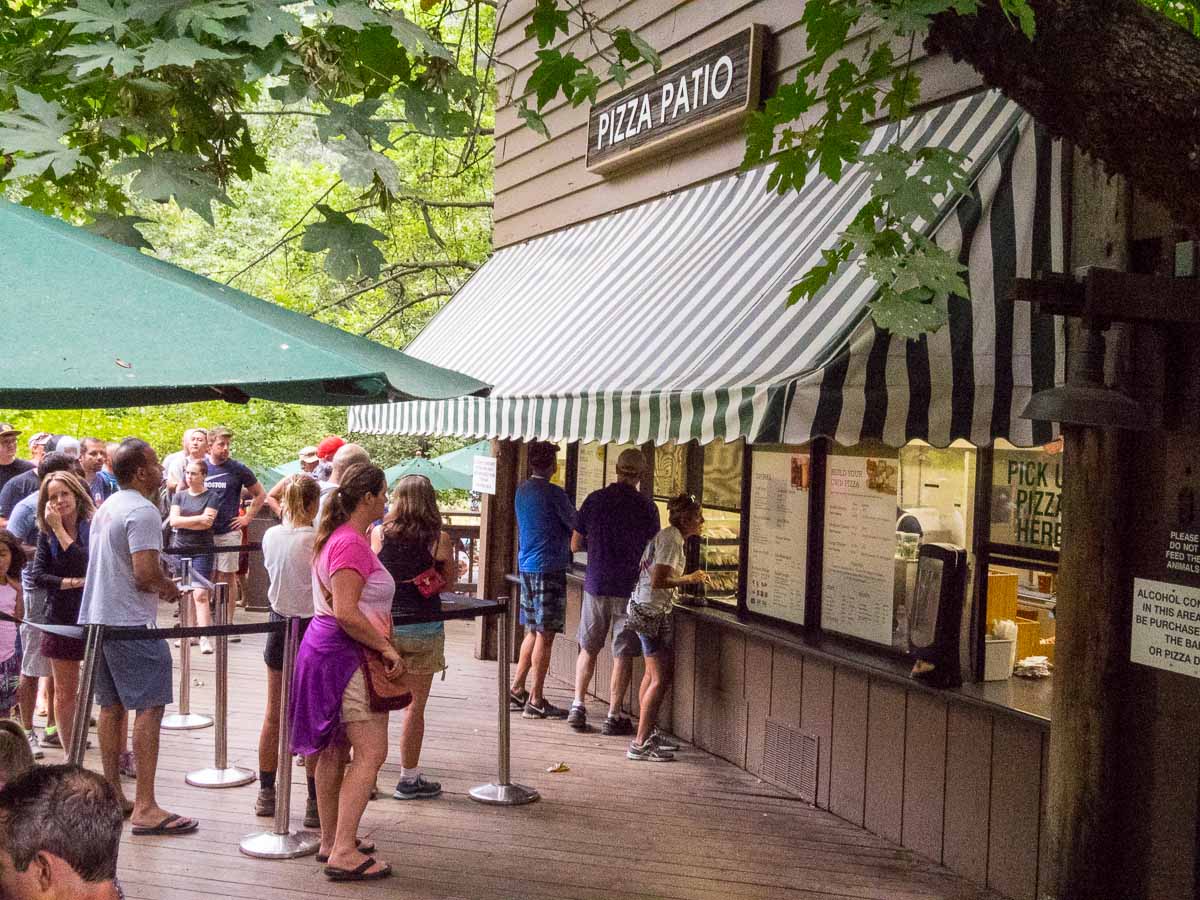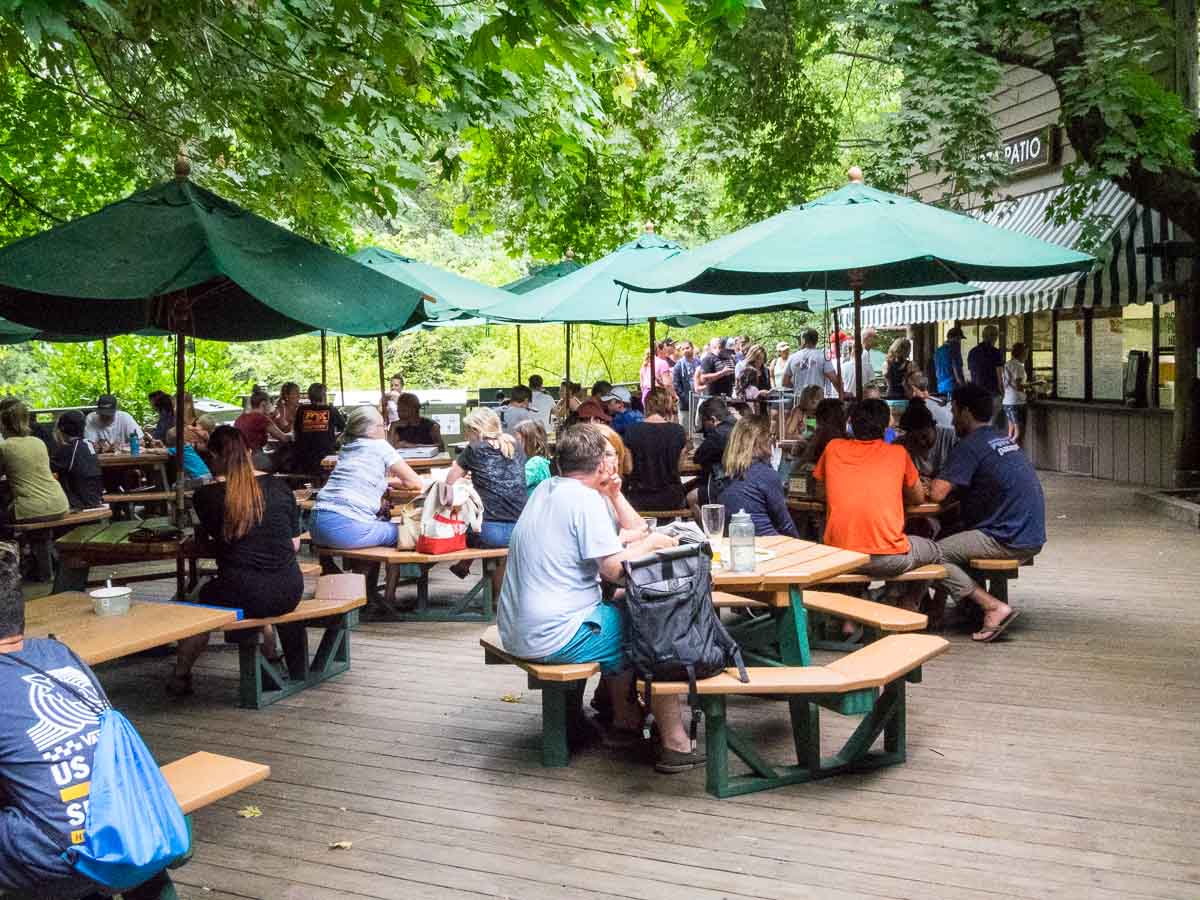 There is also a communal guest lounge area that has a large indoor lounge with sofas, games and a fireplace for winter. For those hot summer nights, there is a balcony surrounding it that has old fashioned rocking chairs. These seem to get snapped up very quickly, but they are a great place to relax and unwind in the evening after a long day exploring the park.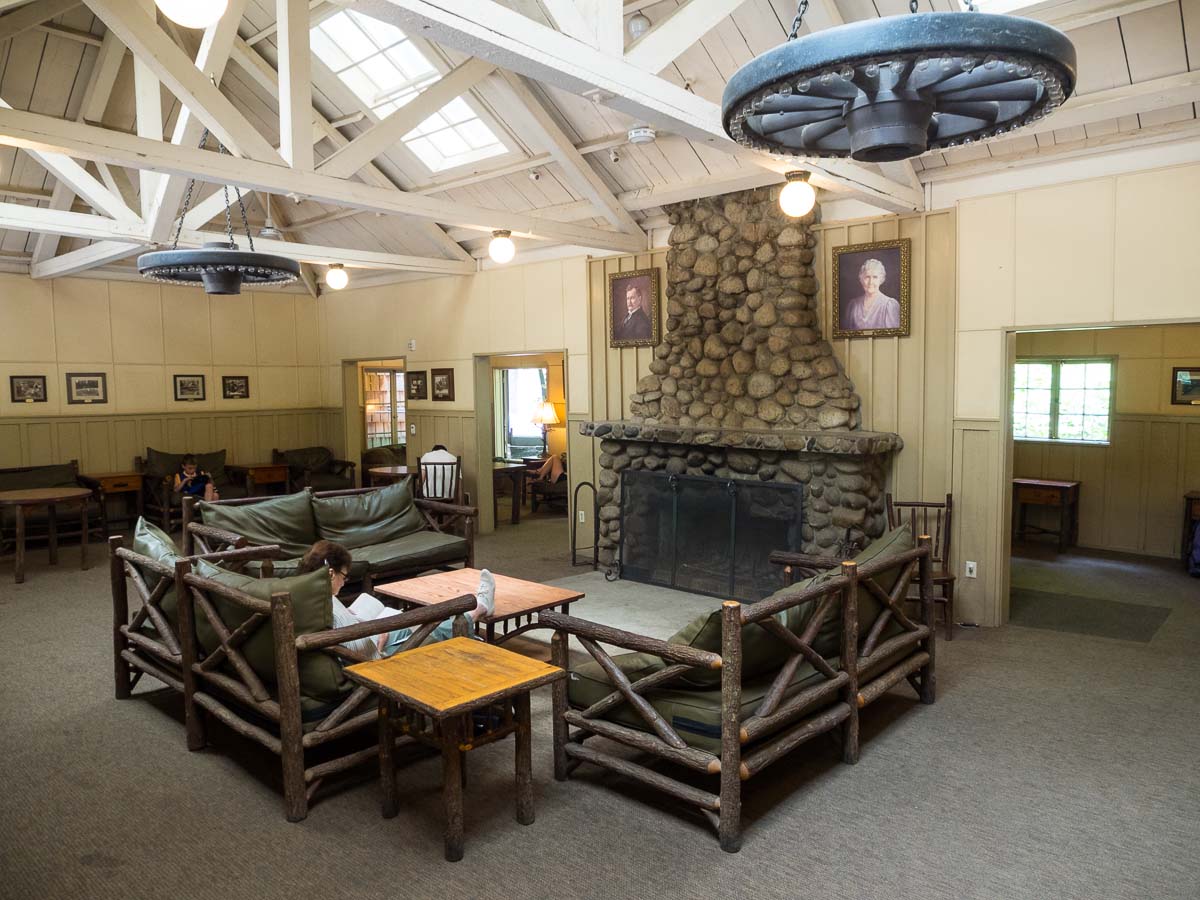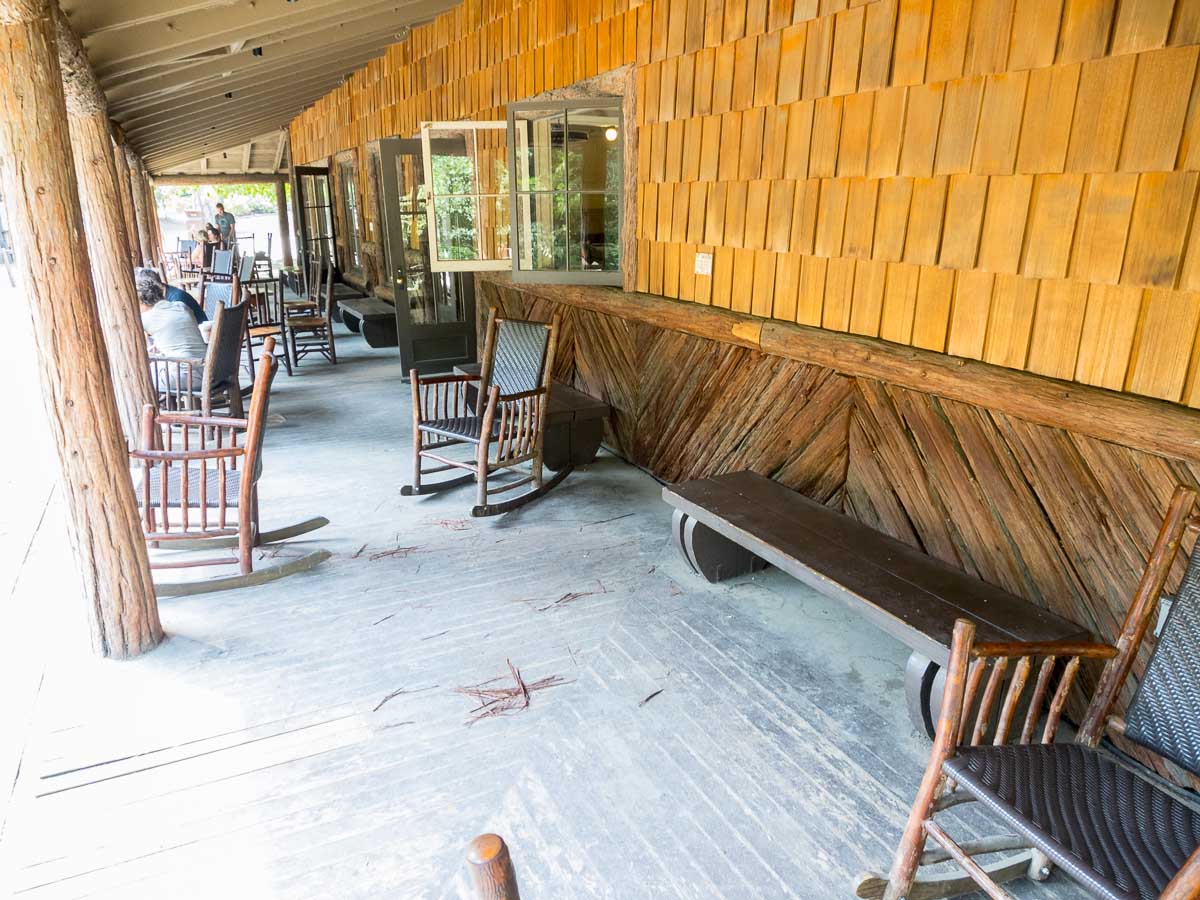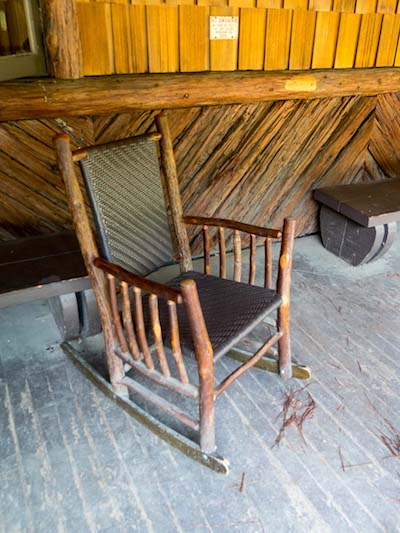 The camp does have free wifi that is available in the communal lounge and restaurant areas, however, it was so slow that it was basically un-usable. The other thing to note is that due to the Granite cliffs overhead, there is limited to no mobile reception. Overall, Half Dome Village is an excellent place to stay if you want to explore Yosemite National Park. It is simple but has all the facilities you need.
Subscribe to pointy end of the plane
Get the latest posts delivered right to your inbox