Review: Royal Princess Med Cruise
Everyone finished boarding around 4pm and we completed the muster drill, for those that have never been on a cruise before they make you all practise the emergency procedure which involves going back to your stateroom to collect your lifejackets and then take the many flights of stairs down to the designated muster point for your particular stateroom, after which you listen to a safety drill. The whole thing is really a pretty painless process but there is alway one or two people that seem to complain bitterly about it.
We settled back into our stateroom and unpacked. The stateroom was nice and had a rather large lounge area that could be split off from the bedroom via a curtain.

As we only had a light lunch in Athens before heading to the cruise terminal we were getting hungry. I made an early reservation for Crown Grill, one of the speciality restaurants on the ship. It has a $29usd per person cover charge but is well worth it. If you are sailing on Princess Cruises I highly recommend you give it a try. We have eaten there a few times now and the steak and seafood is up there with the best. They even have a 'gourmet salt' menu which I always get a laugh out of. Not sure how often the menu changes but here is what it looks like at the moment.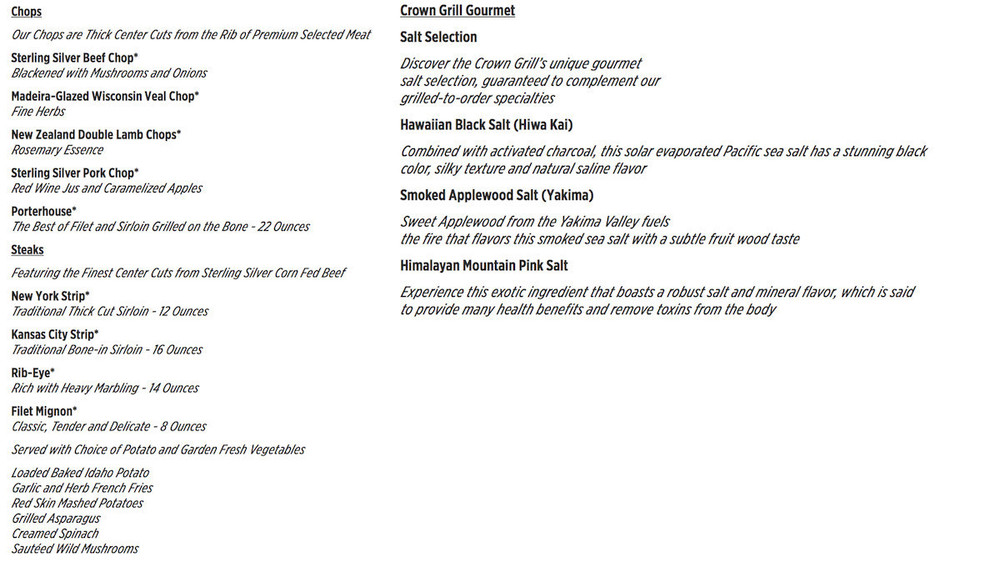 We shared the Scallop Appetiser as we simply wanted to try the scallops and knew we would have plenty of food in the main course. This was followed by a filet mignon with lobster tail for me and Mrs bwhouse got the NZ double lamb chops. For sides, we ordered the garlic and herb fries and the sautéed wild mushrooms.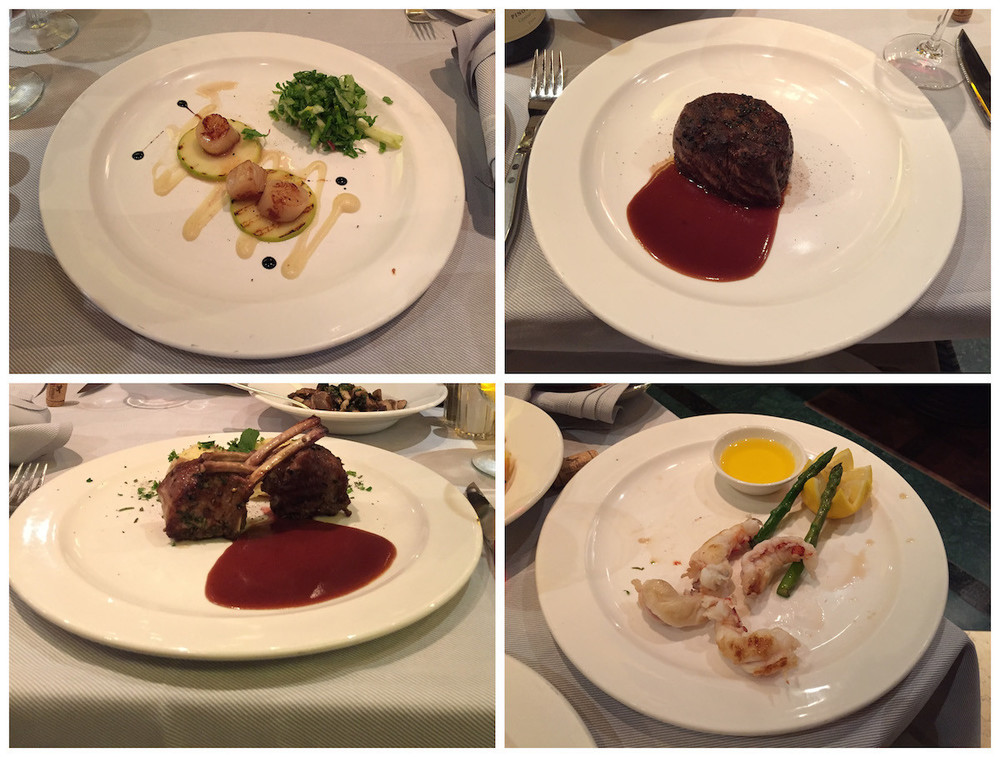 The meal was delicious and just what I was looking forward to after boarding the ship, not to mention it was lobster No.2 for the trip We were quite full, however, the waiter managed to tempt us with a sampler plate of all the deserts to share.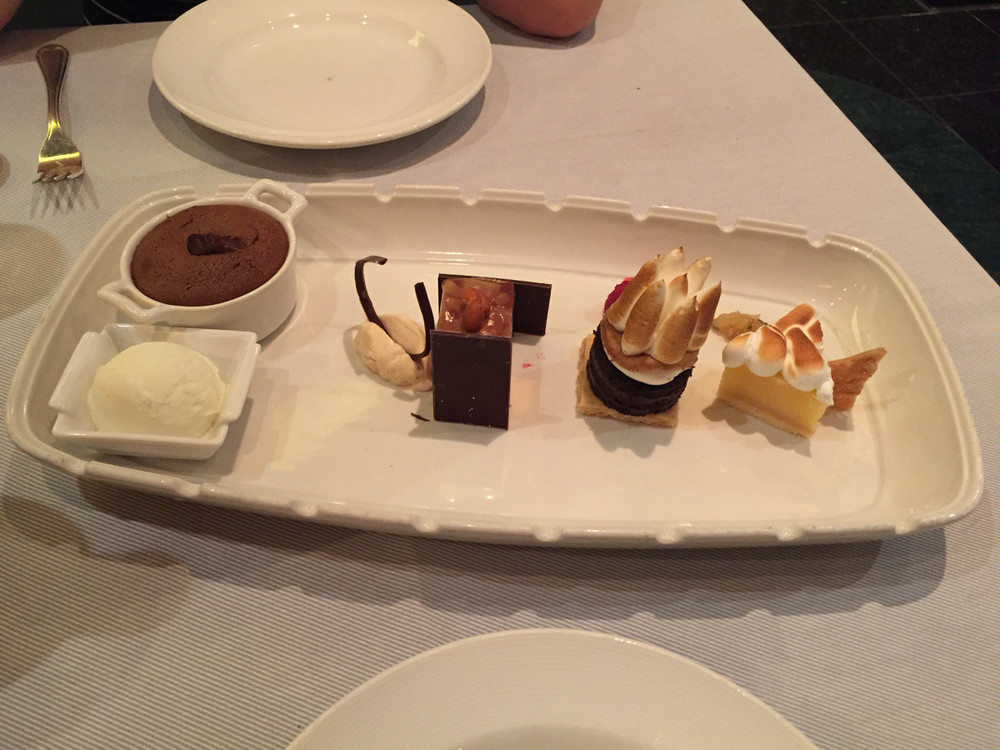 We have a sea day coming up so I will try to grab a few photos from around the ship for those that may be interested.