Travel: Exploring Tokyo in the Snow
Upon landing into Haneda, we realised that Tokyo had had a lot of snow overnight and found out later on that it was, in fact, the most snow Tokyo had seen in 4 years!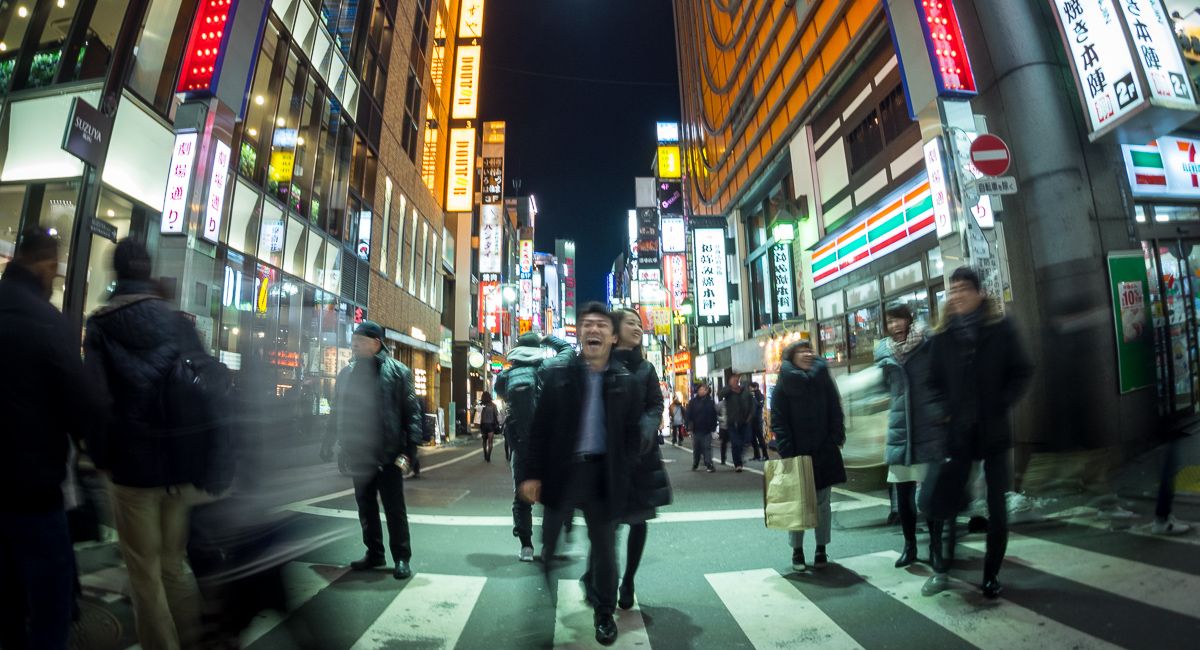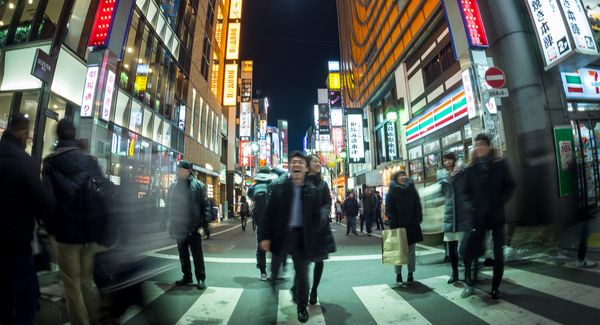 Table of Contents
Introduction: Skiing and Sightseeing in Japan
Review: Air New Zealand Sydney Lounge
Review: Thai Airways 747 Business Class Sydney to Bangkok
Review: Thai Airways Bangkok Lounge & Spa
Review: Thai Airways 777 Business Class Bangkok to Tokyo
Travel: Exploring Tokyo in the Snow
Review: Japan Airlines $10 Class J Upgrade
Travel: Exploring Niseko
Review: Sapporo New Chitose Royal Lounge
Review: Thai Airways Business Class Sapporo to Bangkok
Review: Thai Airways 747 Business Class Bangkok to Sydney

Upon landing into Haneda, we realised that Tokyo had had a lot of snow overnight and found out later on that it was, in fact, the most snow Tokyo had seen in 4 years!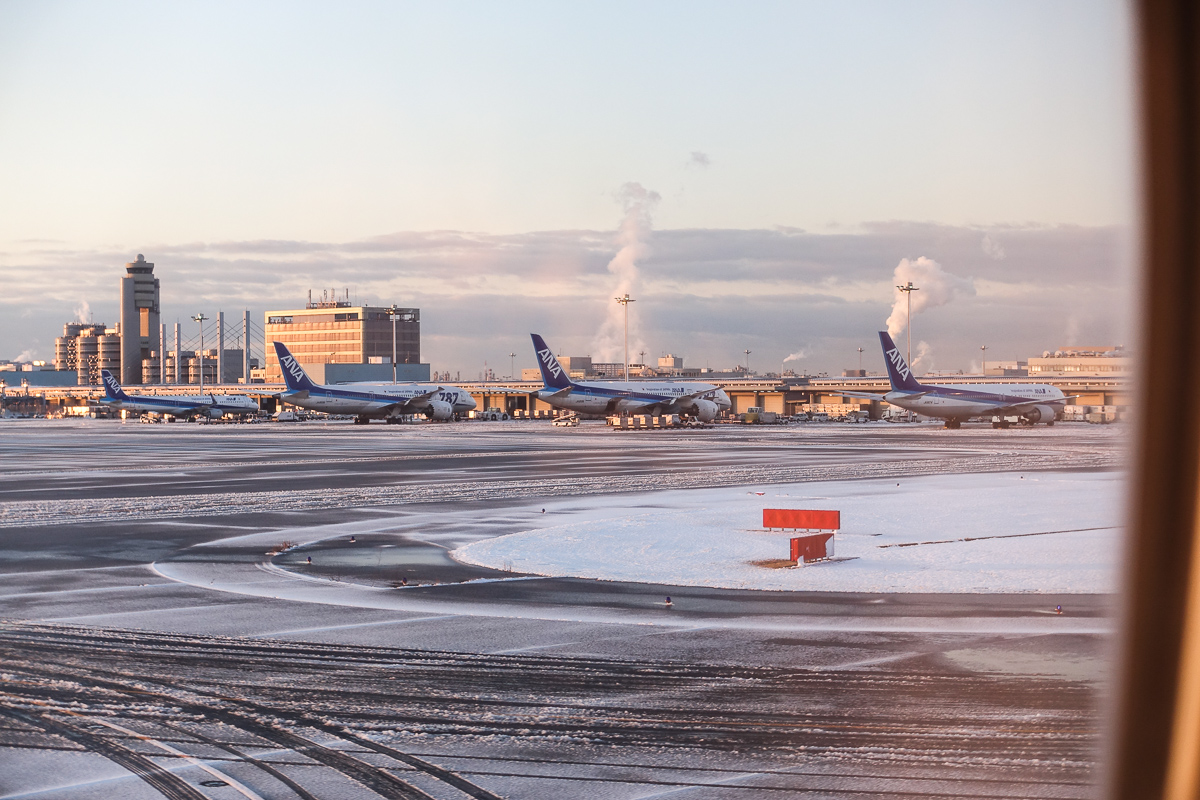 Despite being 8 am on a Tuesday we decided to brave the subway and catch the train to our hotel. We were staying in Shinjuku so a fairly central spot in Tokyo. Now whilst the train system in Japan is super efficient and quite easy to navigate, doing it with a suitcase was not all that fun. The main problem was the long walks through the stations when we needed to change trains and then the several stairs that we needed to walk up to get out of the last station. After arriving at Shinjuku station we exited and were greeted with streets full of snow that made for fun times trying to wheel suitcases around.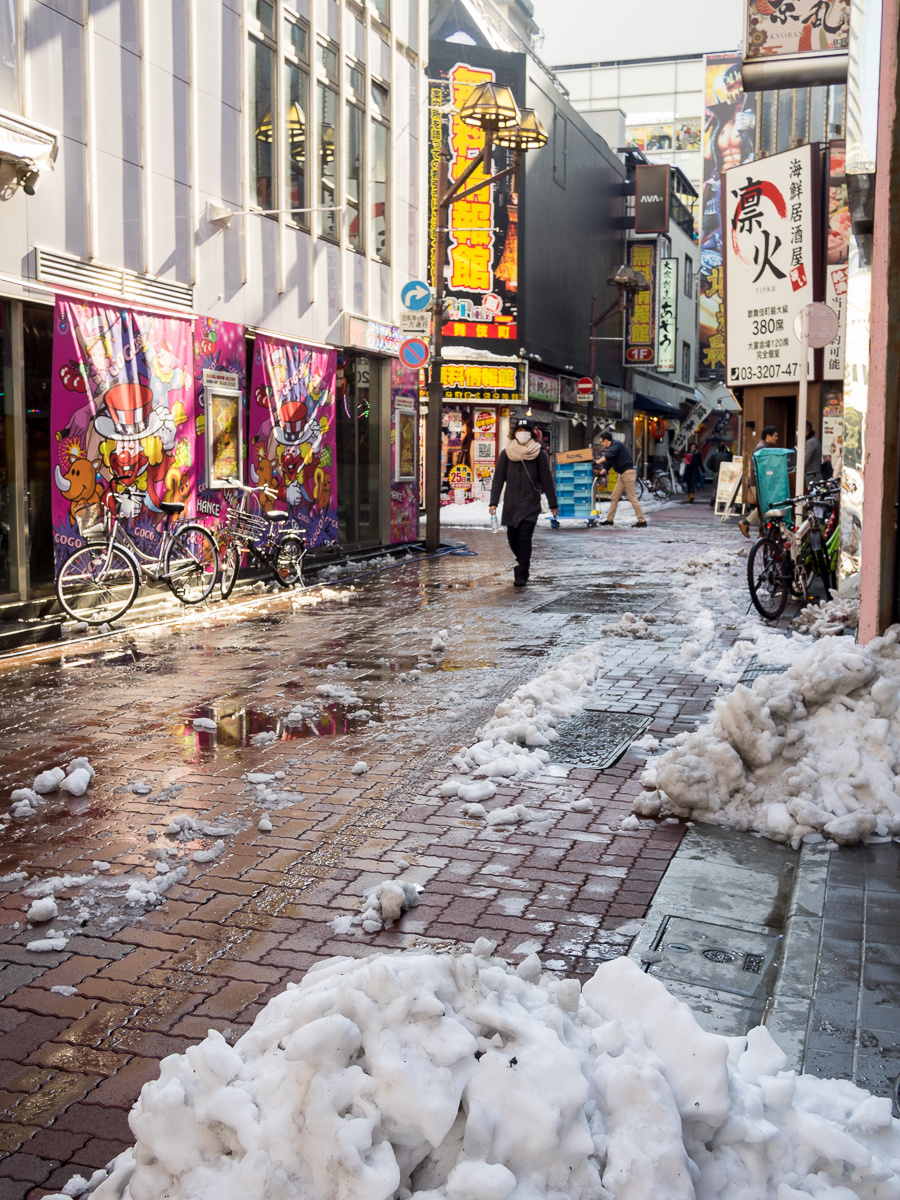 Thankfully it was a relatively short walk from the station to our hotel. Despite check-in time being 3 pm we were able to check in early by paying ~$30. So we dumped our bags, got changed and then heading out to start exploring Tokyo. For the first day, we just decided to wander around Shinjuku and explore the sights. I was determined to visit Ichiran as many times as possible on this trip as I had fond memories of delicious ramen the last time I visited Tokyo. So with lunchtime fast approaching our first stop was Ichiran in Shinjuku. Ichiran is a relatively famous/popular ramen restaurant chain in Japan where you experience your ramen in a little cubicle rather than sitting at a table or bench. If you get the chance I would highly recommend a visit.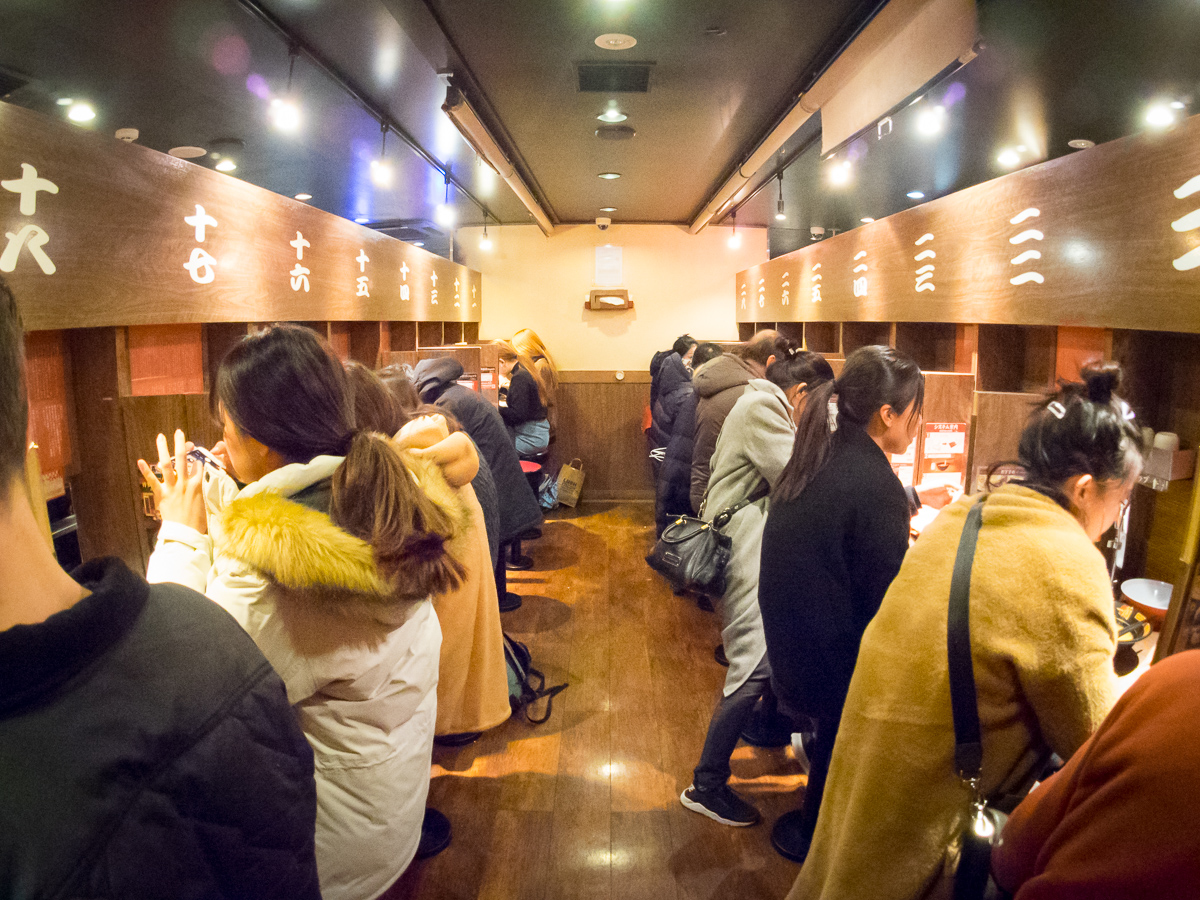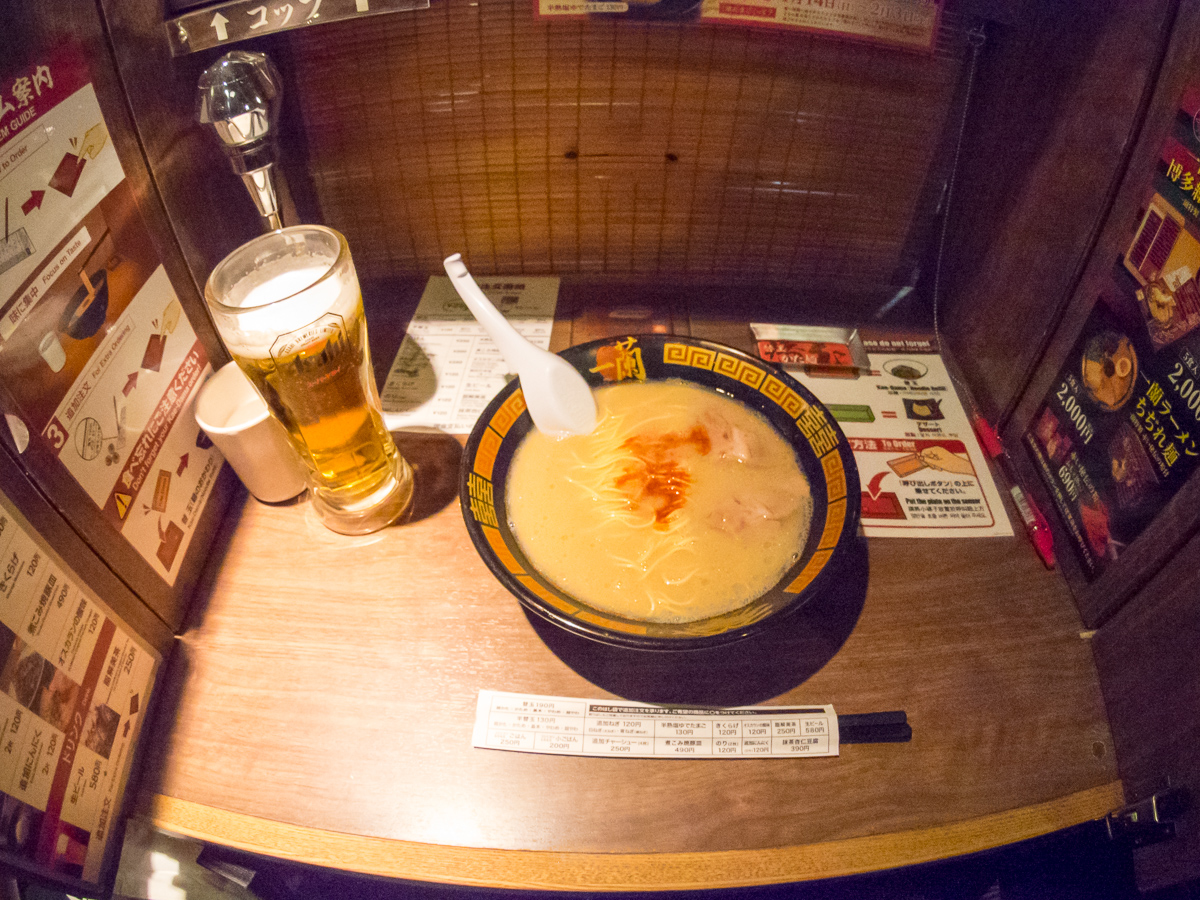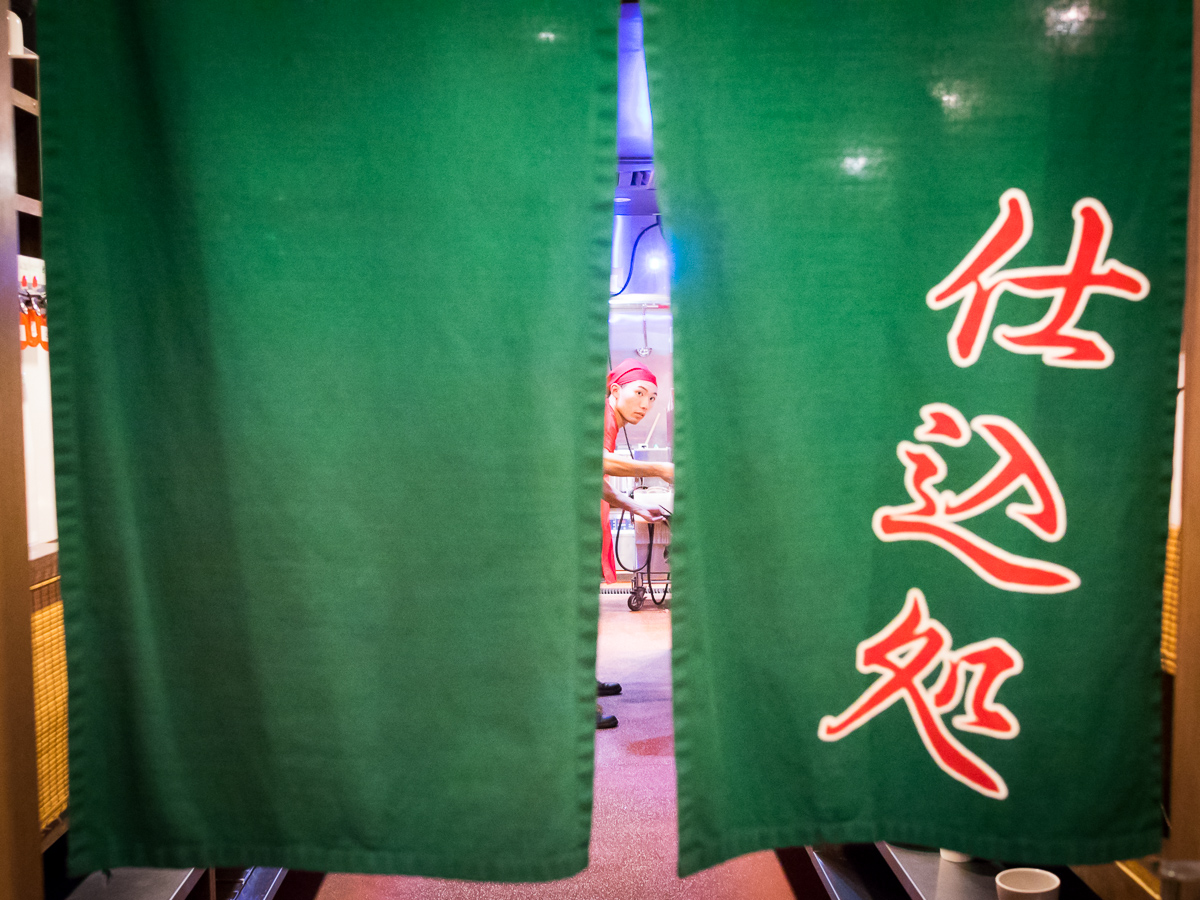 But be warned if you go in peak times you may have to wait!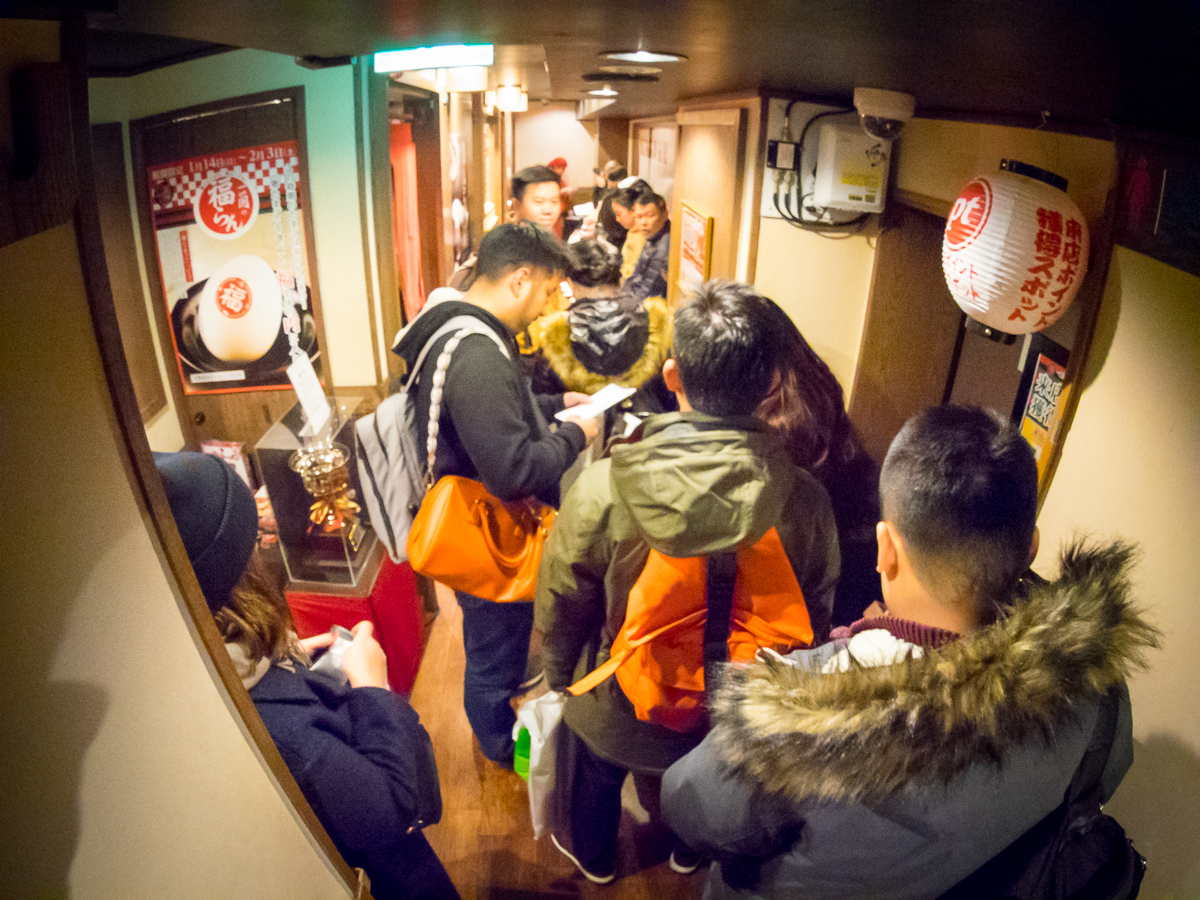 We spent the afternoon wandering around the streets of Shinjuku checking out random stores. We also stumbled across a massive VR arcade that was full of various VR games including VR Mario Kart. I am not a huge fan of VR, but the Mario Kart game/simulation was pretty fun.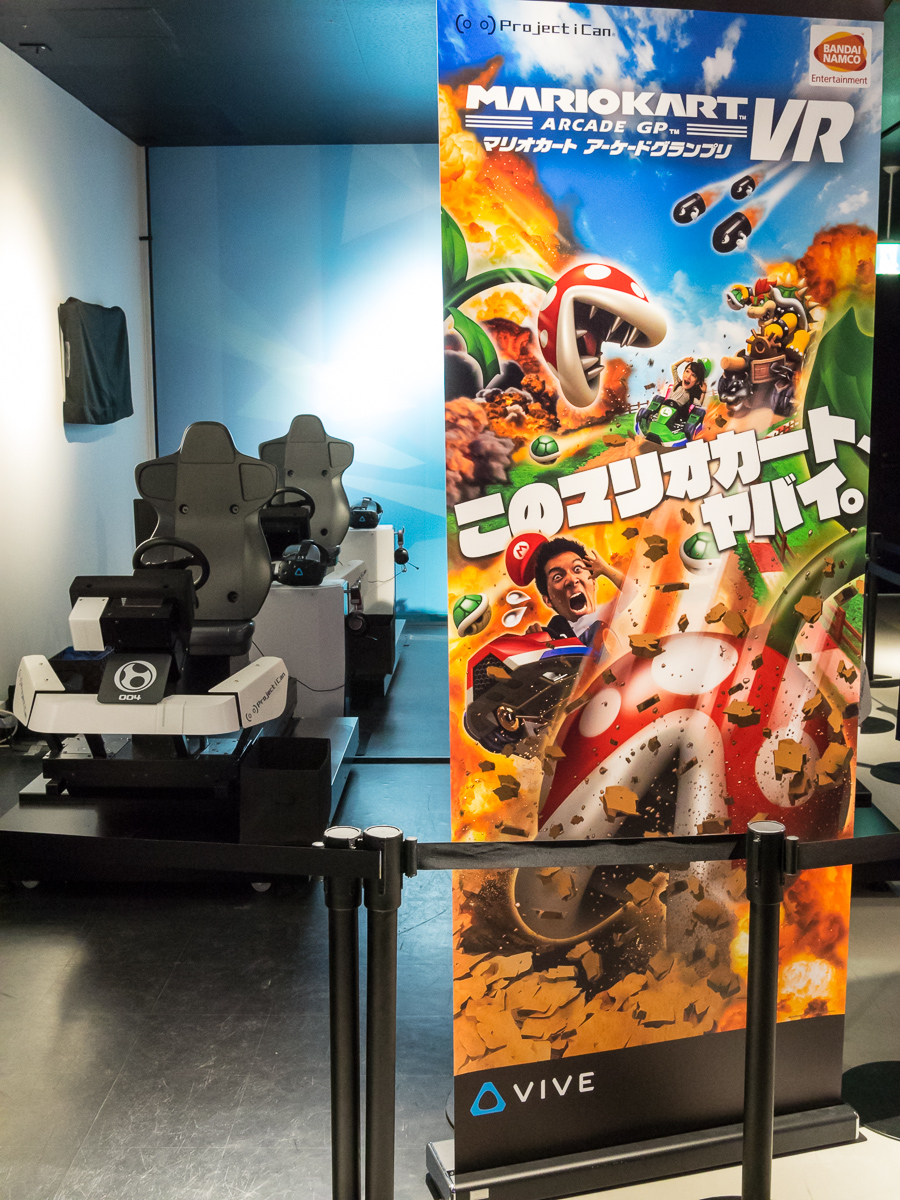 That evening we checked out Piss Alley on a recommendation from a friend, despite the interesting name it is essentially an old alley that is full of izakaya restaurant/bars, most of the places didn't have English menus but it was fun to visit and the food was tasty.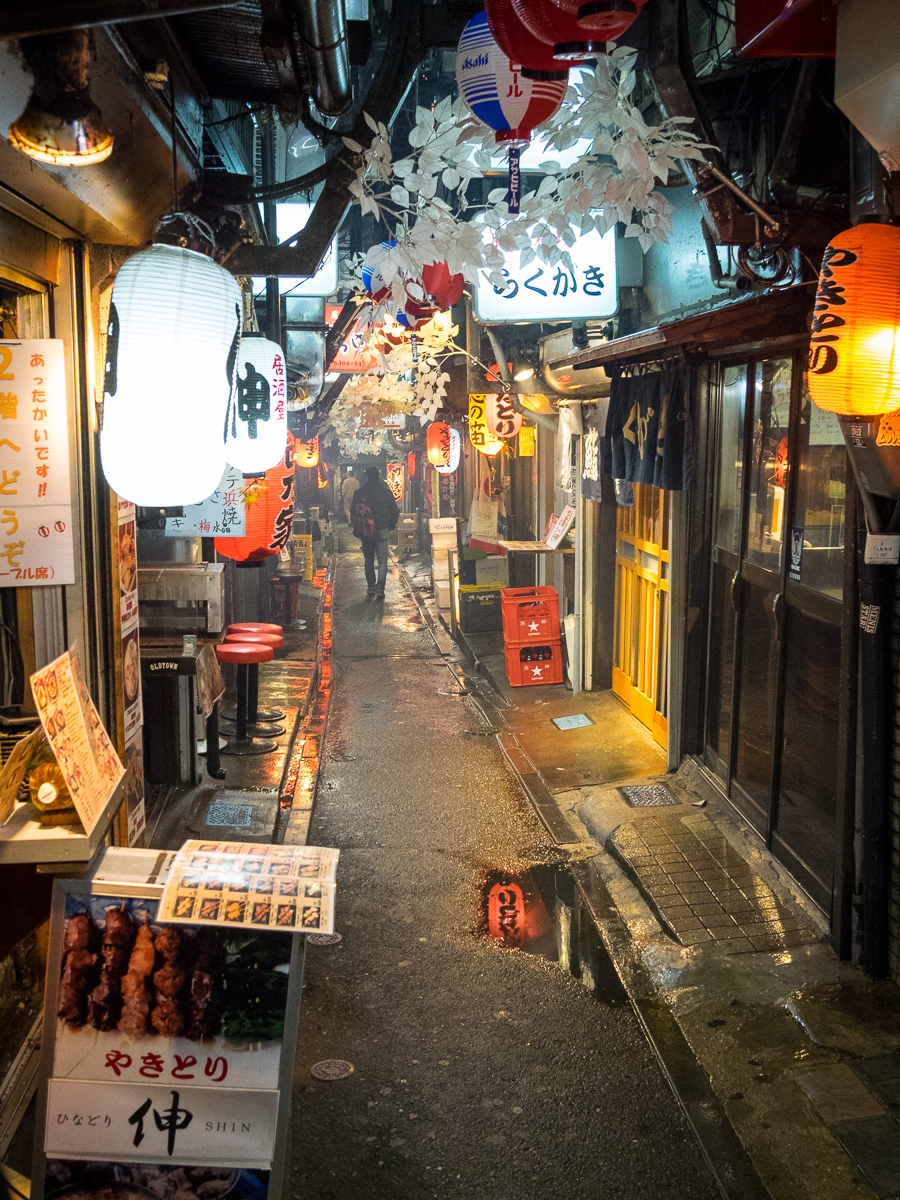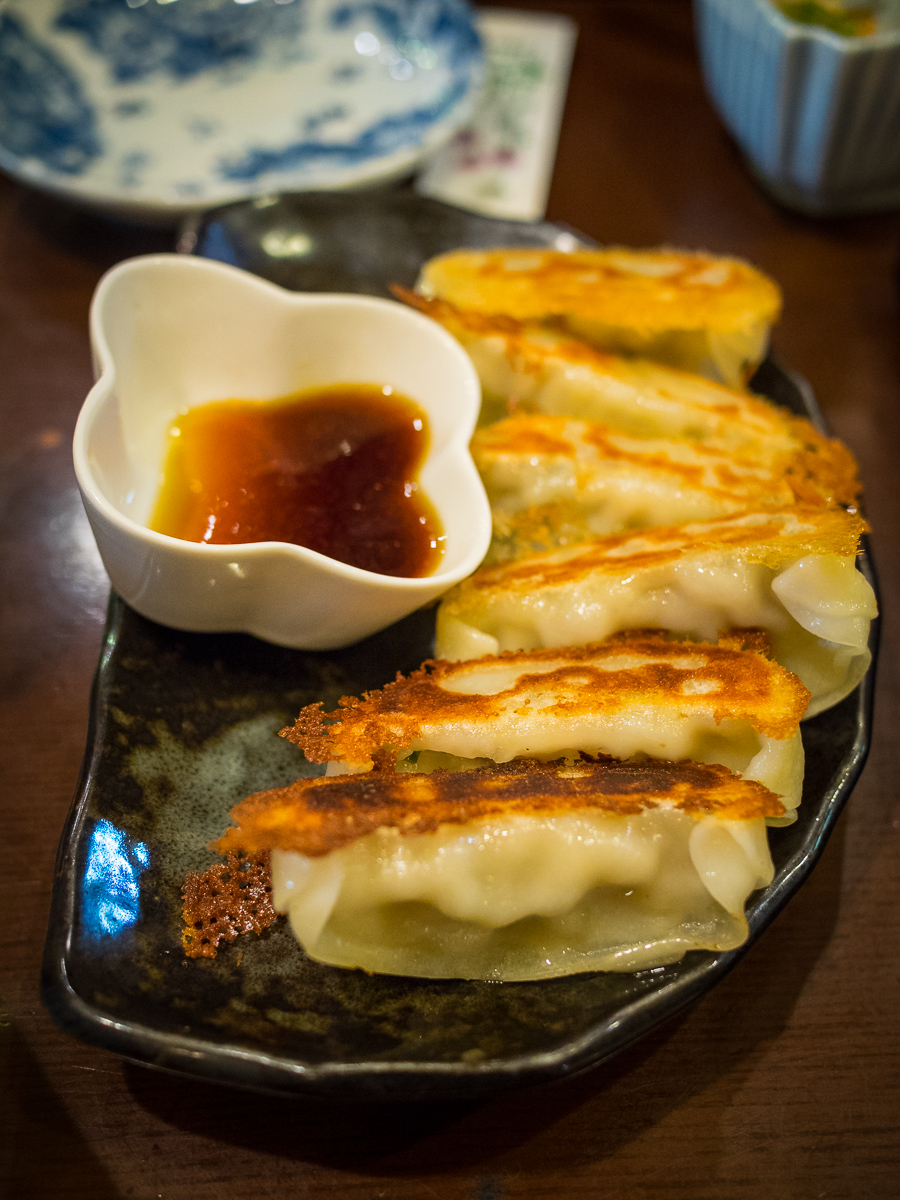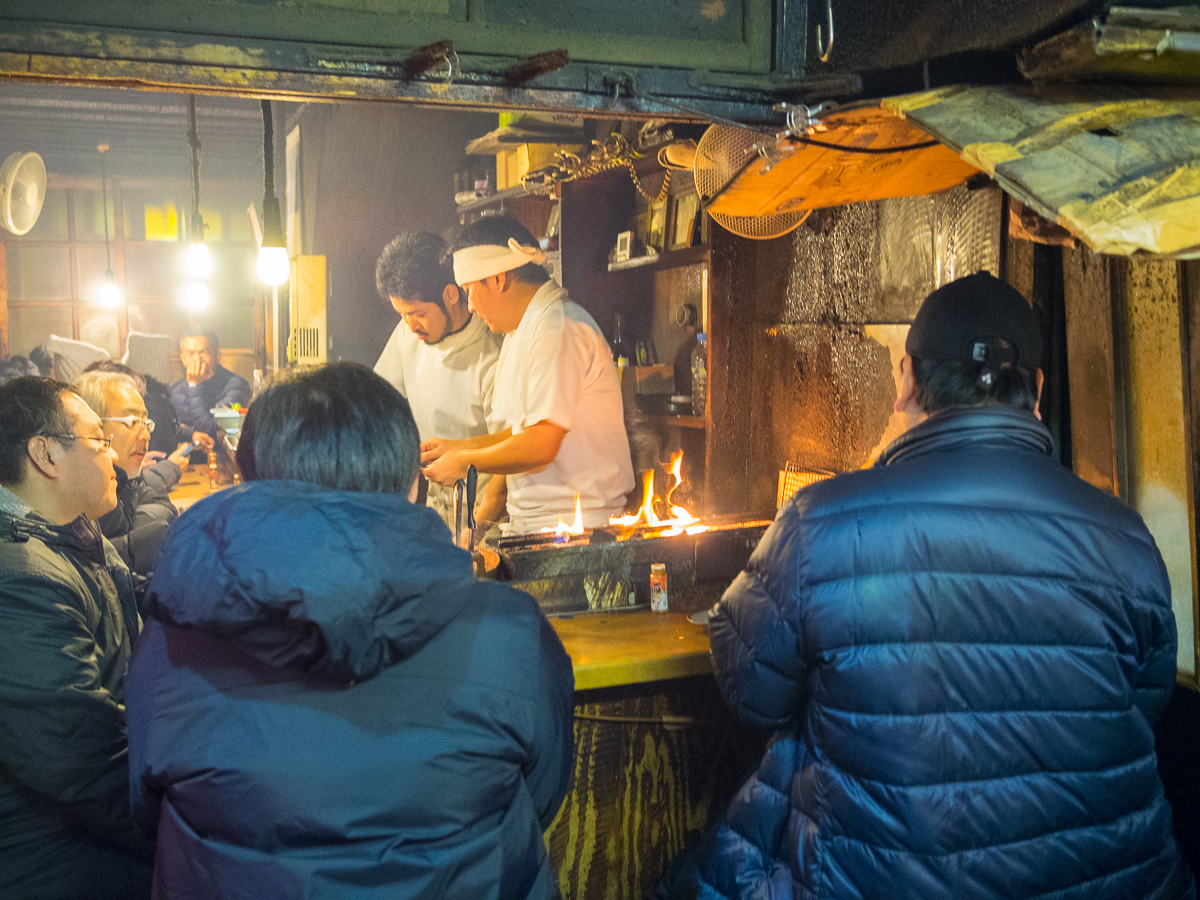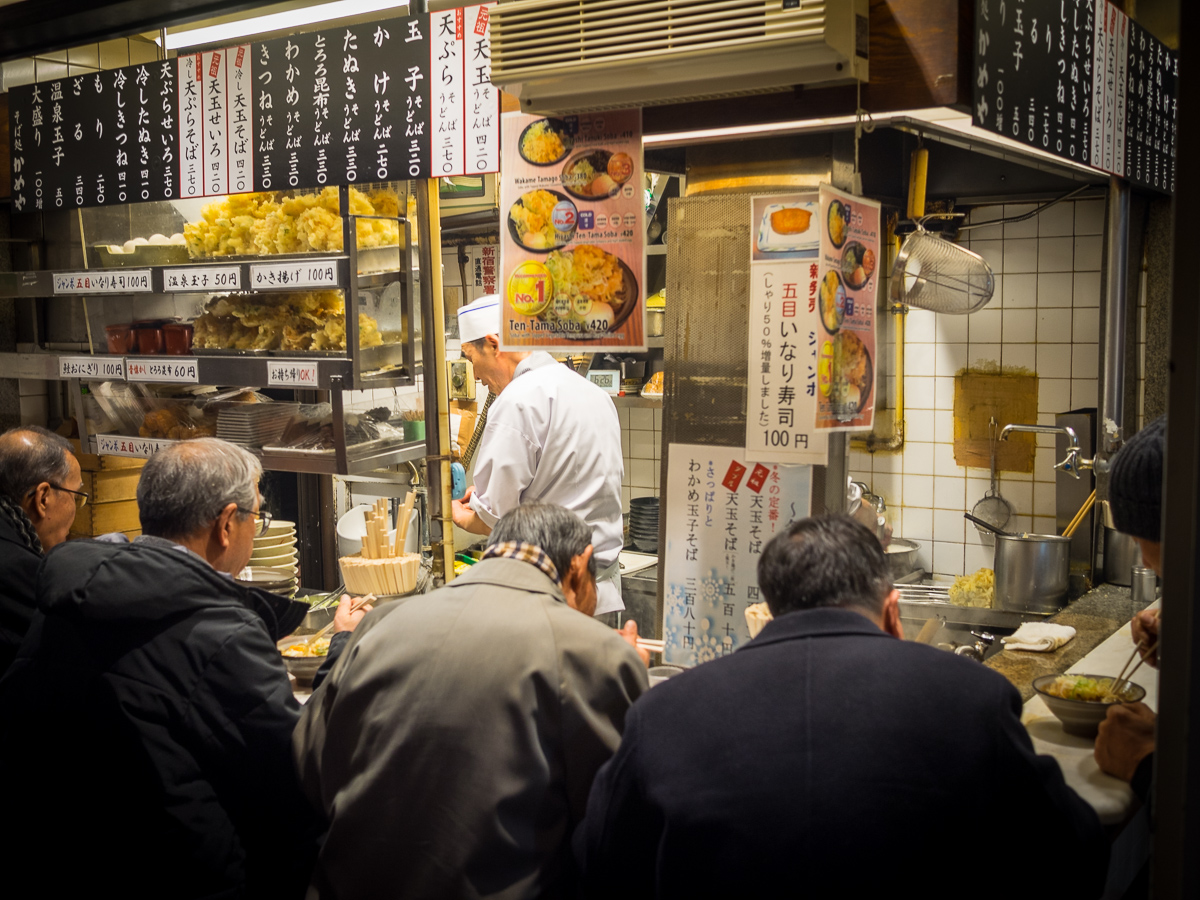 The next day was designated to Disney, Mrs B and I are on a mission to tick off every Disney around the world (and we are getting pretty close) and we hadn't yet been to Tokyo Disney Land. Tokyo Disney Land was really easy to get to via train and only took about 40mins. Overall it was fun as Disney always is, but certainly crowded and full of lines. I was amazed just how many orderly queues there were and not just for rides. Even the food stalls had really long lines. It was also freezing, which made for a less pleasant Disney experience.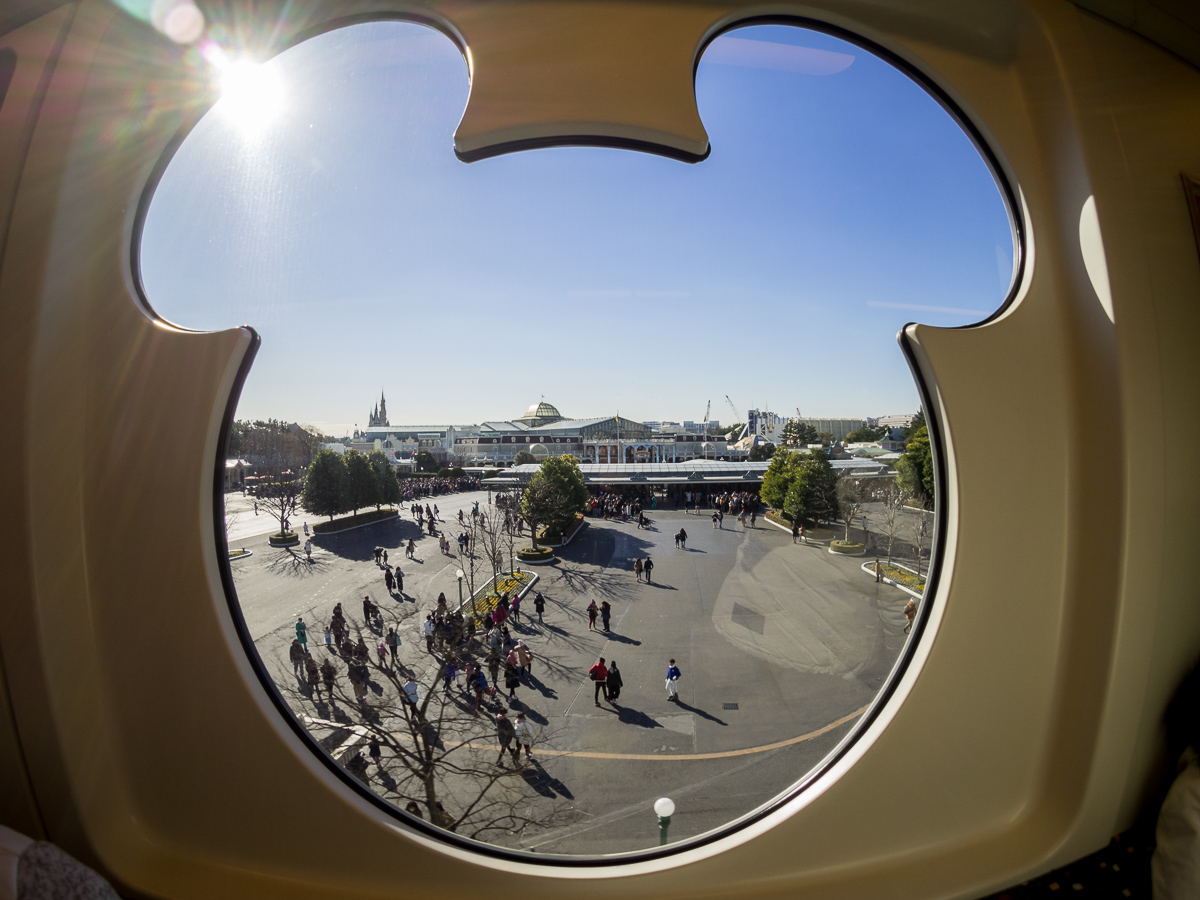 Yes that is solid ice on the fountain!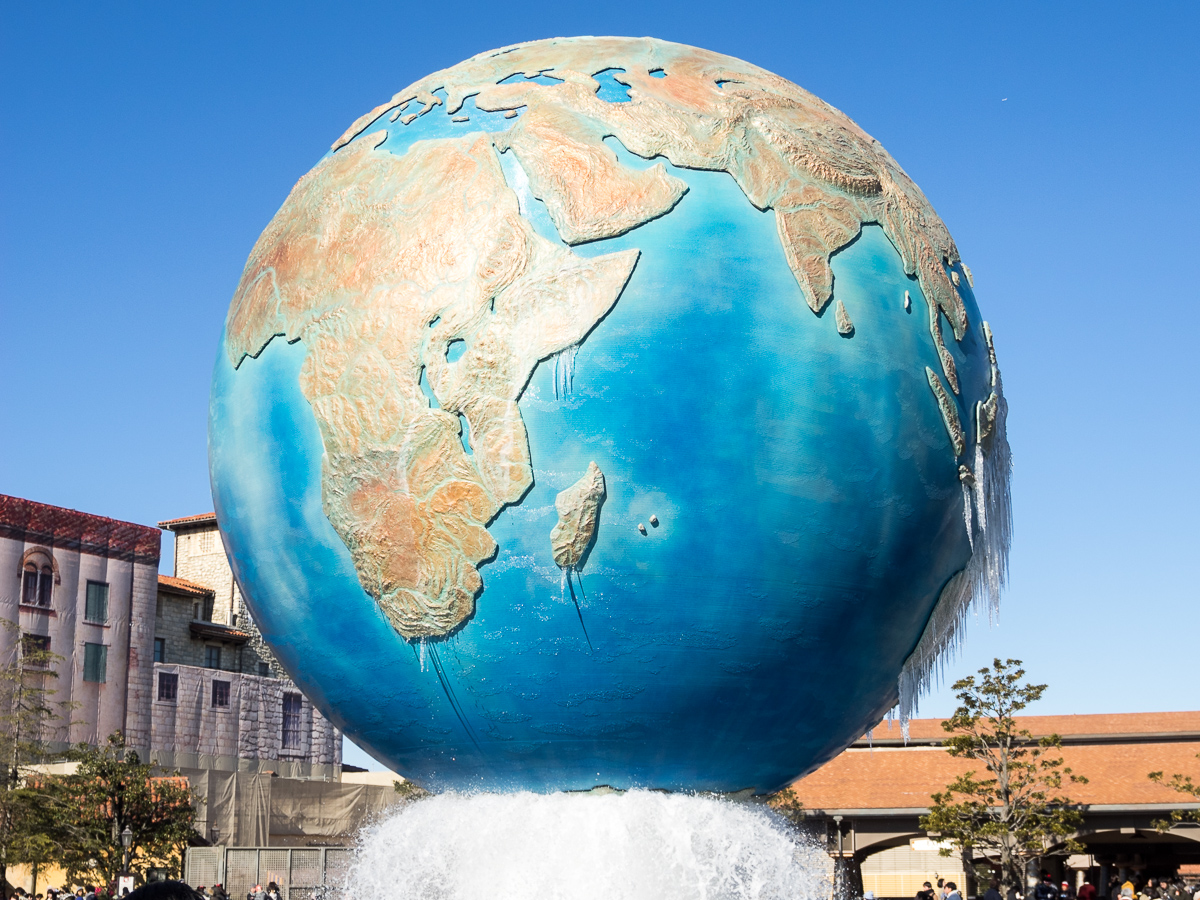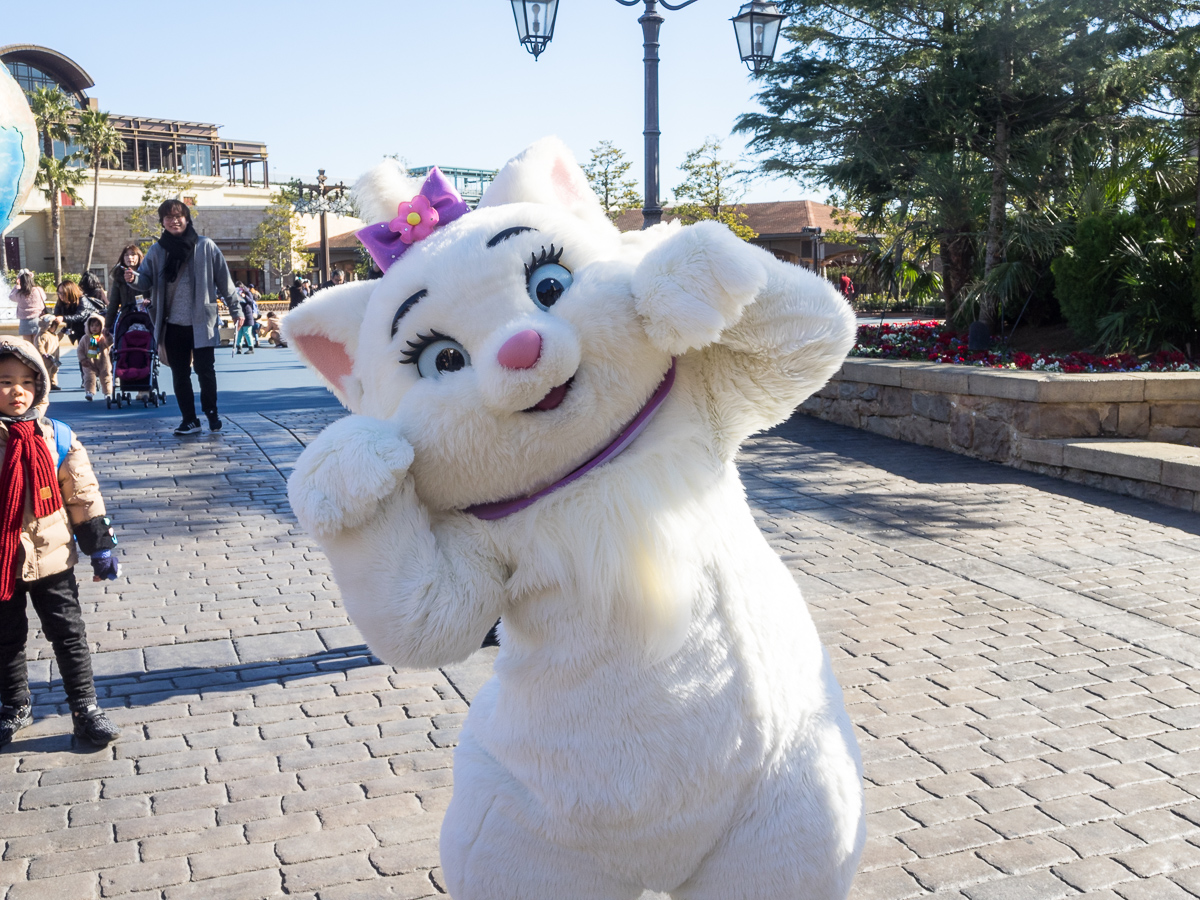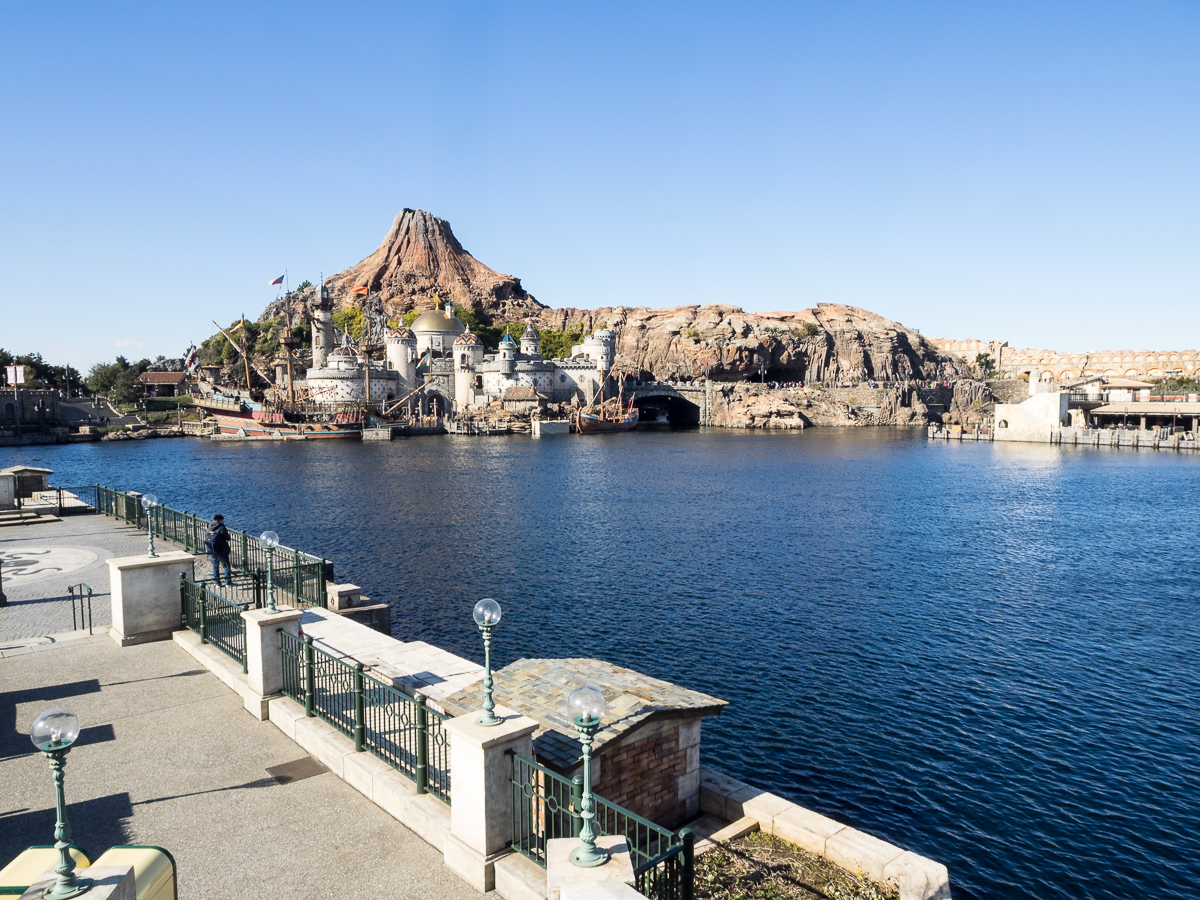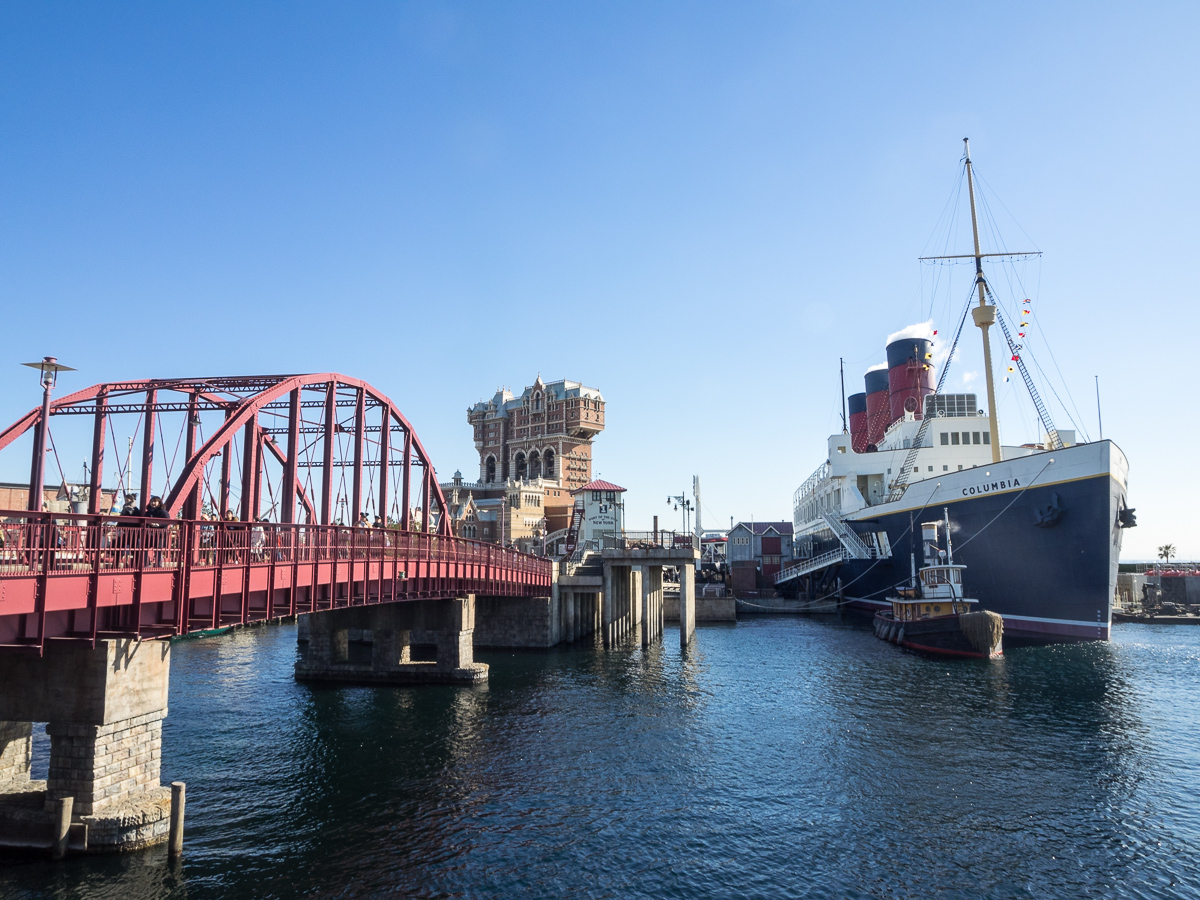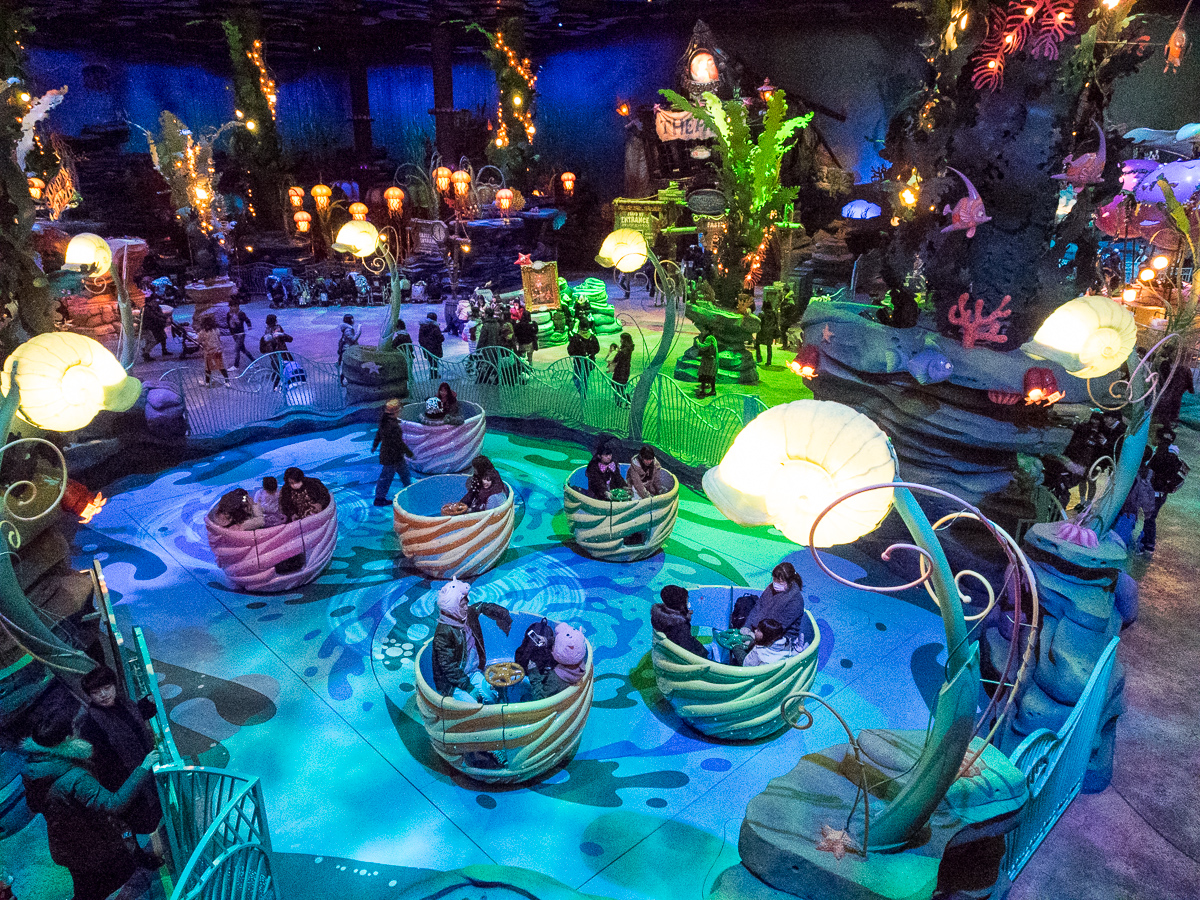 Our final day in Tokyo was spent exploring Akihabara & Harajuku. Which resulted in a short (mainly because you are charged by the minute) visit a cat café. Something neither Mrs B nor I had done on any of our previous trips to Japan. It was an experience, but I am not sure I would necessarily recommend it to anyone. You were essentially paying to visit cats and the café part was non-existent other than a vending machine that dished out drinks. I think in my head I was expecting an actual café that happened to have cats running around.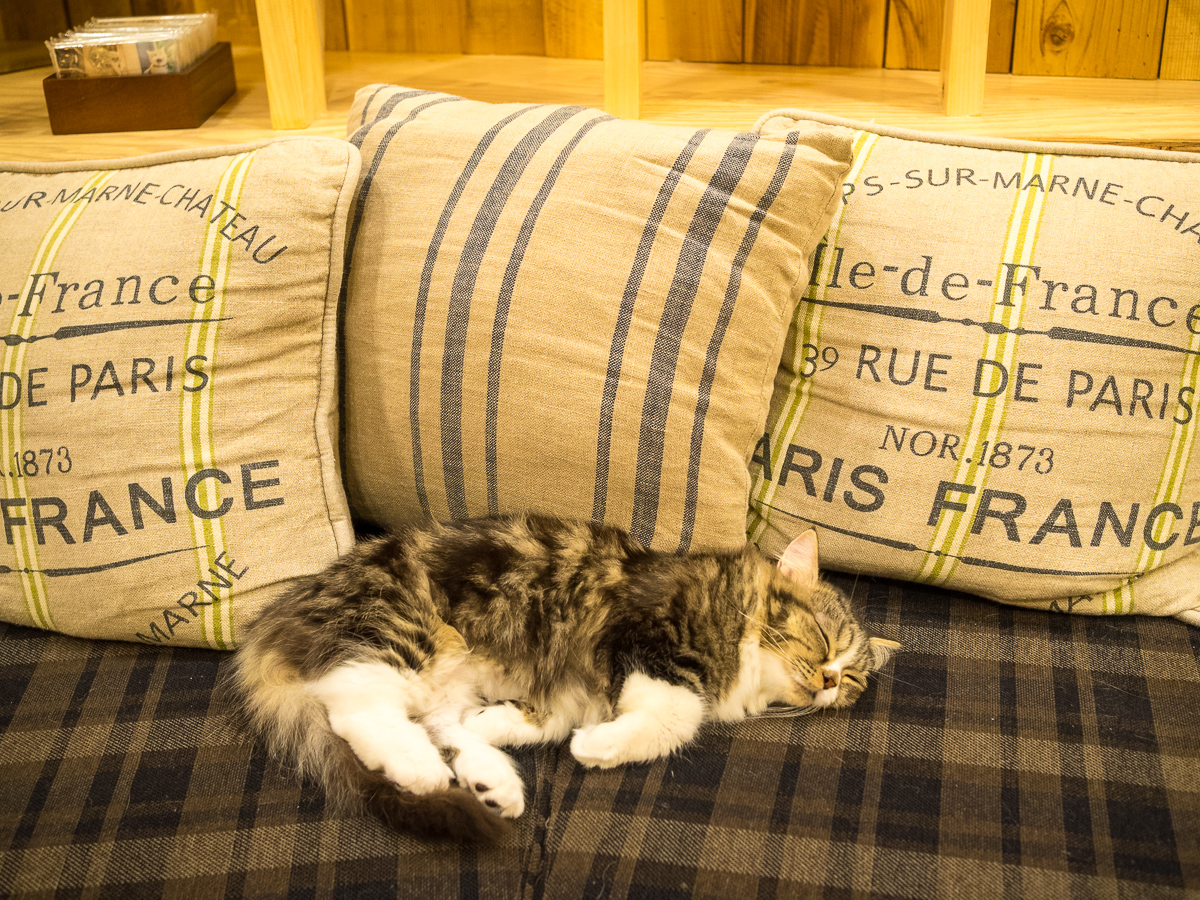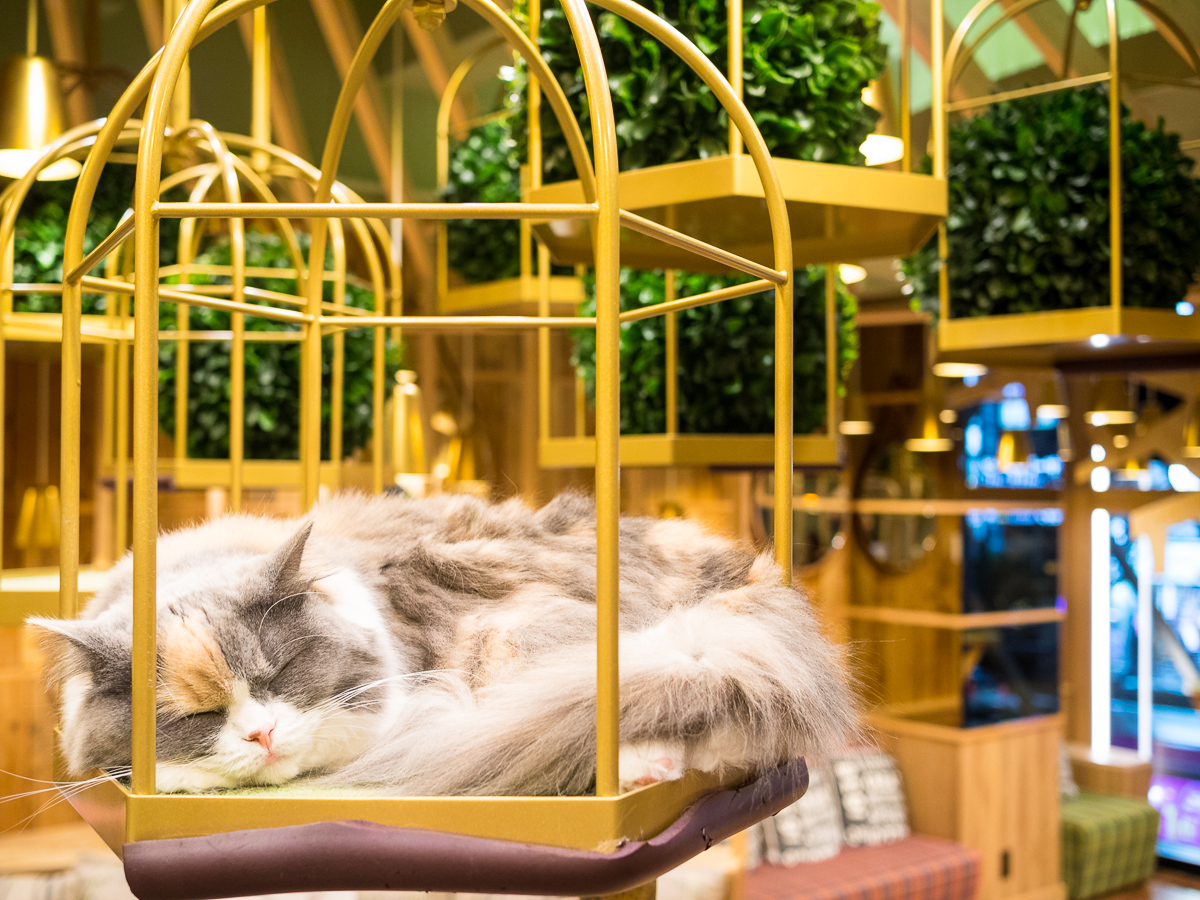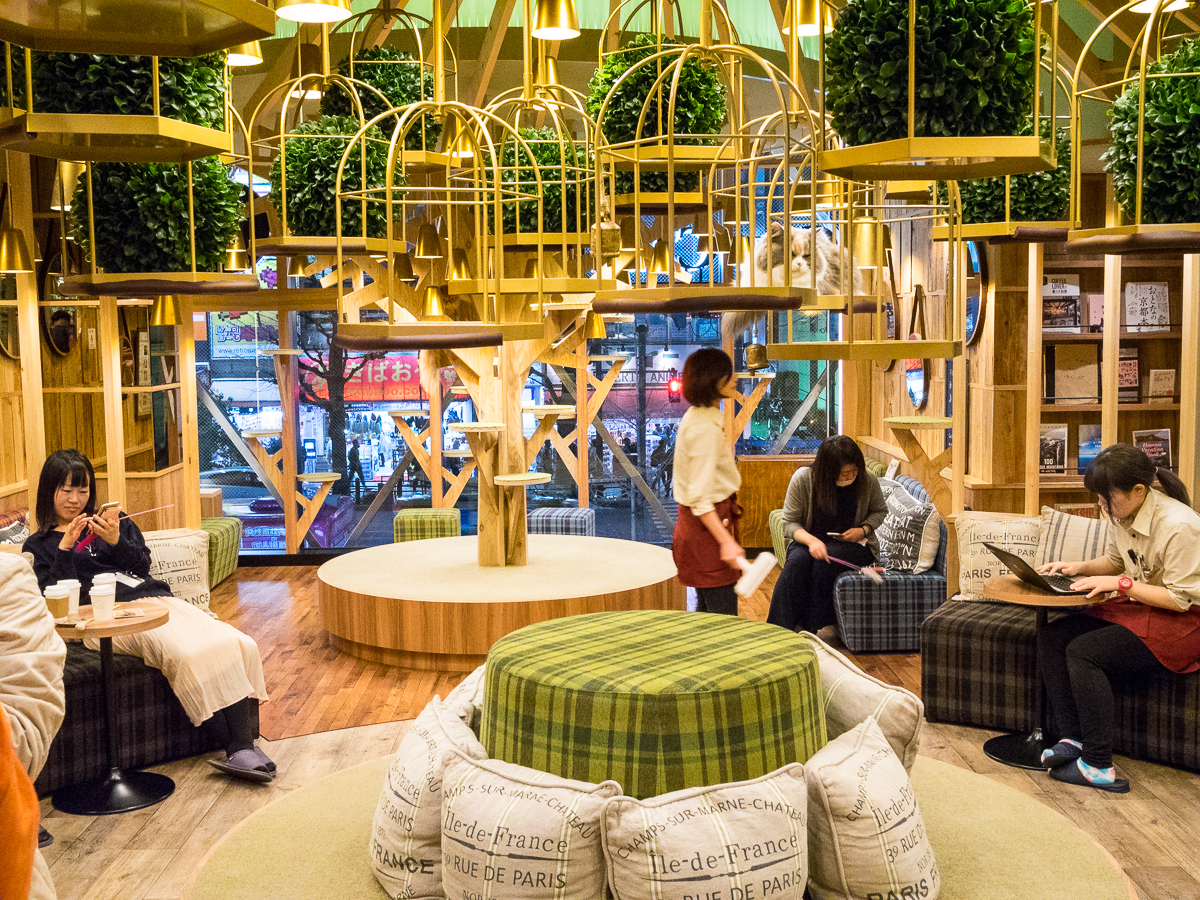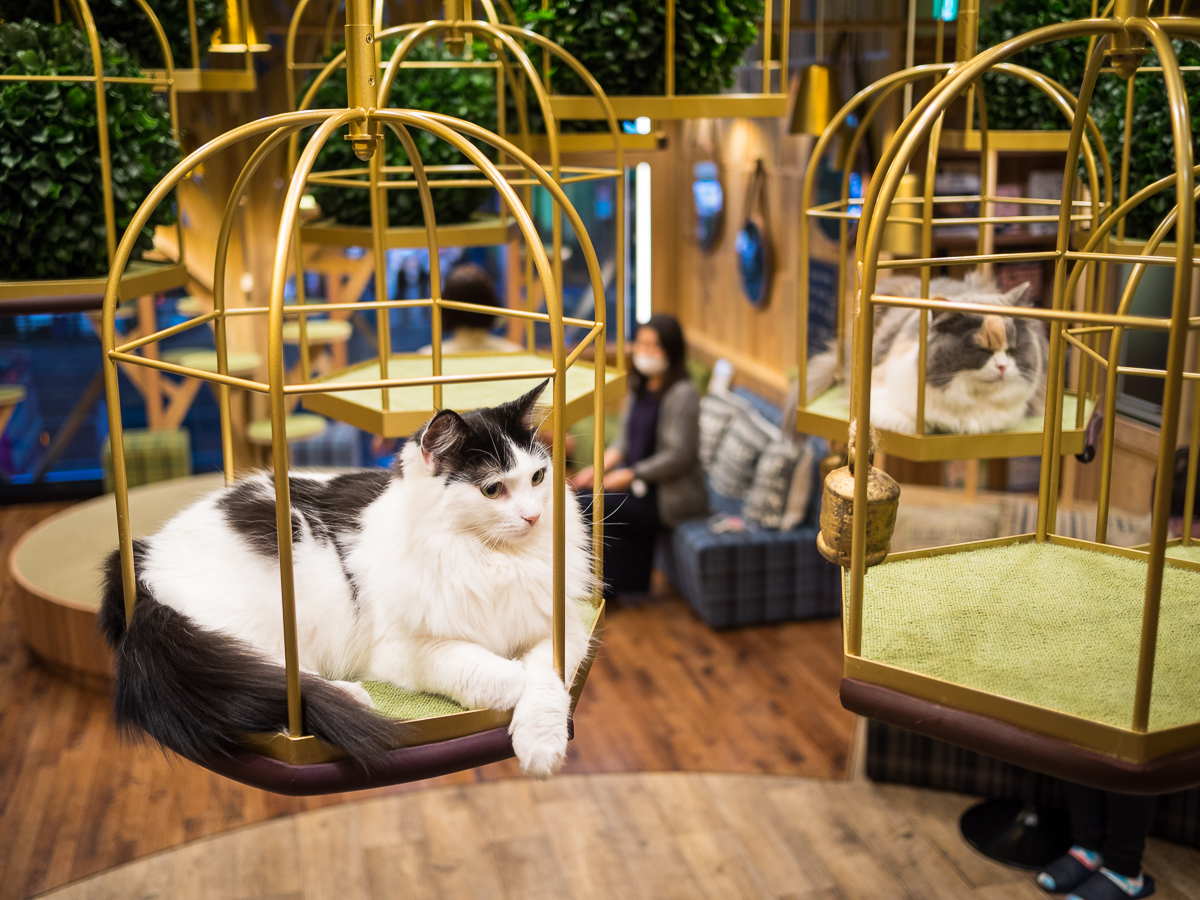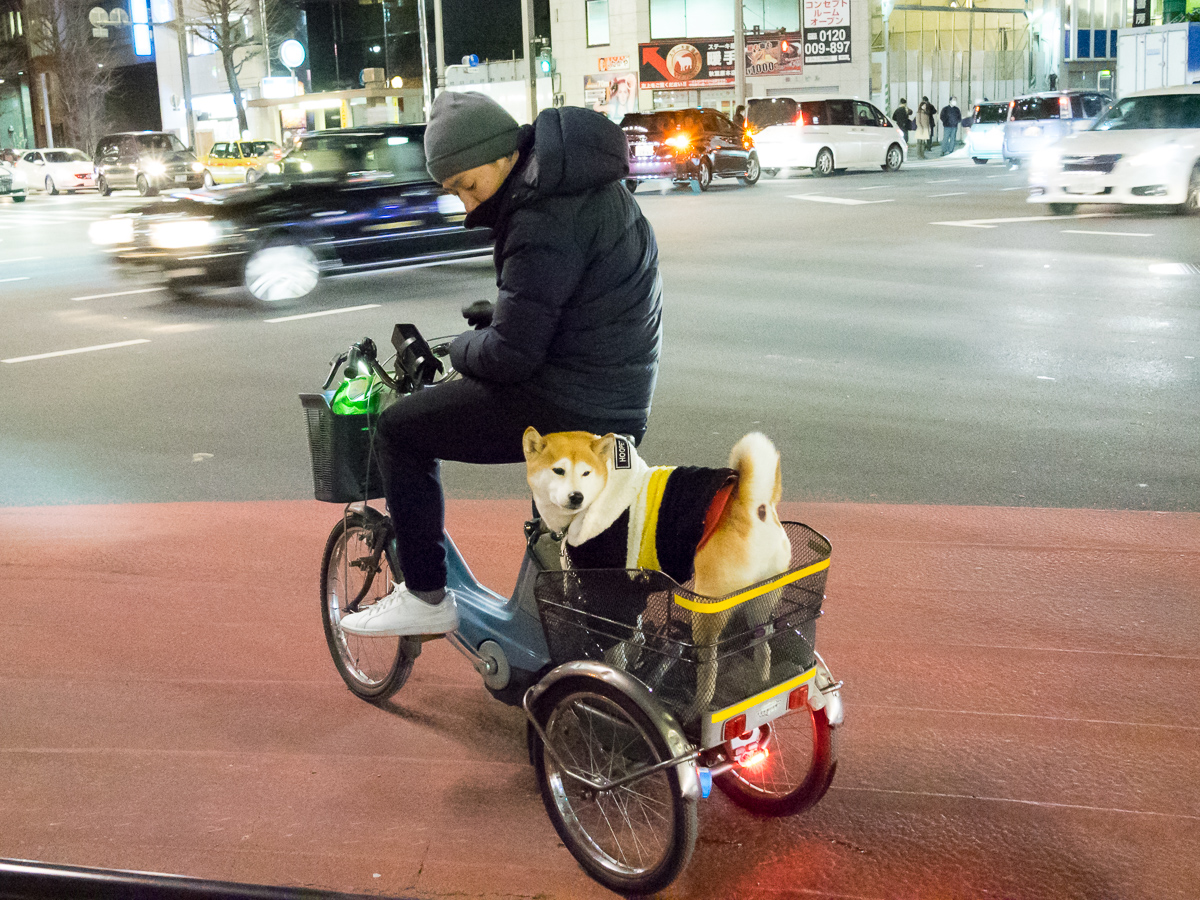 I had a laugh as we were walking around that even the road barriers in Japan are cute!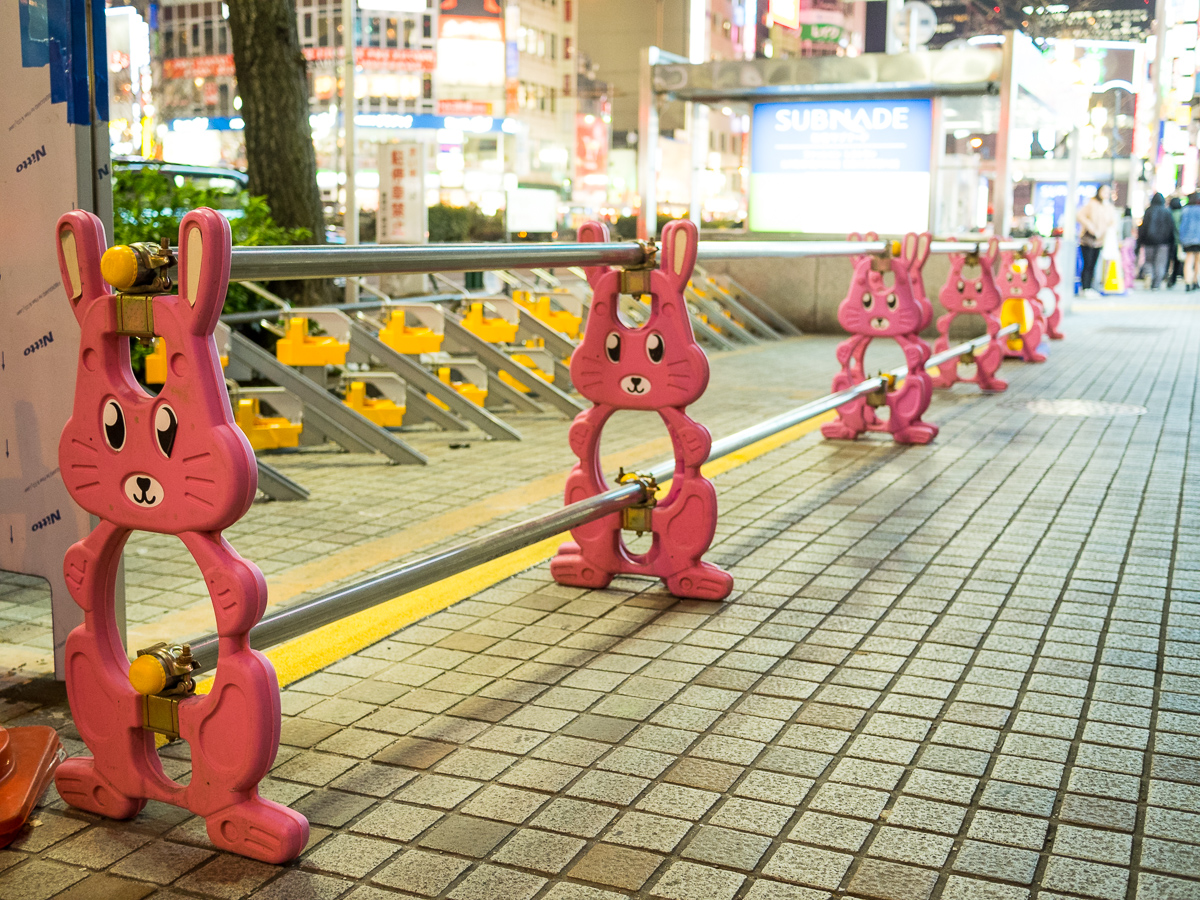 On our final evening, I met up with some friends at an awesome little whiskey bar called Bat Keith in Shinjuku. It is down a dodgy looking alley and up on the 4th floor but once you find the place it is well worth it. It is a small bar with an amazing selection of whiskey with a really knowledgeable bartender.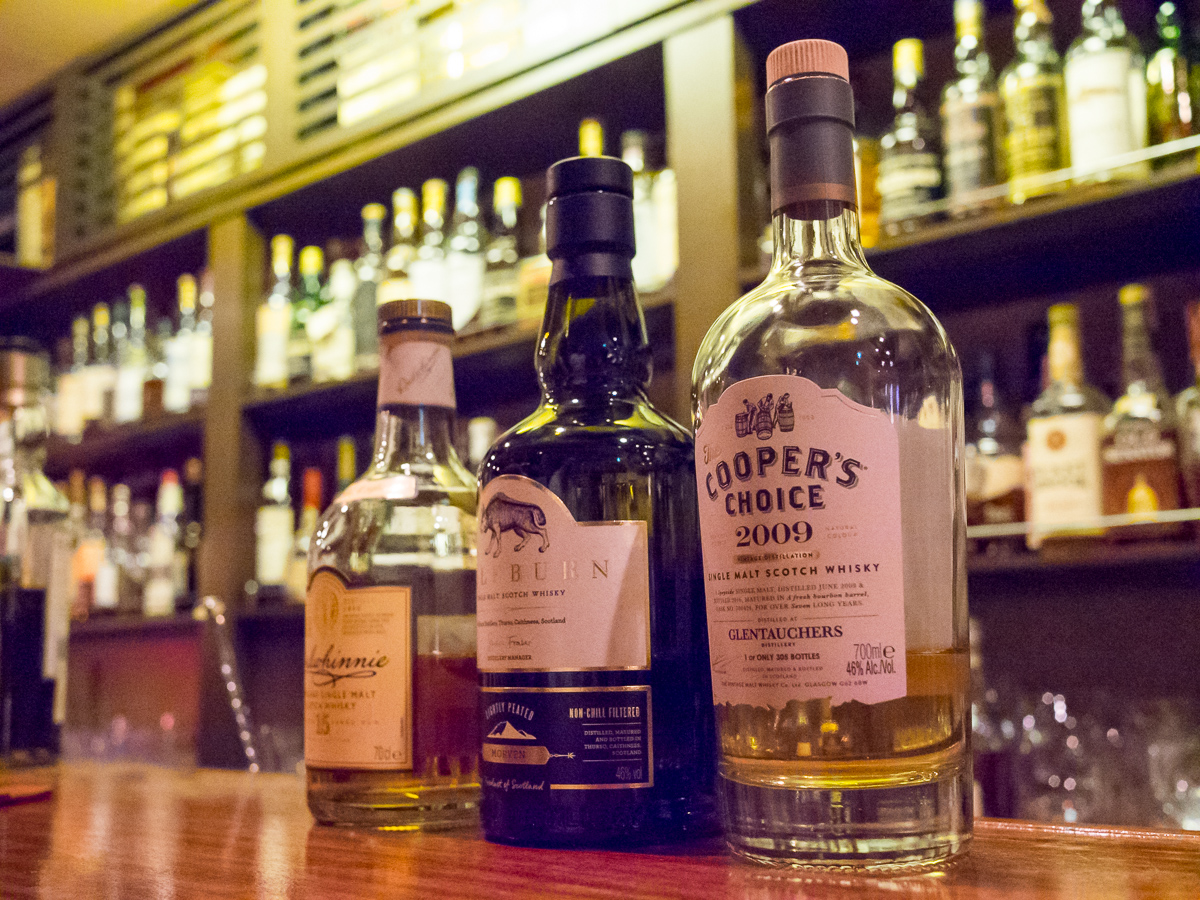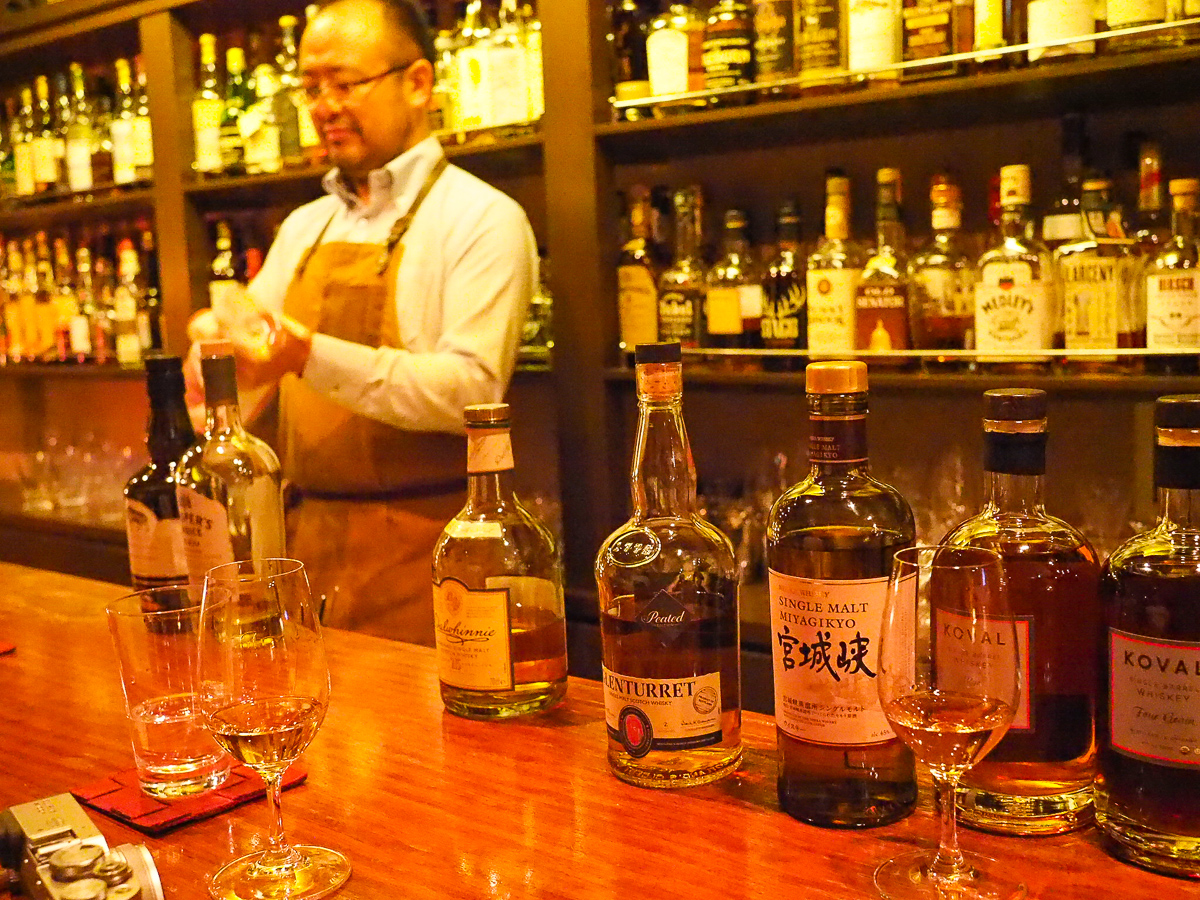 I always enjoy visiting Tokyo, this trip wasn't very long and as we had seen most of the sights before was really just spent exploring and eating great food.