Table of Contents
Introduction: Skiing and Sightseeing in Japan
Review: Air New Zealand Sydney Lounge
Review: Thai Airways 747 Business Class Sydney to Bangkok
Review: Thai Airways Bangkok Lounge & Spa
Review: Thai Airways 777 Business Class Bangkok to Tokyo
Travel: Exploring Tokyo in the Snow
Review: Japan Airlines $10 Class J Upgrade
Travel: Exploring Niseko
Review: Sapporo New Chitose Royal Lounge
Review: Thai Airways Business Class Sapporo to Bangkok
Review: Thai Airways 747 Business Class Bangkok to Sydney

Probably one of the best things about travelling on Thai Airways Business or First Class is getting access to the fantastic spa at Bangkok Airport. Business class guests get a complimentary 30-minute back or foot massage and first class guests get a complimentary 60-minute full body massage.
Bangkok airport is huge and walking from one end to the other takes a good 15-20mins so with just a 2-hour layover, we had very little time once walking from the gate to transit security.
I have had very poor luck in the past trying to use the complimentary spa service at Bangkok airport usually with too short a connection or flights running late causing issues try to use the service.
So by the time we navigated Bangkok airport and cleared transit security to get back to airside our two-hour layover was down to 1 hour and 30 mins. We checked the boards just outside transit security and our flight to Tokyo was on time and set to board at 22:30 at gate C7 that gave us just under an hour to squeeze in our 30min complementary massage.
We headed straight for the Spa to lock in our massage. When we got to the spa, the kind lady behind the counter took our boarding passes and let us know that it would be a 30-minute wait. Now, admittedly I was tired, but in my head, I could still work out that a 30min wait + a 30 min massage put us well and truly past our boarding time. Especially when you consider that everything in Bangkok airport is a minimum 15-minute walk away. So I politely enquired if we would still have time before our flight if the first available booking was 30 minutes away. The lady behind the counter looked very confused at said, um you flight isn't till 23:15, to which I responded yes but the boarding time is 22:30. With this kind of 'are you crazy?' look on her face she politely told us we would be fine. Secretly I think she knew the boarding time was made up and that in fact, boarding wasn't going to start until 23:00!
So with 30 minutes to kill, we headed across the concourse to the Thai Airways business lounge.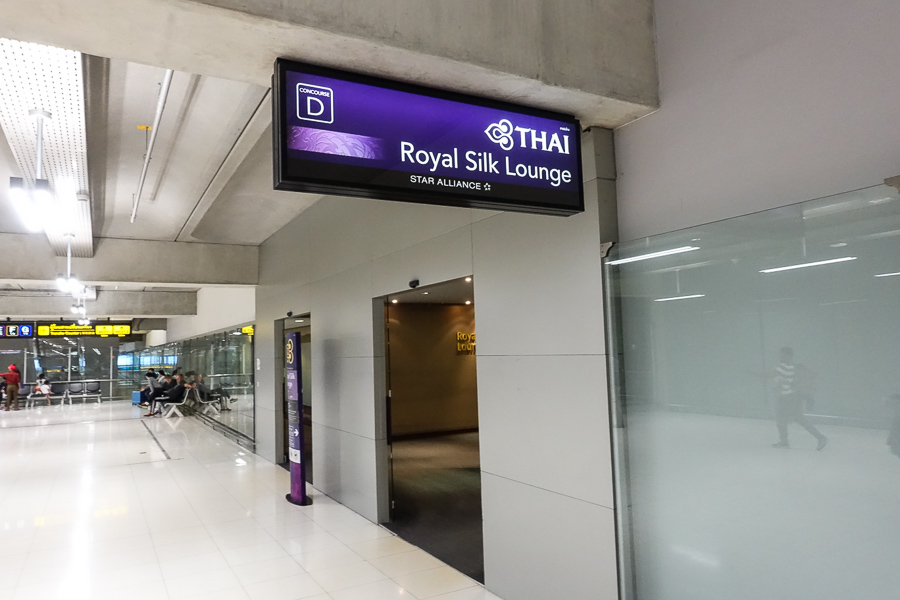 The Thai Airways business lounge is nothing to write home about, in fact, if you have time I would highly recommend visiting the Singapore Airlines lounge instead, but it is a bit of a walk.
The lounge is huge and runs along the edge of concourse D, with seating areas either side.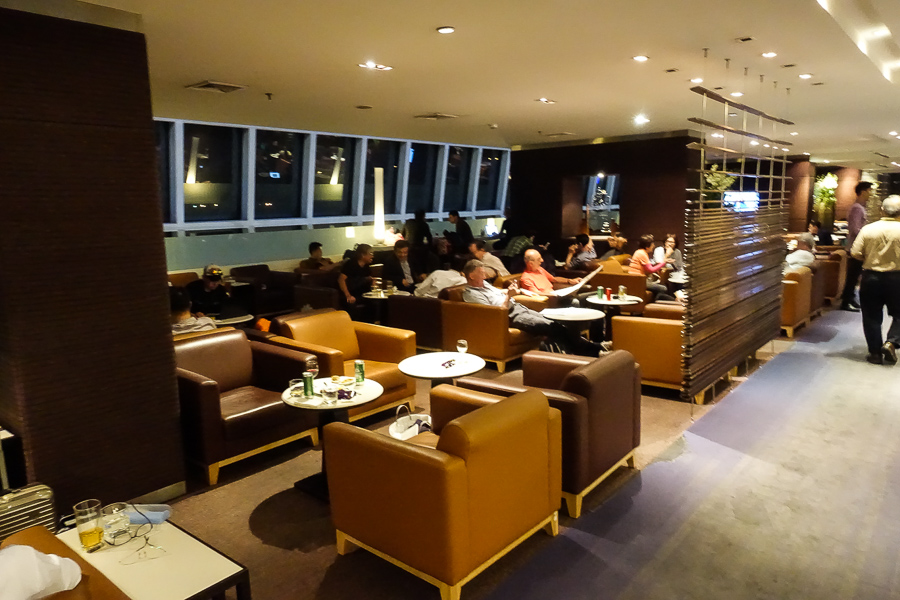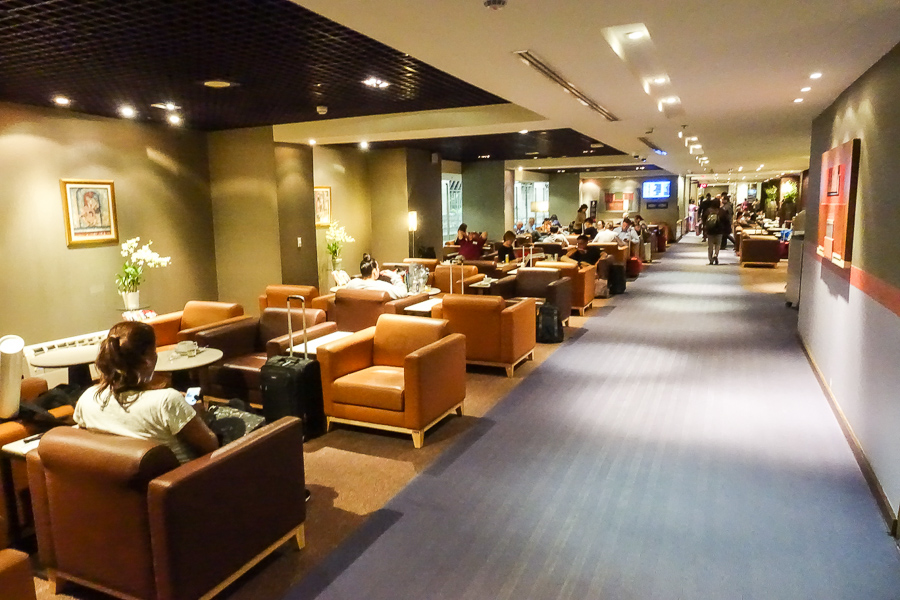 There is a self-serve food and bar area with a selection of hot and cold food, although nothing that looked overly appetising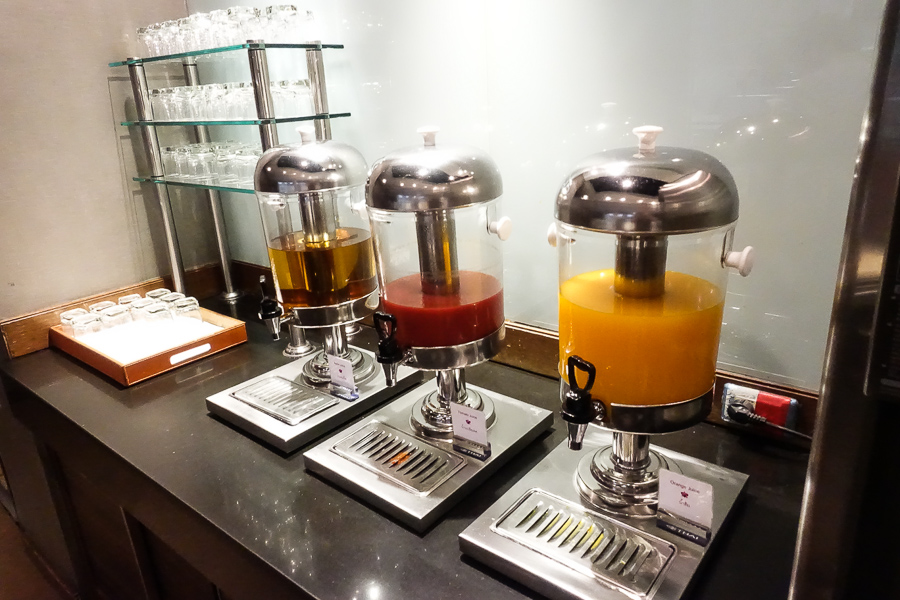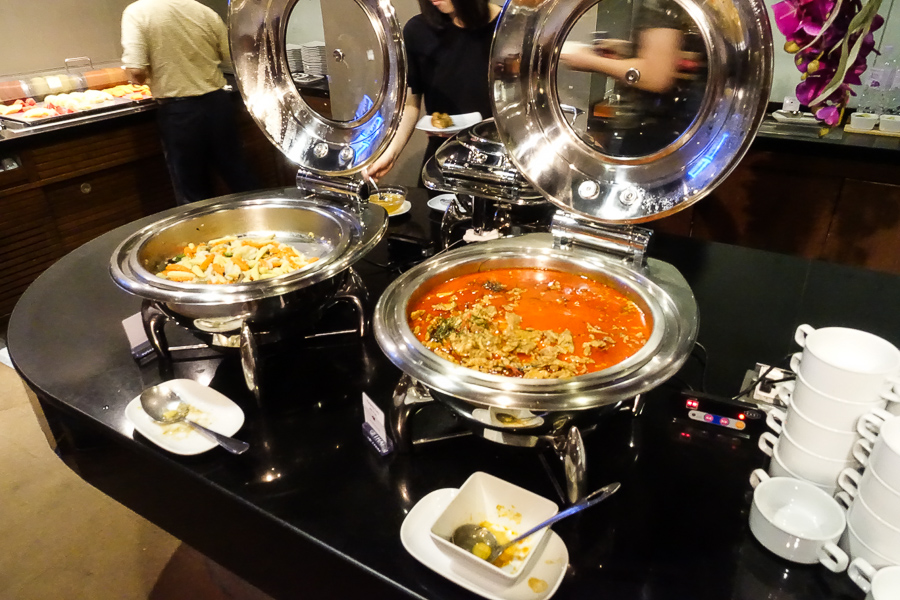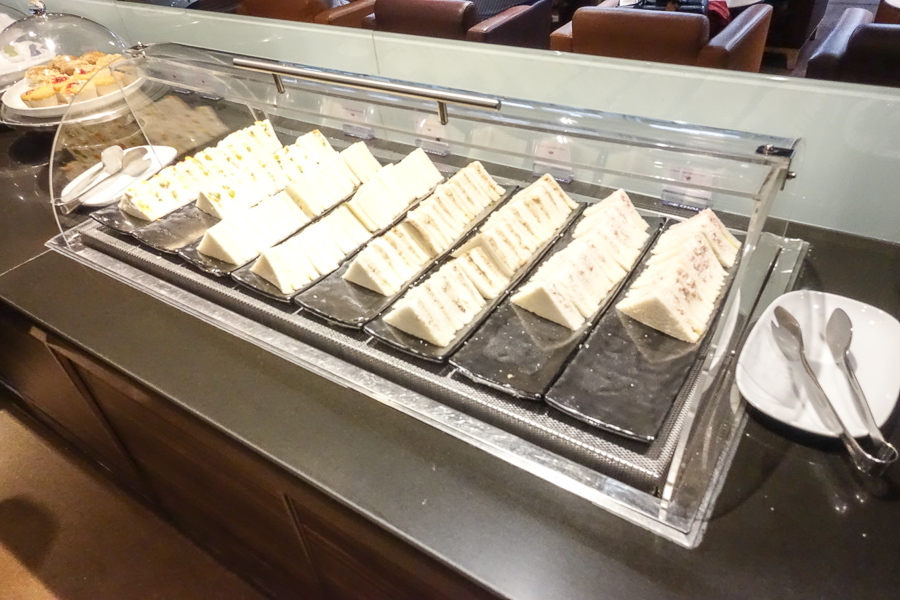 There is also a business centre with desks and computers should you wish to get some work done.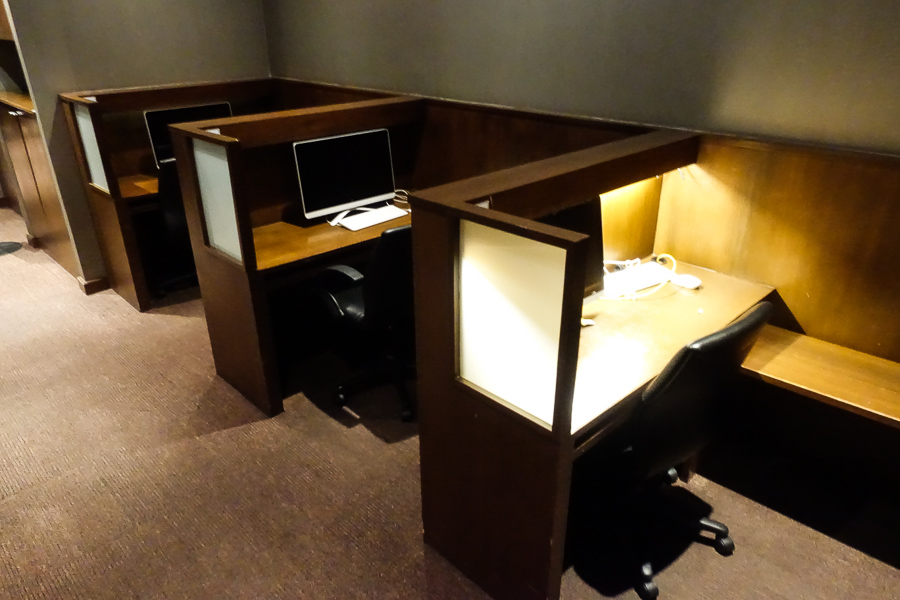 As you can see the lounge is very lacklustre and very warm! I found it amusing that they had portable airconditioners placed around the lounge to try and cool it down.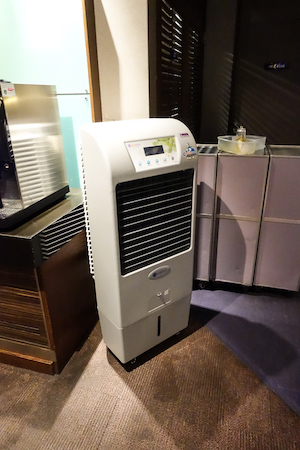 So after grabbing a quick drink, we headed back to the spa.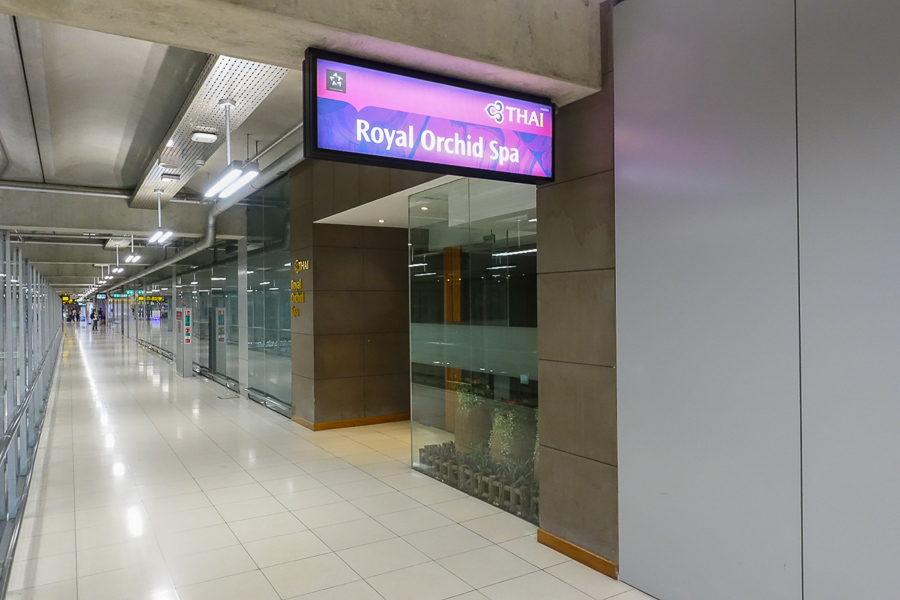 We were escorted to a lovely quiet waiting area and served some tea while we waited. I felt quite awkward taking photos in the spa area so only have a few snaps sorry.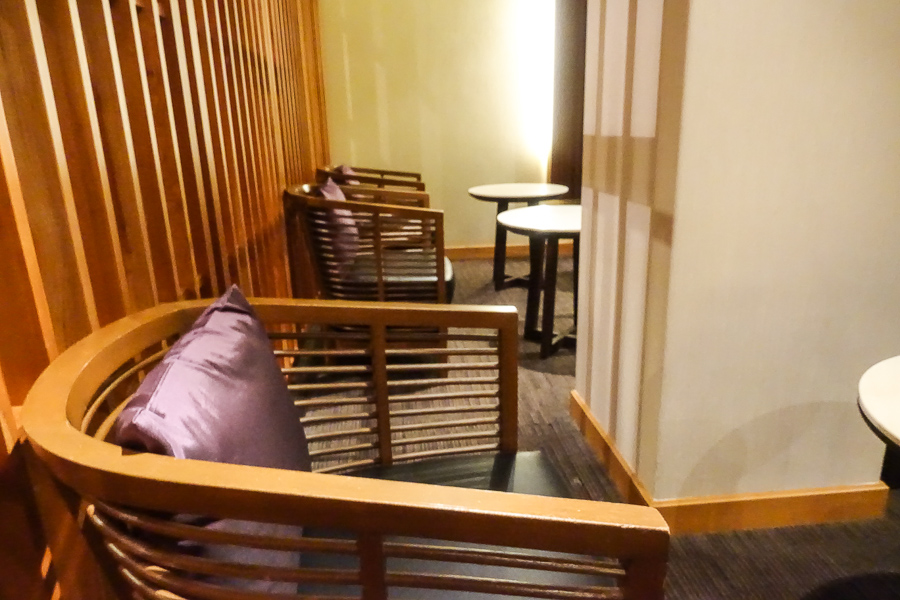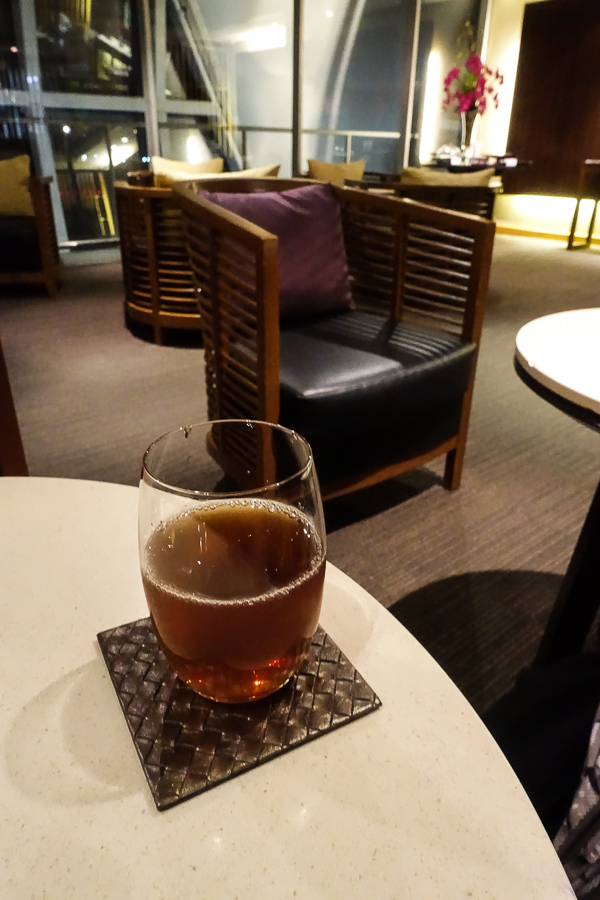 We were then escorted to our massage rooms. For the 30 minute back or foot massage, you are escorted to an area that has large divided sections with chairs and footrests for each passenger, it is very comfy and quite private. If you are travelling in first class you get a dedicated spa room for your hour-long massage.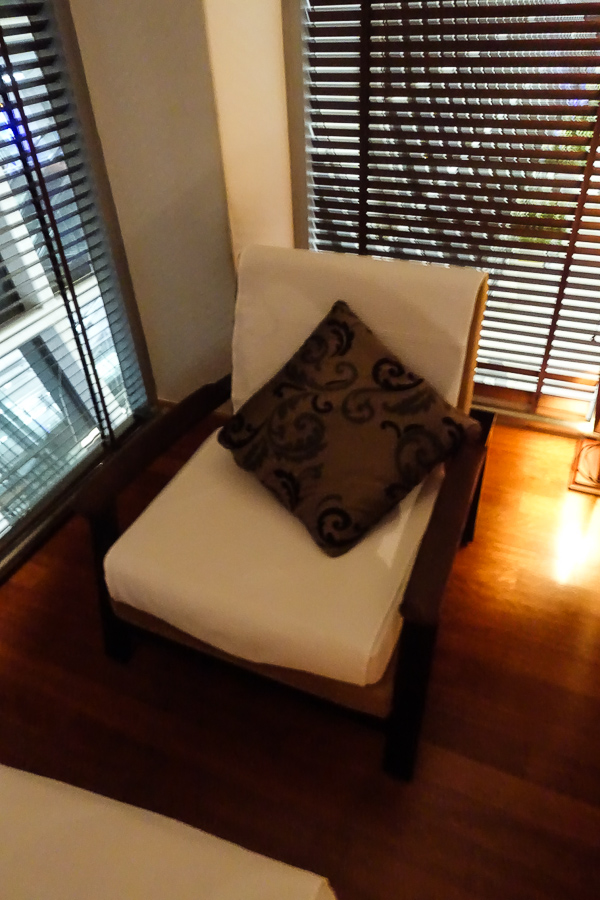 What followed was a fantastic 30-minute head, shoulder and back massage which was a nice touch after getting off a 9-hour flight!
Overall, the Thai Airways business lounge is nothing special and I would recommend you head to the Singapore lounge instead. However, the spa treatment is a must. I strongly recommend you head straight for the spa to book it in as it can get quite busy.
Subscribe to pointy end of the plane
Get the latest posts delivered right to your inbox