Introduction: Skiing and Sightseeing in Japan
2018 has certainly rolled around the corner very quickly, it seems like only a few weeks ago I was organising this trip and posted about the great $1,600 return business class flights I got from Sydney to Japan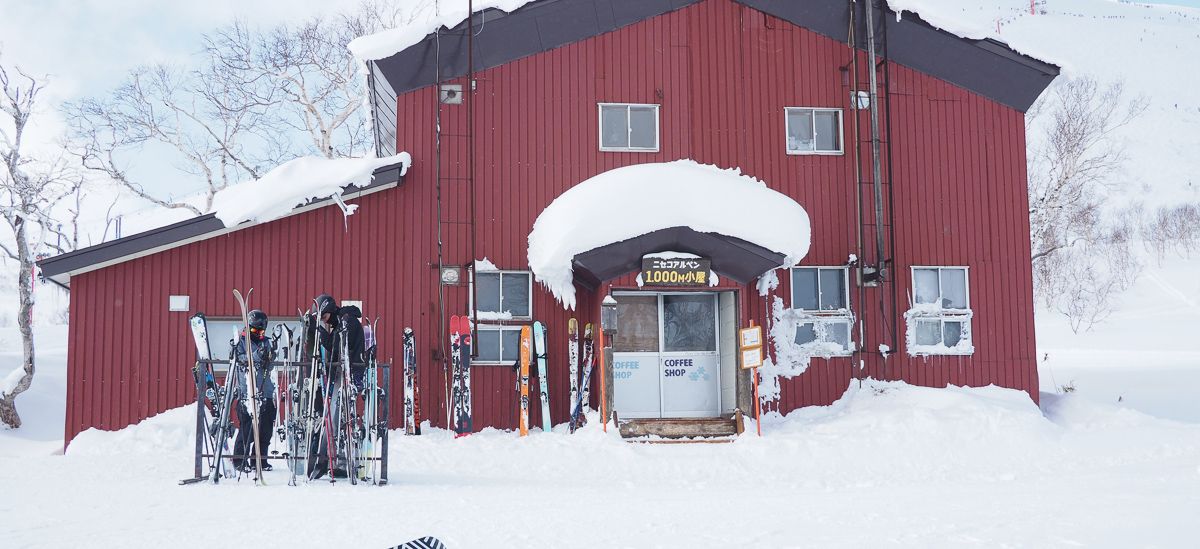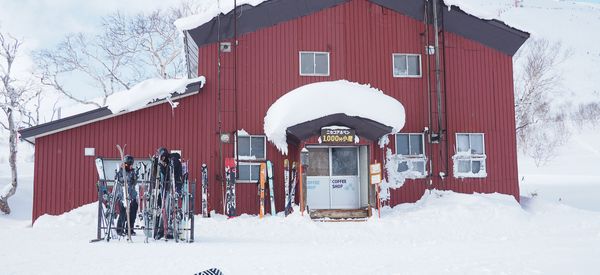 Table of Contents
Introduction: Skiing and Sightseeing in Japan
Review: Air New Zealand Sydney Lounge
Review: Thai Airways 747 Business Class Sydney to Bangkok
Review: Thai Airways Bangkok Lounge & Spa
Review: Thai Airways 777 Business Class Bangkok to Tokyo
Travel: Exploring Tokyo in the Snow
Review: Japan Airlines $10 Class J Upgrade
Travel: Exploring Niseko
Review: Sapporo New Chitose Royal Lounge
Review: Thai Airways Business Class Sapporo to Bangkok
Review: Thai Airways 747 Business Class Bangkok to Sydney

2018 has certainly rolled around the corner very quickly, it seems like only a few weeks ago I was organising this trip and posted about the great $1,600 return business class flights I got from Sydney to Japan.
This trip was built around a ski trip that our group of friends planned in Niseko Japan. Niseko is about a 2-hour drive (weather dependent) from Sapporo on the Japanese island of Hokkaido. Having visited Japan (and Niseko) several times before, we decided that we were keen to also spend a few days in Tokyo prior to skiing and take in some of the sights.
The Flights
For this trip, I secured the international flights some time ago using Lifemiles that I purchased while they were running a promotion and was lucky that I could redeem them before the Lifemiles devaluation that affected Australia. For the domestic flights, the plan was just to pick up cash economy tickets.
International Flights
TG472 Sydney to Bangkok Thai Airways Royal Silk (Business Class)
1 hour 40-minute stopover in Bangkok
TG682 Bangkok to Tokyo Thai Airways Royal Silk (Business Class)
When I originally booked the Lifemiles redemption, I locked in the following flights for the return leg. This worked well as it was available and directly out of Sapporo but makes for a longer trip home compared to flying Sapporo-Tokyo-Sydney.
TG671 Chitose to Bangkok Thai Airways Royal Silk (Business Class)
2-hour stopover in Bangkok
TG475 Bangkok to Sydney Thai Airways Royal Silk (Business Class)
I was keen to try and come back on a direct flight with ANA from Tokyo to Sydney as we are heading straight to a wedding on the day we land so a shorter transit would have beneficial. With that in mind, I had set up some alerts on Expert Flyer to monitor for award availability on NH879 Tokyo to Sydney. If this comes through I will most likely change our flights over and purchase another domestic fare from Sapporo to Tokyo.
NH879 Tokyo to Sydney ANA Business Class
Total cost of international flights: 160,000 lifemiles (~$3,200 aud) for 2 passengers
Domestic Flights
For the internal domestic flights we just booked cash fares on JAL. JAL is an interesting airline for domestic travel, if you book in advance it is only $10 extra for 'business' class. Other than a little more leg room in 777 business, it also appears that it is a 2-4-2 configuration compared to the 3-4-3 configuration in economy.
JL513 Tokyo to Chitose Japan Airlines Business Class
Total cost of domestic flights: ~$328 aud for 2 passengers
Overall our flights look like this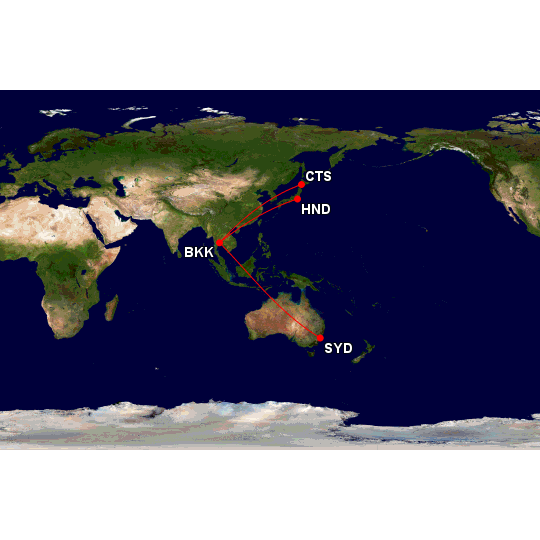 We have flown Thai business class a few times and it has always been a good trip. But this time we should also get to try the reconfigured 777 layout with the lie-flat config.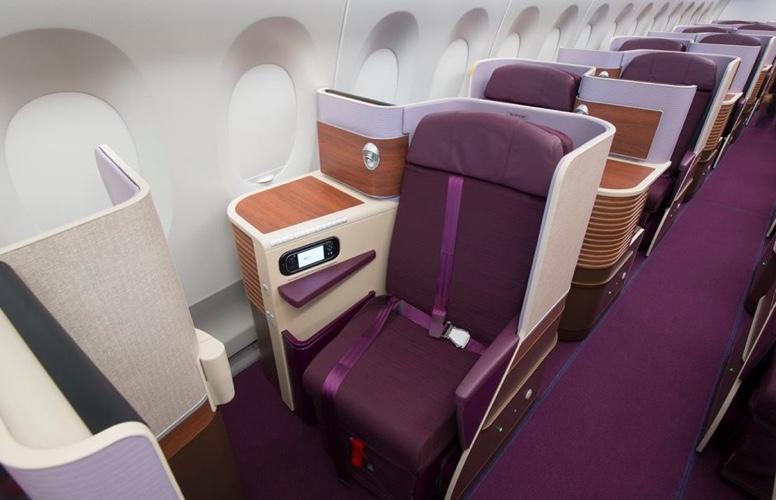 I am also excited at the possibility of trying out ANA's 787 business class which is a 1-2-1 direct aisle access configuration that looks great..that is, if availability opens up.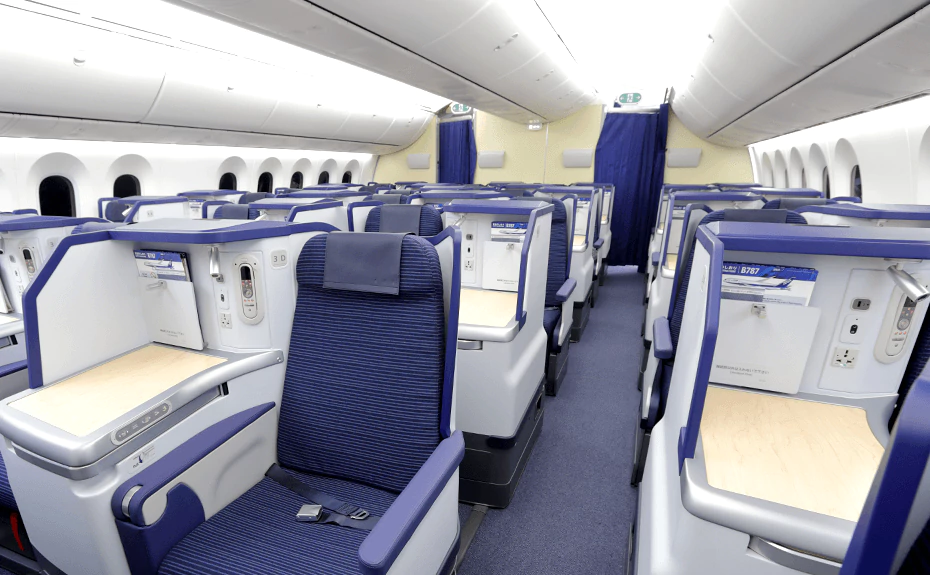 The Accommodation
For the Niseko part of the trip the accommodation was already taken care of and for the rest, I booked through Agoda and credited the points earned to Velocity.
Tokyo
In Tokyo, I wanted to try and stay as central as possible but didn't really want to pay through the nose for a 5-star hotel. I ended up settling on the Shinjuku Granbell Hotel. It is close to public transport, looked modern and new and wasn't too expensive at $189/night.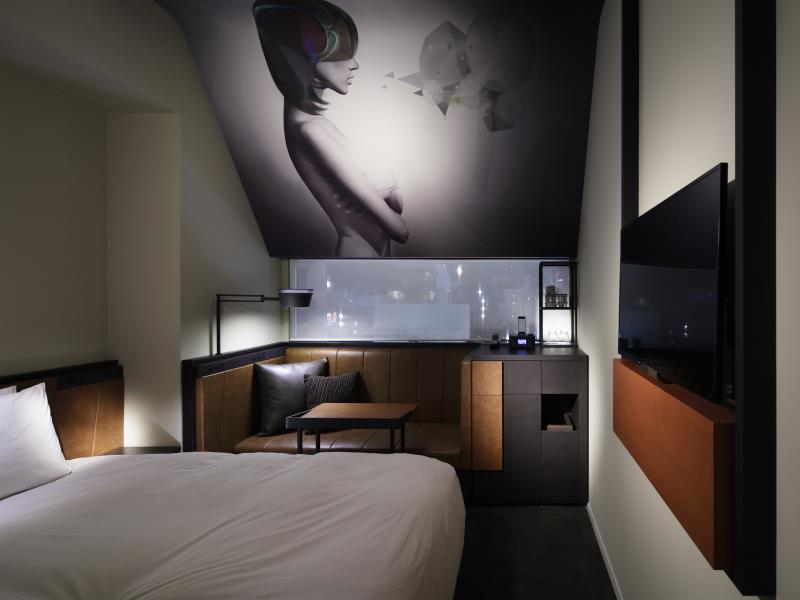 Total price for 4 nights: $759 aud
Total Velocity Points Earned: 3,400
Niseko
For our main accommodation in Niseko, we have rented a large house as a group, which tends to be fantastic value as Niseko is becoming quite expensive for accommodation. If you are visiting Niseko as a group I would highly recommend you check out the accommodations/house that Holiday Niseko have on offer (https://holidayniseko.com/niseko-accommodation) we have used them a few times now and they are always very helpful and well organised.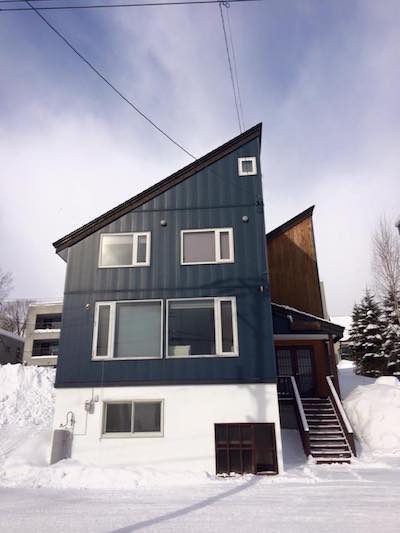 New Chitose Airport
As we had a 10am international departure we have decided to catch the bus down from Niseko the night before and spend the night at the airport to save having to get up at 3am for a 4am shuttle bus to the airport on what was already going to be a long day.
I booked one night at the Air Terminal Hotel, which is actually located in the terminal so no shuttle or transfer is required which is fantastic. The hotel looks ok and comes with access to an Onsen/Hot Springs which looks nice.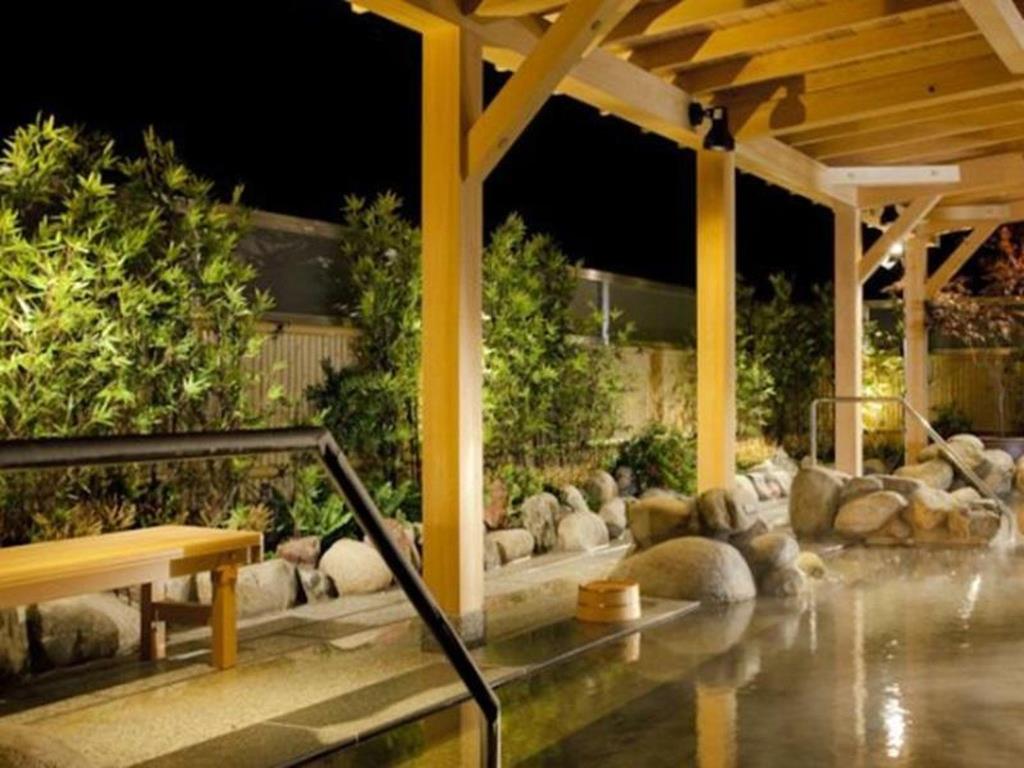 I wanted to make sure this was flexible in case I managed to swap return flights to ANA so spent the extra $5 to have a fully refundable booking.
Total price for 1 nights: $139 aud
Total Velocity Points Earned: 600
So stay tuned and don't forget to like our facebook page to keep updated as this trip progresses.