Table of Contents
Introduction: Skiing and Sightseeing in Japan
Review: Air New Zealand Sydney Lounge
Review: Thai Airways 747 Business Class Sydney to Bangkok
Review: Thai Airways Bangkok Lounge & Spa
Review: Thai Airways 777 Business Class Bangkok to Tokyo
Travel: Exploring Tokyo in the Snow
Review: Japan Airlines $10 Class J Upgrade
Travel: Exploring Niseko
Review: Sapporo New Chitose Royal Lounge
Review: Thai Airways Business Class Sapporo to Bangkok
Review: Thai Airways 747 Business Class Bangkok to Sydney

We arrived at New Chitose International airport crazy early thanks to a fast private transfer and reasonable road conditions. But unfortunately, check-in hadn't even opened yet and to make matters worse neither had any of the shops.
So with not much to do, we stood in line waiting at the check-in counter, which was signposted to open at 7:30 am.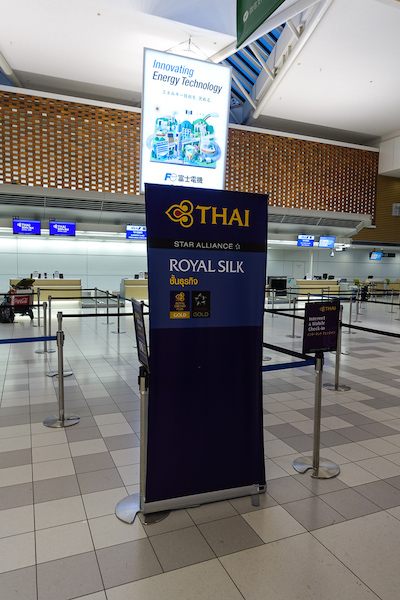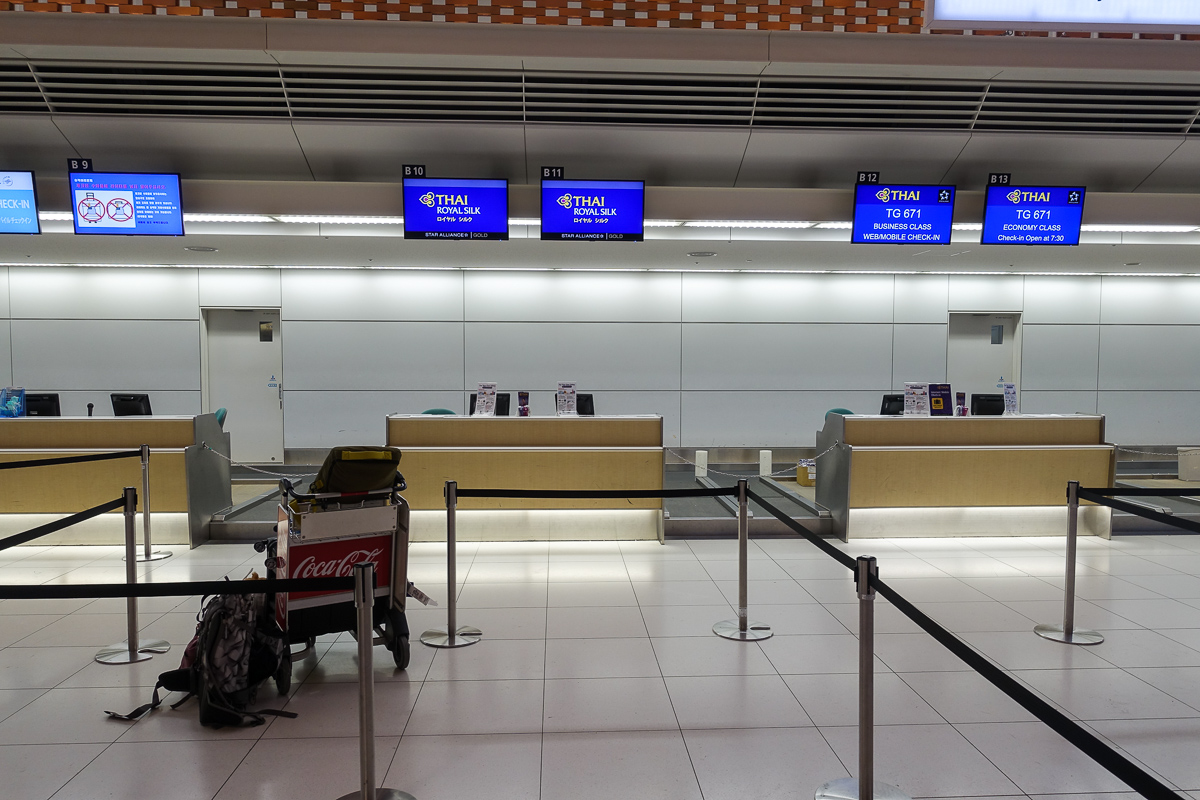 Sure enough, in true Japan style, at precisely 7:30 am the counters opened. The check-in process seemed to take awhile, I am not sure if it was the additional ski bag that caused some issues or something else, but either way we were checked in and given our boarding passes for both the CTS-BKK flight as well as the BKK-SYD flight. We were also given an invite to the Royal Lounge and told to make our way to security.
Our check-in counter was right next to security, however, I hadn't noticed that there was a crazy line forming as two other flights opened for check-in about 15mins before ours. What made this worse was that only one security lane was in operation, thankfully after about 10 mins two more lanes opened up and the line started to move.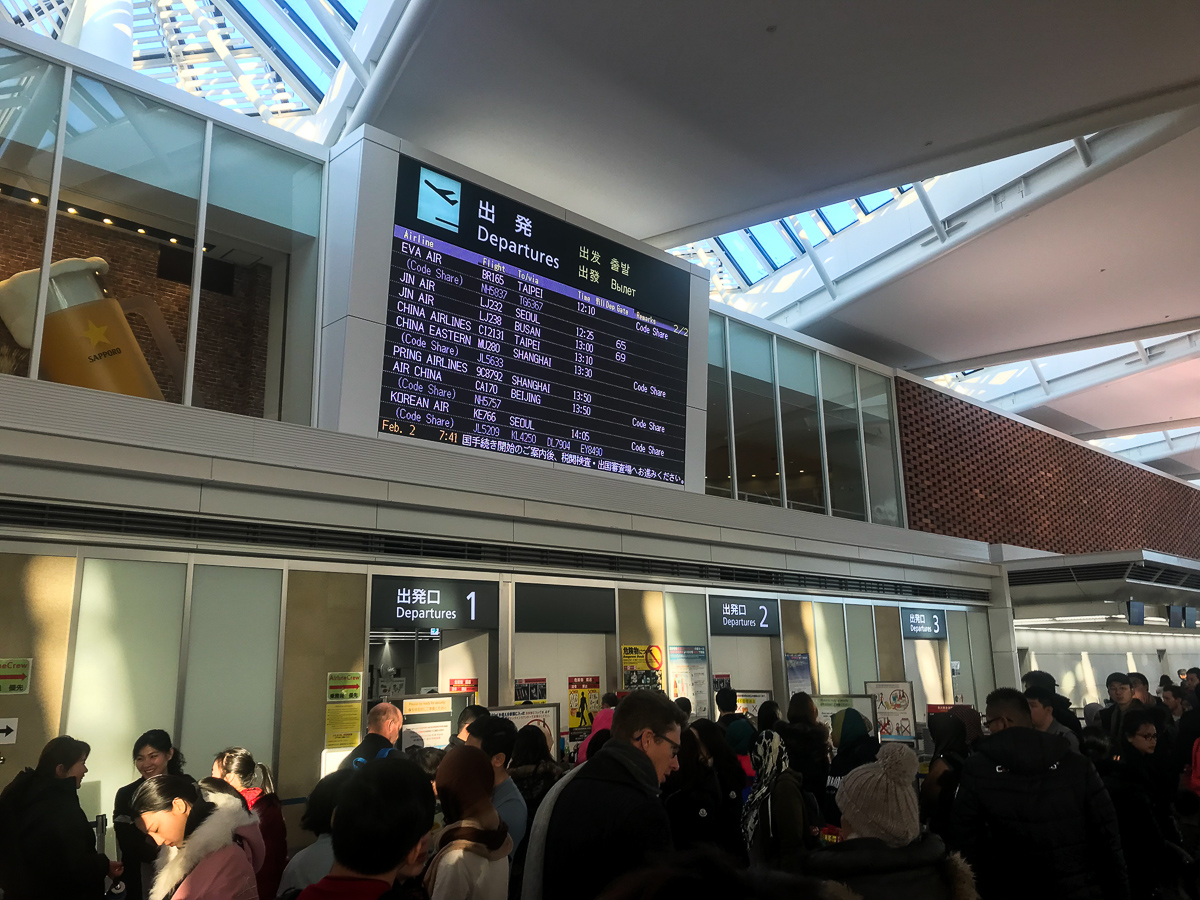 We made our way through security then immigration and into the terminal which was a pretty painless process all in all. After a brief browse through a few duty-free shops we headed upstairs to the Royal lounge. Unfortunately, as we were departing from the international terminal and not the domestic terminal, the only lounge available to Star Alliance flights was the contract Royal lounge as ANA do not appear to fly any international flights out of Sapporo.
The Royal lounge was an unusual setup, it was a contract lounge that was split into two. After entering you were either ushered left to the main lounge area if you were a passenger in business class on one of the recognised airlines or straight ahead if you were entering the lounge using a credit card with lounge access privileges.
Entrance to the lounge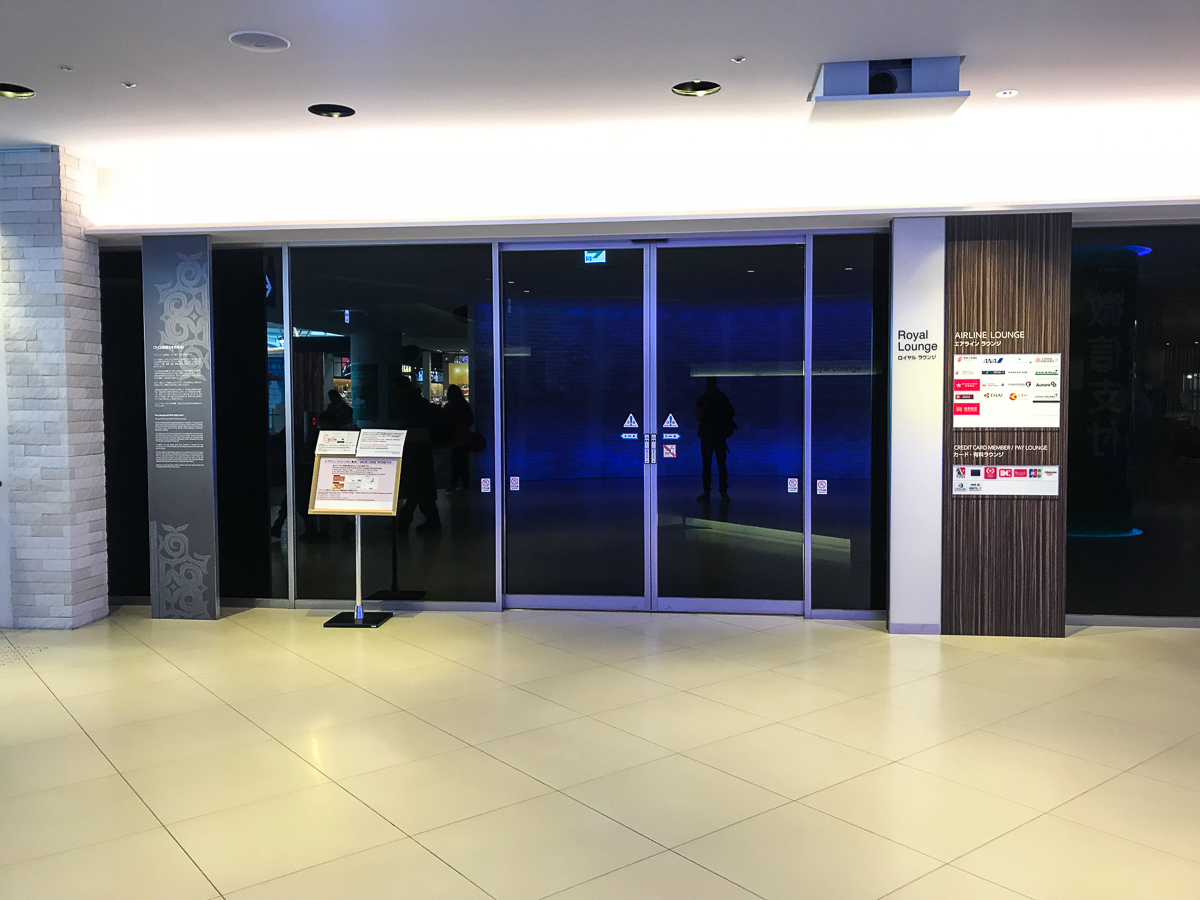 The lounge was reasonably large and ran along the edge of the upstairs terminal so had a view down to the gates below as well as a balcony with some additional seating.
Main Seating Area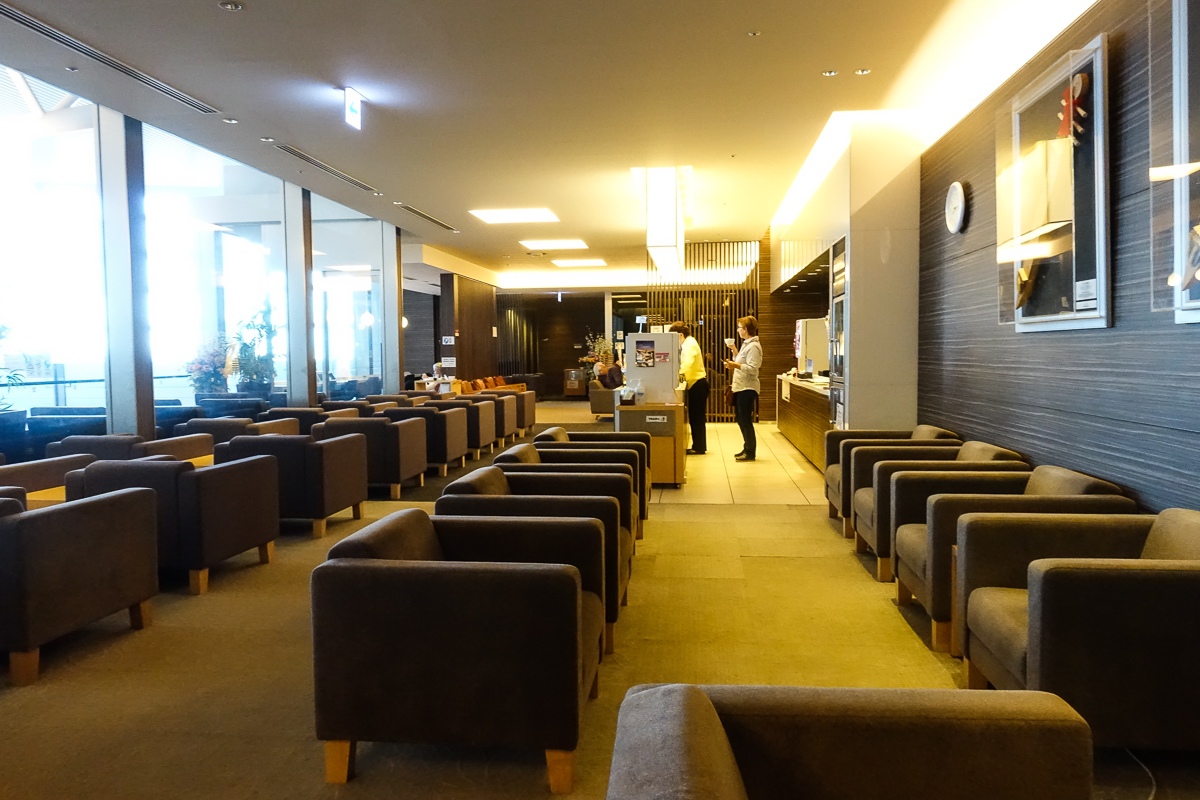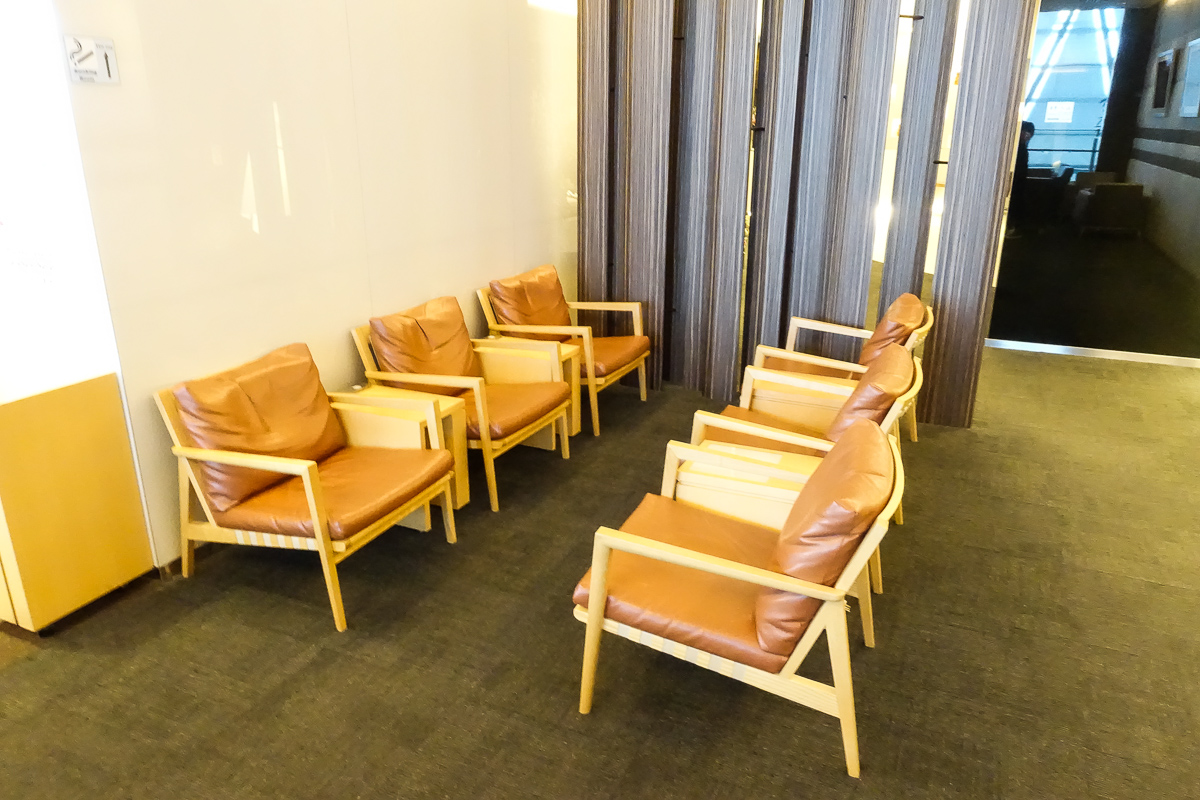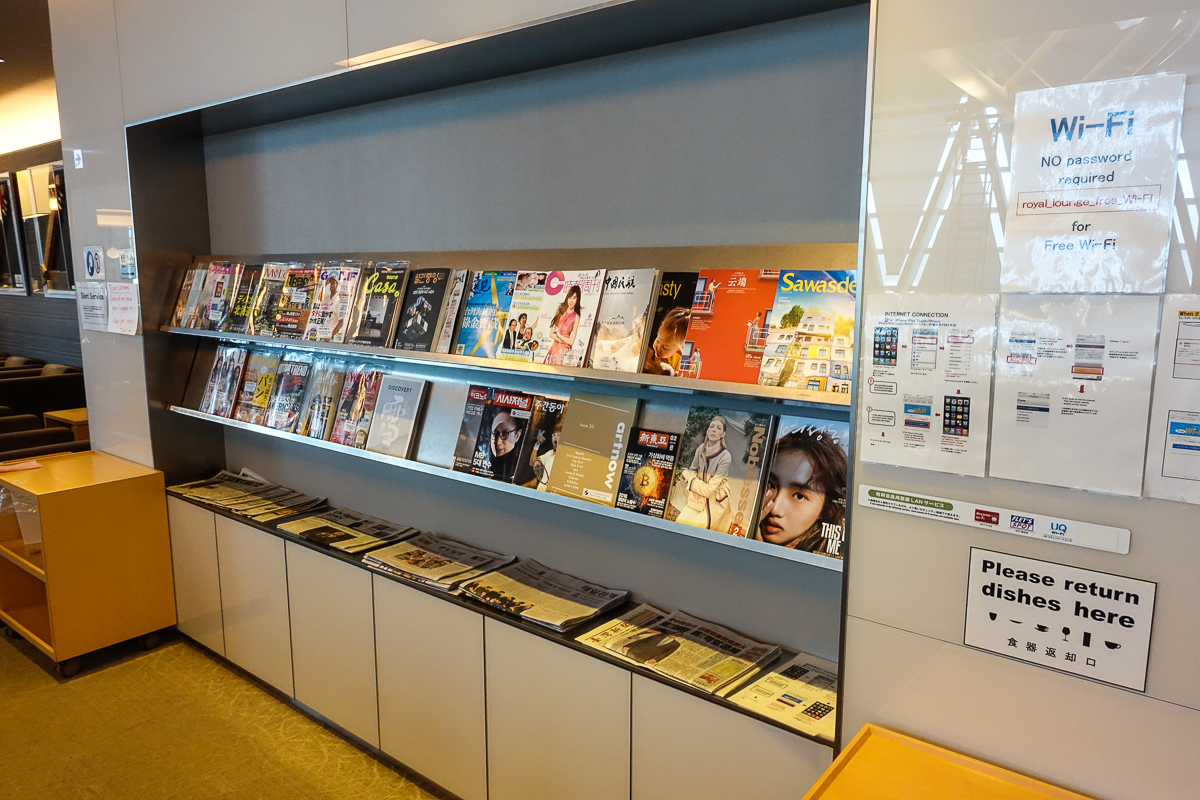 Balcony Area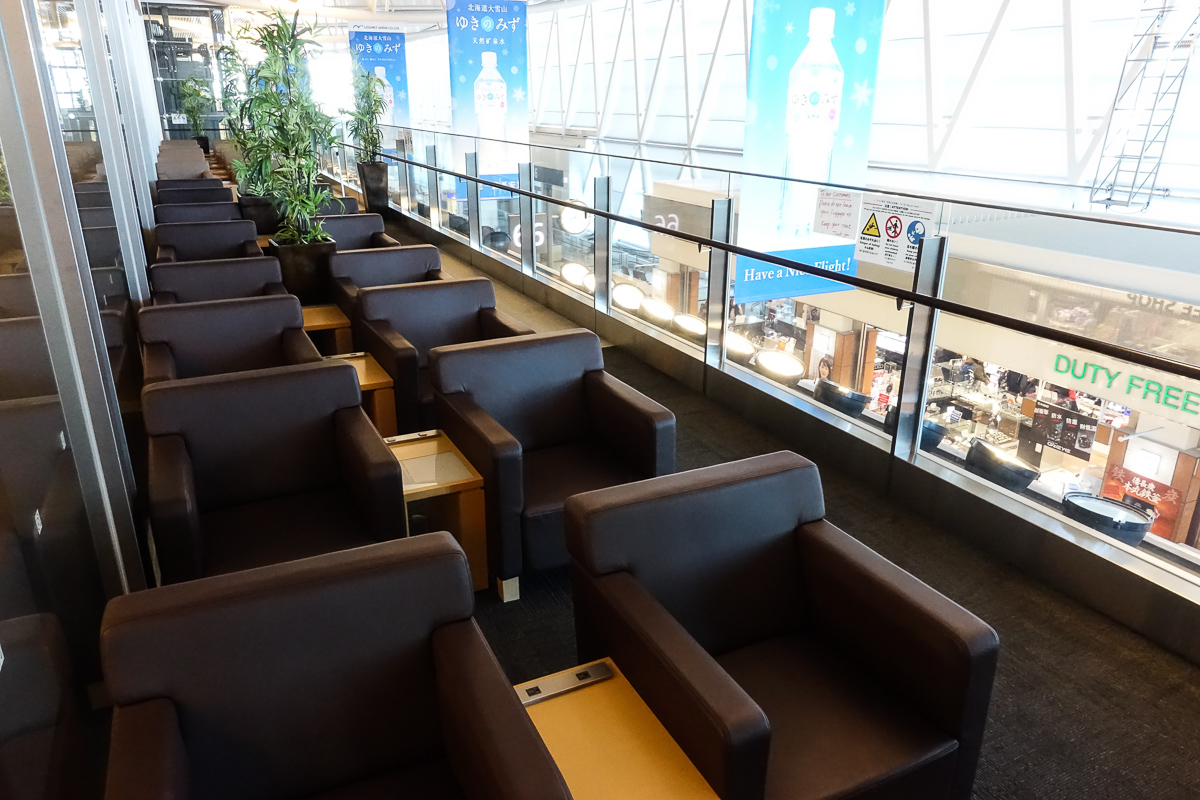 There was also a tiny business/desk area that offered power points and a charging station.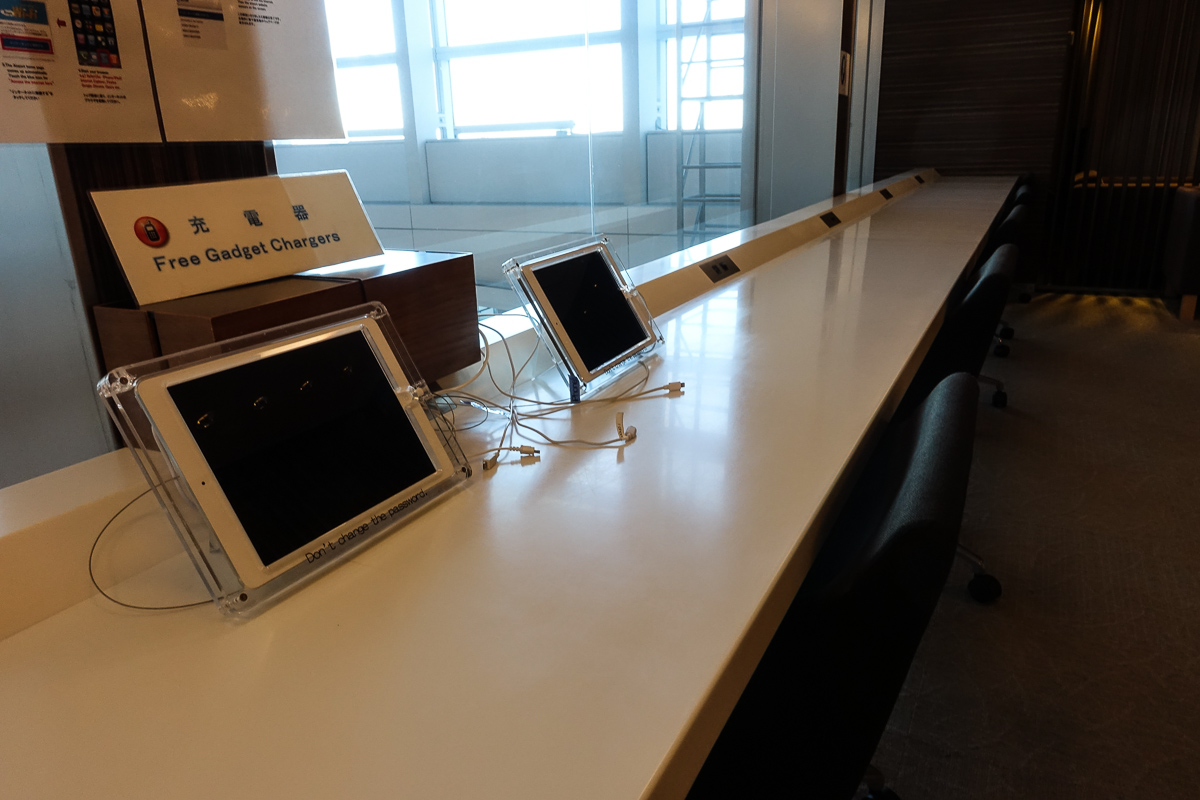 Probably the best section of the lounge was the quiet zone/rest area that was right at the back and had comfortable recliners that you could relax in.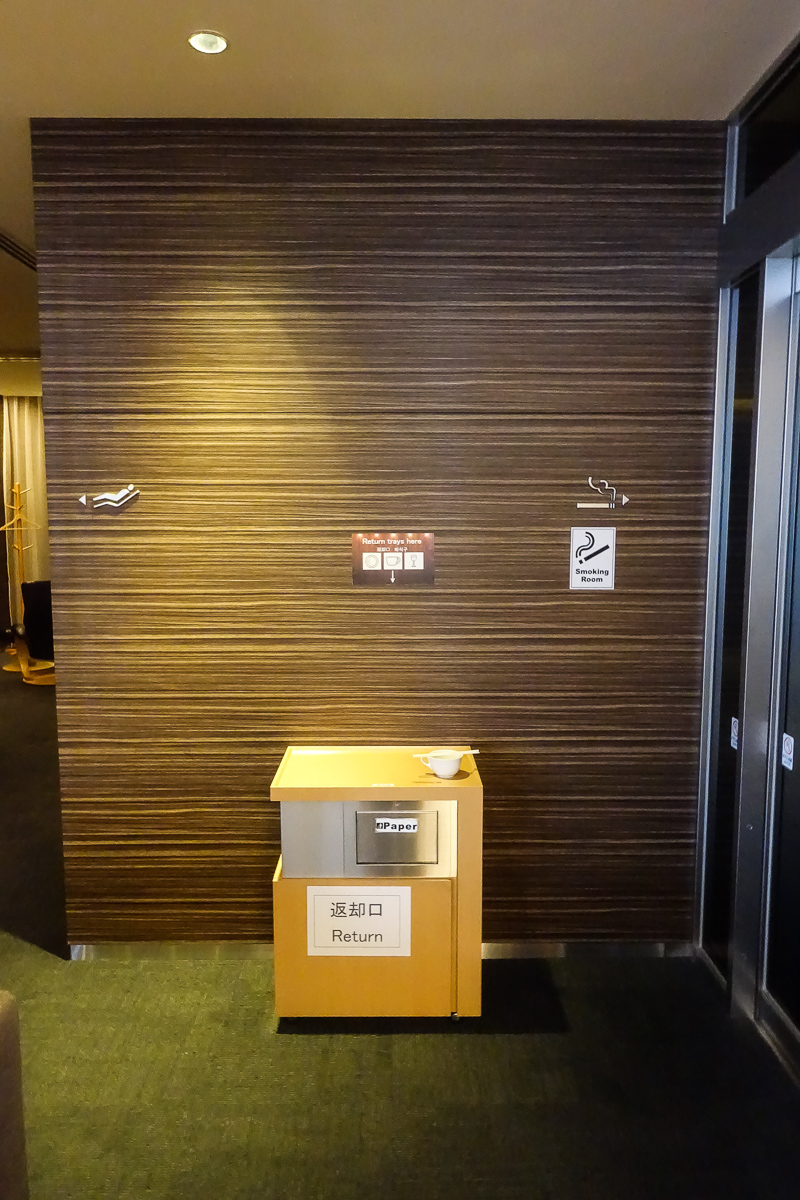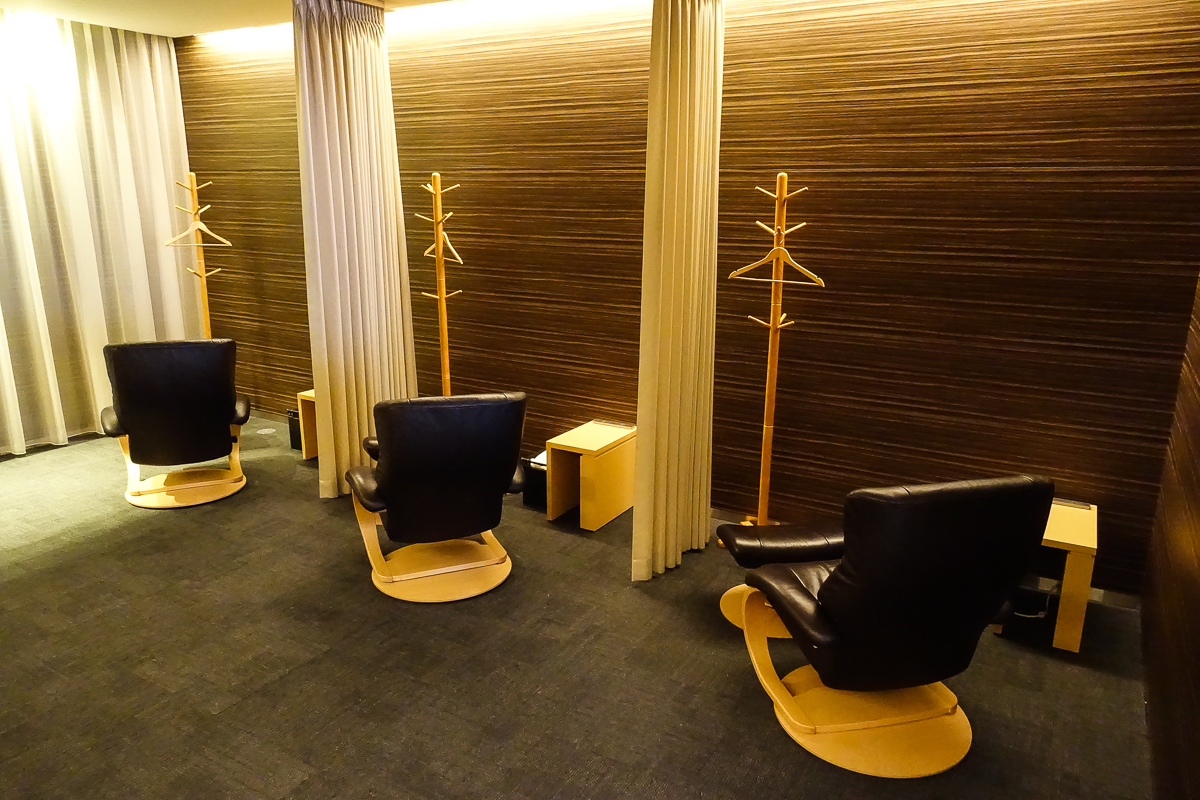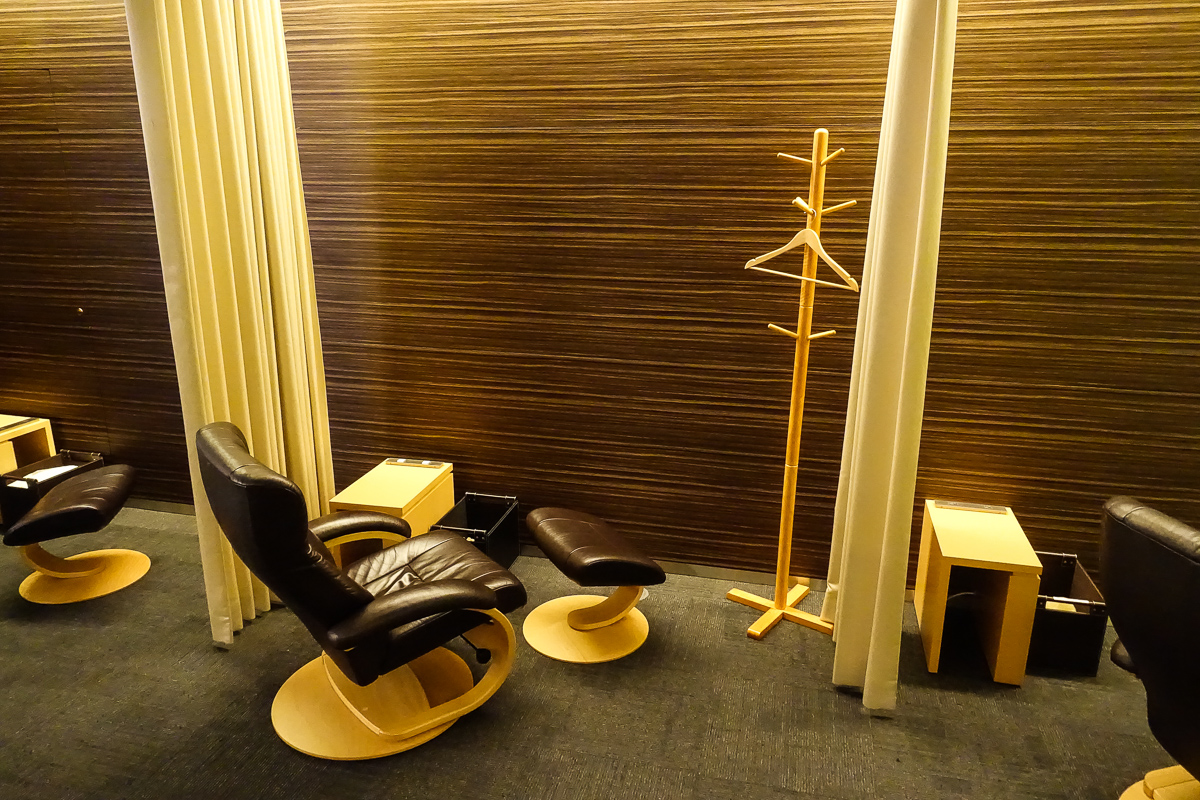 The lounge had a small self-serve kitchen area that offered a minimal selection of food, with some pre-packaged rice snacks, 2-minute noodles and rice Onigiri being the only food options.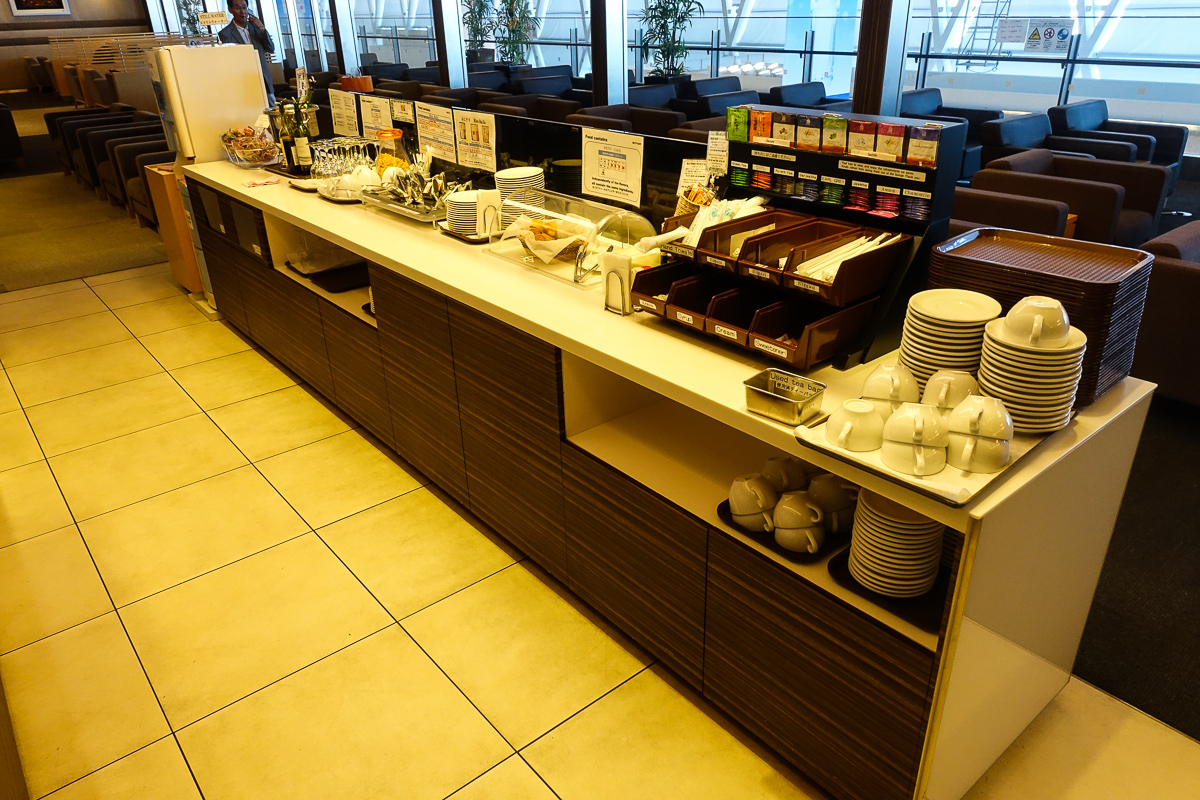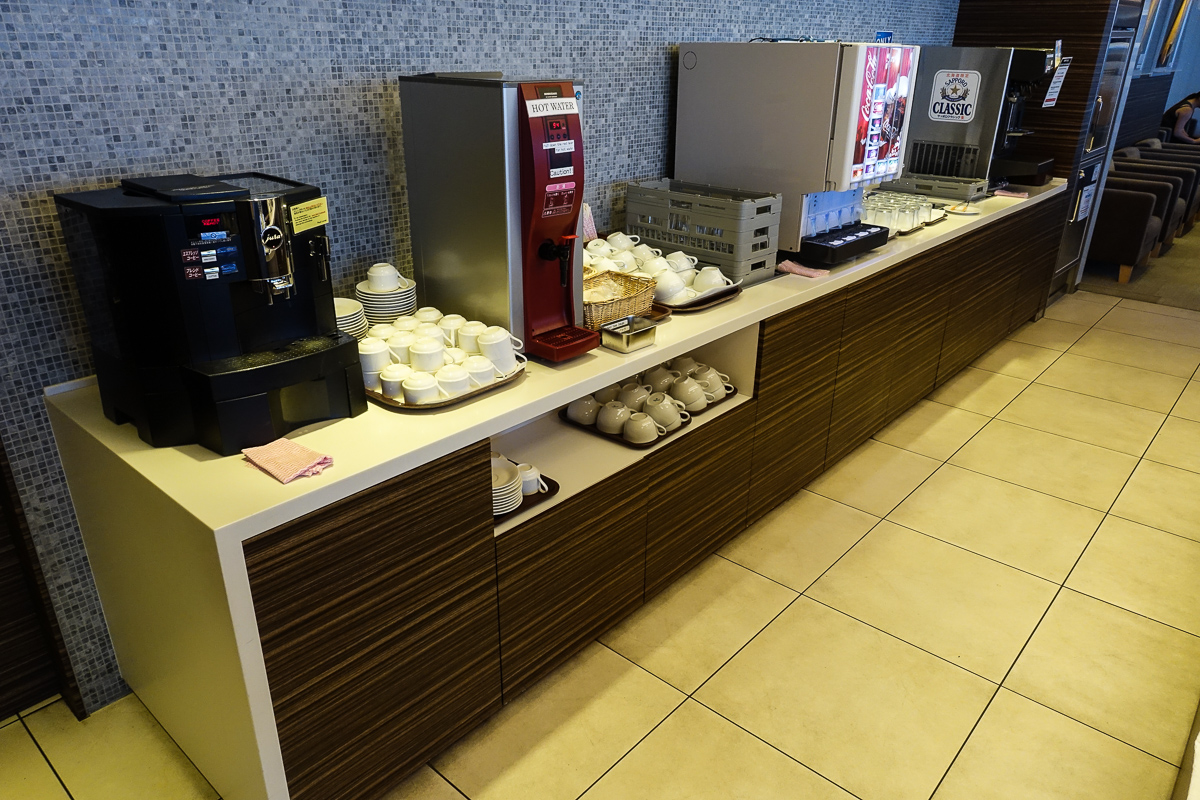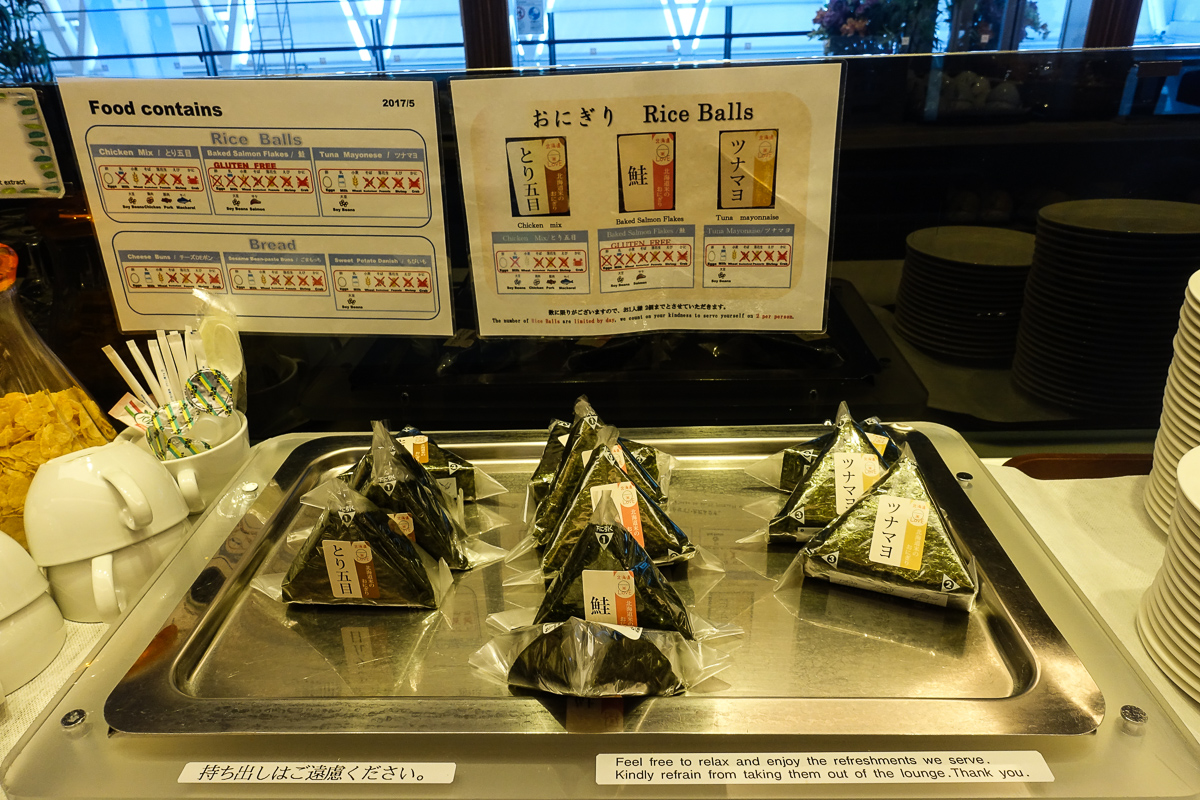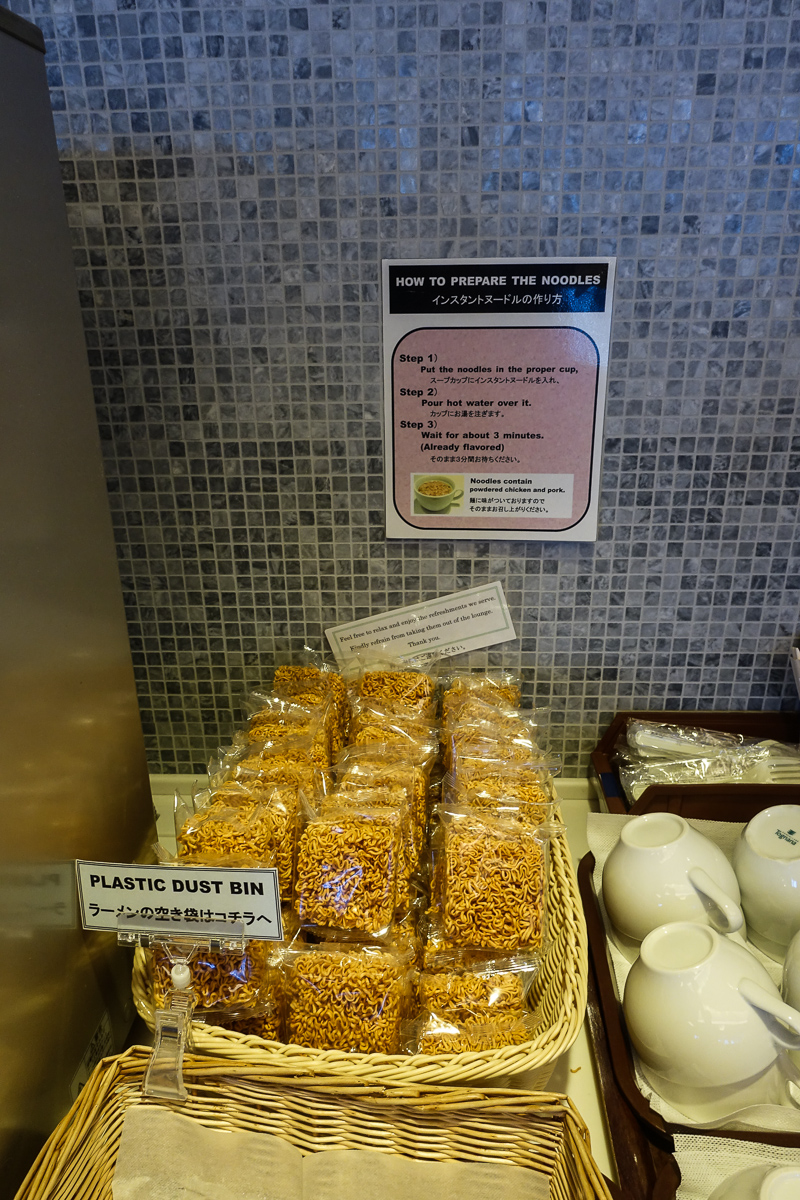 Our Breakfast :(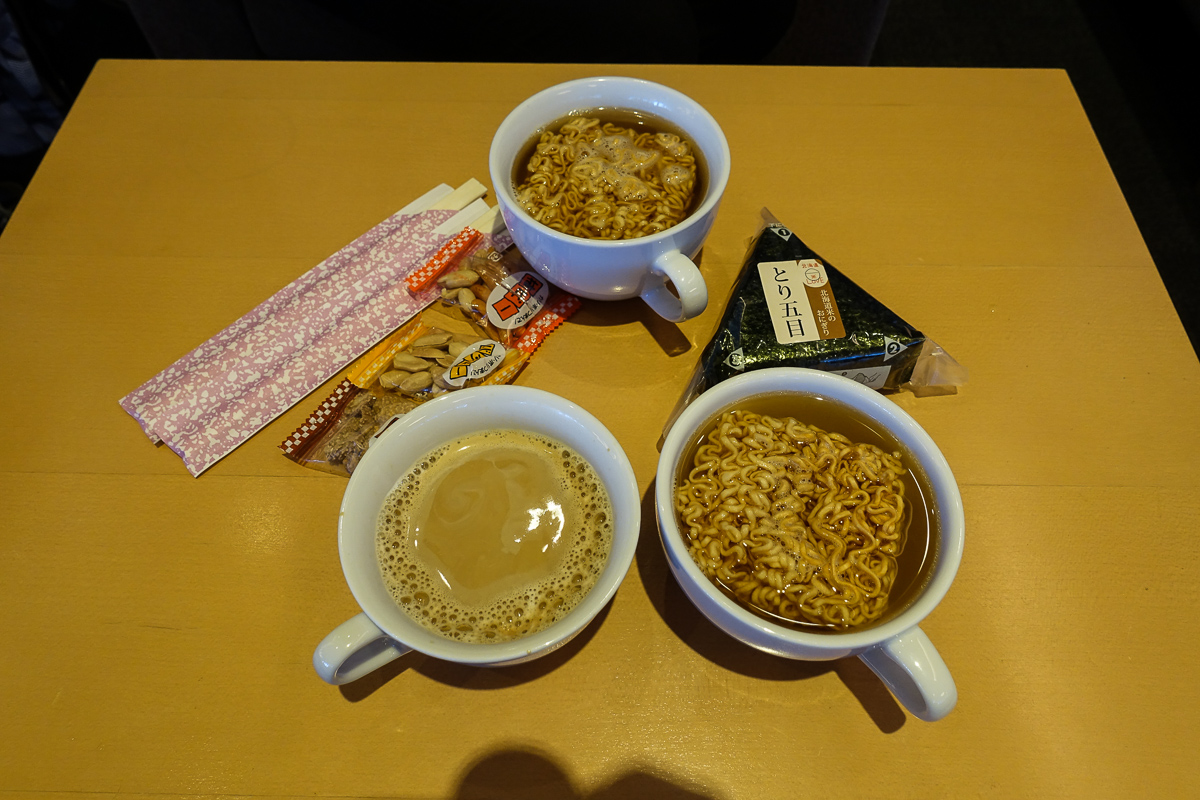 There was also a coffee machine, although the coffee was pretty terrible.
There was, however, a pretty good selection of spirits and a beer dispensing machine, but at 8 am in the morning it wasn't that appealing.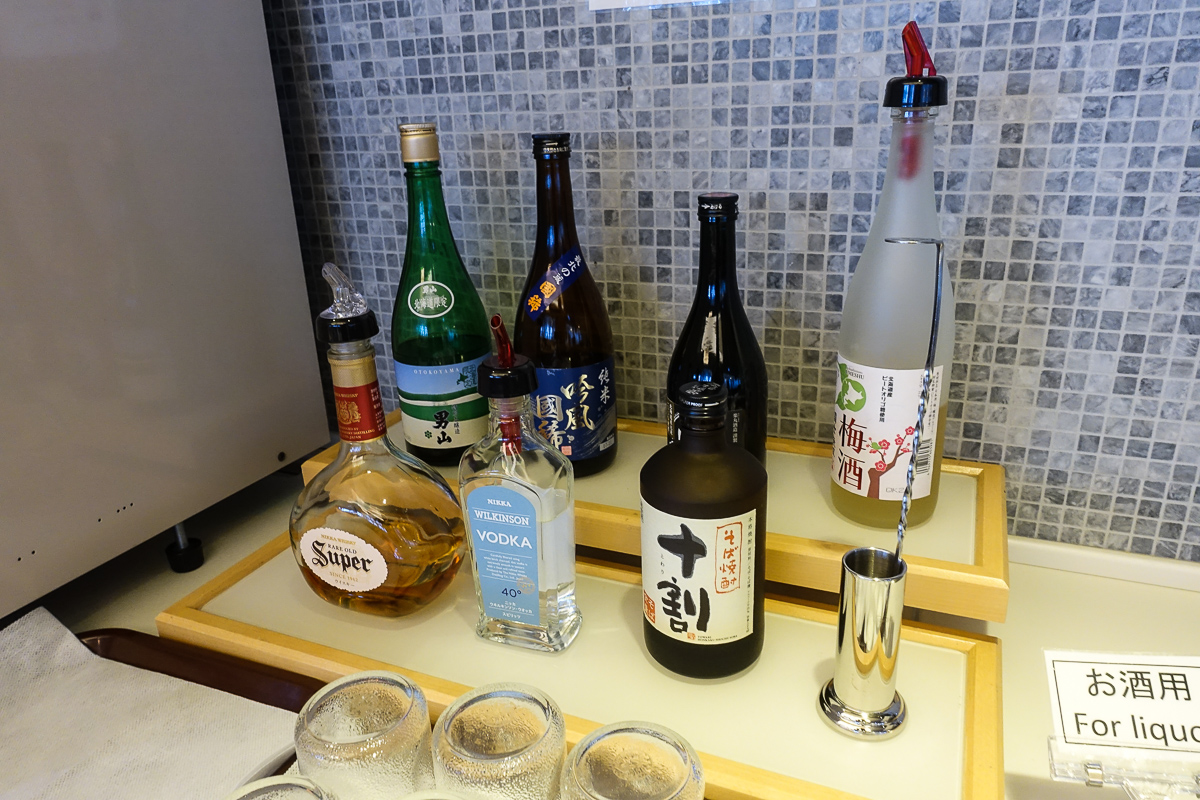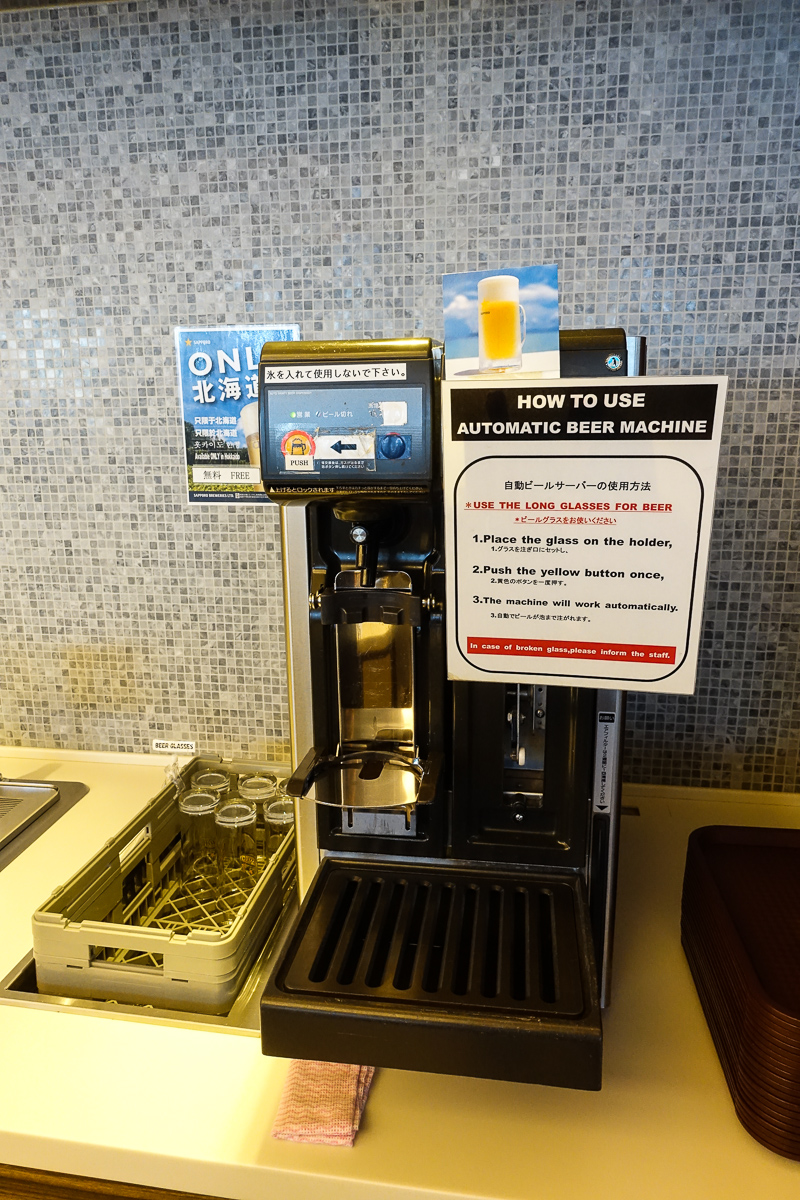 Overall the lounge was pretty average, and certainly nothing to write home about. We decided to venture down towards the gates and explore what food options were available into the terminal before making our way to the gate.
Subscribe to pointy end of the plane
Get the latest posts delivered right to your inbox