Table of Contents
Introduction: Skiing and Sightseeing in Japan
Review: Air New Zealand Sydney Lounge
Review: Thai Airways 747 Business Class Sydney to Bangkok
Review: Thai Airways Bangkok Lounge & Spa
Review: Thai Airways 777 Business Class Bangkok to Tokyo
Travel: Exploring Tokyo in the Snow
Review: Japan Airlines $10 Class J Upgrade
Travel: Exploring Niseko
Review: Sapporo New Chitose Royal Lounge
Review: Thai Airways Business Class Sapporo to Bangkok
Review: Thai Airways 747 Business Class Bangkok to Sydney

Niseko is about 2-3 hours drive from Sapporo airport depending on traffic and road conditions. The best way to get there is via a shuttle transfer directly from the Airport. This was my third trip to Niseko and I can safely say it is by far my favourite skiing destination.
Niseko is located on Japan's northern Hokkaido Island and is often referred to as little Australia as it is so popular with Australian ski tourists. It has become a bustling ski town and seems to be growing every year.
As I was meeting a fairly large group of friends in Niskeo, we had organised a private shuttle transfer as it works out cheaper than the normal coaches (provided you have more than 5 people travelling at the same time). We all met up at Sapporo airport, found our driver and made our way to the minibus. The drive up wasn't too long and the driver didn't seem too bothered (or slowed down) despite it dumping down snow at a crazy rate. We got to Niseko in about 2 hours 30 minutes and made our way to our accommodation.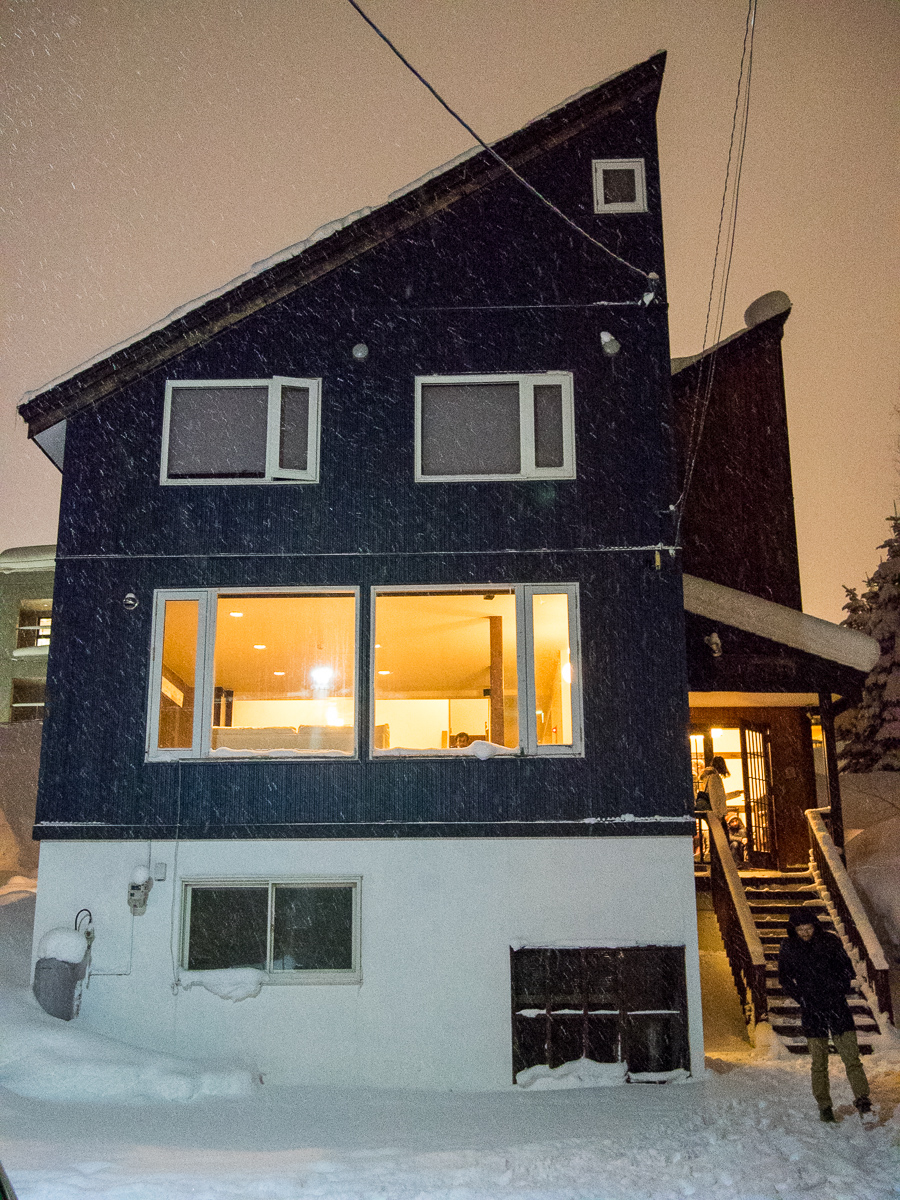 We were staying in an awesome house that we have stayed in previously, organised via Holiday Niseko I would highly recommend checking them out if you are planning a trip to Niseko.
One of the great things about Niseko is that they have a really large night skiing area and light up a significant amount of the mountain for night skiing from 4 pm to 8:30 pm. So despite arriving at 3 pm into Niseko after settling into our accommodation, we decided to head up the mountain and get a few runs in.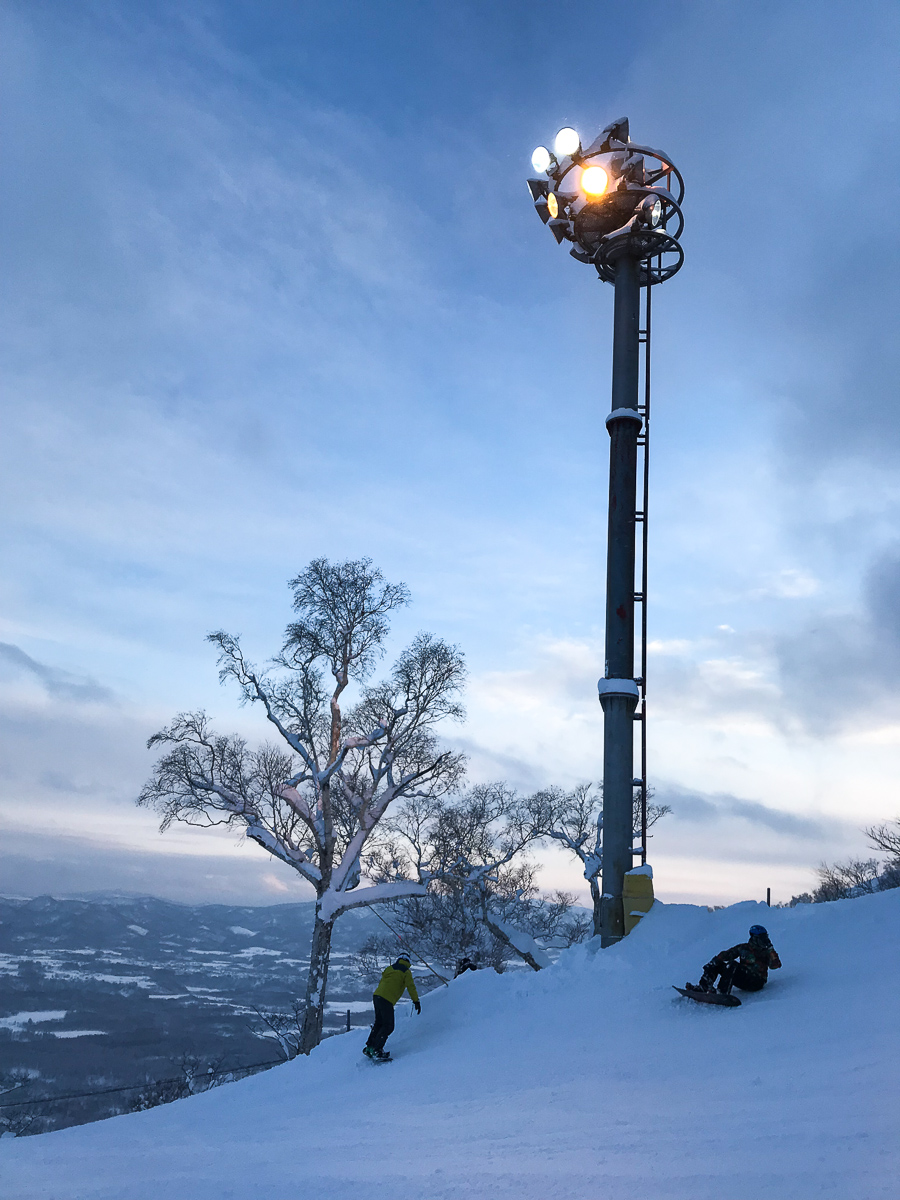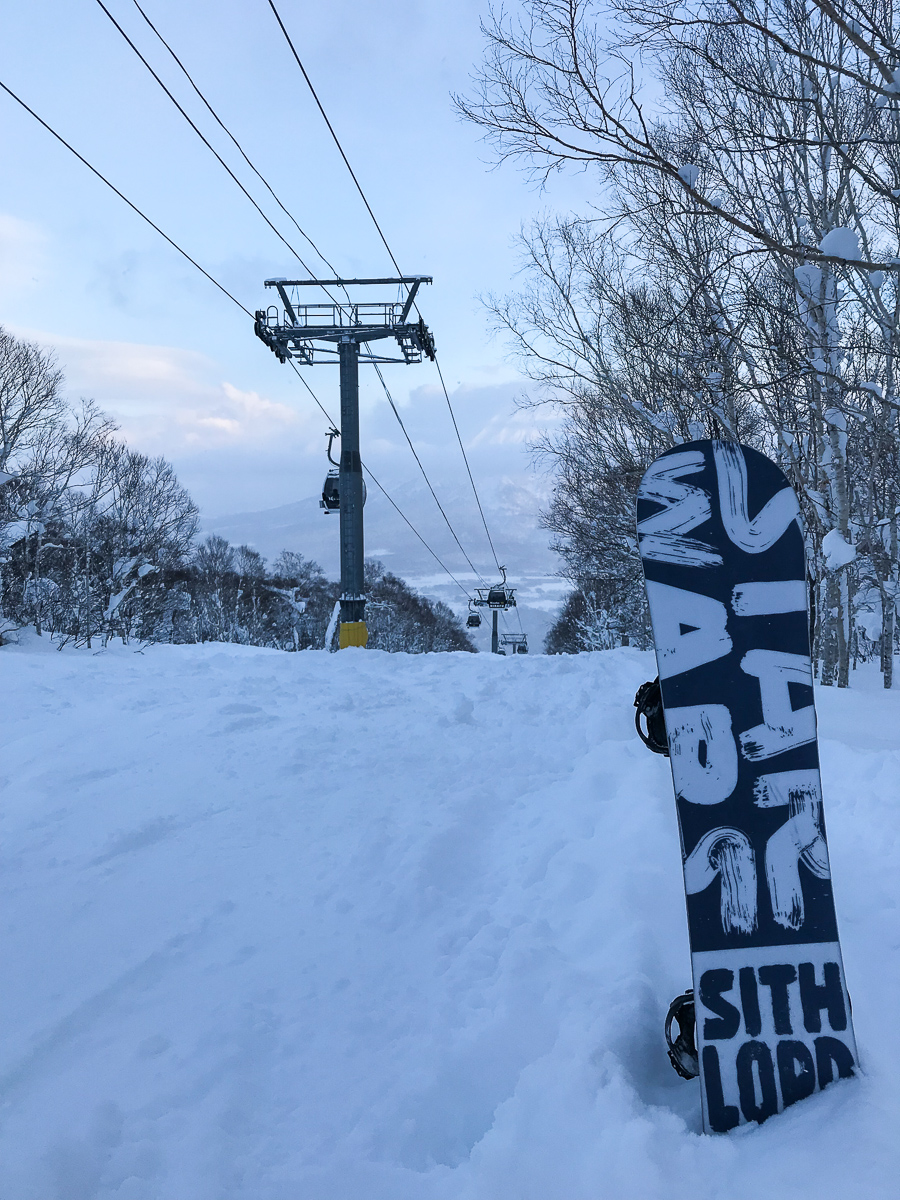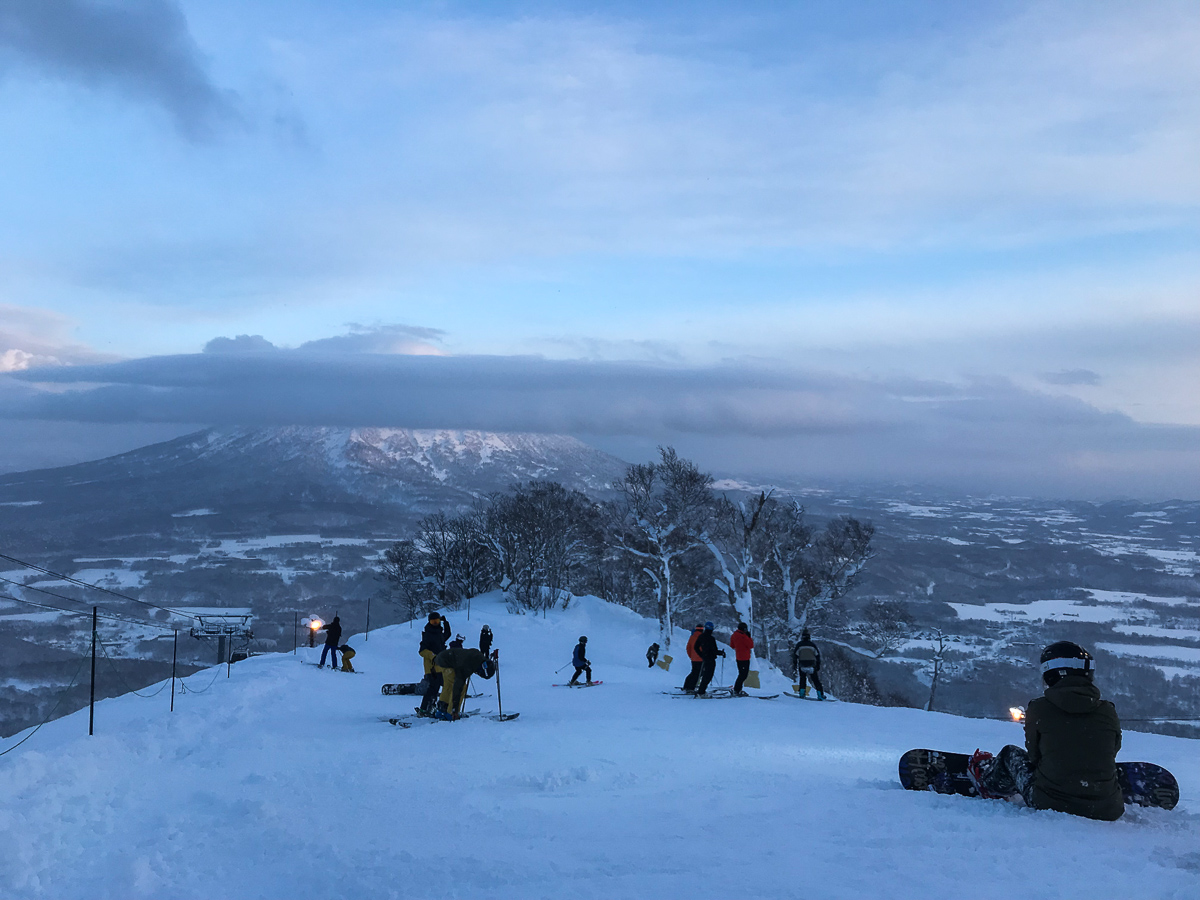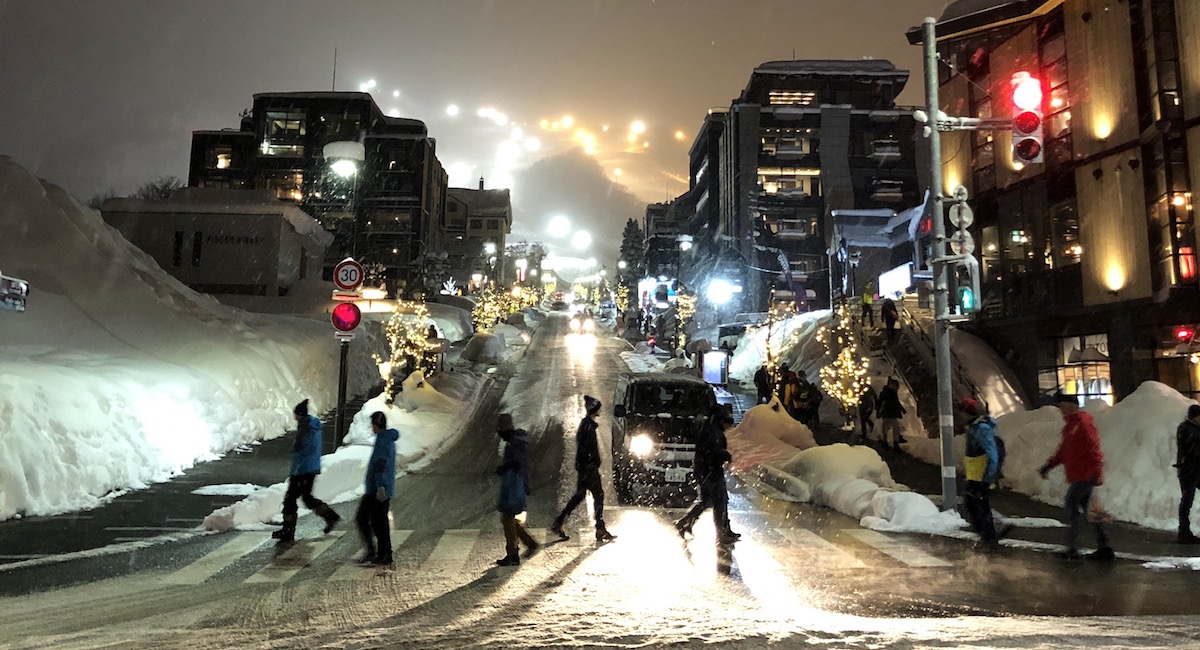 Overall we couldn't have asked for better weather while we were there, it literally snowed the entire time except for the last day. We woke up on the first day and were greeted with this sight out the window!
All the snow!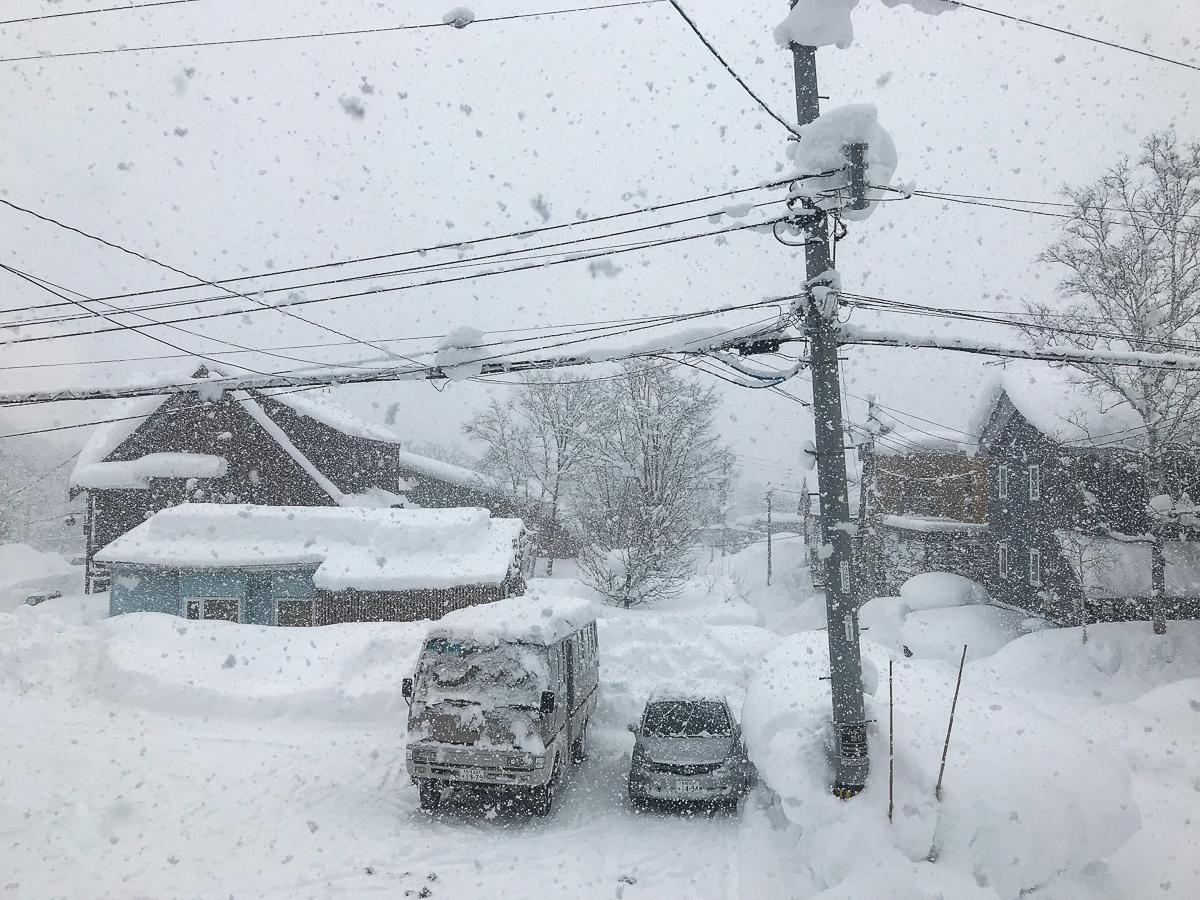 Oh hi!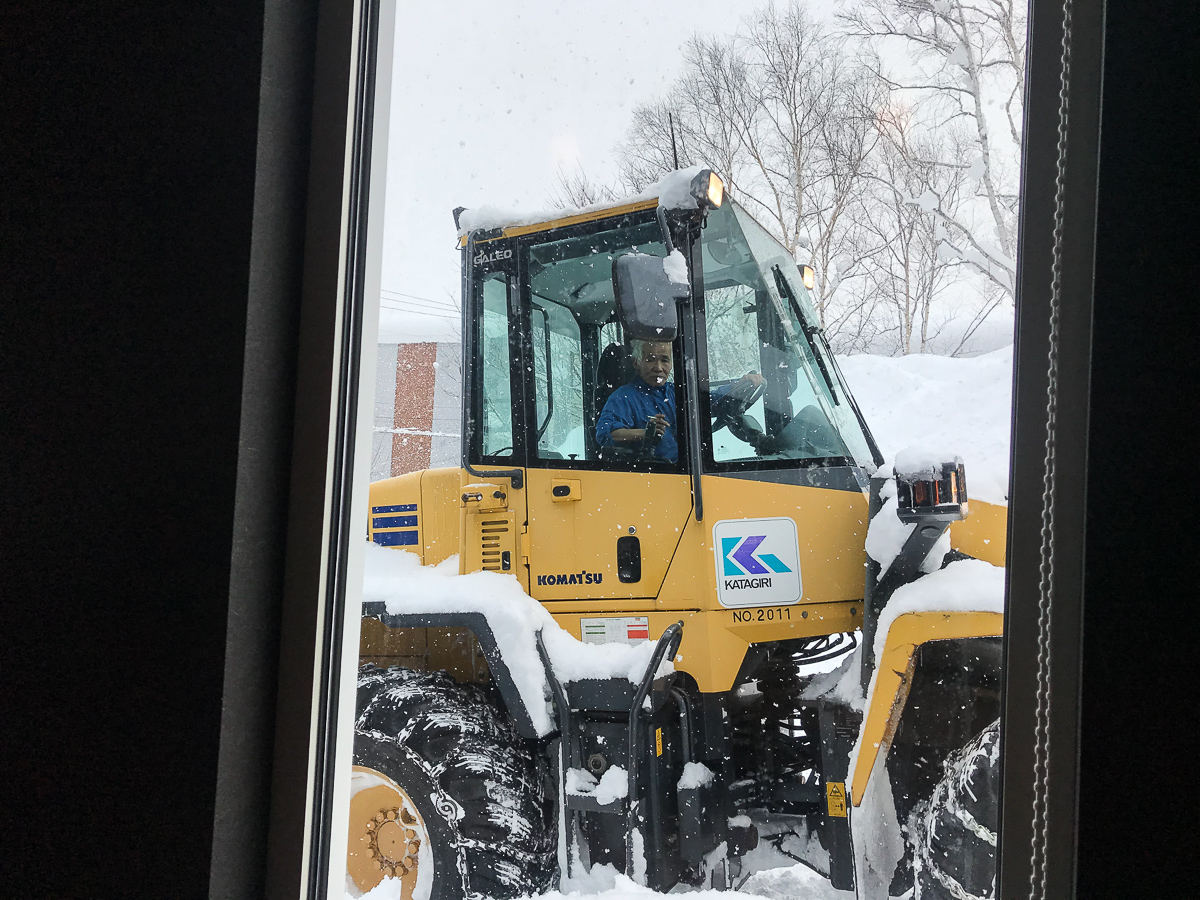 The amount of fresh snow we got on our trip was crazy; if you went off-piste into the trees and weren't careful you were buried in snow before you knew it, which is the perfect problem to have at a ski resort :)
I'm still good, just a little buried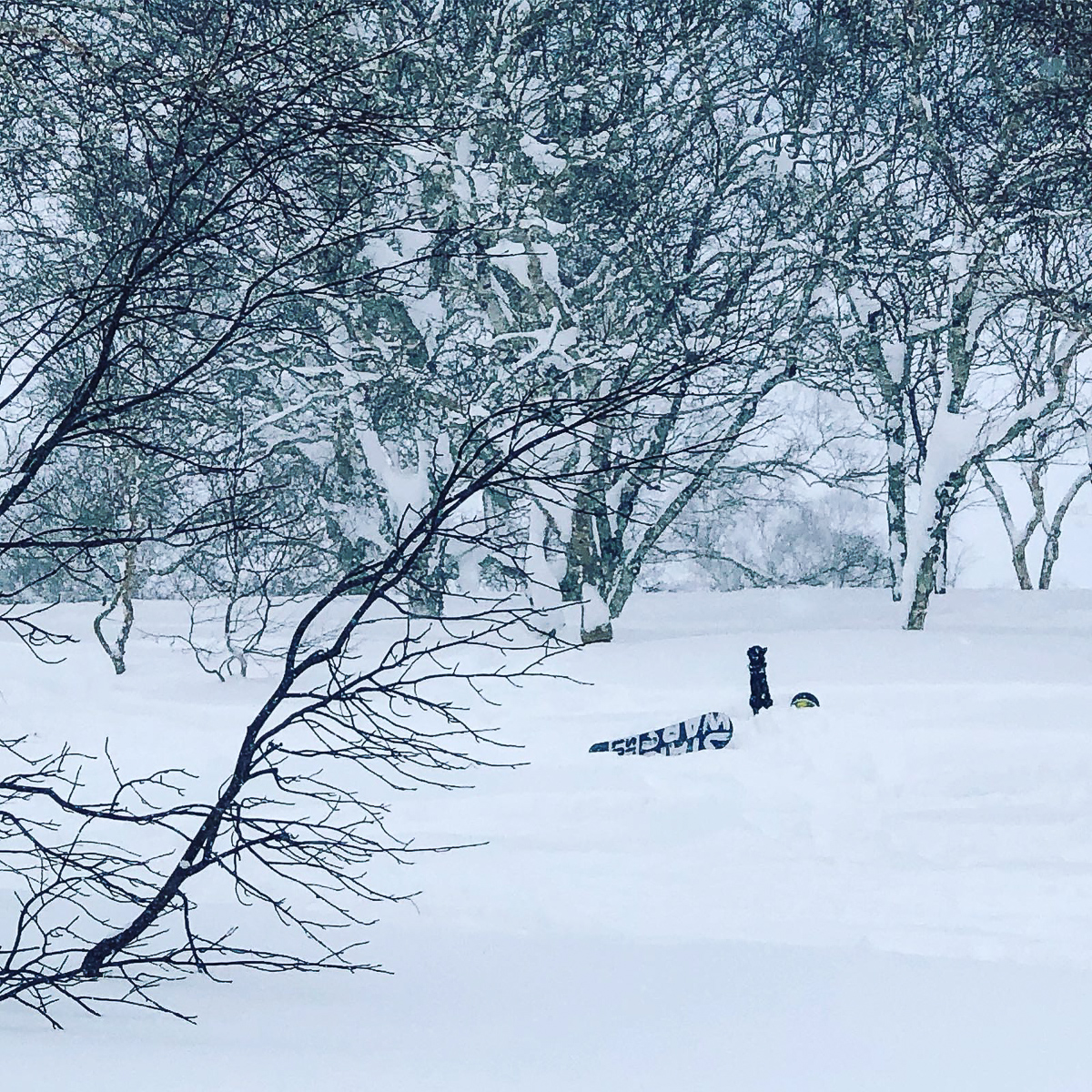 Niseko has a few different resorts that are joined together and you can either buy an all-mountain pass or just a single mountain pass. It is worth checking out each mountain as they offer quite different terrain. Another thing I love about Niseko is that the on-mountain food options are generally really good compared to what you usually get on the mountain at a ski resort. There is a really cool village at the bottom of Niseko mountain next to the Hilton that is worth checking out one day, it is set up to look like a traditional village with restaurants and shops.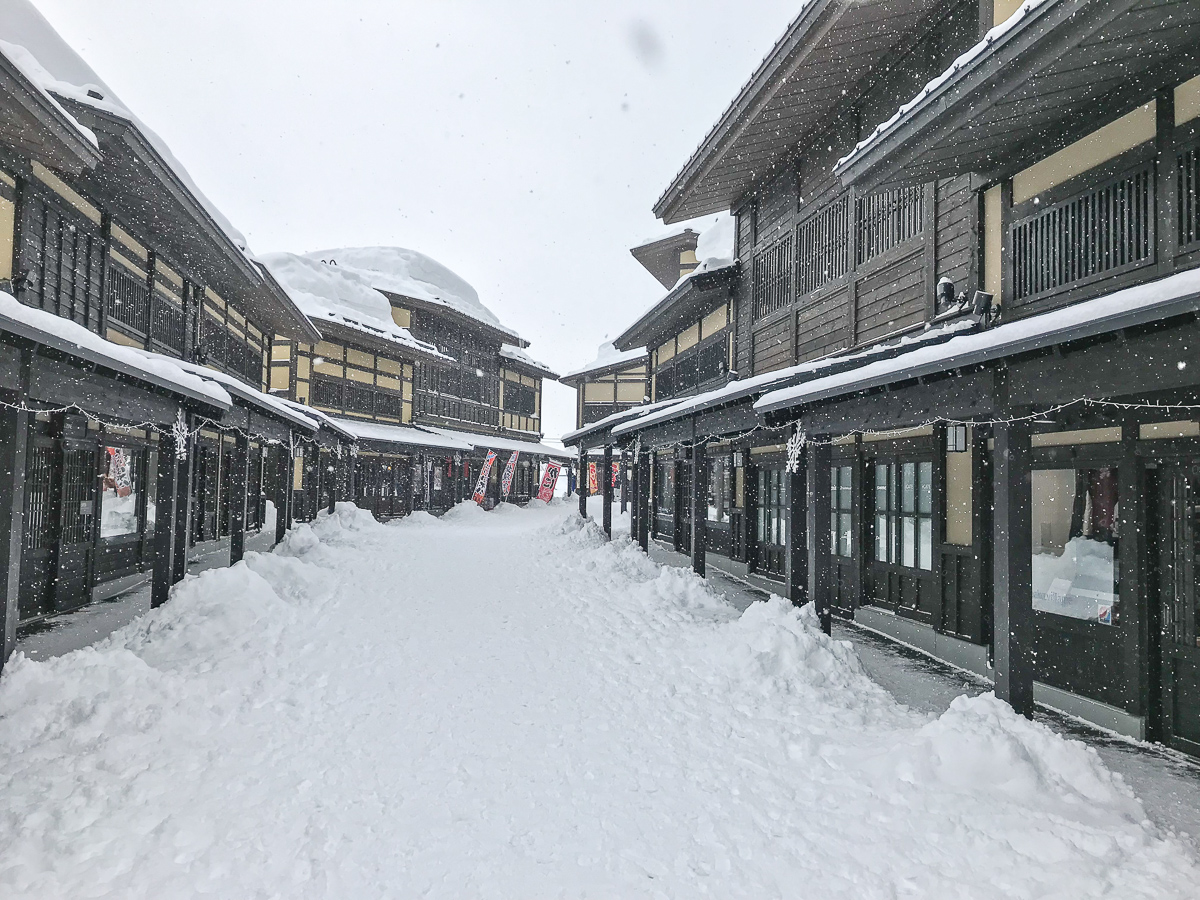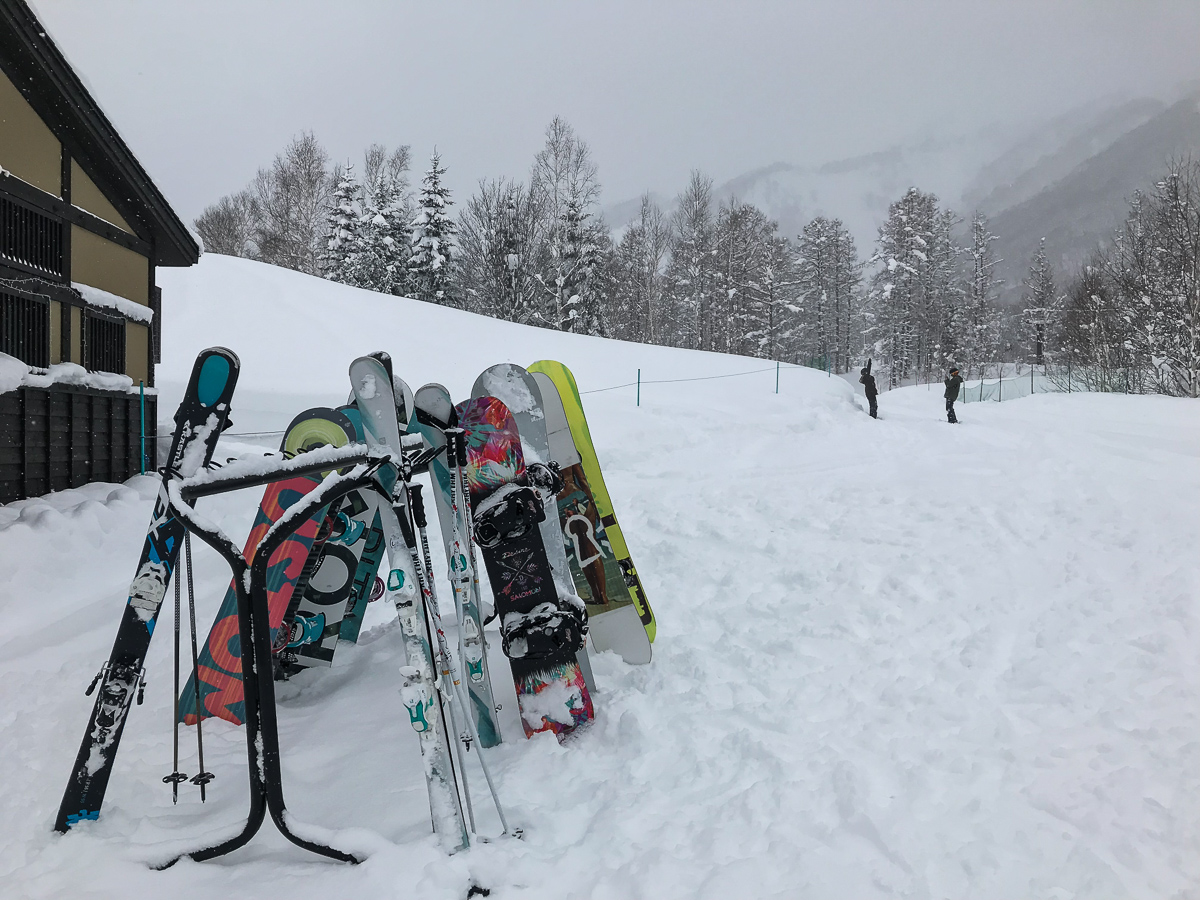 In general, there are also lots of great restaurants in the village for dinner. We tried out an all you can eat Japenese BBQ place, which was simultaneously fantastic and the worst thing ever due to the sheer amount of bbq we ate in the space of an hour.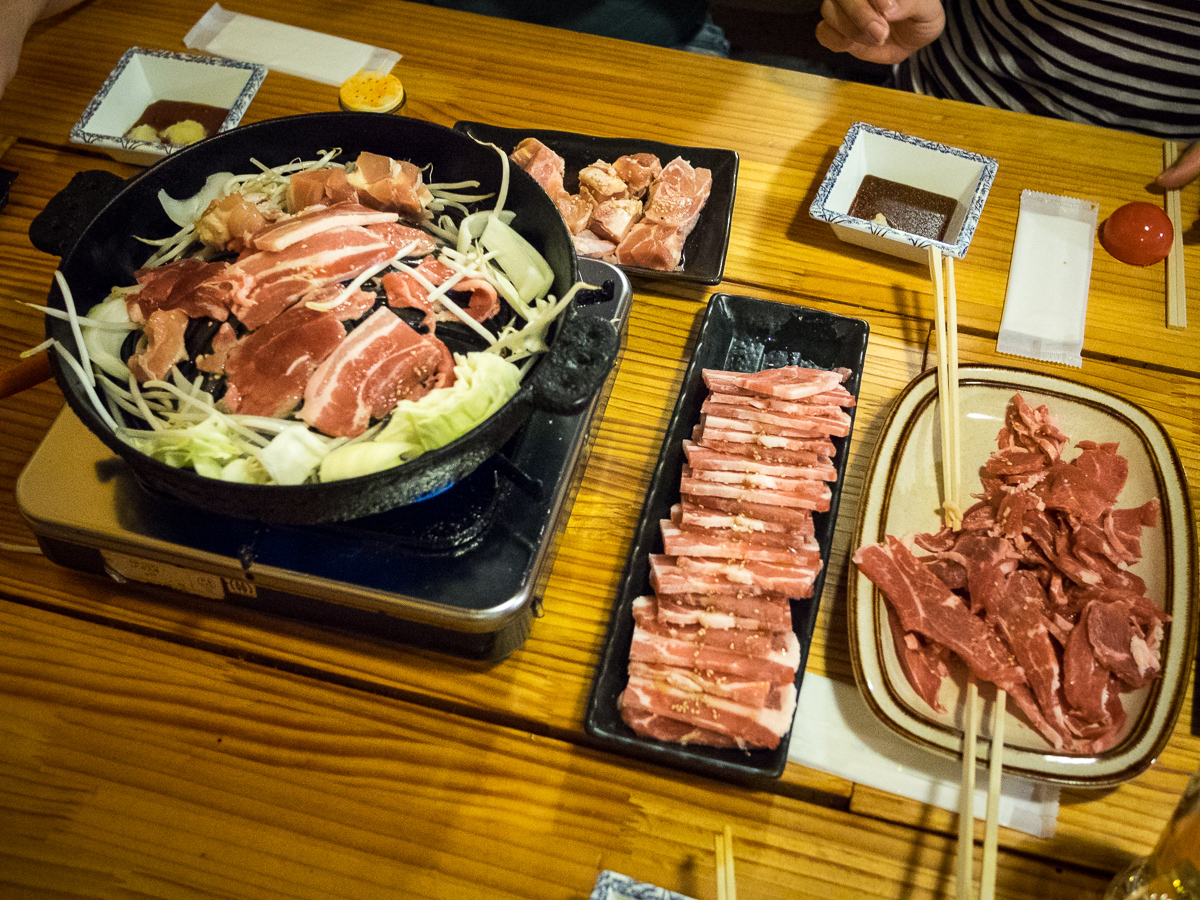 On our last ski day in Niseko, the skies cleared up and stopped snowing for a perfect bluebird day. The sun was out and the views from the top of the mountain were fantastic!
Walking up to the mountain on our last day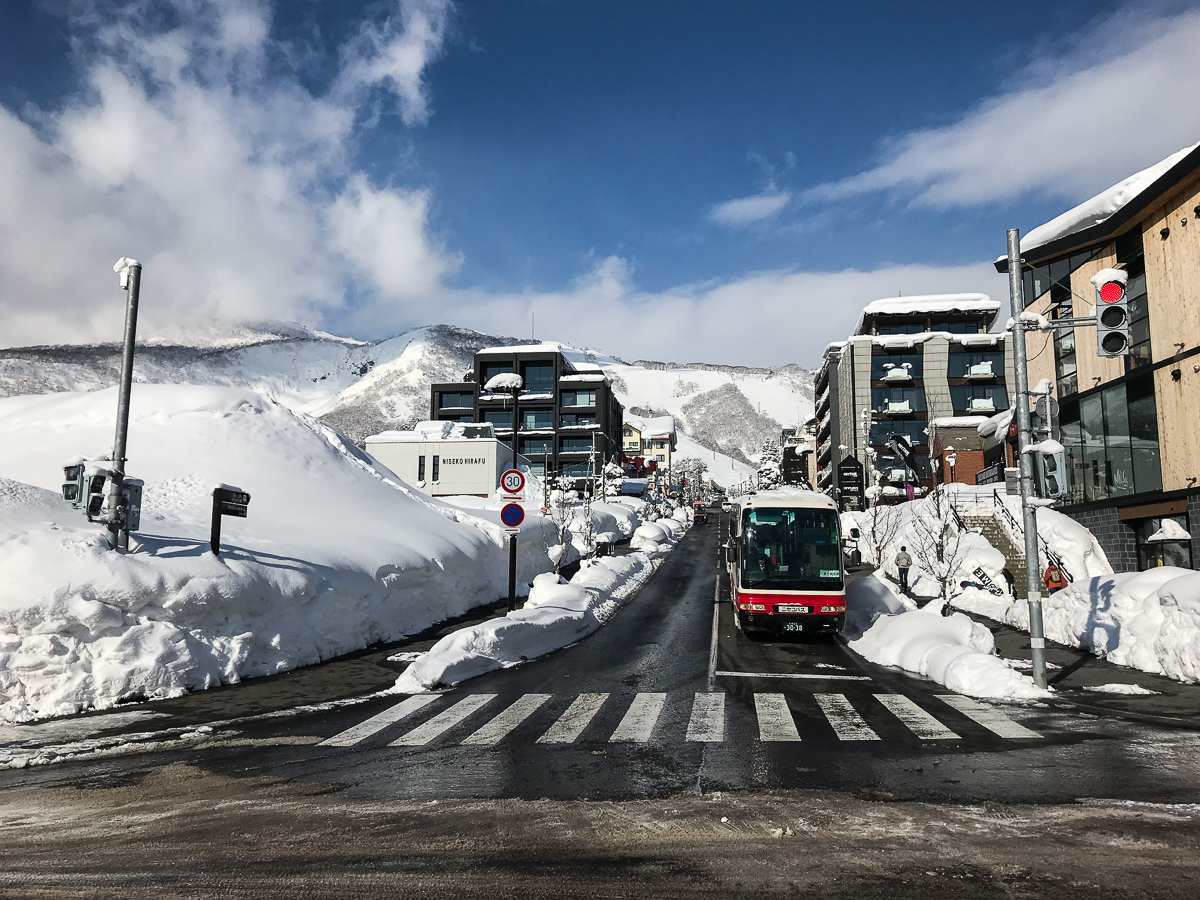 What a view!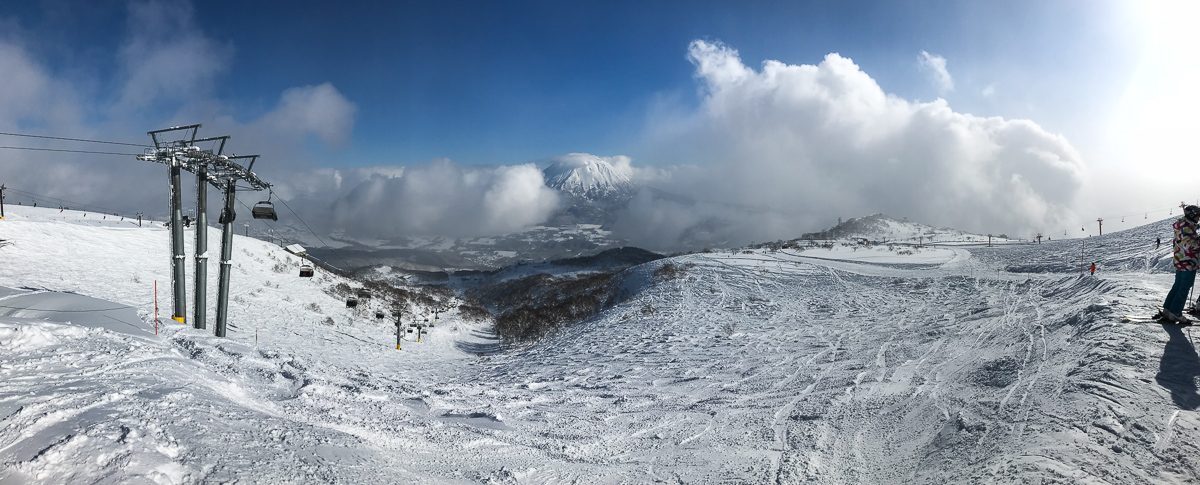 We finished off our final day with dinner at this little Izakaya bar across the road from our house. Unfortunately I didn't get any photos of the food but it was great.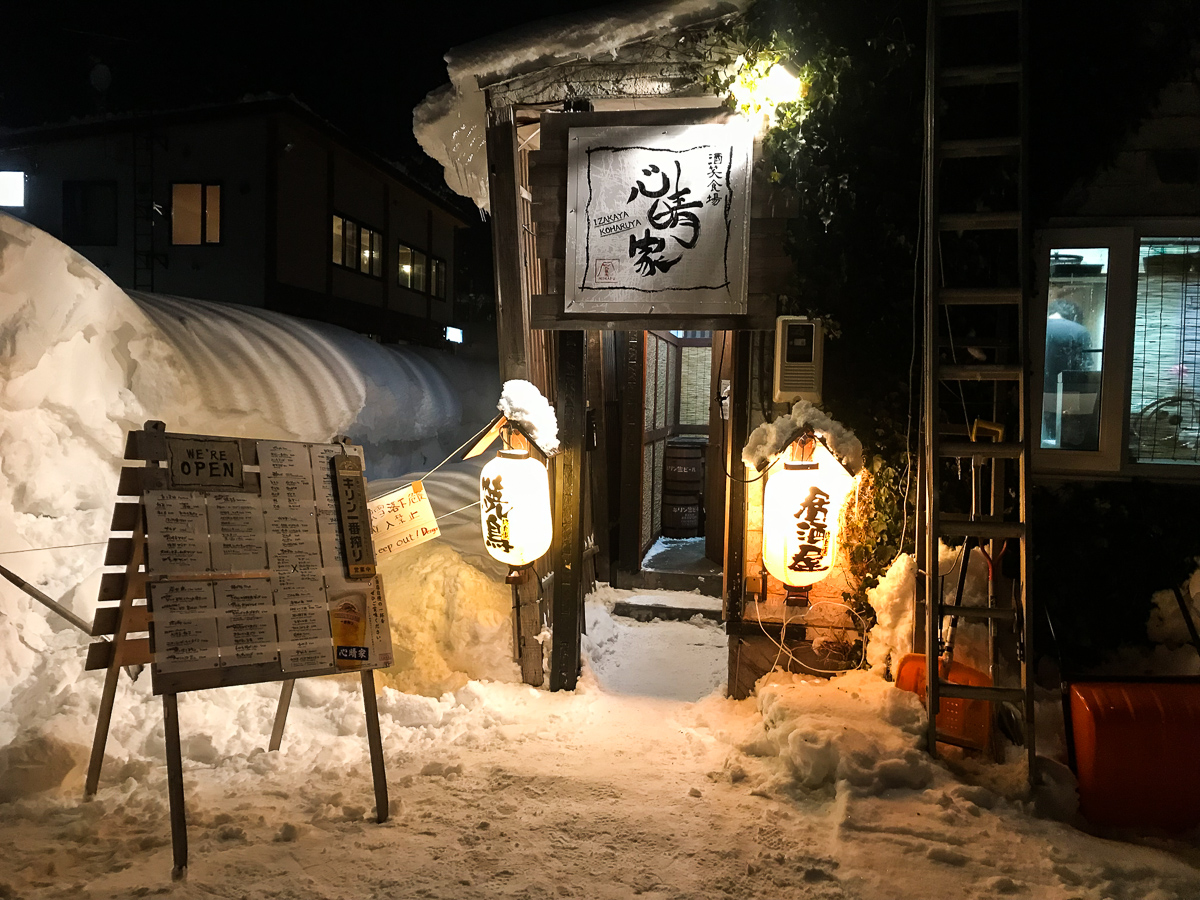 Subscribe to pointy end of the plane
Get the latest posts delivered right to your inbox