Table of Contents
The Long Way To Vegas...
Review: Sydney Etihad Business/First Lounge
Review: Etihad Apartments Sydney to Abu Dhabi
Review: Abu Dahbi Etihad Flagship First Class Lounge
Review: Etihad Apartments Abu Dhabi to New York
Review: JetBlue Mint New York to San Francisco
Travel: San Francisco to Yosemite
Review: Half Dome Village Yosemite National Park
Travel: Exploring Yosemite National Park & Lone Pine
Travel: Braving The Summer Heat in Death Valley
Review: Encore Las Vegas
Review: Emirates Business / First Lounge LAX
Review: Virgin 777 'The Business' LAX-SYD

When we were planning this trip, our original plan was to drive the coast road between San Francisco and Los Angelos, mainly due to travelling in early August and being worried about the heat. All of the googling I did provided lots of warnings about travelling through Death Valley during the summer months, so we were very unsure of what to expect. Despite the warnings, we decided that Las Vegas was to be the next destination on the itinerary so driving through Death Valley was back on the cards.
We left Lone Pine early in the morning, our plan was to try and get as many miles out of the way before the sun really had a chance to make things too warm. Despite our best efforts we didn't end up getting on the road until about 7:30 am. We had no set plans for Death Valley other than to see how we went and pull over at various sights. The night before we did a little bit of planning and decided that we were going to try and target Mosaic Canyon, Bad Water Basin and then Dante's Lookout - all dependent upon time and weather as we wanted to get to Vegas by late afternoon as the Hertz office closed at 3pm.
For an hour or so the road pretty much looked like this and just continued straight for miles.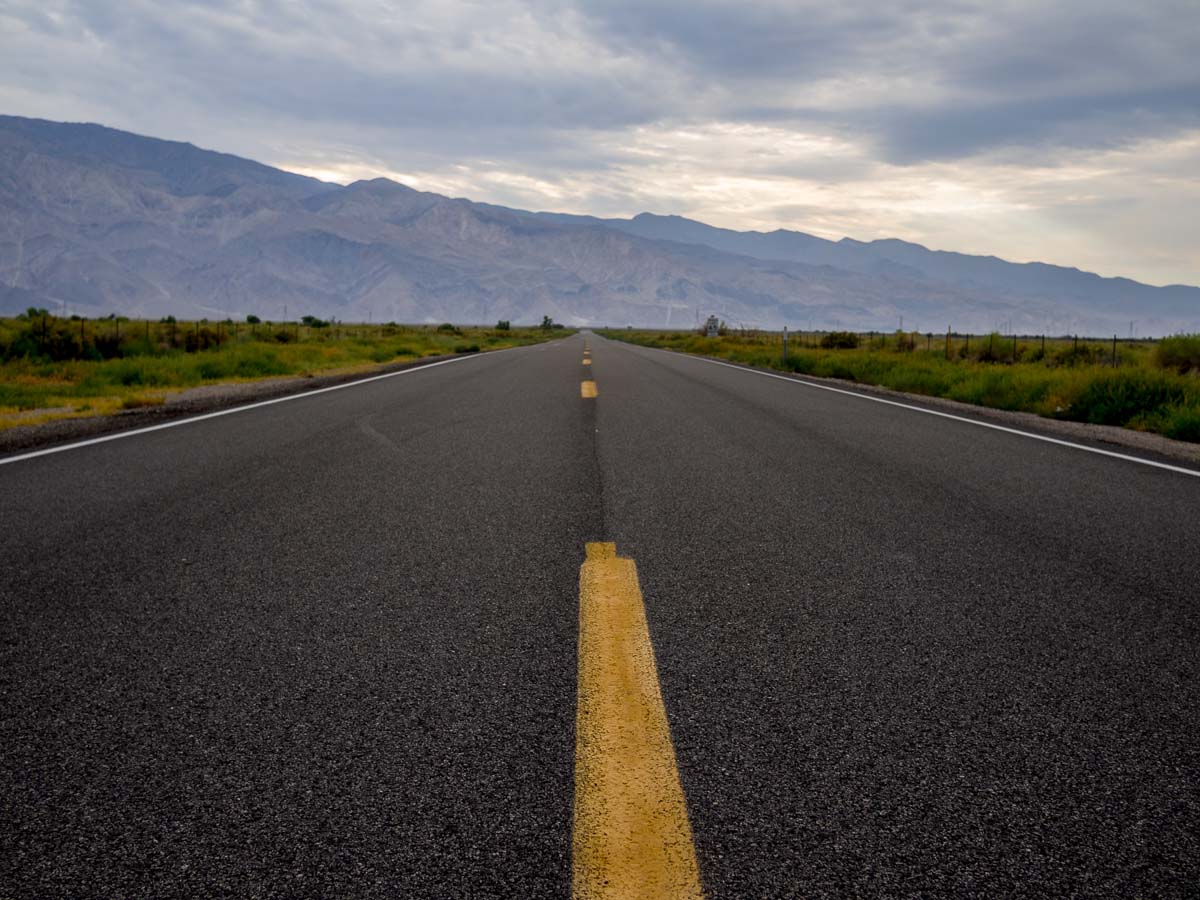 After a lot of driving we finally arrived at the turn off for Mosaic Canyon, unfortunately, the road was closed due to 'Flooding' which is kinda ironic considering the weather.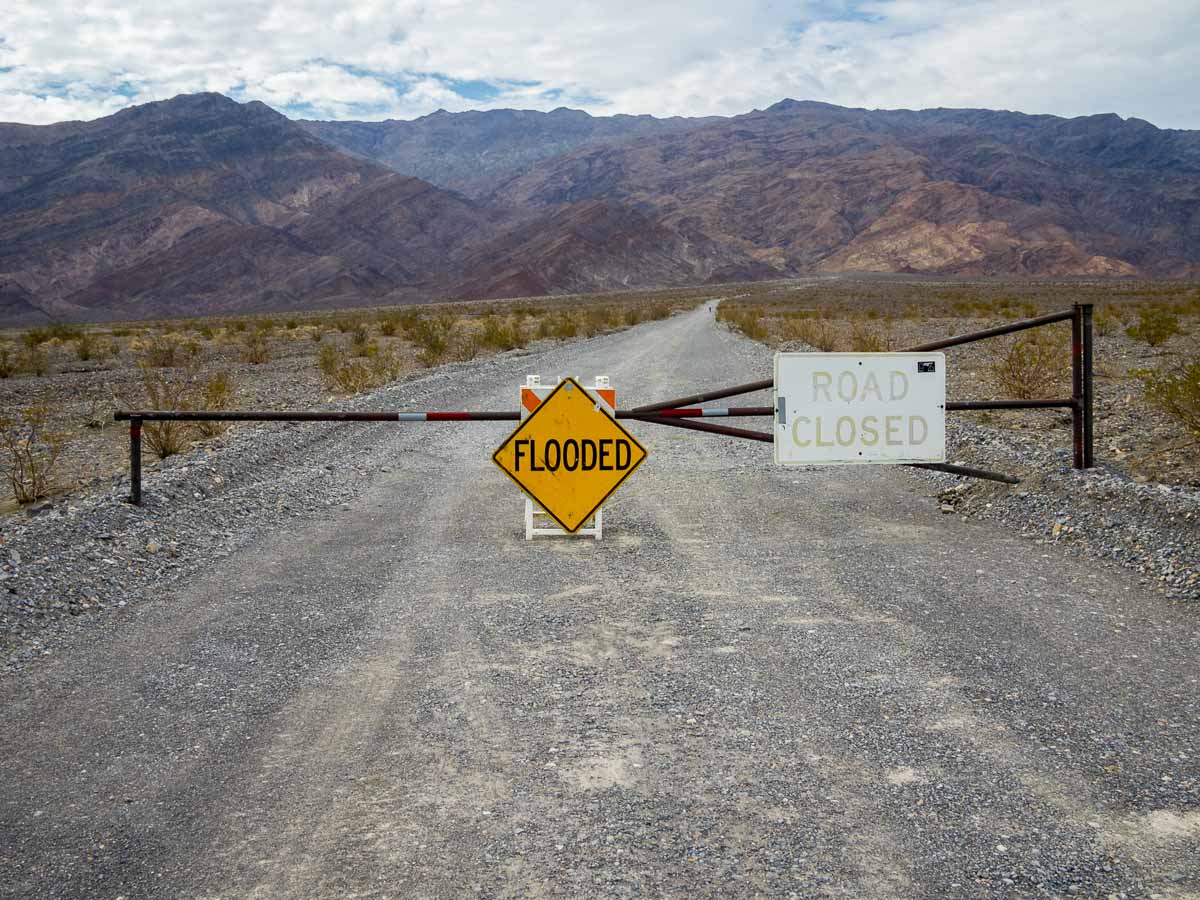 We pressed on to Badwater basin and by then it was really starting to heat up. We pulled in to a little gas station in Panamint Springs and when we got out of the car it was warm. If you were to believe the car thermometer it was about 105f (40.6c) but it was only 9am.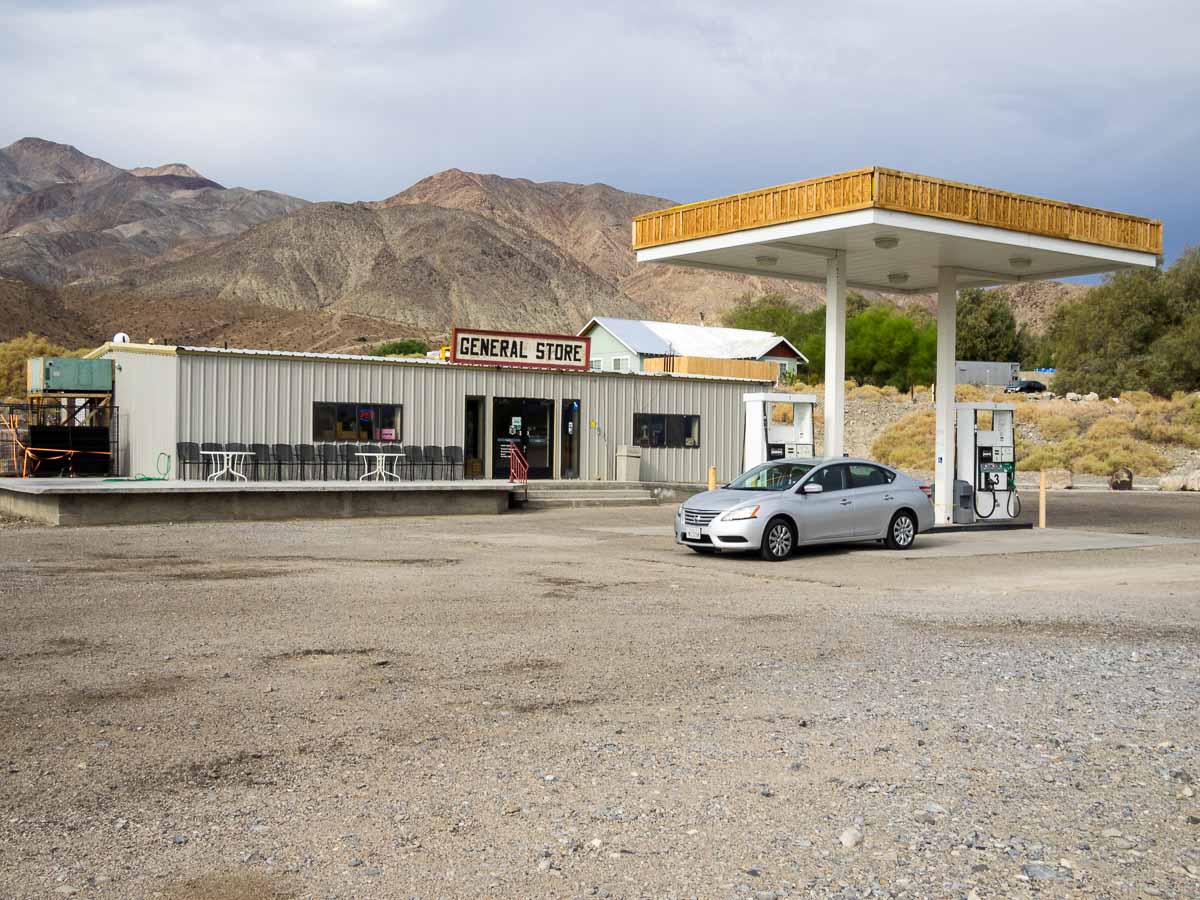 Badwater Basin is a short detour off the main road, but well worth it. It is the lowest point of land in the Northern Hemisphere at 88.5m below sea level. We arrived at the lookout and decided to brave the heat at head out on to the salt flat. It was hot but manageable for a short amount of time.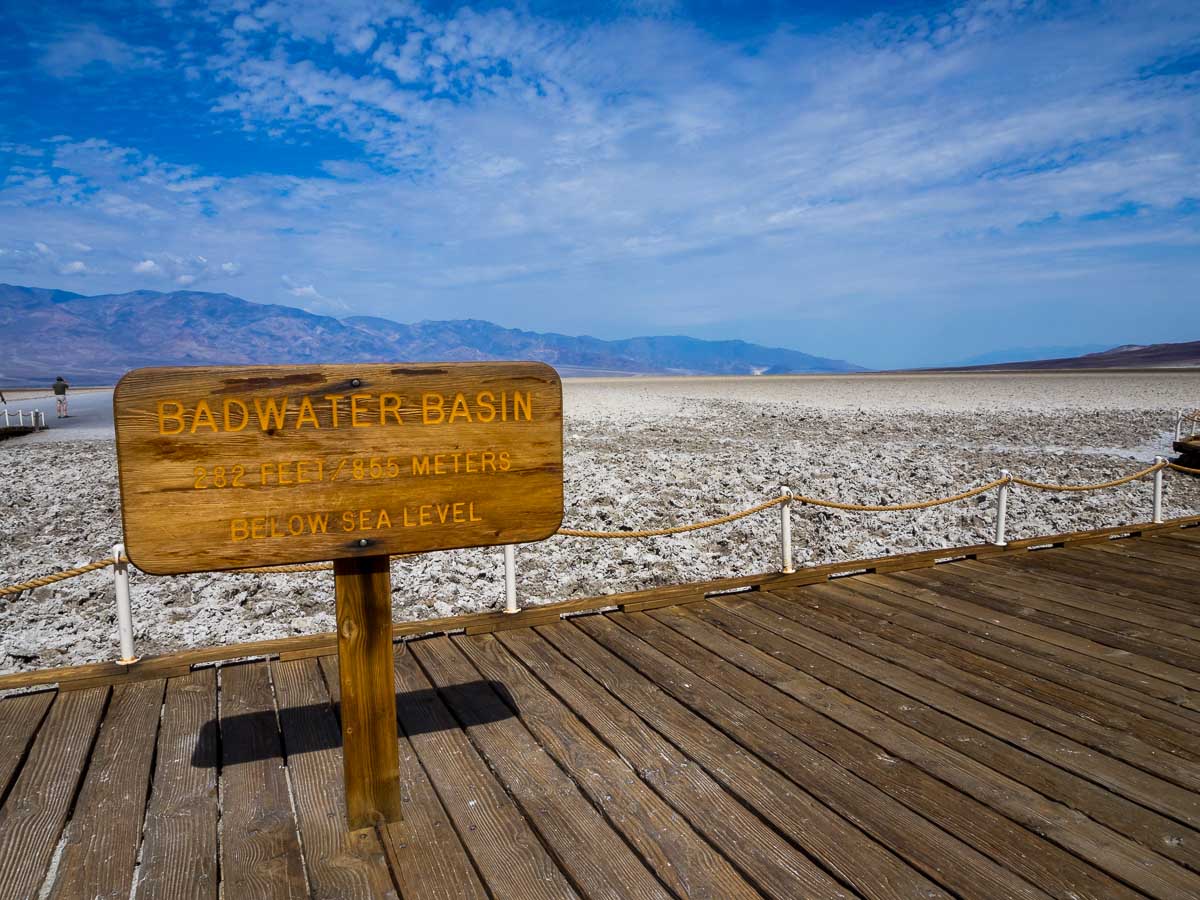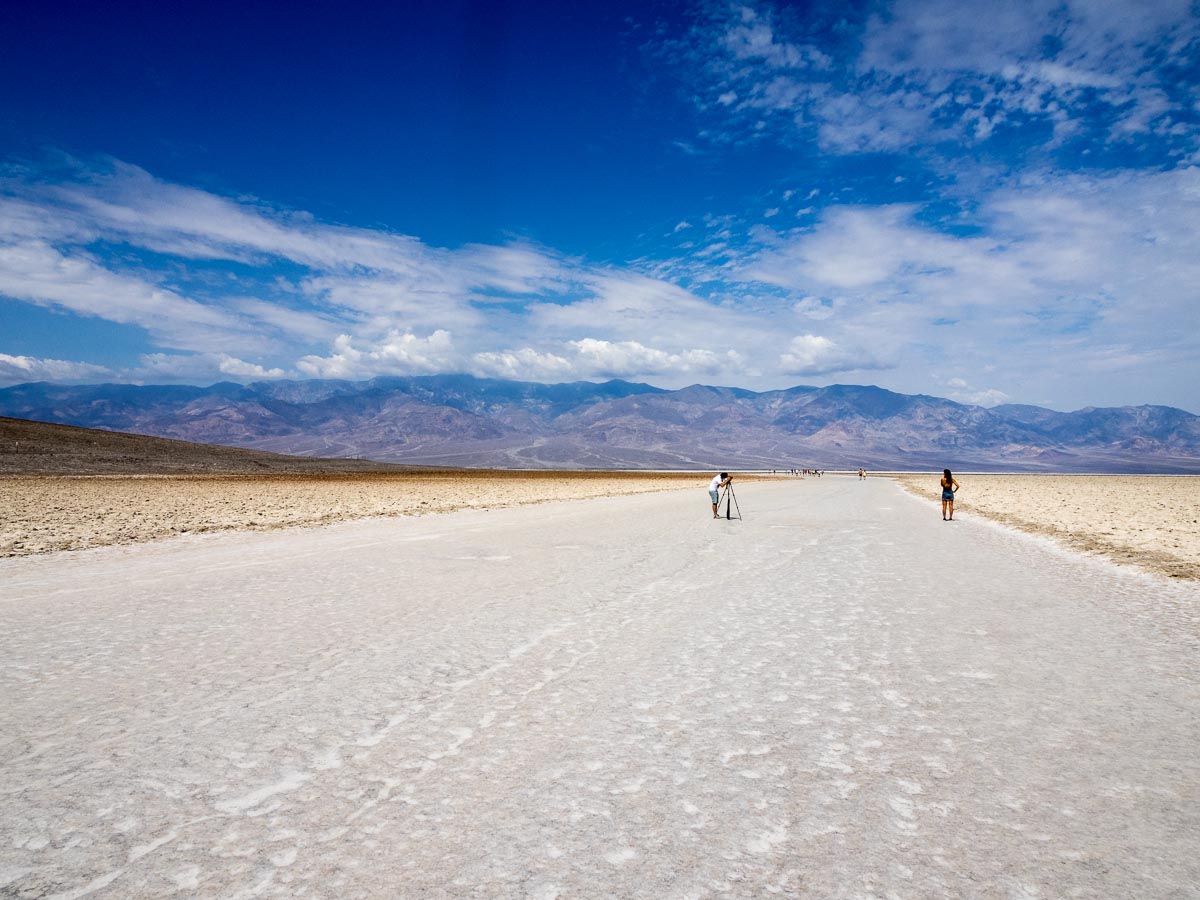 On the way back to the main highway from Bawater Basin we pulled in at Golden Canyon. The actual canyon is a 2-mile hike that we were not prepared to do in the heat, but we did explore the entrance to the canyon and have a look around.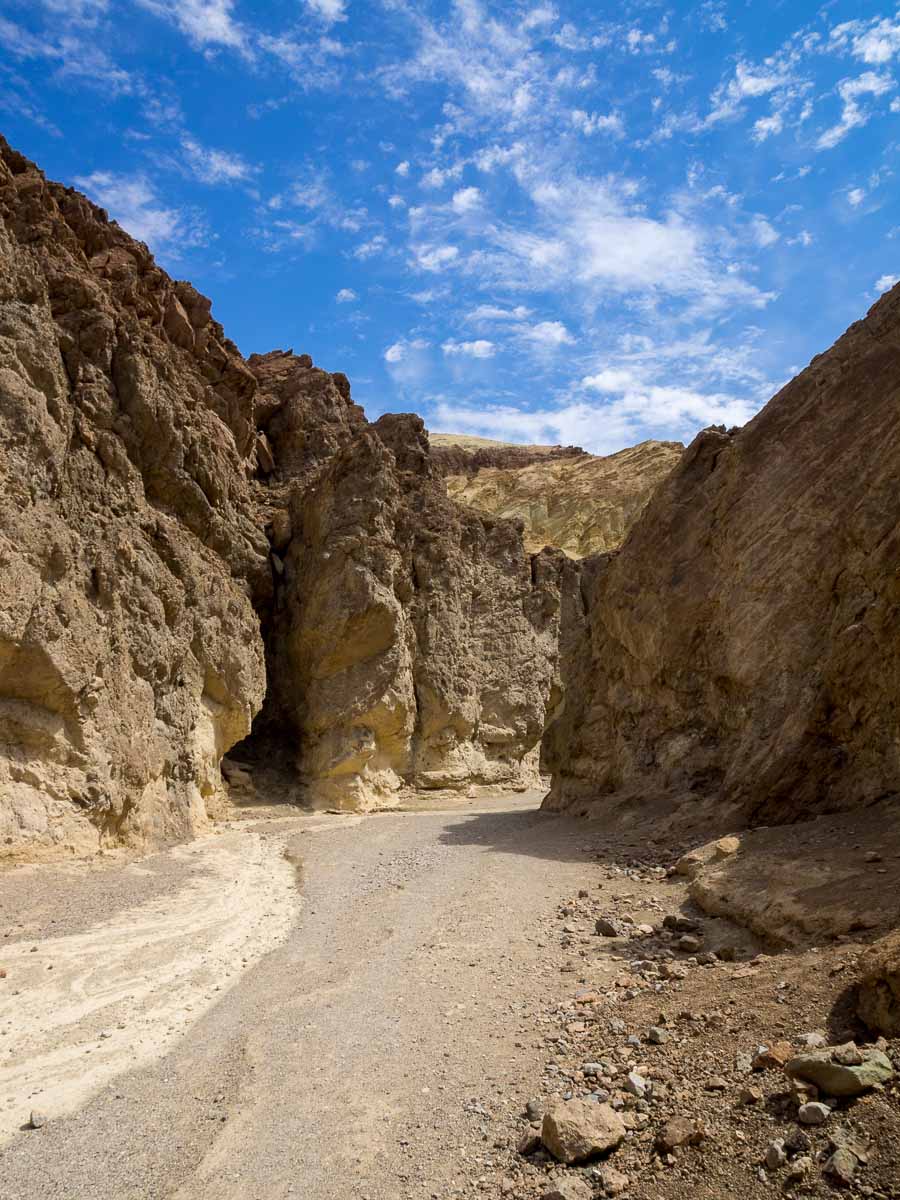 By the time we got to Dante's Point we were starting to run out of time so we decided to keep driving and continue on to Vegas. All in all Death Valley was spectacular, it was very different scenery to Yosemite but equally as amazing. I would highly recommend anyone to drive through if you are going to be in the area.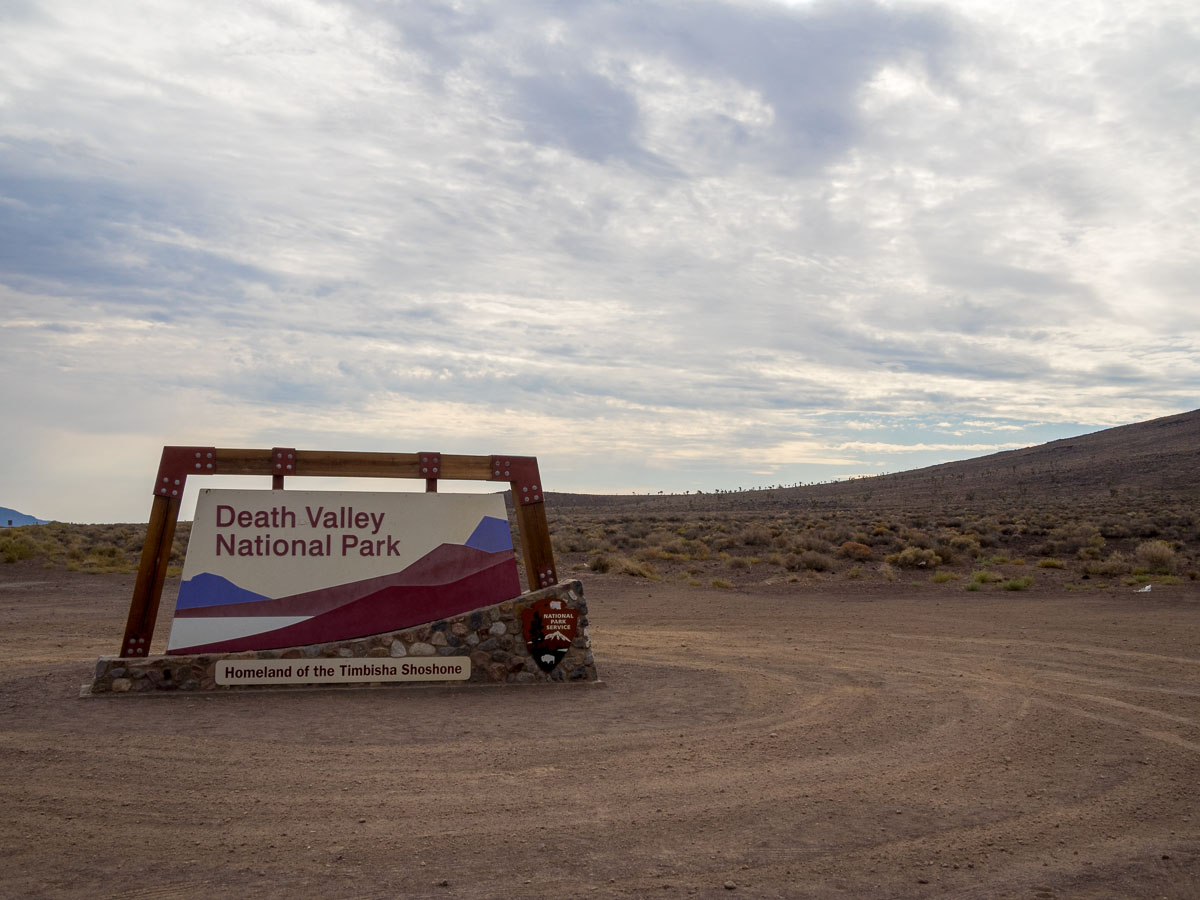 So if you are thinking about driving through Death Valley in summer, in our experience it was fine. Yes it was hot, it got up to ~115f (46c) but for the most part, we were in air conditioning in the car and just admired the amazing scenery through the windows as we were driving past. If you are sensible, keep plenty of water in the car and keep a close eye on your cars temp gauge it is totally doable.
It was amusing that these signs were everywhere.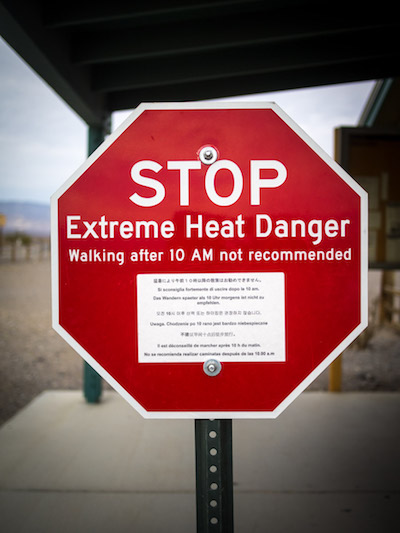 Subscribe to pointy end of the plane
Get the latest posts delivered right to your inbox