The Long Way To Vegas...
This trip came a little out of nowhere. Usually when we plan a holiday (especially if it involves award flights) we have locked the basic plan, including flights 12 months in advance.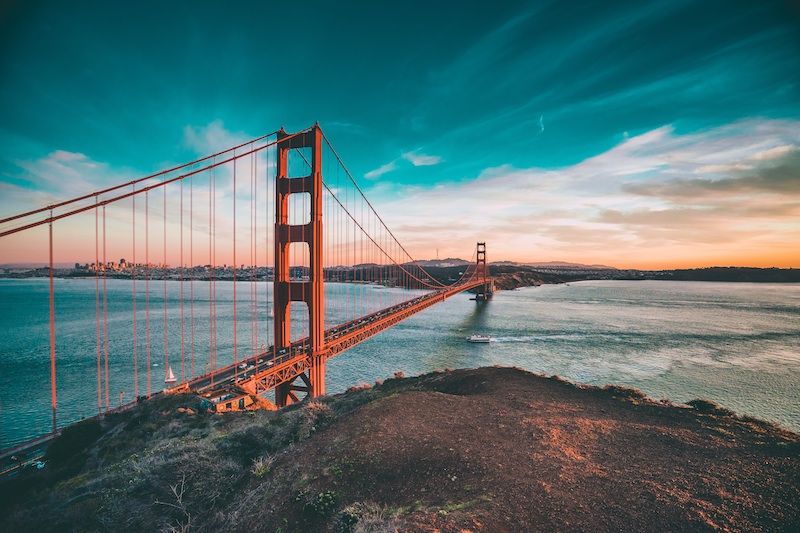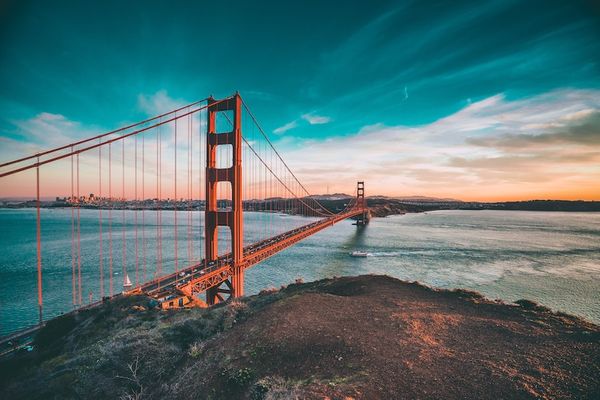 Table of Contents
The Long Way To Vegas...
Review: Sydney Etihad Business/First Lounge
Review: Etihad Apartments Sydney to Abu Dhabi
Review: Abu Dahbi Etihad Flagship First Class Lounge
Review: Etihad Apartments Abu Dhabi to New York
Review: JetBlue Mint New York to San Francisco
Travel: San Francisco to Yosemite
Review: Half Dome Village Yosemite National Park
Travel: Exploring Yosemite National Park & Lone Pine
Travel: Braving The Summer Heat in Death Valley
Review: Encore Las Vegas
Review: Emirates Business / First Lounge LAX
Review: Virgin 777 'The Business' LAX-SYD

This trip came a little out of nowhere. Usually when we plan a holiday (especially if it involves award flights) we have locked the basic plan, including flights 12 months in advance.
But this time after we got back from our epic holiday around Europe we had no plans to travel anytime soon. With our stash of velocity points growing and me not wanting to keep them in the bank I was keeping an eye out for different ideas.
I had a loose concept of a USA holiday as my wife Mrs B had not yet been to Las Vegas and with her birthday coming up it seemed like not a bad way to celebrate, plus I was keen to try out Virgin's new Business class product as it has been getting fantastic reviews. I periodically keep an eye on various award seat patterns so I knew that getting 2 business seats on Virgin flights from Sydney to Los Angeles return was going to be difficult. With this in mind and no real set dates, I just kept an eye out for some seats to become available. I set a few ExpertFlyer alerts and casually searched the Velocity site every so often.
Sometime in January this year, I received an alert for some award seats from LAX-SYD. I jumped on my laptop and proceeded to search the itinerary, sure enough two seats had popped up for a few different days (3 to be precise) from LAX - SYD in early August, the only problem was that I couldn't find any seats going from SYD-LAX (not surprising really, Virgin seats seem to be very scarce these days, I am sure the large amount of bonus points they are giving away doesn't help) so back to the drawing board I went. The more I thought about it the more I liked the idea of a USA trip in summer, I have only ever been to the US in winter or late autumn, summer would be awesome in Las Vegas. I had a crazy idea, I knew that Etihad First award space is usually pretty easy to come by, so what if we went to the US via Abu Dhabi and better still this would let us try Etihad apartments, which is on the bucket list! I jumped on the Etihad site and sure enough there were plenty of Guest First seats available, now while this is not always a guarantee that Virgin will be able to see them (more on that later) it was a pretty good sign. I figured I should broach the subject with Mrs B prior to booking as this was going to result in 30+ hours of air travel to get to our final destination, San Francisco. Well, I must have the most amazing wife ever because she agreed. I jumped on the phone to Virgin and booked the flights. Interestingly Virgin could not see the availability on the original day we wanted to depart, yet could see availability for the day before hand. What made this odd is that the Etihad Guest site said there wasn't any availability on that day...
Now I just needed to work out domestic flights, I already had a pretty good idea that we would get one of the early bird Jet Blue fares from New York to San Francisco as they always seem to be pretty cheap when bought in advance.
The Flights
So the Flights look like this, we redeemed the long-haul flight using velocity points and paid for the Jet Blue transcon and the domestic hop from Las Vegas to LAX
Etihad A380 SYD-AUH-JFK F (203,000 Velocity Points pp)
Jet Blue 'Mint' JFK-SFO ($600pp)
Delta Y+ LAS-LAX ($70pp)
Virgin J LAX-SYD (92,500 Velocity Points pp)
The Etihad flights also had an annoying 'booking fee' thanks to the devaluation last year. So we had to fork out an additional $400usd each for the two legs.
All in all, this was a pretty pricey redemption, by the time we had to pay taxes and the EY booking fee along with a US transcon positioning flight it wasn't a cheap way to get to the states. But it meant we got to experience several different airline products and for me, that is half the holiday.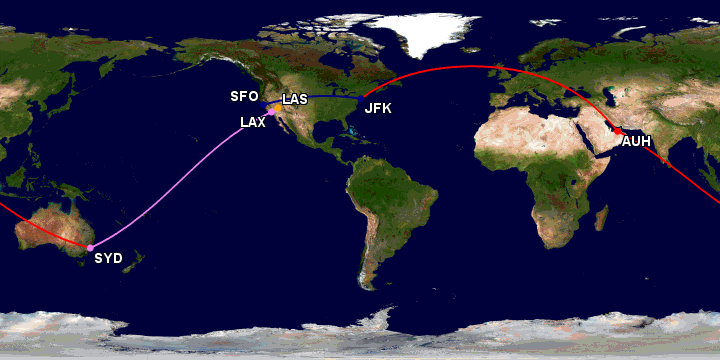 The Holiday Plan
With flights secured it was now time to plan the rest of the trip. The plan fell together pretty easily in the end. We wanted to visit some friends that are based in San Francisco and check out the Bay Area as Mrs B has not been before. Originally we were going to fly down to Vegas, but after doing some reading we decided that we would rent a car and drive from San Francisco to Vegas via Yosemite National Park. We managed to secure two nights in Half Dome Village camp within the park which has sort of pre-fab tents but seems like a great place to base ourselves for a few full days of roaming around the park and checking out the spectacular scenery.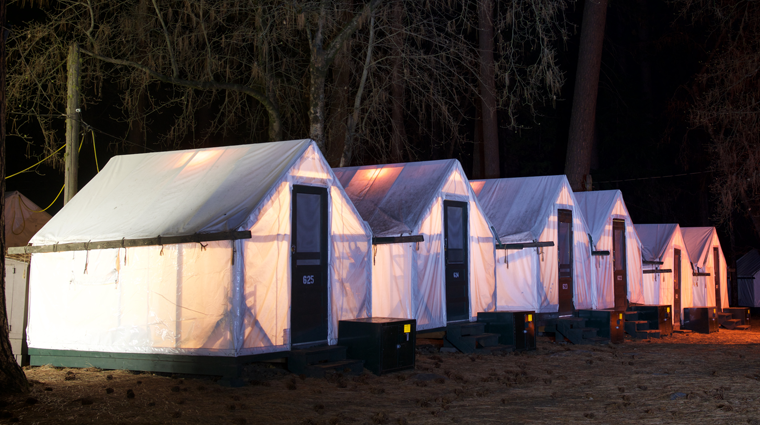 From Yosemite, we will continue on to Las Vegas, where we have 4 nights in the Encore and plan to see several shows in Vegas along with a trip out to the grand canyon.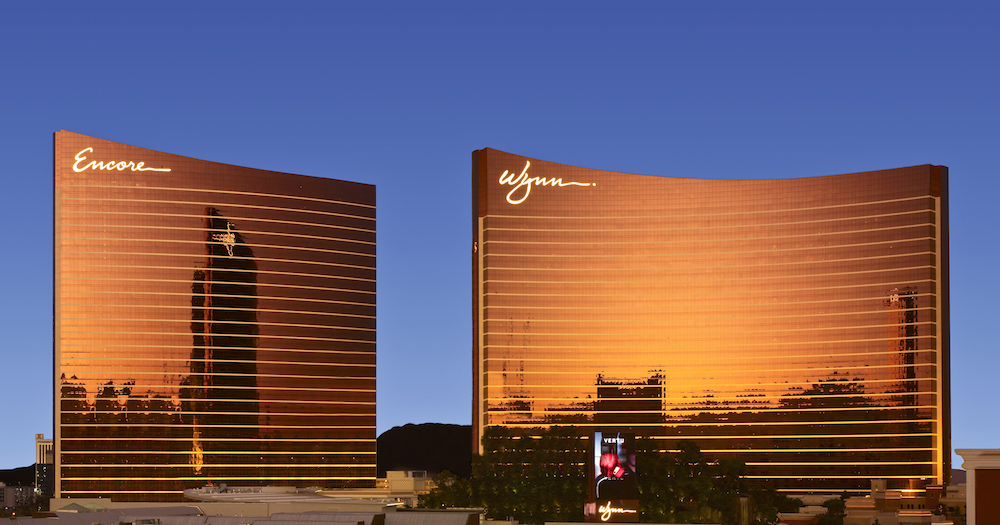 Then finally down to LA for one evening and a quick day in Disney Land and then back home.
I will be doing my best to keep the blog updated as we go, with reviews and some photos of the various places we visit, so don't forget to subscribe or like our Facebook page.