Review: Emirates Business / First Lounge LAX
Virgin Australia doesn't currently have a lounge at Los Angles airport despite running several flights in and out to Australia. What is fascinating is that Virgin have now partnered with both Etihad and Emirates to use their lounges in TBIT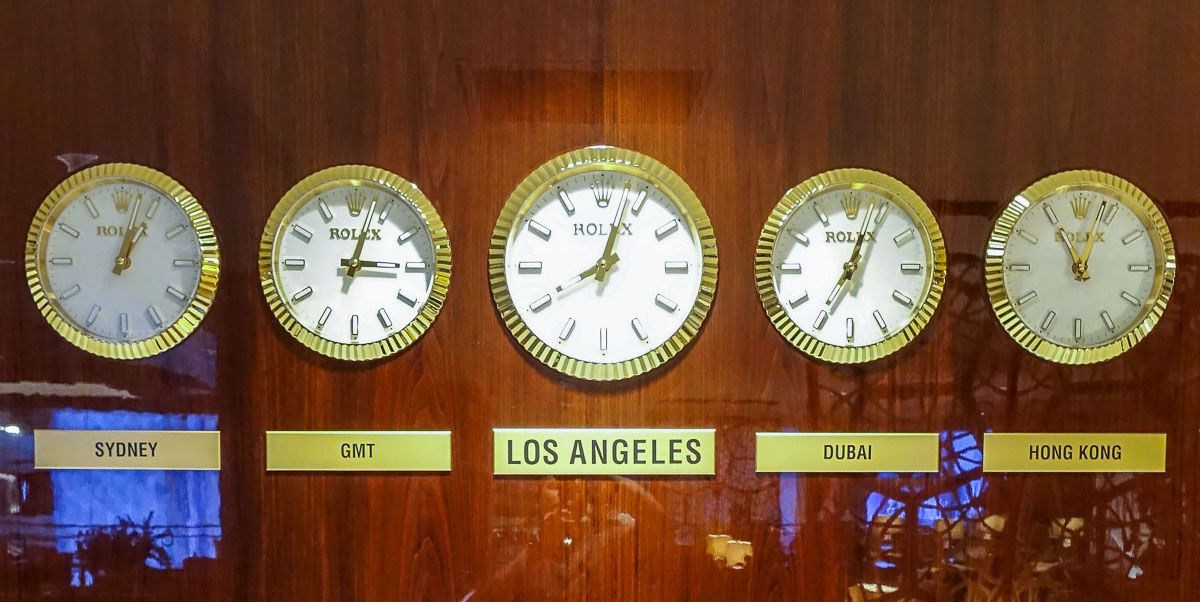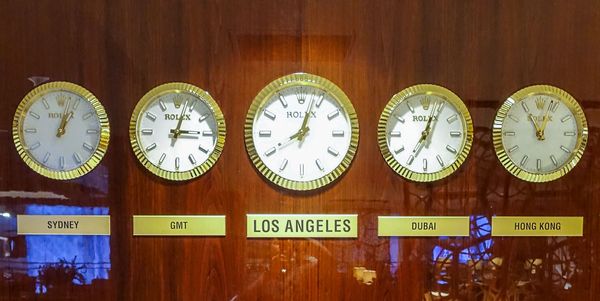 Table of Contents
The Long Way To Vegas...
Review: Sydney Etihad Business/First Lounge
Review: Etihad Apartments Sydney to Abu Dhabi
Review: Abu Dahbi Etihad Flagship First Class Lounge
Review: Etihad Apartments Abu Dhabi to New York
Review: JetBlue Mint New York to San Francisco
Travel: San Francisco to Yosemite
Review: Half Dome Village Yosemite National Park
Travel: Exploring Yosemite National Park & Lone Pine
Travel: Braving The Summer Heat in Death Valley
Review: Encore Las Vegas
Review: Emirates Business / First Lounge LAX
Review: Virgin 777 'The Business' LAX-SYD

Virgin Australia doesn't currently have a lounge at Los Angeles airport despite running several flights in and out to Australia. Historically passengers on outbound Virgin Australia flights in Business Class or passengers that held Gold or Platinum velocity status were allowed access to the fantastic Star Alliance lounge at Tom Bradley International Terminal, but that changed earlier this year and Virgin lost access to the lounge. What is fascinating is that Virgin has now partnered with both Etihad and Emirates to use their lounges in TBIT. Now, the Etihad lounge makes sense as Etihad owns a fair stake in Virgin, but the Emirates lounge is an odd one. I can only assume that the Etihad lounge didn't have the required capacity so Virgin is paying for individual access to the Emirates lounge.
What makes this even more confusing is that you cannot simply choose which lounge you wish to visit. There are complicated rules but essentially all Business Class passengers have access to the Etihad lounge and passengers travelling in any class that hold Velocity Gold or Velocity Platinum get access to the Emirates lounge.

As I currently hold Velocity Gold we were instructed at check in to go to the Emirates Lounge. It is also interesting to note that Virgin still have their check-in counter at T2, but after checking in you need to exit the terminal and walk 5mins down to TBIT and then pass security.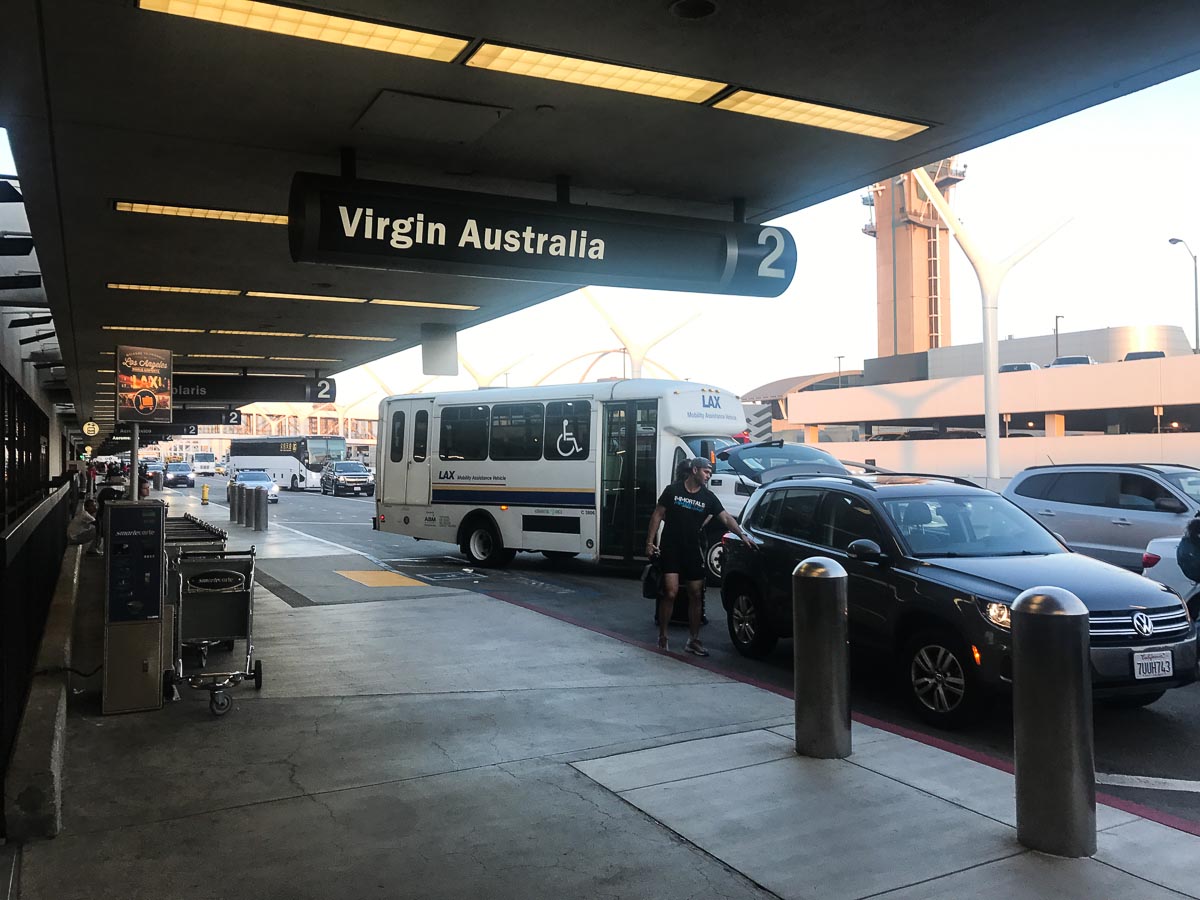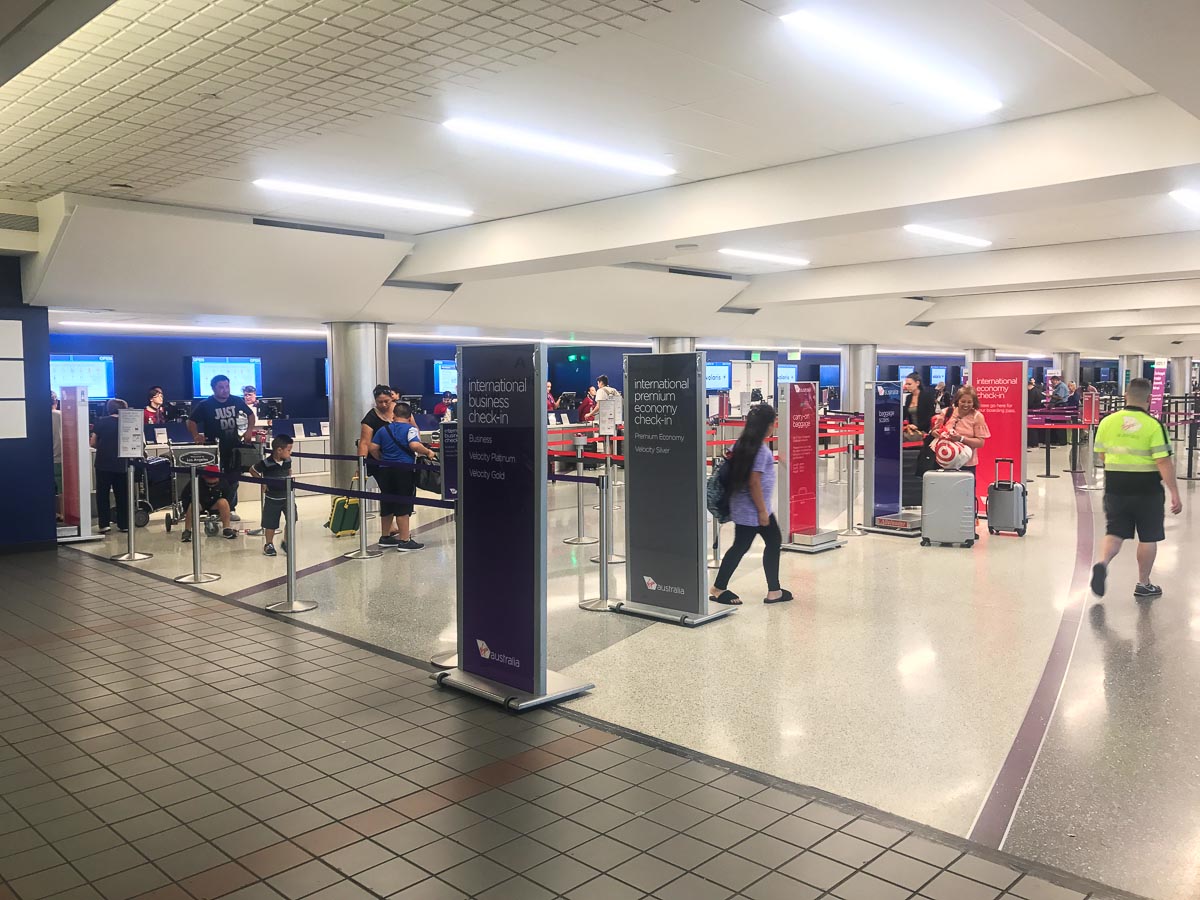 The lounge is located on level 6 of the terminal and the elevator is just to your left as you exit security.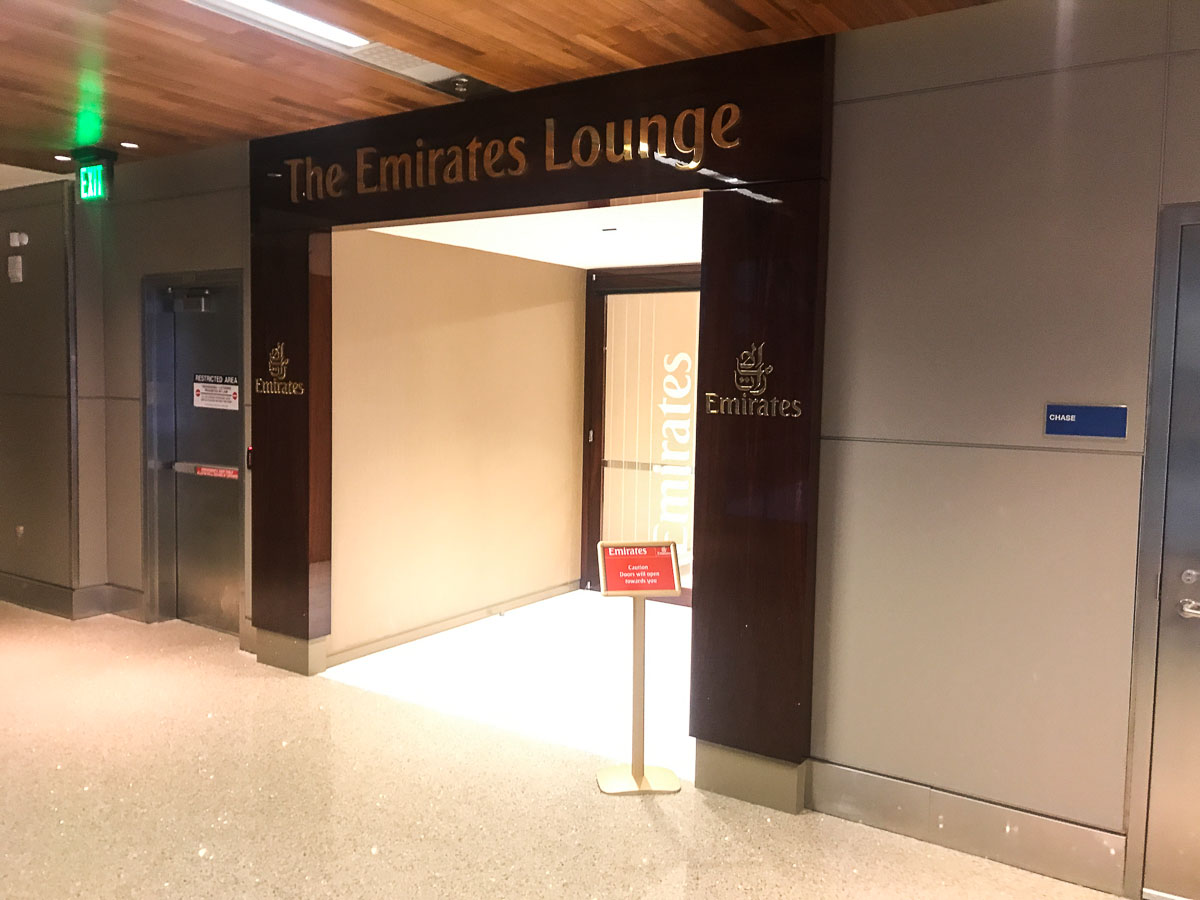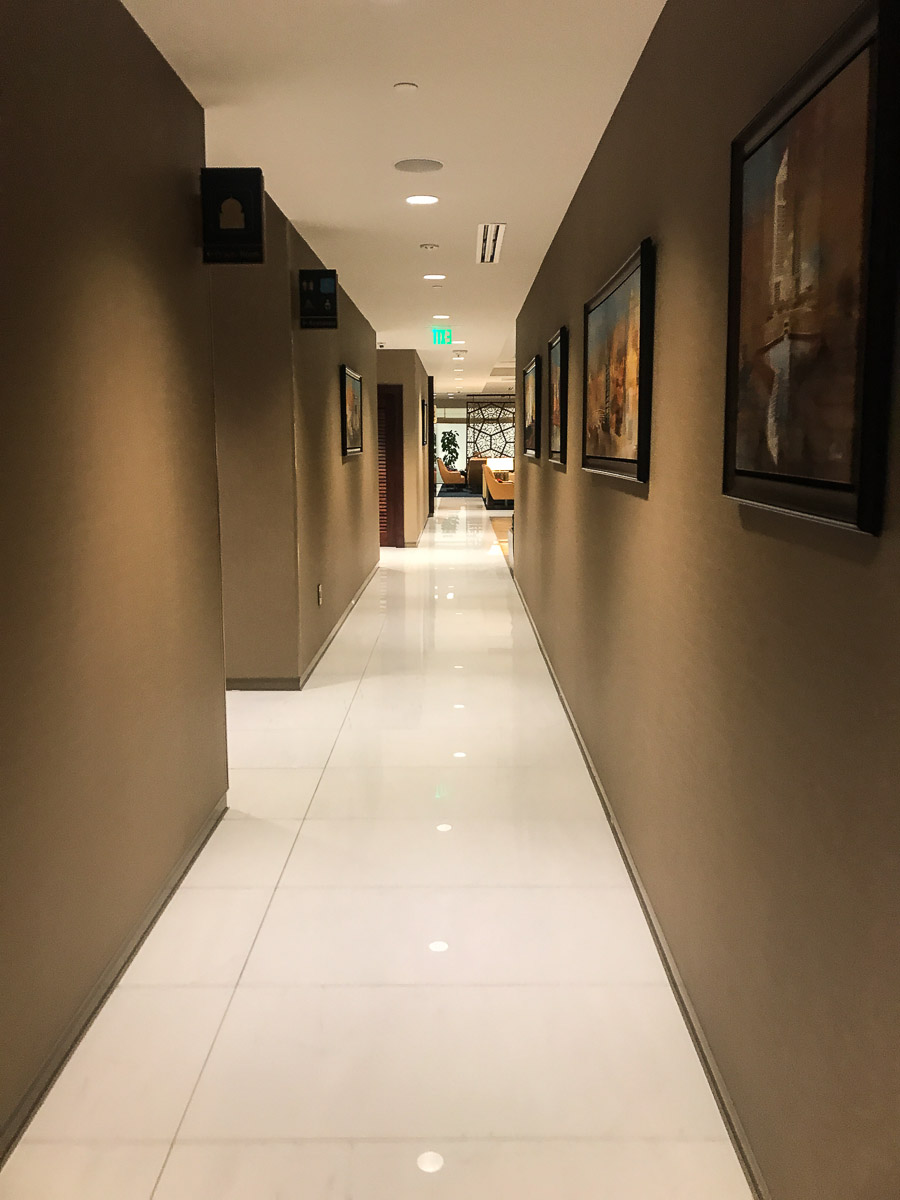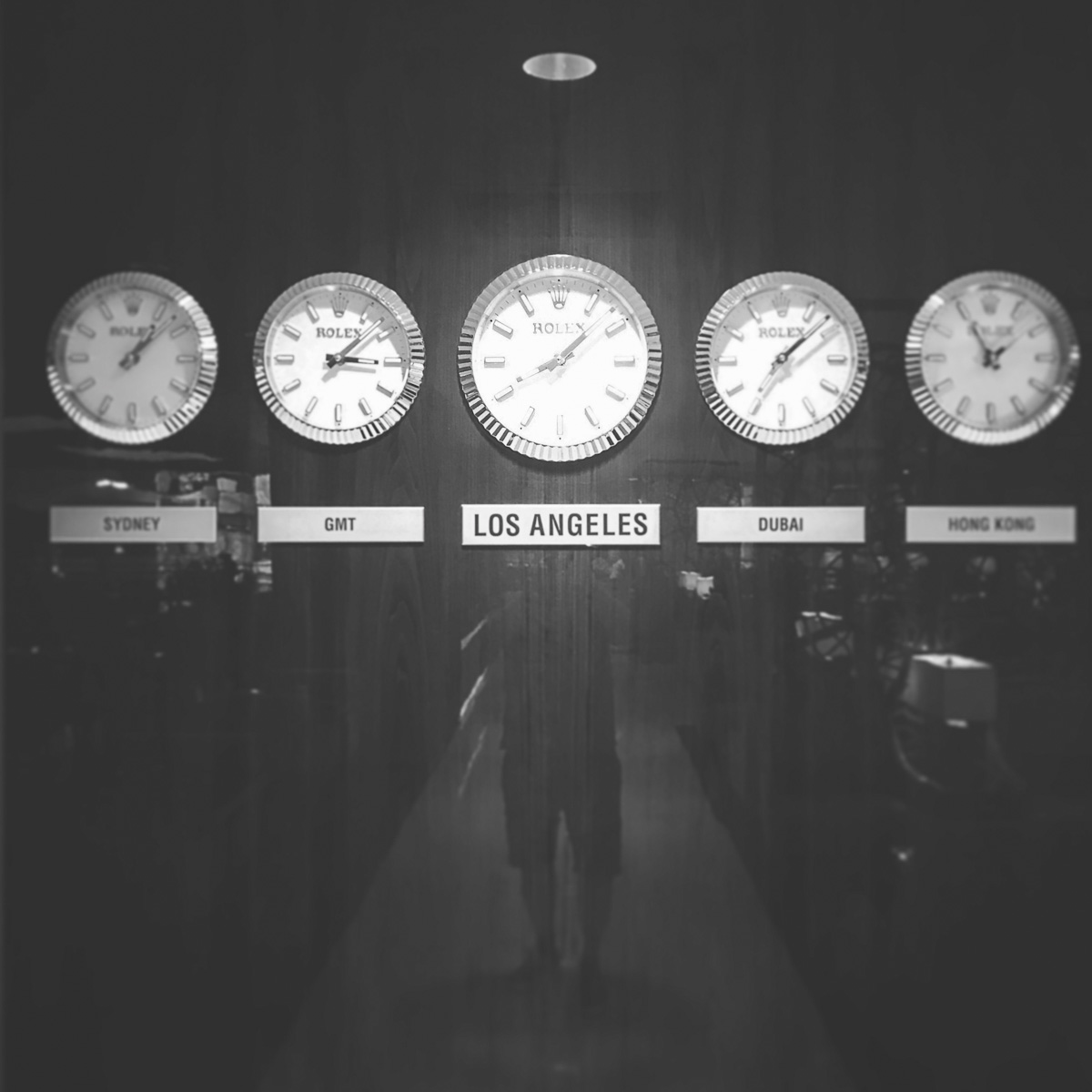 The overall lounge is a good size with lots of areas you can break out in to.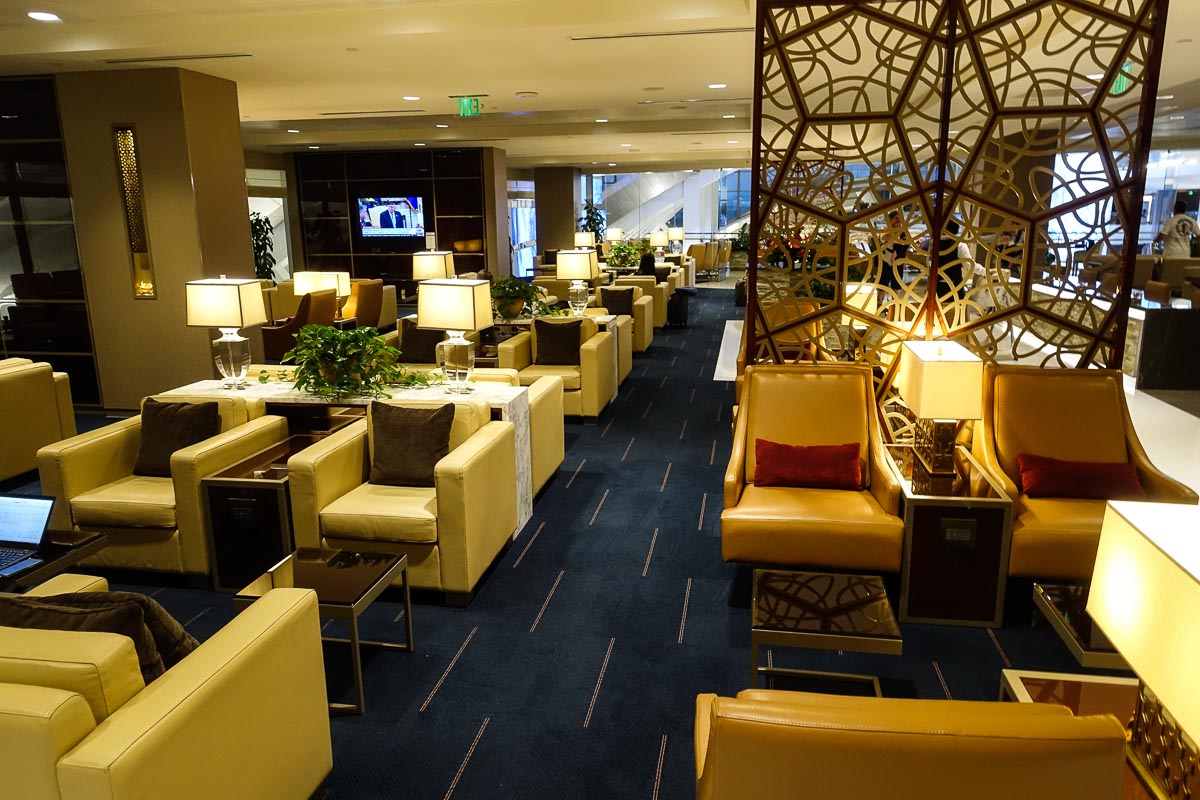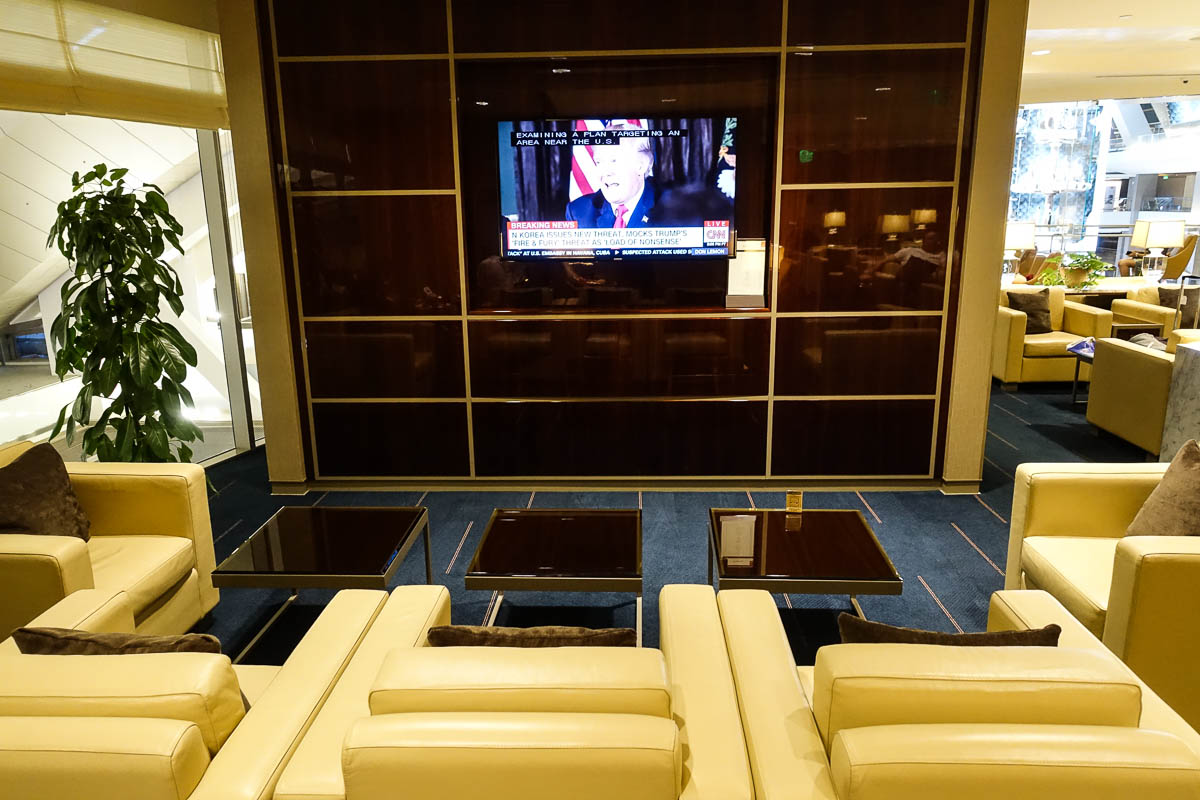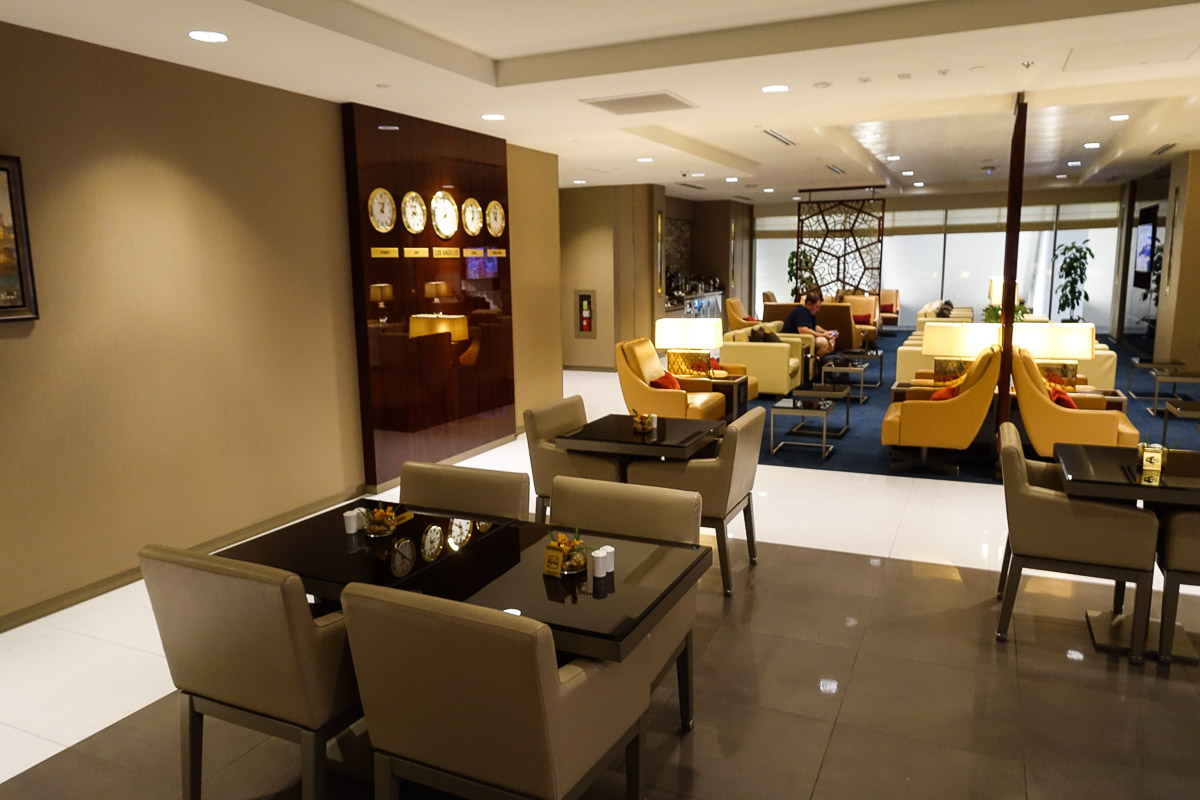 There is also a sit down dining area that contains a well-stocked buffet and bar area.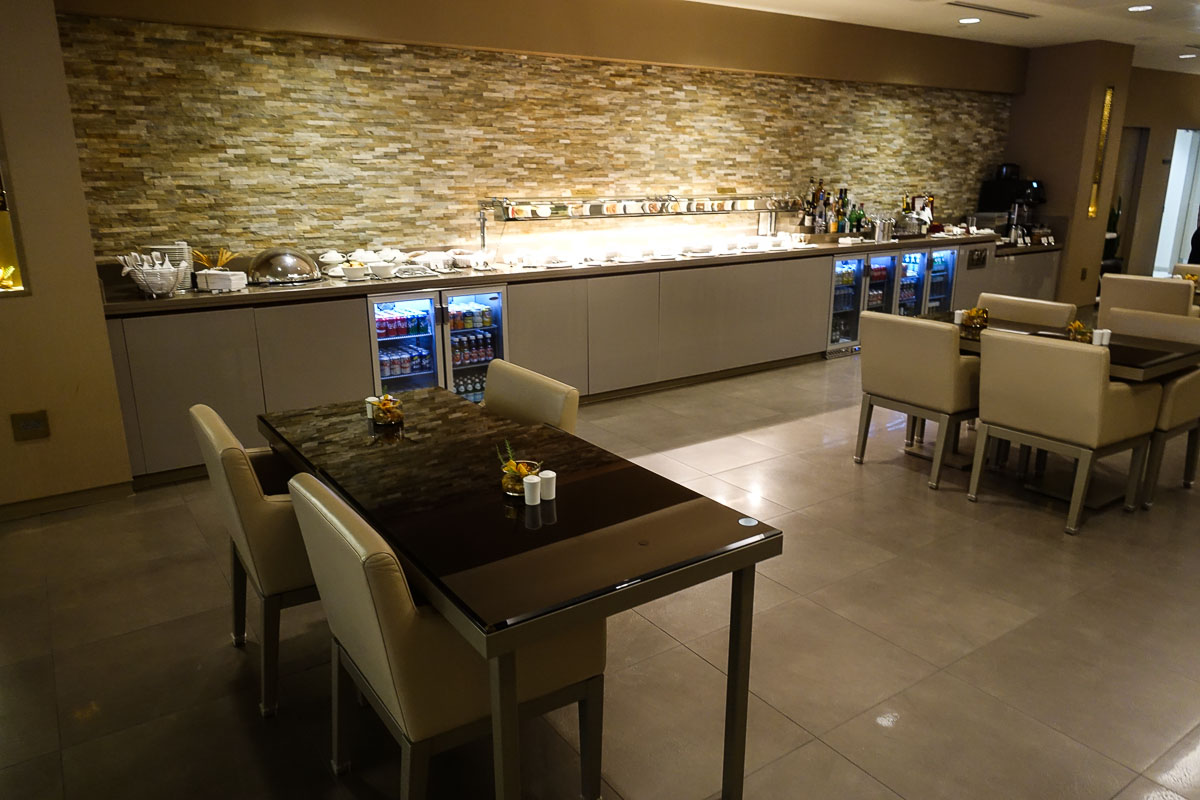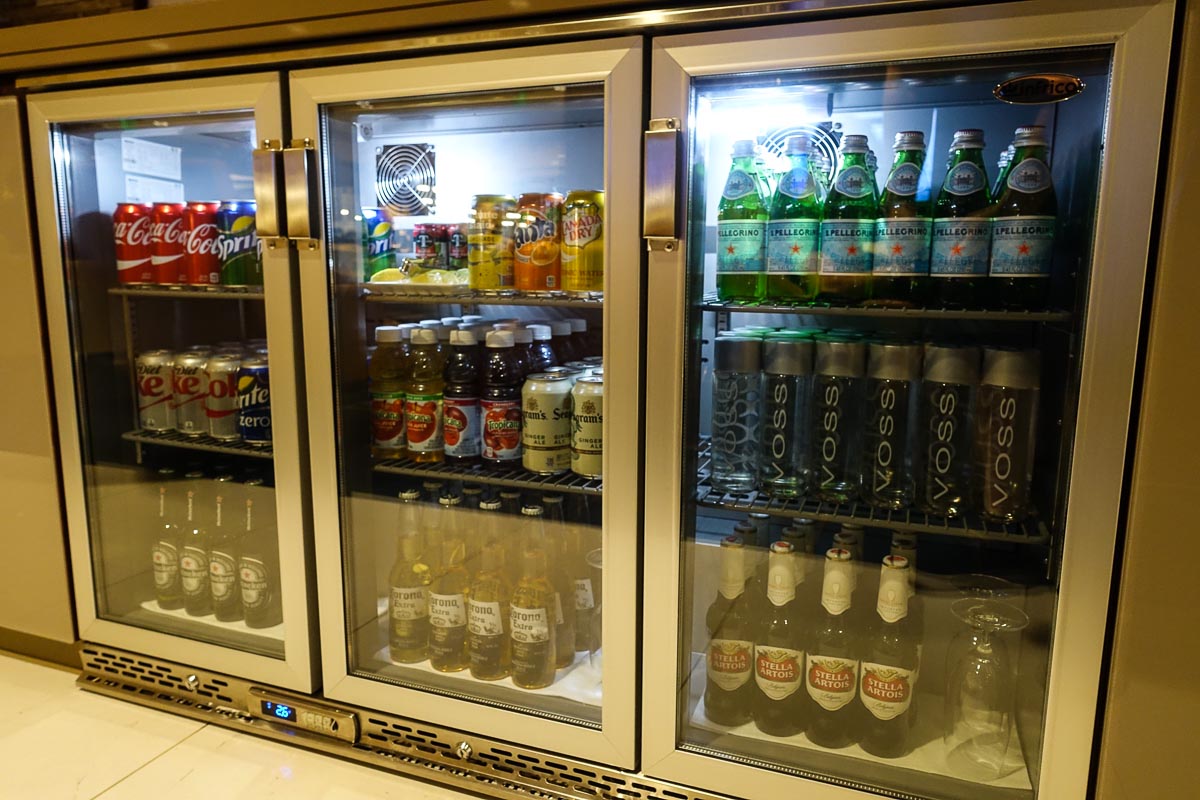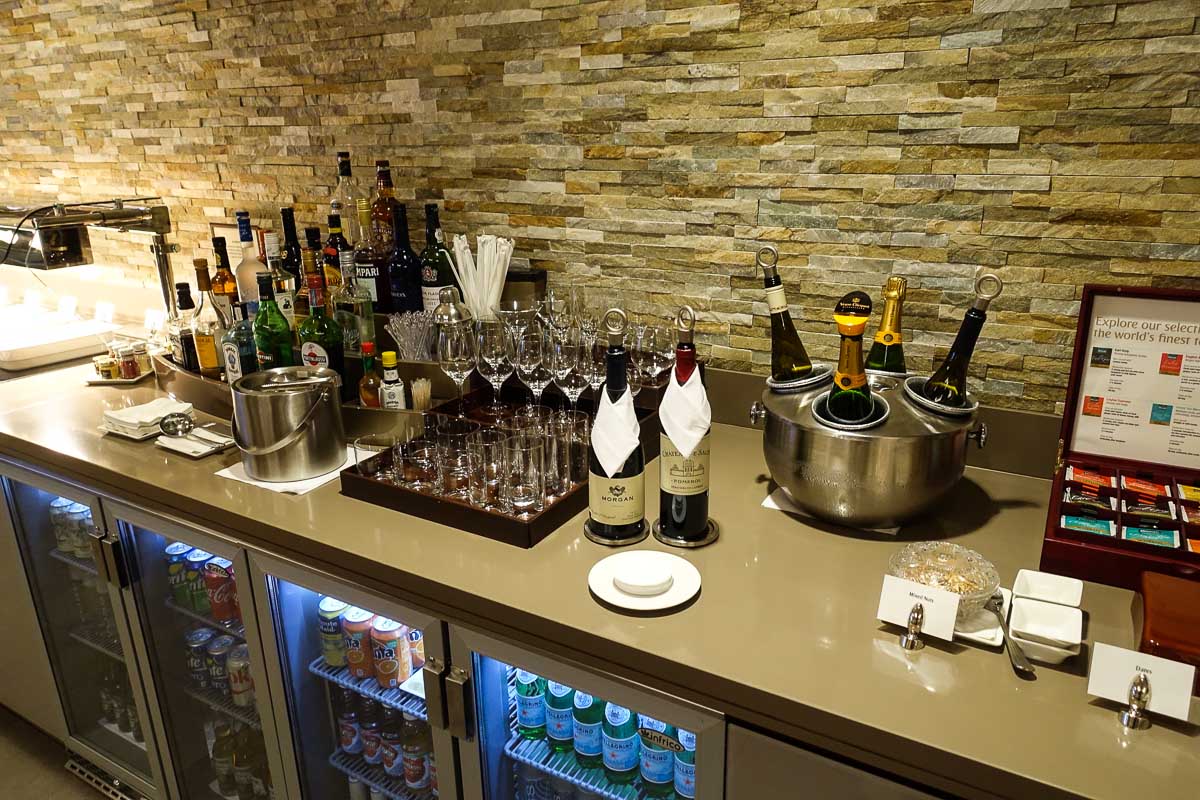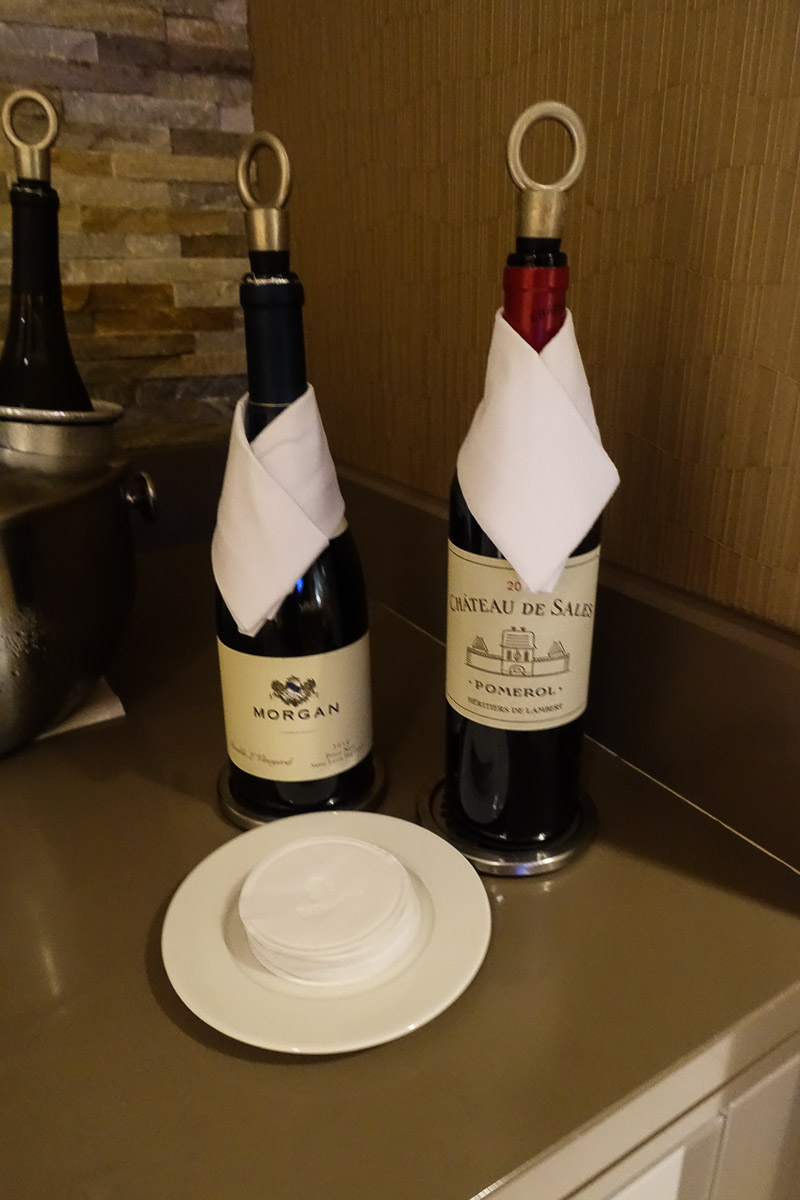 Whilst the lounge doesn't have an a la carte menu, the buffet seems to have ok food.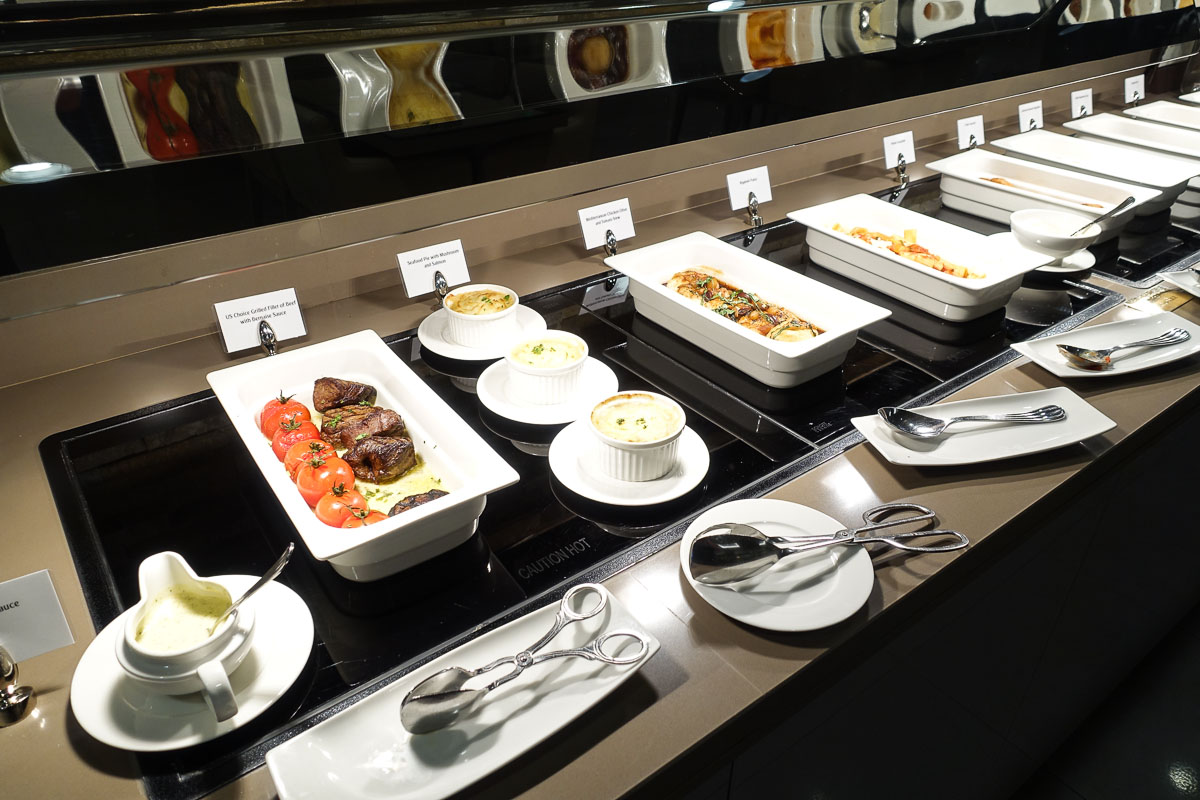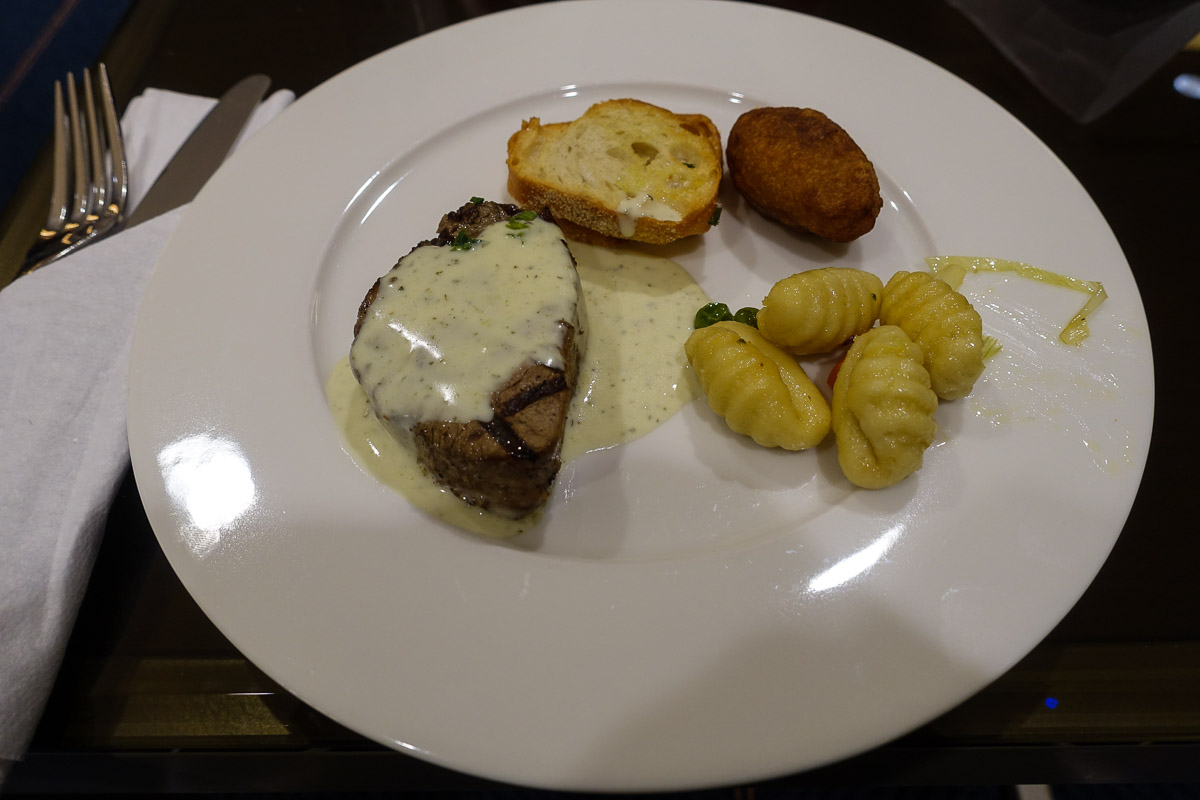 There is also an additional bar in the back corner of the lounge.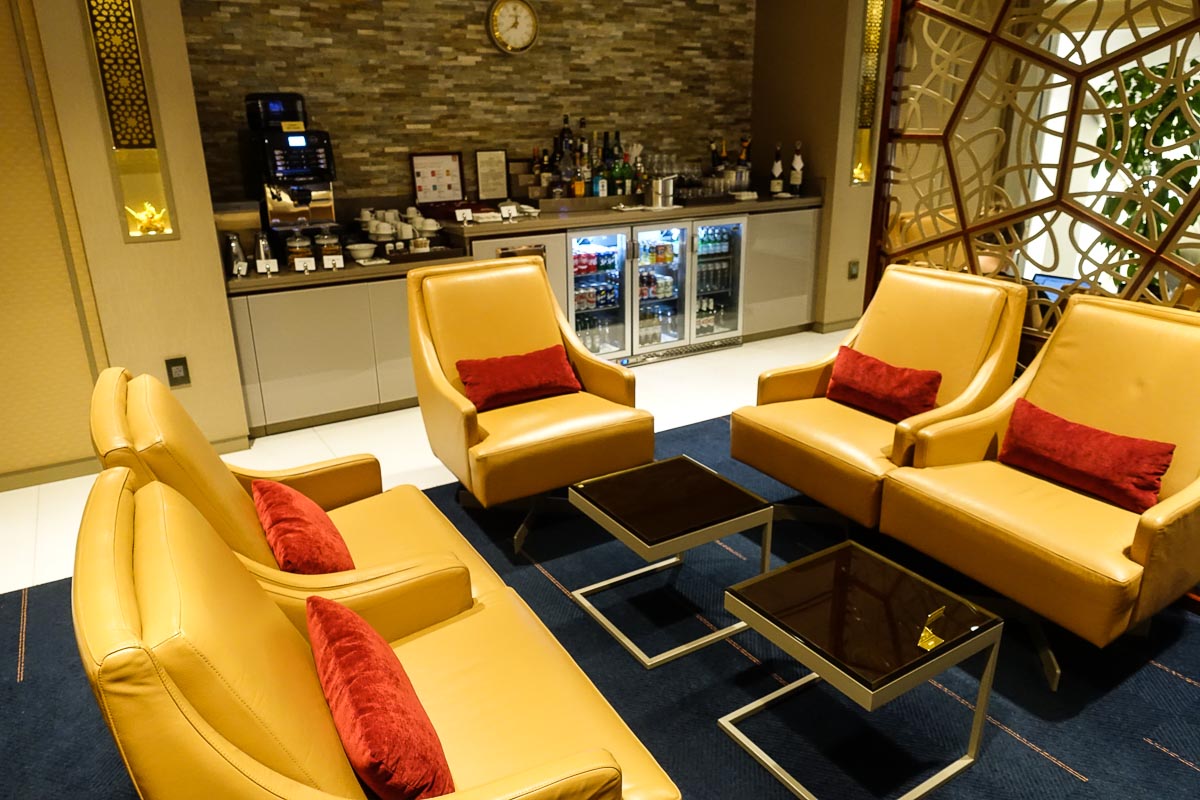 One feature I liked about the lounge was an outdoor terrace area that overlooked the shopping section of the terminal below. Whilst a little noisy to sit out there it gave a really open feel to the lounge.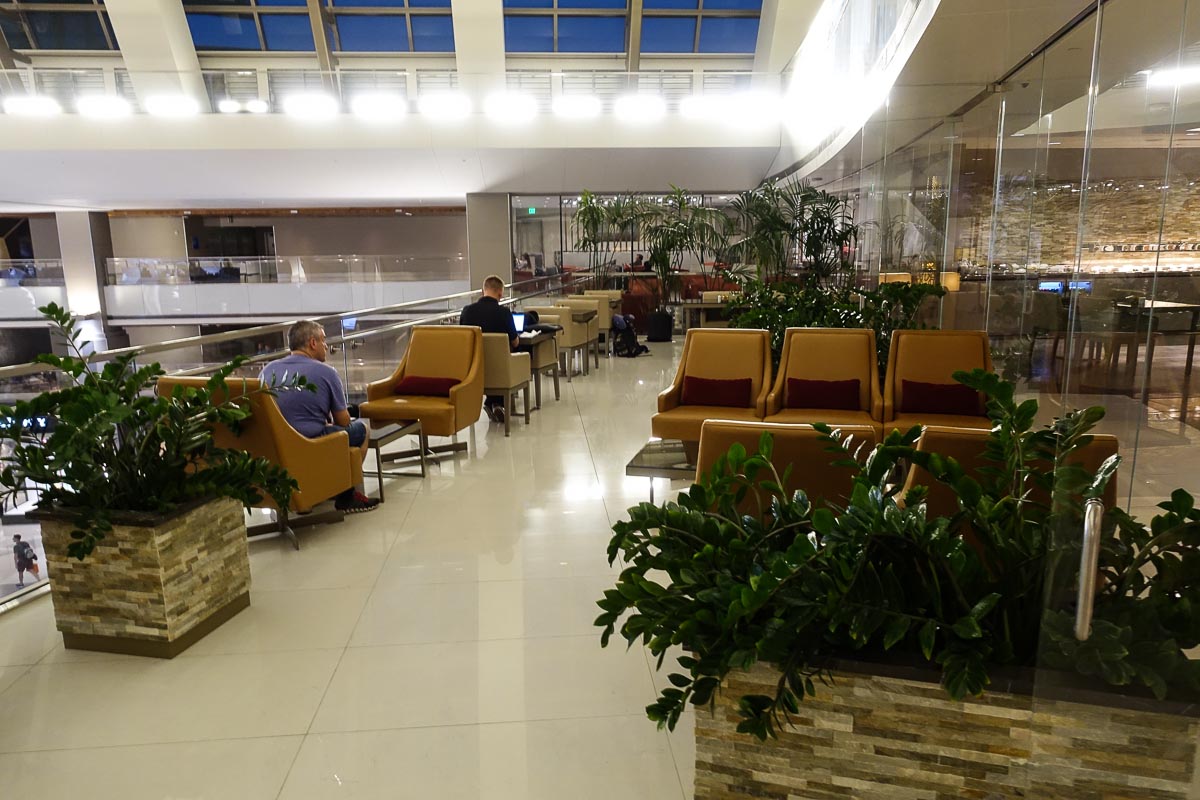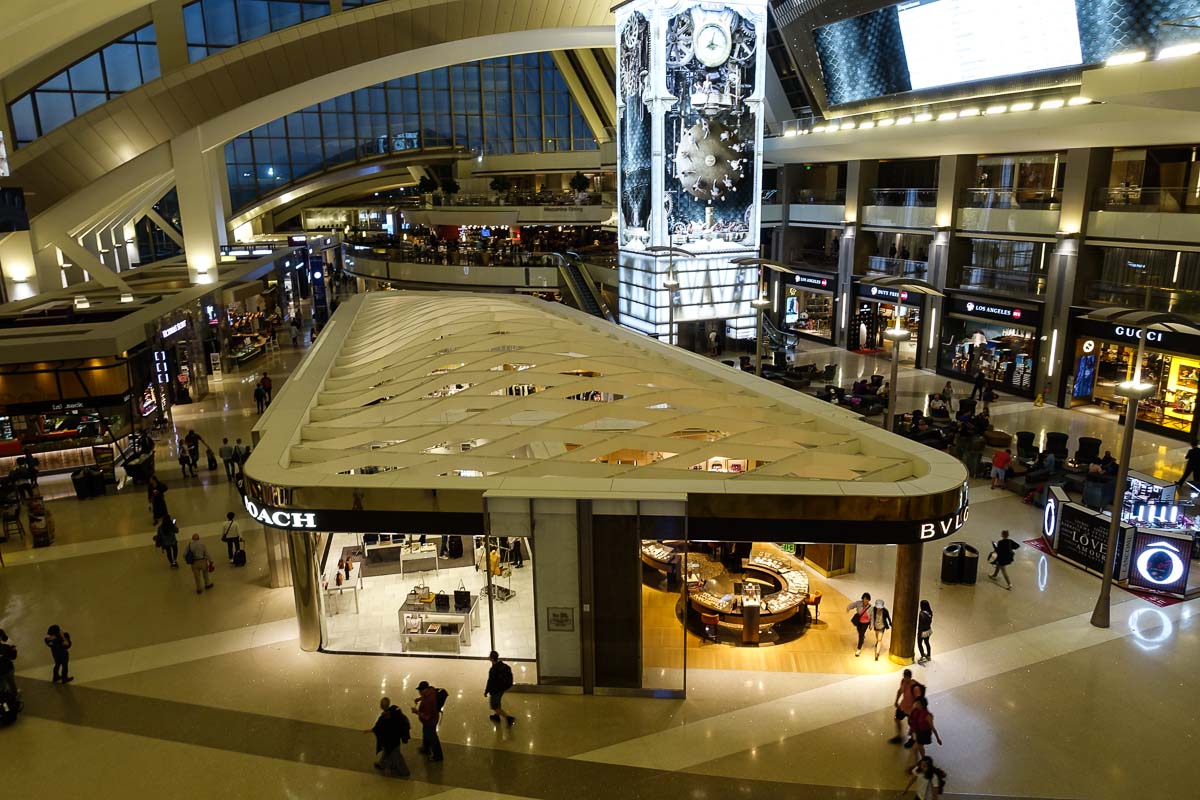 There is also a small business area that contains 5 computers, desks and a printer.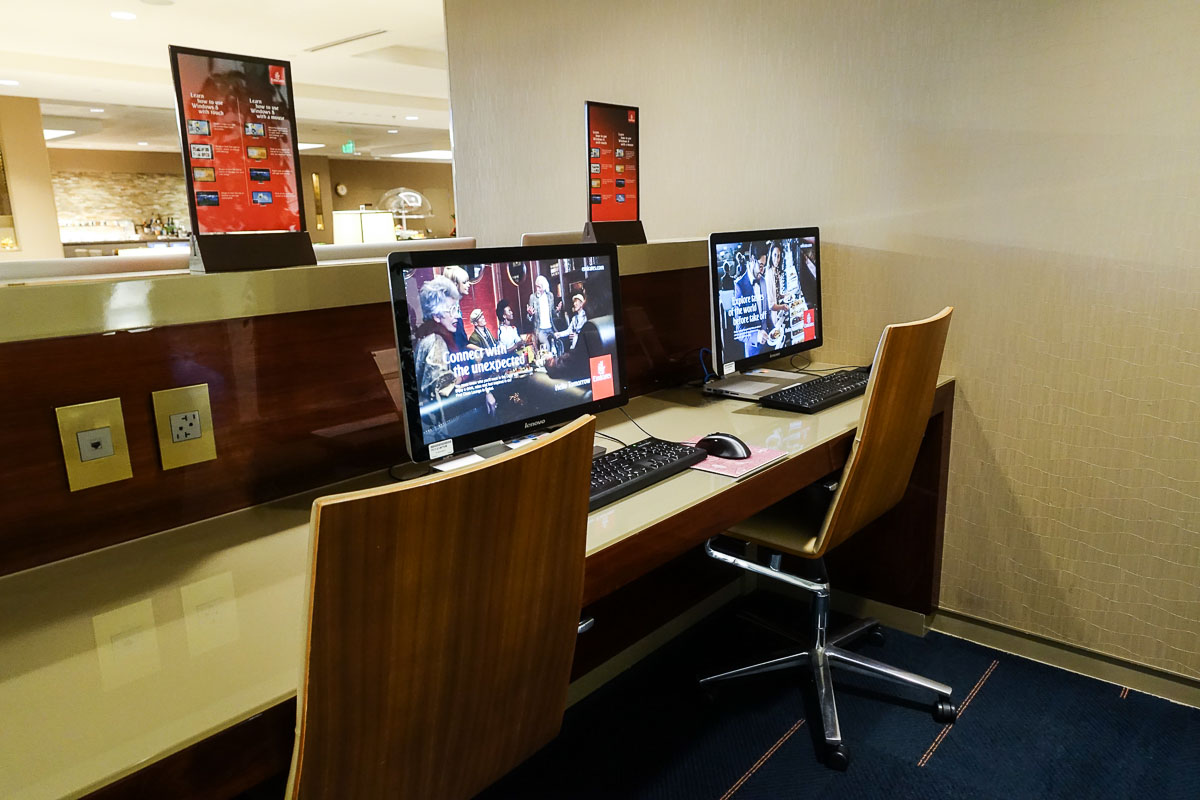 The bathrooms were clean and a reasonable size with each bathroom having two showers that you can access on a first come first serve basis. One shower was significantly larger and marked for wheelchairs and the other shower was quite small.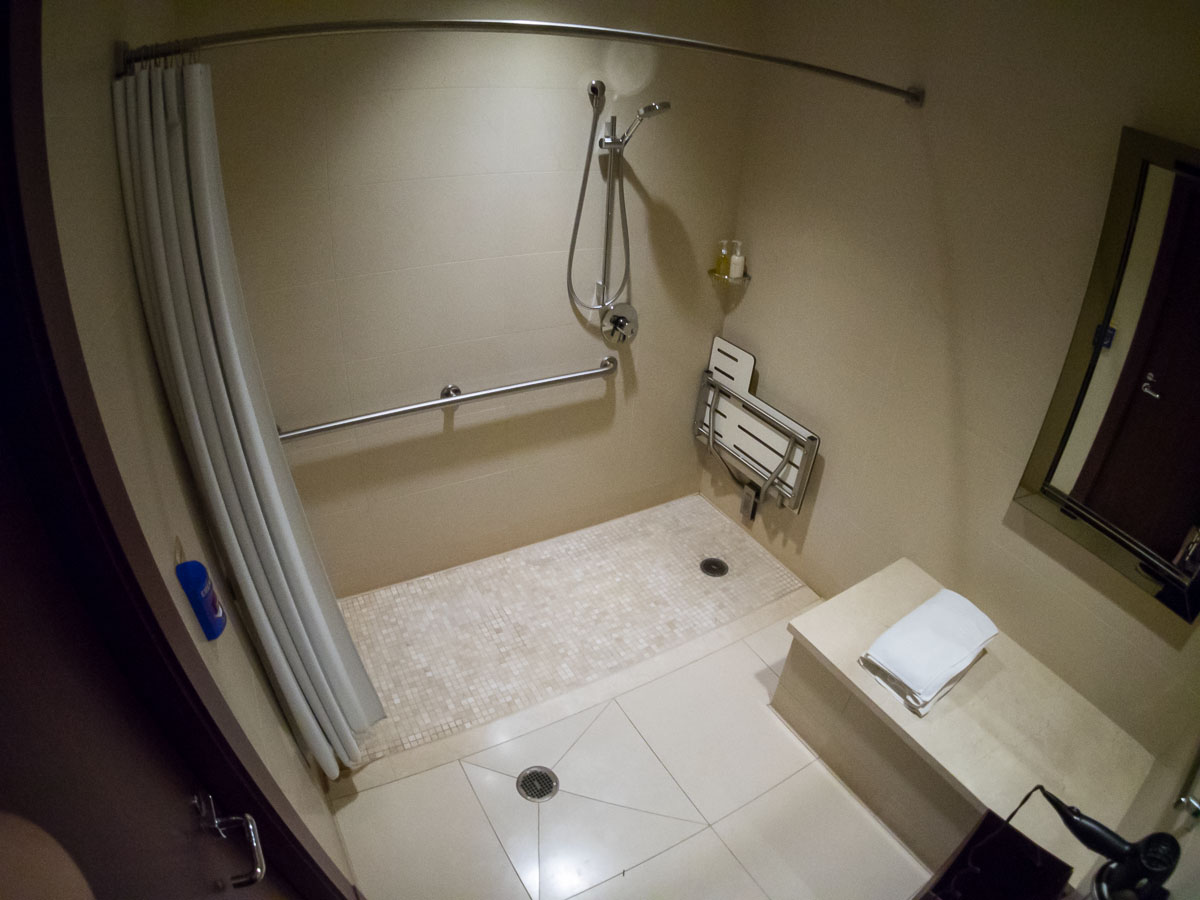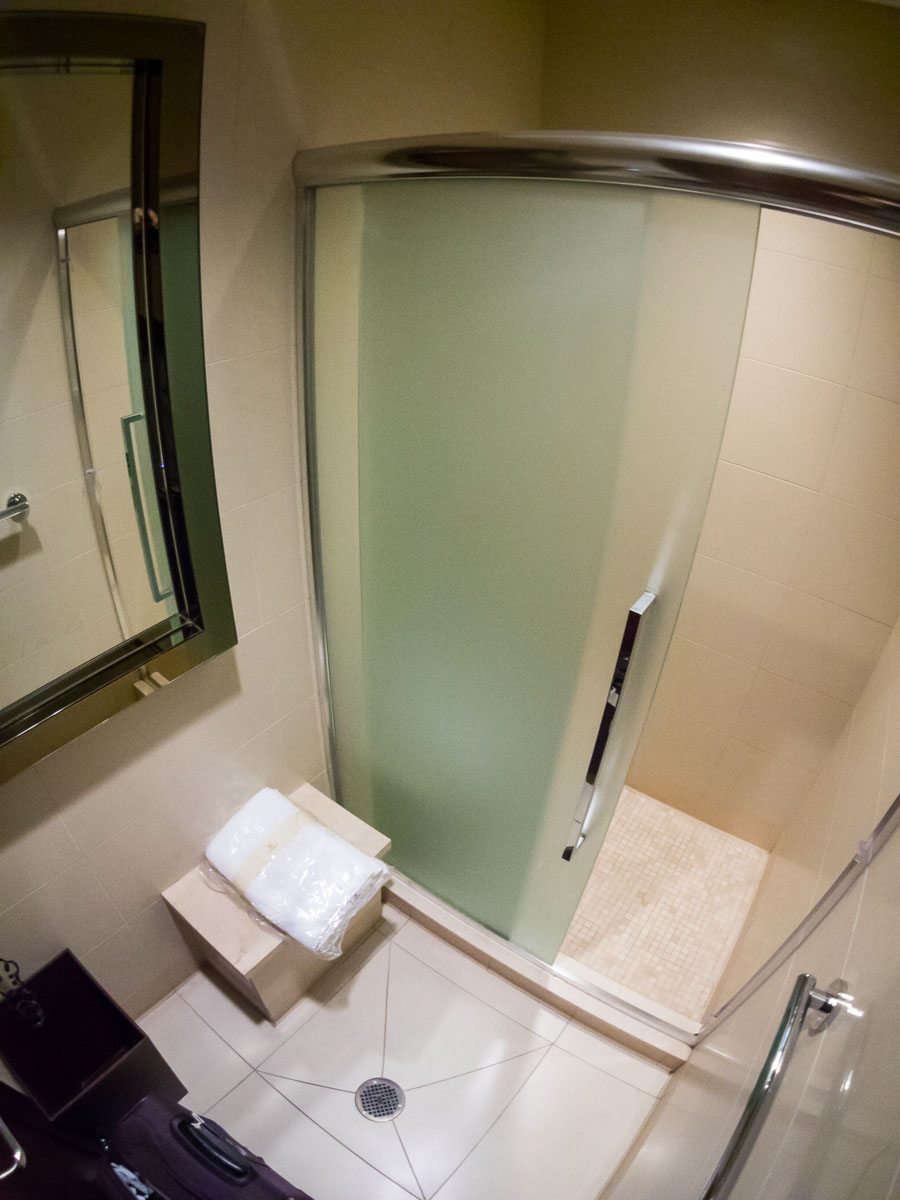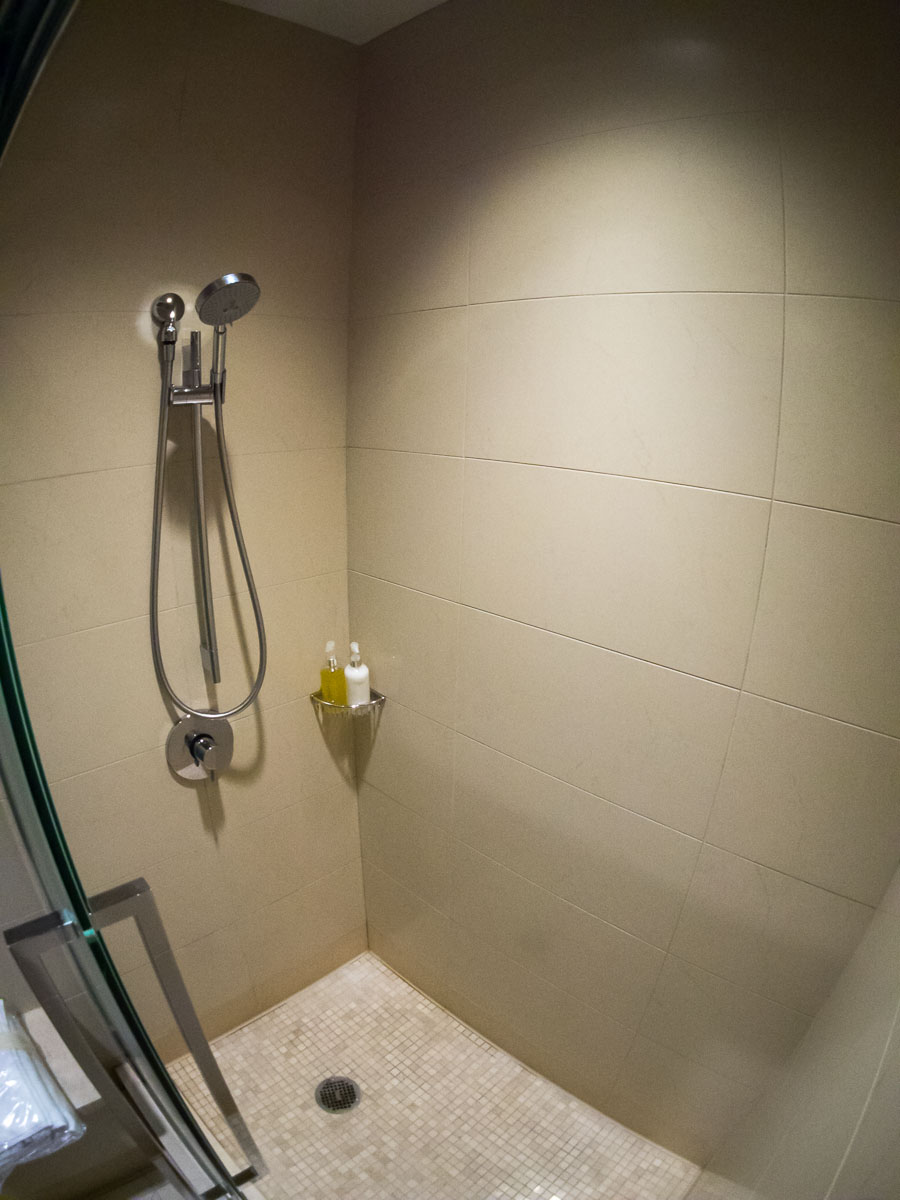 Overall I was impressed with the Emirates LAX lounge, it was well laid out, not crowded and had plenty of space to allow passengers to find a quiet spot to sit and rest prior to boarding.