Review: New Sydney AMEX Lounge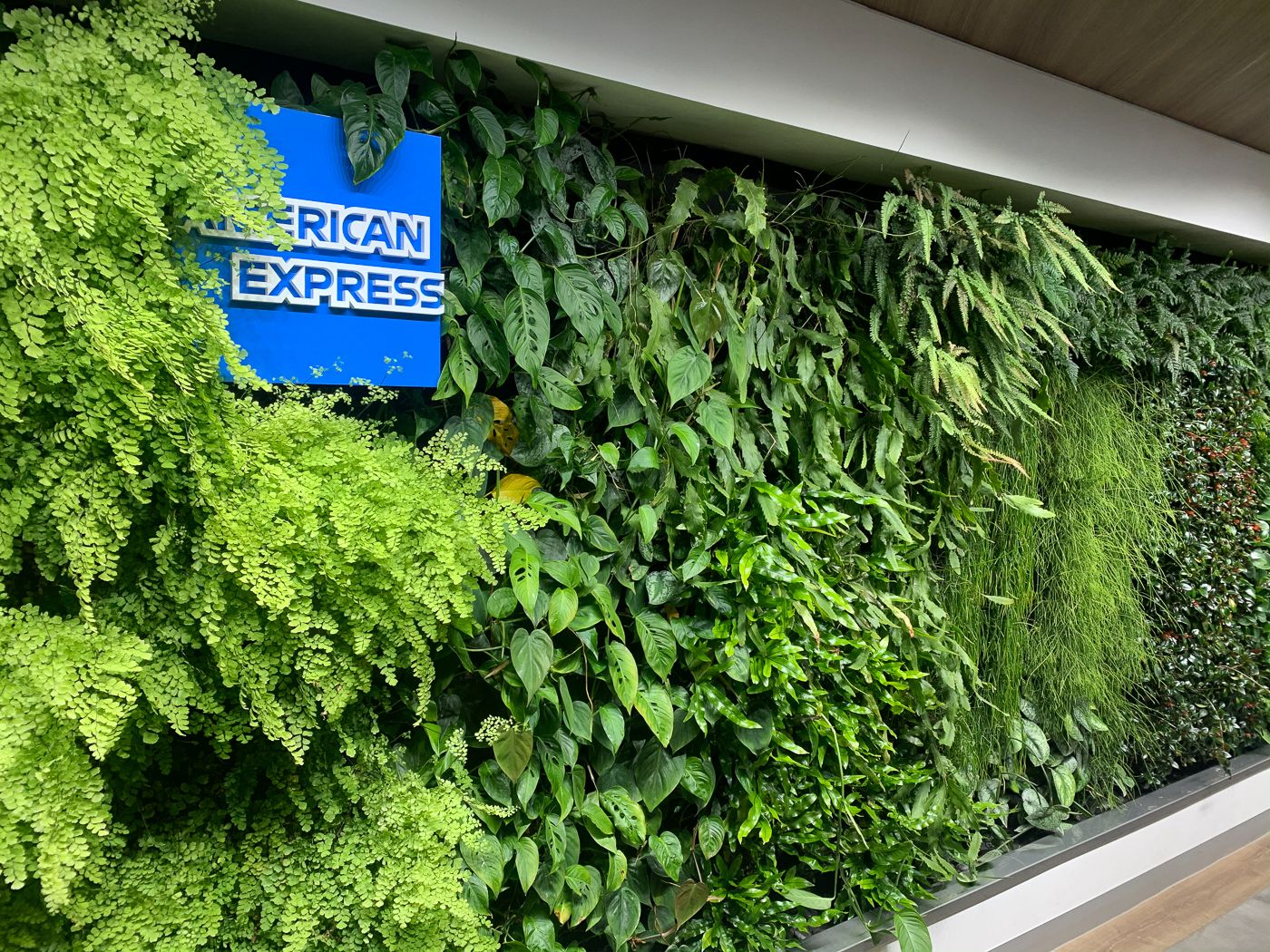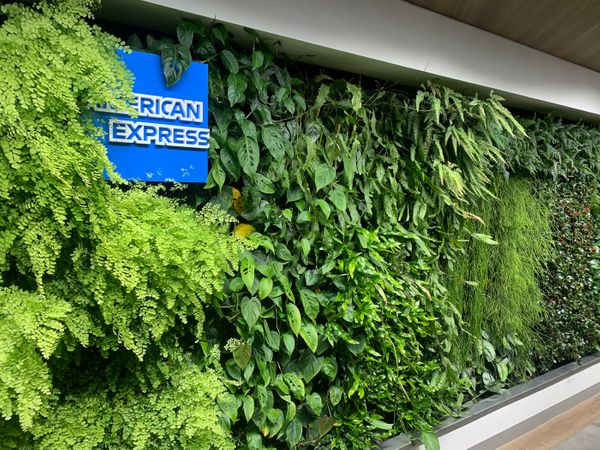 Table of Contents
Snow, Sand and Refundable Bookings
Review: New Sydney AMEX Lounge
Review: ANA NH880 787 Business Class Sydney to Tokyo
Review: Niseko Village Hilton
Review: Osaka Kansai JAL Sakura Lounge
Review: Emirates EK317 A380 First Class Osaka to Dubai

We arrived at Sydney airport and made our way to the check in counter. Check in went smoothly, thankfully I had the details of our flight departing Japan as apparently Japan require you to prove you have a booked flight departing the country if you are entering on a one-way ticket.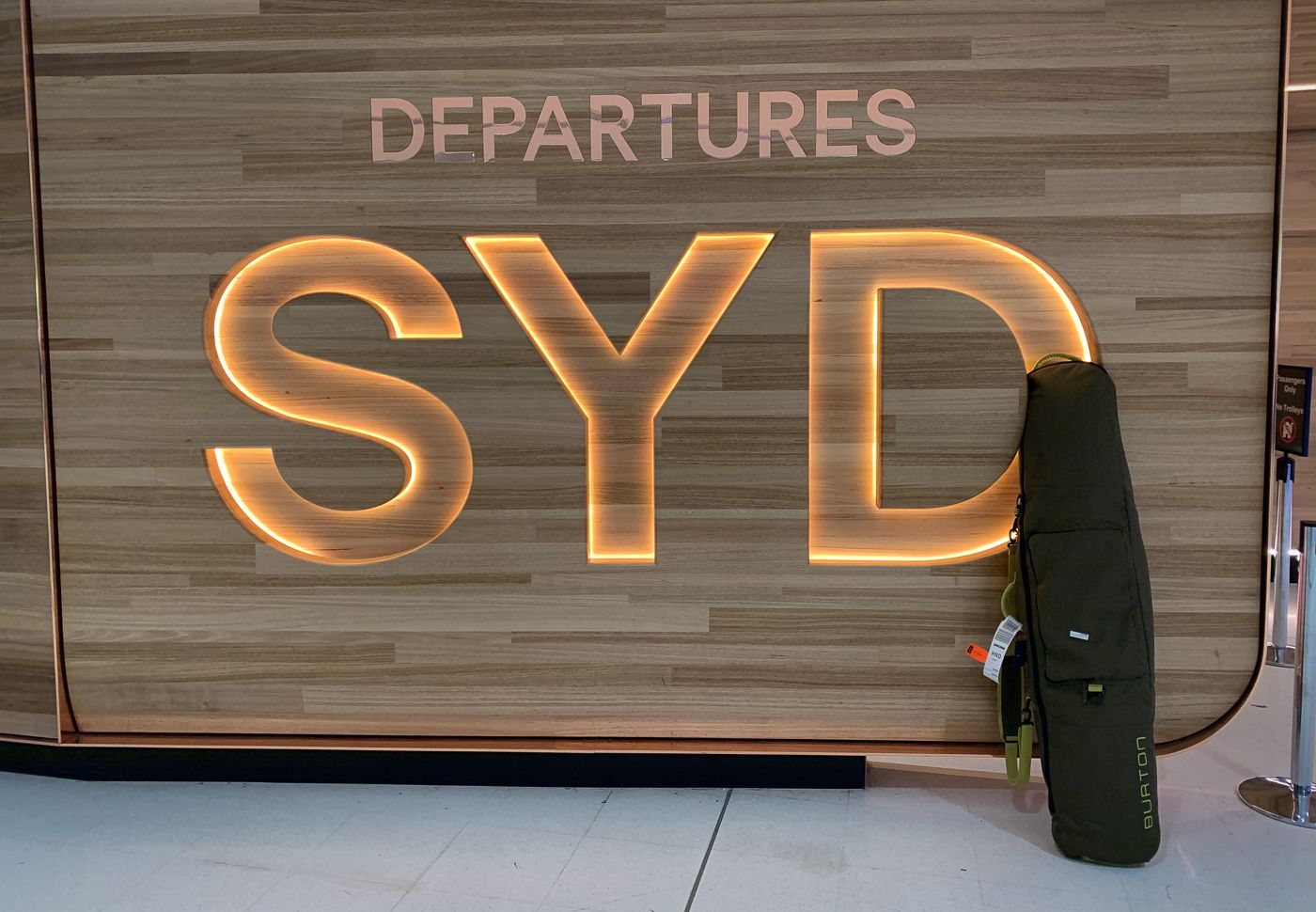 Murphy's law meant that we had to walk from one end of the departure hall to the other to drop our ski bags off at over-sized luggage counter. I couldn't resist taking a quick photo at the iconic SYD sign. The group next to us seemed very confused when they realised that my snowboard bag was the star of the photo.
After dropping off the over sized luggage we headed through immigration, which was amazingly fast. The airport seemed absolutely empty for a weekday evening. Once in the terminal we browsed some shops and then made our way to the lounge. As ANA is part of Star Alliance, you can access either the Singapore Airlines or the Air New Zealand lounge. As we had been to both of them previously, I figured we would check out the new AMEX lounge that opened last November, which is conveniently located right below both the SQ and NZ lounges.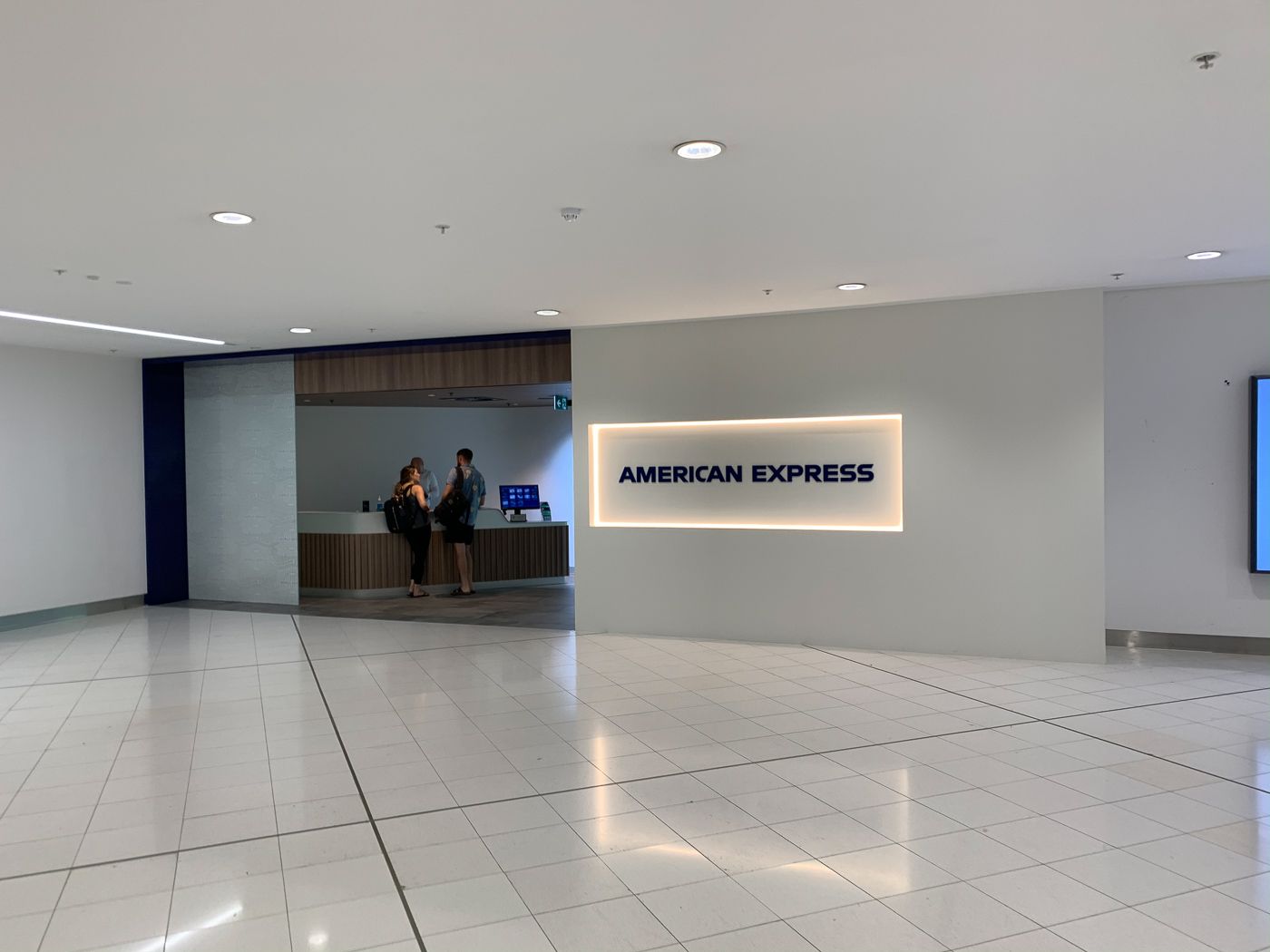 After entering the lounge it opens up to a large bar with a dinning area to the left and a more traditional seating to the right.
Dining & Food
As it was 7pm we headed straight for the dining area to grab a snack. The area consisted of several tables, booths and larger seating areas.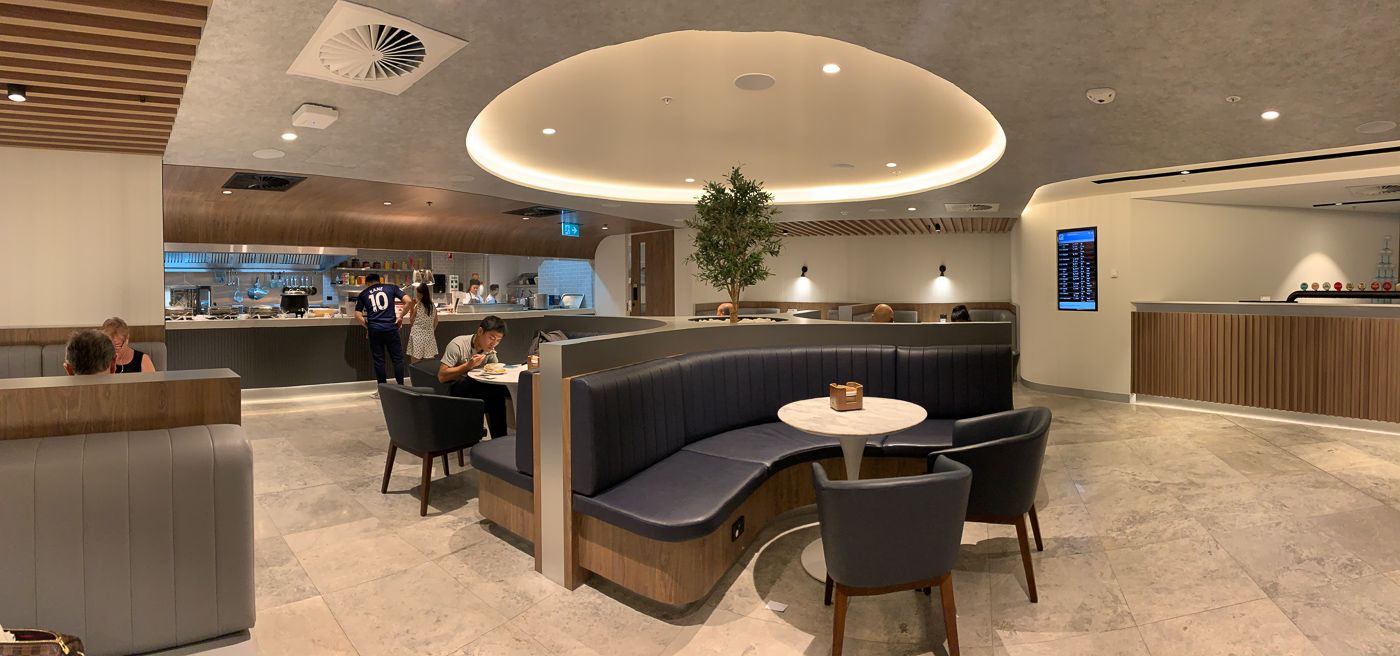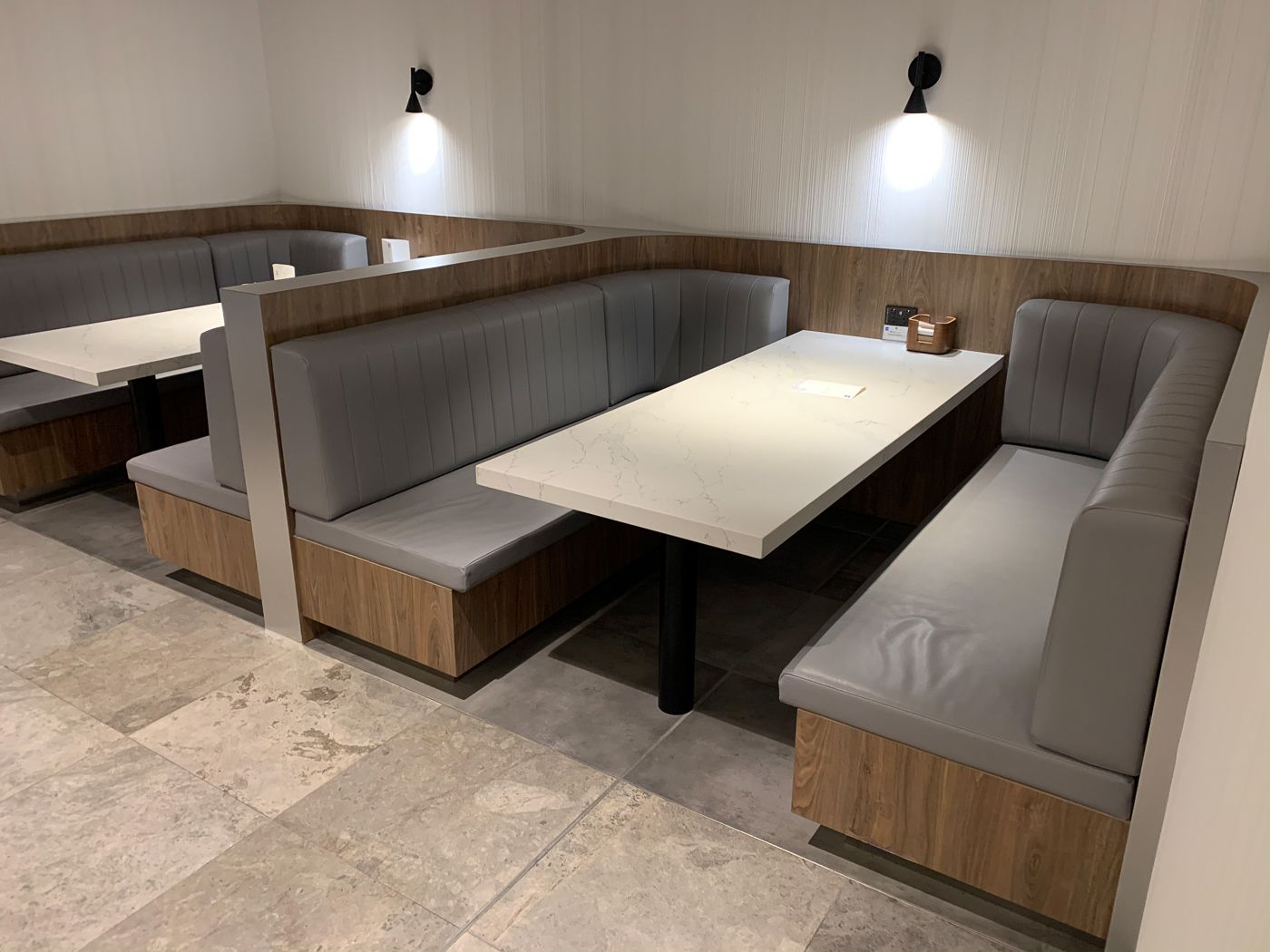 There is both a buffet area as well as a small a la carte menu that is made to order.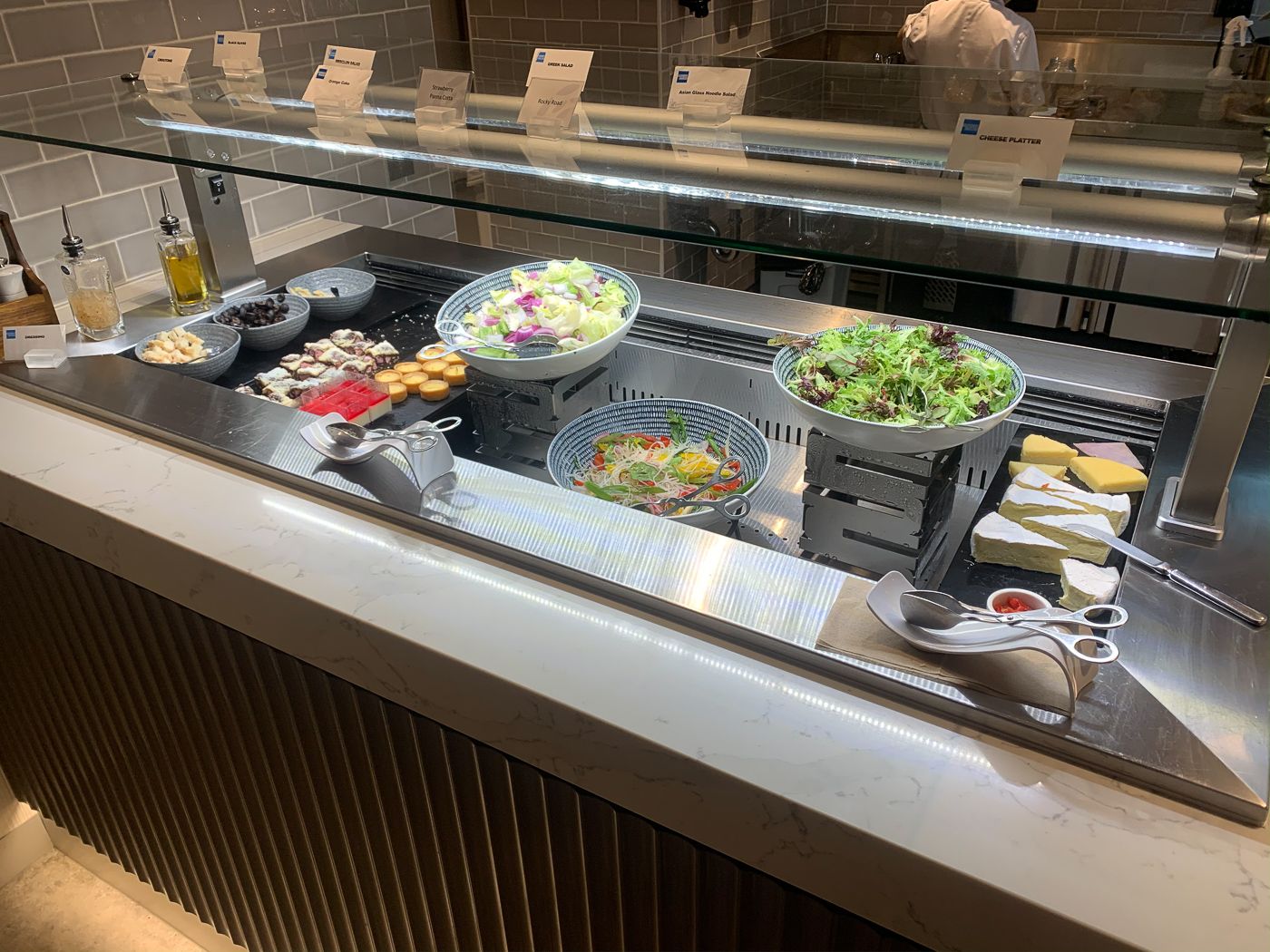 I was impressed with the selection on the menu, considering most other business lounges in Sydney airport only offer a limited selection of hot buffet style food, this was a welcome change.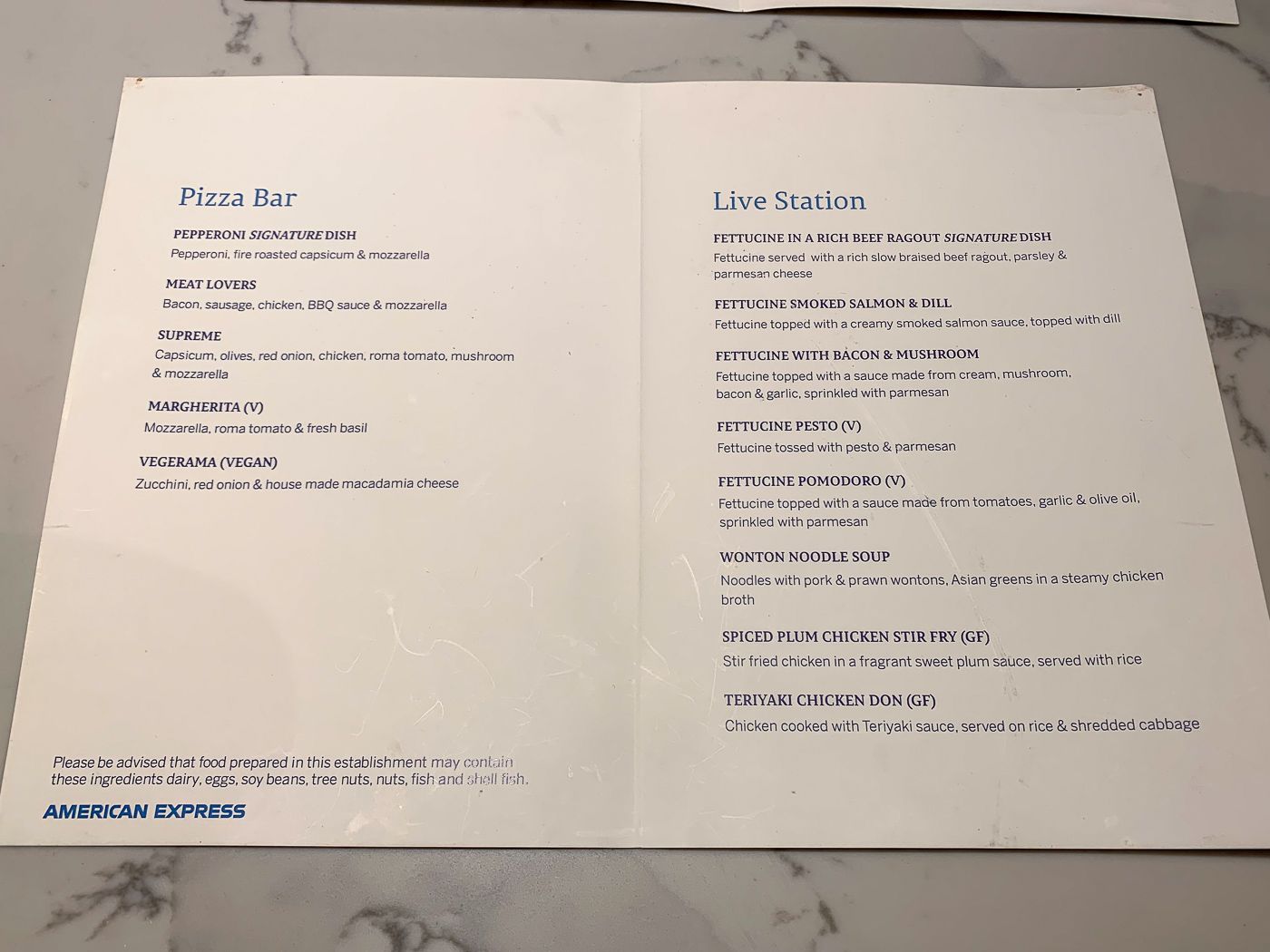 I only wanted something light as I was planning on having a proper dinner on the flight so I went with the wonton noodle soup. The soup was pretty tasty, it wasn't the best wonton noodle soup I've had, but it wasn't too bad either. With maybe the exception of the lasagna in the QF lounge, I would go as far as to say that it was the best food option I've had in any Sydney business class lounge.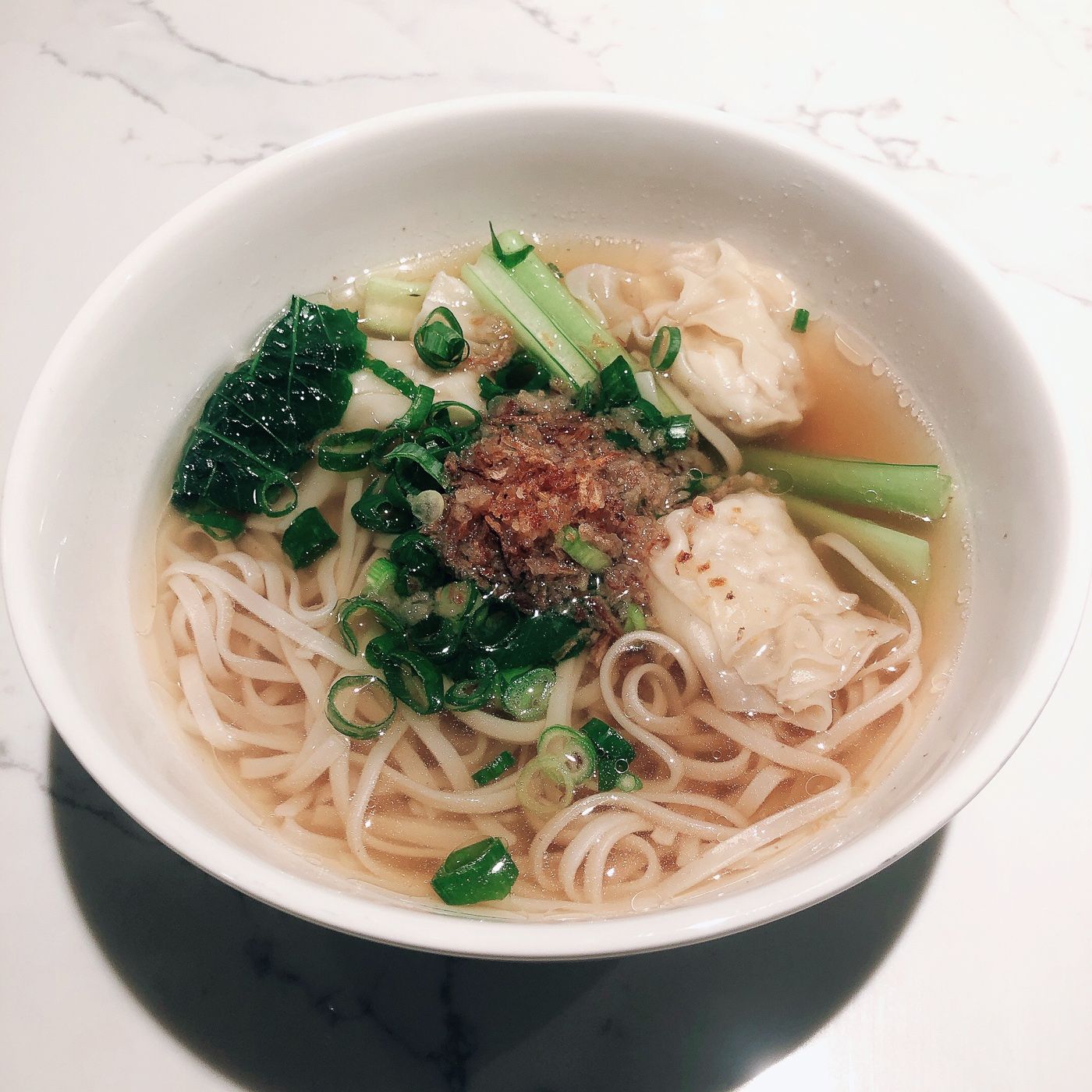 After finishing our food we went to check out the rest of the lounge. The other end of the lounge opens up to a decent sized seating area. There is also a long bench like table that is equipped with plenty of power points if you need to plug in and get some work done.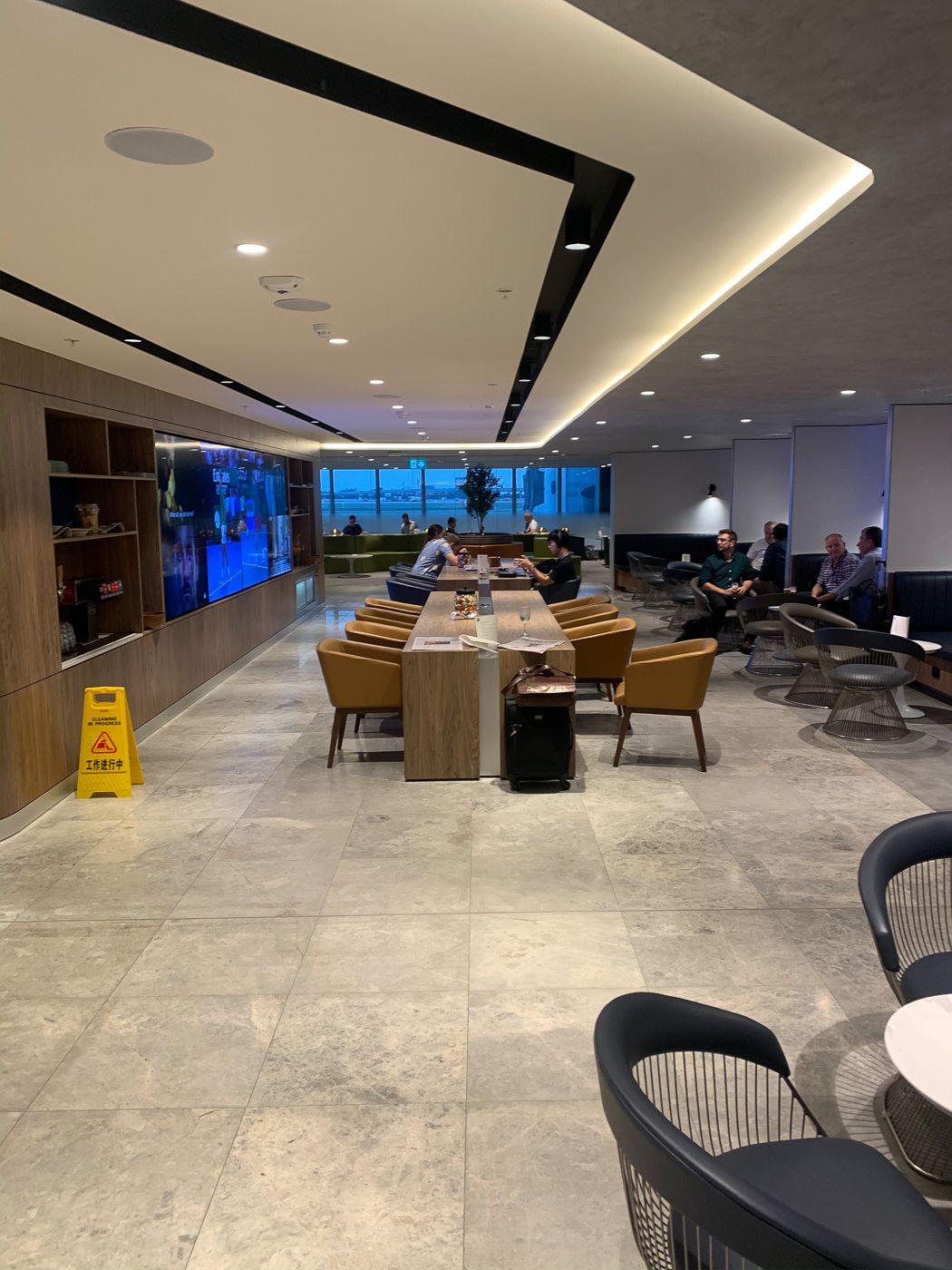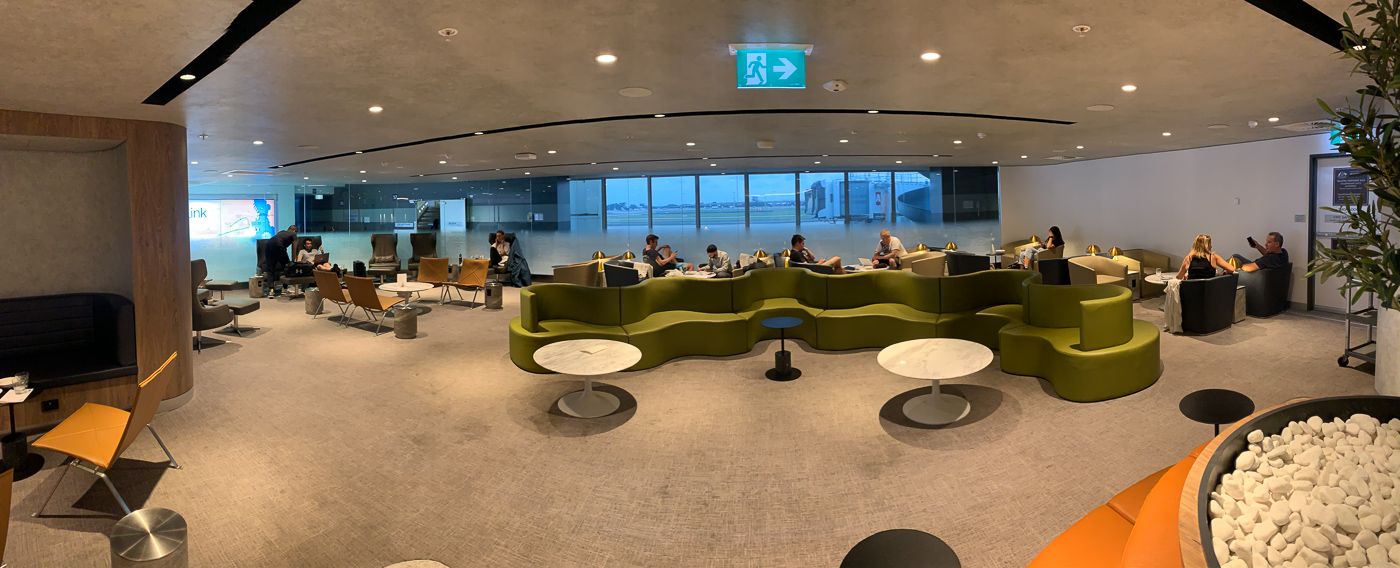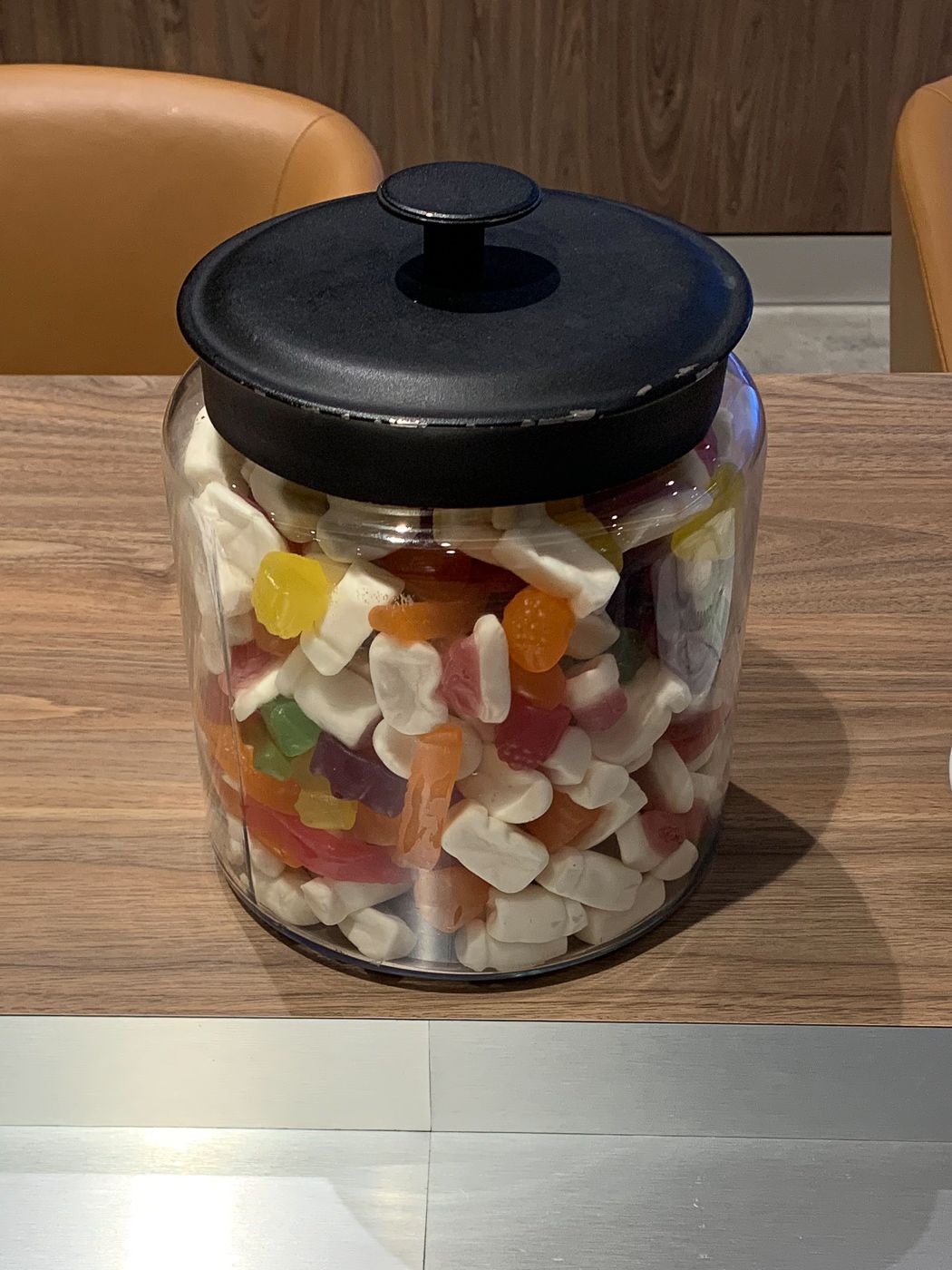 Unfortunately I didn't get a chance to check out the shower rooms as they were all in use, but the main bathroom was clean and had plenty of space.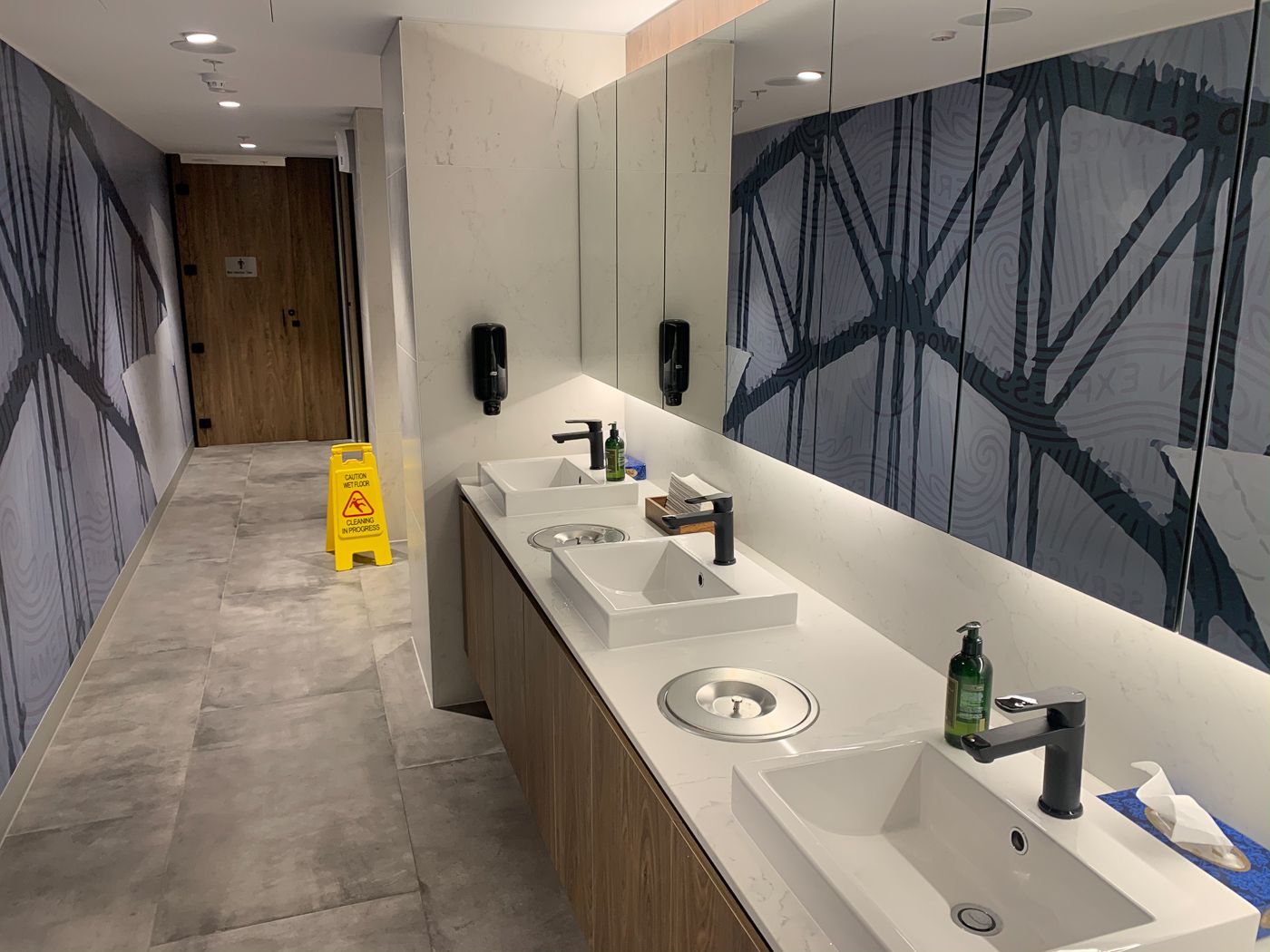 How do you get entry?
As long as you hold one of the eligible cards pictured below and a boarding pass for a departing flight on the same day you will be granted entry.
It should be noted that some of the cards offer unlimited access and some only offer a certain number of entries per membership year. But regardless, it is a pretty good perk to have!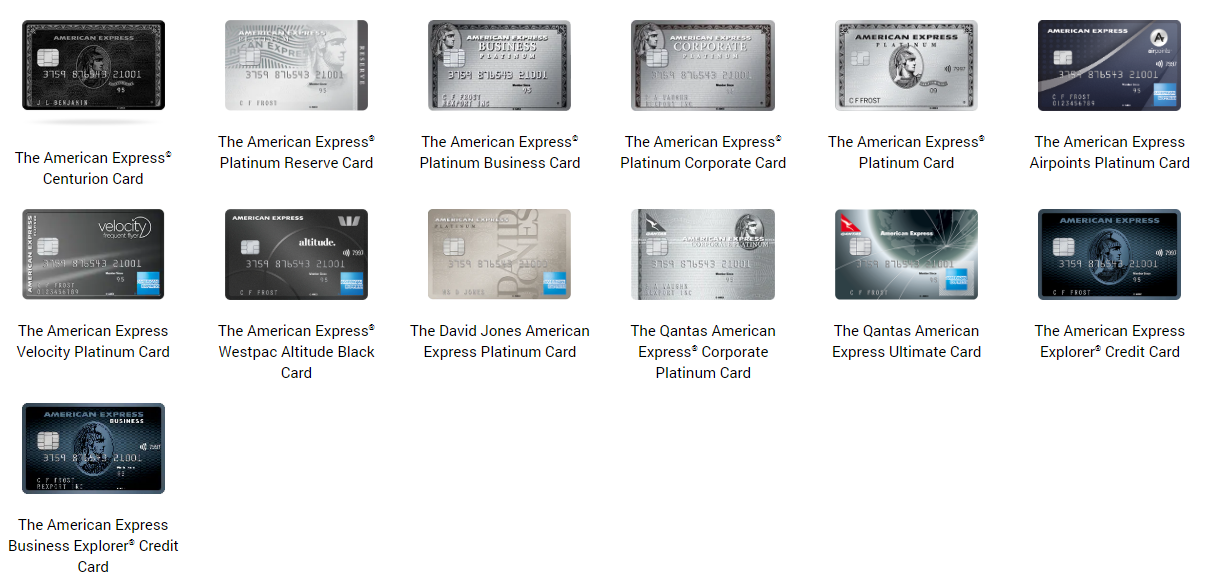 Overall Impressions
Overall I was very impressed with the new AMEX lounge, it is significantly larger than the previous lounge and has much more to offer in the way of facilities and dining options.
I would say that it is better than several other lounges like the Skyteam and Singapore business lounge at Sydney airport. If you have an AMEX card that gives you access, I highly recommend you check it out.