Singapore Airlines Launch New Suites & Business Class Products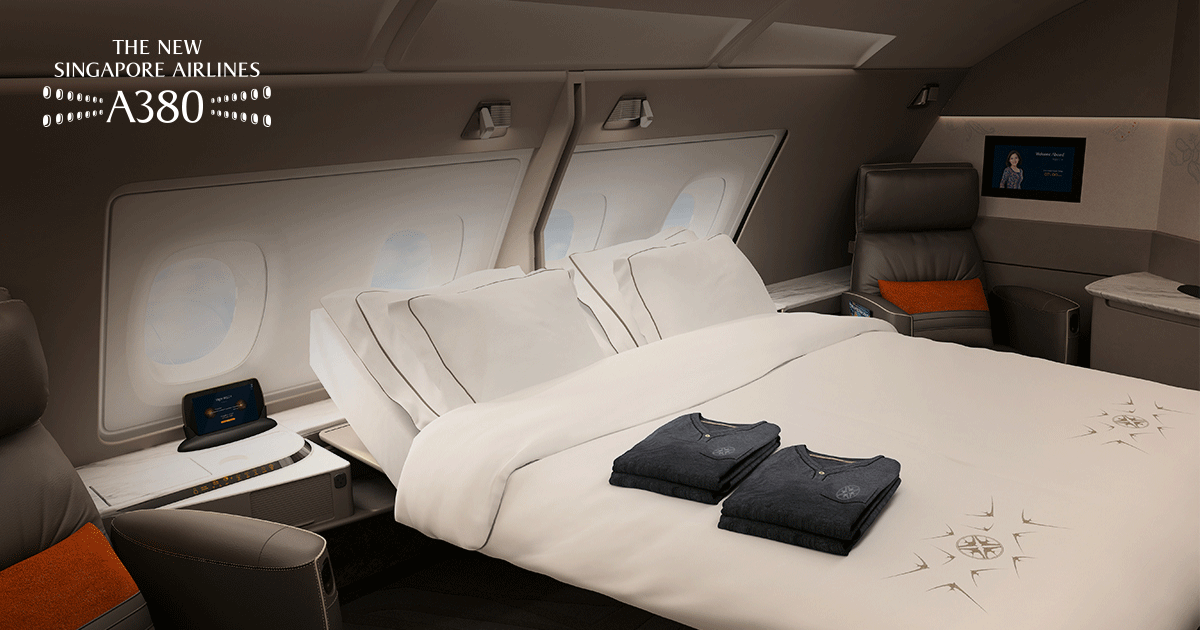 The day has finally come, Singapore Airlines today announced there brand new Suites and Business class product that will be installed in all new A380 aircraft on order and also retrofitted into existing aircraft.
Singapore Airlines has already taken delivery of the first of five brand new A380's that will be fitted with these new products. We found out late last week that the launch route for this new aircraft will be the daily Syndey - Singapore route from the 18th of December 2017, more specifically SQ221, departing Singapore at 2040hrs and arriving into Sydney at 0740hrs the following day. It will return as flight SQ232, departing Sydney at 1215hrs and arriving into Singapore at 1735hrs.
Unfortunately, it looks like Singapore Airlines are currently blocking saver level Suites award seats on these flights. I have been unable to find any availability what so ever on either SQ221 or SQ232 in Suites. You can still nab saver level seats in business however if you are keen to try the product out.
Singapore Airlines have launched a dedicated website with all the details https://a380.singaporeair.com
Suites Class
We have known for awhile that the much-anticipated Suites class would be moving from the lower deck to the upper deck and going from 12 suites down to 6 suites. Many people, including myself, have been anticipating this release as it was widely excepted the Singapore Airlines would once again set the bar for a first class suite and they certainly haven't disappointed!!
Photos actually leaked two days ago and have already been doing the rounds on the internet, however, we can now confirm that these leaked photos were actually correct and the new suites class will look as follows.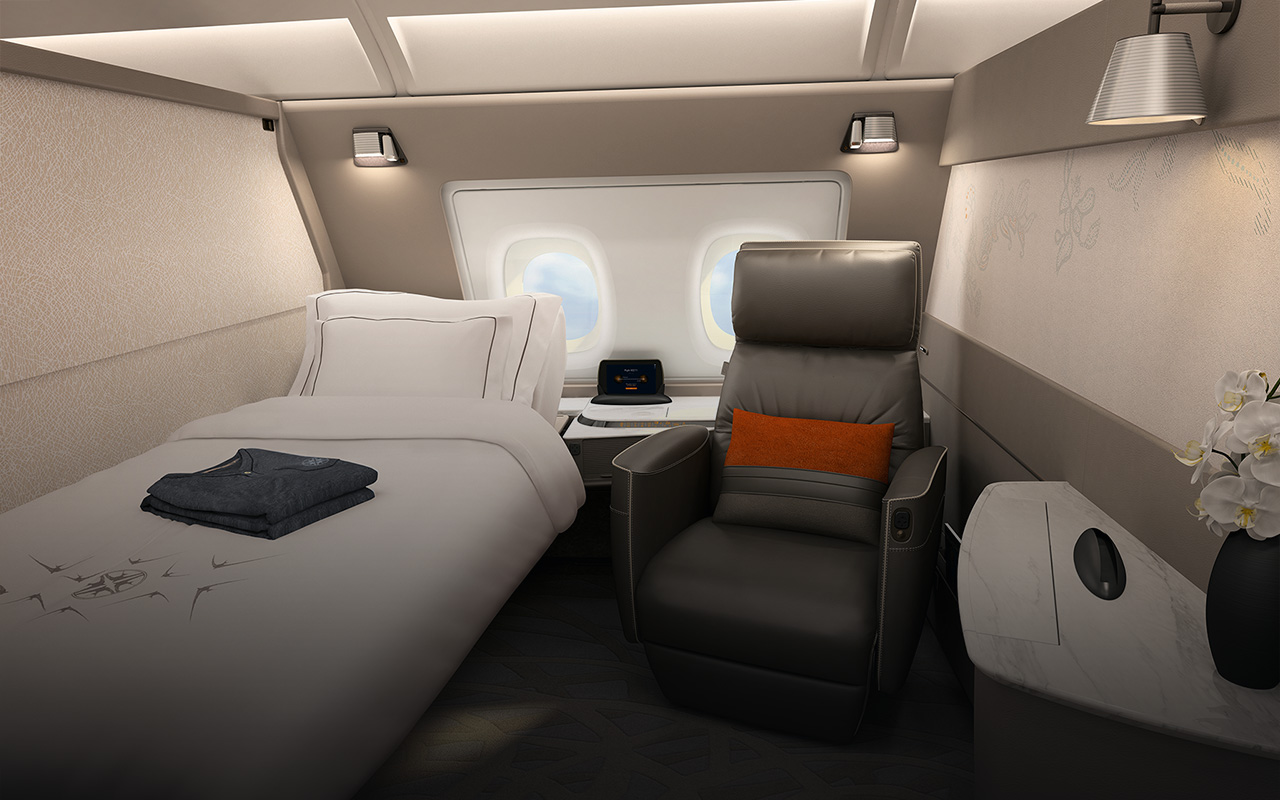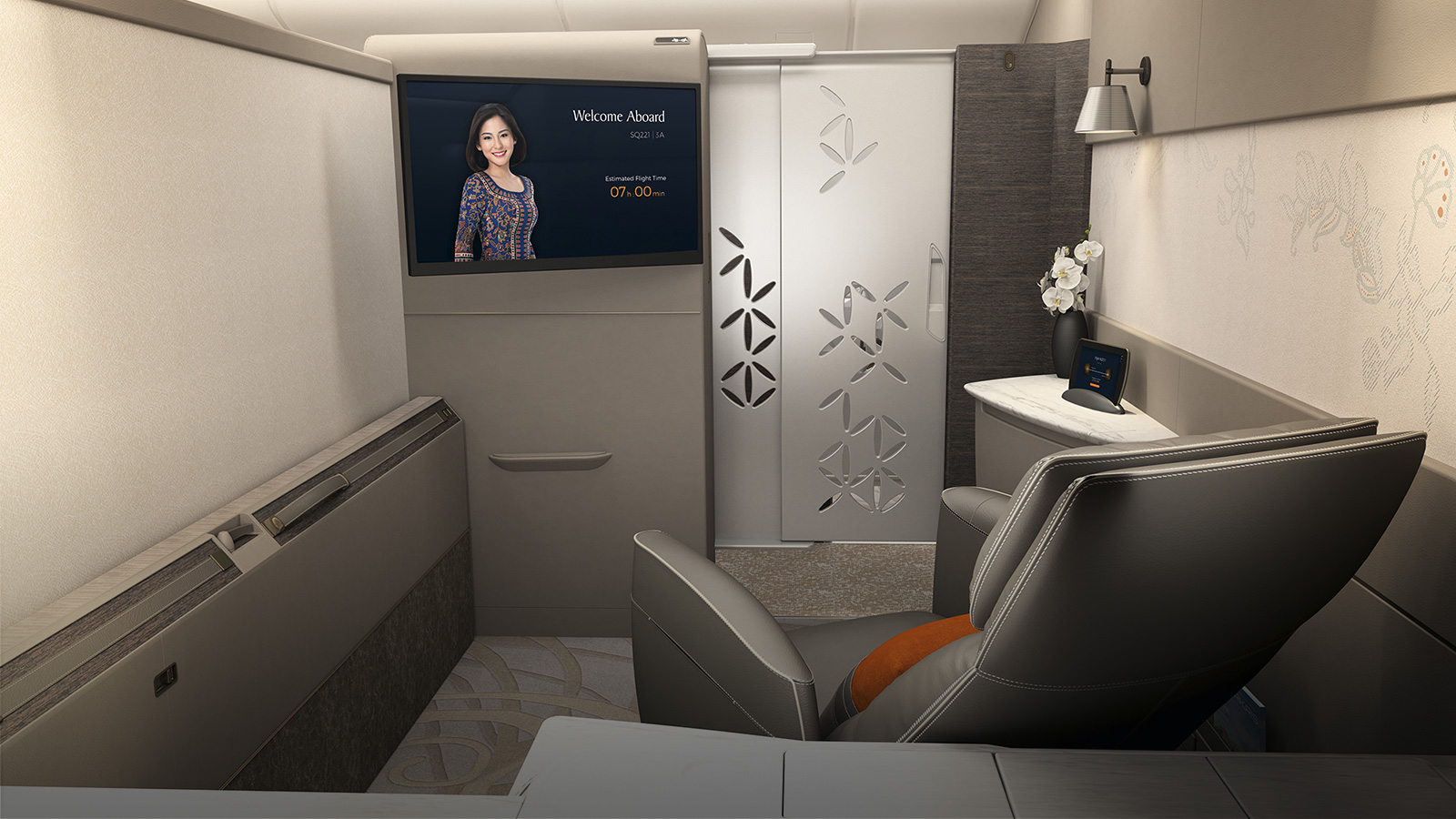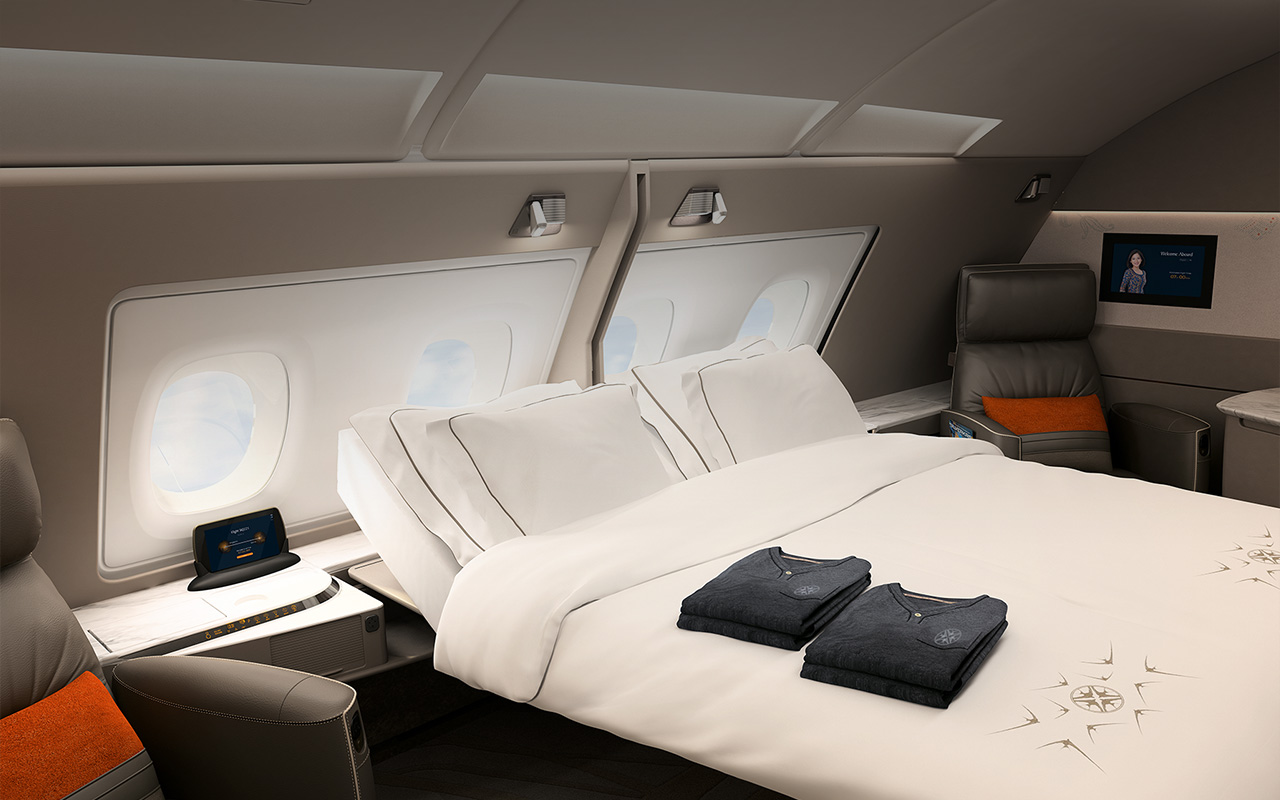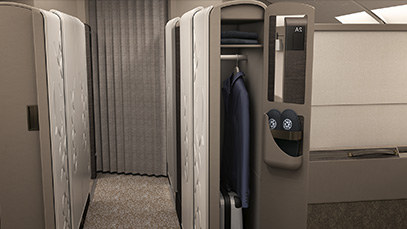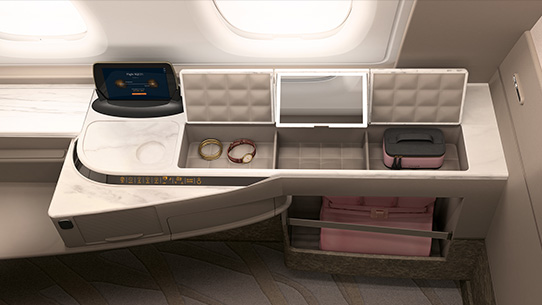 The new suite looks amazing and they have also revamped the bathrooms.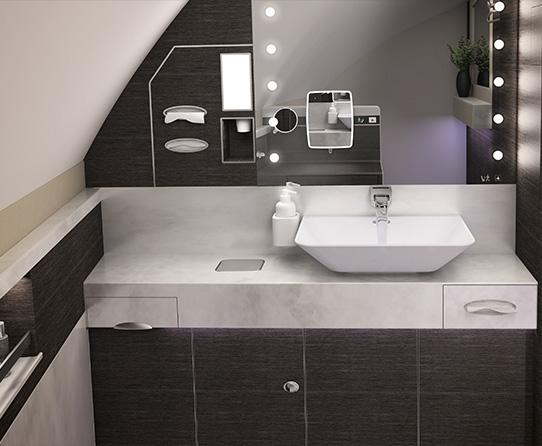 Business Class
Whilst we have known that Singapore Airlines were going to also refresh the business class product on the new A380s there hasn't really been much talk about what the product would be. I personally haven't flown in the older A380 business class seats (although I did try one out briefly on our suites flight last year) but many people complain about the lack of footwell space, but otherwise, it is a very spacious product, albeit a little old.
Well the new business class seat looks pretty nice, however it still looks like they are modeled of the current layout and they do not appear to have solved the small footwell problem based on the initial photos. On the plus side the two middle seats convert in to a double bed much like Qatar's new QSuites.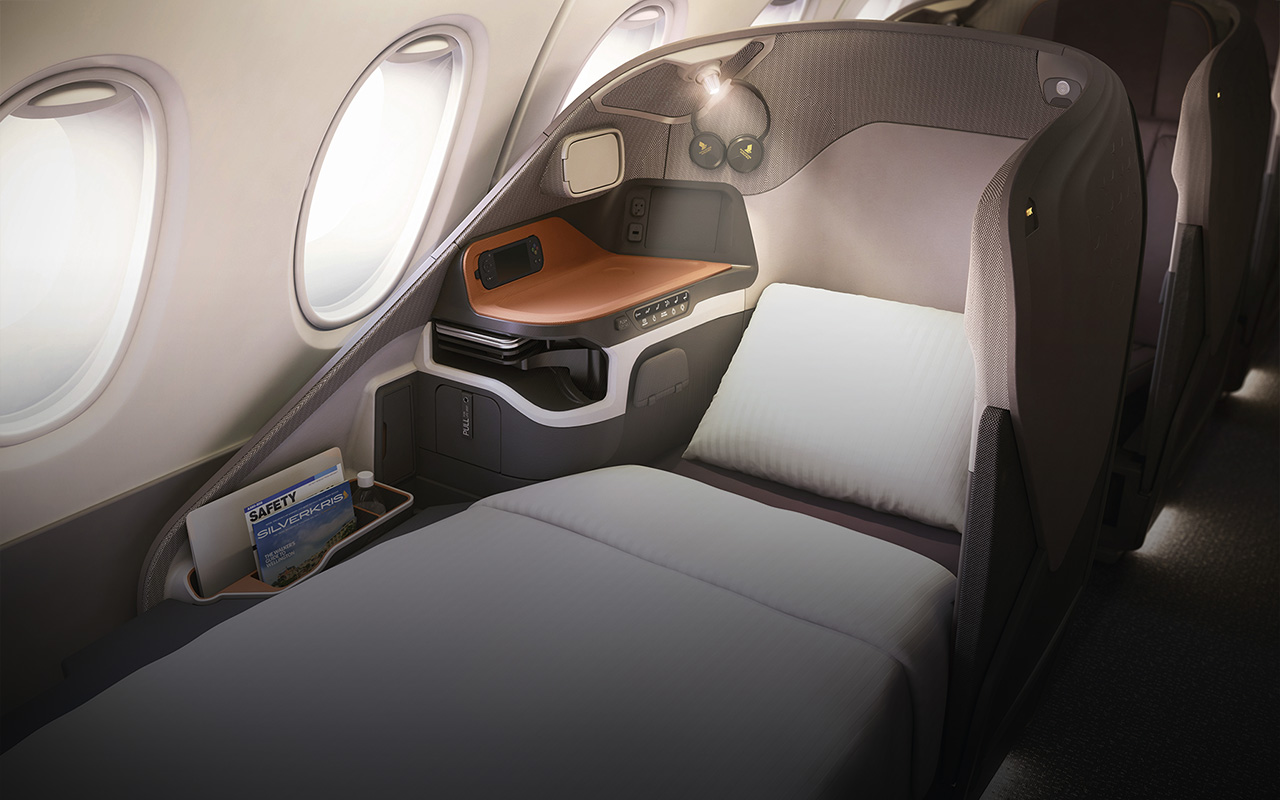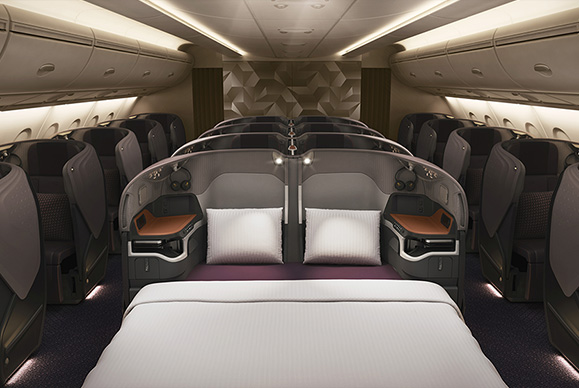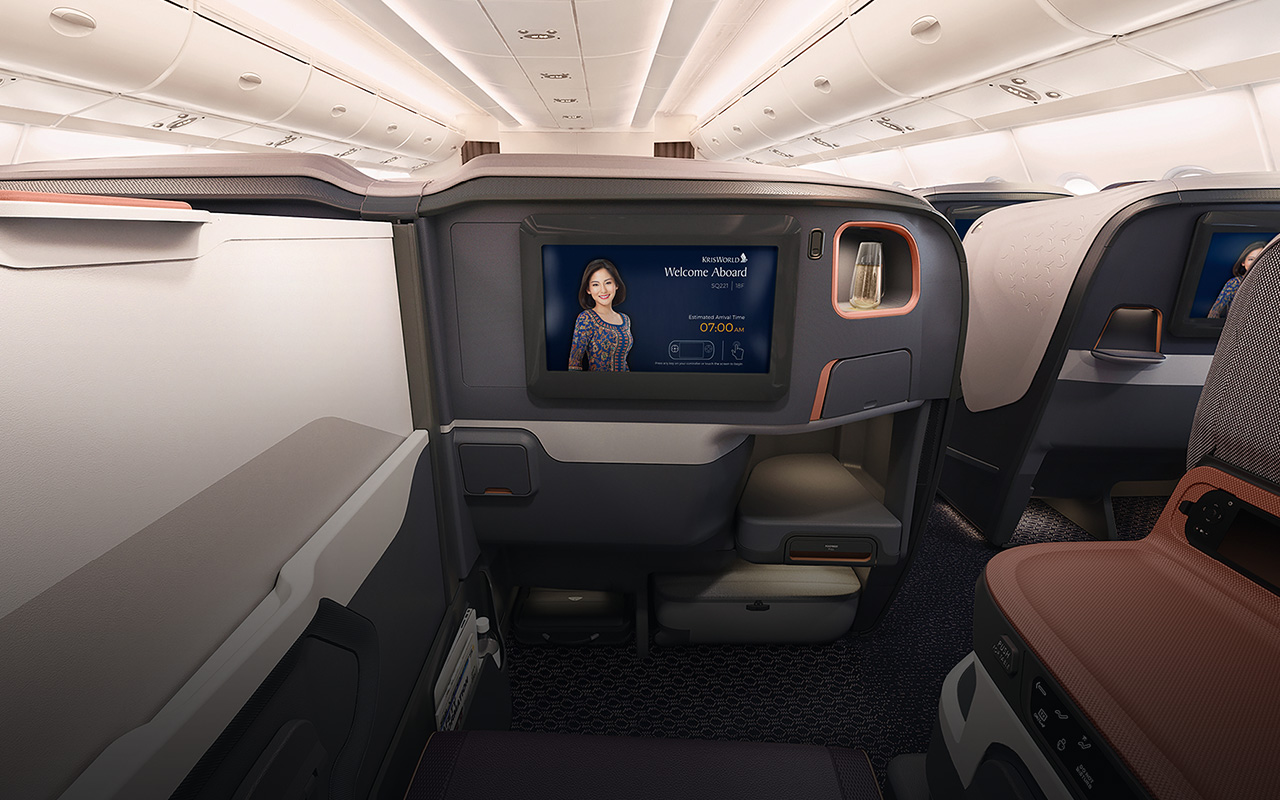 My Initial Impressions
Without actually flying the product it is always hard to get a true feeling for what it is like. But my initial reaction to the press photos for the new suites product was 'WOW' it really does look impressive.
In saying that, when I took a closer look it is very much modelled off the same design as Etihad apartments so I expect it will feel very similar. The photos certainly make it look more spacious which would make sense as SQ have put 6 suites in the same space that Etihad has 9 apartments. It also look like the adjoined suites open up together much more than on Etihad which would make for a much more open experience when traveling together.
I have been luck enought to fly both Singapore Suites (here & here) & Etihad Apartments (here & here) and if I was to compare the layouts I much prefered Etihad, so I am very excited to try the new Singapore layout and see how it compares.