Guide Series: Buying Miles & Points in Australia for Cheap Premium Cabin Flights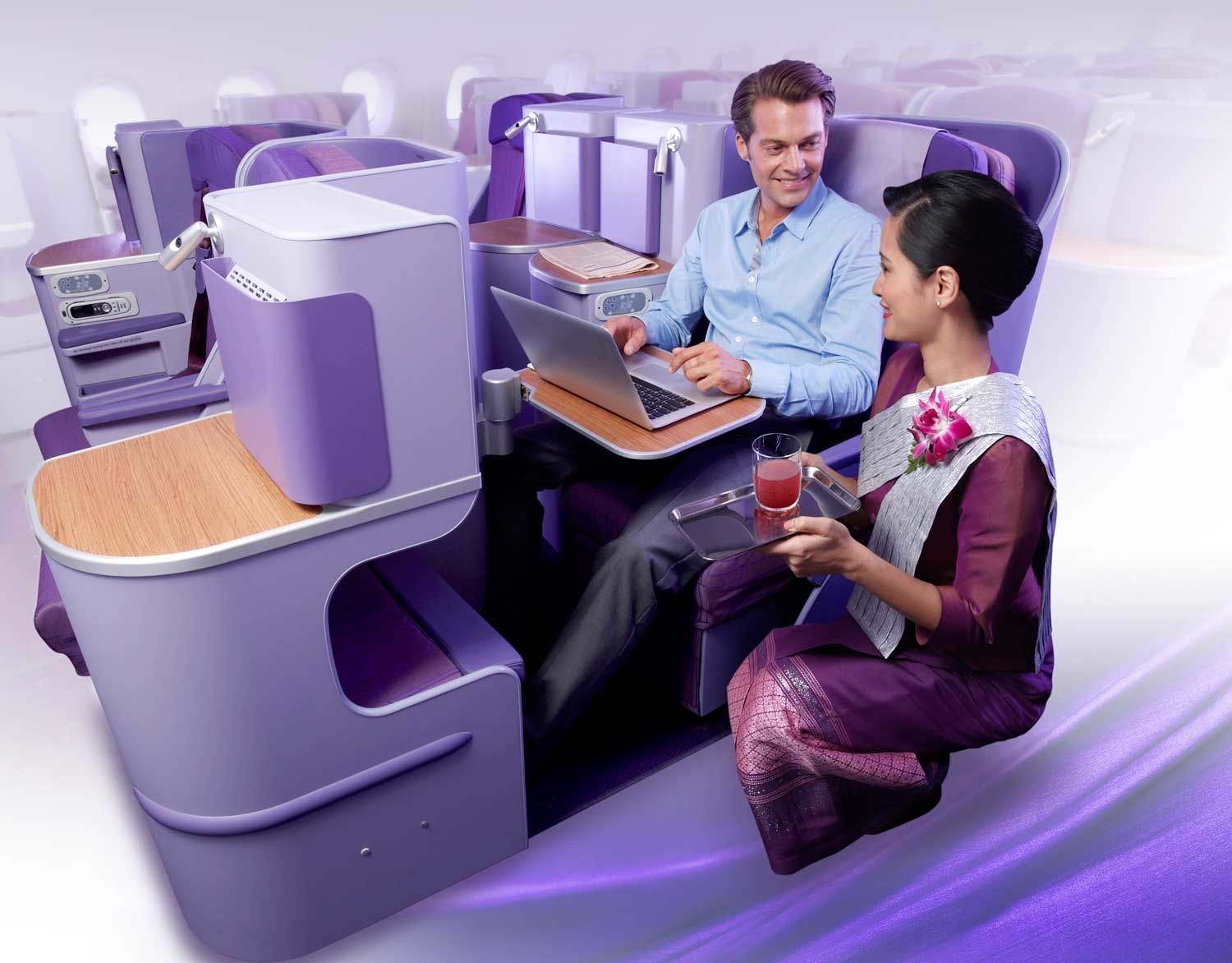 So a little-known trick that can sometimes get you super cheap premium cabin fares, is to actually purchase miles & points and then redeem them for award flight as opposed to directly buying the revenue ticket.
Many overseas airlines sell large amounts of frequent flyer points that are designed to top-up your account if you need an additional boost. Buying these miles at the normal price is almost always a bad deal. However, many airlines offer periodic sales and bonus schemes on miles purchases to encourage people to buy them. These sales often come in the form of 2 for 1, or 50% bonus on miles purchased. Now each one of these promotions needs to be evaluated on an individual basis to decide if it is good value or not as each program has different. With the right promotion and award flights, you can score things like my recent purchase of flights from Sydney to Japan return in business for $1,600!!
I generally advise people against speculative buying miles & points unless you really know what you are doing and are confident you can maximise value. A better strategy is to wait for promos to come up and then use the search tools to find the flights you need and then purchase the miles and redeem them straight away, that way you have a much higher chance of getting value for money straight away.
Lifemiles
Probably one of my favourite programs to buy miles & points is Lifemiles. Lifemiles is the frequent flyer program of the Colombian airline Avianca, Avianca is also part of the Star Alliance, so Lifemiles has access to many award flights on most Star Alliance airlines such as Thai Airways and ANA. It is also important to highlight that Thai Airways redemptions to and from Australia are VERY easy to come by.
Lifemiles routinely run promotions (generally May, September, November and February) and offer generous discounts, you can usually pick up Lifemile around ~1.4c-1.5c USD when they are on sale.
My pick of redemptions with Lifemiles are:
Australia to Bangkok in First Class costs 75,000 (*60,000 the opposite directions)
Australia to Bangkok in Business Class costs 50,000 (*40,000 the opposite direction)
Australia to Japan in First Class costs 62,500 (*50,000 the opposite direction)
Australia to Japan in Business Class costs 50,000 (*40,000 the opposite direction)
Australia to Europe in First Class costs 120,000
Australia to Europe in Business Class costs 92,500
*Lifemiles recently had a devaluation for flights departing Australia, so the miles required varies depending on the direction of travel, you can read more about it here.
So if you can pickup miles for 1.4c a mile, a return trip from Australia to Japan in the fantastic Thai Airways First Class will cost you ~$1,575usd (~$2,000aud).
The lifemiles program is not without its challenges, sometimes it can be complex to book and the online search engine can have a mind of its own. So take care and make sure you have a good play with the website before investing in miles. I will have a follow-up post with some tips on how to use Lifemiles coming soon.
Alaska Mileage Plan
Alaska Mileage Plan is more of a boutique program, they are not a member of an actual airline alliance, however, have partnerships with several key airlines including Qantas, Cathay Pacific and Emirates. Mileage Plan can offer some fantastic value especially for flights from Australia to Hong Kong or Australia to U.S. You also need to get familiar with the award chart, Alaska has different charts per airline based on destination, rather than a distance based chart. The website is fairly self-explanatory and guides you through the differences.
Alaska promotions are far more varied and they have a habit of running targeted promotions. But you can usually net Alaska miles for ~2c usd per mile.
My pick of redemptions with Alaska miles are:
Australia to the US on Cathay First Class 80,000
Australia to the US on Cathay Business Class 60,000
Australia to Hong Kong on Cathay Business 30,000
So if you pick up Alaska Miles for 2c a mile, a return trip from Australia to Hong Kong in Cathay Business is ~$1,200usd (~$1,500aud).
Alaska Miles had a few great things going for it, the call centre is fantastic and usually go out of their way to help you find the tickets you need. It is also important to note the Cathay Pacific availability does not show on the Alaska Miles website, so you are best to use the Qantas or BA sites to find availability and then call to book.
United
United Airlines Mileage Plus is another program that gives you access to Star Alliance awards similar to Lifemiles. In fact, many people prefer United over lifemiles as they are generally easier to book both online and if you have to call the contact centre, you will most likely have a better experience with United than Lifemiles. In saying that United doesn't appear to run as many promotions as Lifemiles and in general I hate their website, so I haven't actually ever bought United miles.
On rare occasions, they seem to offer a 100% bonus, which would make them worthwhile to investigate, however, the normal bonus is usually closer to 65%-75% and at that level, Lifemiles is usually cheaper. To make matters worse United have announced a devaluation that will take effect from the 1st of November 2017 that will increase the miles required for Australia to Asia First Class awards from 40,000 miles to 65,000 miles.
I keep an eye on United promotes and will be sure to write about them and detail any redemptions I may do in the future, but to date, I have not used the program so really can't say too much about it.
Next Steps
Usually, you need to already have been a member to take advantage of the sales promotions that these programs run, so the first thing I recommend you do is to sign up for all three programs mentioned above. They are free to join and will only take a few minutes to register. Once registered you will automatically start getting the promotional emails from each program, so all you need to do is keep an eye out on your email inbox.
You are now a member of 3 international frequent flyer programs and well on your way to becoming addicted to this hobby! Once you have registered you can start to play around with each program's booking tools and search for flights to give yourself an idea of how each one works. You DO NOT need a points balance to use the booking search engines to find award availability so you can go nuts and plan your next holiday while waiting for the next promo to come out.
You can check out my article on finding award space for tips on finding seats, these tips work across all the programs. Especially using unusual routing and searching individual segments.
There are other options and airlines that also run promotions to sell miles & points at a discount, such as America Airlines, however, they generally aren't as good a deal because the promotions are either not as large or the award charts are not as favourable.
Don't forget to like my Facebook page to see my upcomming detailed step-by-step guide on using lifemiles to redeem great value flights ex-Australia.