How I Purchased Return Business Class Flights to Japan for $1,600aud

We have an upcoming ski trip in January 2018 with our group of University friends to Niseko in Japan. The accommodation has been locked in for awhile (we rent a massive house for the entire group) but I have been holding off on flights to keep an eye out for any deals. I didn't want to use any of our stash of Velocity or Qantas points as I have future plans for those.
As I mentioned in my post about the Lifemiles devaluation, I have used Lifemiles a few times in the past to fly to Japan as I considered the Aus-Japan route to be a real sweet-spot in the Lifemiles award chart, for 40,000 points each way in Business or 50,000 points each way in first. Well, at least those are the redemption rates up until the 15th of May 2017.
As luck would have it (and somewhat predictable) Lifemiles launched another 'buy miles' promo on the 8th of May. This particular promotion allows you to buy miles with up to a 125% bonus depending on the amount you purchase.

Some Simple Math
With this promotion in mind I got thinking, if I could find workable business class flights prior to the May 15th points devaulation, I would be able to secure a return trip to Japan for 80,000 points return vs 100,000 points post-May 15th.
So for two people the 160,000 points with this current promotion would cost me $2,475usd, which is approximate $3,350aud or $1,675 per person.
I quick check of google flights and return economy flights to Japan on the dates I needed were ~$1,300aud. If you ask me a $300 premium is well worth it for a better seat.
So it was time to start searching for some appropriate flights.
The Flights
So in a perfect world, I wanted ANA flights that were direct Sydney to Tokyo, but these are very hard to come by as partner awards. So I started searching my trusty backup, Thai Airways. Lots of people give Thai a bad wrap, but I have had really positive experiences in both Thai business and first class.
I was pretty blown away when I found perfect flights on the days that I wanted without much effort or wrangling of the Lifemiles search tool. I even managed to tag on the connecting flight out of Sapporo (CTS) rather than needing to buy a domestic connection back to Tokyo. The flights ended up looking like this:
SYD-BKK-HND (747 & 777)
CTS-BKK-SYD (777 & 747)

Thai Airway Business Class Product
I have flown in J on the Thai Airways 747 a few times now and whilst the seat is old and not amazing (it is an angled sleeper, not a full lie-flat) I have found the service to always be great and generally, the flight is comfortable and much better than being crammed in economy.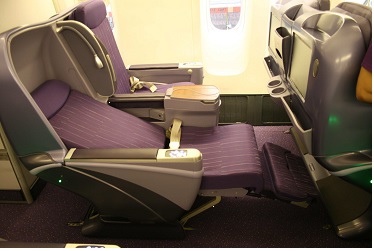 The other exciting thing is the 777 flights are in reconfigured layout (hopefully we won't get TG'd) so we will get to try the new lie-flat config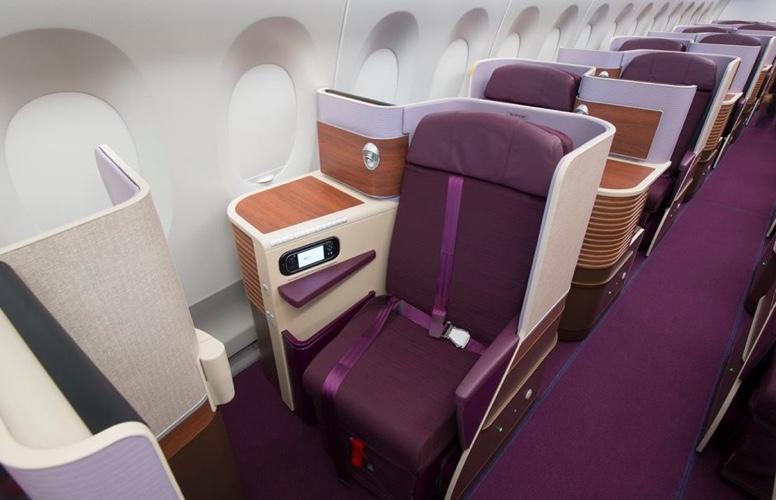 I have also read great things about the new food and beverage offerings in Thai business class so it will be interesting to see what has changed.
The other amazing thing Thai Airways offer to all Business class passengers either transiting or starting their journey in Bangkok is a complimentary 30min spa treatment. Unfortunately we missed out on this last time we transited Bangkok, but I am certainly looking forward to it again.