Update on Lifemiles Devaluation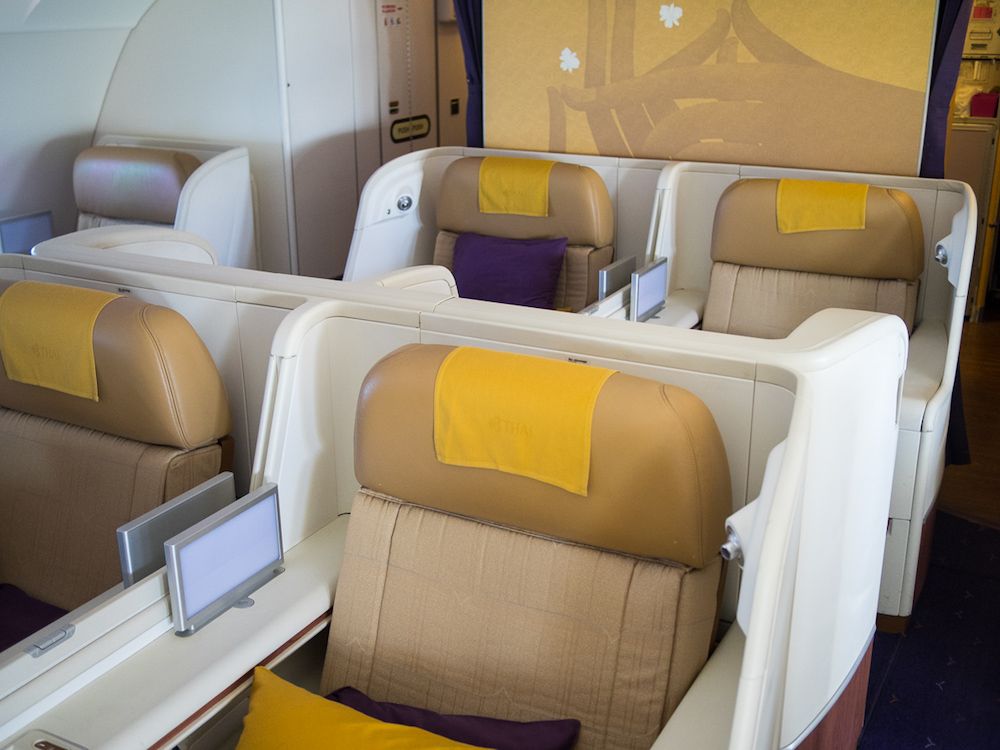 Back on the 15th of May Lifemiles made some changes to their award chart for flights to the Australia & New Zealand region.
What was interesting at the time was that the changes we published as return awards and there was an odd note at the bottom about the change being uni-directional. Most people thought this was just a translation issue, which wouldn't be unusual for Lifemiles.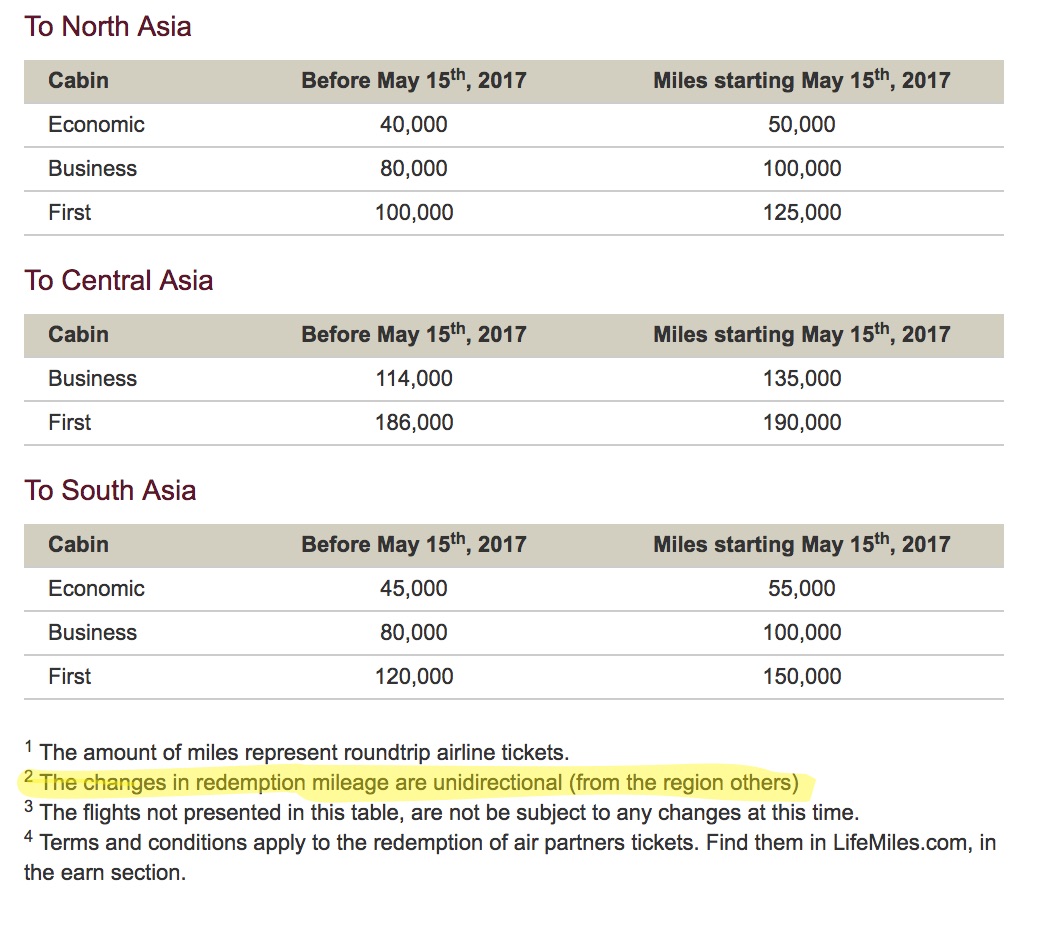 Several people noticed that after the changes went in from the 15th of May that sure enough, the change appears to only affect flights departing Australia. There for if you redeem a one-way flight from Syndey to Bangkok, it will set you back 75,000 miles in First.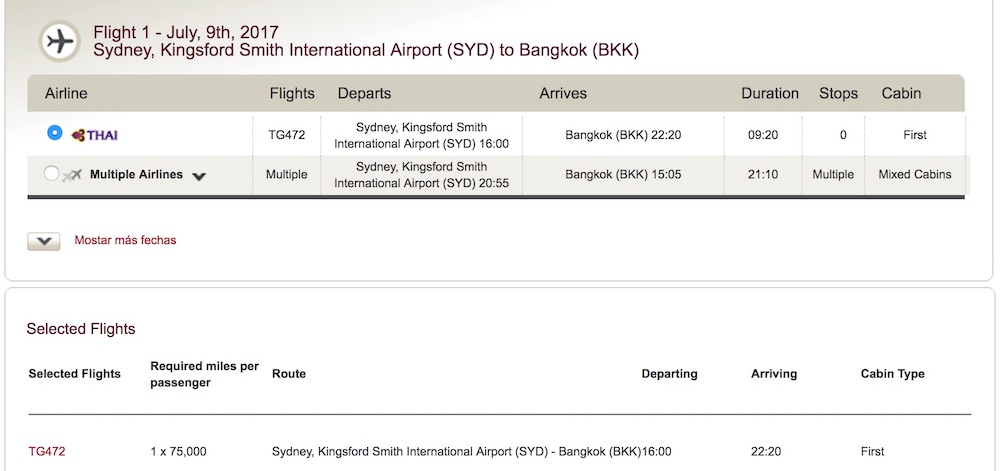 However, the exact same flight in the opposite direction is only 60,000 miles in first.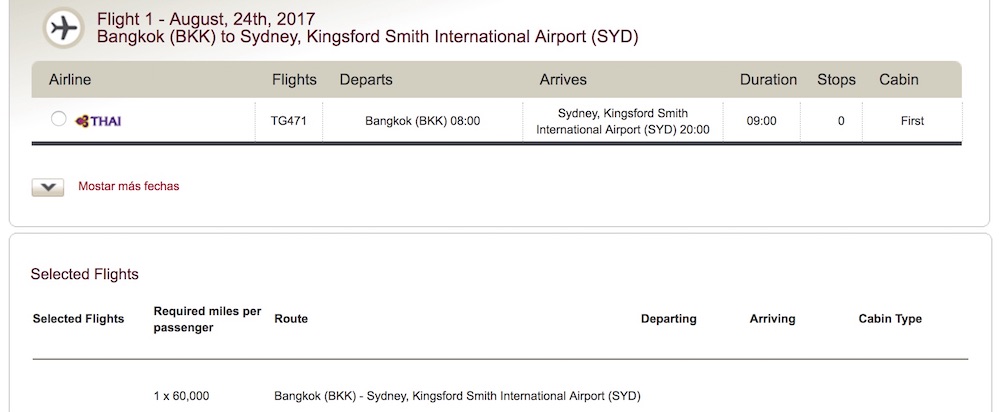 What makes this interesting is that if you redeem a return flight that originates in Australia you pay the higher rate for both legs, meaning the redemption will cost you 150,000 miles. So, in short, you are basically always better off redeeming one-way segments as Lifemiles places no penalty on one-way awards vs. return.