Guide Series: Tips for Finding Award Availability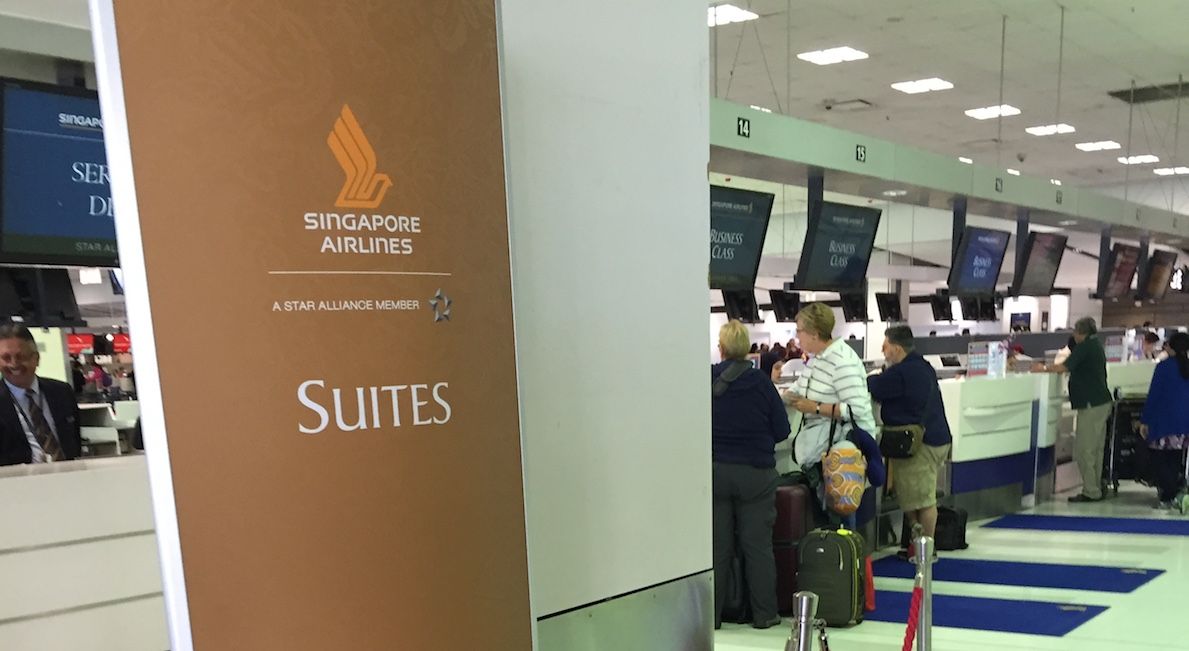 In my getting started guide I touched on the golden rule of miles & points which is to only use them for true award seats and not any-time or points + pay tickets.
Now whilst this might sound obvious, the challenge many people have is finding these golden award seats. I have heard many people tell me that they simply don't believe they exist. So how do you find them, well there is no magic answer to this question, but there are a few tips and tricks that can help.
This is not an exact science, airlines can ultimately choose to open up award seats whenever they want and none of these methods are guaranteed to secure you seats but they often help. Some airlines follow a pattern and some do not.
Book Last Minute
I wrote a little about this in my post on why I don't horde miles & points, one of the easiest ways to secure award seats is to book flights at the last minute.
Many airlines release a large number of the vacant premium cabin seats at the last minutes (either T-7 days or T-14 days are common). Whilst this isn't a certainty, it is a fairly reliable pattern. If I search Sydney - Los Angles for all dates next week on both Qantas and Virgin I can see that Virgin has business seats on 5 out of 7 days and Qantas isn't quite as good but has 5 seats in Business and First over the next 3 weeks, see the award calendar below.

If you are in a position to book last minute, this is a fantastic way to go. Alternatively, if you need to lock travel in, in some cases you can lock economy seats in and keep an eye on the availability as you get close to the dates and place a booking change in to switch to business or first class when the seats open up. Depending on the frequent flyer program you use, booking changes are usually very easy and only attract a small fee ~$50.
Book Early
Another option to secure seats is to book them right when the seats are first loaded into the system. The exact date that itineraries are loaded does depend on the airline.
For example, Virgin open up 330 days out, Qantas at 353 days and Singapore at 355 days.
With this in mind, it is worthwhile checking for availability as soon as the seats are loaded into the system. There is no guarantee that award seats will be available when the schedule is first loaded but they often are. I secured Singapore Suites this way. It is also important to remember that award seats can be opened up at any time.
Keep Checking
Airlines are constantly changing award seats and shifting things around. So even if you haven't been able to find the seats you need. Keep checking often or use a service like expertflyer.com to automate the checking for you.
Partner Airlines
Airlines often work in partnerships or alliances. Qantas is part of the one-world alliance and Virgin has some key partners (Etihad and Singapore Airlines to name a few). You can also access award seats on these partner airlines, but sometimes it is a little more complex.
Quite often partner airline awards are not returned by the online search tools, for example, Virgin online bookings can't see Etihad First and Qantas can't see Japan Airlines. Interestingly, per AusBT, Qantas will soon be expanding online bookings for more partner airlines (https://www.ausbt.com.au/qantas-plans-online-reward-bookings-for-malaysia-airlines-jal).
Either way, the important thing is you can usually still book all these tickets by calling up the Qantas or Virgin call centre. There is a concept of partner awards where some airlines like Singapore, do not release all awards seats to partners and preference their own programs, so do bare that in mind.
As a general rule, you can leverage other Airlines searching tools to help find awards. Most Frequent Flyer programs are free to register and then allow you to search for award seats even if you don't have the miles in the bank. Some good tools are:
British Airways Avios - Great for searching One World award space. Returns airlines that Qantas and American do not such as Japan Airlines & Qatar.
United - Good for searching for Star Alliance award space.
Etihad Guest - Best source to find Etihad availability, registration not required.
Don't be Afraid to Call
It often pays to spend the time and give the call centre a ring. There are many reasons why an award seat may not show up online, yet the call centre may well have access to it.
Search Individual Segments
If you need to travel from Sydney to London, it often pays to search for availability segment by segment rather than searching Sydney to London.
This is useful for many reasons, it helps you work out what individual flights have availability and what flights do not and can often yield much better results than letting the online search tool build the itinerary for you.
For example, on a trip to London last year, I secured Singapore Suites tickets as soon as they were released however I was unable to find availability searching direct Sydney to London, the only flights that returned had one segment on the 777w rather than the A380 and I was determined to fly the whole way in Suites. However breaking the search up I could find individual flights with availability a day apart allowing us to have a short stop-over in Singapore. Calling the call centre I was able to book this as one itinerary without any issues.
Unusual Routing
Lastly, don't be afraid to travel the less direct route. Similar to above, you can often find availability by going the long way around. Now, this is a personal preference, but I would much rather fly Sydney-Bangkok-Tokyo in Business class than Sydney-Tokyo in Economy.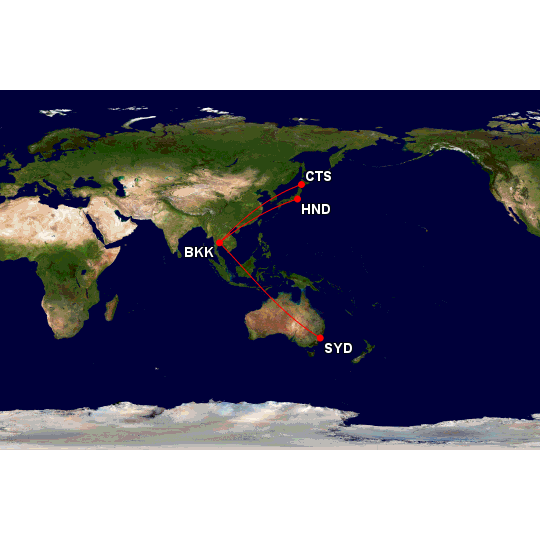 This technique doesn't always work if the program you are using is distance based as you will pay more for your award ticket. But if you are using a Star Alliance airline that has a region based award chart it can really work in your favour
You can check out the rest of the Guide Series here