What is it Really Like to Plan a Holiday With Flights Using Miles & Points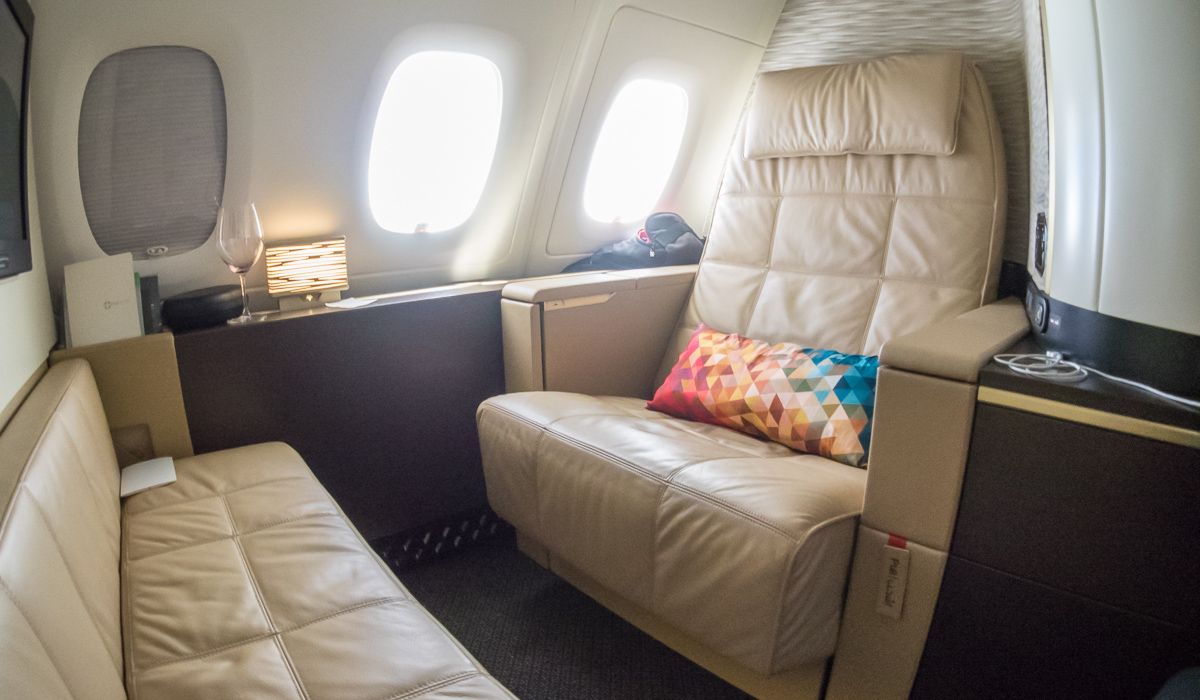 December and January have been a busy few months for me in terms of holiday planning. I would say that on almost every day in the last 6 weeks or so I have done at least one (if not more) search for award availability! Which got me thinking about the whole holiday planning process when using miles & points.
So not only have I been trying to plan our next trip to Europe (well at least that's the current plan) but I have also been trying to help out some family members secure 'comfy' seats a little bit closer to the pointy end of the plane for a holiday they are planning later this year. This has given me a really interesting perspective on why most people probably dismiss using miles & points for premium cabin trave, quite frankly, it is actually pretty hard work! Now whilst I enjoy 'playing the game' to maximise my benefits from the system, I can certainly understand why people get frustrated and think it is impossible.
I have heard many times, something along the lines of
Frequent flyer points aren't an option, I searched for availability on day X and nothing showed up
To make this more complicated, as mentioned in my Introduction to Miles & Points in Australia, one of the easiest ways to grab great flights using points is to book them last minute, which many bloggers do and this gives people a false sense of how 'easy' it is to secure flights. But the reality is that most people can't drop everything with 7 days notice and go on a holiday.
With that in mind, I thought I would document some of the steps I have gone through to give you an idea what it is really like to plan a holiday using miles & points for the flights.
For people starting out trying to use miles & points for a holiday it is pretty common to come across issues like;
Absolutely no availability
Confusion between different FF programs and where to credit points from flexible banking programs like AMEX and Nab Rewards
Stuck with one miles & points currency that seems useless
Complex routing issues (What are airport codes?, How many miles is it between Sydney and London?, What band does it sit in?, Are stopovers included?)
Confusion between true award seats and points + pay scams schemes
Unsure how to use partner airlines
Unfamiliar with buying miles to get cheap premium cabin travel
The list goes on but you get the point. This post isn't going to try and answer all of those questions (although maybe I will try and cover them off in the future) but rather I wanted to cover off how I approach the problem of booking holiday travel with Miles & Points. But what I would say is that in all scenarios, booking award flights is all about persistence, you need to search and then search again as often as you can.
The Two Ways To Plan
So in general when it comes to using miles & points I think there are two ways that planning can occur. As mentioned above, over the last few weeks I have been working on holiday planning for both myself and some family members and interestingly each particular holiday has fallen into one of the options below.
Option 1 - It is all about the flights
This is how I like to plan, it is certainly not for everybody as you need to be very flexible and your options are somewhat decided for you. But essentially the idea here is you plan your entire trip around what flights are available and what points you have.
The benefits of this option;
It is easier to find flights
It is less stressful
You can pre-plan and set targets so you know where to earn miles & points
To give you a real-world example of how I approach this method, it usually starts 8-12 months out and goes like this.
Step 1 - Set the target
First I have a target in mind, but this will always be vague. Something like, we want to go to Europe in summer or Let's go to the US in spring, the key to this target is that it is not specific in either a location or a time but it provides you with options to explore.
Our current target: Europe (most likely Paris & somewhere else) in summer or around the edges of summer.
Step 2 - Work out what miles & points you will use
Next, I start to think about what miles & points I have available and what I will likely have available (yes I have lots of forecasting spreadsheets) by the time we are thinking that has been set in the target. This allows me to set goals, for example maybe I am short a certain type of miles and I need to focus on accruing them for the next few months.
My goal: I knew based on my forecast that I would have enough velocity points to go one way on Etihad and I wanted to try and go the other way on Emirates, but I knew I would be short of Qantas miles to make that happen so I turned all my focus to earning QF miles, credit card sign-up for the win ;)
Step 3 - Begin searching for options
This is where it becomes a little bit of a balancing game because I am usually waiting for miles to accrue based on the goals I have set in step two above, but I want to know that as soon as they hit my account and my balance is at the magic number, I am ready to hit book!
So in the case of our potential Paris trip, I am still going through the process (and still waiting for some QF miles to post), but because our target is fairly open we have plenty of options. I have already found flights that work and get us from Sydney to Athens in EK First and then back from Paris to Sydney on EY Apartments. My prefered dates may disappear when I am ready to book, but we can simply move the dates of the holiday around and make something else work, that is the beauty of this option!
To demonstrate the number of options I have been searching using Velcotiy points one way and Qantas the other way I am currently looking at the following flights;
EK Syd/Mel to LHR,ATH,CDG,FCO
CX Hong Kong to CDG, LHR
JAL Tokyo to CDG, LHR
EY Apartments Sydney to CDG, LHR
And the same options in reverse
This gives me a ton of potential seats and as dates are not fixed finding availability is generally ok and it still allows me to lock in the holiday 6 months in advance. Because I have so many options available and my dates are flexible, I will generally wait till I have both the inbound and outbound flights available before booking either one.
Option 2 - The flights need to 'work' with other plans
By far the more traditional method of planning a holiday is picking an exact location and exact dates and booking things including flights and accommodation around both.
In the case of the family members that I was helping this is exactly what happened. The holiday was planned around a cruise (well two cruises in fact), the first cruise was from London to Miami and then the second cruise is around South America and the Antarctic departing from Lima and arriving back into Buenos Aires. In this particular case, the cruises were booked in advance and over 12 months out from departure so we have known for awhile the departure dates and I was on a mission to get them anything better than economy seats for at least one of the flights.
So as soon as the calendars started opening, from 355 days out, I started searching away for various flight options. Originally it was in and out of South America, but with the addition of the second cruise, it was into London and out of South America.
Now there are no real tricks when you are limited by fixed plans such as a cruise booking or wedding, instead, you just need to be a little flexible or at least as flexible as possible. So instead of simply searching for flights on one single day that lines up exactly with your pre-arranged plans, think about the following things to open up the award seat searches you are performing;
Think about all the routes you could take, don't just focus on the direct route. For example, whilst it is nice to go Sydney - Los Angeles direct it is also worth looking at Sydney - Hong Kong - Los Angeles.
Stopovers can really help. It does depend on the stopover rules of the airline. But adding a stopover in an intermediate city can greatly increase your chances of finding availability. Becuase you don't need to find seats of two linked flights, instead, you can look for availability on the second segment within a few days window of the first flight.
Make sure you check all of your partner airline options.
Maybe have a few extra days at the start or end of your trip before flying in or out.
Do not just look for seats out of your home port. Melbourne is a short (and cheap) hop from Syndey and spending an additional 1 hour on a plane so that you can spend the next 14 hours in business instead of economy is well worth it!
Essentially you want to have as many potential flight options available to you as possible. From there it is a matter of searching as often as possible until you find something that works. Now here is the kicker, sometimes this means you are performing searches on airline websites almost every day! Because I can almost promise you that you will not find availability the first time you search, it is all about persistence and remember to start your searches as early as possible.
Understand your options (include worst case)
Lastly, when you are in the situation that you need to book flights that line up with other fixed plans, you want to make sure you understand all your options. Generally, I keep track of the following;
Return economy Ticket prices for the dates you want
One-way economy ticket prices for both the outbound trip and inbound trip
This is important because you need to know the worst case cost, especially because I recommend in most cases that when you have fixed plans if one segment of your flights become available to book them immediately even if the other segment is not. But in doing this you need to be prepared that under the worst case scenario of your second segment not becoming available you will need to purchase a one-way economy ticket, which is always more costly then half of a return ticket, hence it is very important to know the costs and keep track of how they are fluctuating. Google flight alerts can be very helpful with this.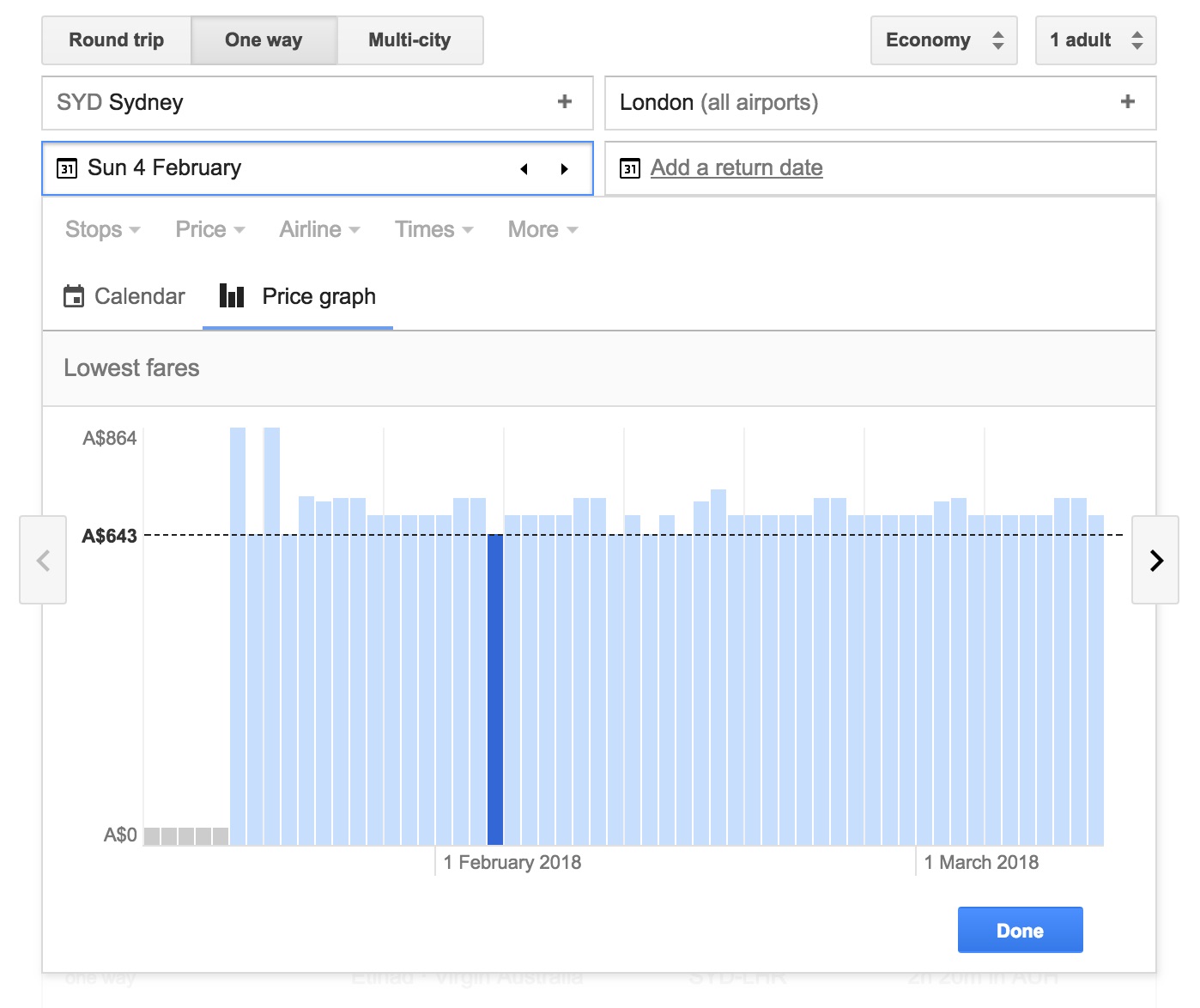 This exactly what I did earlier this week for my family members, we locked in flight from Sydney to London on Singapore airlines business class because we found availability. Now we still do not know how they will get home, but thanks to google alerts we do know what the 'worst' case scenario is and what it will cost.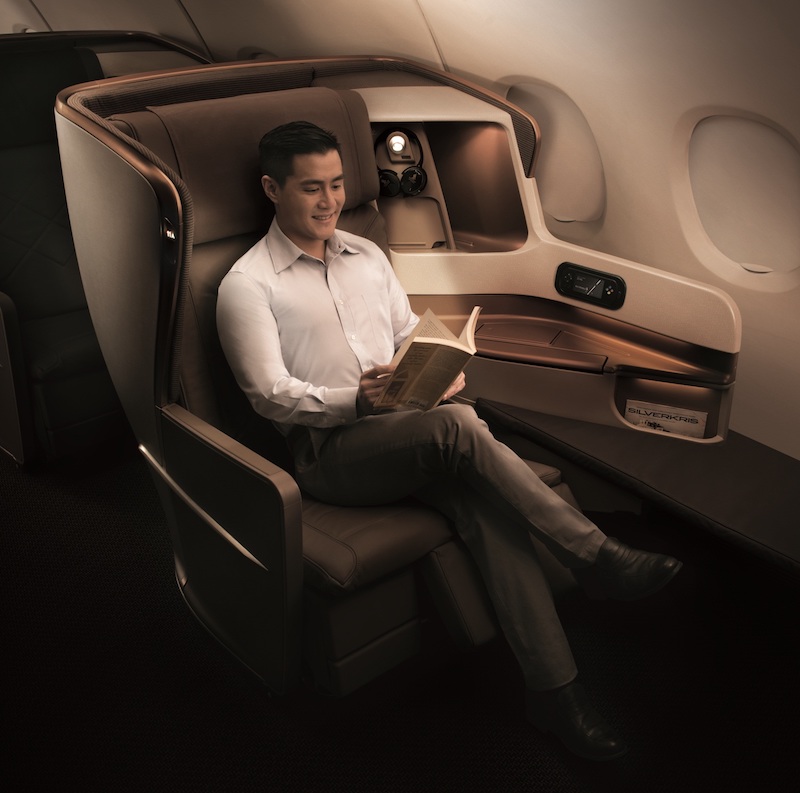 Ultimately it is all about persitance and continual searches for availability