Lifemiles Devalues rates To Australia & New Zealand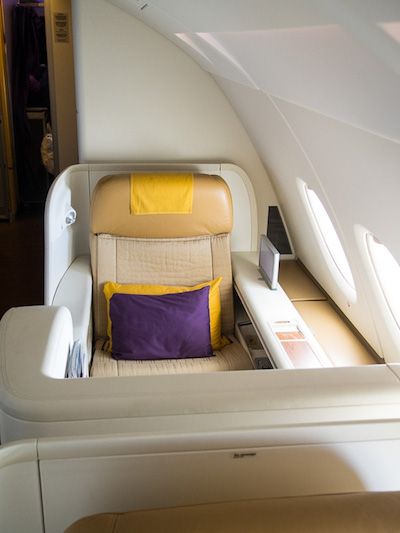 So this is old news now, but for those that may have missed it, Lifemiles announced last week that they are devaluing award redemptions to Oceania (Australia & New Zealand).
I finally got around to having a proper look at this today and what it will actually mean. Are the glory days of Lifemiles over?
Recap: What is Lifemiles?
So if you are an Australian based flyer, you may never have heard of Lifemiles. But Lifemiles is a very interesting frequent flyer program of Avianca, a Columbian airline that is part of the Star Alliance.
What makes Lifemiles so interesting is that they often run 130-140% bonuses on the sale of Lifemiles, this can be an interesting way to buy cheap business & first class travel. You can pretty regularly pick up Lifemiles for ~1.5c (usd) per mile.
The Lifemiles program is not without its issues and frustrations, you need to be prepared to spend long skype calls to a Columbian call centre to get certain things ticketed, but that is a topic for later.
The Lifemiles Sweet Spot
Lifemiles award chart is split by region rather than distance flown and as a result has an interesting sweet spot for flights from Australia to Japan. Historically you could fly Sydney - Bangkok - Tokyo on Thai airways for fewer miles that it was to fly Sydney - Bangkok. This represented fantastic value when flying Thai Airways first class.
But in general, Lifemiles was pretty good value from Australia to Asia, here is the breakdown of the changes with these regions for return flights.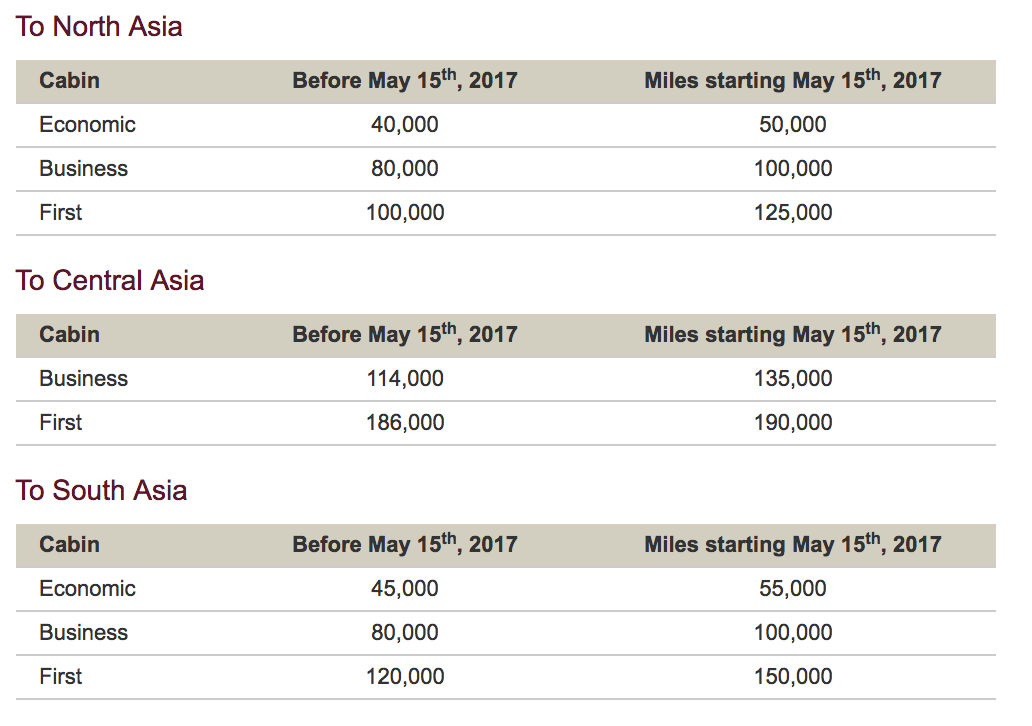 Unfortunately, my sweet spot fare which was Sydney to Tokyo has now gone up 25% from 100,000 miles return to 125,000 miles. This makes a pretty big dent in the value. If you are buying miles at 1.5c that is a $375usd jump up :(
Comparison to United
With this recent change, it begs the question is United's MileagePlus program a better option if you want to buy points as they often run similar bonuses.
I had a quick look at the most recent bonuses over the last few months from both programs and the respective rates were:
Most Recent United Sale: 2.17c per mile
Most Recent Lifemiles Sale: 1.375c per mile (using additional bonus from OMAAT)
Using those rates, I thought it would be interesting to map out a comparison of not only the miles for a few key locations from Australia but also put the approximate cost next to them based on the cents per mile listed above.
One-Way Award Rates
Program
Japan
Bangkok
China
Hong Kong
Lifemiles - First
62,500
~$859
75,000
~$1,031
62,500
~$859
62,500
~$859
MileagePlus - First
60,000
~$1,302
40,000
~$868
50,000
~$1,085
40,000
~$868
Lifemiles - Business
50,000
~$687
50,000
~$687
50,000
~$687
50,000
~$687
MileagePlus - Business
40,000
~$868
30,000
~$651
40,000
~$868
30,000
~$651
*Note: All approximate prices are in USD*

As you can see, depending on the destination United's MileagePlus is now a more compelling option if you wanted to buy miles for business or first class travel. What is interesting is that United put Japan in its own region for their Start Alliance award chart whereas Lifemiles still place Japan in North Asia