Travel: Sightseeing in Messina & Elba
We learnt our lesson with Messina in that it is important to research ports properly, as nothing at Messina had really peaked our interest we hadn't spent much time investigating and just thought we would grab a tour or bus once off the ship. What we didn't realise is just how far everything was. It was a 300euro cab ride to get to the Mt Etna volcano, so after scrapping that idea we just took a wander through the town. But as the internet had already suggested there wasn't much in the town at all. We weren't too bothered as this was a really short port day (8am-1:30pm).
The town did have a really impressive clock tower, I am led to believe it is one of the oldest astronomical clocks in existence, which once again as a clock / watch nut was fun to look at.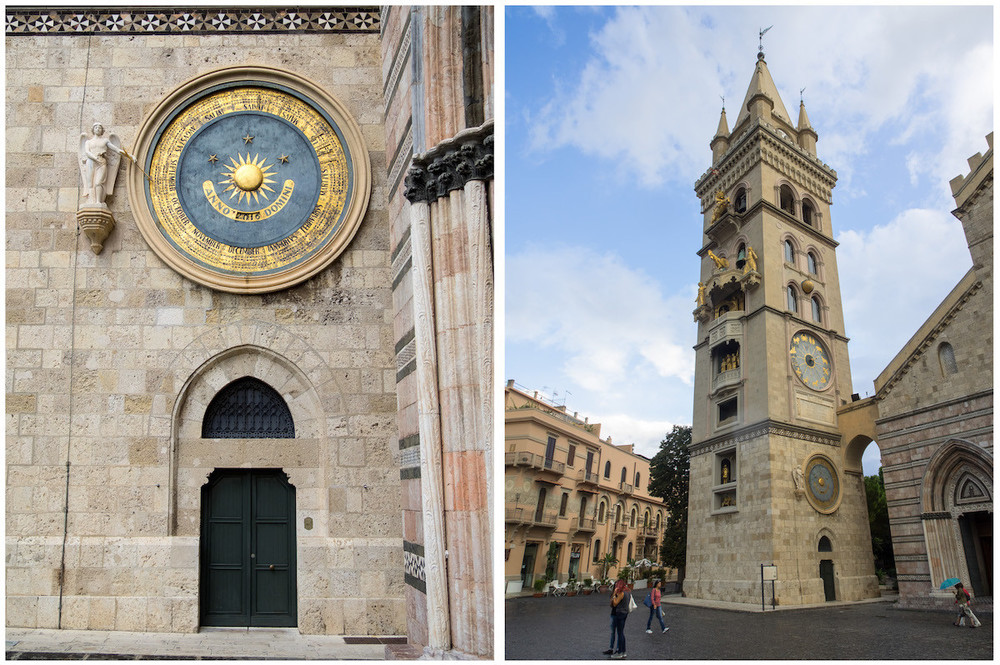 The clock tower was outside a massive church which was a different design to what we had seen elsewhere, it had these massive murals of what looked like coloured tiles instead of any stained glass.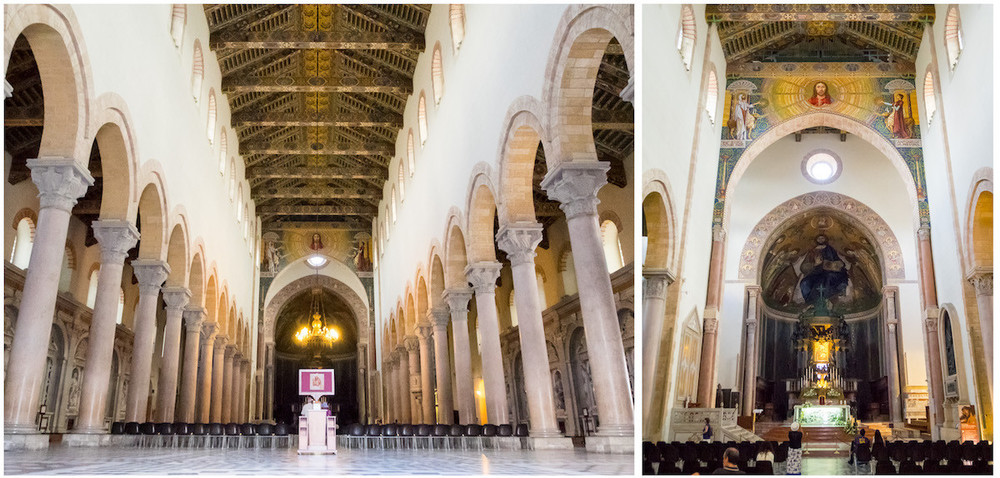 For whatever reason (could have been due to the short downpour of rain) we were both getting eaten alive by mosquitoes - well we think that's what it was as we never actually saw any. So we headed back to the ship and had lunch on board and watched some of the onboard entertainment. We had a pretty great view of the harbour from our balcony as we departed the port.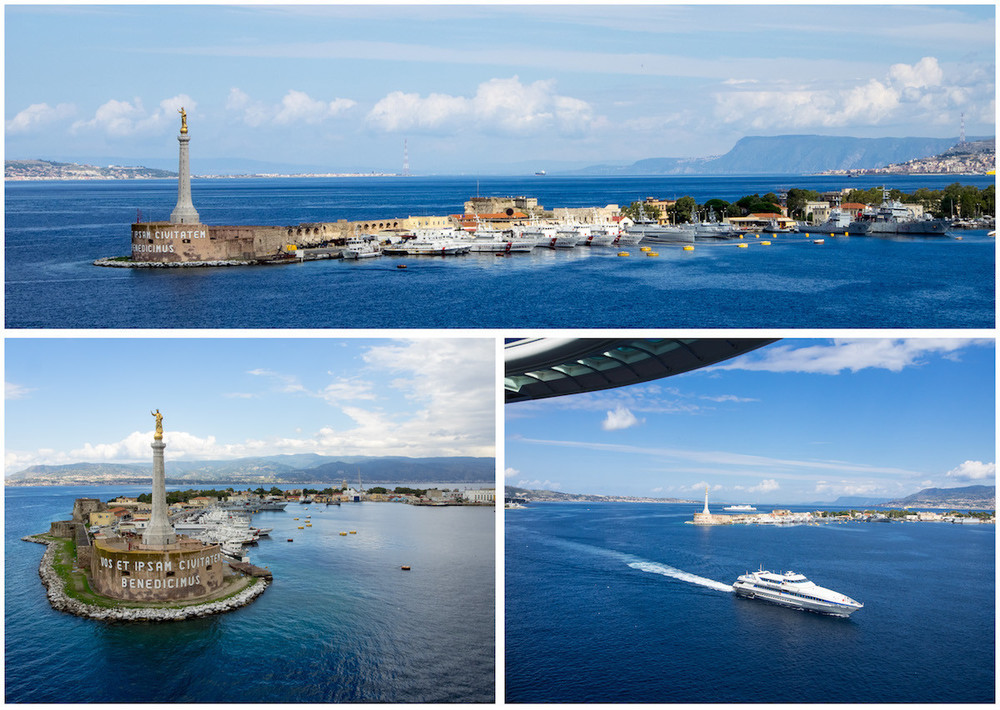 After spending a nice afternoon in the sun on the pool deck, we retired to our cabin to get ready for dinner. Messina was the second formal night on the ship, which is fun to get dressed up and head to a nice dinner. It was also lobster night in the main dining room I could not resist and had lobster for mains and lobster for desert by this point I have lost count but I believe this was lobster 6 & 7 as I had a surf and turf with Lobster again on a previous night. Unfortunately, I didn't get a photo of the plate before the waiter de-shelled both the lobster and the two king prawns, which is why the plating looks a little messy. It is safe to say that many lobsters were harmed in the making of this TR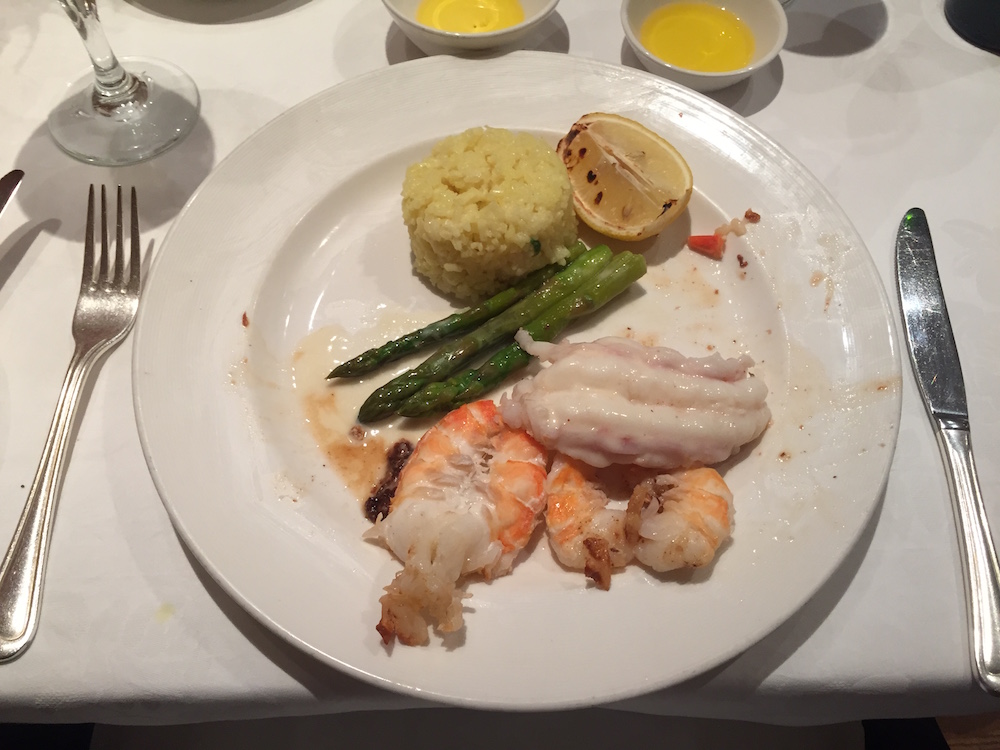 Our last and final port call before disembarkment in Rome was Elba. Our limited research suggested Elba was a quiet little island with some spectacular beaches along with some interesting history. Napoleon was exiled to Elba in 1814 and lived there for almost a year.
Once again Elba was a tender port so we were anchored off the harbour, but had a great panoramic view of the bay.

To be honest we didn't have high hopes for Elba, but it turned out to be the 'little port that could', we were pleasantly surprised that upon disembarking the tenders we were handed a map but there wasn't the usual group of people trying to hustle you into a taxi or sell you the 'best' tour available. In fact, there was no one other than a large group of people from the ship all looking confused at the various maps available trying to determine where to go.
We decided, despite the weather, we were going to head for one of the beaches and go for a swim. After a fairly reasonable hike up and then down we arrived at this little tiny pebble beach at the bottom of a cliff. The water was fairly cold, but we went for a quick swim.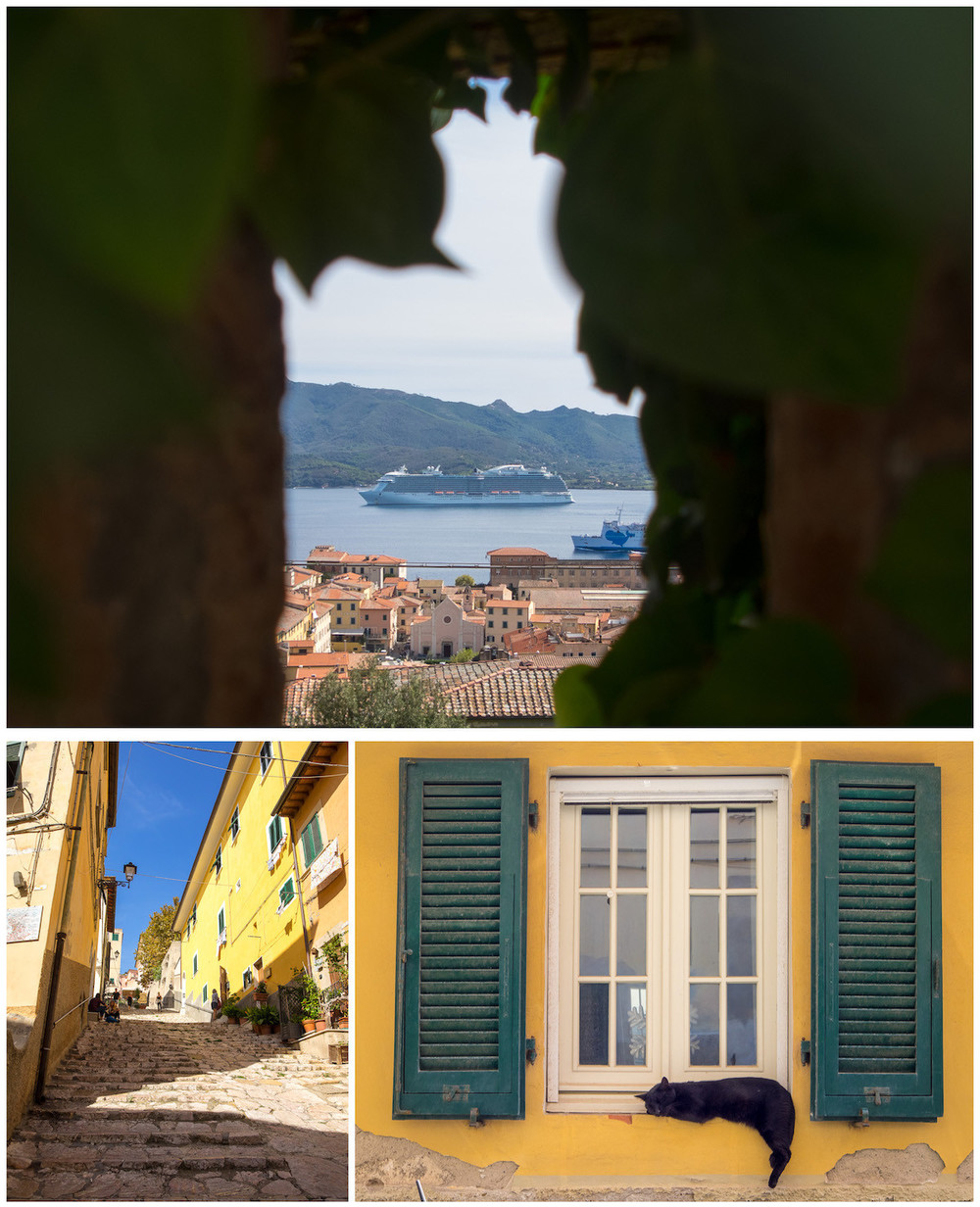 After our swim we headed back into town, to find some lunch. We couldn't decide on what we wanted to eat so Mrs bwhouse suggested Gelato. After a confusing exchange with the lady behind the counter that really didn't speak much English we had a giant cone of lemon sorbet - we now understood why she looked at us funny when we said we only wanted lemon. But, it was by far the best sorbet/gelato I've had before.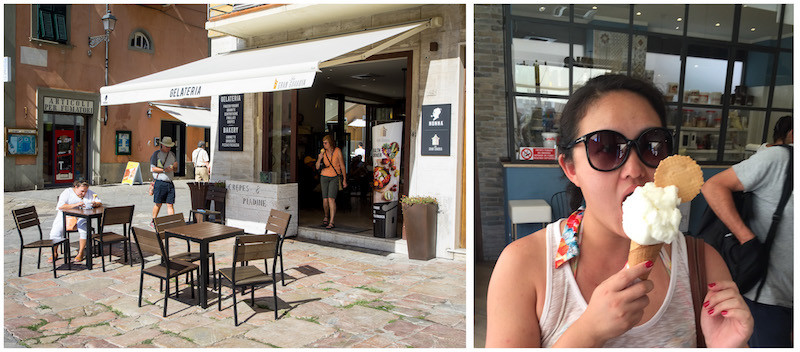 The day had disappeared and it was time to head back to the ship for our final night aboard. We were sad we didn't have longer to explore Elba as it looked like there were some fantastic beaches within driving distance.