Travel: Sightseeing in Kotor, Motenegro
After Santorini, we set sail for Kotor, Montenegro. This was one of the new ports that replaced Turkey from our original itinerary, before reading up on Kotor I had never really heard of the place. If someone said to me Montenegro I would have instantly thought of the casino in the James Bond movie that was supposedly in Montenegro, however, it actually isn't, the movie was shot somewhere else apparently.
It turns our Kotor is an amazing little port town with tons of history and not only is the old town spectacular but the cruise into the harbour is breathtaking. Apparently, Montenegro translated literally means 'Black Mountains' and as you sail in you realise why, it is literally a harbour that is lined with lush green mountains, but from a distance, they look quite black.
We decided to take a harbour boat tour that took us around the harbour in a speed boat, the scenery was pretty awesome. People rave about Sydney harbour (which in its own right is pretty impressive) but this winding channel down to the port was just in a whole other league. Right in the middle of the harbour is a man-made island that houses a tiny church called 'Our Lady of the Rocks'.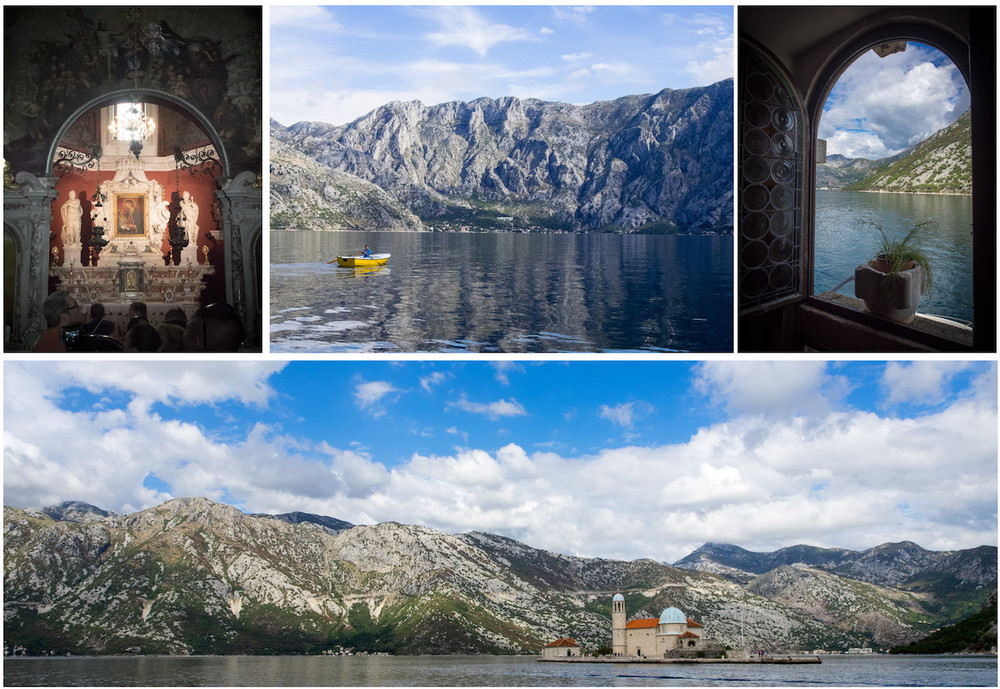 After touring around the harbour we went out to the blue caves (which apparently rival the blue grotto in Capri), we were really lucky in that our two little boats were the first to get there, so it was empty. After about 15 mins several other much larger boats rocked up and the place started to get pretty crowded. Whilst it is an optical illusion the blue glow that radiates from the water is almost unbelievable. We had the opportunity to jump in and go for a swim, whilst some people in our tour were brave enough to give it a shot we chickened out as it was quite cold and we had a long speed boat ride in the wind back to shore afterwards and didn't want to freeze! Part of me regrets not jumping in now, but oh well.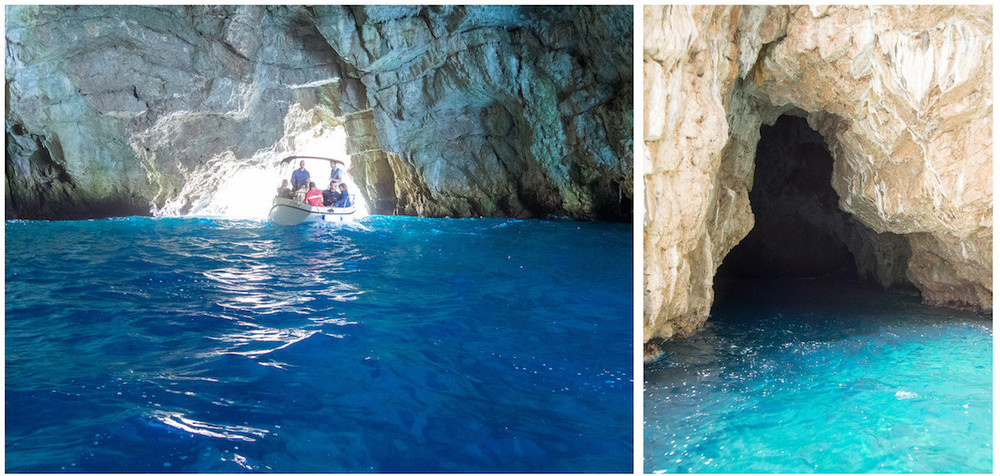 After the caves, we headed back into the harbour channel and stopped off at the abandoned submarine bases, which had these submarine sized caves carved out of the mountainside that were used to hide submarines during WWI.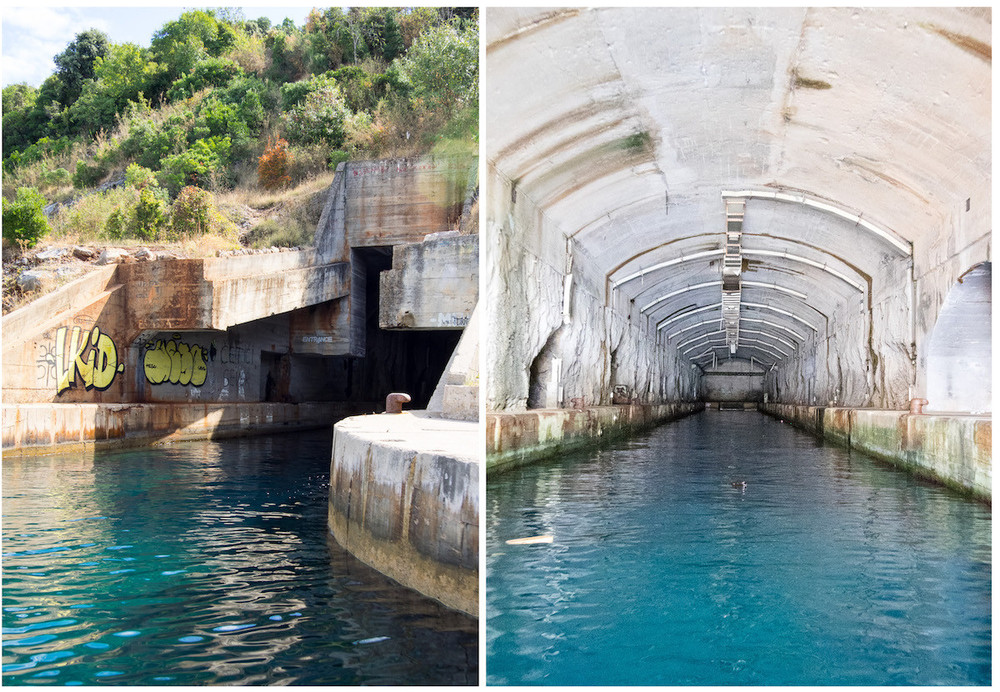 Once we got back into port we took a walk around Kotor Old Town, which was the original town that is surrounded by a wall. The town is closed off to all traffic. The entire town is just a maze of little cobblestone walkways which were fun to explore. Once again Mrs bwhouse found another new friend after all, Kotor has a cat museum…..