Singapore sightseeing & Mandarin Orchard
As we only had a very short 2-night stopover in Singapore the original plan was to stay at Marina Bay Sands, mainly because I wanted to check out the infinity pool and it was close to the Gardens by the Bay. Unfortunately, I left booking hotels for Singapore to the last minute and Marina Bay skyrocketed to $850/night for a standard room. In the end, I booked the Mandarin Orchard on Orchard road. The cab ride from the airport was only about 20mins and cost $29sgd which seemed pretty reasonable.
We were offered an upgraded room for $20sgd per night upon check-in which we declined as we were only staying 2 nights and it didn't seem worth it. I was pleasantly surprised when we got to our room, it was spacious with a nice view and a huge bathroom.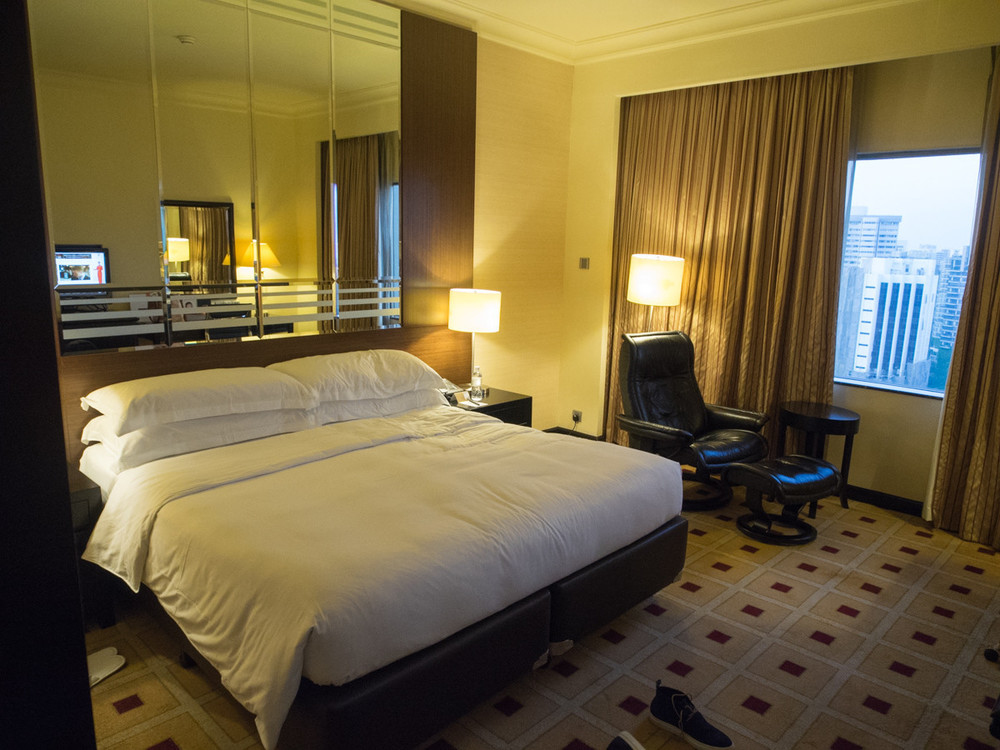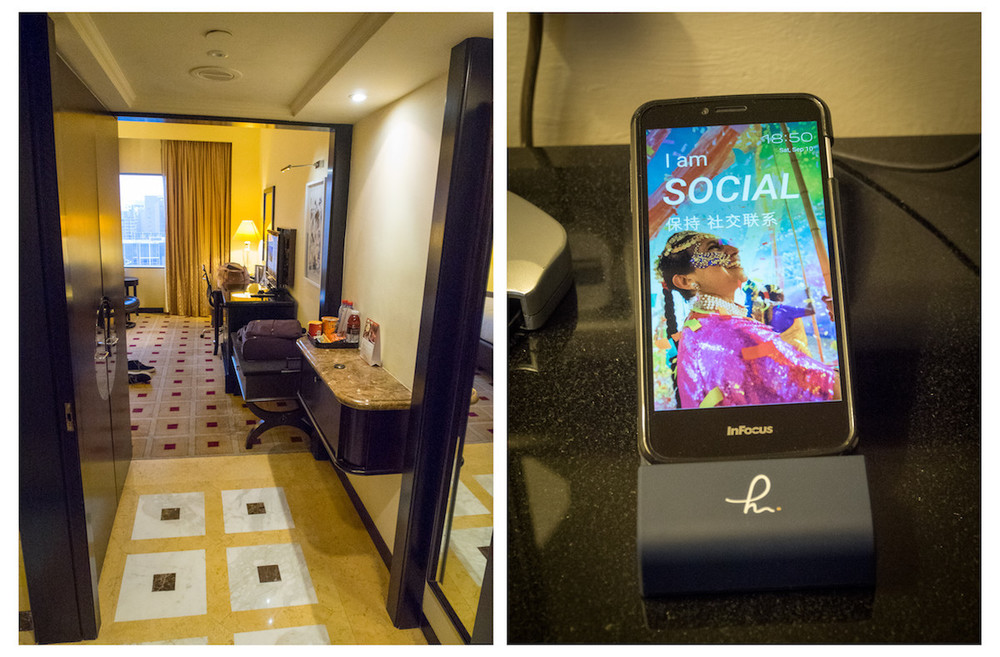 The hotel also provided an interesting service which I haven't seen before. Each room came with a complimentary smartphone that you can use throughout your trip. It comes with unlimited data and free calls to 15 countries, including Australia.
We spent the evening exploring some of the shopping malls around the hotel and called it a night early as we knew the next day was going to be long. We did run into what I believe was a lion dance competition outside one of the malls.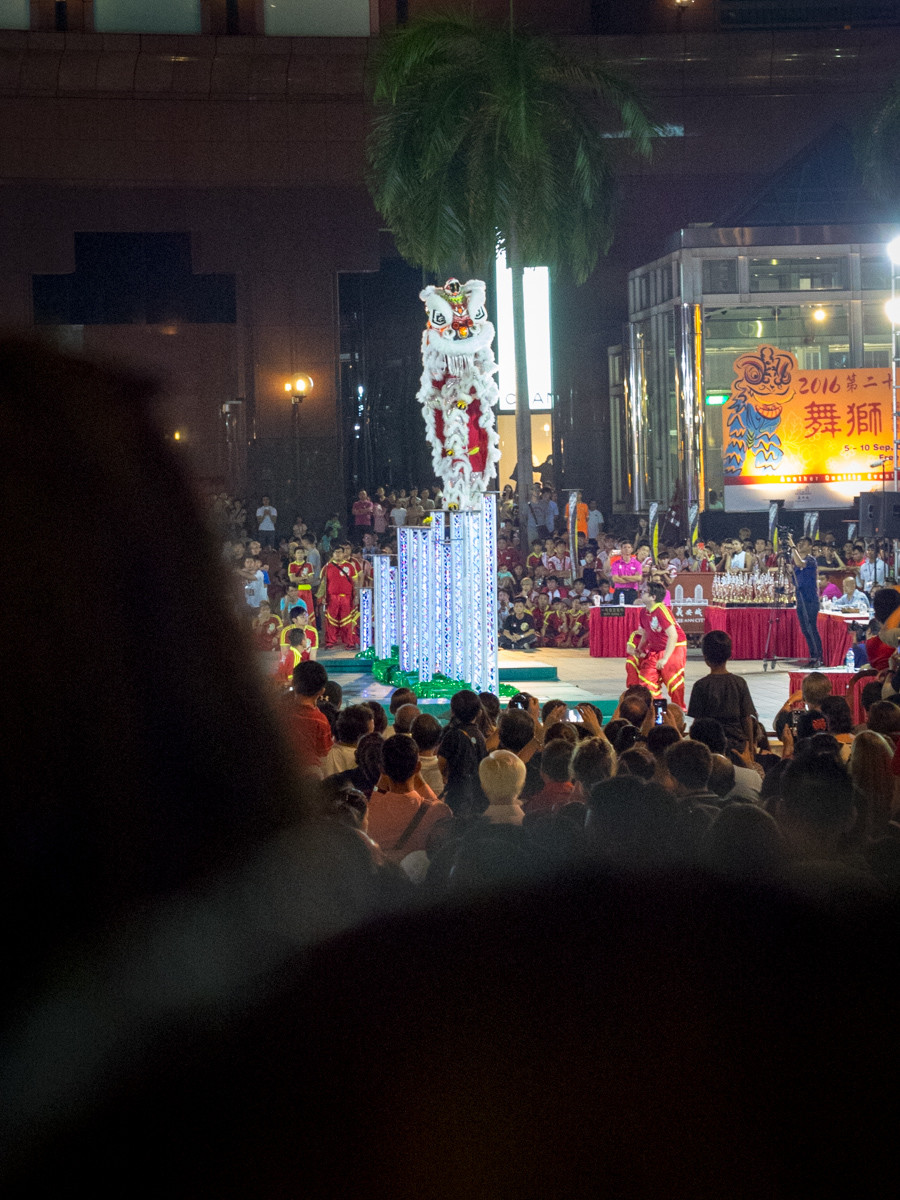 We didn't really have anything specific we wanted to see or do in Singapore the plan was really just to check out the Gardens by the Bay and eat all the tasty tasty food.
Thanks to trusty Citymapper (A great app for navigating public transport overseas, for people that have never heard of it) we made our way to the Gardens by the Bay via the MRT to Marina Bay and walked around for a few hours. The gardens were decorated with various lanterns and light up sculptures to celebrate the Mid-Autumn Festival.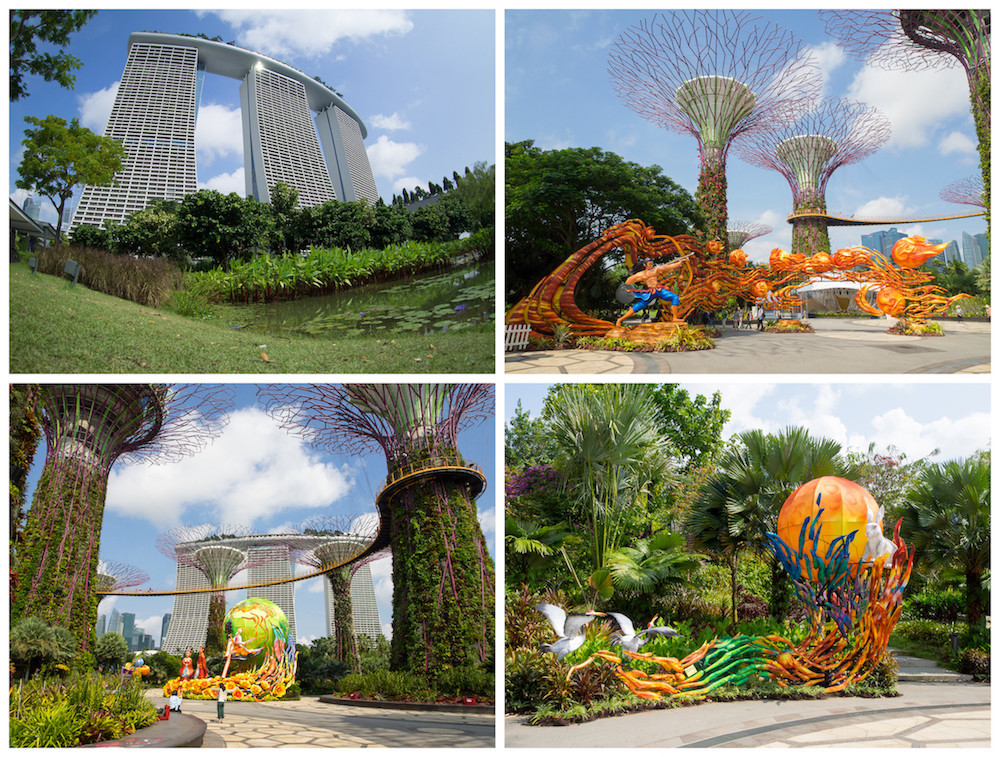 It seemed criminal to visit Singapore and not eat Singapore Chilli Crab! We ended up heading to Jumbos Seafood restaurant based on a recommendation from a friend. Now I should mention both Mrs bwhouse and I are not huge fans of crab, it always just seems like so much work for very little payoff and I generally prefer the flavour of lobster, but I was glad we gave it a try. As we were only having lunch we decided to give the set menu a miss and just order 1 serve of chilli crab (~800grams) and a side of fried rice which came to $119sgd (our post Chilli Crab research suggested we should've had the crab with the Fried Buns. Guess we'll just have to come back and it give it a go next time round). All in all the crab was excellent, it tasted way better than any crab I have eaten back home and the chilli sauce was delicious.

After lunch, we headed to Chinatown to have a wander through the street market/stalls. After a few hours and a few litres of water, the heat got to us both and we decided to retreat to the hotel to relax for a bit before heading out for dinner.
For dinner, we wanted to find some street food and head to one of the hawker centres. We had an early morning so didn't want to adventure too far, and after some googling, we settled on Makansutra Gluttons Bay. It was fairly small in comparison to photos I have seen online from some of the larger hawker centres but seemed to have a good selection of food. We managed to consume the remaining sgd we had left and had a pretty tasty meal of mixed satay and Kway Teow.