Brainstorming our next trip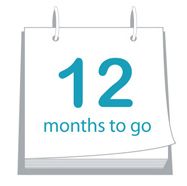 Probably the biggest downside to using miles for travel is the need to book way in advance (or alternatively, very last minute). This can be challenging as you need to be formulating a plan 12 months before you want to actually go on a holiday. Unless you are in the fortunate position to be able to head off at the last minute.
The way I have been approaching this problem is to always have a few ideas on the go for the 'next holiday', by which I really mean the next use of miles. This allows me to do two things;
Research the best ways to get there and start monitoring for availability
Build a plan around what points/miles are needed and how to get them
So Whats Next?
I have this theory, that First Class air travel will soon become a thing of the past. We are already seeing more and more airlines remove first class cabins from new aircraft like the A350 and 787's in favour of more business class seats and premium economy. This probably makes sense as business class these days is definitely up there in terms of both hard and soft product. I think the first class will hang around for awhile on carriers that have A380's but my gut feel says it will start to dimish.
Hence I am on a mission to try as many products as possible while we can, or at least that's my excuse ;)
In no particular order, I would love to give the following a go;
Qantas First Class (A380)
Emirates First Class (A380)
Cathay Pacific First Class
Singapore Airlines New Suites Class
Luthhansa First Class (Only if flying out of Frankfurt as my main driver is the FCT)
For me, the holiday is as much about how we get there and the anticipation planning it many months out as it is the actual destination. Now Mrs Bwhouse probably isn't on the same page as this, but she is very accommodating in letting me route us crazy ways to try out new airline products.
With all this in mind, I have been doing a little bit of thinking on our next destination. Now I am talking about a holiday that will most likely be 18 months away, but I like to have goals :)
It's Looking Like Hong Kong
We have visited Hong Kong once before and loved it, the food and general buzz of the place was amazing. Hong Kong would also be a great destination to try out the new Singapore Airlines Suites class when it is released later in 2017 (I may or may not be brainstorming this trip solely around this airline product).
Hong Kong would be a great destination for a week or so, just enough time to sample the food and get some local shopping in. Considering we are always short on annual leave this isn't a bad option.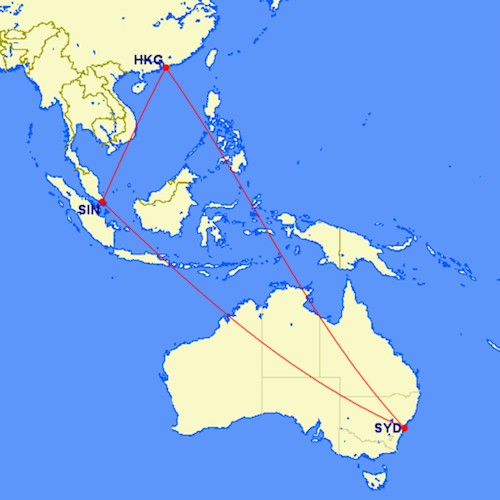 Potential Routing Options
Airline
Route
Required Miles (per person)
Singapore Airlines New Suite
First leg in suites second in first
SYD-SIN-HKG
80,000 Krisflyer Miles
108,000 Velocity points
Cathay Pacific Business Class
SYD-HKG
65,000 Qantas Points
This would also provide a great opportunity to use up some Qantas miles that are hanging around for Cathay Pacific business class which all in all looks like a pretty good product as well.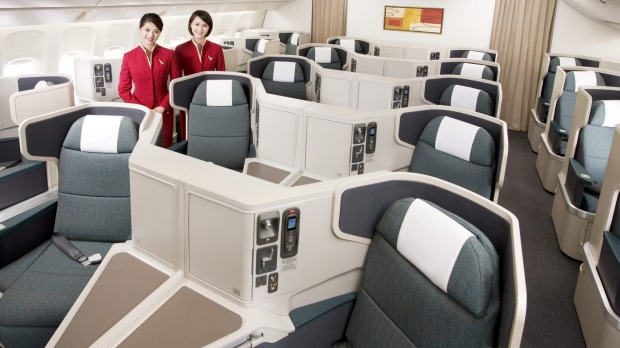 Alternativley
If for whatever reason we can't pull off a quick trip to Hong Kong, then it may well be a short hop over to New Zealand. Qantas seem to pretty regularly run specials for both Business and First on Emirates metal. These one-way fares combined with using up our reamiaing Qantas points that are hanging around could mean expereinecing Emirates A380 First class suites and shower :D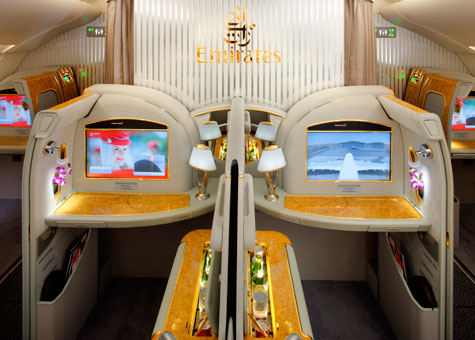 Now just need to accumulate a few more Velocity and Qantas miles in the next 6 months or so and this trip should be obtainable. To be precise I am about 35k short of Qantas points (but a credit card should do the trick here) and 100k short of velocity points (not sure how to get those at this stage).