Alaska Mileage Plan Offering Targeted Bonuses Up To 50% On Purchased Miles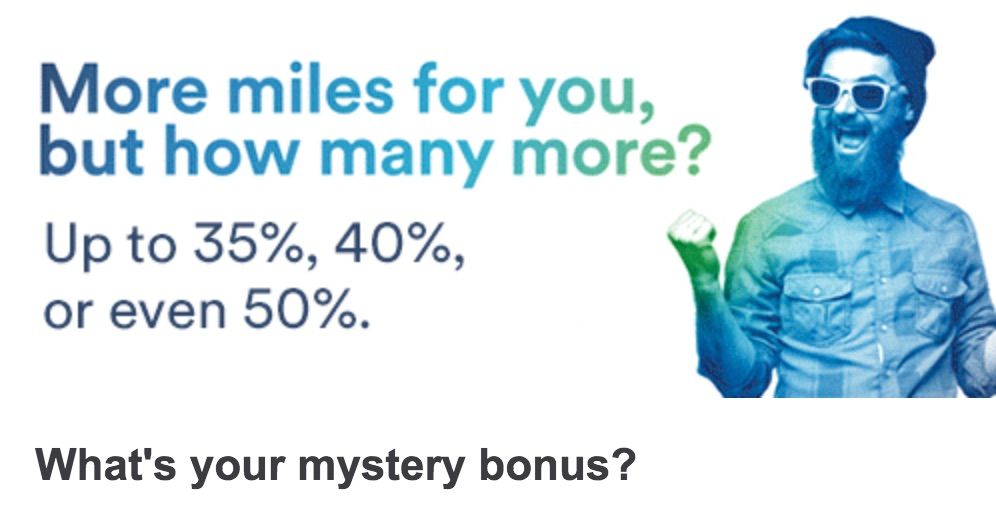 Alaska Airlines frequent flyer program Alaska Mileage plan is once again offering a targeted bonus on miles purchases of up to 50%. These bonuses are tiered and you need to buy between 40,000 - 60,000 miles to receive the maximum bonus no matter what your mystery bonus is.

The offer seems to be unique to your account and provides a bonus of 15%, 25%, 35% or 50% on mileage purchases of 60,000. This seems to be the way Alaska Mileage Plan is running offers with the most recent two offers also being targeted.
Unfortunately once again, I seem to only eligible for the 35% offer, I can only assume this is due to the fact that I have never purchased Alaska Miles before, as I have confirmed with a few people that have taken up previous offers that they have received the 50% offer this time around. As a result, I am very tempted to speculatively purchase a few miles in this promotion to try and trigger a better offer next time around.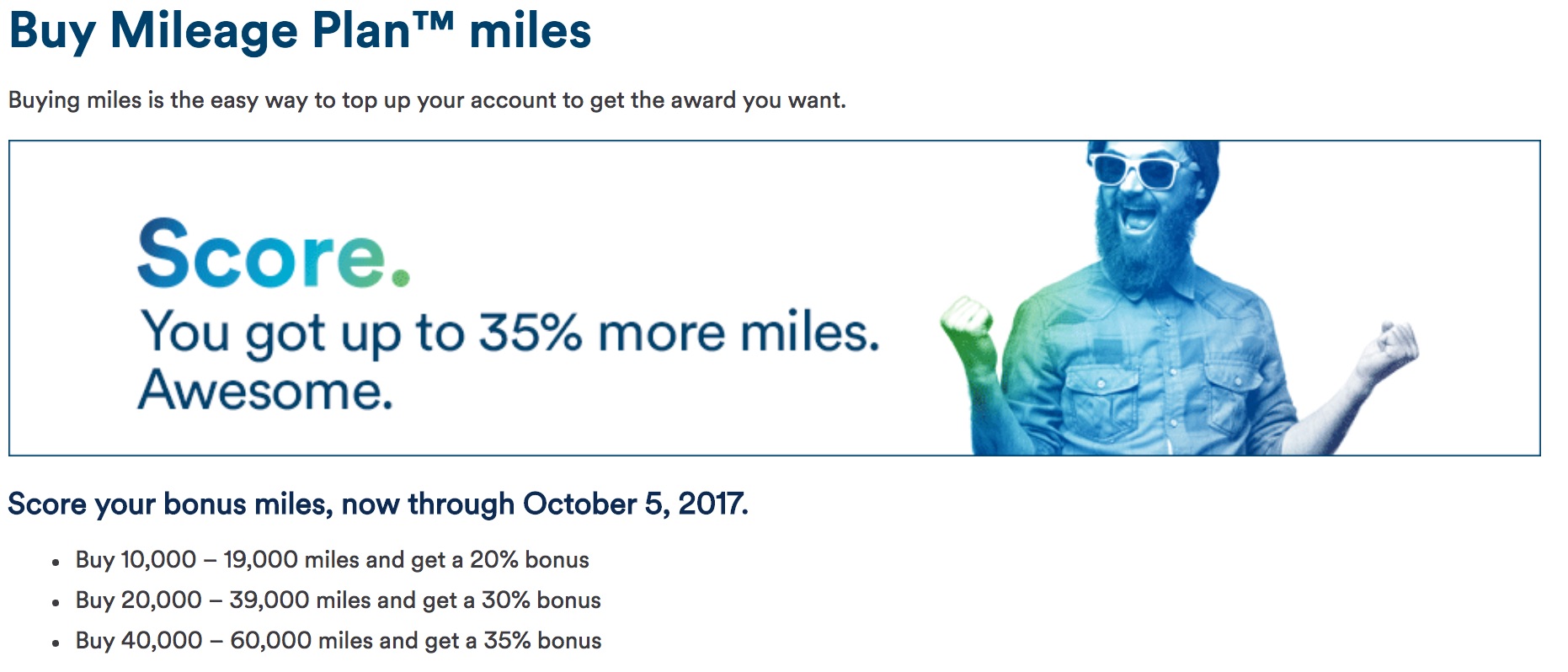 The Current Promotion
With the 35% bonus, it makes Alaska Miles ~2.1c usd per mile if you buy the maximum amount of 60,000 miles, with a 21,000 mile bonus you get 81,000 miles for $1,773usd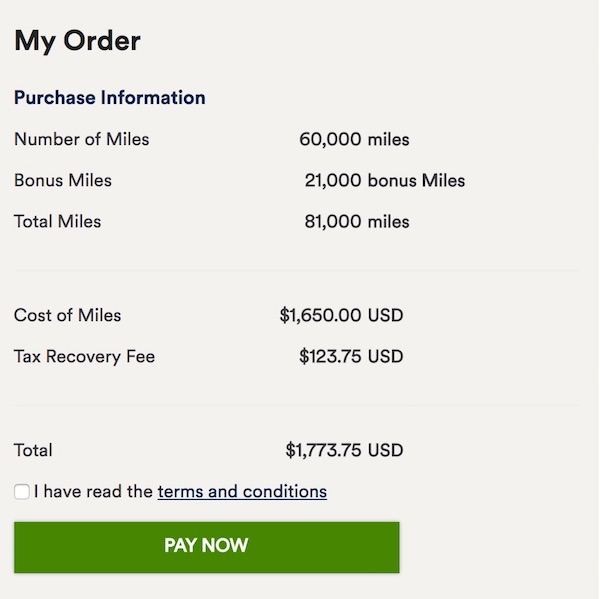 If you are lucky enough to be eligible for the 50% bonus this goes down to ~1.97c usd per mile
It is also important to note that whilst the maximum amount of miles you can buy in one transaction is 60,000, you can make as many transactions as you want.
How to use Alaska Miles In Australia
I discussed briefly in my guide to buying miles & points in Australia Alaska Miles is an interesting program for a few reasons. First, they are not part of an Airline alliance but they partner with some interesting Airlines such as Cathay Pacific, Fiji and Qantas. Secondly, Alaska Miles has an odd award chart, in that each airline partner has a different award table, so you need to check the difference out here https://www.alaskaair.com/content/mileage-plan/use-miles/award-charts
Some good uses for Alaska Miles from Australia are:
| Route | Redemption Rate | Cost @ 2.1c per mile | Cost @ 1.91c per mile |
| --- | --- | --- | --- |
| Cathay Pacific Aus to Hong Kong Business Class | 30,000 | ~$630 | ~$570 |
| Cathay Pacific Aus to USA Business Class | 60,000 | ~$1,260 | ~$1,140 |
| Cathay Pacific Aus to USA First Class SYD-HKG Business, HKG-USA First | 80,000 | ~$1,680 | ~$1,520 |
| Qantas Aus to USA Business Class | 55,000 | ~$1,155 | ~$1,045 |
| Qantas Aus to USA First Class | 70,000 | ~$1,470 | ~$1,330 |
Alaska miles is a great way to unlock cheap Cathay Pacific premium cabin award seats for a reasonable price. You can't really beat $1,260usd (~$1,590aud) for return business class airfares from Sydney to Hong Kong!
This is a great reminder that you need to be a member of these programs before the promotions come out to be eligible to purchase miles at the discounted rates. So if you haven't already read my intro guide to buying miles & points in Australia and sign up to Alaska Miles and Lifemiles - it is free and you never know when it may come in handy.