Why You Shouldn't Use Points For an Upgrade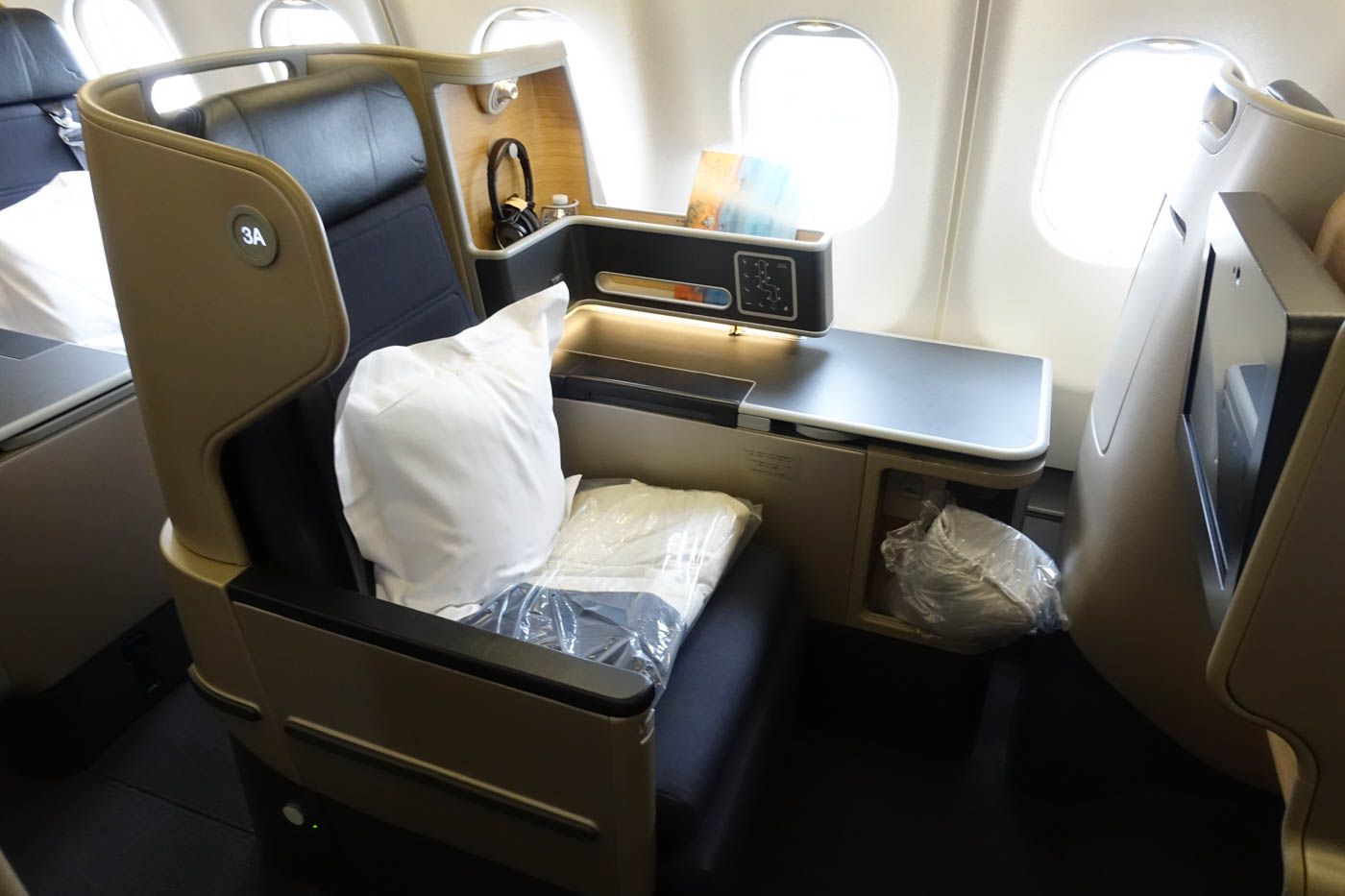 One of the most common things I tell people about using miles & points is that using points to upgrade from Economy to Business is always terrible value!
It seems that many years ago, one of the best uses for airline miles & points was to use them to get that elusive upgrade to the pointy end of the plane. But those days are long gone. However, most people still seem to be under the impression that upgrades are the best use of miles & points, so I thought it would be good to go through the pros & cons.
Know Your Programs T&C's
This is probably the most important thing that people gloss over. You need to understand the terms and conditions for the frequent flyer program you are using. Different programs have different T&C's, but it is very common to have conditions specific to the eligibility of upgrading using miles & points. Taking a quick look at the important T&C's of the two major programs in Australia:
Virgin Australia
You need Gold or Platinum status with Velocity to be able to request an upgrade on an international long-haul flight.
You must hold a Freedom, Premium or Premium Save fare to be able to request an upgrade to Business Class. Discount economy tickets are not eligible.
All members booked in a Go Plus, Getaway or Freedom fare can request an upgrade on Virgin Australia international short-haul flights.
Qantas
Upgrade Rewards from discount Economy classes are not eligible (for example N, Q and O class)
Qantas issues upgrades in order of status. Chairmans Lounge, Platimum one, Platinum, Gold, Silver then Red. You have a much lower chance if you do not hold high status.
Upgrades Are Never Guaranteed
Another common misconception is that upgrades are easier to get and more guaranteed, this is NOT the case.
In fact, in most cases, upgrades come out of the same inventory class as a full award ticket. So if an upgrade were available at the time of purchase, then a full award seat would have also been available. In most cases, upgrade requests go into a waitlist and are processed 24 hours prior to the departure of the flight. The only exception to this in Australian is that if you hold Platimun one with Qantas, you can request, via the call centre, to release upgrade space.
Let's Look at an Example
For this example, I will use Qantas, but the same goes for Virgin.
But just before we jump into the example, let's have a quick look at the comparison of points required to upgrade from economy to business vs. points needed to purchase a full business award seat. As you can see, there is only 6,000 points difference between an upgrade from semi-flexible economy to a full business rewards.
| Route | Business Award Seat | Upgrade from Economy | Upgrade from Flexible Economy |
| --- | --- | --- | --- |
| Sydney to Los Angeles | 96,000 | 90,000 | 49,500 |
| Sydney to London | 128,000 | 120,000 | 66,000 |
| Melbourne to Bangkok | 60,000 | 50,000 | 27,500 |
| Melbourne to Hong Kong | 60,000 | 50,000 | 27,00 |
So now looking at the popular Sydney to Los Angles route on any given day if I was to buy a basic economy ticket if would look something like this.

The important thing to note here is that it tickets into class O, which is classified as a discount economy class. You may recall from above that the rules for Qantas upgrades you need to have an economy ticket in G, K, L, M, S or V class, which would generally be considered semi-flexible economy. So if I was to look at the price for a semi-flexible ticket that falls into class S, the price suddenly jumps to $1,944 or $741 more expensive than the discount economy ticket!

So not only do I have to pay 61% more for my economy ticket upfront with no guarantee of an upgrade, but even if the upgrade does process 24 hours before my flight I will be using almost the same amount of points I could have used to purchase a business reward seat outright!
Does It Ever Make Sense?
Yes - Sometimes it does make sense to upgrade with points. If for example, you happen to have a fully flexible economy fare already or if you are upgrading from premium economy to business.
Another excellent upgrade opportunity with Qantas is upgrading from Business to First if you happen to be flying on an A380.
But in general, using points to upgrade from economy is almost always a bad idea.