Why I don't horde and save frequent flyer miles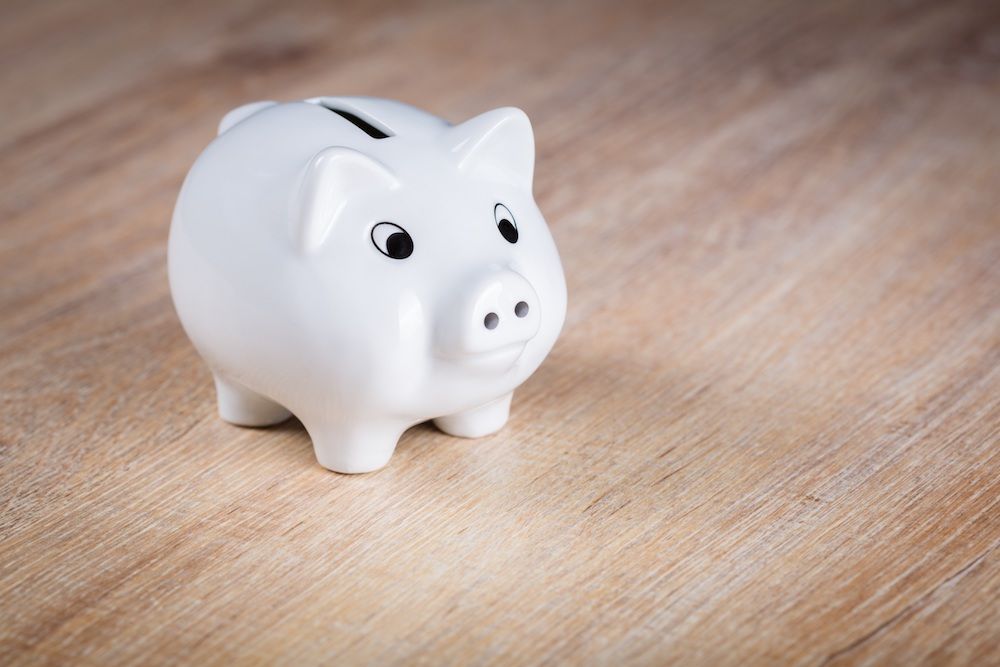 I often find myself talking to friends or extended family about frequent flyer miles. This usually comes up in conversation as people have heard about one of our holidays or we are talking about an upcoming trip. This naturally leads to people quizzing me about all things miles and points. I have a few different tips I give people but I will save that for a separate post. What I wanted to talk about here was something that I often find myself telling people.
Don't horde your frequent flyer miles and never use them!
Now, this might sound like an obvious piece of advice, but I all too often see people with relatively substantial miles balances that can never seem to find a use for them and when they do want to use them it is too late to actually secure that award flight they wanted.
I have a pretty strict regime, I almost always have a target in mind for a trip. This may be built around trying an airline product or a holiday destination we want to visit and as soon as I have enough miles to book that trip I lock it in. This often results in booking flights 12 months out. I am lucky enough to have 3 holidays coming up in the next 8 months and I am already thinking about what's next and already have miles targets for both Qantas and Virgin set in my head.
Aspirational Travel
For me, miles and points are all about aspirational travel! That is to say that I want to get the best 'value' out of the points for an experience that I would likely never pay the actual cash for.
In my mind award travel isn't free, I have effectively paid money for those hard earned points and I want to get the best return possible.
Like many things in relation to miles & points, this is personal preferences but given the choice of a one-way flight in First Class vs a return flight in Business. I would almost always take the one-way flight in First Class. Many people would argue that Business class is so good now that you don't need to spend the extra miles on First but for me, it is all about the aspirational experience and you can't beat a double bed in the sky or a dedicated apartment to really give you a memorable travel experience. Whereas business class travel does give you the comfort of a lie-flat bed, but everything else tends to be more routine and regular.
Ultimately I would prefer to drain my FF account to zero and redeem that one aspirational flight than only use a portion of my available balance so I had some miles left over for a 'rainy day'.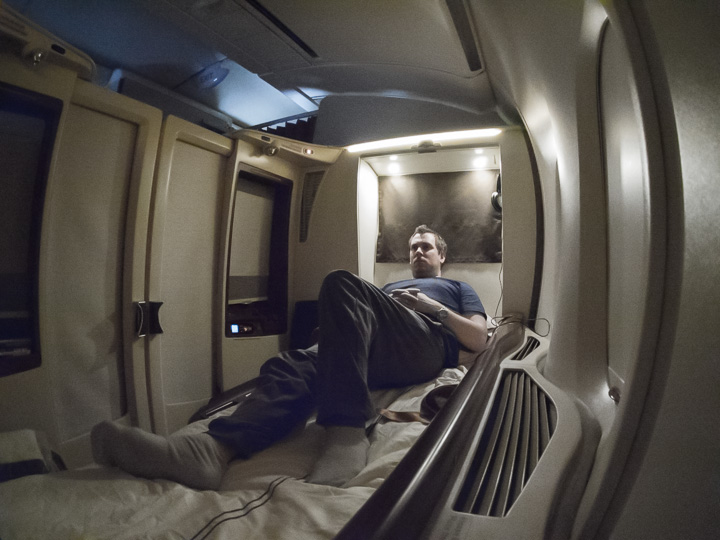 Phasing out of First Class
Another reason I often spend my miles on first class travel vs business class travel is due to the fact that I believe first class is likely to become almost obsolete. We are already seeing many airlines phase it out on new A350 and 787 planes in favor of more business and premium economy seats. Many people will disagree with me here and insist that first class will still be around for the foreseeable future, but I am skeptical.
What's more is, even if it does still exist as a product, I strongly suspect airlines will continue to decrease the capacity in first class, which will result in it becoming harder and harder to get award space. We are already seeing this happen with many airlines such as Singapore and Lufthansa with refits reducing the number of seats in the cabin.
Devaluations
Frequent Flyer program devaluations are inevitable. Not a year goes by where one program doesn't devalue their award chart. What's worse is usually (not always) these devaluations are large meaning you may have enough points in your account today to fly return in business class to you dream destination and then tomorrow you are suddenly 20% short due to a devaluation.
One thing you can guarantee with frequent flyer miles is that they will never appreciate in value...
Now usually the programs provide some notice to devaluations so you have time to book flights and burn your balance but not always (as was the case with Alaska miles recently) and in my experience, it is often very hard to book flights after a devaluation is announced. This happened to me last year, Virgin announced they were devaluing their award table and moving Etihad redemptions up in price significantly. I tried and tried but I could not redeem the flights I wanted prior to the devaluation. First class redemptions on Etihad for Sydney to NYC went up 15,500 points per person each way. Then shortly after they also introduced large booking fees for Etihad.
Book far out, you can always change your flights
One of the many challenges with using miles & points for travel is finding the seats you need on the routes you want. One of the easiest ways around this problem is to book flights as soon as the inventory is loaded into the booking system. This varies depending on the airline but is usually ~350days out.
Many people see this as an issue and find it hard to plan this far in advance. But if you have a bit of flexibility it can work in your favor. As soon as you have the point balance to book the aspirational itinerary, jump online and find seats 12 months out and lock them in! Worst case scenario you can cancel them closer to the date. One of the benefits of booking flights with airline miles is they are easy to cancel and usually have very little penalties. The cancellation costs do vary based on airline, but Virgin Australia, for example, charge a grand sum of $60 to cancel an award ticket, Qantas on the other hand charge 5,000 points.
---
Ultimately for me, this whole game is a hobby. I enjoy the fun of planning crazy airline routings and working out how I can maximize my points usage. You probably don't need to be as crazy as me in the respect, but if you want to maximize your miles usage and get the best value you do need to put some effort in.