Virgin are Offering 30% off ALL Award Seats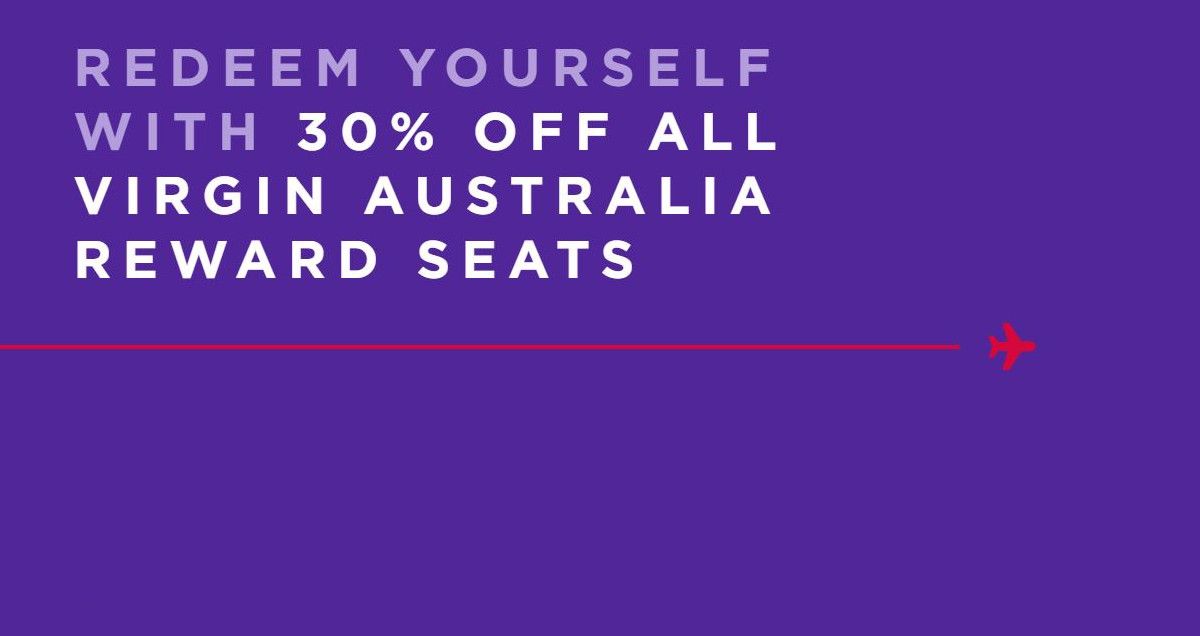 Virgin Australia have just launched a very interesting promotion where they are offering a 30% discount on the points required for all reward flights booked between now and the 28th of February for travel from the 15th of March 2018 to the 9th of January 2019.
What makes this very interesting is that it the discount is available on all award seats. Virgin have offered discounts in the past however they have been only on Economy reward seats. However according to the FAQ on the page setup for the promotion (https://www.velocityfrequentflyer.com/apps/velocity/minisite/redeem-yourself) Virgin state that the discount is in fact available on ALL awards.

How to Take Advantage of This Promo
This promotion is available to all Velocity member and you do not need to register to participate. When you search for flights the new discounted rate will simply show up.
For example I searched Perth to Sydney and you can see both the Economy and Business reward flights show the 30% discount. Economy moving from 17,800 to 12,400 and the Business reward moving from 35,500 to 24,800.
24,800 points each way from Sydney to Perth on an A330 with 'The Business' is a fantastic use of points.
Not a bad way to fly to Perth!
The 30% discount only applies to the base points and not the points used to pay taxes, however I would never recommend you use points to pay the taxes, you are always better off paying them in cash. It should be noted that this promotion is only applicable for flights booked on Virgin Australia, Delta Airlines, Air New Zealand and Virgin Atlantic.
Whilst in theory this promotion is available on awards on the fantastic Virgin 777 Business class from Sydney to Los Angeles (which I have reviewed here) in a quick search I wasn't able to find any seats available in the promotion period, Economy seats were available however.
30% off the Virgin award table is fantastic value, so if you have any flights that you need to book and can find the availability you should take advantage of this promotion. In may even be worth buying top-up points if you are a little short.
Let me know if you manage to take advantage of this promo.