Get Velocity Gold Status Faster With Family Pooling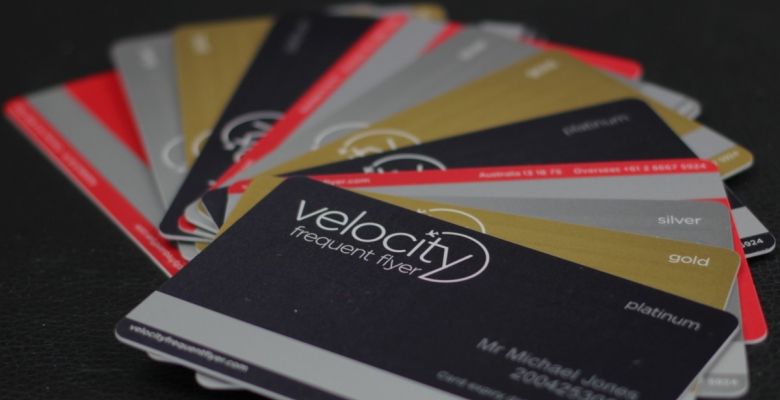 It is no secret that I am a big fan of Virgin Australia's Velocity frequent flyer program. Whilst Virgin is not a member of any airline alliance they have some great partners with plenty of opportunities for good miles & points redemption.
One of the great features that Velocity offers that isn't available on any other Australian Frequent flyer program is Family Pooling. Family pooling allows you to divert all points you earn to a designated family member, so rather than the points crediting against your account they will credit against a family member and save you from needing to transfer points in large chunks.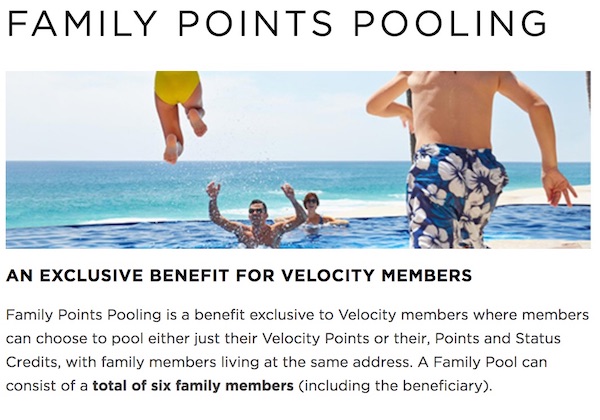 You can set up family pooling with up to 6 family members provided you all live at the same address.
Why is Family Pooling So Useful?
What makes family pooling really useful is that you can also elect to pool not just mils & points you earn but also any status credits that you earn from actual flying. This can make earning Gold status with Virgin very easy, especially if you have a family holiday coming up.
For example, let's say you have a family of 4 and you are lucky enough to be heading to the USA for a holiday, normally as an individual buying a discount economy ticket (MEL-SYD-LAX), you would earn 55 status credits each way (15+40) so a total of 110 for the round trip. Now if you pooled all the points and status credits for all 4 travelers you would earn a total of 440 status credits just 60 credits shy of Gold status! A few domestic flights and you will have Velocity Gold membership which gives you lots of benefits including lounge access and a 75% bonus on points earned.
Virgin seem to be running a fun advertising campaign at the moment with the 'Velocity Business Kid' explaining the in's and out's of the program. It's worth a watch if you have a few minutes spare.
Don't forget to check out my other Tips & Tricks