REVIEW: Sydney Airport Skyteam Lounge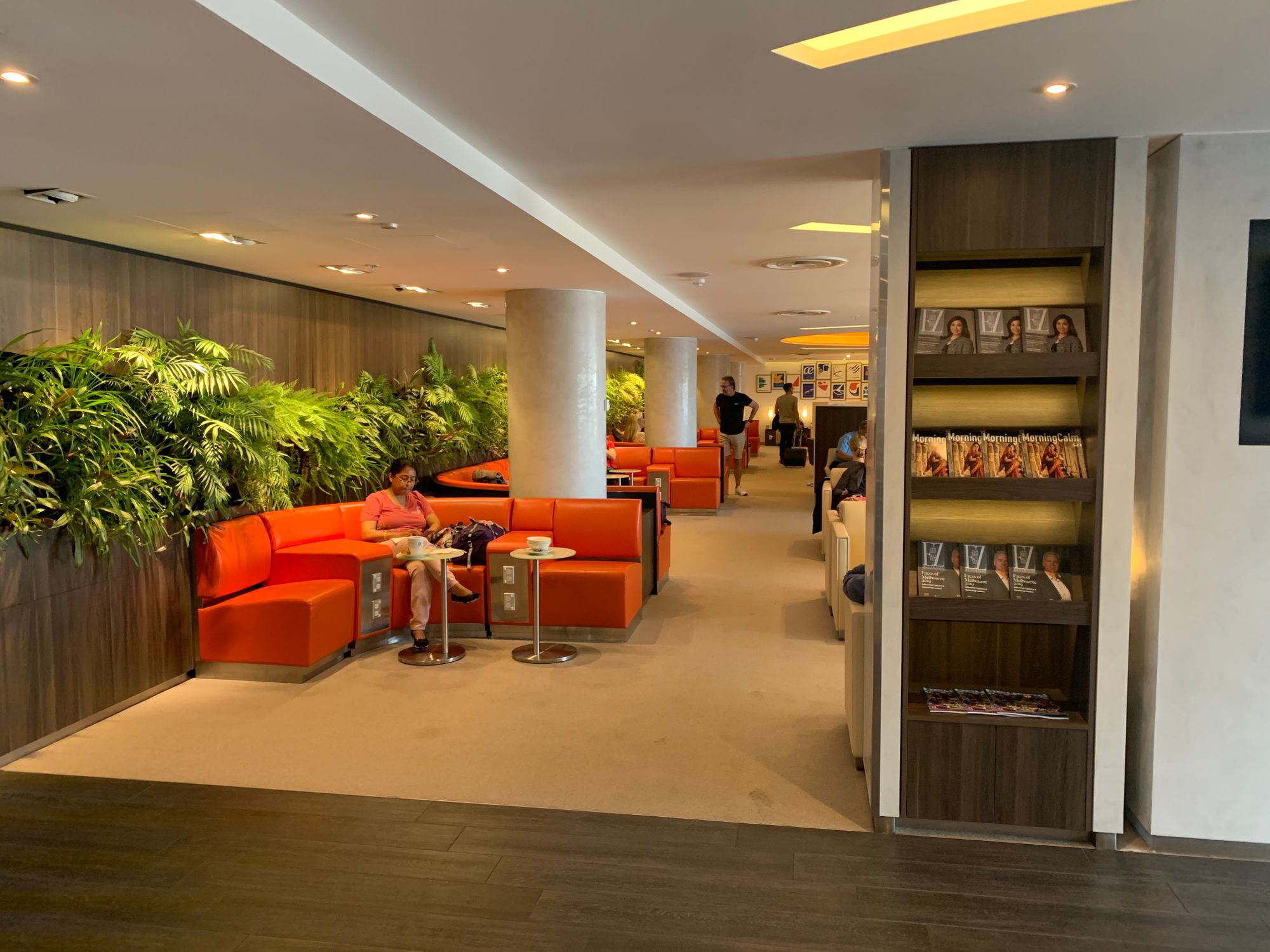 I haven't previously had a chance to check out the Skyteam lounge at Sydney Airport, as I rarely fly Skyteam airlines, so I was interested to see what it was like. I made my way through the terminal towards gate 24, where the lounge is located.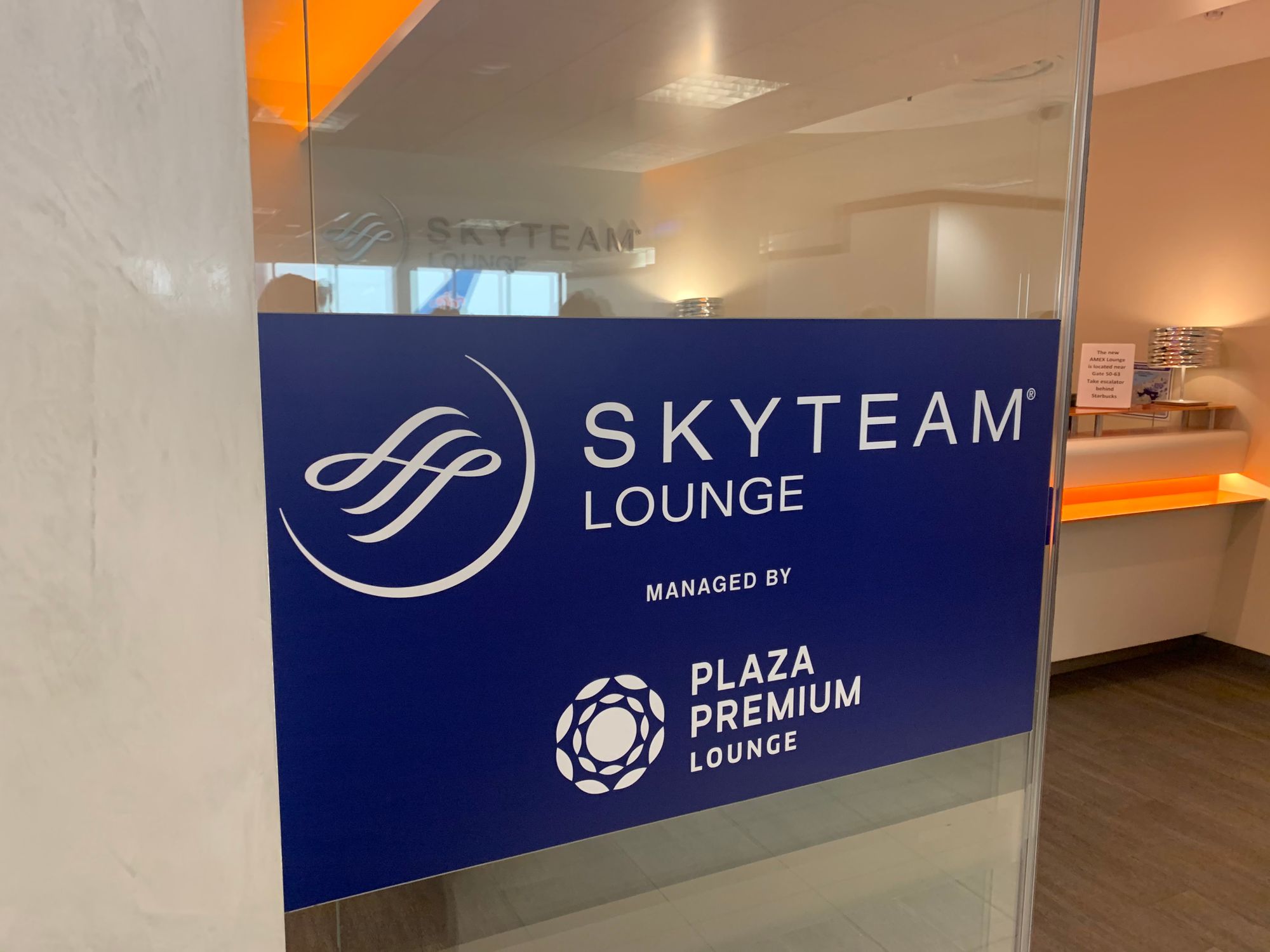 Plaza Premium runs the lounge (like many in Sydney airport). The agent at the desk welcomed me to the lounge and reminded me that I might want to leave a little early as the gate was on the other side of the terminal. I proceeded down the escalator into the lounge. The lounge is basically one large room with different seating areas and a separate dining/buffet areas off to the side of the entrance. There are large windows along one of the walls that offer a great view of the tarmac.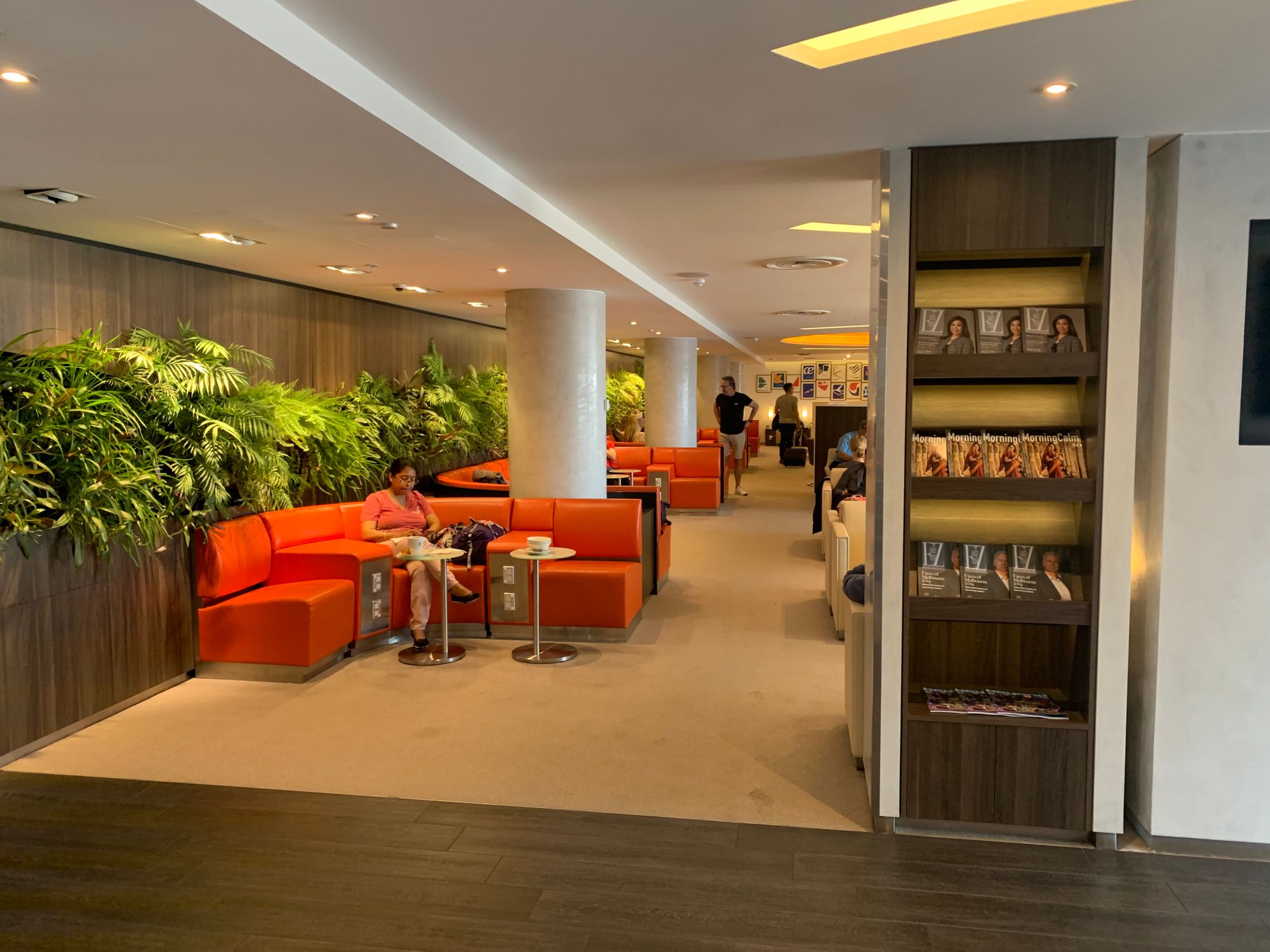 The layout isn't great and really doesn't offer much privacy. All of the seating is just laid out in sections. My perception probably wasn't helped by the fact that the lounge was very full thanks to both Korean Air and Delta having departing flights that morning.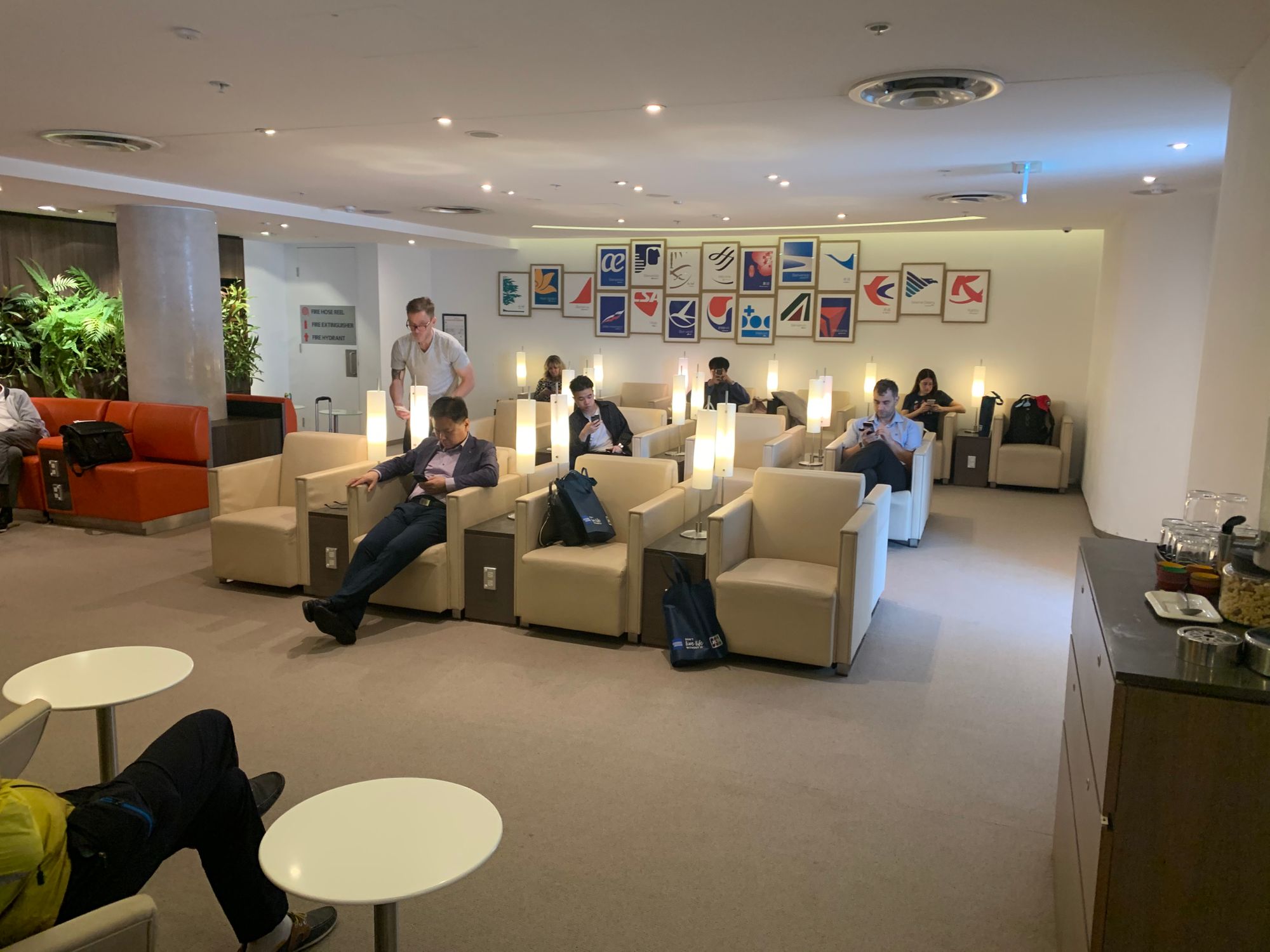 On the plus side every seat had power sockets within reach. In fact there were probably more power sockets than I have ever seen in a lounge before!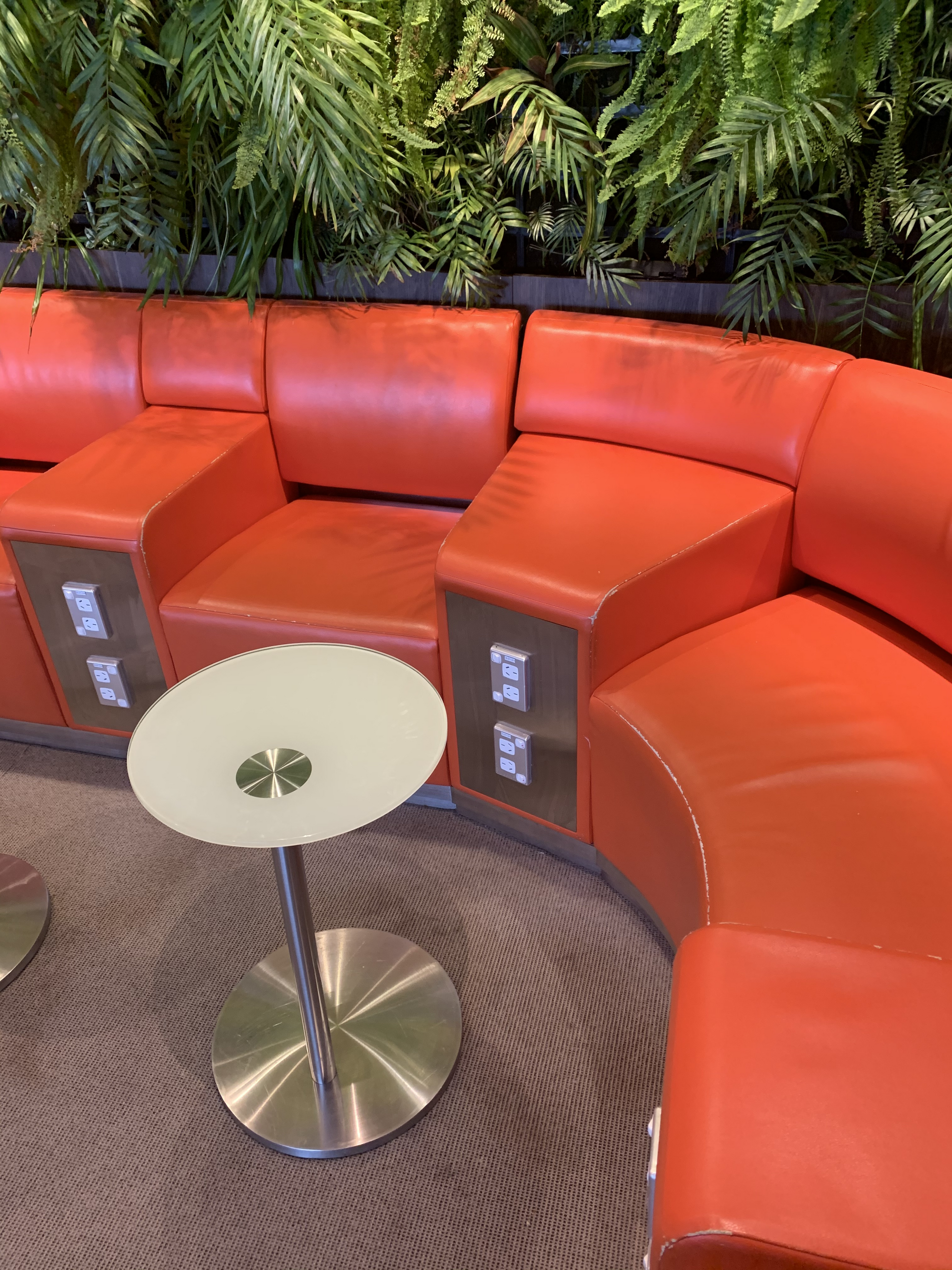 There was an odd TV viewing room in the back corner that had several chairs and a single TV.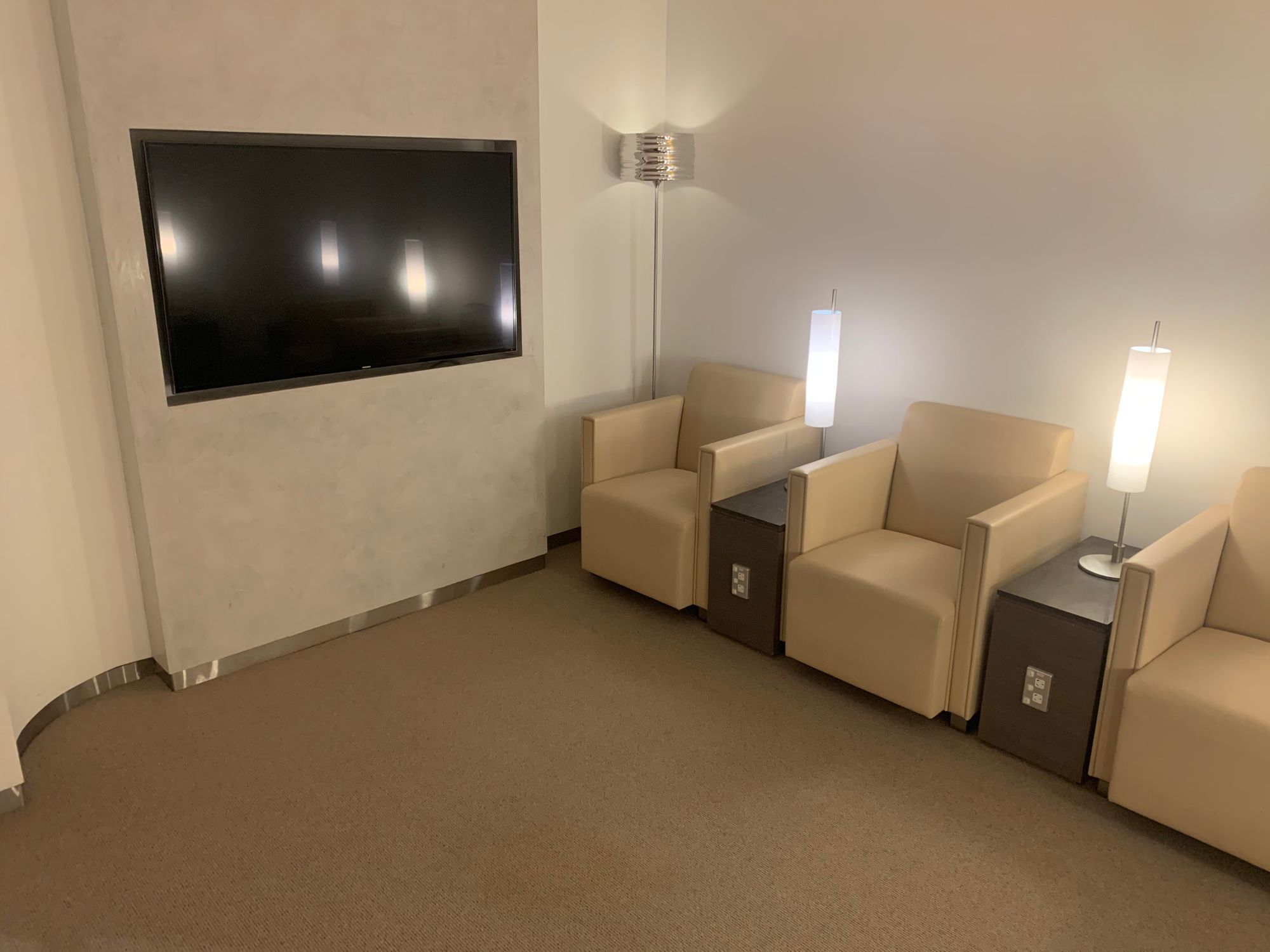 There was also a small business centre with a few computers and a printer. Interestingly this wasn't a separate room but just located along the sidewall of the lounge.
At the other end of the lounge was the buffet and bar area along with a few small tables to eat at.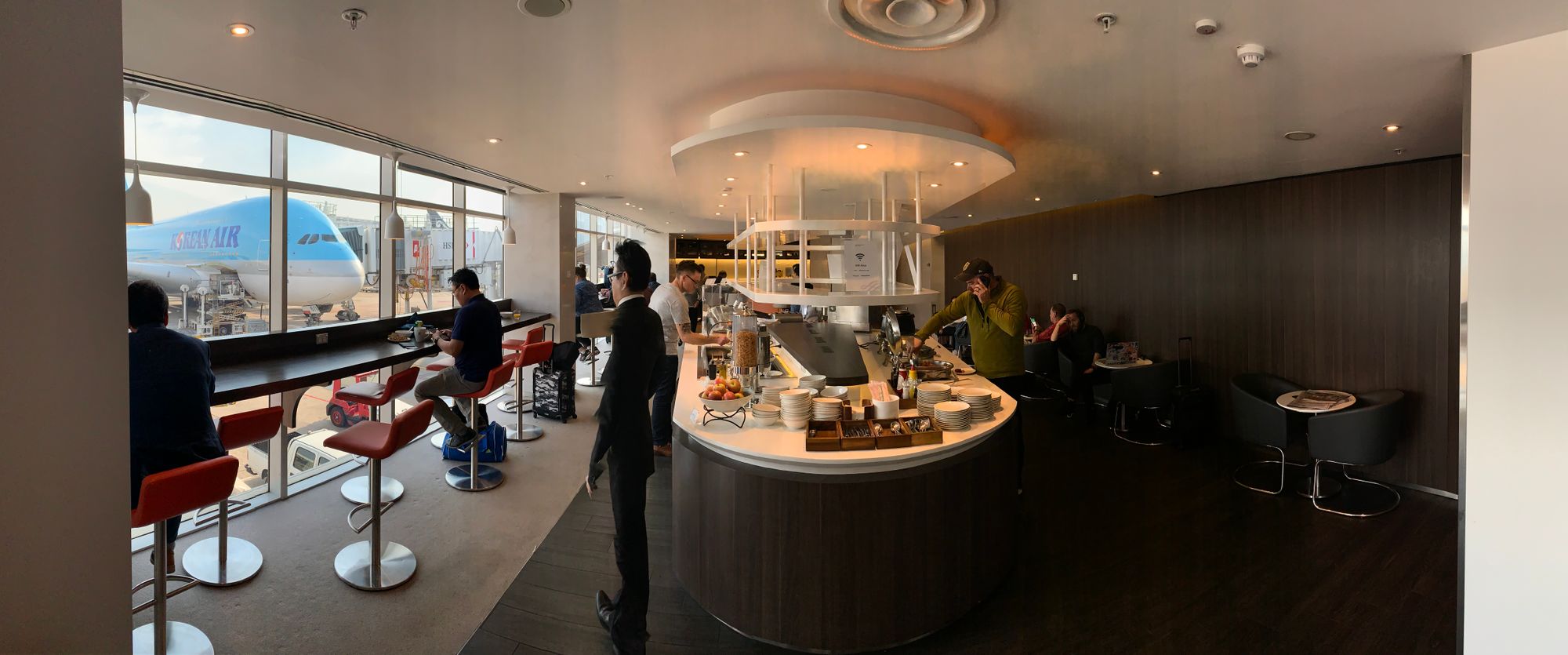 The buffet had four different hot dishes for breakfast, scrambled eggs, bacon, stir-fried noodles and baked beans. There was also a reasonable selection of cold food as well as cereal and bread.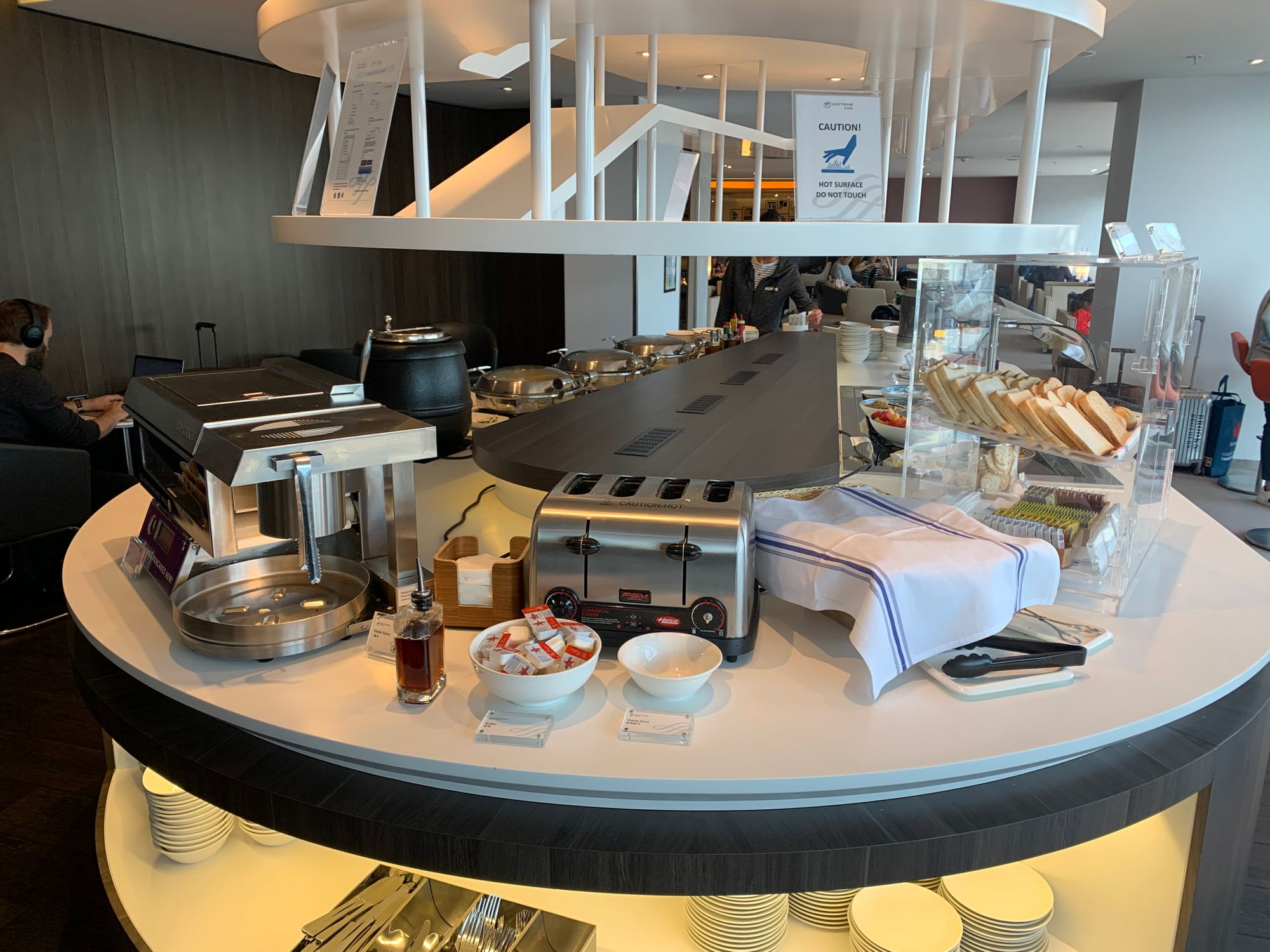 Behind the buffet was a small bar area with self-serve drinks.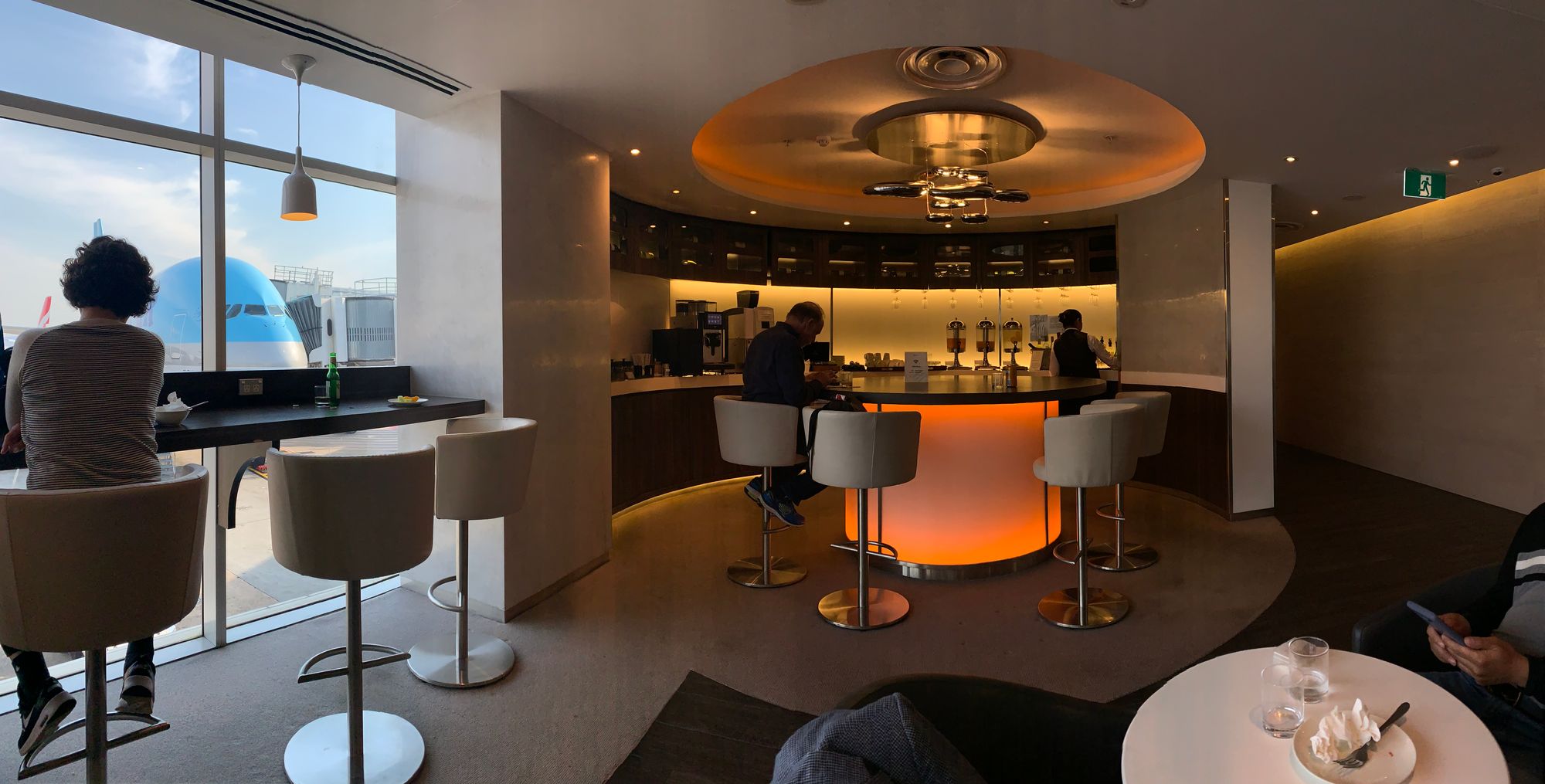 There was a good selection of wine, beer and non-alcoholic drinks as well as a coffee machine available.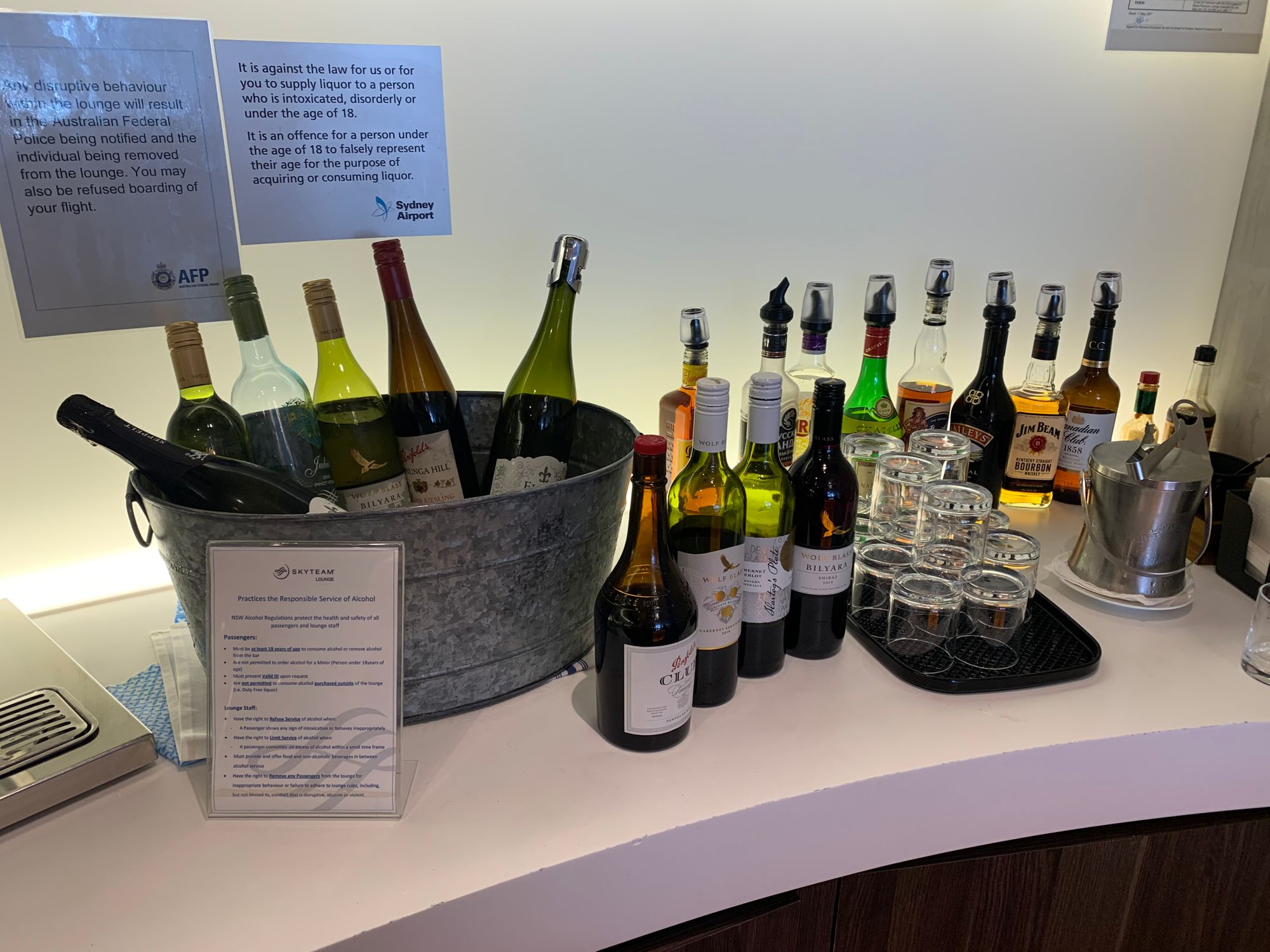 Overall Impressions
The lounge really didn't wow me, the seating was average and didn't offer any privacy and felt like a domestic lounge more than an International Business lounge. Sydney international airport is really well laid out in the general areas with seating, lounge areas and multiple options for food and drink so other than the free food and drink the lounge didn't offer much especially considering how busy it was. In general, as airports focus more on the customer experience lounges like this become obsolete.