Qantas Unveils it's Brand New Boeing 787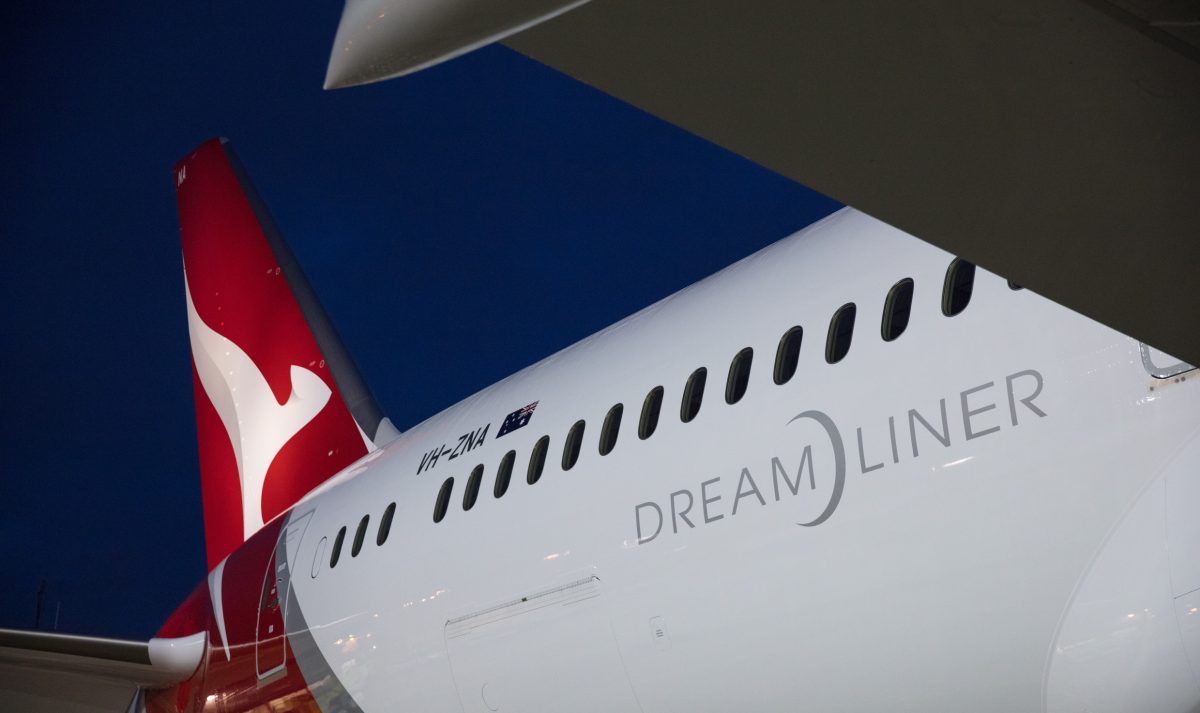 Qantas marketing has been going into overdrive yesterday and today as they unveil their new Boeing 787 making its way home to Australia. They are hosting a Facebook live event to track the flight home!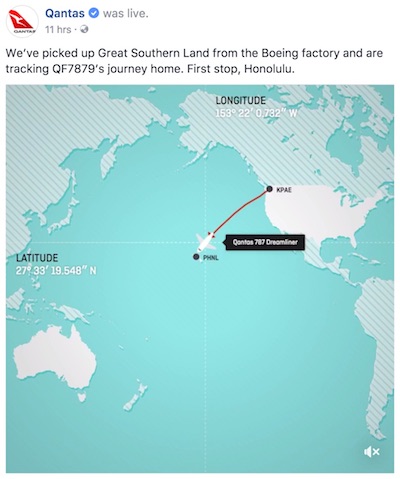 The latest addition to the Qantas fleet, the Boeing 787-9 Dreamliner has been called "Great Southern Land" and is being sold as the "game-changing aircraft that will open up new routes and new levels of comfort for travelers".
According to Qantas "Taking delivery of a new type of aircraft is always an important milestone for an airline and the 787 is a game-changer. From the distance it's able to fly, to the attention to detail we've put into the cabin design, it will reshape what people come to expect from international travel." Qantas CEO Allan Joyce also reinforced the desire to expand to longer non-stop routes using long-range aircraft such as the 787 "The Dreamliner makes routes like Perth to London possible, which will be the first direct air link Australia has ever had with Europe. And it means other potential routes are now on the drawing board as well"
Great Southern Land is fitted out in a 3 cabin configuration with 166 economy seats, 28 premium economy seats, and 42 business class seats. The business class cabin is the next evolution of the A330 business suite providing direct aisle access to all seats and a significant step up from the current Qantas international offering on both the Qantas 747 and A380 aircraft.
The Business Class Cabin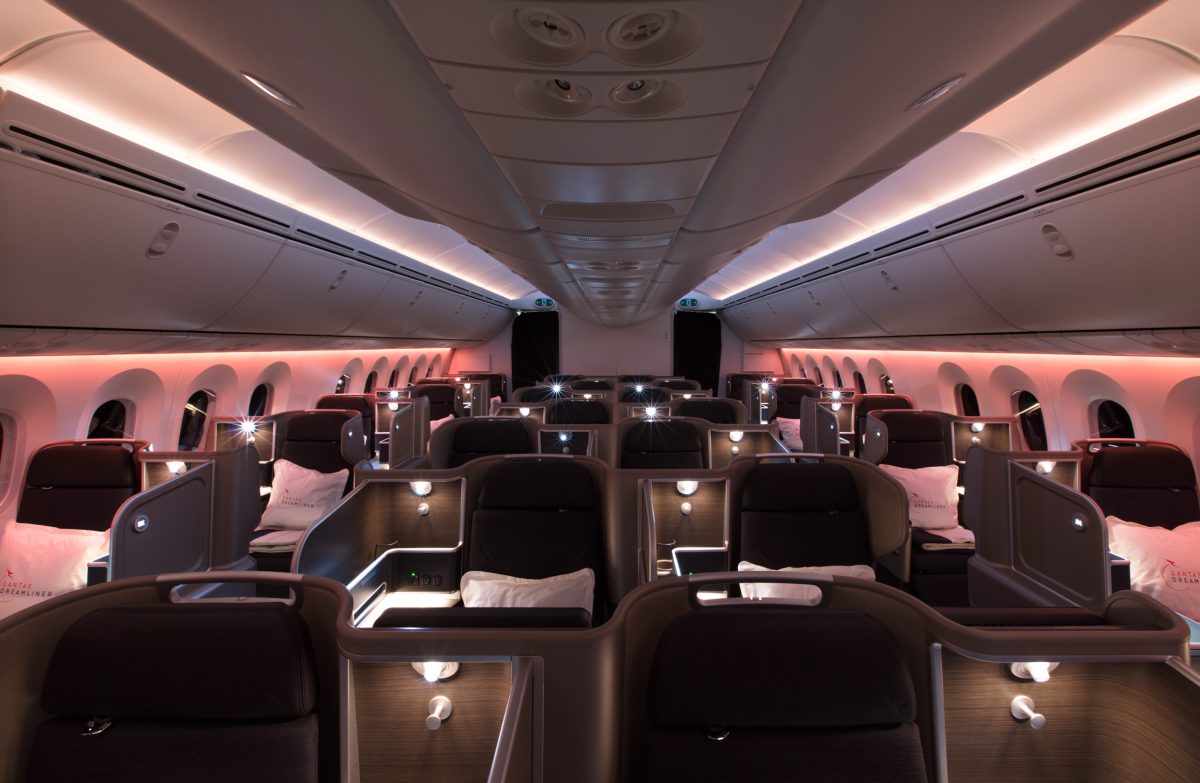 The premium economy cabin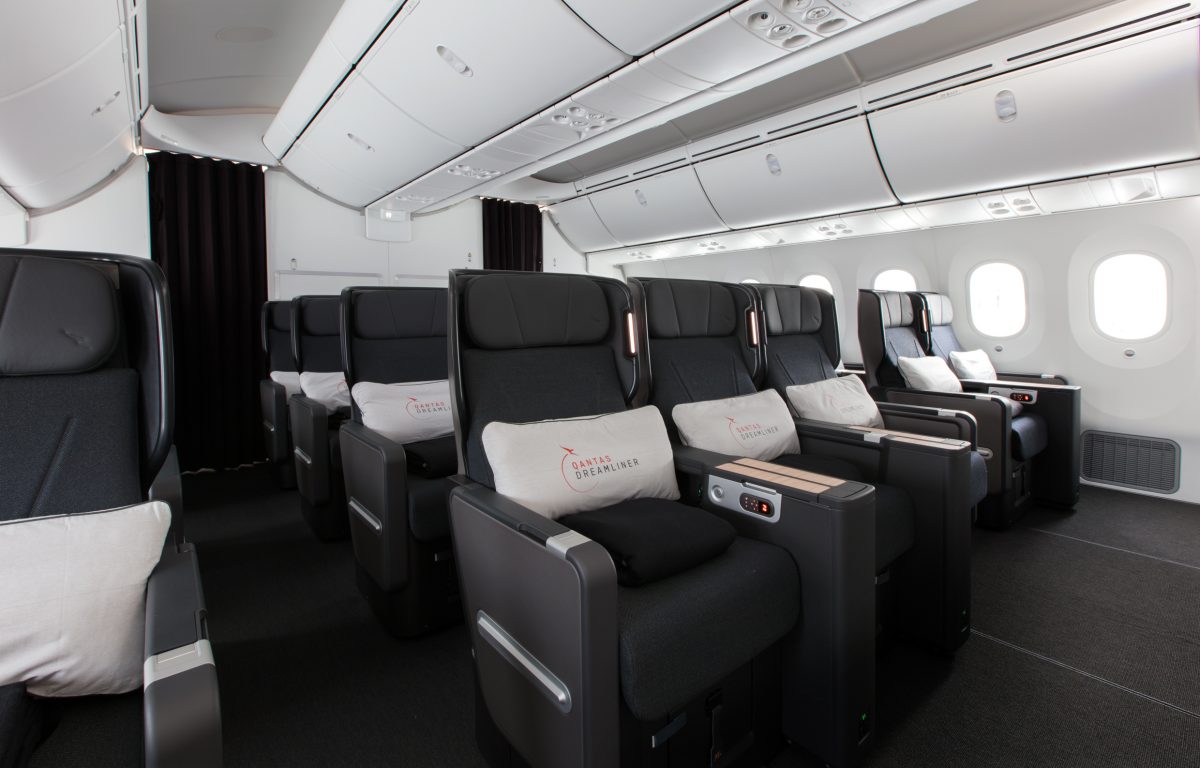 The economy cabin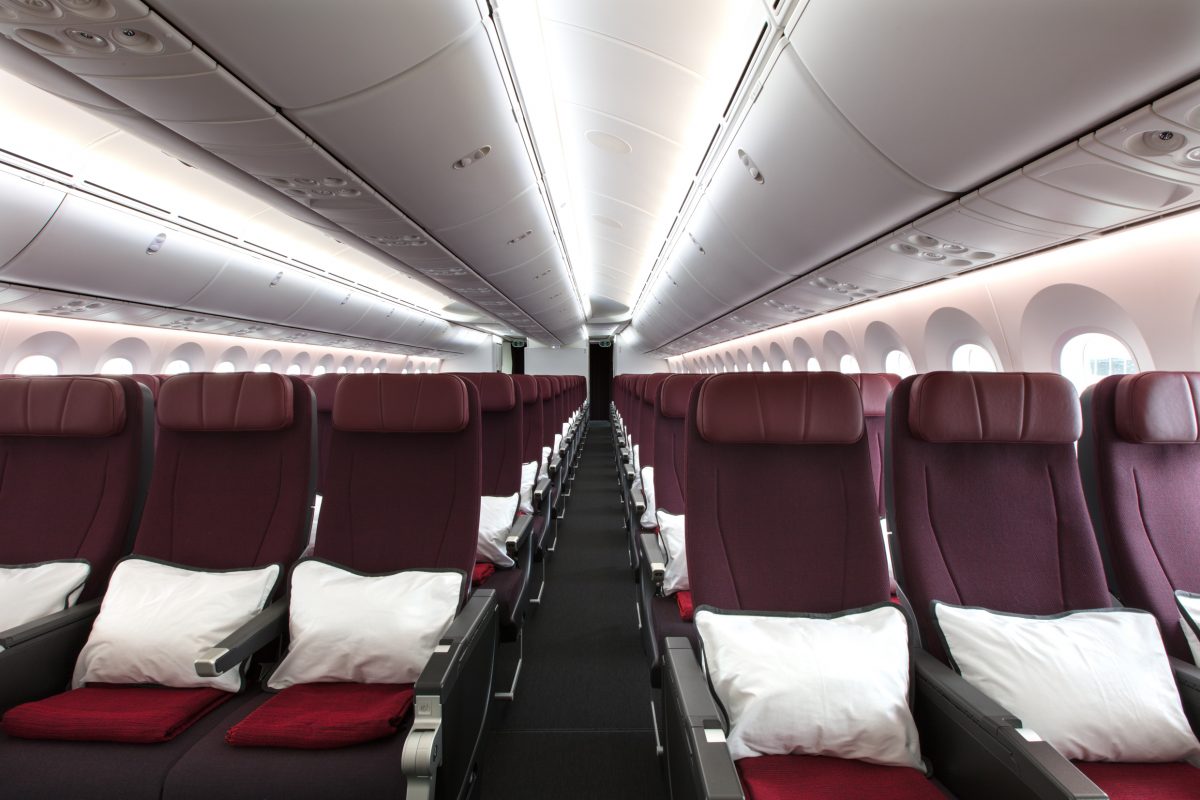 Initially, the Dreamliner will be put on the Melbourne - Los Angeles from December this year, with the second 787 route Perth - London starting in March 2018.
Qantas has collaborated with Oroton for the launch of the 787 to provide limited edition amenity kits which include a wraparound eye mask featuring the same design as the Oroton bag, as well as the current ASPAR products including sweet orange and Shea hand cream, orange and vanilla lip balm, ultra-hydrating face moisturiser, socks, a dental kit and earplugs.
Limited edition amenity kit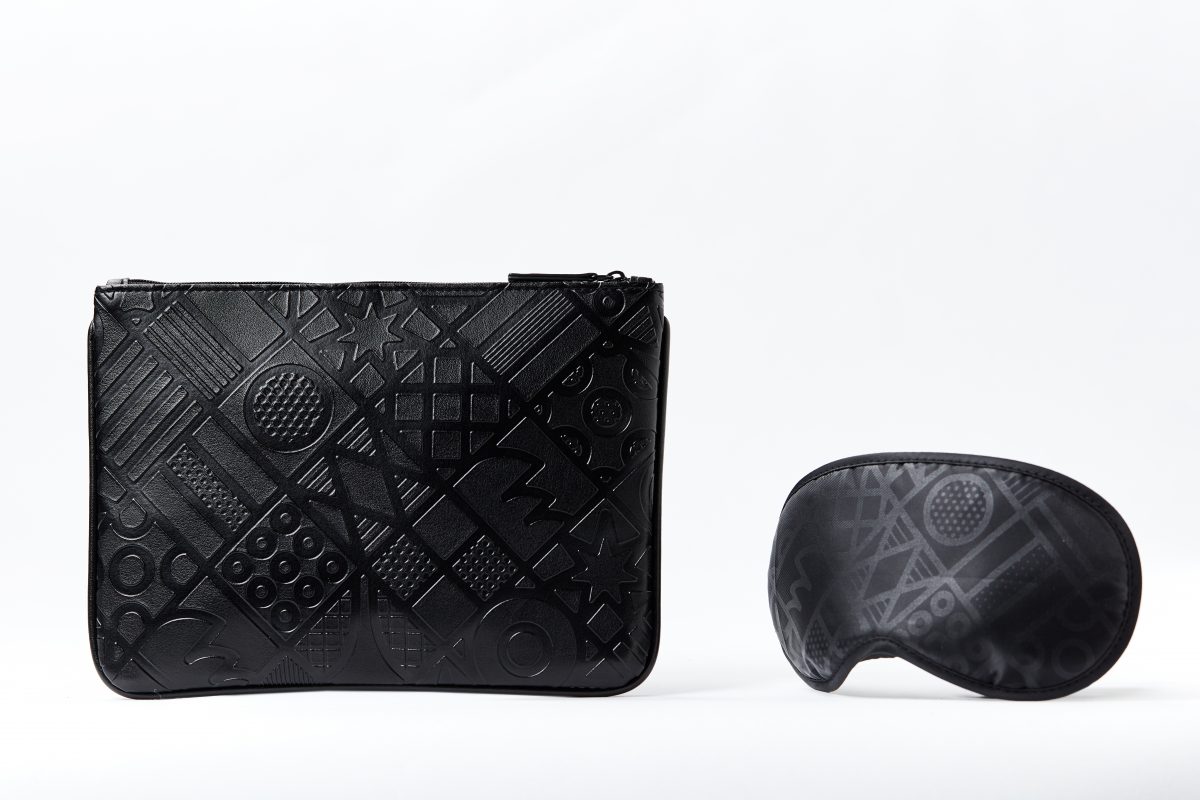 I look forward to trying the Qantas 787 at some point although I am not sure I would want to spend 17 hours from Perth to London on-board no matter what cabin you are in.