Qantas Open New Perth Transit Lounge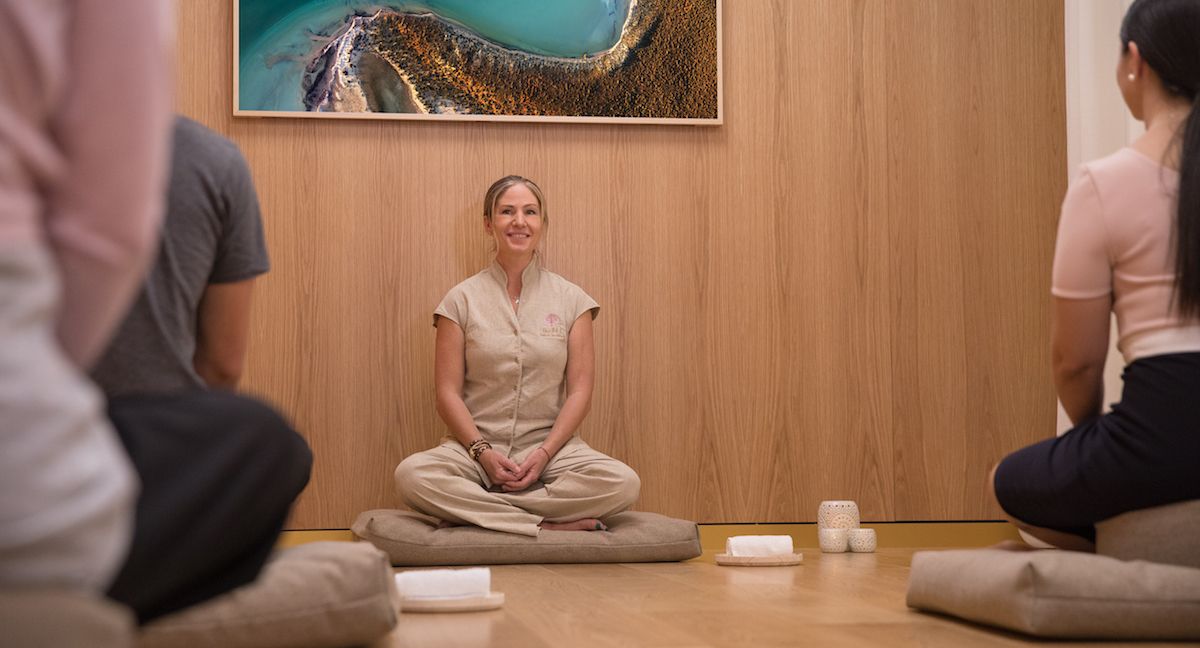 Qantas has debuted their new International transit lounge in Perth ahead of the launch of the Perth to London direct 787 service starting today and has a focus on reducing jetlag and improving health and comfort.
According to Qantas, the new lounge was designed by Australian Industrial designer David Caon and SUMU design, in consultation with the University of Sydney's Charles Perkins Centre using an evidence-based approach to wellness.
The lounge has seating for 114 guests and is available to all guests travelling in Business, Gold, Platinum and Platinum One Frequent Flyers, oneworld Emerald and Sapphire customers and Qantas Club members.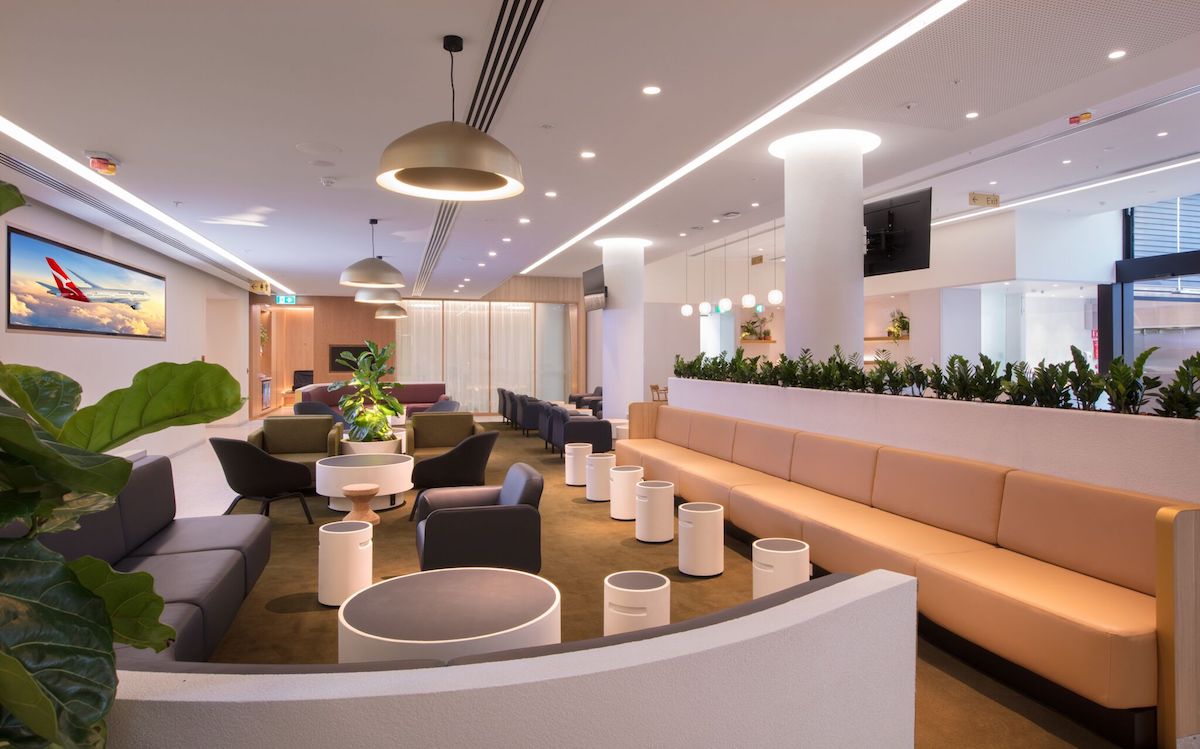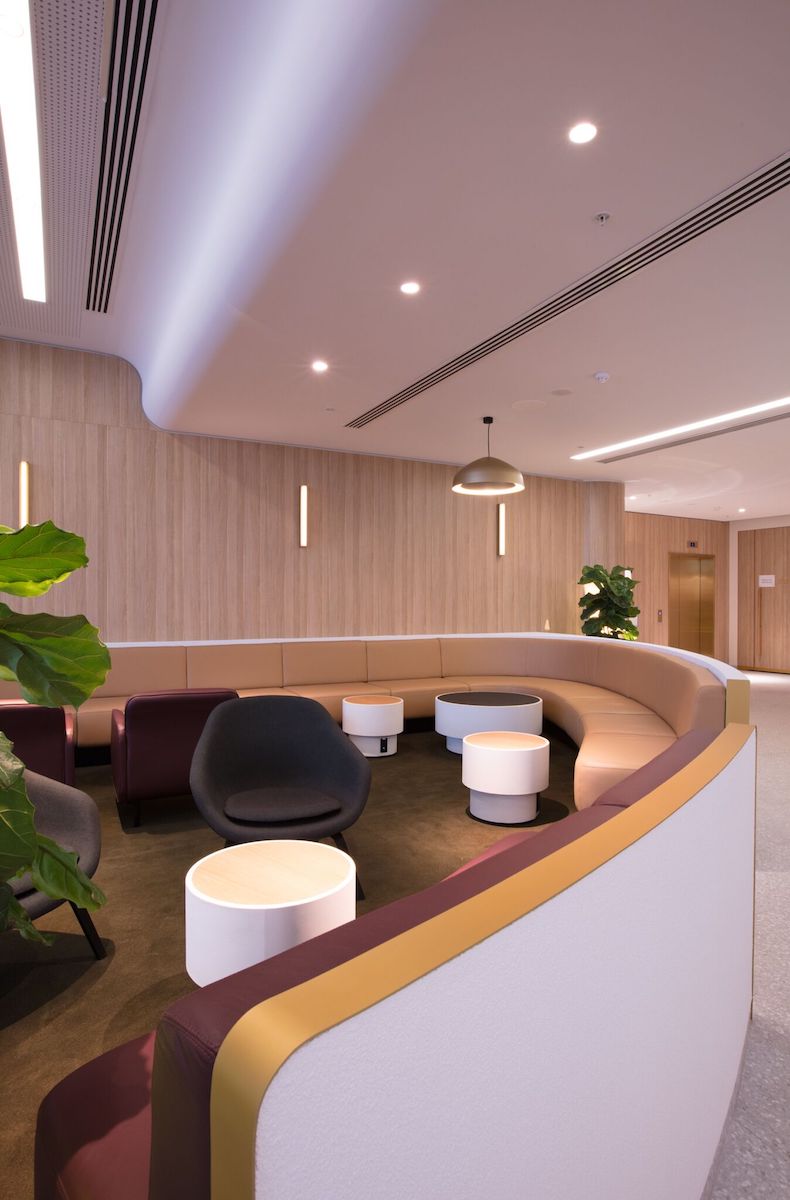 In terms of dining options, a seasonal menu by Neil Perry is offered, and customers can dine in an open-air terrace with a BBQ serving gourmet dishes. As well as a hot and cold buffet for light snacks.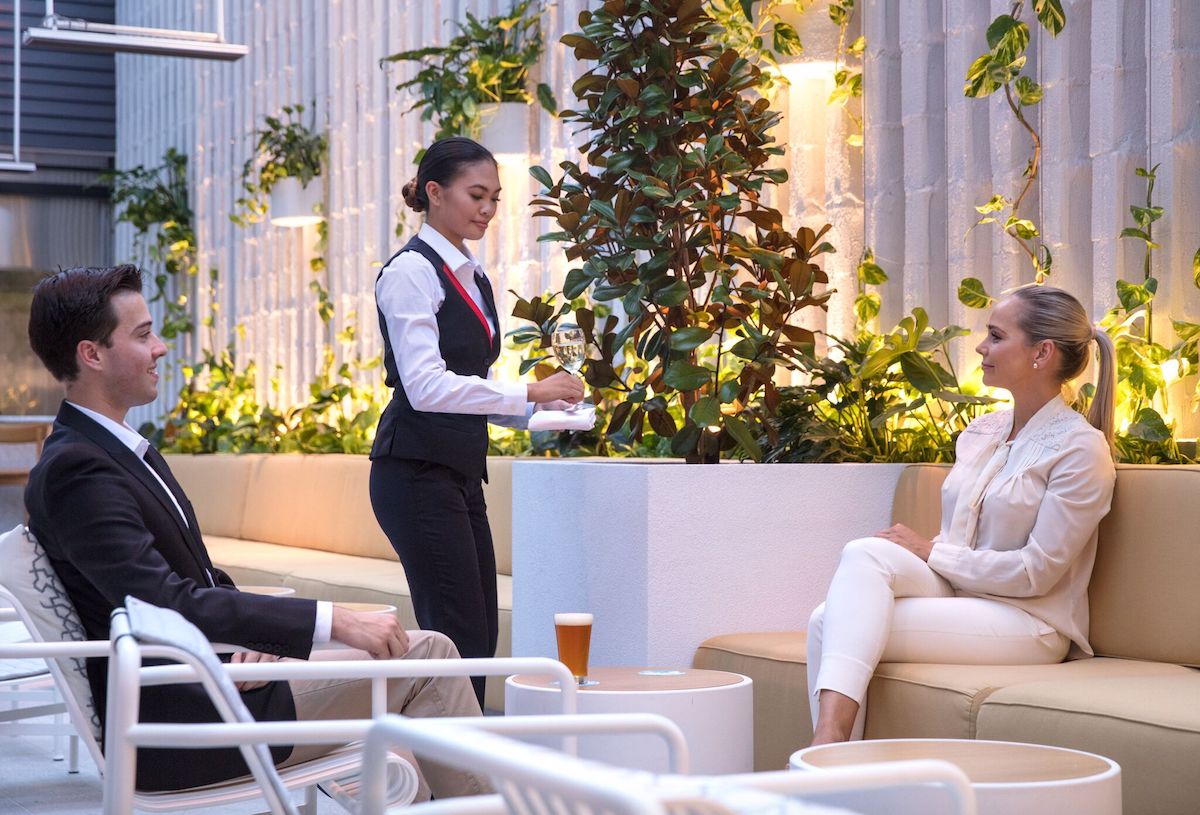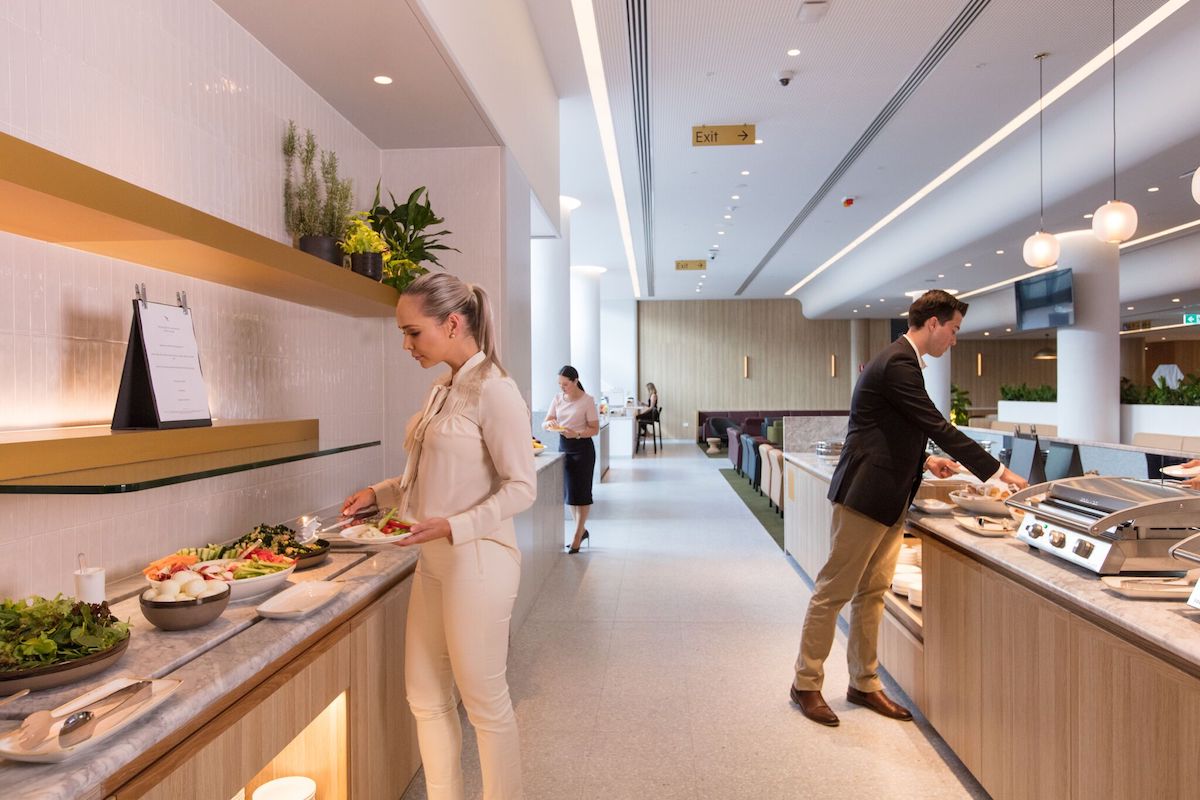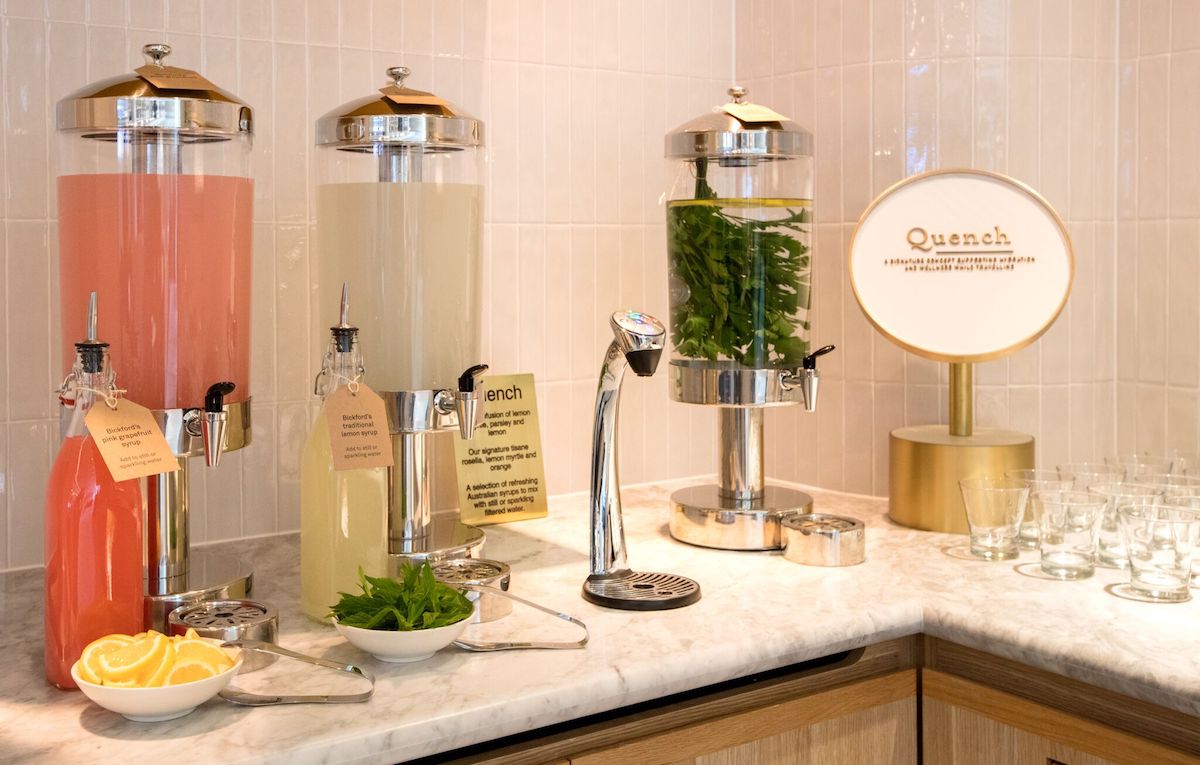 Barista coffee is also available.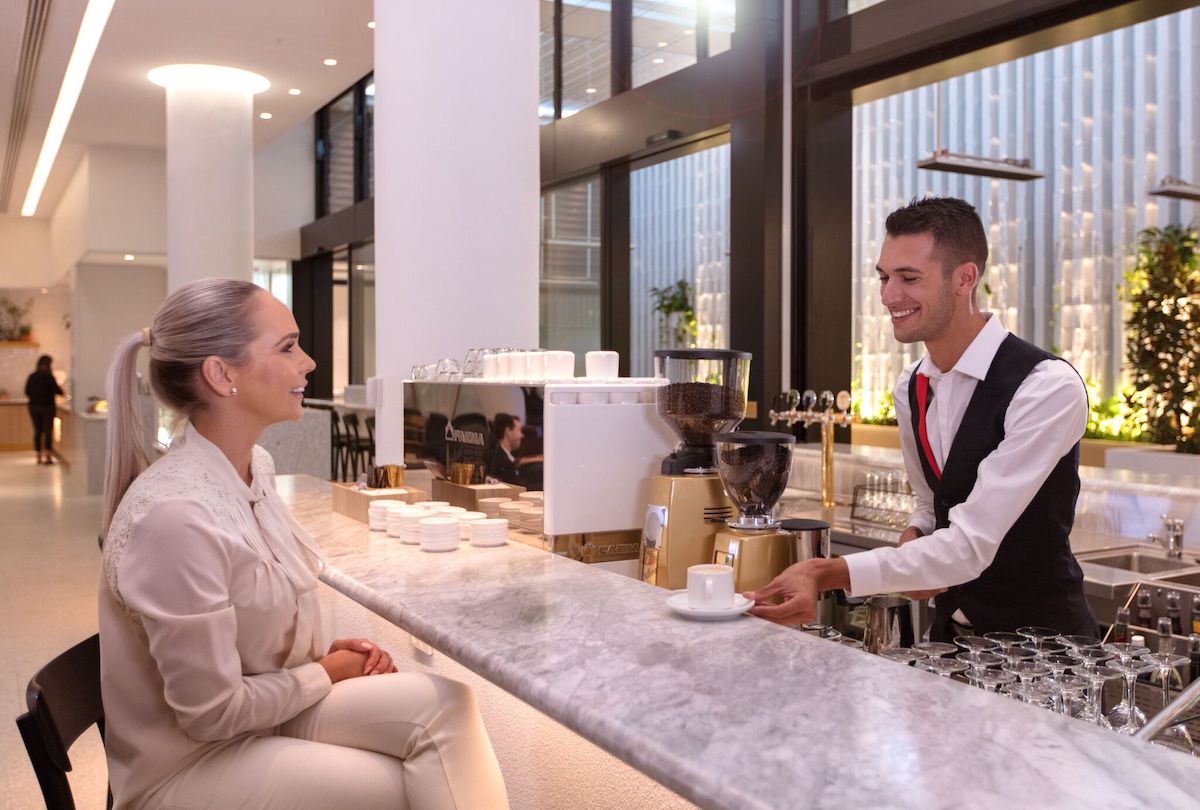 The unique part of this lounge is the 'wellness' features, per Qantas the lounge will offer;
The bathrooms feature 'light therapy' in the shower suites to help adjust the body clock – customers can activate bright light via a switch for 15-minute sessions. The light therapy is intended to accelerate the adjustment of the body clock to the destination time zone, increase alertness and combat the effects of jetlag
A wellbeing studio offering stretching and breathing classes focusing on mindfulness and getting the body moving. They will be held every 15 minutes pre and post flight with a yoga teacher from Perth's leading eco-luxe day spa group, Bodhi J Wellness Spa Retreats
Classes will be based on customers' needs such as calming and grounding sequences for those departing on the flight to London and stretches to loosen and invigorate muscles for those arriving in Perth.
A refresh area with luxury Aurora Spa products specially made for Qantas including a face cleanser, hydrating face mist and moisturiser
Outdoor open-air terrace with natural light, boosting vitamin D and aiding sleep.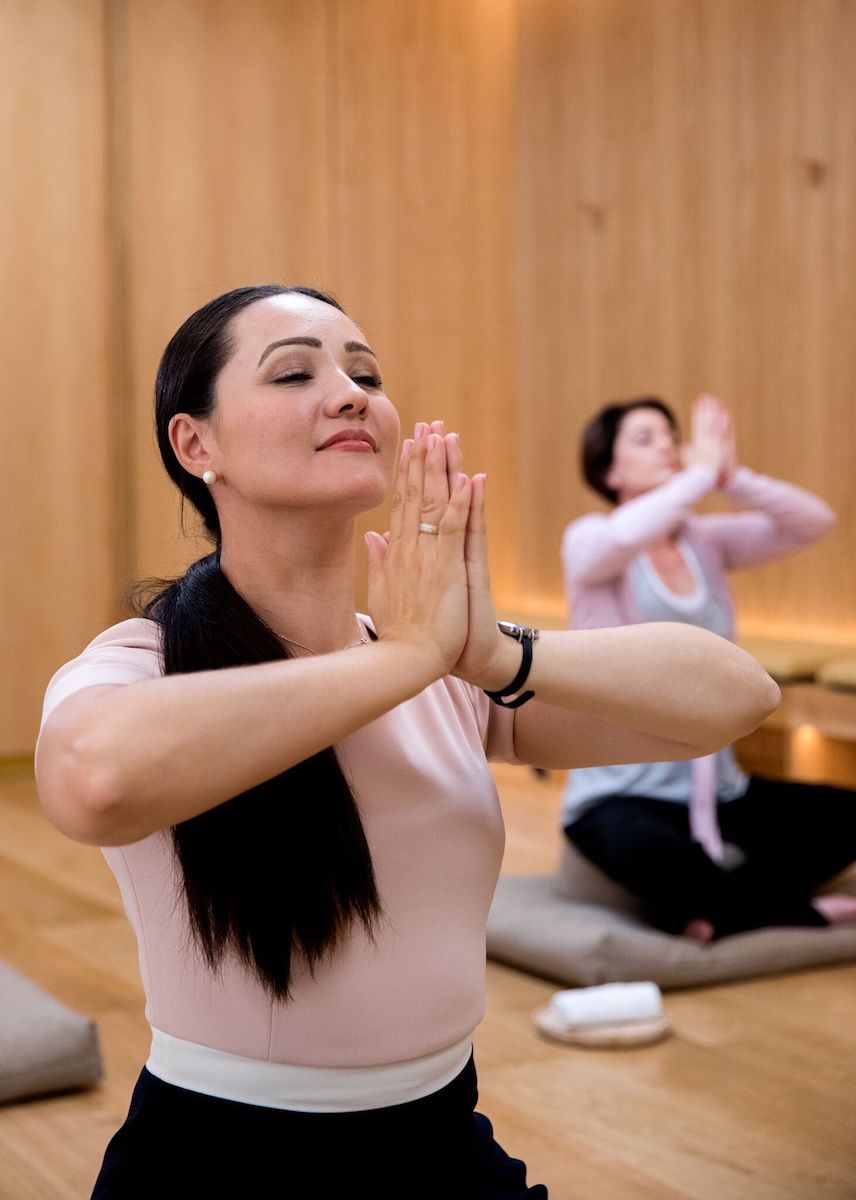 Unforutntaltey, I can't see myself ever getting to use this lounge as the 17-hour Perth to London flight isn't overly appealing to me, but the lounge looks nice and worth checking out. Overall the new approach Qantas is taking to wellness and jetlag reduction is interesting. I really can't imagine people taking breathing classes in a transit lounge before a flight, but maybe this will be a popular feature.