Qantas Epiqure Once Again Offering 15,000 Bonus Points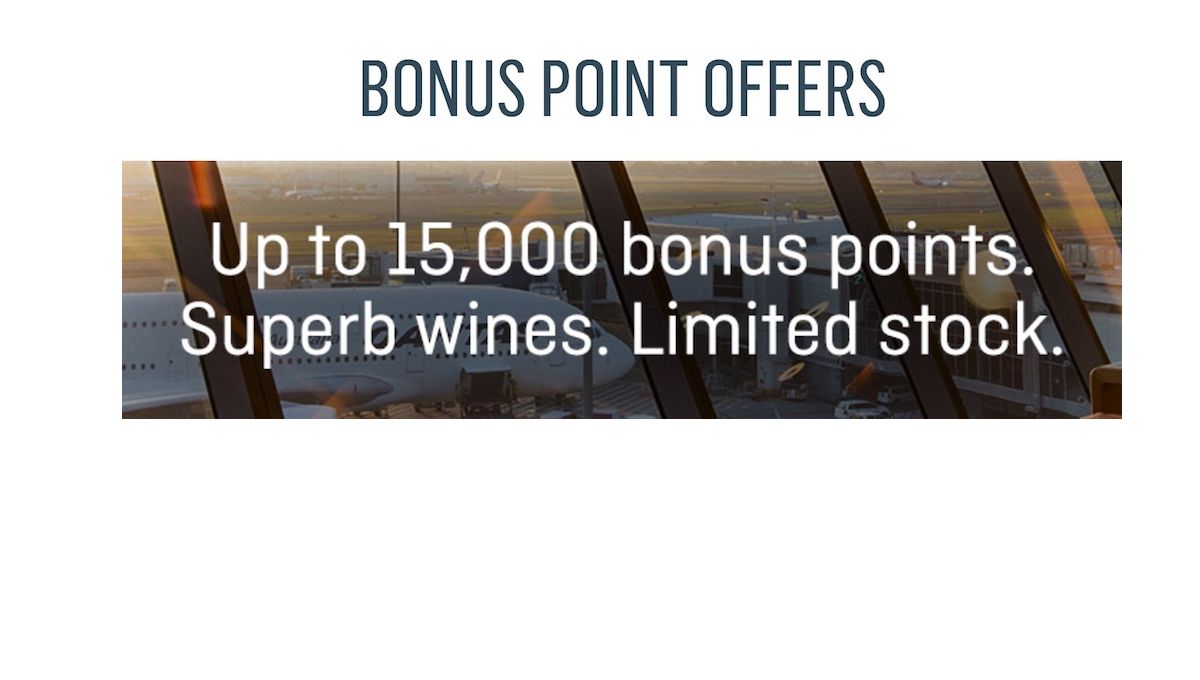 Qantas Epiqure is once again offering 15,000 bonus Qantas points on certain wine purchases. While they often offer 10,000 point bonuses, it is only so often that 15,000 comes up, the last time I saw was back in July 2017.
Usually, the bonuses on offer at between 5,000 and 10,000 points when you buy a case of wine. But currently, Epiqure has several deals that come with a massive 15,000 bonus points, this is a fantastic deal!!

Unfortunately, the current 15,000 bonus deals are on fairly expensive wine at ~$60 per bottle so it would only really make sense if you have a desire to try the wine on offer.
To put it into context, a half case (6 bottles) of the Voyager Estate Cabernet Sauvignon Merlot 2012 will set you back $360 and you will earn 15,360 points. There are two ways to look at this:
If you forget about the wine you are basically buying Qantas points at ~2.3c per point with some free wine
or
If you value the points (like I do) at 1.3c, you are effectively getting a $199 discount on some nice wine and only paying $161 for the half case
Qantas Epiqure is an excellent way to top up your Qantas point balance if you are in need of some quick points to get that next award flight. If you were to buy 15,000 points via the Qantas top-up method it would set you back $460, so it really is a great deal. Even the normal 10,000 point bonuses on offer are a pretty reasonable option.