Qantas Epiqure currently offering 15,000 bonus points!

Qantas Epiqure is an online shop for wine and fine foods and routinely offers great bonus deals on certain wine bundles. This is a great way to top-up Qantas points and get some nice wine at the same time.
Usually the bonuses on offer at between 5,000 and 10,000 points when you buy a case of wine. But this week, Epiqure has several deals that come with a massive 15,000 bonus points, this is a fantastic deal!!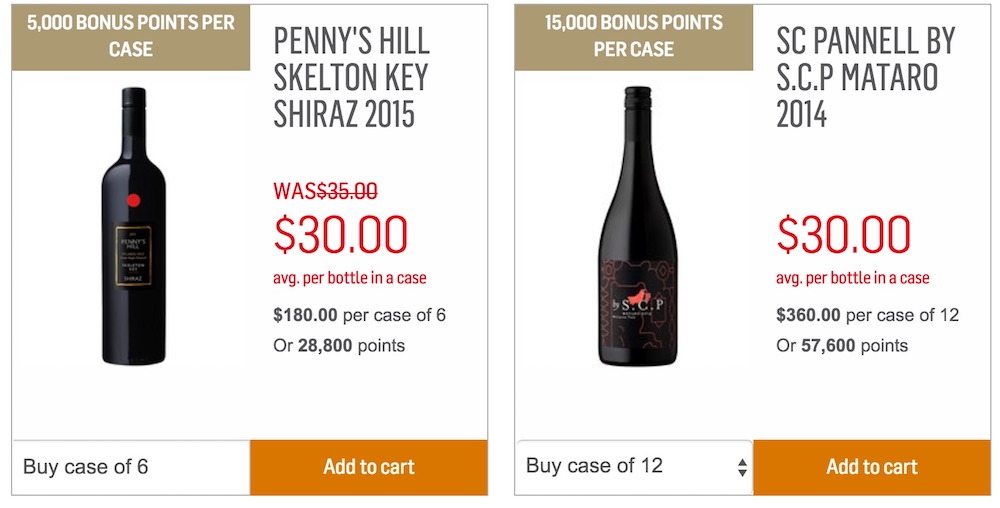 To put it into context I picked up a case of the SC Pannell S.C.P Mataro 2014 for $360, this includes free delivery and an additional 1 point per $ spent (unless you are an Epiqure premium member, which means you net 3 points per $ spent) this purchase will give me a total of 15,360 Qantas points, this is effectively buying Qantas points for 2.3c per point with 12 bottles of nice wine for free!
Qantas Epiqure is an excellent way to top up your Qantas point balance if you are in need of some quick points to get that next award flight. If you were to buy 15,000 points via the Qantas top-up method it would set you back $460, so it really is a great deal. Even the normal 10,000 point bonuses on offer are a pretty reasonable option.