Qantas and Uber Announce Partnership to Earn Points
Today Qantas has announced a new partnership with ride-sharing company Uber. From November 3rd you will be able to earn Qantas points on certain Uber trips. As an avid Uber user, this is an interesting development.
The slight catch is that you can only earn Qantas points for Uber trips to and from the following airports
Adelaide
Avalon
Brisbane
Byron Bay
Cairns
Canberra
Gold Coast
Hobart
Maroochydore
Melbourne
Newcastle
Perth
Sydney
Toowoomba
Townsville
What makes this especially interesting is that Qantas are rewarding loyalty with a bonus on points earnt based on your Qantas Frequent Flyer status.
Gold, Platinum, Platinum One and Chairmans Lounge members will earn 3 points per A$1 spent
Silver members will earn 2 points per A$1 spent
Bronze members will earn 1 point per A$1 spent
To take advantage of this offer you need to download the Qantas mobile app and book your Uber via the Qantas app rather than the actual Uber app.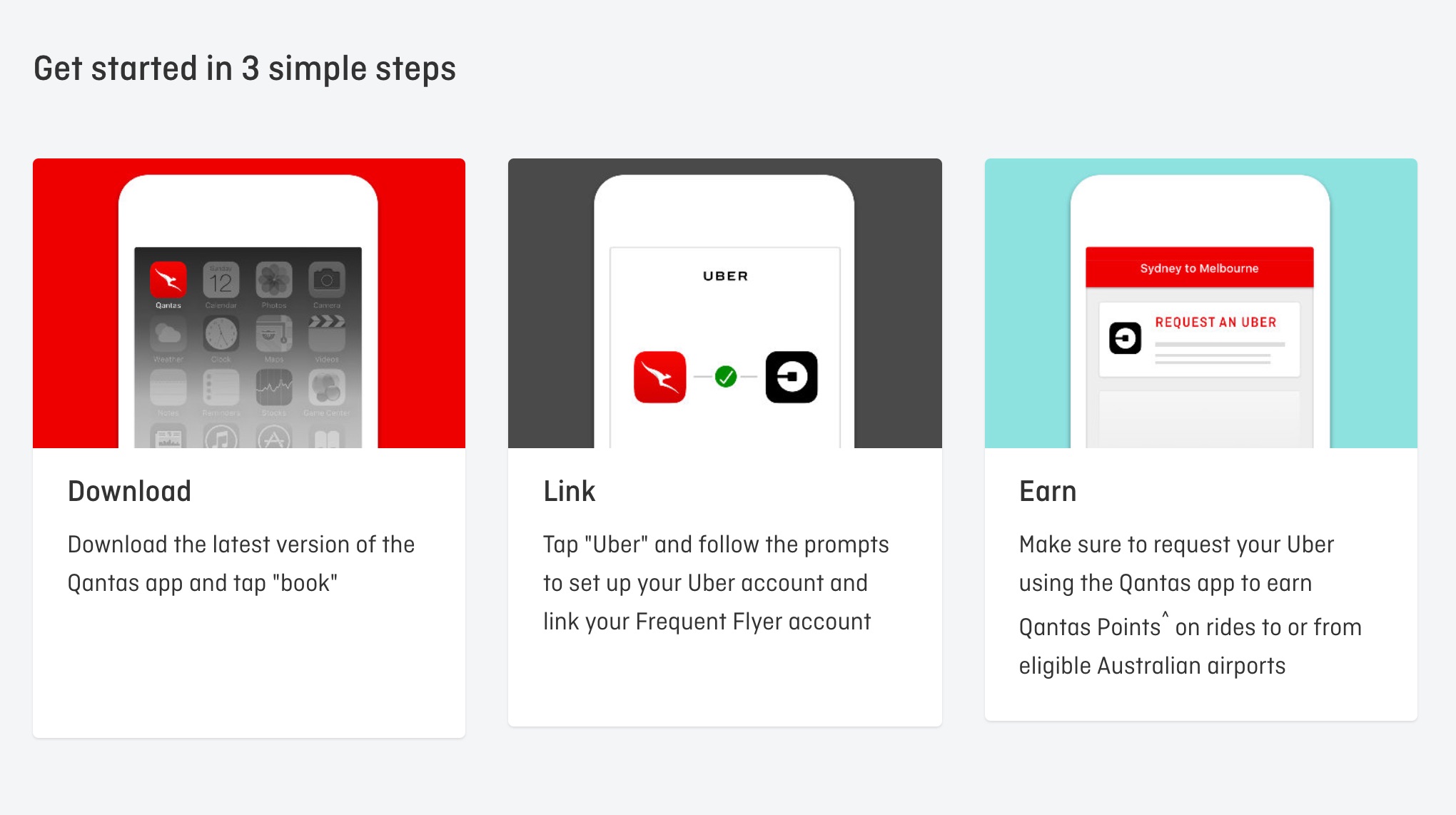 It is also worth noting that as part of the launch of this new partnership. Qantas is offering a bonus 2,000 points for new Uber signups. So if you haven't already signed up for Uber it is an easy way to score a free 2,000 points.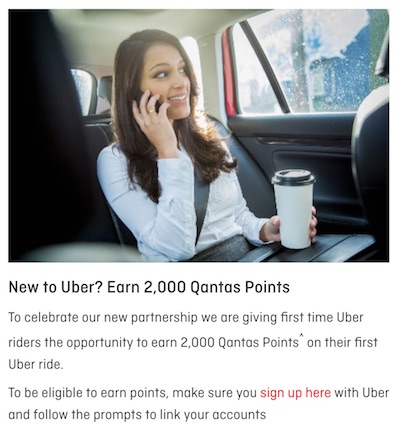 It is disappointing that Qantas aren't offering points for all Uber trips, but it is better than nothing.