Lifemiles are running a follow up promotion
As mentioned I recently managed to score return business class flights to Japan for our upcoming ski holiday for the grand sum of ~$1,600 by purchasing Lifemiles under their current promotion.
Well shortly after purchasing 160,000 points required for that flight I received the following email from Lifemiles.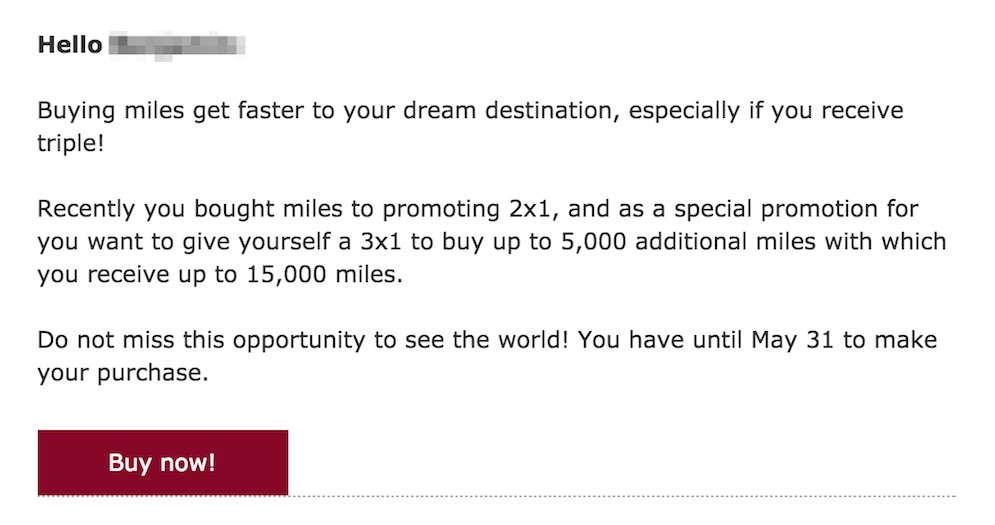 They appear to be running an additional targeted bonus of 3x1 miles, but only up to a maximum purchase of 5,000 miles. This is super cheap, it essentially means you can pickup 15,000 miles for $165usd or 1.1c per mile.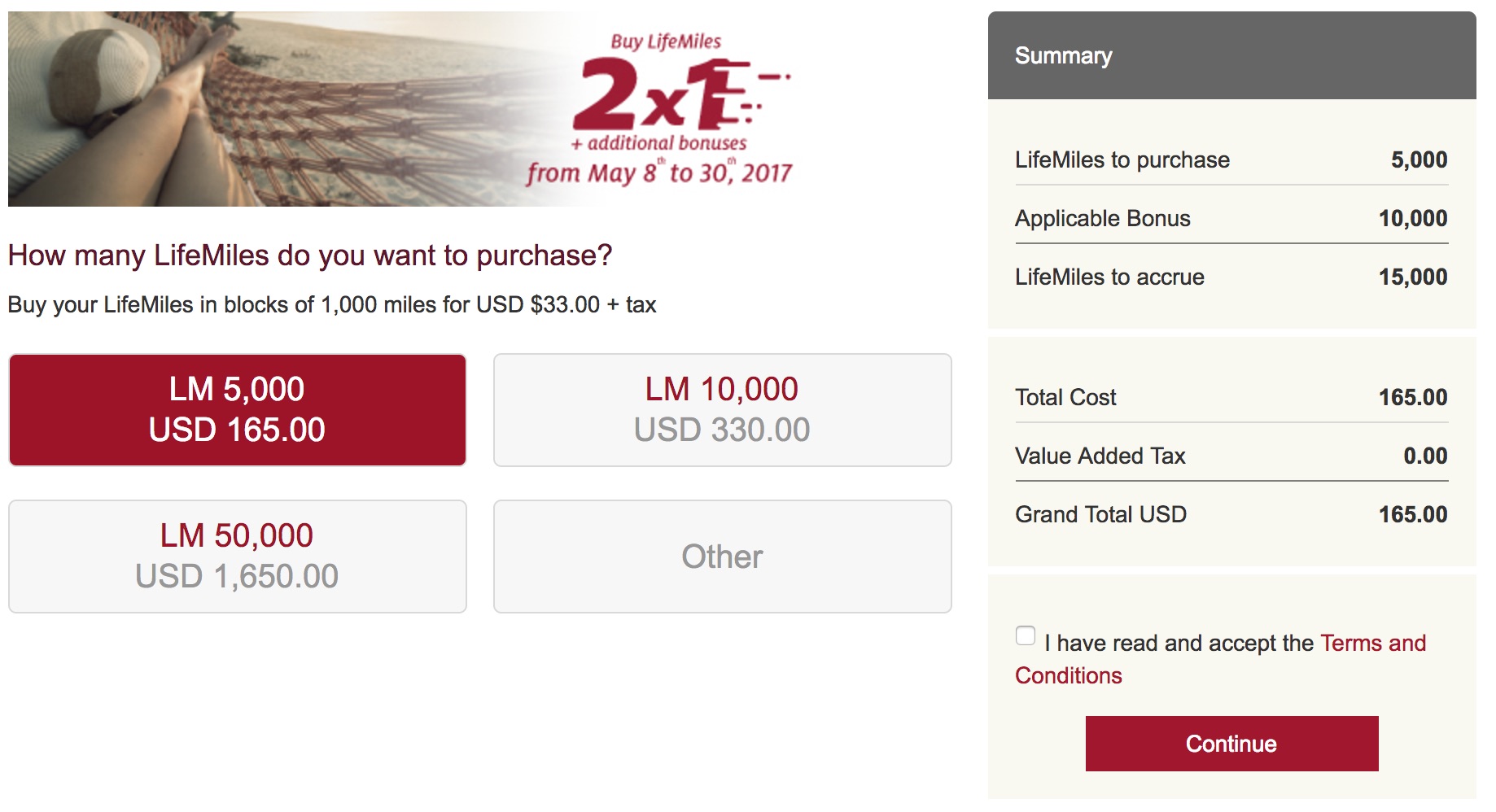 I am in two minds about this promotion, I wouldn't normally buy speculative miles without a use it mind, but this is pretty cheap and it is really only a small amount of miles. I have until the 31st of May to decide.